It's no surprise that self-driving cars are the future of the automotive industry. With the rising demand for Tesla electric vehicles (EVs), the company is trying its best to improve the design of its vehicles to optimize the safety, durability, reliability, and resale value of Tesla cars.
Since Tesla EVs have fewer mechanical parts, it minimizes the inconvenience and expense of oil changes, coolant flushes, emission checks, and transmission fluid replacements. Keeping this in mind, maintaining a Tesla model seems quite simple.
But, this is not always the case.
Unlock Sustainable Investing Opportunities 🌿
Join the green revolution by investing sustainably with our top partners. Discover platforms that align with your values and offer remarkable opportunities for growth.
Like other luxury cars from different high-end automobile brands, keeping your Tesla on the road is not free. Maintaining a Tesla is not as easy as repairing a standard gas vehicle, as Tesla service centers are not like regular auto repair shops.
If you already own a Tesla or are planning to buy one, you must have an idea of Tesla repair costs.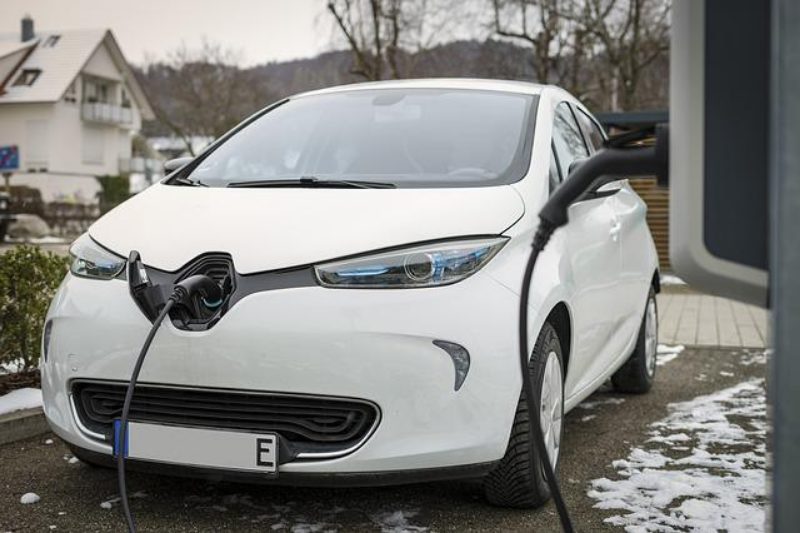 If you're wondering how much will a Tesla repair cost you, no worries! This post will give you an overview of average costs related to Tesla repair and maintenance.
Let's look at the post below for insight into Tesla maintenance costs.
See Related: How Much Does It Cost to Charge a Tesla?
Do Tesla Models Need a Lot of Maintenance?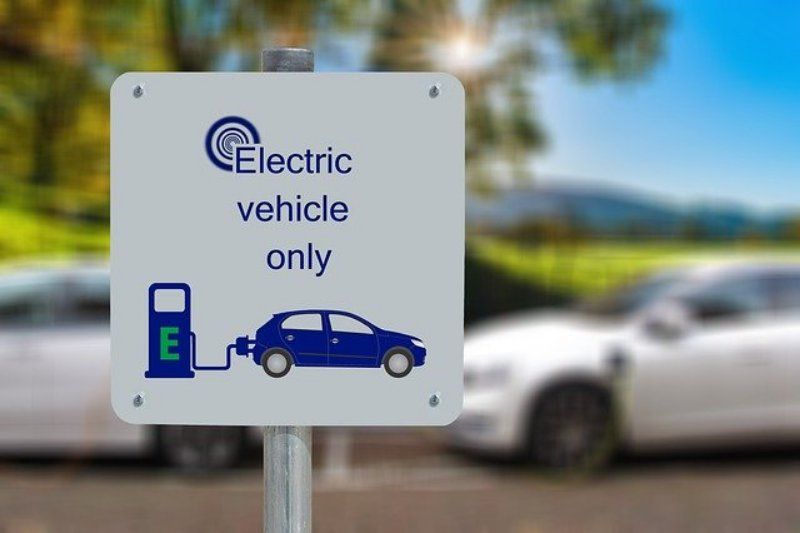 The answer is — No. Unless you take especially poor care of it, Tesla electric cars do not need a lot of repair and maintenance like gas-powered vehicles. Since Tesla automobiles have fewer mechanical parts, they don't require regular fuel changes and emission checks.
The company recommends the service for their Model S and Model X every year or 12,500 miles and Model 3 every two years or 25,000 miles. This repair rate is less than a fuel car.
Routine Maintenance of Tesla
As you may know, Tesla cars feature maintenance-free electric motors and batteries. These Tesla parts cost a lot and take the place of the fuel tank, engine, and transmission in a gasoline-powered vehicle. These are the components of an automobile with the most maintenance work.
However, like other EVs, Tesla cars also include brakes, tires, and a suspension system. These are the parts that require routine maintenance.
See Related: Best Car Insurance for Electric Cars
The Expenses of Maintaining a Tesla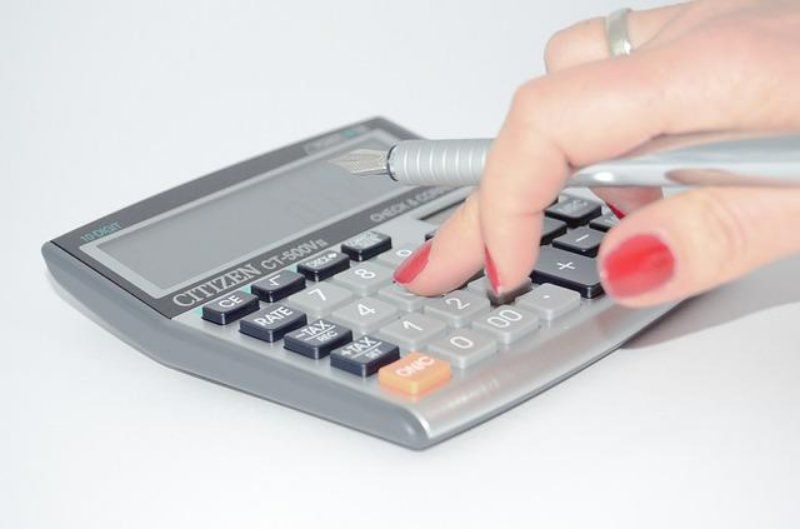 The Tesla maintenance cost is not the same for every model. It may vary depending on the model of your Tesla car. These are the Tesla maintenance costs for different models during their first 10 years of service.
Tesla Model S Repair Costs: The maintenance and repairs cost around $4,500 during its first 10 years of service.
Tesla Model X Repair Costs: The maintenance and repairs cost around $5,700 during its first 10 years of service.
Tesla Model 3 Repair Costs: The maintenance and repairs cost around $3,500 during its first 10 years of service:
Tesla Model Y Repair Costs: The maintenance and repairs cost around $4,700 during its first 10 years of service.
See Related: How to Save a Tesla Electric Electric Vehicle [Steps to Follow]
Tesla Maintenance Costs in the First Year of Service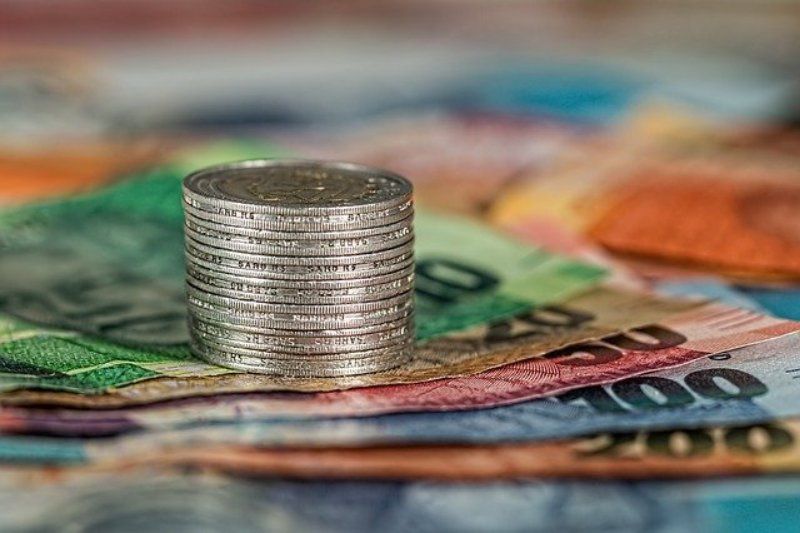 As per Tesla, the maintenance cost of their cars during the first year of service is low. As mentioned earlier, there's no need for standard services, like oil changes, spark plug replacement, and emission checks as Tesla are EVs.
However, being a Tesla user, you should take your car to a nearby service center for other basic repairs and maintenance. Every time your car needs repair, you will get a notification through remote diagnostics.
After studying customers' forums and reviews, it has been found that cabin air filter replacement, tire rotation, and windshield washer fluid replacement are the most common services Teslas need within their first year on the road!
The average cost linked to these Tesla maintenance services is as follows:
Cabin air filter replacement service: Between $60 and $200.
Tire rotation service: Between $35 and $100.
Windshield wiper blade replacement service: Between $20 and $50.
Moreover, tire rotation is relatively expensive. If you want to save money on this, you can learn to do this service at home. However, doing tire rotation on your own always comes with an added risk.
Overall, the average maintenance cost of Tesla high mileage electric cars is cheaper than standard cars.
Also, as Tesla saves you a considerable amount of money on gas, you can use that money for maintenance.
See Related: Tesla Lease vs Buy: What's the Best Option?
What Goes Into Tesla Maintenance Cost?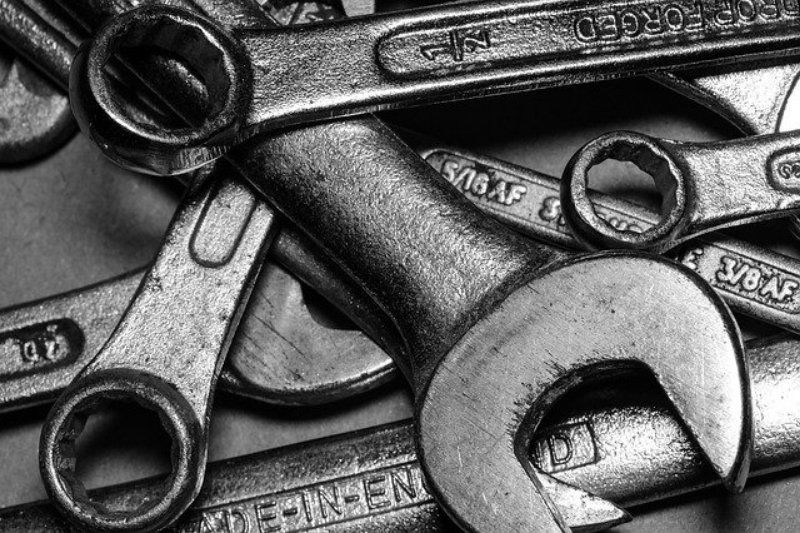 Are Teslas expensive to maintain? Well, there are many services associated with the maintenance of Tesla. This section includes all the details you should know about Tesla maintenance.
Tesla used to have a recommended maintenance routine for some of its services. But, the company stopped suggesting annual maintenance checkups in 2019.
Instead, they recommend owners seek specific services regularly. There are items that should be inspected at each service appointment and replaced if necessary to keep your car running on the road.
Here are some items that Tesla suggests checking periodically.
HEPA (High-Efficiency Particulate Air) filter: Car owners need to replace it every 3 years.
Cabin air filter: Replacement should be done every 3 years for Model S and Model X and every 2 years for Model 3 and Model Y.
Air conditioning desiccant bag: Need to be replaced every 3 years for Model S & Model X, every 4 years for Model Y, and every 6 years for Model 3.
Clean & lubricate brake calipers: During winter, Tesla owners need to clean and lubricate their brake calipers every 12 months.
Rotate tires or align wheels: Tesla recommends service of their vehicles' tires every 6,250 miles.
Test brake fluid: The brake fluid should be tested for contamination every 2 years.
Full-service inspection: Have a full-service inspection of your car every 1 year.
These are just the items that the Tesla website recommends getting checked. It doesn't mean that your Tesla needs only these repairs and services.
You should always keep looking out for other issues in your vehicle. Make sure to keep performing routine maintenance like checking Tesla brakes and brake pads at some points in your car's life.
See Related: Tesla, Inc. ESG Profile (TSLA): Is It Sustainable?
Tesla Brake Replacement Costs for Different Models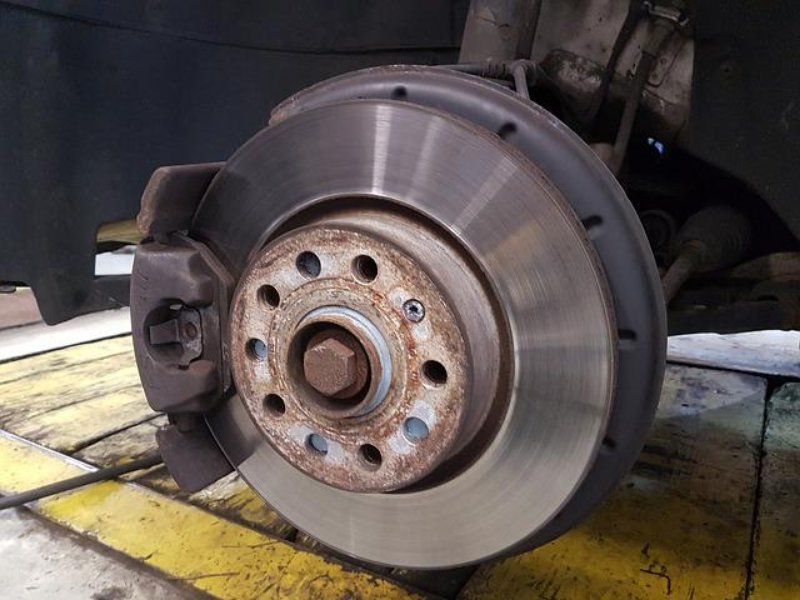 Your car brakes are one of the essential safety components. When it comes to repairing Tesla brakes, there are several questions that might bother you — how long do Tesla brakes last for each model? And how much will brake replacement cost?
This section will give you an overview of brake pad replacement costs for different Tesla models. Though this cost usually depends on the location, Tesla car parts, and labor charges, let's discuss the price for each model.
See Related: Tesla Auto Loan Overview: How to Get the Best Terms From Tesla
Tesla Model S
Brakes of the Model S can last between 100,000 to 150,000 miles, up to 8 years of usage. However, this estimate may vary depending on your maintenance routine and driving habits. Also, the average Tesla S brake pads replacement cost is $255.
Tesla Model X
The factory brakes on the Model X can last up to 100,000 miles when driven normally. The average brake pad replacement cost for Tesla X is $270.
Tesla Model 3
The brake pads of the Tesla Model 3 can last around 60,000 to 100,000 miles. The Tesla Model 3 brake replacement cost is $200.
Tesla Model Y
The brake replacement cost for Tesla Model Y is $200.
See Related: Best Tesla Financing Rates in the Market
Does Your Tesla Need Unique Maintenance?
Tesla vehicles do need unique maintenance due to their unusual nature. For example, the regenerative braking system uses resistance from the electric motor to slow down a Tesla. Research shows that users don't rely much on the actual brakes. This is the reason that the brake pads of a Tesla car last longer than a gas-powered vehicle.
However, Tesla owners who belong to regions where road salt is used in the winter must lubricate the brake calipers of their cars annually. The cost of lubricating a Tesla's brake calipers is similar to regular oil changes in a conventional automobile.
It's worth bearing in mind most Tesla users have shared that the actual lifespan of a Tesla's tires is less than the predicted one. That means tires with a lifespan of 40,000 miles might only last 30,000 miles – or worse!
There could be several reasons behind this. One is the heavy weight of Tesla EVs compared to fuel-powered cars, and the other is the instant torque of the electric motors.
See Related: Tesla Lease vs Buy: What's the Best Option?
Is it Possible to Maintain a Tesla Yourself?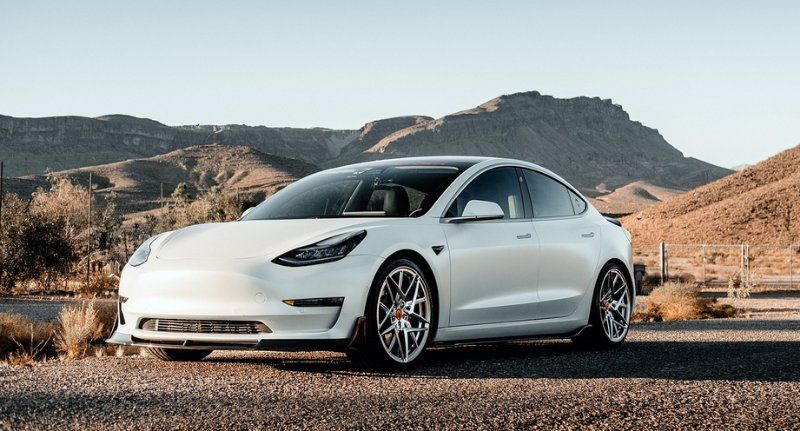 As mentioned above, some things on the routine maintenance schedule of Tesla are pretty simple. They are so easy to perform that even a home mechanic can look after those maintenance parts.
For example, the replacement of cabin air filters in a Tesla car, or filling the wiper fluid. Anyone with minimal experience can perform this check.
On the other hand, there are several other things that require proper shop tools. For instance, testing brake fluid for contamination.
On the whole, it is not as easy as it may seem to maintain a Tesla. That means you need professional assistance to keep your EV in a well-running condition. At least for now.
See Related: How to Use a Tesla Powerwall Without Solar: Is It Possible?
How to Minimize Tesla Repair Costs?
If you are worried about Tesla maintenance costs, you're not alone. You can follow several ways to keep your Tesla repair costs at a minimum.
1) Buy an Extended Warranty
An extended warranty can make your Tesla repair and maintenance more affordable. It can protect you against hefty repair costs in case of a breakdown, as you don't have to pay for those mechanical repairs out of your pocket.
2) Purchase an Insurance Plan
Another way to keep the cost of your Tesla model low is by making sure you own the best car insurance at the lowest rate.
3) Go for Prepaid Maintenance
You can also invest in prepaid maintenance plans to reduce your annual Tesla maintenance expenses.
4) Don't drive it as much
I mean it! Can you take the bus or train? Do it. Can you bike to work? Get yourself a new set of lycra shorts and a helmet. Close enough to walk? Enjoy the stroll!
I know it sounds silly, but it literally does help. Less wear = less tear.
See Related: Can I Afford a Tesla? Analyzing Costs and Options
Mobile Maintenance Unit of Tesla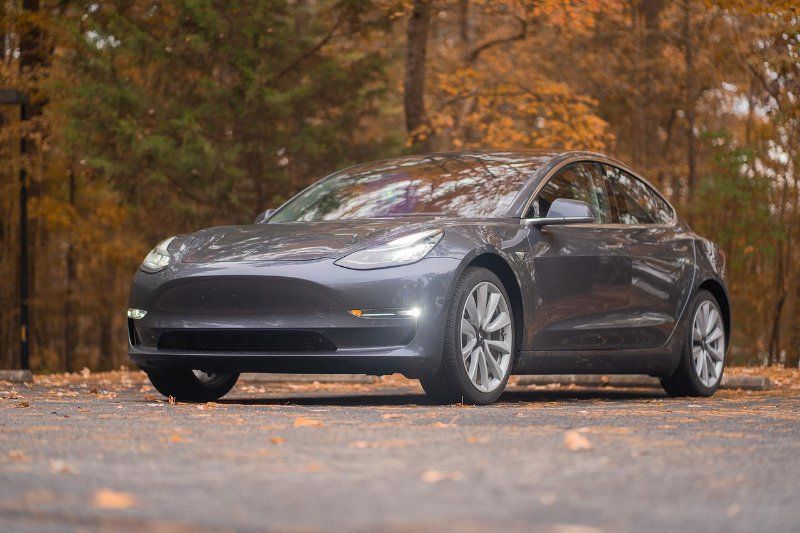 Since Tesla cars do not need a lot of maintenance, there are limited service centers in the United States compared to conventional repair shops. To ensure Tesla owners' convenience, the company has introduced a solution — Tesla Mobile Service.
If you think your car needs tire rotation or filter replacement, Tesla Mobile Maintenance Unit has got you covered.
You can use the Tesla app to book a Mobile Service appointment at your convenience. As per Tesla online forums, most of the regular Tesla services handled by the unit are free. That means using the Tesla Mobile Maintenance Unit feature can help you lower your annual maintenance cost.
If you're looking for a nearby service center to get your car checked or repaired, the Tesla app is the best option to locate one. It can help you find the closest Tesla service shop within no time.
Scheduling your Mobile Service visit provides a hassle-free experience, no matter the service you need.
See Related: Northrop Grumman Corporation ESG Profile (NOC): Is It Sustainable?
Tesla Resale Value Myth
One of the unclear narratives about Tesla is the high resale value of their cars. Tesla has enjoyed high resale values on their vehicles in the past due to several factors, such as:
However, the company has made various economic choices recently that will cause a rapid fall in its resale values. The primary reasons behind the poor sales rate of Teslas are:
Poor reliability record in older models.
Insurance issues.
Also, as the resale price of their cars will go down drastically, it will automatically have economic consequences on Tesla.
See Related: How to Use a Tesla Powerwall Without Solar? Is It Possible?
Tesla Maintenance Cost Under the Factory Warranty Period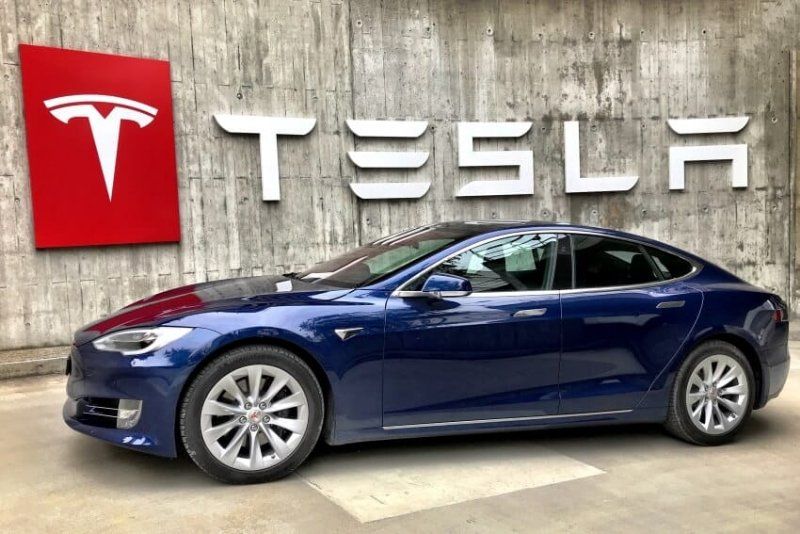 While budgeting for maintenance costs of Teslas, you should take routine services and unexpected repairs into consideration. Each Tesla car vehicle comes with a factory warranty. This warranty period includes repair and replacement of defects for the first few years.
Tesla vehicles need minimal maintenance, but that does not mean you can keep routine repairs on hold. Tesla owners with out-of-warranty Teslas may have to spend a fortune on unexpected repairs. This is where an extended Tesla warranty comes to the rescue.
Tesla extended warranties can help you cover Tesla repair costs beyond the factory warranty. However, this plan is available only for two models — Model S and Model X.
Also called Tesla ESA (Extended Service Agreement), you can select between two-term limits — 2 years per 25,000 miles or 4 years per 50,000 miles.
Moreover, Tesla's extended warranty coverage starts when factory warranty coverage ends.
FAQs
1. How much does Tesla maintenance cost?
The cost of Tesla maintenance varies from one model to another. As Tesla cars don't need frequent maintenance, owners will likely have to pay for cabin air filter replacement, tire rotations, and new windshield wiper blades. These basic repairs may cost you up to $350 in total. 
2. How long can Tesla car batteries last?
As per a Tweet from Elon Musk, the car batteries of Tesla can technically last between 300,000 and 500,000 miles. That's about 21 to 35 years for the average car owner, based on the average miles covered by Americans in one year, which is usually 14,263 miles.
3. Is it bad to buy a high-mileage Tesla?
No, it can be excellent to invest in a high-mileage Tesla. The most miles on a Tesla depend on the car model. The average mileage on Tesla cars is 27,617 miles.
When it comes to a high-mileage Tesla, check out this vid of the highest mileage Tesla Model S.
Before buying a high-mileage Tesla, you should check the condition of the car and its parts. If the vehicle is maintained properly, you're definitely getting a great deal for a capable Tesla with high mileage with many miles to cover.
Related Resources