Do you want to invest in clean and sustainable companies but are unsure which company to choose? Learn more about the best B Corp banks to consider when opening an account.
B Corps are legally required to balance purpose and profits. They should take on the responsibility of a social mission to reduce harm and increase positive impact in their communities.
B Corps should participate in social and environmental issues, use technology to improve services, reduce costs & support fair trade, and support other causes that benefit the community.
The objective is to have a global economy that uses business as a force for good. Opening an account in the banks that have embraced this noble objective can put you on the frontline in becoming socially responsible. This article will review the top B Corp banks to open an account today.
But first, let's review what a B Corp means.
What is a B Corporation?
A certified B Corporation is a for-profit corporation that is not only driven by profit but also by a mission. Such corporations meet high transparency, accountability, and good performance standards. They aim to balance making profits and solving society's most challenging problems.
What are B Corp Banks?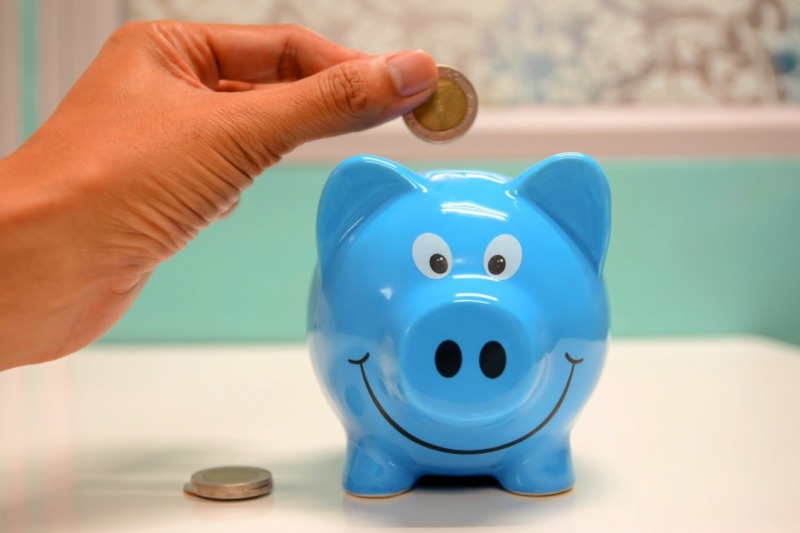 B Corp banks are committed to driving positive social change in the financial industry. These banks commit to ethical financing and involve themselves with initiatives such as creating and using green energy and encouraging fair trade.
Most banks now strive to become B Corps after realizing that social change can only start from financial institutions.
So, What makes a bank a B Corp?
B Corp Requirements for Banks
1. B Corp Certification
Banks have to undergo rigorous procedures to become certified. They will go through a B Corporation assessment during the certification process to determine whether their decisions have a positive social and environmental impact.
The bank needs to positively impact how they relate with the workers, stakeholders, customers, and even the environment. This certification ensures that the bank meets transparency and accountability standards. If you want to check whether a certain bank is a B Corp, you can always search for its name in the B Corp directory.
2. Part of GABV Network
The Global Alliance for Banking on Values is a network of banks worldwide. These banks seek to change how the banking system works by supporting social, economic, and environmental change.
Each bank in the network creates a positive difference in the community by solving problems. If the bank is part of the GABV network, it is a B Corp.
3. CDFI Certification
Community Development Financial Institutions aim to finance underserved communities. These institutions can be banks or credit unions.
The United States treasury has recently encouraged banks to join the network to foster economic growth and prosperity among underserved communities.
4. Ethical Lending
One of the major characteristics of a B Corp is ethical lending. Such banks aim for socially responsible lending. They focus on lending to companies or institutions that promote social good and advancement.
Most of their investments are in clean energy or positive innovations that help the world or underserved communities. Their aim also is to avoid financing companies that deal in firearms or tobacco. B Corp banks also avoid consumerism and strive to promote sustainable capitalism.
5. Working Directly with Vulnerable Communities
B Corp banks always aim to help vulnerable communities around them. They aim to positively impact their communities by financing projects that help community members. For instance, they seek to work with communities to solve housing problems.
These banks partner with nonprofit organizations to provide affordable housing to the community most of the time. The major characteristic of B Corp banks is actively participating in community projects that improve the community's quality of life and livelihood.
See Related: Best Credit Builder Loans
B Corp List of Banks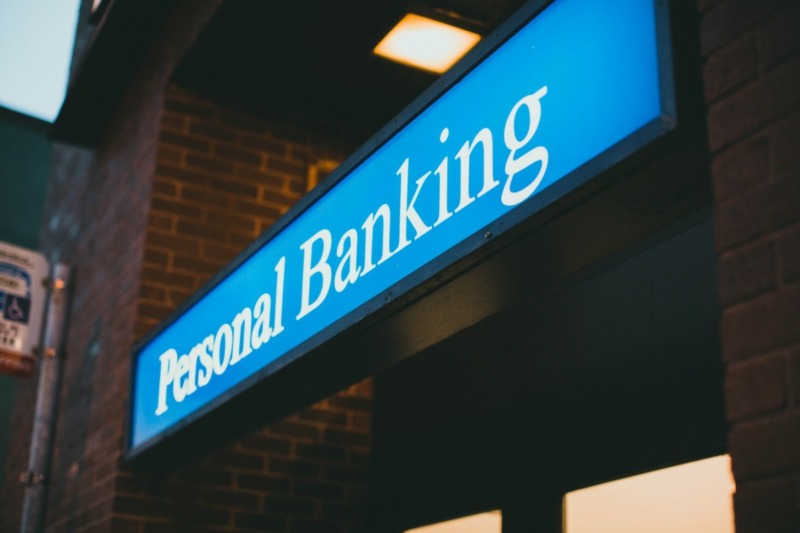 1. Aspiration
Aspiration is a neo-bank founded in 2013 to make the world better. Unlike other banks, Aspiration allows you to determine what you want to pay for checking bank services.
You get a B Corp credit card and savings and checking account. The bank also has other investment options like mutual funds and IRAs.
The bank gives you points and scores every time you promote a sustainable business to motivate you to live a sustainable life. Since it's FDIC-insured, your money is safe.
Accessing your account is easy since they have a great online presence and a mobile app. Unfortunately, they have no physical branches and cannot make direct cash deposits. Like what you are hearing? Read our full Aspiration neo-bank review.
2. City First Bank
City first bank is all about community development in the DC area. Being a CDFI (community development financial institution), their main role is to serve vulnerable community members. They help the community by providing affordable houses and also funding local businesses.
This bank's main focus is real estate considering that over 80% of its investment is in real estate. It has been there for many years and is one of the first banks that received B Corp certification in Washington, DC. However, the online app is inefficient; you only get a few extra features from physical banking.
See Related: Capitalism and Homelessness: Is There a Correlation?
3. Piscataqua Savings Bank
Initially founded in 1877, this bank became a B Corp bank in 2019. It is an independently owned bank that serves the community in Portsmouth.
With this bank, you can access a checking and savings account and a money market fund. Their commitment is to fund art in their community in New Hampshire.
They have a high-rated app, so you can easily do mobile banking. Unfortunately, they have a limited ATM network, so this might be a problem.
4. Spring Bank
Spring Bank was started in 2007 to serve underserved communities in New York City. Opening an account with Spring Bank is straightforward.
They have various accounts, such as;
High yield savings accounts
Checking accounts
IRA,
Money market
CD savings
For the normal account, the minimum balance is zero, while the savings account needs to have at least $500.
You can withdraw money from their large ATM network, and they also have a reliable mobile app. Spring Bank donates part of your savings to a nonprofit, which makes you socially responsible.
Unfortunately, this bank has only two branches in Harlem and Bronx, so you might not access the physical branch if you don't live in these areas.
5. Virginia Community Capital (VCC)
Virginia Community Capital (VCC) invests in serving underserved communities in Virginia. They focus their investment on helping communities with housing and solar energy.
This bank started with a seed investment of $15 million that eventually grew to $ 1.8 billion. Over the years, they have financed close to 10,000 houses.
They also fund food programs and health facilities. It is a CDFI bank, so your money is safe if something happens.
The best thing about VCC is that they offer zero minimum balances for savings and checking accounts. Unfortunately, they do not have an ATM network.
6. Amalgamated Bank
Amalgamated Bank is a great choice for businesses seeking a b corp bank. They offer various products and services, including checking and savings accounts, loans, credit cards, and investment products.
Amalgamated Bank is also committed to social and environmental responsibility, which makes them a perfect fit for businesses that care about its impact on the world.
Being the largest union-owned bank in the united states, Amalgamated Bank has a long history of helping businesses grow and succeed. They are dedicated to providing excellent customer service and supporting the local communities in which they operate.
See Related: Best Neobanks in the World
7. Sunrise Banks
Sunrise Banks is CDFI certified and has accumulated $1 billion in assets. They have six locations in Minneapolis and a total of 250 employees. This is a B Corp bank member of GABV, and so they are committed to being a socially responsible bank.
To promote their social responsibility, they donate 2% of their profits. They also offer their employees to work and volunteer in Habitat for Humanity.
Their investment goes into funding affordable housing, small businesses, and nonprofits. Unfortunately, they have no ATM network, so withdrawing money might be tricky.
See Related: Predictive Analytics in Banking: Enhancing Financial Decision-making
8. Southern Bancorp
Southern Bancorp works with rural community development, serving projects in the mid-south. Over the years, they have accumulated assets to $1.6 billion, with 65,000 customers.
The bank has different certifications, such as CDFI and GABV. They have checking and savings accounts, but they also offer personal loans.
The bank has 49 ATM branches, and their online and mobile banking is reliable. Southern Bancorp does not have ATM networks, so it might be challenging when you want to withdraw money.
9. Mascoma Bank
Mascoma Bank makes an impact by offering affordable housing and community development. The bank has a total of 28 ATM networks across the branches. Mascoma Bank has been funding the community for nearly 120 years, their area of expertise. The bank donates 10% of its pretax profit to charity.
Since it's a mutually owned community bank, Mascoma offers the best opportunities to support the community. Their services range from personal loans, business loans to mortgages, although they have a checking and savings account.
The bank has a good app, so transacting online is not a problem. However, they do not have any ATM networks outside their branches.
10. Beneficial State Bank
Beneficial State Bank (BSB) focuses on social justice and the environment. It is a socially responsible bank with all the certifications such as GABV, B Corp, and CDFI credentials. And it offers business banking services to community-based organizations, SMEs, and nonprofits.
The bank also offers checking, savings, and money market accounts. Even better, Beneficial State Bank has a large ATM network so that you can withdraw money anywhere.
It is a bank ideal for people looking for a primary bank for savings and a checking account. Their app has low ratings, so you might not have an excellent online transaction experience.
See Related: Most Unethical Banks You Need to Avoid
11. Brattleboro Savings & Loan
Brattleboro Savings & Loan is a mutual bank that serves the underserved community and minority-owned businesses, in Vermont. It was established in 1912, so they have experience in the business.
They focus on solar energy, giving back 10% of their profits. As part of their social responsibility, they serve the interests of the customers, employees, clients, and communities.
Their mobile app is rated high, so you will have an easy time transacting online. Unfortunately, they do not have ATMs outside their branches.
See related: 6 Best Corporate Responsibility Jobs | Top Career Options
Reasons to Open an Account with a B Corp Bank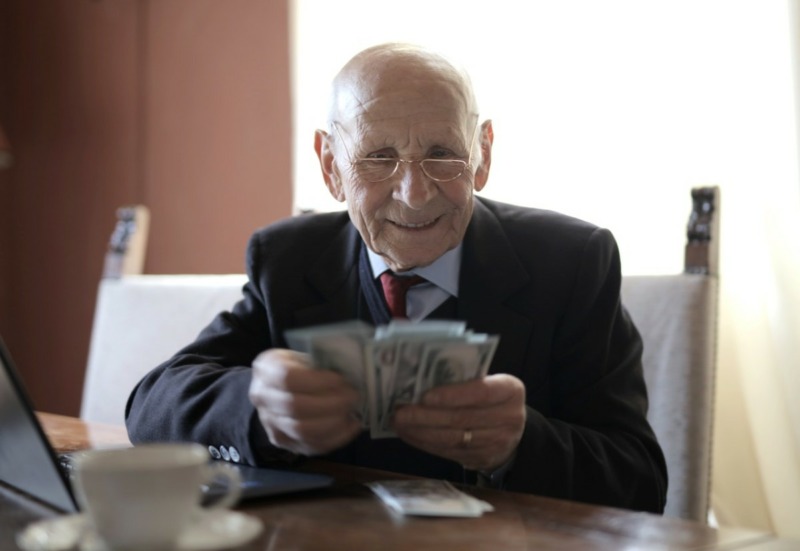 1. Use your Money to Support Important Causes
When you open a bank account with a B Corp bank, you use your money to make the world a better place. B Corps finance companies and businesses that strive to make a positive social and economic change.
If you want your money to help the community, start by opening a bank account with a B Corp certified bank. It will be your small way of making positive changes in this world.
Even if you are not actively making positive changes, your money will do that for you. This is better than most people will ever do in the world.
2. Your Money is Safe
One thing you will love about opening an account with a B Corp is the safety of your deposits. B Corp banks have deposits insured by various bodies such as the FDIC or NCUA.
You do not have to worry about losing your deposits because the regulatory bodies will handle everything. The risk of losing your money is reduced, and if something happens and the bank collapses, you get up to $250,000 in your account.
3. Better Fees
Since B Corp banks are all about sustainable capitalism, they offer low fees and high-interest rates. These banks offer free checking accounts for transactional fees, while other banks charge an average of $11.
If you have a saving account with a B Corp, you will notice that they offer higher interest rates compared to the normal market rates. Apart from putting money in causes that help the world, you also get a chance to save your money and earn more with your savings through high-interest rates.
4. Feel Good
Knowing that you are helping someone or a cause gives you satisfaction. You go to be every night knowing you are part of positive change in the world. If you feel that you are not doing much in this world, you can start by opening an account with b corp bank.
See Related: Best Banks for Low-Income Earners
Why B Corp Businesses are Becoming Popular
1. The Future is About Sustainable Businesses
B Corp businesses are the future because of economic and social change. Today we have organizations that are championing environmental change.
With global warming, it is now apparent that we need to make the world a better place. We now have organizations that are committed to improving the quality of life.
With depreciating resources, we now have benefit corporations examples such as green energy companies that save the environment from toxic fuels.
2. Many Businesses are now Focused on Being Ethical.
Ethical businesses are now becoming the norm. Many companies nowadays are moving towards ethical business practices. For instance, we have businesses that believe in fair trade and sustainability.
Companies strive to become ethical with the movement towards human rights and global warming. Ethical companies are profitable because clients and investors want to be associated with businesses that care about people and the environment.
Striving to create a business that is more than just making a profit is the goal of every investor or entrepreneur.
3. Building B Corp Brands is Now a Priority
The shift is now towards creating socially responsible brands. It's a good marketing strategy to create a business that aligns with your values and beliefs.
Innovators and entrepreneurs are starting businesses that align with their values and want to impact society. Building B Corps brands is about creating awareness of the importance of environmental care. For instance, solar energy companies are creating brands that promote green energy.
4. It is a Legal Requirement
Setting up a B Corp is now a legal requirement. Governments are now putting regulations that force many companies to follow the structure of a B Corp.
Most regulatory bodies require businesses to strive to be socially responsible companies. Socially responsible companies receive incentives and have an easier time doing business than those that are not ethical.
The B Corp community is now the future. Banking with a B Corp bank and investing in a B Corp business is the best way to use your money for positive social and economic change.
When choosing a B Corp bank, ensure it has all the right certifications. The bank or business should also promote ethical business practices apart from making a profit. Look at their business model to determine whether they are socially responsible.
FAQs
Which banks are B Corp certified?
B Corp certification for banks recognizes banks that meet high social and environmental performance standards, accountability, and transparency. There are several banks that have achieved B Corp certification, including Amalgamated Bank, Beneficial State Bank, City First Bank, and Sunrise Bank. To achieve B Corp certification, banks must undergo an assessment process that evaluates their impact on their workers, customers, community, and the environment.
What is a B Corp bank?
A B Corp bank is a financial institution certified by the nonprofit organization B Lab as meeting rigorous social and environmental standards. B Corp banks are committed to using their business as a force for good, prioritizing social and environmental impact alongside financial performance. They are held accountable by B Lab to maintain high standards of transparency, accountability, and social responsibility.
What is B Corp short for?
B Corp is short for "Benefit Corporation." It is a certification given to for-profit companies that meet specific social and environmental performance standards, as well as legal accountability requirements. B Corps aim to balance profit and purpose by considering the impact of its decisions on all stakeholders, including workers, customers, suppliers, the community, and the environment.
What is an example of a B Corp business?
An example of a B Corp business is Patagonia, a clothing company committed to environmental and social responsibility. As a certified B Corp, Patagonia meets rigorous social and environmental performance standards, accountability, and transparency. In addition to producing high-quality outdoor gear, Patagonia donates 1% of its sales to environmental causes. It has taken a strong stance on climate change and public lands protection.
Related Resources
Kyle Kroeger, esteemed Purdue University alum and accomplished finance professional, brings a decade of invaluable experience from diverse finance roles in both small and large firms. An astute investor himself, Kyle adeptly navigates the spheres of corporate and client-side finance, always guiding with a principal investor's sharp acumen.
Hailing from a lineage of industrious Midwestern entrepreneurs and creatives, his business instincts are deeply ingrained. This background fuels his entrepreneurial spirit and underpins his commitment to responsible investment. As the Founder and Owner of The Impact Investor, Kyle fervently advocates for increased awareness of ethically invested funds, empowering individuals to make judicious investment decisions.
Striving to marry financial prudence with positive societal impact, Kyle imparts practical strategies for saving and investing, underlined by a robust ethos of conscientious capitalism. His ambition transcends personal gain, aiming instead to spark transformative global change through the power of responsible investment.
When not immersed in the world of finance, he's continually captivated by the cultural richness of new cities, relishing the opportunity to learn from diverse societies. This passion for travel is eloquently documented on his site, ViaTravelers.com, where you can delve into his unique experiences via his author profile.