Bank or credit union – what is the difference, and which should you choose? Both banks and credit unions are financial institutions that offer different types of loans and services, money management tools, and savings options.
However, their formation and how they function are a bit different. Let's break down the differences before moving forward.
What Is a Bank?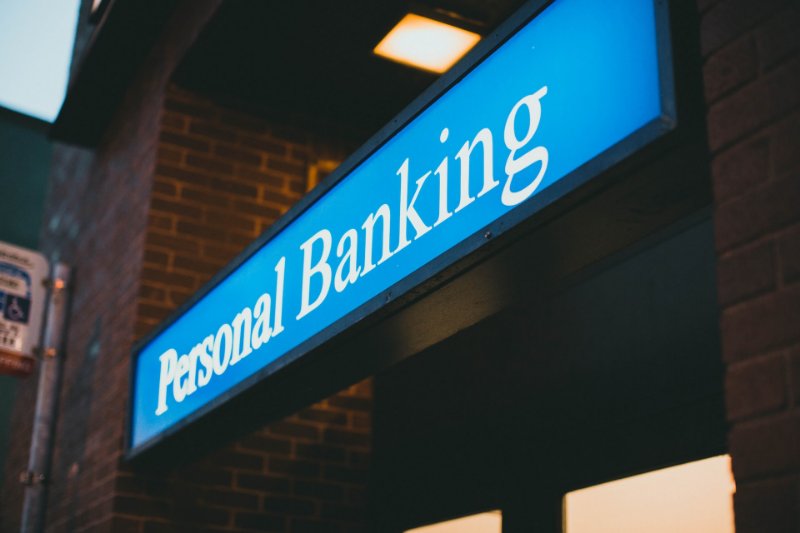 A bank is traditionally a for-profit institution that investors own. The goal of a bank is to create a profit by offering banking services and loans. They then share that profit with their shareholders.
Though some smaller banks exist, many are larger organizations operating in multiple regions or the entire country. Banks can be brick-and-mortar locations as well as online-only financial institutions.
What Is a Credit Union?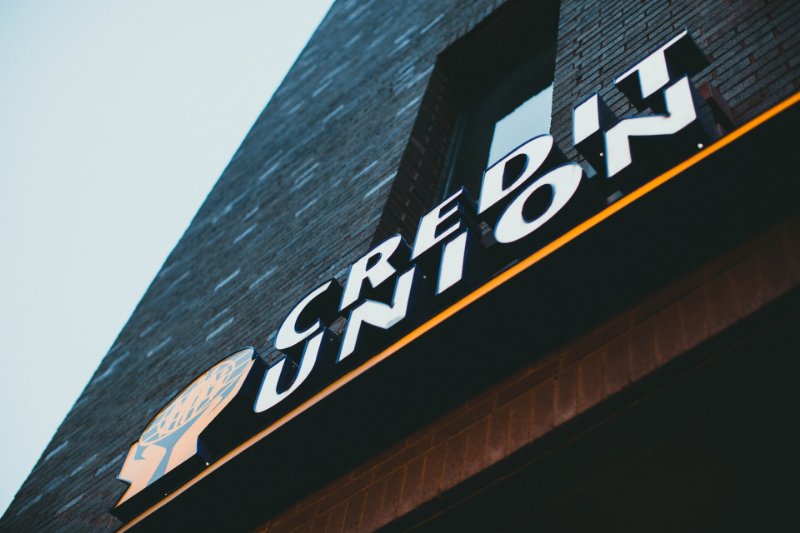 Credit unions are organizations owned by the members of the financial institution, people who open accounts with them directly. Credit unions are typically not-for-profit organizations, but when they earn a profit from the loan products or services they offer, they usually share those profits with members. Federal credit unions are typically smaller organizations, though some have nationwide locations.
See Related: Sustainable Finance: Different Types of Green Financing
How Are Banks and Credit Unions Different?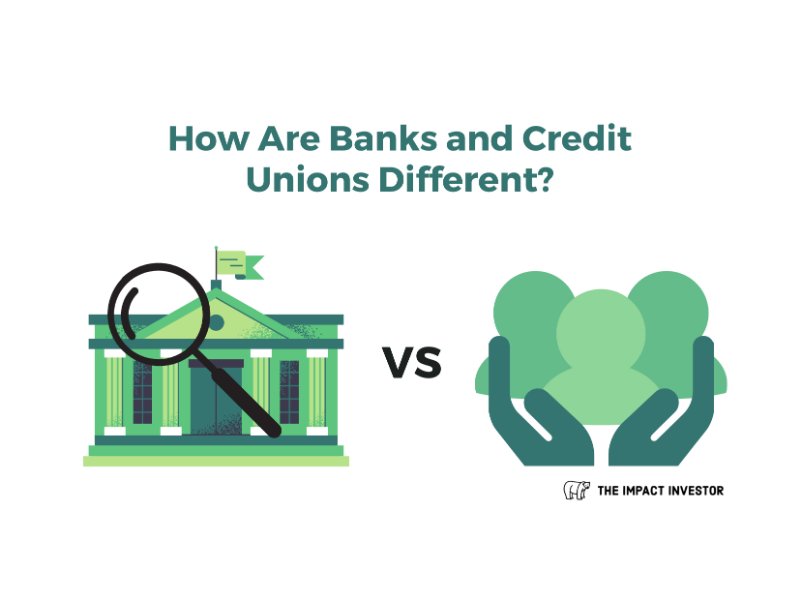 Choosing between a bank or credit union is a big decision, and it helps to know what differences exist before making that decision. To do that, let's consider specific ways each function and provide services to its customers.
See Related: Best Banks for Low-Income Earners
Ownership differences
At the core, one of the most significant differences between credit unions and banks is their ownership. Investors often own banks, usually financial investors who own shares in the company. Its goal is like any other company: to create a profit from its operations.
The profits could come from interest rates on loan products, fees, and investment earnings. Even with online banks, the goal remains to earn a profit. The profit is then shared with stakeholders in the organization. These for-profit institutions typically have to meet the investors' goals on an ongoing basis.
Some of the largest banks include:
JPMorgan Chase
Bank of America
Citigroup
Wells Fargo
U.S. Bancorp
PNC Financial Services
Goldman Sachs
In banks, all decisions about how the company is run are made by the shareholders or other stakeholders. The customers who have savings and checking accounts with the bank do not have any voice in how it's run.
A credit union is owned by its members. Those who open an account through them are not customers but rather members. They are not-for-profit organizations.
Credit union members help contribute to decision-making, such as voting on service changes or operations. Credit unions are typically more member-focused in that they include members in more of the organization's workings.
Members may receive a dividend if it turns a profit, which can happen over time as financial products gain value. Sometimes those funds are put back into the credit union, such as service upgrades or meeting other needs. Keep in mind some credit unions do not set out to earn a profit.
Some of the largest credit unions in the U.S. include:
Navy Federal Credit Union
State Employees Credit Union
Pentagon Federal Credit Union
BECU
Schools First Federal Credit Union
America First Credit Union
Alliance Catholic Credit Union
You should remember that credit unions are typically smaller and locally focused. While there are national organizations, many credit unions exist within a handful of communities. Some credit unions are meant for people within a specific group or affiliation.
For example, the Navy Federal Credit Union is the largest in the U.S. It's available to people who are in the U.S. Navy and their families. Those who are not may not be able to join.
Once you have an idea of how credit union and bank ownership works, you can decide what will work best for you. Not sure yet? There's more to consider.
See Related: Best Neobanks in the World
Interest rates and costs
No one wants to pay more for the same service, right? Often, the decision of which to choose comes down to things like interest rates.
With membership, you could qualify for lower interest rates on the loans and lines of credit you select from the lender. Credit unions typically serve members by providing lower rates than you are likely to find at area banks and other financial institutions. That's due to their not-for-profit status.
Unlike banks, credit unions focus heavily on providing quality service, not profits. They don't charge fees to meet shareholder demands. Because they tend to have lower costs, they pass those savings down to their members.
Both banks and credit unions charge interest rates as they have to earn funds. Yet, by and large, credit union interest rates tend to be lower overall.
The other side of the investment window is the same. Both banks and credit unions offer interest rates on savings accounts and some types of checking accounts to depositors. Credit unions typically have a higher deposit interest rate than traditional banks.
That's because of the same reason – lower costs to manage accounts and more profit-sharing with credit union members. Banks charge more fees to compensate for costs and to maximize profits. If you want lower interest rates for loans and higher interest rates for savings, turn to a credit union.
See Related: Best Low Interest Credit Cards: Top Choices for Affordable Financing
Locations and access
Are you planning a trip across the country? Don't expect to find your local credit union available there. Unlike banks, credit unions are very localized. They tend to have fewer branches even when they are significant.
That's different than banks which typically are easy to find. Some large national banks even span across the country, meaning you can find an ATM for your bank in various cities. Traditional banks can be more accessible in other ways, too.
For example, a for-profit bank must remain competitive with other national banks. To do that, they must stay at the cutting edge in the financial world. That typically means they invest in more technology and tools to reach customers.
Mobile banking services, for example, tend to be more within reach of a large bank than a smaller credit union that doesn't have the profit to invest in these higher-end solutions. For those that want online bank access, it's key to turn to a local bank.
Some banks are online only. For example, Ally is an FDIC-insured online-only bank. Instead of having brick-and-mortar locations, users download and use a mobile banking app.
It offers mortgage and auto loans, savings options, and an electronic trading platform for investors. For app-focused people, having a bank like this can be an excellent overall solution.
Some credit unions provide online banking tools, but they tend to be less robust than what you could find with a traditional bank. Likewise, some small banks don't offer these services.
If financial technology is important to you, you may want to turn to brick-and-mortar banks rather than credit unions.
See Related: Ways Climate Change Affects Personal Finance
How Are Banks and Credit Unions Similar?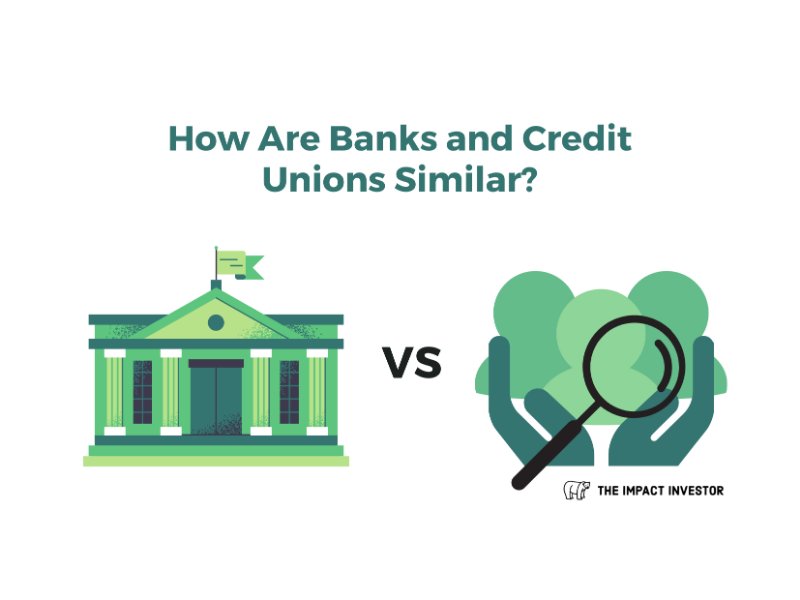 Banks and credit unions are very similar in terms of their features. Keep in mind that not all banks or credit unions provide the same services, so you will need to consider the individual offerings of the bank you select. Here's a look at some examples of features they share.
See Related: Best Online Banks Like Chime: Top Alternatives to Consider
Banking accounts
Both banks and credit unions typically offer checking and savings accounts. Most credit unions offer the same options in a savings account, including those that require a minimum balance, as banks do.
Many offer these as consumer and business accounts. Most charge overdraft fees.
Investment options
Many credit unions and banks offer investment tools like certificates of deposit and long-term investment strategies. Remember that not all credit unions or banks provide a trading platform for stock investing, though it's more likely that a more prominent national bank will than a smaller organization. Most offer common bond investments, while banks are more likely to provide corporate finance opportunities.
Credit cards and loans
Many offer credit cards and other lines of credit. That includes auto loans and mortgages. Though credit unions tend to have lower fees, there is a lot of competition and close comparisons between banks and credit union costs in these areas.
Compare them carefully if you plan to borrow large amounts of money. Interest rates on loans can range widely.
Financial protections
Both credit unions and banks have financial protections for users. Federally insured credit unions are backed by the National Credit Union Administration (NCUA) for insurance coverage.
Banks have insurance coverage with the Federal Deposit Insurance Corporation (FDIC). While they are different organizations, they both protect consumers from financial loss.
Safety
Whether you use a federally insured credit union or a traditional bank, both aim to provide a safe banking experience for members. Thanks to a wide range of available tools and a focus on providing security for financials, most of the time, credit unions vs banks will yield a safe and secure service.
The same protections remain in place for both traditional banks and credit unions. Are credit unions safer? Not always.
See Related: Best Green Credit Cards to Support the Environment
What's Better About Using a Bank?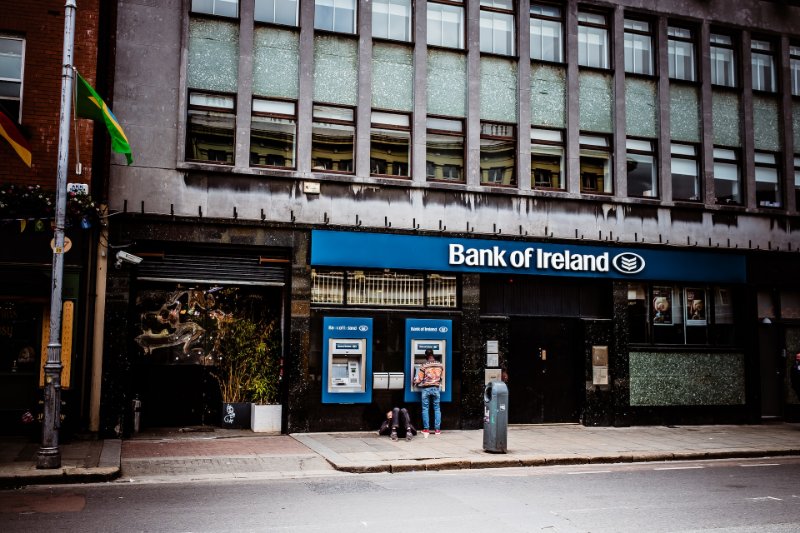 Banks can provide a wide range of benefits to consumers. Here's a look at some of the benefits you may find in these banks.
More competition between banks
One of the best things about banks is that they tend to compete well, which often means they provide consumers with access to more of the tools and features they want. For example, it is not uncommon for banks to offer free checking if that may help bring in more customers.
They may also provide more technology and better online banking tools. Some banks offer remote deposit, where a consumer can take a picture of a check, and it's deposited into their account.
Better access
Most banks are more accessible at a greater distance than what you can expect to find with a credit union. You may find ATMs and branches throughout the country, state, or region, allowing you to visit any branch to get the same type and level of service you could expect by walking into your local branch. Having more locations can help to make them easier to use, no matter where you are.
Better variety of options
Though credit unions offer a lot of new features and tools today, it's still important to note that banks tend to offer more. For example, Bank of America features many tools, like credit score access, rewards programs for some of their credit cards, and account alerts where you can receive an alert right to your phone if your account is too low.
You can also set these up to fit your specific and unique needs. Some banks, like Chase, offer a more comprehensive selection of bank accounts, such as the Chase Premier Plus Checking account, which allows consumers to earn interest on the balance in their account.
A higher level of technology
Without a doubt, you may find that banks are also more likely to offer the mobile technology you need. A significant factor for many banks is the higher-end mobile technology they offer. For example, Chime is a mobile-only banking account that is designed to provide no monthly fees and fee-free overdrafts.
Because it is mobile-only, it can offer more of the free features and tools consumers want. Instead of visiting a location, consumers can just bank directly with the mobile app.
See Related: Aspiration Bank vs Chime: Which is Best?
What's Better About Using a Credit Union?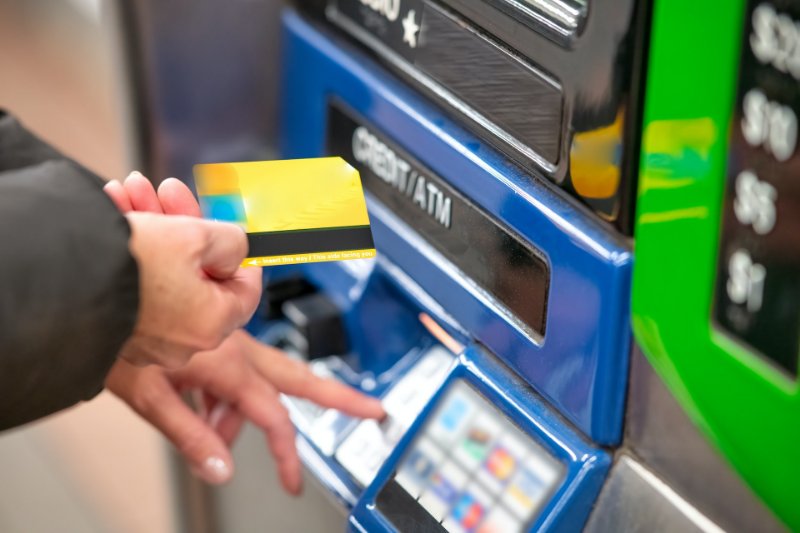 There are ways that credit unions can stand out from traditional banks. Before going further, also recognize that they are evolving, and more are offering features that help them compete better with traditional banks. There's quite a range within these organizations, with some offering more features than others.
Better interest rates all around
One of the best reasons to turn to credit unions is because the interest rates on savings and investments tend to be higher. That's because these organizations are owned by their members, and members can benefit from lower fees and better interest rates.
When it comes to loans and other types of borrowing like credit cards, these tend to be more affordable with lower fees and better terms. With lower overall costs for managing the organization, those savings are passed down to members.
It's safe
Some people worry that because these loans are not FDIC-insured, they are at a higher risk. That's not the case. These are federally insured, which means the U.S. government does provide financial protection for your money.
If it fails, which is a valid concern since they are smaller organizations, the U.S. government protects you. Be sure to look up the number of coverage limits as they apply to your accounts.
Personalized service
One of the best overall benefits of credit unions is that you are sure to get more personalized service. Unlike banks, a credit union membership typically aims to provide the best-personalized customer service available. That's because they are smaller, they know their members, and their members are more valuable to them.
Instead of just being an account number, you are a member and owner of the credit union. That means you'll benefit from having better access. Some also make decisions for loans and credit based on more than just credit scores.
They may know the local business or have a strong relationship with you as a member. That counts for something.
Education support
Both credit unions and banks want customers to make wise decisions. However, unlike other financial services, credit unions strive to educate their members more. They may offer more financial literacy resources and provide better access to financial education tools.
A part of that is due to their need to rely on their members to make smart financial choices. The better each member does with their banking and investments, the better it is for the entire organization.
See Related: Shareholder vs Stakeholder: What's the Difference?
Disadvantages of Banks
It's only fair to discuss the negatives, too. All types of investments, banks, and credit unions have a lot of disadvantages. Here's what you should know about each of these.
You'll likely earn less
Unfortunately, even with great platform tools to allow online trading, most people earn less if they put their money into banks instead of credit unions. Sometimes the difference is negligible, while other times, especially on more significant investments, it is much higher.
Most banks do not have competitive annual percentage yields on their savings products. It's disappointing, but it's the same at most traditional banks in the U.S.
You may have some fees and balance requirements to deal with
Banks are highly competitive and may offer great incentives (like free checking accounts and no balance minimums). Many banks charge fees for not keeping enough in some checking or savings accounts.
Check the requirements before you decide to use certain accounts, as it will cut into any earnings you have. Also, there may be account maintenance fees (in a digital world, it's hard to know what those are paying for!), but they can account for just a few dollars or much more.
See Related: Aspiration Review
Disadvantages of Credit Unions
Like a bank, some drawbacks are typical of credit unions. One of those is just having access to them. Not everyone will have a credit union worthy of their membership.
Limited access
Credit unions may be very local, meaning you may lose access to your brick-and-mortar branch if you move. That also means you may have to drive pretty far if you go into a branch to apply for loans or make an in-person deposit.
Also, they are still operating on more typical "bank hours" with fewer options available on weekends, evenings, and holidays. They may be limited in terms of who they accept, too. Though many are readily available to anyone who wishes to join, others do not offer that same benefit.
Online banks may be a bit more competitive
One key limiting factor for most credit unions is their lack of robust mobile access. Again, this area is growing in terms of the services offered, but they remain a bit further behind than the average bank. Also notable is that some direct banks, also known as online-only banks, are becoming more competitive in their earning ability.
Some of these banks, like Ally, have grown to be more competitive in their certificate and savings rates, which could significantly enhance their competitiveness if that is a service you are interested in using.
See Related: Most Unethical Banks You Need to Avoid
Who Should Consider a Bank?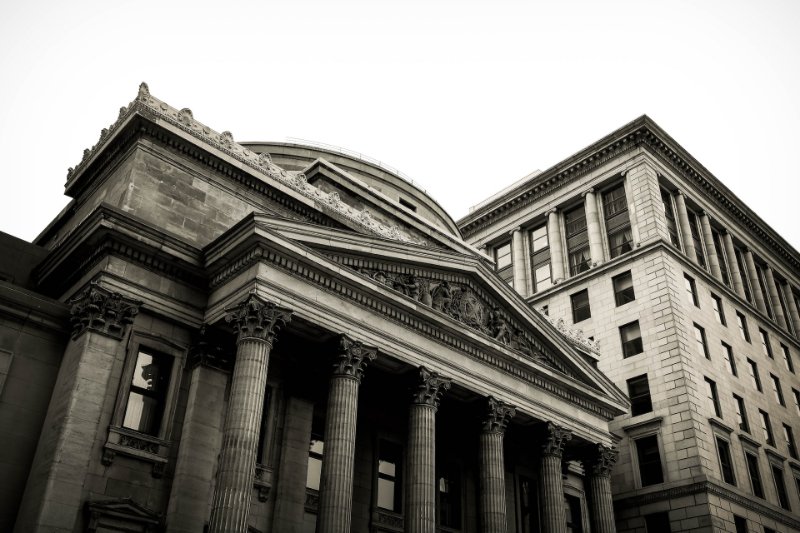 Banks and credit unions share a lot of the same ideal customers. You will want to consider both options to determine which fits your needs. There are a couple of things to keep in mind when comparing those options.
Banks typically serve customers within an area where there is a brick-and-mortar branch. However, that's not always the case with online banks, including Chime and Aspiration. These banks tend to serve customers throughout the U.S.
They are ideal for those who want the best access to financial technology to make investment decisions, borrow money, or otherwise manage funds.
Who Should Consider a Credit Union?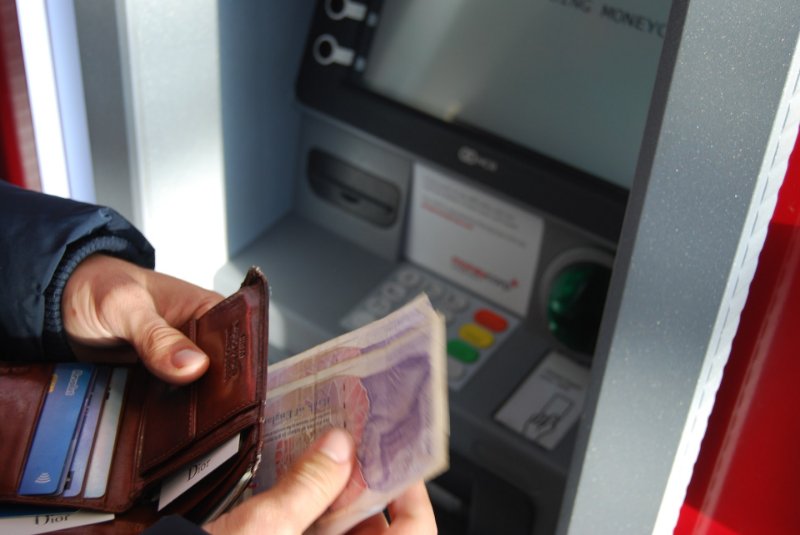 Credit unions typically have a smaller geographic area of interest. Some are restricted to an employer, like the Pentagon Federal Credit Union or the BECU, which is meant solely for Boeing Company employees. You may need to be within a professional association, geographical area, with a specific employer, or otherwise a member of the organization that the location represents.
However, not all of them have this requirement. Some of these serve a much larger group of people, and anyone interested and close to a branch can use that credit union.
How to Choose: Banks vs Credit Unions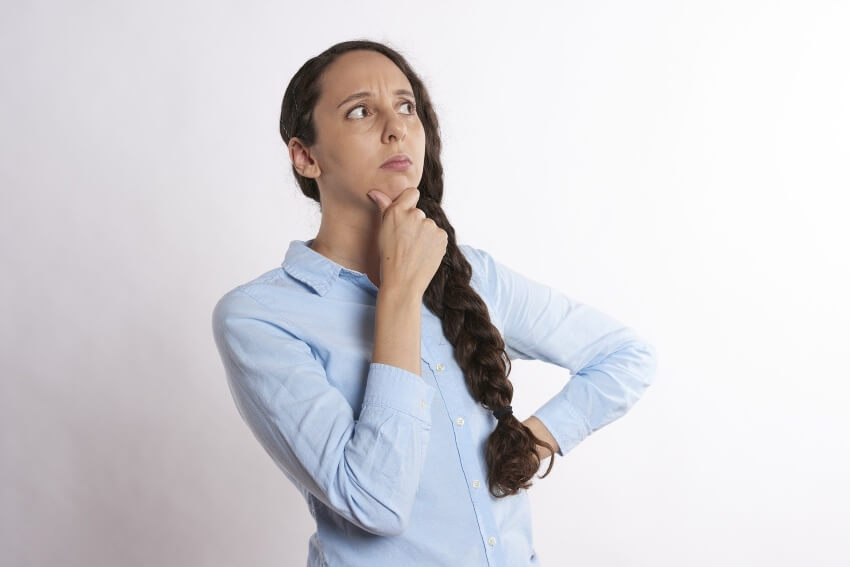 There's a lot to consider when comparing these two financial services. There's also no right or wrong answer. However, before you decide, focus on these topics.
Compare individual providers in your area
Large and small banks offer a range of services that differ from each other. They differ from credit unions as well. Instead of looking at just the big picture, zero in on what's available to you locally.
Which credit unions are available in your area?
Which banks are in your area?
Which features do each offer?
What are the costs of borrowing from each?
What are the savings interest rates available from each?
See Related: How to Start Investing With Purpose
Know that changes are happening rapidly
The best-recommended online options for banking, such as Chime, Ally, and Aspiration, are becoming more focused on offering a high-quality service for consumers. They are becoming more personalized, better accessible, and more tech-focused. This can make them a solid choice.
However, smaller banks and even many credit unions are also advancing in the technology they are offering. As you compare lenders and financial service providers, be sure to know as much as possible about what they offer individually. Learn what's available that fits your needs
Ask questions about what's available. These are some key questions you need to know:
Where are ATM locations?
Are there mobile banking services available?
Is there a cost for using the service?
What about customer service access?
Bank or credit union, what protections for cybersecurity are in place?
Credit unions, banks, and other financial organizations provide ways for consumers to manage their money. As you consider the options in a credit union vs a bank, know that you must find what works in your individual situation.
Higher fees for better access may be worth it to you than lower rates. Managing credit cards on an app may be your goal, while for others, not having a minimum balance on their checking is more important. Take the time to compare several locations before you make a decision.
Related Resources
Kyle Kroeger, esteemed Purdue University alum and accomplished finance professional, brings a decade of invaluable experience from diverse finance roles in both small and large firms. An astute investor himself, Kyle adeptly navigates the spheres of corporate and client-side finance, always guiding with a principal investor's sharp acumen.
Hailing from a lineage of industrious Midwestern entrepreneurs and creatives, his business instincts are deeply ingrained. This background fuels his entrepreneurial spirit and underpins his commitment to responsible investment. As the Founder and Owner of The Impact Investor, Kyle fervently advocates for increased awareness of ethically invested funds, empowering individuals to make judicious investment decisions.
Striving to marry financial prudence with positive societal impact, Kyle imparts practical strategies for saving and investing, underlined by a robust ethos of conscientious capitalism. His ambition transcends personal gain, aiming instead to spark transformative global change through the power of responsible investment.
When not immersed in the world of finance, he's continually captivated by the cultural richness of new cities, relishing the opportunity to learn from diverse societies. This passion for travel is eloquently documented on his site, ViaTravelers.com, where you can delve into his unique experiences via his author profile.