Are there good financing options for electric cars? Certainly yes! Here is a list of the best auto loans for electric cars you should consider.
Electric vehicles can be pretty expensive. And, it's not very common to have ideal laying cash you can pick and make that purchase. As a result, if you are planning to switch to a hybrid car, the best way is to get a green auto loan.
But, it might take too long considering the initial high purchase cost. The best way to get your car as early as tomorrow is to look at the available electric vehicle financing options.
Unlock Sustainable Investing Opportunities 🌿
Join the green revolution by investing sustainably with our top partners. Discover platforms that align with your values and offer remarkable opportunities for growth.
And with online banking, you do not have to physically approach a financial institution or a federal credit union. Everything can be done on your phone or computer, and you can get your green car with you as soon as possible.
Let's face it! You can save some money to buy that electric car you desire! But which are the best electric vehicle loan options for you? Also, is it worth going the electric vehicle loans way? Let's start from there.
Best Auto Loans for Electric Cars
If you are searching for the best auto loans for electric vehicles, here are some excellent choices;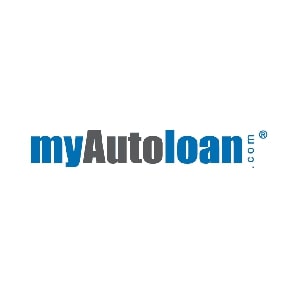 MyAutoloan.com is the best for electric auto loans as they offer a variety of loans to meet your needs. Their loan process is also straightforward, fast, and secure. This way, you are sure to get your car in the shortest time possible and that your information is safe.
The loan application process involves filling out a form with an offer and then getting matched with lenders. Once approved, you will receive a check or online certificate within 24 hours. You can later use it to buy the car you want.
So what do you need to qualify? For starters, you must be 18+ years, be a citizen or have permanent residency in the US, and at least have a credit score of not less than 550. You can enjoy their low annual percentage rate from here, which can go as low as 1.90%.
Lenders love MyAutoloan.com because they do not have any hidden charges. Also, you can select from at least four lenders without any obligation.
See Related: Best Tesla Financing Rates in the Market

With Upstart, you get an electric car loan at an affordable price. They understand that we live in a fast-paced world and make the loan application process as simple as possible. It takes minutes to fill out the information that will help with the approval process.
Unlike other lenders, they do not rely on the credit score to determine how much you qualify for. They also consider other information to come up with a loan amount.
Borrowers love Upstart for its flexible loan terms. It is possible to get a short repayment period of 24 months as well as a longer one of 78 months. They also offer some of the most competitive interest rates in the market, transferring the savings back to their customers. Upstart is an award-winning company that has offered its customers good service for many years.
See Related: How to Invest in Electric Car Charging Stations

Carvana offers auto loans to almost everyone. It does not matter whether you have a good, bad, or no credit score. Their process is simple; you can get pre-qualified for the loan in just two minutes.
If you want to get approved for an auto loan fast without leaving your house, this is the best loan to consider. They have competitive interest rates and long repayment periods, allowing flexible monthly payments. For example, their annual percentage rate starts from as low as 3.9% but can even increase to 27.9%.
Borrowers with poor credit can also benefit from using Carvana. The loan terms are flexible, and getting approved for the loan on the same day is possible. Before approving the loan, they will check your credit history, income, and how much you need to buy the car.
All these factors are combined to help them develop the ideal loan amount for you. You also need to be at least 18 years old, have no bankruptcy applications, and make at least $4,000 monthly.
See Related: Best Energy Efficiency Loans for Homeowners

Autopay has one of the best loan rates for buying a new car. With this platform, you get a low-interest rate of even 1.99%. So, if you want to switch to an electric vehicle, Autopay offers an excellent financing option.
The loan application process is easy and fast. And you can make an online application and get approved within minutes. The best thing about Autopay is that it allows you to find a good rate depending on your needs. Since they are not car salesmen or brokers, they are committed to helping you find the best car rates.
These car financing experts work seamlessly to find a loan option that meets your needs and repayment capability. And you can get a loan with Autopay even with bad credit.
Autopay customers save over $1,000 every year from their loan payments.
See Related: Best Credit Builder Loans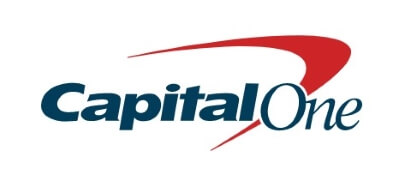 You can easily get an auto loan from Capital One for new and used electric cars. The platform has a team of loan experts that match you with the right loan product for whatever you need.
Capital One is not new to the market. It has been in the business for years, during which time they have amassed significant experience and earned a good reputation.
The company is one the best for auto loan products since they offer a personalized loan service. Before giving you a loan, they will calculate the credit and manage your account to determine how much you can qualify.
The rate you pay for your loan products will depend on the type of loan doubled with the repayment period. However, you need at least $4,000 as a down payment to get an electric vehicle loan approval from Capital One.
See Related: Best iShares ESG Funds | Sustainability Funds to Buy

For those who prefer dealing with banks, the US Bank is one of the best options. Whether you are looking for a new or a used vehicle, this bank has something for you. And this includes electric cars.
Their pre-approval process is free and doesn't require you to deposit any money. But, before you can make your car reservation, ensure that the pre-approval has gone through.
After you get your loan, you can make your monthly payments online, making the entire process pretty easy. Even better, the bank has an online calculator you can use to estimate what you'll pay each month based on the loan taken.
See Related: Top 10 EV Charging Station Stocks to Invest in Today
No, not the coffee shop! Caribou is an excellent choice for electric car loans. Also, it is ideal for people who want to get out of a bad car dealer loan situation.
But why? How? First, they are transparent; you can check out their car rates for free. This helps you to make an informed decision about what is best for you.
Unlike many other lenders, Caribou doesn't have hidden fees. And the best part about them is that they don't even need your social security number to get started.
They stand out from other lenders for offering competitive rates as well as having a dedicated support staff. Caribou treats their clients like family, so they are fast and transparent in their actions.
See Related: Reasons Why Ethical Banking is Important

iLending is a leader in auto loans and offers great electric vehicle loans. Its goal as a company is to improve the lives of its customers by helping them save money.
If you're struggling with bad loans iLending is the best platform for refinancing and relieving you of the burden. With them, you won't have to deal with high rates anymore.
Even better, they don't have hidden charges, so you pay whatever you agreed. Clients prefer using iLending because of its transparency and also its low-interest rates. The platform works with numerous credit unions and other lenders to ensure you only get the best rates.
And with their low-interest rates, customers save up to $150 per month. Also, each client gets a personalized service which is rare with most auto lending companies.
See Related: Tesla Auto Loan Overview: How to Get the Best Terms From Tesla

LendingClub offers electric car loans, known for being fast and simple. Their process is straightforward, and you receive a quote instantly upon request. Apart from their simple and seamless process, they have the best customer care service.
The rates will differ depending on your needs, but you can be guaranteed money savings when buying a car with the LendingClub. This is because the platform has no origination fees or hidden charges.
Interestingly, the loan application process can be done from the comfort of your phone. All you have to do is check your rate by giving details about yourself, confirming your details, and getting approved. The whole process will only take minutes!
See Related: Best Carbon Capture Stocks to Invest in Today

Green Light Auto Credit is an electric car lender that allows borrowers to get approved the same day they make a loan application. They pride themselves on being a lender with car loans for every type of borrower. Their process is simple with no age restrictions, so it is possible to get a loan even if another lender has previously denied you.
They do not have hidden fees, and they give you the best loan rates after they establish what you qualify for. They will need to collect some relevant information from you to help them qualify you for the loan, but it's all pretty straightforward.
When you apply for a loan, you get a free credit score check, but you do not have to worry about it. They also do not need a social security number to approve you.
See Related: Best Electric Vehicle Mutual Funds

LightStream is known for being trustworthy and reliable. Also, they have a simple and seamless loan application process. Once the application process is done, you can choose a funding date when money will be deposited into your account.
Customers have the freedom to get cash deposits which they can use to buy a car of their choice. If you have a good credit score, Lightstream gives you some of the best rates in the market.
They are pretty flexible when it comes to repayment periods and interest rates. For example, depending on your credit score, you can get a repayment period of 36 months to 72 months. It is also possible to get flexible interest rates that range from 3.99% to 9.49%. Like what you are hearing? Read this full Lightstream review to see if the platform suits you.

Among the many credit unions out there, Hawaii Federal offers some of the best EV loans. Therefore, if you want to make a positive change and save the world, the lender offers you the right way to start.
Even better, they finance any car that you want. Hawaii Federal Credit Union has your back, whether a small saloon car, truck, electric one, or hybrid.
Their rates are friendly, and the repayment terms are also quite flexible. You can apply online today!
See Related: Best Auto Loans for a Tesla
Is Taking an Electric Vehicle Loan Worth It?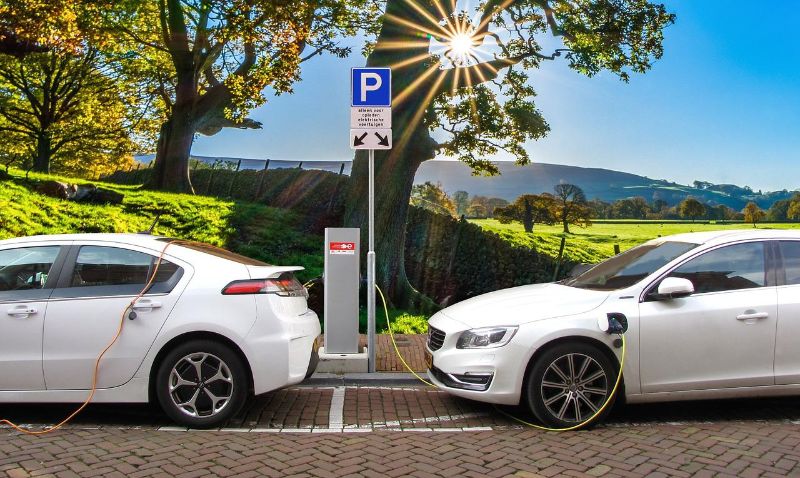 The answer here is a resounding yes. I mean, you'd get a loan for a gas car, right? Whether you are buying an EV from Tesla or Volkswagen Group, electric vehicle loans help you to:
1. Save Money in the Long Run
An electric car loan can help you save money in the long run. If you are experiencing the high costs of buying gas, it might be time to switch to a green car.
Since these cars use electricity as fuel, you'll no longer be worried about fuel costs as all you'll need is to charge the vehicle. Even better, you can use solar energy to charge the car, lowering fuel costs.
With time, you will start noticing significant money savings. And you can redirect the money initially meant for gas to other essential activities like investing or even saving for a vacation!
See Related: Tips for Buying a Used Tesla
2. Get Good Rates and Offers
Electric cars are not like other types of cars. Lenders are willing to give borrowers a good annual percentage rate for the auto loan, mostly because it's a noble cause. Sometimes banks and credit unions even offer incentives to entice borrowers to take these loans.
By taking a car loan, you are helping to reduce carbon emissions worldwide. And since sustainable living and environmental protection have become serious issues on our planet, even lenders want you to make the switch. Some borrowers will wipe out the fees and lower the interest rates for electric car loans.
However, always ensure you can make the necessary monthly payments to avoid any negative consequences of defaulting!
See Related: Are Personal Loans Bad? Here's What You Should Know
3. Contribute Positively to the Environment
If you want to care for the environment, a green auto loan can get you there. For instance, electric cars have fewer carbon emissions, and this is a good way to make the world a better place.
You might not be able to eliminate all the carbon emissions in the world, but you can start by switching to a green car. Like other green loans, an EV loan helps make the world a better place.
4. Electric Cars are Expensive
The initial cost of buying an electric car can be quite high. Subsequently, only a few people can save money to buy electric vehicles. Since it might take you years before you can afford one in cash, taking a loan might be helpful.
You will start to enjoy the benefits of driving an electric car without taking a long time or spending a fortune. Also, since these loans are fairly priced, you do not have to worry about the cost implications.
Related Resources: