What are the best green companies to invest in this year? And, how do I choose among the numerous companies purporting to be green? If you are searching for a good green company to entrust your money with, this article offers just that.
Green companies are the new investment frontier after the tech industry. Savvy investors are now putting their money in green energy companies like solar, geothermal, and waste management. These companies not only focus on making a profit but also care about the environment and social well-being.
The mission of most green companies is social responsibility, fair trade, and making a profit for investors. Investors have recently discovered that investing in sustainability is an excellent way to use their money towards a positive cause and still make money.
However, before you invest in a green company, make sure that you vet them accordingly to make sure that they meet all the qualifications.
So, which are some of the best green companies to invest in today.
We'll see that in a bit. But first!
How to Identify the Best Green Companies to Invest In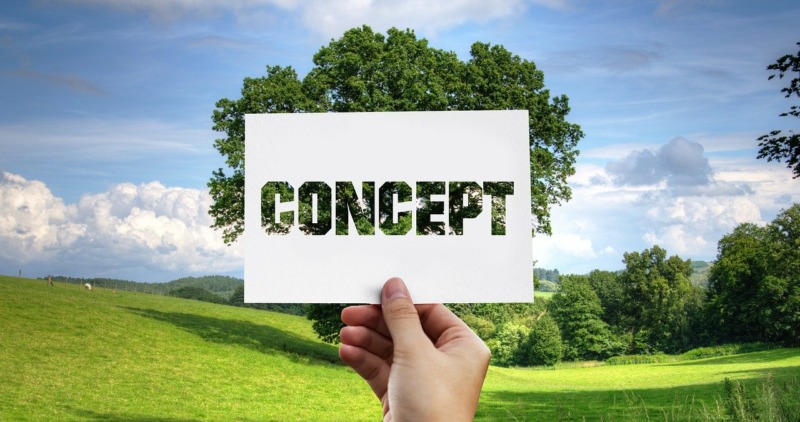 Here are the key points that qualify a green company;
1. The Focus is on Reusing or Renewing
The first thing to look for when searching for the best green companies to invest in is if they focus and operations.
A good green company should focus on reusing or renewing natural resources. The goal is to encourage sustainability by using the natural resources that we have wisely.
Before you consider a company green, take a look at the company's mode of operation and determine how they produce their products. If they use renewable power like solar, geothermal, or wind, they qualify as green companies.
Waste management and renewable energy companies are good examples of green companies you can invest in.
See Related: Best Sustainable Business Examples to Follow
2. Encourage Fair Trade
The best green companies are not just about environmental sustainability. These companies also care about other issues like human rights, employee welfare, and local community promotion.
When choosing a green company to invest in, make sure that they encourage fair trade. This could be through job empowerment, income sustainability, and community well-being.
Their business should not oppress the community by taking away jobs or impacting the environment negatively. They should be focused on making positive changes that make the community a better place.
A green company should also adhere to the local government and community regulations.
See Related: Ethical Dividend Stocks to Invest in Today
3. Safety
The top priority of every green company should be to encourage employee, environmental, and consumer safety. This means that they should produce safe products that meet the quality standards.
A green company should encourage safety in the manufacturing process by providing safe working conditions for the employees. If the company exposes the employees, environment, or consumers to toxins or harm, then it is not a good company to invest in.
See Related: Best ESG Rating Agencies – Who Gets to Grade?
3. Sustainable Capitalism
Sustainable capitalism is about giving value to the consumers without exploiting them. The goal of sustainable capitalism is to reduce consumerism by making sure that the product is affordable and still offers the desired value.
Promoting social good by promoting the lives of the local community while making profits for the investors should be the goal of every green company.
If the company can make profits while being socially and environmentally responsible, then that is a green company. And it can be an ideal company to invest in.
See Related: Best Green Jobs to Start a Sustainable Career
4. Environmental Focus
Every green business should focus on taking care of the environment. For instance, some companies focus on waste management to reduce environmental pollution. Solar energy companies save the environment by giving alternative sources of power away from destructive fossil fuels.
If the company is depleting the environment by causing environmental waste or harm, then it is not a green company.
Green companies are all about coming up with creative ways to take care of the environment. They should have a net positive environmental impact.
See Related: Overharvesting & Overexploitation of Natural Resources: The Effects To Know
10 Best Green Companies to Invest In for 2022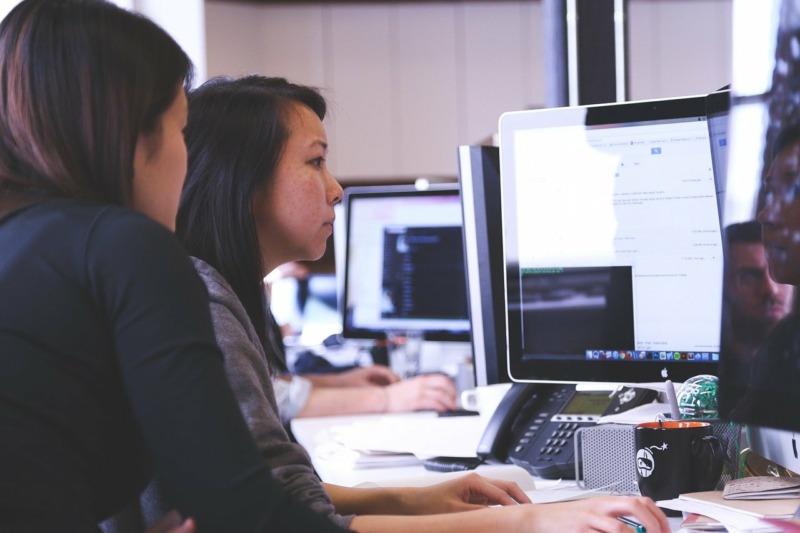 Sunrun has revolutionized the solar energy business. It is one of the leading clean energy companies in the United States after installing around 20% of the country's solar panels.
The company is not just about helping more homes install solar panels. They are taking the solar business to a whole new level through "virtual power plants." With "virtual power plants," customers can sell the excess solar power that is stored in batteries.
In the last few years, the company has been making remarkable strides, one of them being the acquisition of its biggest competitor Vivint Solar. Sunrun has also been at the forefront in campaigning for government legislation that encourages the growth of green energy. This way, it's encouraging positive changes in the renewable energy sector aimed at benefiting the planet.
Average stock price: $21.06
See Related: How to Store Solar Energy for Later Use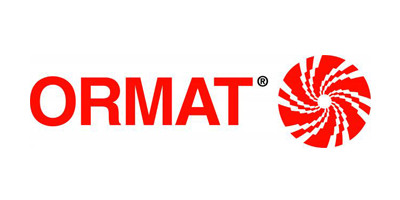 ORA is a leader in geothermal energy, with operations in Central America, the United States, Southeast Asia, and Africa. Geothermal power may not be as popular as solar energy, but it's quickly gaining momentum globally.
The company operates 25 power plants all over the world, and they are responsible for activities like construction and management of the sites. Also as part of their business setup, they are involved in administration, energy storage, electricity, and other business segments.
ORA is known for its innovation in design development, building, and operating recovered geothermal power plants. In the last few years, they have been expanding their portfolio in Kenya, Honduras, and United States.
See Related: Best Green Apps for Sustainable Living


Republic Services (RSG) is all about waste management and recycling. They are the 2nd largest waste management company in the United States, with close to 200 landfills. Its mission is to create renewable energy through recycling.
The company focuses on non-hazardous domestic waste in households, and they consider themselves an environmentally friendly company. RSG is a big company in terms of size with over 30,000 employees. Also, when it comes to stock, they are considered a "strong buy"
The company might not be global yet, but it is a great company to invest in, with 14 million customers across the United States.
Average stock price: $ 117.68
See Related: Best Artificial Intelligence Stocks to Buy Now

Mowi ASA (MHGVY) is an environmentally friendly company that aims to provide sustainable seafood to consumers. Investors consider Mowi ASA a safe and stable company because it has been there for years with less volatility.
It might be as vibrant as other modern green energy investment companies, but it is a safe option for beginner investors. With an increasing demand for salmon, the company is on its way up, as revealed in the 2021 report.
The company focuses on farm-raised salmon and is involved in the products' harvesting, processing, and marketing.
See Related: Solar Farm Income Per Acre: How Much Can You Earn?
Our list would be quite incomplete if we didn't mention Enphase Energy here. ENPH is a unique solar energy company known for using individual micro invertors as opposed to a single invertor in its solar panels.
This unique solar manufacturing technology creates consistency in solar power production. It enables solar panels to work individually, such that users can continue getting solar energy even when one solar panel stops working.
ENPH might not be a big and popular company, but what it does makes it feature among the top clean technology companies we have around. The company focuses on residential users, and currently, they have connected 1.5 million households with 36 million micro invertors.
ENPH is currently only in the United States, so international investors might be hesitant. But, it's one of the worthy green companies to invest in.
See Related: Best Circular Economy Jobs to Start Your Sustainable Career
NEE focuses on wind and sun energy in North America. The company has sites in Wisconsin, New Hampshire, Iowa, and Florida. It has managed to power 5 million households, making it one of the best green energy companies to invest in.
Generally, they are an all-rounded company involved in the generation, transmission, and sale of power in Florida. And its mission is to develop, construct and manage power facilities for the distribution of wholesale energy.
Apart from running the renewable energy part of the business, they are also involved in other activities. These include coming up with physical contracts, trading activities, and marketing. Their main source of income is distributing gas and electricity to Florida residents.
Who doesn't know Ford? The company has been there for over a century now! And its products can speak for themselves.
For years, Ford has been known as an automaker giant. But, it can now be considered a green company. In recent years, the company has been focused on producing electric cars, thus saving the world from toxic greenhouse gas emissions.
Ford is committed to the transition to renewable energy, and currently, they are setting up structures. Their goal is to use 100% local renewable energy in their plants by the year 2035.
In 2022, the company started the construction of its first e-transit van in a bid to move away from cars that use fossil fuels. The company is also working with local dealerships all over the world by helping them reduce their carbon footprint and save the environment.
See related: What is the Current Greatest Threat to Agricultural Sustainability?
Nio is a China-based company known for innovating smart vehicle features. Some of their products include sensors, soft-opening doors, floating car displays, and recently they have invented a solid-state battery that goes for 620 miles.
In the recent past, they have been expanding their operations outside China and have plants in Norway and other parts of Europe. The company's main focus is to encourage autonomous driving and also reduce the need to export cars from Europe.
The recent expansion to Europe is a bold move since the auto market is already established there, but there is a need for strong electric cars, so we expect positive results. The company advocates for a greener, sustainable future.
If you are looking for some of the best green technology companies to invest in, Nio certainly fits the description.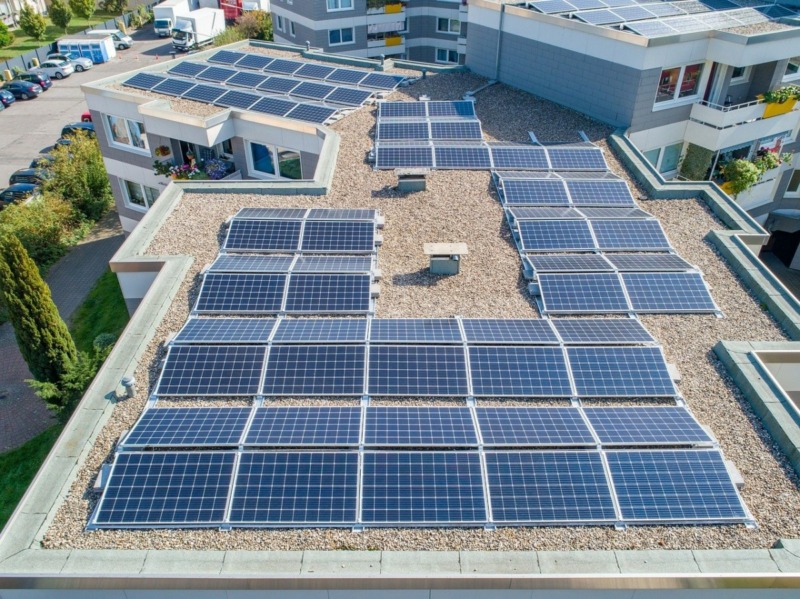 Canadian Solar is a global leader in the manufacturing of everything related to solar. It was founded in 2001 and has managed to expand to over 20 countries.
Apart from being a leader in solar equipment manufacturing, the company is also involved in the management of solar plants. This global energy provider is known for competitive prices and high-quality products.
Unlike other solar companies that work directly with consumers, the main customers for Canadian solar are distributors, installers, and project developers. And although its renewable energy stocks recently took a deep dive, it is still considered a strong buy for investors.
Beyond Meat is a sustainable food company that promotes vegan foods. It was founded in 2001 in California, United States but supplies meat alternatives globally.
The company seeks to create meat alternatives for sustainable food options. One of their popular foods is the plant-based burger, which is a good option for vegans. If you want to reduce or avoid the consumption of meat but still enjoy normal foods, this is the food for you.
Its goal is to help people switch to vegan options since factory meat farming is responsible for 90% of the emissions.
See Related: How to Buy Green Bonds
Reasons to Invest in Green Companies
Finding the best green companies to invest in isn't enough. It's important to first understand why these companies are the best places to put your money.
Here are the top reasons why:
Green Energy New Investment Frontier
Renewable energy is the new investment frontier as almost all sectors have already been exploited. Tech, fashion, and finance have been there for some time and might not be as exciting anymore.
Investors who want to try out something different now consider green energy as the new investment frontier. Most of these companies have been there for less than 50 years, so they have huge growth potential.
Green companies can also be considered the future, as the need to take care of the environment and create sustainable companies grows.
Fossil Fuels are becoming Unstable
The crude oil market has been unstable for the past few years due to the pandemic and political instability. The instability in the fossil fuels market has forced investors to look elsewhere. Now, everyone is thinking about solar, geothermal, or wind energy.
These companies are now getting recognized and are planning to expand. In the next decade, we are likely to see an increased shift from fossil fuels to renewable energy sources.
The only way to prepare for this move is to invest in some of the green energy companies producing solar and other alternative sources of energy.
Encourage Sustainability
The best way to encourage sustainability is to invest in green companies. We live in a world with limited resources, meaning we must take care of the little we have left. Using fossil fuels is harming the environment, and in the future, we might end up destroying this place we call home.
If you are one of those people who want to encourage sustainability, you can do that using your money. The only way to take care of the environment is by supporting green companies through funding. Green companies need money to make the world a better place.
Encourage Innovation
Green companies are some of the most innovative companies that we have today. They have innovated in technology like solar, geothermal, and other alternative sources of energy.
One of the best ways to encourage sustainability is through environmental innovation. You can encourage innovation by investing in companies that are looking for creative ways to make the world sustainable.
Most green companies have invented energy storage solutions using technology. Innovation in tech and alternative sources of energy will always be the only way to be sustainable.
Create New Job Opportunities
Creating new job opportunities after the pandemic is the way to go! Green companies are offering new job opportunities that were not available before. The best thing with such companies is that they encourage jobs in the local communities.
Solar plants employ people in the community, and we also have installers in the communities. If you want to create job opportunities in the community, it is advisable to invest in green energy companies in your community.
FAQs
What is a good green investment?
A good green investment is an investment made in companies or projects that promote environmentally sustainable practices and have a positive impact on the planet. These investments can include renewable energy sources such as wind and solar power, as well as eco-friendly technologies like electric cars. Investing in green companies can not only provide a financial return, but also contribute to a more sustainable future for the planet.
What are the best green stocks to buy right now?
One important fact to consider when looking for green stocks is the increasing demand for renewable energy sources due to the growing concern over climate change. Another important factor is the potential for government regulations and incentives that could benefit green companies and impact their stock prices.
What are the best environmental stocks to invest in?
Investing in environmental stocks can be a great way to support companies that prioritize sustainability and environmental responsibility while also potentially earning a return on your investment. Some of the best environmental stocks to invest in include companies that focus on renewable energy, waste reduction, and sustainable agriculture. It is important to do your research and carefully consider the companies you choose to invest in to ensure they align with your values and financial goals.
What are the best clean energy stocks to buy now?
Investing in clean energy stocks can be a smart move for investors looking to diversify their portfolio and support sustainable energy solutions. Some of the top-performing clean energy stocks in recent years include Tesla, NextEra Energy, and Enphase Energy. However, it is important to conduct thorough research and consider factors such as financial stability, market trends, and company management before making any investment decisions.
Related Resources
Kyle Kroeger, esteemed Purdue University alum and accomplished finance professional, brings a decade of invaluable experience from diverse finance roles in both small and large firms. An astute investor himself, Kyle adeptly navigates the spheres of corporate and client-side finance, always guiding with a principal investor's sharp acumen.
Hailing from a lineage of industrious Midwestern entrepreneurs and creatives, his business instincts are deeply ingrained. This background fuels his entrepreneurial spirit and underpins his commitment to responsible investment. As the Founder and Owner of The Impact Investor, Kyle fervently advocates for increased awareness of ethically invested funds, empowering individuals to make judicious investment decisions.
Striving to marry financial prudence with positive societal impact, Kyle imparts practical strategies for saving and investing, underlined by a robust ethos of conscientious capitalism. His ambition transcends personal gain, aiming instead to spark transformative global change through the power of responsible investment.
When not immersed in the world of finance, he's continually captivated by the cultural richness of new cities, relishing the opportunity to learn from diverse societies. This passion for travel is eloquently documented on his site, ViaTravelers.com, where you can delve into his unique experiences via his author profile.