If you're in the market for a loan to help you make your home more energy-efficient, you should consider getting a green personal loan.
People get home improvement loans for additions, remodels, and upgrades that make their homes look and work better all the time. But even if the changes you make with a green loan aren't visible, they can make a big difference in the day-to-day operation of your home.
Let's look at the best green personal loans and when you should seek one out.
Best-Of by Category
What is a Green Personal Loan?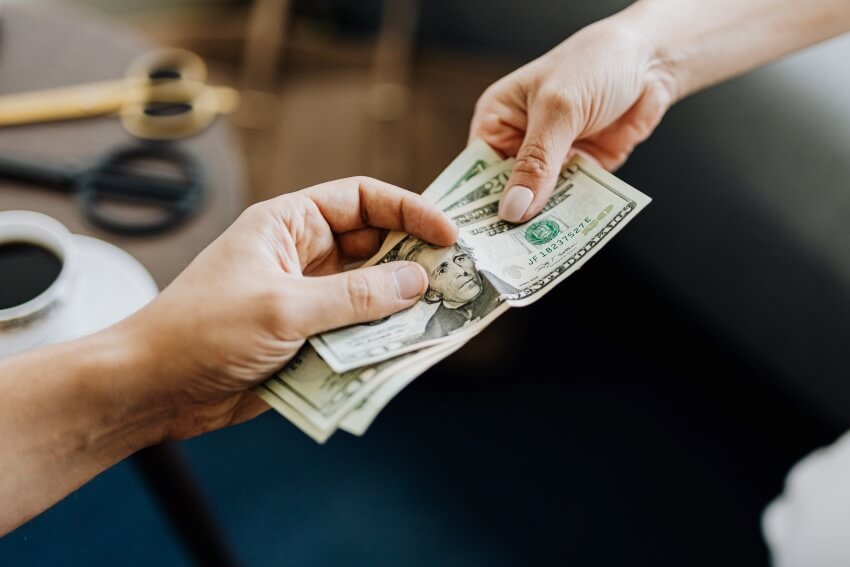 A green loan is a loan you secure to make your home more energy-efficient or environmentally friendly in some way.
Changes that let your home use less electricity and water, for instance, are the types of changes people make with money they get through green loans.
Green loans often come with perks and incentives since they're encouraging people to make home improvements by offering the loans in the first place.
Green Loan vs. Home Improvement Loan
Is there a difference between a standard home improvement loan and a green loan? There's a difference, but it's usually a small one. Both are unsecured loans, which means there's no collateral behind them. Unsecured loans like these typically come in smaller amounts than secured loans like mortgages or car loans.
You can make green improvements with a standard home improvement loan. Few private lenders offer green loans specifically and consider environmentally friendly upgrades as part of general home improvements for lending purposes.
You can use any home improvement loan or personal loan funds for home improvements, as long as you're not required to use them for a different purpose, as stated in the loan documents.
For instance, home improvement loan money to upgrade a kitchen can also pay for solar panel installation to power kitchen appliances or water-saving plumbing.
Green Loan vs. Home Equity Loan or Home Equity Line of Credit (HELOC)
A home equity loan, also known as a second mortgage or refinancing, is a secured loan backed by the value of your home. You're essentially borrowing money against the value, or equity, of your house.
Home equity loans typically come in large amounts of $25,000 and up, or up to about 85% of the home's value. The loan money is for home improvements, including green improvements to changing carpeting and wall colors.
By comparison, lenders for green personal loans will typically offer smaller loans than home equity lenders. Home equity lenders can recoup their losses on the loan if you stop paying by taking your home, while personal unsecured loans are riskier for the lenders.
A HELOC isn't a loan but a revolving line of credit based against the home's equity. Essentially, you can spend money as you would with any credit card or credit line. You can use HELOC funds for any reason and aren't limited to home improvements.
Green personal loans are typically smaller than any home equity loan or credit products available, making them easier to pay back and carrying no risk of losing your home.
Green Loans vs. Green Personal Loans
There's no difference between a green loan and a green personal loan. The loan will be for home improvement projects and might also be called a green home improvement loan.
People use the terms interchangeably to refer to any loan used for making your home greener.
Green Loans vs. Green Mortgages
Green mortgages are also called Energy-Efficient Mortgages or EEMs. These mortgages are green loans designed to finance the purchase of a home.
In many cases, the home is already energy-efficient and often more expensive because of it, or a plan is in place for the purchaser to immediately make green upgrades.
Mortgages are secured loans because the home serves as collateral for the loan. If you default on the mortgage, the lender can take the house in place of the loan payments.
On the other hand, green loans are typically in much smaller amounts than mortgages. These personal loans are unsecured, which means they don't require collateral to get.
Green loans, unlike mortgages, are typically used to improve the efficiency of a home you already own.
Energy-Improvement Green Mortgage
This green loan lets borrowers increase their current mortgage payment, much like a second mortgage or refinancing, to make green improvements to their homes. This can be installing solar panels to boost energy efficiency in your home or purchasing other energy-efficient appliances.
Energy-Efficient Green Mortgage
This green mortgage is for purchasing a home that's either more expensive because of the energy or water efficiency or buying a home with a plan in place to make it more efficient.
Few lenders offer actual green mortgages with lower interest and preferential terms. You'll almost always have to apply for a standard personal or home improvement loan to get money for green upgrades.
The federal government's Federal Housing Administration offers an Energy Efficient Mortgage Program for people who qualify for an FHA mortgage to help them afford green upgrades to an existing home or a new one.
Not everyone will qualify for a government loan, but borrowers will benefit from the generous terms and low interest. Most people who want a green mortgage or green loan will need to look at the best banks for green loans and get funding that way.
Fannie Mae, a US government-backed national mortgage company, offers EEMs alongside traditional mortgage lending.
Small local banks and some credit unions also offer green mortgage loans, and some provide green loans for home improvements of your existing home. Most, however, provide standard home improvement loans without the incentives and benefits found in genuine green loans.
See Related: Best Banks for Low-Income Earners
Green Loans vs. Credit Cards
Are green loans worth it if you can pay for improvements with one or more credit cards?
The average credit card APR is over 16%. Late payments on credit cards usually come with hefty $39 fees, and if you let the balance go over the credit limit, the fees for that month could be almost $80 in total.
Some green loans don't have late fees, and there's no credit limit to go over. Even when they do charge fees for late payments, the interest rate on your loan will probably be less than 16%, making it a better option than using credit cards to fund green improvements.
See Related: Upgrade Loan Review: Is It Legit to Use?
Uses for Green Loans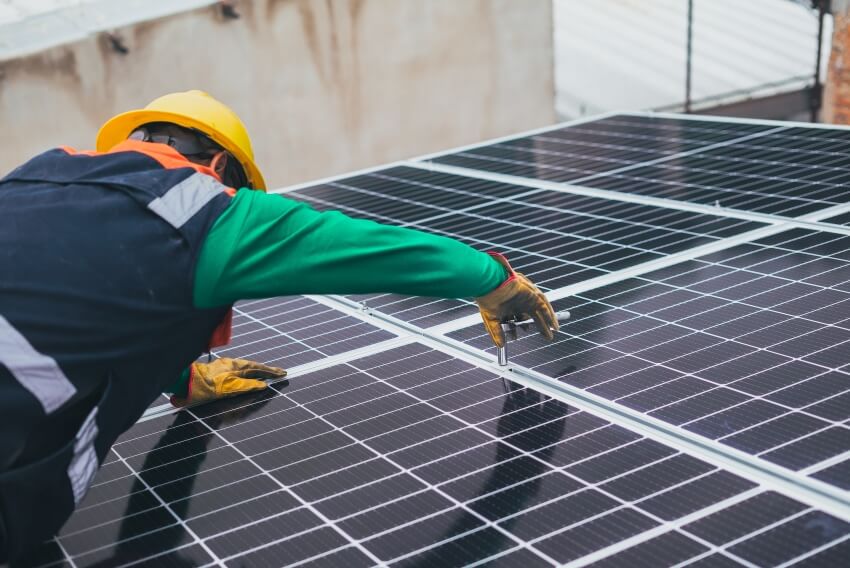 What can green personal loans be used for, and what kinds of improvements do you have to make to get them?
Common reasons for green loans include changes and upgrades like these:
Energy-efficient replacement windows and doors
Installing solar panels and their battery back-ups
Tankless water heaters
New appliances with better water or energy efficiency
Insulation inside walls, floors, and attics
Smart thermostats
Newer and more energy-efficient HVAC systems
Low-flow showers and toilet tanks
Landscaping that creates a windbreak or affects heating and cooling
Remodels using sustainable materials
All types of weatherization
Anything that makes your home more energy or water efficient is a good reason for a green loan.
See Related: Are Personal Loans Bad? Here's What You Should Know
Are Green Personal Loans Worth Getting?
If you're looking for a loan to help with green home improvements, are green loans worth seeking out, or should you get a regular personal or home improvement loan?
You can get any loan to help with these things, but genuine green loans like Fannie Mae's offer benefits you won't get with other personal or home improvement loans.
The loans also have stricter qualifications and limitations. They usually take longer because of the process lenders use to grant them.
In some cases, a small personal loan or home improvement loan might be a better option than a green loan. If the amount you need is small enough that you could afford it after saving for it, you might want to wait to make improvements without a loan.
You should also consider the savings you'll get after the improvement and whether it's financially worth the cost. Green loans have pros and cons like other types of loans.
Green Loan Pros
Improvements can lower energy or water bills
Lenders for green loans may offer better interest rates than other loans
Loan amounts can often be higher than traditional personal loans
Usually offers better terms than standard home equity loans
Improvements make a positive impact on the environment
Green Loan Cons
Restrictions on types of improvements they'll cover
Sometimes lenders have strict requirements on the home or its value
Inspections and assessments are required to determine if the upgrades are worth it
Larger loan amounts come with bigger payments and more interest
It can take longer to get approval than other loans
See Related: Tesla Auto Loan Overview: How to Get the Best Terms From Tesla
Should You Apply for a Green Loan?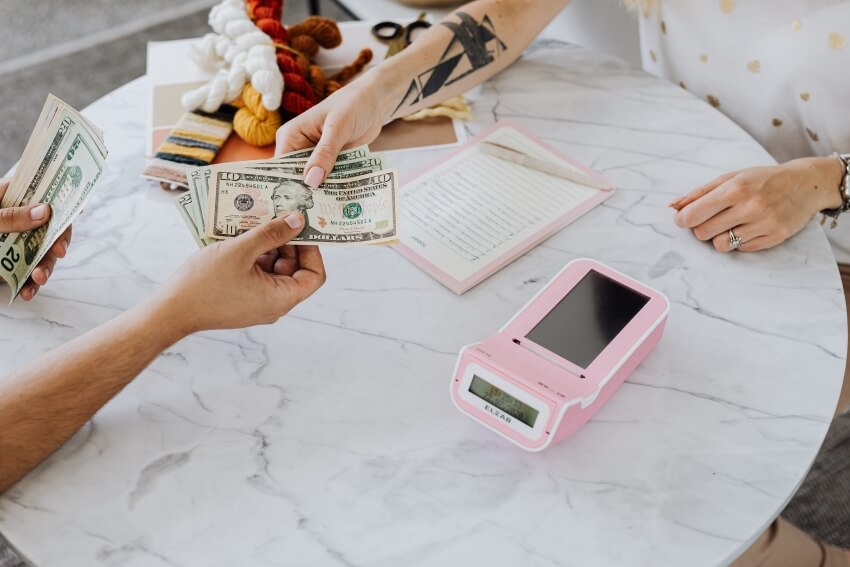 You should consider several other factors before you decide to apply for a green personal loan. Sometimes the improvements you plan to make with a green loan might not be a good investment.
In some cases, the best banks for green loans will recognize this while doing energy assessments on your home and opt not to grant the loan.
You can save time and hassle by thinking about these things yourself before applying for a loan.
How Much Will You Save?
Will your monthly savings on energy or water bills offset the loan cost? Solar panels, for instance, can reduce a monthly energy bill by an average of $100. The cost of electricity in your area and other factors will affect your savings.
How many months at a $100 savings will it take to offset the cost of the panels plus the interest on the green personal loan used to pay for them?
In most cases, it takes ten to 12 years to break even on solar panel installation. Other improvements can take much less time, but the financial benefit won't be instant.
Look at your previous bills to determine your energy usage.
Calculate how much less you'll use after you make the improvements to see how much you'll save each month. Then calculate how many months of that savings it takes to break even on the amount you spent.
Monthly Utility Savings vs. Home Value
If you don't plan to live in that house for that long, you won't see a cost-benefit based on monthly bills vs. solar panel installation.
However, solar panels can raise the value of a home by about $15,000 on average, so you could recoup some of the investment in a higher selling price when you move.
The financial benefit of most green home improvements takes several years to see. Minor improvements you could afford outright without incurring loan interest will offer better economic benefits if you fund them yourself.
If you can't wait for a few years to see savings from the improvements, you might not find them worth getting a green loan.
Is Your Home Worth Improving?
The value of your home plays a part, too. Some lenders for green loans won't loan you money if your home isn't valuable enough or if green improvements won't increase its value very much.
Sometimes old homes or homes that need significant improvements in other areas aren't good candidates for green improvement, so lenders won't grant you a green loan to upgrade them.
You should determine if the improvements you want to make are sensible for your home. In some cases, moving to a more energy-efficient home or one worth expensive improvements is a better financial decision than putting money into your existing home.
Can You Afford the Improvements?
Minor improvements might be affordable without a green loan, especially if you tackle one improvement or category at a time. The upgrades will cost the same amount of money, but you'll save on interest if you pay for them outright.
Look at your budget and the value of the improvements you want to make. If you can afford to make the improvements without borrowing money, you should probably save instead of borrowing and pay for things as you can afford them.
See Related: Sustainable Finance: Different Types of Green Financing
Qualifying for a Green Personal Loan
If you're ready to make energy-efficient improvements to your home and a green loan is the best way to do it, how do you qualify for one?
In most cases, you'll get green loans in the same way you qualify for any personal loans. Genuine green loans like those through Fannie Mae will have added steps, like a home energy assessment and verification that the green improvements are worth it.
Other qualifications are generally the same. Before you apply for a green personal loan, you should have:
A good credit score, usually at least 680 but the higher, the better
A reasonable estimate of the cost of the improvements you want to make
An idea of the monthly loan payment you can afford
Documents showing your income and personal identification information for the lender
A list of lenders for green loans to compare rates
Before you apply, you can take steps to give yourself the best chance of getting a loan.
Be Familiar with Your Credit
Do you know your FICO score? Are you familiar with the types of entries on your credit reports? You should know your credit history and score before applying for a loan. Keeping track of these reports also helps you stop identity fraud early when you notice unusual activity.
You're entitled to one free copy of your credit reports from all three agencies once every 12 months. If a lender recently turned you down for a loan or credit card, you can also request a copy of the reports at no cost.
Credit scores break down into five categories:
Poor credit: 300 to 579
Fair credit: 580 to 669
Good credit: 679 to 739
Very good credit: 740 to 799
Exceptional credit: 800 to 850
Whether a lender grants you a loan depends on more factors than your credit score, like your income and ability to repay, but your FICO score plays a big part in their decision-making.
Green Loans with Bad Credit
Most lenders won't grant unsecured loans like green loans to people with poor or fair credit. Sometimes lenders turn down loans for people with a score in the good-credit range, too.
Fortunately, some lenders for green loans often lend to people with less-than-perfect credit. The interest rates for these loans are higher than those for people with good credit, but if you can afford the payments, the loan can also increase your credit score as you pay it back on time each month.
If you have bankruptcies or charge-offs on your report, your score will be lower, and those will affect your ability to get a loan. You can address any errors on your reports and pay off any outstanding collections to help your score.
Knowing your score and the state of your credit history can help you determine whether applying for a green personal loan is worth it.
Look at Your Budget Realistically
Take the time to crunch numbers before you apply for a green loan. How much can you really afford to pay each month? Do you have monthly income leftover after adding the loan payment?
Do you have an emergency fund to cover things that could crop up? Can you afford the loan without being in a bind if an appliance stops working or you have unexpected and expensive car repairs?
Estimate the Cost and Savings as Accurately as You Can
The best banks for green loans have numbers at their disposal to help them calculate whether improvements are a good idea or not.
If you go in armed with good numbers about the cost of the project and the cost savings over time, you'll look responsible and prepared and be more likely to get a green loan.
How to Choose the Right Lender for a Green Personal Loan
You should shop around for lenders to get the best rates you can instead of going with the first one you see. Interest rates and terms vary from lender to lender, so some might offer more benefits than others, depending on the size and duration of the loan you want.
The best financing options for green loans might be your local bank or credit union. The lender is already familiar with your financial history. Having an account with the lender, as long as it's a good one, can make it easier to get a loan.
If you're looking for an online lender, be aware that online loan scams exist. While you're checking for the best interest rates, make sure any online lenders you're considering are legitimate.
Look at things like:
Reviews and complaints posted online
How long they've been in business
Reports at the Better Business Bureau
Their registration with the FTC in your state
Their address and phone number
How you found them (if they contacted you out of the blue, that's often a bad sign)
You should avoid giving financial information to companies that don't seem to have a lending history or contact information like an actual address and phone number where you can reach them.
Any lender who contacts you offering a loan without knowing your credit score or history is probably not a safe lender.
While bad credit lenders exist, they know your score when they loan you money and are willing to take the risk. Lenders who offer loans without knowing anything about you are most likely scams.
The Best Green Personal Loans Lenders
This list of lenders can help you find the best financing options for green personal loans so you can compare and contrast to get the best deal.
Bear in mind that each lender offers a range of interest rates on green personal loans. Your rate could be 5.99% or 25% or more. You won't know the interest rate the lender will offer you until you apply for a green loan.
Typically, only those with the best credit scores and histories qualify for the lowest rates, so take that into account when estimating whether you can afford a monthly loan payment.
1. Lightstream

Lightstream personal loans can be for anything, including green home improvement upgrades.
This lender can be considered a green lender anytime because of their commitment to planting a tree for every loan they originate. According to their website, Lightstream has planted over one million trees.
You can apply for a green loan through the website by choosing home improvement loans or solar financing in their list of home improvement loan options. Lightstream loans exist for anything you need, from $5,000 to $100,000. You'll need at least a 660 FICO score.
Borrowers with excellent credit and lengthy credit histories can get interest rates as low as 2.99% on their loans.
Lightspeed will lower that or any rate by .5% APR for borrowers who use autopay to make their payments so that interest could be as low as 2.49% APR.
Pros
Can get a loan in less than one day
Lower rates for best borrowers than many other banks and lenders
.5% discount for using autopay
Repay for up to seven years
No need for energy assessments or inspections
Cons
You can't pre-qualify before getting a hard pull on your credit report
Must have an established credit history going back several years
High minimum loan amount
See Related: Best Credit Cards for Bad Credit to Rebuild Your Score
2. SoFi

You'll need at least a minimum good credit score of 680 to get a loan from SoFi, but it's a user-friendly lender with benefits for people looking for personal loans that range from $5,000 to $100,000.
The interest rates on SoFi green personal loans range from 5.74% to 21.28% APR. These rates are in the same range as similar lenders, though not as low as Lightstream's lowest rates.
You can check on their website to see what your interest rate will most likely be before they check your credit score, so it's a no-risk way to get an idea of the cost of the loan. The lender also sometimes offers bonuses, like a $1000 bonus when you take out a home or refinancing loan.
Pros
Unemployment protection is available to help pay your loan if you lose your job
.25% discount for using autopay
You can pre-qualify on the website
Frequently offers special discounts and bonuses
Cons
High minimum loan amount
Lacks in-person support
See Related: Best Credit Builder Loans
3. Upgrade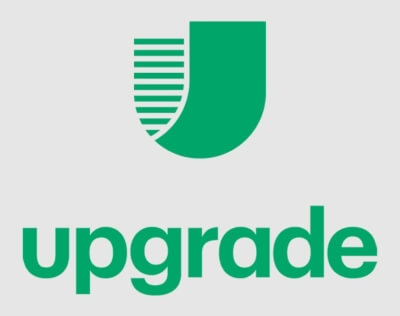 If your credit is only fair, you can still apply for a green loan and get one to make home improvements with Upgrade.
This lender offers loans from the low amount of $1,000 to $50,000 with few restrictions on the purpose or type of loan you want.
The minimum credit score you'll need to get a loan from Upgrade is 560. You'll also need at least two accounts on your credit report and a less than 75% debt utilization percentage.
If you open a checking account with Upgrade, you can get discounts on personal loans. The lender is also flexible with repayment terms and types of loans, like secured and joint loans.
Upgrade also lets you monitor your credit for free and offers tips on how to rebuild your credit score.
Pros
Lends to people with less-than-good credit
.5% discount for autopay
Flexible terms
Small minimum loan amount
Cons
Charges up to 8% origination fee
The upper limit of 35.47% interest is extremely high
See Related: Best Green Chip Stocks to Invest In Today
4. Upstart

People with rocky credit histories or no credit history won't get a loan through most lenders. Upstart offers loans to people who probably can't get one anywhere else. You don't need a specific minimum credit score to qualify for a green personal loan through this lender.
People who don't have credit established yet can also qualify because there's no minimum length of credit history or number of accounts.
Borrowers need a US bank account with a valid routing number and an income of at least $12,000 per year before taxes.
Other factors like expenses and the loan amount you want will play a part in Upstart's decision, but it's easier to get a loan here than through most other lenders. Upstart offers $1,000 to $50,000 with repayment terms of either 36 months (three years) or 60 months (five years).
Pros
Good for people with no credit or short credit histories
Get loan funds in a day
Flexible on the monthly payment date
Small loan minimum (though it's higher in some states)
Cons
Only two repayment terms available
Charges up to 8% origination fee
5. Discover Personal Loans

You'll need very good or exceptional credit to get a personal loan for green upgrades from Discover, but the rates are good if you qualify.
Don't apply for a green loan through Discover unless your credit score is at least 720 and your total household income is at least $40,000 per year.
Discover's interest rates range from 5.99 to 24.99%, with only the highest credit scores qualifying for the lowest rates. Payment terms can be between 36 and 84 months (seven years).
Discover offers credit cards, bank accounts, loans, and other financial properties, so you don't need to research its legitimacy.
However, if you're unsure whether you'll qualify, remember that when you apply, it will cause a hard pull on your credit report and drop your score temporarily by up to 19 points or more.
Pros
Discover is a well-established and trustworthy lender of green personal loans
No origination
Lots of loan management and repayment term options
Cons
Only those with the best credit scores will qualify
A late fee of $39, no matter the size of the payments
High income minimum
6. Goldman Sachs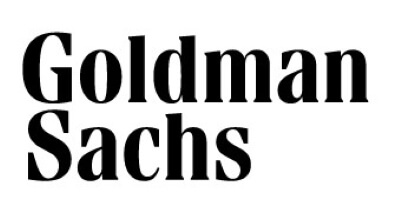 You'll need a minimum FICO score of 660 to get a personal loan you can use for green home improvements from Goldman Sachs. Steady work history and reliable income are also necessary for this lender.
Goldman Sachs offers interest rates from 6.99 to 19.99% and pre-qualifies borrowers on the website, subject to approval after income and identity documentation. This lender grants loans from $3,500 to $40,000 with up to six years to repay.
Pros
Goldman Sachs is in the top ten largest banks in the US
.25% discount on autopay
Several term options with no fees
Cons
Variable interest rates can be higher than some other lenders for green loans
Rocky credit histories disqualify applicants
See Related: Best Business Loans for Solar
7. Avant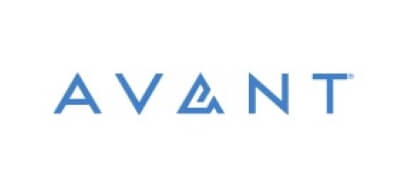 Avant may be one of your best financing options for green personal loans if your credit isn't good. You can apply with a minimum credit score of 550 and get a minimum loan amount of $2,000, so it's an option for rebuilding credit.
The APR ranges between 9.95% and 35.95%, with the highest rates for those with the lowest credit scores.
Pros
Can get money the next day
Changeable payment date
Pre-qualify without a hard credit pull
Cons
High interest rates
An administration fee of up to 4.75%
See Related: Best Green Hydrogen Stocks
8. One Main Financial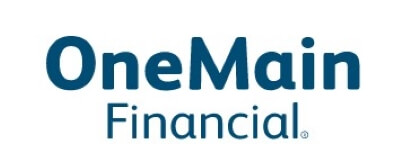 One Main Financial offers fixed APRs and a 100-year history of lending money. You can get a green personal loan for as little as $1,500 or as much as $20,000.
You might have the option of getting a secured loan using your car or another asset, but not your home.
This lender for green personal loans is a good choice for people with low credit scores who don't mind paying higher interest to establish a loan. Rates range from 18% to 35.99%.
Pros
An option for people with credit problems
You can get the money in a day
Flexible monthly payment date
Cons
High interest
Charge origination fee
No autopay discount
9. Axos Bank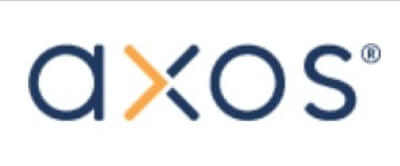 Axos Bank offers checking accounts, high-yield savings, and other financial instruments. A green personal loan from this bank can be for $5,000 to $50,000 with up to six years to repay.
You'll need at least a 720 FICO score for this loan and at least two years of credit history. Their fixed rate interest rates range from 6.49% to 29.99%, so people with excellent credit histories can get lower rates elsewhere.
Pros
Flexible repayment terms
Smaller origination fees than some others, at 0-2%
Cons
High upper limit interest for borrowers with good FICO scores
High minimum loan
10. Prosper

Prosper is a lender for green loans suitable for people with a FICO score of at least 640 who plan to borrow at least $2,000. You must not be using over half of your available credit, and you'll need at least three credit accounts.
Also, if you've applied for other credit and have more than five inquiries over the previous six months, you won't qualify.
Pros
Small loan minimum
Pre-qualify and see your interest without a hard credit pull
Cons
High interest from 7.95 to 35.99%
An origination fee of up to 5% of the loan amount
11. Lending Club

If your credit score is at least 600, you might be able to get a green personal loan from Lending Club.
You can borrow from $1,000 to $40,000 with rates from 7% to 35.89%. Adding a joint borrower can reduce the APR and make a loan through this lender more affordable.
A pre-qualification credit check won't affect your credit score. The better your score, the closer you'll get the 7% APR. Those with poor credit and small loan requirements could save money using a credit card with a lower APR than this lender's top rate, though.
Pros
Flexible monthly payment date
An informational website with a comprehensive FAQ
Offers tips and information to help borrowers
Cons
Money can take up to a week to arrive
Origination fees
No discount for autopay
Related Resources
Kyle Kroeger, esteemed Purdue University alum and accomplished finance professional, brings a decade of invaluable experience from diverse finance roles in both small and large firms. An astute investor himself, Kyle adeptly navigates the spheres of corporate and client-side finance, always guiding with a principal investor's sharp acumen.
Hailing from a lineage of industrious Midwestern entrepreneurs and creatives, his business instincts are deeply ingrained. This background fuels his entrepreneurial spirit and underpins his commitment to responsible investment. As the Founder and Owner of The Impact Investor, Kyle fervently advocates for increased awareness of ethically invested funds, empowering individuals to make judicious investment decisions.
Striving to marry financial prudence with positive societal impact, Kyle imparts practical strategies for saving and investing, underlined by a robust ethos of conscientious capitalism. His ambition transcends personal gain, aiming instead to spark transformative global change through the power of responsible investment.
When not immersed in the world of finance, he's continually captivated by the cultural richness of new cities, relishing the opportunity to learn from diverse societies. This passion for travel is eloquently documented on his site, ViaTravelers.com, where you can delve into his unique experiences via his author profile.