Whether you install a solar system or choose a trusted solar company, you want the best solar panels for your home. The need varies from home to home, making it challenging to figure out.
Also, many solar manufacturers and types in the market add to the complexity of the decision-making process. Fortunately, we have this article to help you choose the best home solar systems.
You should consider many factors when deciding which solar panels to buy for your home. The most obvious expert advice is should come from a reputable brand.
Choose a brand with the following attributes:
Industry-leading efficiency standards
History of exceptional technology performance
Extended warranty coverage
Outstanding customer reviews
In our research, we considered all the possible factors to assemble a detailed list of the best home solar panels. There are many solar companies, but their products vary in many ways.
The Best Solar Panels to Power Your Home
Finally, let us start our countdown of the best products from reputable solar panel manufacturers. Despite the high number in the market, we have filtered out the best residential solar panels for any home. Check them out!
1. Panasonic Solar Panels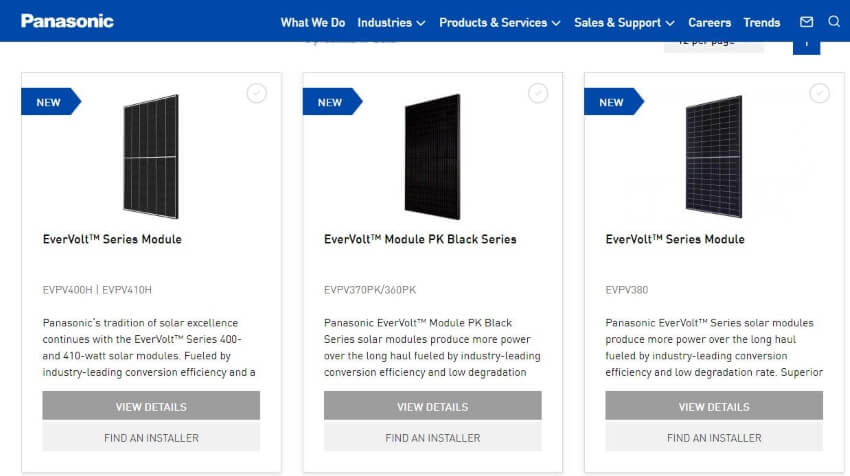 Maybe you know the company for its extensive range of electronics products. But let us inform you that it is also one of the best solar panel manufacturers on the planet.
Panasonic is a Japanese company established in 1918 as an electronics corporation. 1975 it diversified its research plan and joined the solar energy industry.
Panasonic started with amorphous solar cells. But it has since advanced to silicon heterojunction solar cell technology. Its first HIT photovoltaic modules debuted in 1997. And with technological advancement, Panasonic has come to the forefront.
Currently, the company produces affordable and efficient solar panels. Panasonic has five different listings on its websites.
The listed residential solar panels come with various features, such as pyramid cell structure technology, heterojunction technology, and a 25-year product and performance warranty.
From the company's statement, its solar panels can still give more than 90% of the initial performance even after 25 years.
Panasonic is a reliable solar panel manufacturer with over 40 decades in the solar energy industry. It has invested in technology to make efficient solar systems while ensuring affordability.
The company also offers individuals and companies solar panel maintenance and installation services. Check out Panasonic solar panels on their official website.
Pros:
Great for extreme temperatures
Top-tier electronics company
Competitively priced
Durable panels
One-stop shop for all solar system equipment
Cons:
See Related: Tesla Outage: Do Solar Panels Work in a Blackout?
2. LG Solar Panels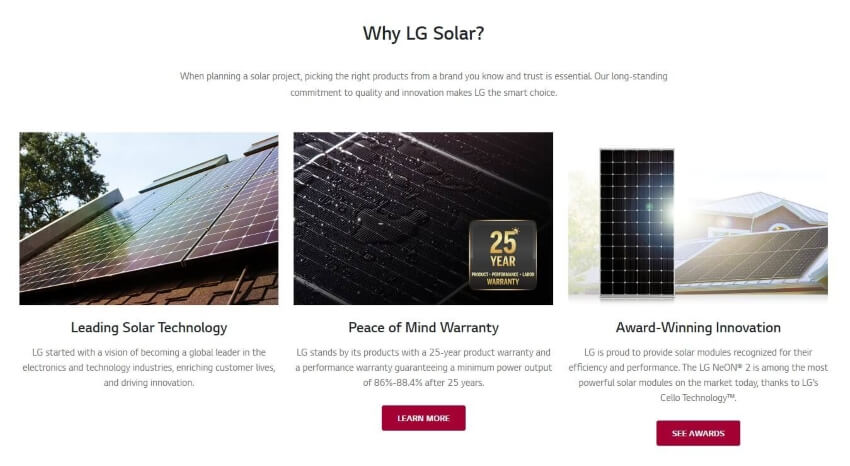 LG is a popular electronic brand known worldwide. Its electronic products have positive reputations for reliability and durability, which also applies to its solar systems.
LG is a South Korean multinational manufacturer that also makes premium solar panels. You may be familiar with LG's electronics and household products, but not solar panels. So, let us briefly highlight features and reasons you should consider LG solar panels on the market.
LG manufactures different types of solar panels with varying specifications. You can choose the best home solar panel according to your needs.
While the company doesn't boast high efficiency, its solar products are of the best quality and affordable. LG is recommended if you need a solar system for the best solar power, even after 25 years of use.
LG has solar panels with the lowest degradation. It is one of the solar panel brands that guarantee 25 years of excellent performance. Additionally, it offers a 12-year warranty on defects and labor.
LG solar panels have the best aesthetics. If you want a home solar system that produces solar energy and adds curb appeal, you know where to find it. They are the most affordable, durable, and dependable solar panels available.
Check the LG Solar Panel catalog for more information on various products.
Pros:
Durable quality
Top-tier electronics company
Highly efficient
Affordable
Work in multiple configurations
Cons:
Efficiency should have been better
3. SunPower Solar Panels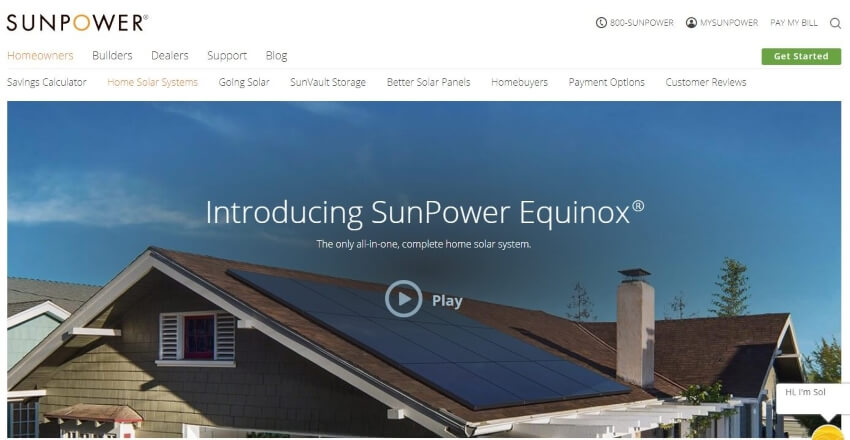 SunPower solar panels are ranked the best for efficiency. The company aims at making solar energy accessible to everyone. It specializes in designing all-in-one residential solar panels.
SunPower has been in the solar energy industry for over 35 years. This US-based company was established in 1985 and is headquartered in Silicon Valley. Over the years, SunPower has developed a broad portfolio as a leading residential and solar storage solution.
SunPower boats of over 1,000 honors for solar innovation. It is, by far, the region's leading company in sustainability and responsibility. Its products guarantee more energy, higher savings, and durability for peace of mind.
The SunPower Equinox solar system is the leading technology backed up with a 25-year warranty. This system generates more solar power in a small space and has a minimalistic design.
You don't need unnecessary hardware or utility boxes on the exterior walls. Besides, you can also add a battery storage unit for a 24/7 power supply to light up your home.
SunPower solar panels are very efficient. But that is not all! They are ruggedly designed and built to withstand harsh conditions and maintain performance for the longest time possible.
Buying a complete solar system from SunPower gives you the best solar energy experience. You can intelligently monitor the performance and complement your home's architectural design.
Check out the product price on the official website or on Amazon!
Pros:
Comes as a complete set of solar power system
High solar panel efficiency
Require limited roof space
Industry-leading warranty coverage
Cradle to Cradle certified sustainable
Cons:
See Related: Best Solar Asset Management Sofware
4. Mission Solar Energy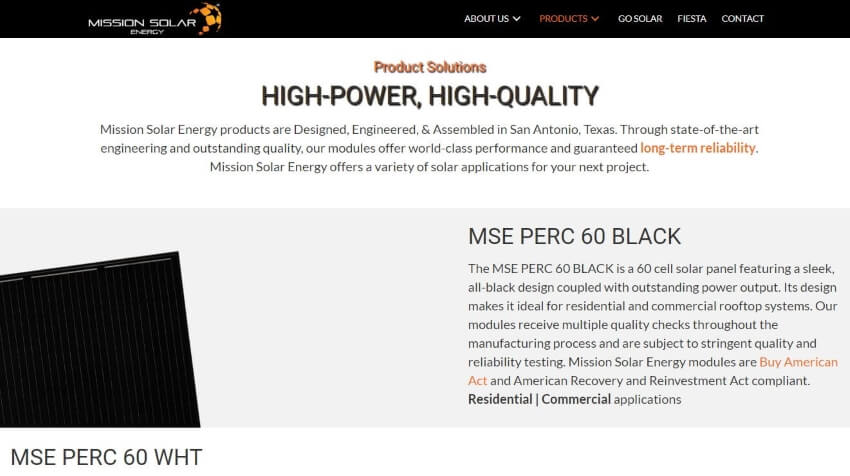 Mission Solar Energy is another US-based Photovoltaic (PV) solar module company on our list of the best solar panels for the home. It is headquartered in San Antonio, designing, engineering, and assembling different solar systems for rooftop or ground applications.
You can buy residential solar panels from Mission Solar Energy for home use or commercial and utility applications. If you need an efficient solar panel, buy it from this company. Its products offer world-class performance and guaranteed long-term reliability.
Mission Solar Energy is one of the solar panel brands you can rely on for durability. The PV modules have a 25-year warranty and third-party insurance to protect your investment.
Mission Solar Energy has a broad catalog of solar products. For the most efficient solar panel, choose its products. You will get various modules with the best-in-class performance for every solar system.
Check the official product page for details.
Pros:
Competitively priced
Durable solar panels
25 years warranty
Cons:
Makes only solar panels
Slightly less efficient solar panels compared to competitors
5. Canadian Solar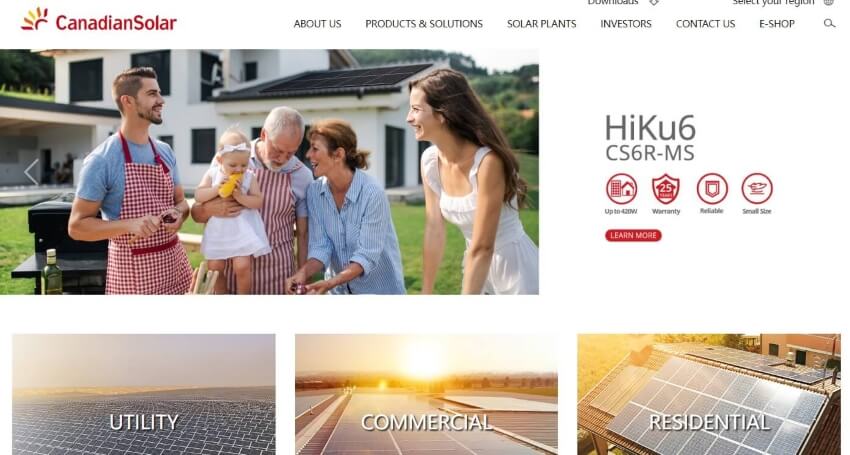 Canadian Solar is also another top solar panel brand you can consider. The solar energy industry may be congested, but this Ontario-based company has earned its spot. It was established in 2001 but has shown commitment to sustainability.
Canadian Solar manufactures quality solar panels and parks that meet international market standards. Its products have been installed worldwide, totaling 405 gigawatts. That makes it one of the largest solar panel companies globally.
Canadian Solar has the most appropriate residential solar panels. However, they may not be the best choice for you if you have limited roof space.
Their efficiencies are slightly below the market average. Despite this, Canadian Solar sells the best solar panels at the most competitive price.
Also, Canadian Solar offers only a 10-year standard warranty. That is again below the market standard but not a dealbreaker. The products will serve you for many more decades. You can be confident in the products because they are from a reliable solar panels brand.
Pros:
Affordable
High-performing panels
Many solar panel options are available to choose from
Cons:
Short warranty
Relatively low efficiency
6. Q Cells Solar Panels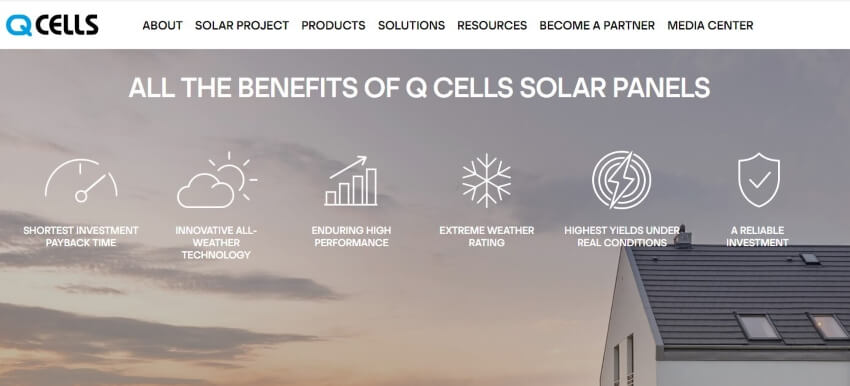 Q Cells is a solar manufacturer with a worldwide operation. It is not a new player in solar power harnessing, but its establishment in the United States is recent. Despite that, Q Cells offers solutions for everyone.
The solar panels from Q Cells are ideal for residential, commercial, industrial, and utility applications. The products generate electricity that leads to cost savings in any application. The Q Cells solar system is versatile and fits any use it is put to.
Q Cells solar modules are award-winning. They are engineered in Germany and guarantee high performance, reliability, and durability.
Q Cells uses an in-house Passivated Emitter Rear Cell (PERC) technology.
It involves reflective layer installation to trap previously unused or reflected sunlight into the cell. That enhances the efficiency of the modules since more solar power is now converted into electricity.
Apart from solar panels, Q Cells offer energy storage solutions to homeowners. This scalable storage system has a varying capacity of 4.5-18.9 kWh.
It is sized according to your needs. Moreover, it comes in a modular design for easy installation. You don't need any expertise to accomplish the task.
Check more information and product details on the official website.
Pros:
Shortest investment payback time
Innovative all-weather technology
Enduring high performance
Extreme weather rating
Highest yields under ideal conditions
A reliable investment
Cons:
7. Renogy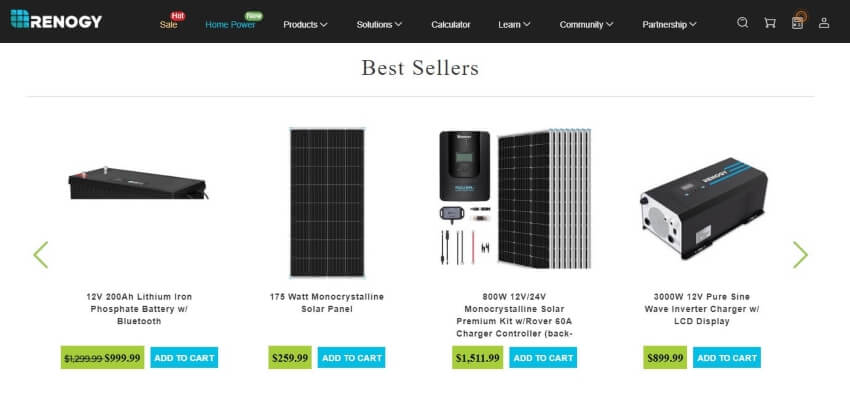 Renogy was established in 2010 as a seemingly new player but has gained popularity ever since. It is located in Ontario, Canada, but can ship products to different countries.
Renogy is one of the leading solar panel brands serving homeowners with all their needs. It is an all-in-one manufacturer of solar panels, batteries, inverters, and other solar system equipment.
Renogy boasts a monocrystalline solar panel with high efficiency. It is the most efficient solar panel for residential and commercial use.
If you have limited roof space, choose these solar panels. Besides, you can connect many residential solar panels to meet your needs.
Renogy has different products for all applications. Check out the product catalog on the website or buy monocrystalline solar panels on Amazon.
Pros:
Long service life
Built to withstand harsh conditions
Faster mounting
All-in-one store for solar products
Suitable for a wide range of applications
Cons:
See Related: Solar Leasing vs PPA: What's Better?
8. Hyundai Solar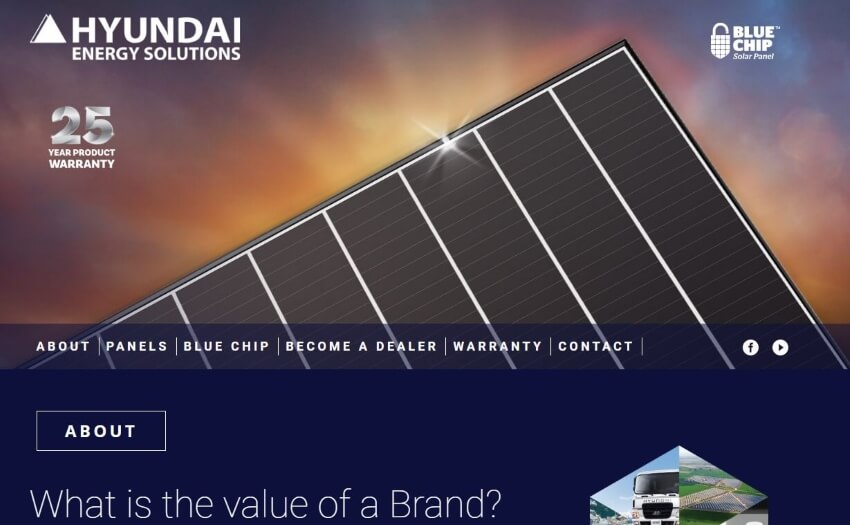 Hyundai is a famous company in the automotive industry and renewable energy sectors. Hyundai Solar was established in 2005 by Hyundai Heavy Industries. The production center is in Eumseong, South Korea.
Though based in South Korea, Hyundai solar panels and related products are found in almost every country. It is the largest solar cell and panel manufacturer in South Korea and one of the most recognized worldwide. The annual production is about 600 MW.
Hyundai solar panels are a cost-effective option for homeowners who want to go solar. The products are easy to install and are of high quality. Solar panels have a wide range of applications, ranging from residential homes to utility scale solar farms.
Hyundai solar panels are designed through the passivated emitter, rear locally-diffused cells that are very efficient. They significantly improve the energy conversion property of silicon cells by about 24% under the standard global spectrum.
This can increase to about 46% under standard monochromatic light.
This technology offers better performance in low irradiation situations and enhances solar power production in a limited space.
The solar panels are also designed to withstand harsh weather conditions. The steel reinforcement makes them strong enough to withstand storms. The products are also corrosion-resistant.
If you are looking for the best solar panel systems with solid bankability, Hyundai Solar is a potential choice. They have a 12-year warranty on materials and workmanship.
Contact the company for more product details.
Pros:
High mechanical strength
Reliable 12-year warranty
Corrosion-resistant solar panels
Durable and highly efficient
Cons:
9. Silfab Solarv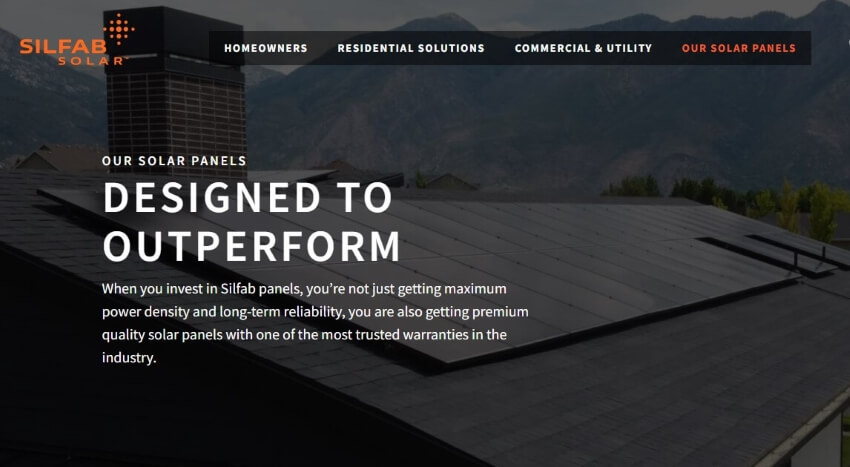 Silfab Solar is North America's leading solar panel brand. It designs and manufactures ultra-high-efficiency, premium-quality solar panels. It has over 40 years of industry experience with facilities in Bellingham and Burlington, Washington and Toronto, Canada.
These are all ISO-certified and use state-of-the-art technology to deliver North American-made products.
The Silfab Solar modules are engineered specifically for North America. They deliver maximum performance under different conditions.
The company incorporates the latest technology at every manufacturing stage to provide reliable, efficient, high-quality solar panels to the North American market.
Silfab Solar brings the most efficient solar panels to the market at competitive prices. Whether you are looking for the best solar panels for a residential or commercial property, you can get them from Silfab. There is no doubt that it is one of the best solar panel manufacturers on this list.
View the solar panels catalog on the official Silfab Solar page.
Pros:
Best-in-class warranty coverage
Long-lasting panels
Custom-designed for the North American environment
Cons:
Less availability
Relatively low efficiency
See Related: Can You Claim Solar Tax Credit Twice?
10. REC Solar Panels
REC Solar panels have a wide application. You can use them on your residential, commercial, or firm projects. REC was founded in Norway in 1996 and has achieved many milestones in the renewable energy sector.
It has sustainably produced clean energy products over time, making it one of the global solar panel manufacturers.
REC Solar panels have the most comprehensive warranty of all other home solar systems on this list. The products come with a 25-year REC ProTrust warranty package. These are available from your local REC Certified Solar Professional solar power installer.
If you are looking for the best solar panels for your home, go no further. REC solar panels are aesthetically appealing and deliver top performance in all conditions. The manufacturer even states you will still get optimal output in shady conditions.
To homeowners, the REC Alpha series is an ideal solar panel product. But remember that the company still has various solar panels for businesses and power plants.
Check out the best solar panels for home on the products page of the company's website.
Pros:
Highly efficient
Durable panels
Rigorous testing standards
Work well in high temperatures
Cons:
11. Jinko Solar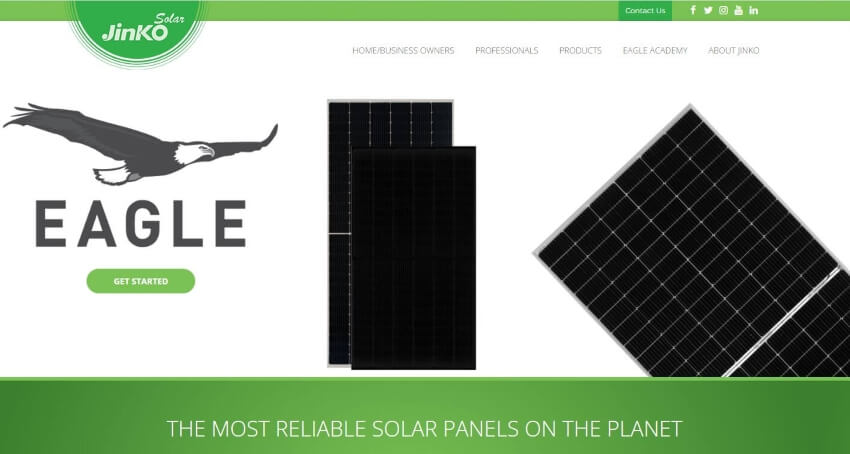 Jinko Solar is a global solar panel company with manufacturing facilities in different countries. The US production site is in Jacksonville and is the most automated module assembly of all others. Since the company manufactures in the US, the products are tariff-free.
Jinko Solar has different products for its customers, giving people high flexibility when designing home solar systems. But the products maintain high efficiency of about 18.67-21.33%, depending on the series.
The solar panels are also designed to deliver better performance under high-temperature conditions. With a low-temperature coefficient of about -0.39-0.35, you don't have to worry about performance deterioration during the summer heat.
Lastly, Jinko Solar offers a 25-year warranty against any defects in its products. This is an assurance of durability.
Check out the best solar panels for your home on Jinko's product page.
Pros:
Comprehensive warranty
Long-lasting products
High efficiency
Low-temperature coefficient
All-in-one store for solar products
Cons:
12. AXITEC Energy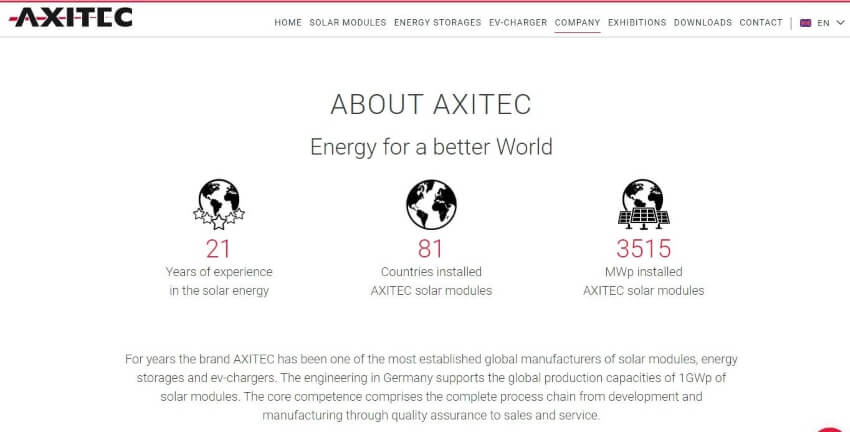 AXITEC Energy aims to provide renewable energy for a better world. It has been a player in the energy sector for over 20 years, producing solar modules. AXITEC Energy is one of the most established solar panel manufacturers globally.
AXITEC Energy solar panels boast high efficiency of 15.37% and 20.45%, among the best on the market. The variation is because of the broad catalog of products this solar company offers.
The company's home solar panels also have a small temperature coefficient of -0.44 to -0.26. As you can judge, the products will slightly drop in performance when the temperatures are high, which is the case during winter.
Like many other solar companies on this list, AXITEC Energy provides a 25-year warranty on all its solar products. This covers any defects on the solar panels. It may not be as comprehensive as expected, but it indicates the product's reliability.
Choose the best solar modules for your home solar system from AXUTEC's product page.
Pros:
Extensive solar panels
Low-temperature coefficient
Affordable
Cons:
Not as efficient as top competitors
Benefits of Solar Power for Your Home
Solar power or electricity from solar panels benefits property owners and the environment. It is clean energy that helps conserve the environment.
Installing solar in your home is the best way to reduce carbon emissions. Solar systems for homes have many benefits, some of which include the following:
Renewable energy source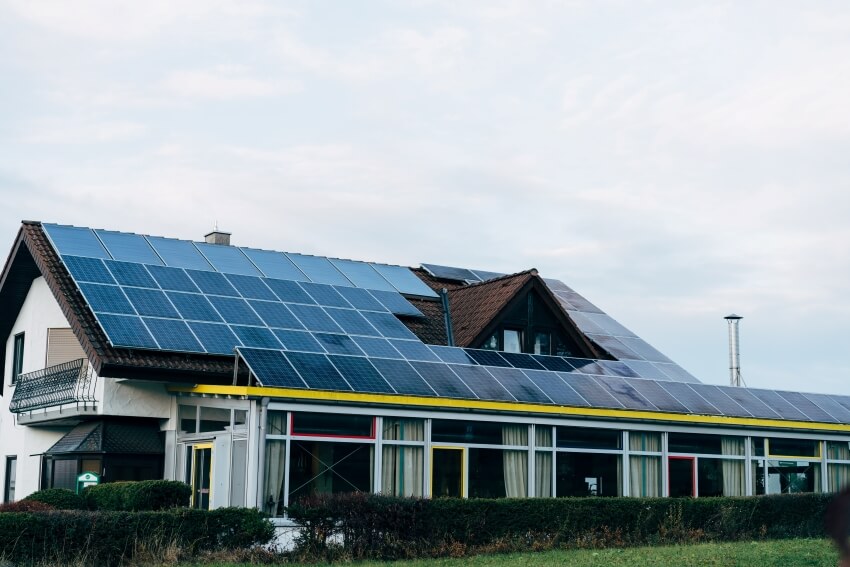 The most significant benefit of solar panels is that it produces clean energy. The electricity from solar panels is clean and can be harnessed anywhere on the planet that receives enough sunlight. Unlike fossil fuels, solar energy can never be depleted. You can get it as long as the sun shines.
See Related: Best Portable Solar Panels for Home
Reduced energy bills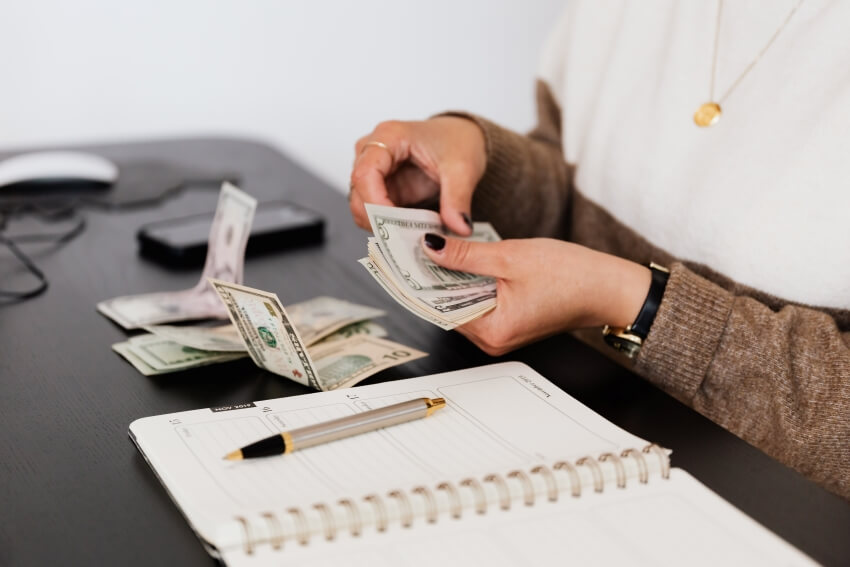 Solar power is way cheaper than regular utility power. Despite the high upfront costs, you will enjoy the benefits when you start saving money and even gaining profit.
Once you install solar panels on your property, you can forget about paying some or all electricity bills. Besides, you can get tax incentives that lower the overall installation costs.
See Related: How to Store Solar Energy for Later Use
Low maintenance cost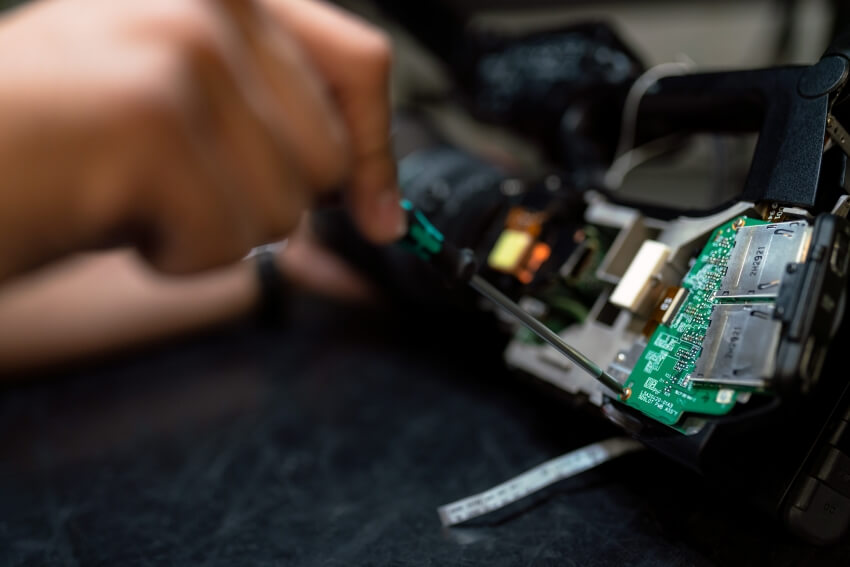 With solar panels, you have nothing to worry about maintenance. It requires little to no maintenance. And even without technical skills, you can do most things yourself. In some cases, you can have the solar panel company handle it.
Increased home value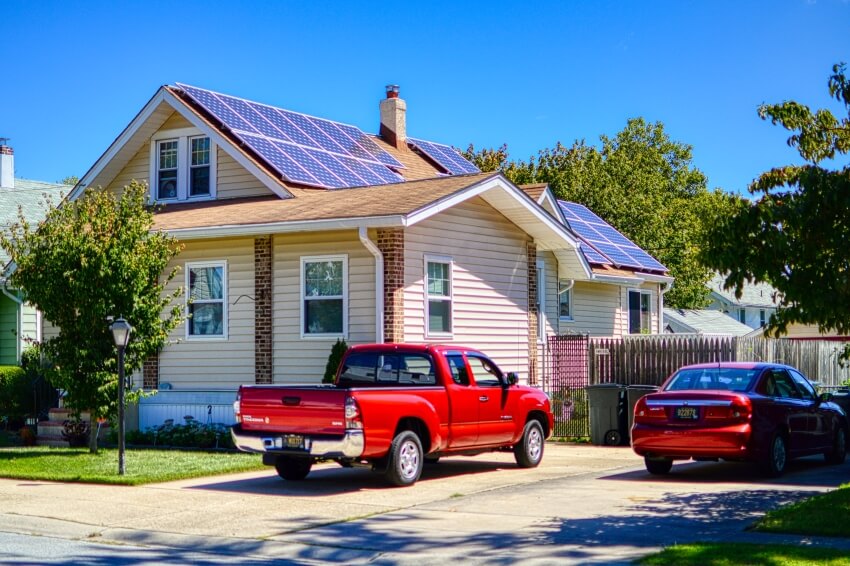 Properties with solar panels installed sell faster and fetch higher market prices. If you ever need to sell your home later, your home solar system will definitely improve its value. The cost of your home solar system will be added to the market value of your property, and realtors know it.
Easy to install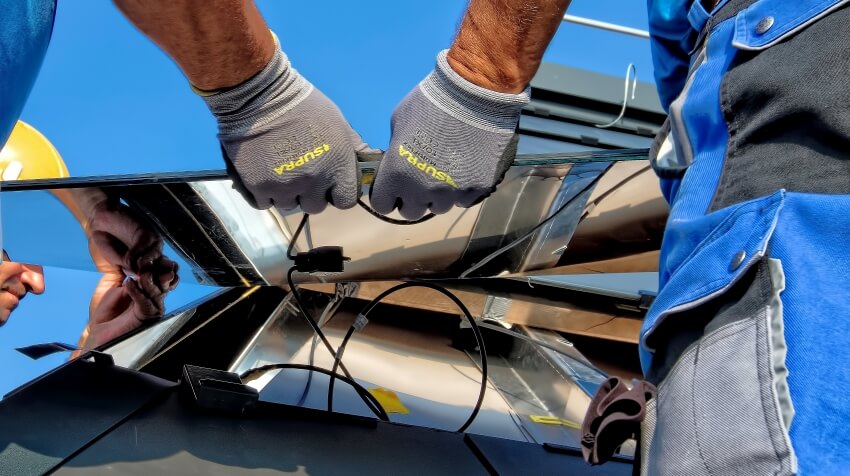 Solar panels for homes are easy to install. You can choose a DIY approach or hire any solar company to handle it. Whichever the case, it will take just a few moments.
Opportunity to earn money.
You can also get money from the tax credits and incentives for installing home solar panels. If you have a grid-tied system, you can earn from the excess electricity you export to the grid.
How We Came Up with the Best Solar Residential Solar Panels
In ranking solar panels for homes, we considered three primary factors. These include efficiency, warranty, and temperature coefficient. These may seem like jargon. So, let us break them down for easy understanding.
Efficiency
The efficiency of solar panels is a measure of how well it converts solar energy into electricity. Our list consists of the most efficient solar systems in the market. They all guarantee the best performance.
What determines the efficiency of the solar system? Many factors come into play, but solar technology or types of solar panels is the most significant. Solar panels can be a monocrystalline, polycrystalline, or thin film. What's the difference?
Monocrystalline solar panels – have the most efficient solar panels for any application but are the most expensive. Monocrystalline solar panels have a sleek look and a darker uniform appearance.
Polycrystalline solar panels – have a better tradeoff between efficiency and cost. Polycrystalline solar panels possess a fragmented appearance and are bluish.
Thin film Solar panels – The least expensive and least efficient. As a result, they are less common.
With the budget, you can choose the most efficient solar panels for your home. They will give you the best performance even if the sunlight intensity is low.
Temperature Coefficient
The temperature coefficient of home solar panels measures how their performance is affected by fluctuating temperatures.
Some solar panel brands are more immune to temperature changes than others. The lower the temperature coefficient, the better the solar panel efficiency.
Our list of best solar panels has the most efficient solar panels with the lowest temperature confidence. That is a guarantee of high performance if used in any solar system.
Warranty
Solar cells have a long lifespan. Most solar panel brands give a 25-year product warranty, the key factor we have used when ranking them. You should use your solar system for that long without significant performance deterioration.
Related Resources