Let's face it – lithium has become a highly-demanding metal in the industry because of its widespread use. Though lithium is not that precious, companies across the globe have been quick to mine this metal as it has become an essential component in multiple fast-growing markets.
Among its several uses, lithium is a critical element in producing lithium-ion batteries, including electric vehicles (EVs) batteries and rechargeable batteries.
This metal is also used in the creation of glass and ceramics. Keeping the widespread use of lithium in mind, the demand for this metal is expected to grow in the future.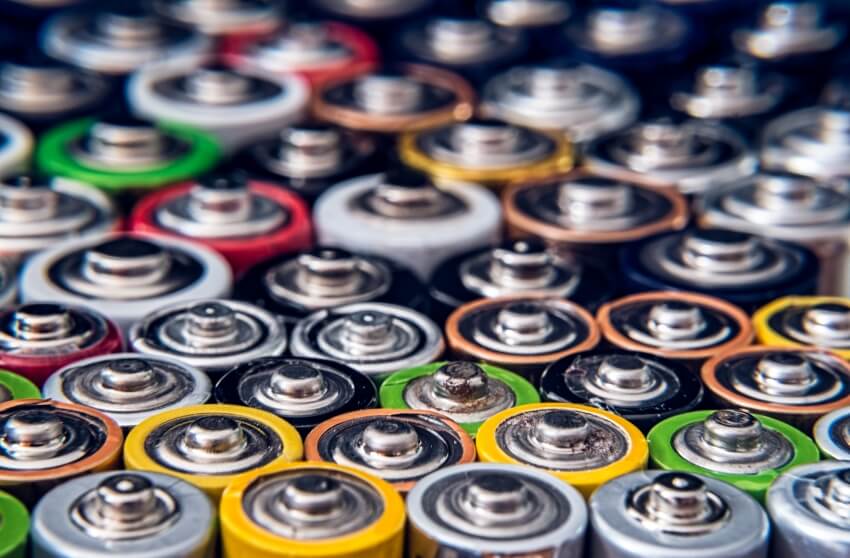 With the evolving lithium market, investing in lithium stocks could be an excellent deal for investors or companies to make their portfolios appealing. But, before you directly invest in lithium stocks, let's first have a brief overview of some of the basics.
What are Lithium Stocks?
Lithium stocks are basically the shares​ of brands that engage in the mining or processing of lithium.
Unlike other metals, for example, gold or silver, investors are not able to trade in lithium as a commodity. Instead, traders can get exposure by investing in publicly traded lithium firms.
Being an investor, you can invest in lithium mining shares, stocks of companies involved in lithium mining, and lithium battery stocks, presenting companies that make lithium-ion batteries.
List of 13 Best Lithium Stocks to Invest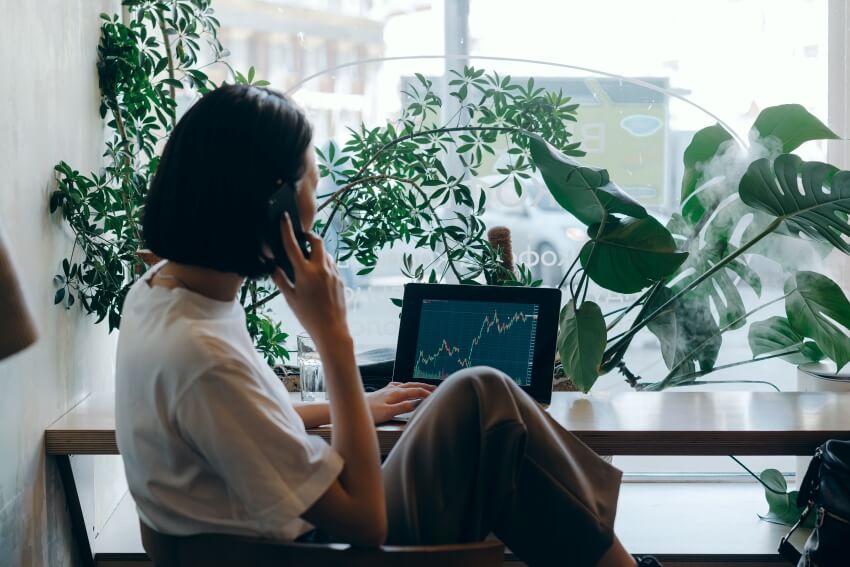 Now that you know what lithium stocks exactly are, here we have mentioned some of the best lithium shares in the market that you may consider investing in. Below you will find a brief description of the market's 13 best lithium stocks. Let's take a quick look for details.
1. Albemarle Corporation (ALB)
Albemarle Corporation, or ALB, is a renowned chemical manufacturing firm based in Charlotte, North Carolina. It operates three divisions: Bromine, Catalysts, and Lithium.
If you're searching for the best Lithium stocks, ALB can be a good choice. After all, they are the world's largest lithium producer having mines in Australia and Chile.
Since the production and demand of EVs are skyrocketing worldwide, there is a good possibility that their lithium stocks will go up.
2. Lithium Americas Corp (LAC)
Lithium Americas Corporation is a resource business that focuses on lithium carbonate assets. This Canada-based lithium miner has lithium mining projects in Thacker Pass, Nevada, and Jujuy, Argentina.
The initial capital cost of their Thacker Pass Lithium Claystone project in Nevada is USD 581 million. The company claims that its project will produce 60,000 tonnes of lithium per year.
In November 2021, Lithium Americas Corporation got hold of Millennial Lithium Corp for $400 million. This acquisition will support their growth in the field of lithium mining. If you analyze their potential and plans for the upcoming years, you may find LAC promising. If you are planning to invest in lithium stocks, keep an eye on this company.
See Related: 18 Best Green Hydrogen Stocks to Invest in Today
3. Livent Corp (LTHM)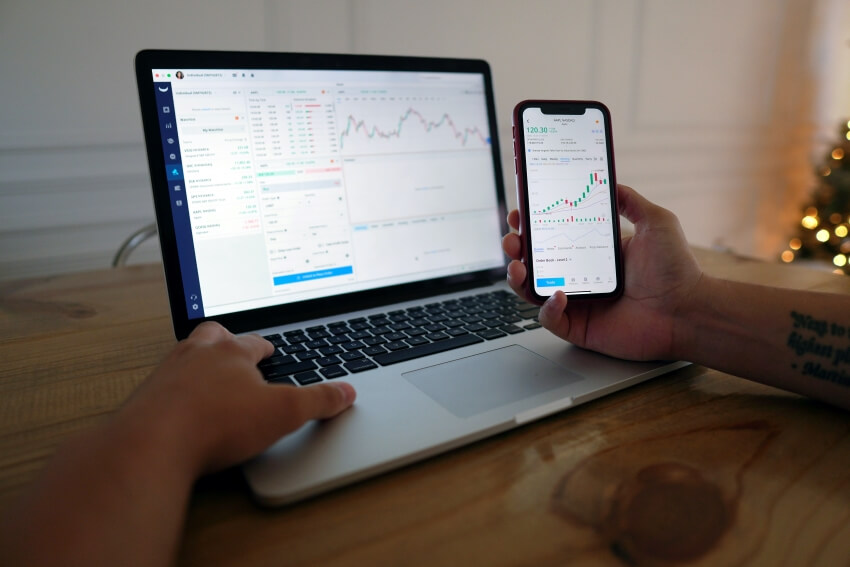 Livent Corporation is a renowned lithium company operating in Philadelphia, United States. The Company produces lithium to use in batteries and various industrial applications. They also supply lithium to Tesla. The company does lithium mining in Canada and Argentina.
Livent makes 50% of its revenue from EV batteries and energy storage. Individuals may track lithium stocks' performance on their official website.
4. Piedmont Lithium Limited (PLL)
Piedmont Lithium Limited is one of the promising lithium producers in the USA. It is based in North Carolina and generates hard rock lithium assets in Quebec, Canada, Cape Coast, Ghana, and Gaston County, North Carolina.
Piedmont Lithium has been serving a wide range of markets. They produce metal for lithium-ion batteries and day-to-day essential minerals.
In 2022, the company signed a supply agreement with Tesla. Since it is one of the most speculative stocks, shareholders can get good returns in long-term investments.
You may check out their lithium stocks' performance of PLL on Google Finance. Piedmont Lithium focuses on producing sustainable technology, which is the future.
5. Standard Lithium Ltd (SLI)
Standard Lithium Ltd is a Canadian technology and lithium development company. They are engaged in the extraction process of recovering lithium material from brine.
SLI employs Direct Lithium extraction (DLE) and purification techniques. This method is not only time-effective but also environmentally friendly.
The company has set up its project in Southern Arkansas, where they do lithium extraction on 150,000 acres.
Standard Lithium (SLI) has a market capitalization of two billion CAD. In 2021, they got a return of 330%.
6. Tianqi Lithium Corp (SHE: 002466)
Tianqi Lithium Corp is a China-based mining company operating from Sichuan. It manages around 46% of global lithium production. In 2020, the company produced around 70,000 mt of Lithium Carbonate. By 2023, they are expected to reach 180,000 mt.
Tianqi Lithium has a market capitalization of 158 billion (CNY). In 2021, they secured a return of 154%. Since the price of lithium has been rising rapidly, the company can see massive profitability in upcoming years.
In addition to China, the company has mines in Australia and Chile.
See Related: What is the Sharing Economy? Important Pros & Cons to Know
7. Sociedad Química y Minera de Chile (SQM)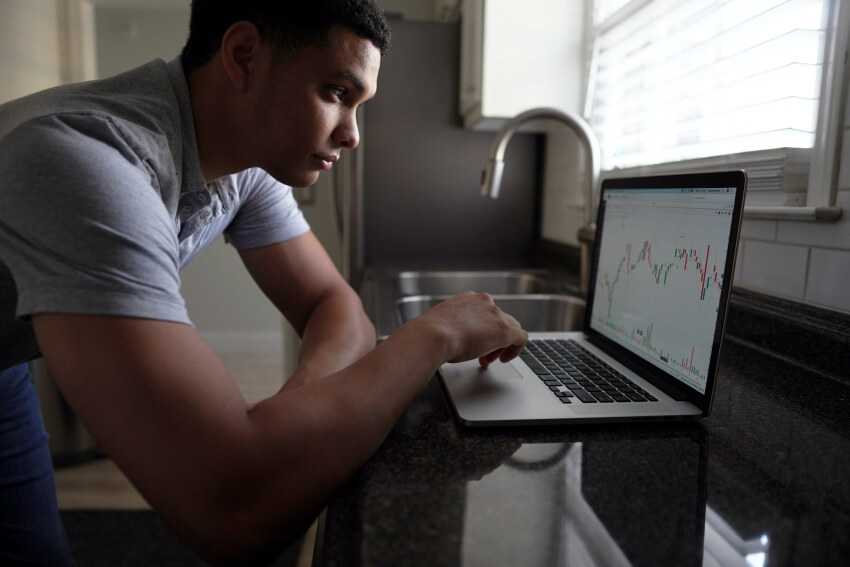 Sociedad Química y Minera de Chile is one of the largest lithium producers in the world, with a market share of 20%.
Based in Chile, the company has lithium deposits in South America. Their main production facilities are set up in the Atacama Desert and Antofagasta regions of South America.
Since the company gets brine from the salt flats of the Atacama Desert, it saves a lot of labor and energy. As a result, they have good profit margins.
The company produces hydroxide and lithium carbonate from brine. Apart from lithium, they make potassium, iodine, and fertilizer. The company has a market capitalization of $16 billion. In 2021, they had a return of 1%.
See Related: Best ESG Stocks to Invest in Today
8. Frontier Lithium Inc. (FL.V)
Frontier Lithium Inc. is a renowned name in the global lithium market. The company is focusing on making top-level lithium resources in North America.
Frontier Lithium Inc. is developing a fully owned PAK Lithium project in Ontario to provide high-grade lithium hydroxide and chemicals. It is one of the significant assets of the company.
Frontier Lithium Inc. has been producing lithium for energy storage and electric vehicles across North America. You can check their lithium stock price here.
Individuals looking for lithium stocks can also consider Pilbara Minerals. This Australia-based company has been engaged in tantalum and lithium mining since 2005.
Pilbara Minerals has a market capitalization of 9.5 billion AUD.
The company got a return of 267% in 2021. Therefore, the company is expected to generate good revenue in the upcoming years. Buying their lithium stocks can be an intelligent move for shareholders.
Pilbara Minerals has a fully owned lithium-tantalum project in Western Australia. The company sells mined lithium to its customers spread worldwide.
Some of their noteworthy customers are Ganfeng Lithium and EV battery manufacturers.
The company has already been generating good sales. As a result, you can invest without worry.
See Related: 11 Best Impact Investing Apps | ESG Investing Options
10. Arena Minerals (TSXV: AN)
Arena Minerals is a Canada-based integrated lithium brine company, having lithium assets in Argentina. The company holds around 65 percent stake in the Sal de la Puna project. This project is spread over 11,000 acres across the Pastos Grandes basin. Besides this, Arena Minerals has shares in Antofalla lithium brine that covers six thousand hectares in the Salar de Antofalla.
The company has also set up a lithium brine processing technology with the help of brine-type reagents. They have copper assets in Chile as well. If you are looking for high-return lithium stocks, Arena Minerals can be a good option.
See Related: Best EV Charging Station Stocks
11. Sigma Lithium Corp (SGML)
Sigma Lithium Corp is a Canada-based premium-quality lithium producer. The company produces highly-pure and environmentally-friendly lithium concentrate to power the next-generation electric vehicles.
Individuals looking for profitable lithium stocks can benefit by investing in Sigma Lithium. The company has a fully-owned lithium project called Grota do Cirilo in Brazil. They are attempting to become the lowest-cost manufacturer on the planet.
Sigma Lithium Corp intends to manufacture battery-grade lithium for electric vehicles. Since 2018, they've been working on this experimental project.
See Related: How to Invest in Wind Energy
Ioneer Ltd is a Sydney-based lithium-boron supplier. They are developing a lithium mine in Nevada, United States. According to the company, they produce materials that will aid in a sustainable future.
Ioneer was founded in 2001 as a metal mining. However, they have now jumped into lithium mining too. Nevertheless, they have not completed their first shipments yet. It is expected to be scheduled for the second half of 2024.
Ioneer Ltd has a total market capitalization of 1.6 billion AUD, and they received a return of 185% in 2021.
13. Rock Tech Lithium Inc (CVE: RCK)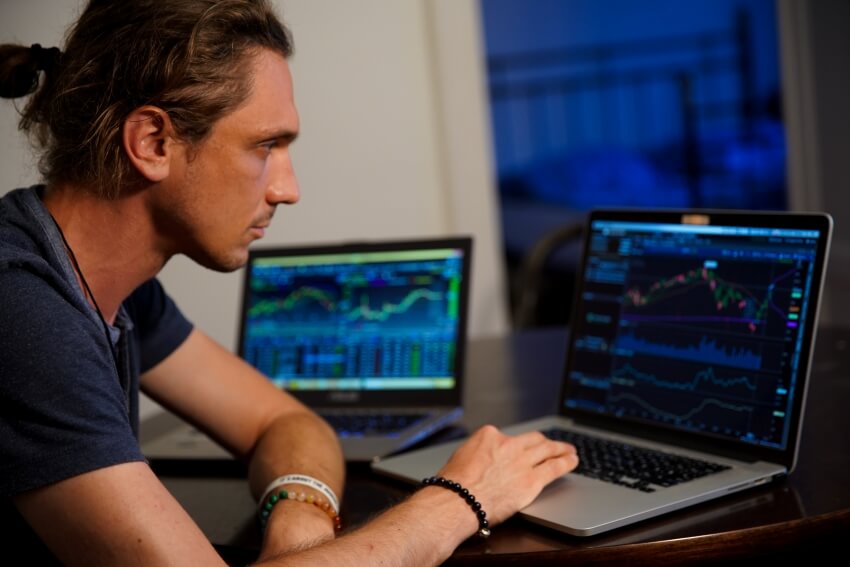 Rock Tech Lithium Inc is a lithium-producing company having a lithium project in Canada. However, their lithium hydroxide converter is set up in Germany.
Rock Tech Lithium Inc is working to produce the purest lithium hydroxide. They are scaling up their production in the automotive industry.
The company makes lithium for EV batteries. It is a no-brainer that the EV market is going to witness substantial growth. Therefore, you can expect the company to grow significantly in the years to come.
At the moment, they have a market capitalization of 472 million CAD. Last year in 2021, they made a tremendous return of 352%.
So, these are a few best lithium stocks to buy in the industry. You may invest in any of these shares as per your particular goal. But, make sure to know all the essential details before just directly putting in your money.
See Related: Best Robotics Stocks to Buy Now
What are the Pros and Cons of Investing in Lithium Stocks?
Every investment comes with a few pros and cons, and lithium stocks are no exception. When it comes to investing in lithium shares, you may come across the following advantages and disadvantages.
Pros
Lithium is the future of energy storage and transportation
Trading on lithium sticks is hassle-free
A smart move to build a substantial value
Excellent return on investments as the demand and prices are more likely to go up in the future
Cons
Only a handful of lithium producers
Lack of transparency on lithium prices
You can't invest in lithium directly as it is not available for public trading
Should You Invest in Lithium Stocks?
Of course, Yes. Since lithium is one of the highly demanding commodities with immense use and benefits, investing in lithium stocks can be a good decision.
There are several lithium projects focused on producing lithium-ion batteries. You may invest in any of the projects to make some real profit. However, it is suggested to understand the market properly before making any investment.
How to Invest in Lithium Stocks?
While investing in lithium stocks, you first need to have a specific budget in your mind and know which shares are suitable for investment. You may invest in any of the above-mentioned lithium shares based on your needs and objectives.
Also, as mentioned, you can't directly invest in lithium stocks as it isn't available for trading on a stock market exchange. If you're a long-term investor, you may invest in it directly or through exchange-traded funds (ETFs).
See Related:
Other Related Frequently Asked Questions (FAQs)
This section includes some of the FAQs about lithium stocks:
1. What are the Top Lithium-producing Countries?
If we talk about top lithium-producing countries, Australia is the world's largest lithium producer, followed by Chile, China, and so on.
As per the data, Australia was on the top of the list of lithium production in 2020, with lithium production totaling 40,000 metric tons.
2. Where is Lithium Used?
The most critical use of lithium is in making rechargeable batteries for electronic devices, including electric vehicles, digital cameras, mobile phones, and laptops. The metal can also be used in non-rechargeable batteries for items, such as toys, clocks, heart pacemakers, etc.
3. What is Lithium Carbonate?
Lithium carbonate is usually the first chemical in the lithium mining or production process, with elements such as lithium hydroxide being generated with succeeding steps if required.
Like other lithium products, producers can create carbonate from hard-rock deposits or brines. Here are some points on lithium carbonate that you need to consider: 
– Not all lithium carbonate is created equal
– Carbonate can also be used for other applications than just producing lithium-ion batteries.
4. Is there Demand for Lithium?
The simple answer is Yes. Driven by the increased penetration of EVs and enhanced storage power from renewable energy, it is expected that the demand for lithium will go up significantly over the next decade.
5. What are the Types of Lithium Brine Deposits?
Well, lithium is mined from three different types of deposits, which are as follows:
– Lithium brine deposits
– Pegmatite lithium deposits
– Sedimentary lithium deposits
6. What Do You Need to Know About Lithium Prices?
Since lithium can't be traded publicly and there are very few lithium producers in the industry, it is hard to grasp the actual market value of the metal.
Though the demand for lithium is growing, the lack of transparency on lithium prices makes it hard for traders to find out the accurate market value of this commodity.
Related Resources
Kyle Kroeger, esteemed Purdue University alum and accomplished finance professional, brings a decade of invaluable experience from diverse finance roles in both small and large firms. An astute investor himself, Kyle adeptly navigates the spheres of corporate and client-side finance, always guiding with a principal investor's sharp acumen.
Hailing from a lineage of industrious Midwestern entrepreneurs and creatives, his business instincts are deeply ingrained. This background fuels his entrepreneurial spirit and underpins his commitment to responsible investment. As the Founder and Owner of The Impact Investor, Kyle fervently advocates for increased awareness of ethically invested funds, empowering individuals to make judicious investment decisions.
Striving to marry financial prudence with positive societal impact, Kyle imparts practical strategies for saving and investing, underlined by a robust ethos of conscientious capitalism. His ambition transcends personal gain, aiming instead to spark transformative global change through the power of responsible investment.
When not immersed in the world of finance, he's continually captivated by the cultural richness of new cities, relishing the opportunity to learn from diverse societies. This passion for travel is eloquently documented on his site, ViaTravelers.com, where you can delve into his unique experiences via his author profile.