Energy plays a huge role in our lives. Over 80 percent of the country's energy infrastructure comes from the private sector, fueling transportation, households, and businesses.
General health and welfare are at risk without a stable energy supply, and combusting coal produces 48% of electricity. Plus, the U.S. is the second-largest investor in transmission and distribution networks globally.
Perhaps you just graduated college with the intent to pursue a job in the energy field. Or, you've been working in a specific role for countless years, wanting a change of pace, and looking to use your experience elsewhere.
Unlock Sustainable Investing Opportunities 🌿
Join the green revolution by investing sustainably with our top partners. Discover platforms that align with your values and offer remarkable opportunities for growth.
Either way, the information below explores the best-paying jobs in energy to pursue this year. Before that, let's elaborate more about the energy industry and what this field entails.
What is the Energy Industry?
In short, the energy sector is a category of stocks that relate to producing and supplying energy, including companies involved in the exploration and development of oil, gas, drilling, and refining. Not only that, but the energy industry includes integrated power utility and renewable energy.
It's a large, broad term that describes a complex and related network of companies. They work together either directly or indirectly. These companies focus on the production and distribution of energy needed to power the economy. There are various types of energy broken down into two recognizable categories. For our purposes, remember non-renewable and renewable energy.
The supply and demand for worldwide energy determine the prices for consumers and the earnings for employees. As such, the energy sector is malleable, prone to increasing or decreasing through political or historical events. For example, think of the fluctuation of oil prices and how that can impact the oil and gas industry.
There are multiple energy companies, including but not limited to:
Oil and gas drilling and production
Pipeline and refining
Mining
Chemicals
Are Energy Jobs a Good Career Path?
Energy can be a good career path, especially with the diverse job opportunities, industry growth, and relevance. The United States is the leader in the production, supply, and consumption of energy, so countless companies produce oil, natural gas, coal, and renewable fuels.
Additionally, the U.S. gathers electricity from clean sources, such as wind, solar, hydropower, and geothermal. Complex networks transmit, distribute, or store this energy.
It's exciting to search for a career in energy because this field is in growing demand with constant innovation and a competitive workforce.
Here are a few other facts to support how important and highly valued the energy industry is for future years.
$350 billion was the U.S. energy sector value in 2018.
Renewable energy has the potential to generate 80% of U.S. electricity by 2050 (Department of Energy).
In 2018, the U.S. invested $83 billion in energy efficiency (American Council for an Energy-Efficient Economy).
The U.S. accounts for 36% of the total global capacity for electrochemical energy storage.
The U.S. is the world's top producer of petroleum and natural gas, accounting for 60% of all U.S. energy production.
Nearly 100 nuclear reactors in about 30 states produce about 20% of U.S. electricity
Best Paying Jobs in Energy
Now that you have a better understanding and more background about energy, let's jump into the next section.
Below, we'll discover some of the top jobs with the best paying jobs in energy. We'll break down what to expect when applying to these specific positions and several of these will continue to grow in demand as years progress.
1. Computer and Information Systems Manager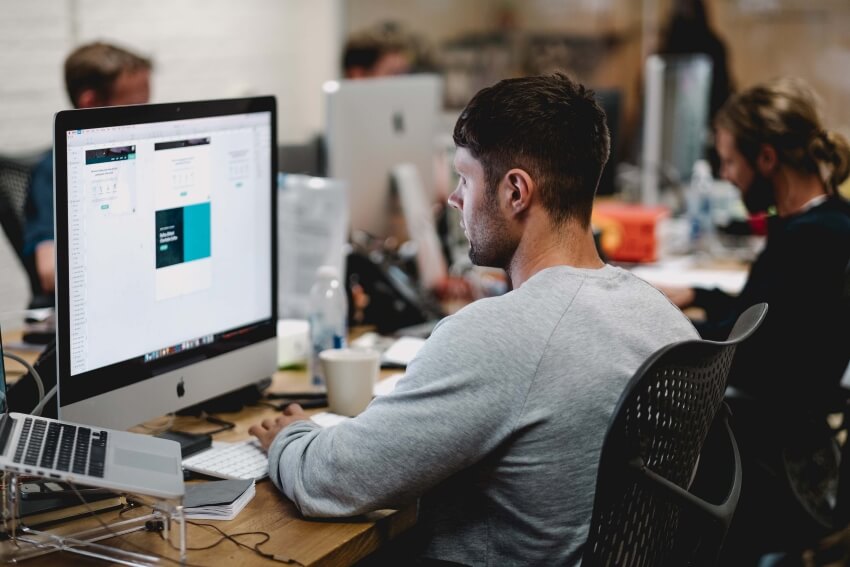 Median Pay: $151,150
Degree Requirement: Bachelor's
2020-2030 Projected Growth: 11%
Computer and information systems managers take the first spot as one of the highest-paying jobs in the energy sector. These are also known as IT managers and require years of experience. They plan, coordinate, and direct computer-related activities in an organization.
They determine the information technology goals of a company, implementing computer systems to meet those requirements.
In addition, they analyze the business' computer needs and propose upgrades. IT managers direct the installation and maintenance of computer hardware, security, and electronic documents.
They work directly with other IT professionals such as analysts and developers. IT managers should have a background in computers, engineering, programming, and software.
This job is important for energy because when a company wishes to expand its operations, the 21st century is seeing a lot of changes in digital information and cybersecurity. Some companies are resorting to outsourcing to fulfill their requirements.
IT managers have good communication, decision-making, leadership, and organization skills, which is why it's one of the best paying jobs in energy. Several of these traits will continue to crop up throughout this article and apply to various other jobs in the energy field, so be sure to keep them in mind.
See Related: Best Green Jobs to Start a Sustainable Career
2. Architectural Manager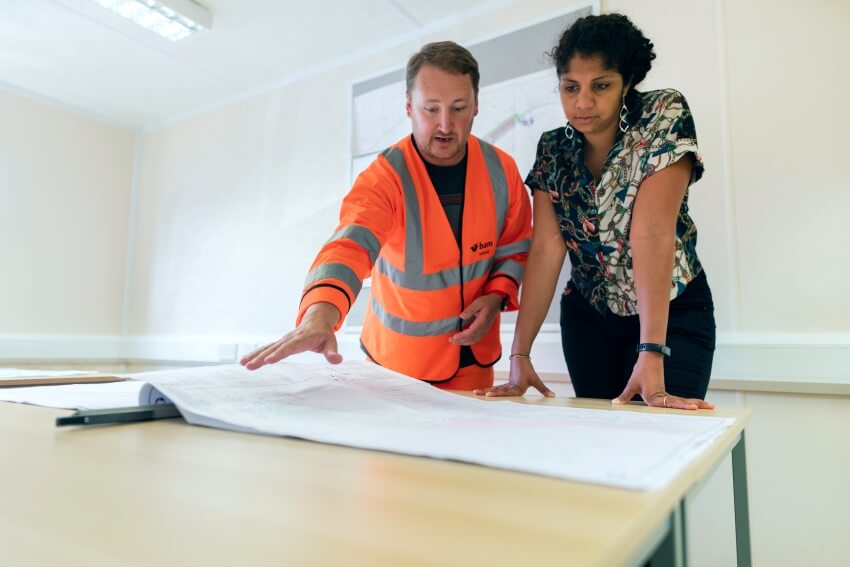 Median Pay: $149,530
Degree Requirement: Bachelor's
2020-2030 Projected Growth: 4%
Architectural managers plan, direct, and coordinate activities in architectural and engineering companies. Most architectural managers work in offices, while some work in research laboratories or at industrial production plants.
As architectural managers make detailed plans for developing new products and designs while monitoring budgets and hiring and supervising employees.
They lead research and development projects through detailed plans. In addition, managers uphold accuracy and quality through the methods practiced.
As infrastructure demands more expansion and repair, architectural managers will oversee various renewable energy construction and design projects.
An architectural manager is a high-stress job, with 40 or more hours a week to meet deadlines. Some choose to earn their master's degree beforehand or while working to take related classes and gain experience leading engineering teams.
If you're organized, ambitious, and can communicate well, then this job might be a perfect choice for you.
See Related: Best Environmental Justice Jobs
3. Petroleum Engineer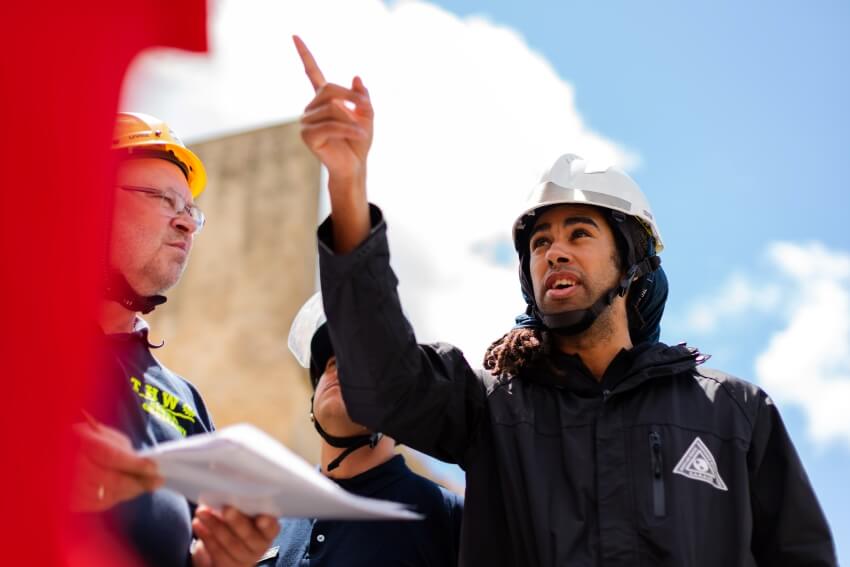 Median Pay: $137,000
Degree Requirement: Bachelor's
2020-2030 Projected Growth: 8%
Petroleum engineers design and develop methods for extracting oil and gas from deposits below Earth's surface.
Petroleum engineers can work in an office or at drilling or well sites, but travel is frequently required to visit these sites and meet other engineers, workers, and customers.
Most employers look for a degree in petroleum engineering and participation in cooperative-education programs where students can gain practical experience.
They design the equipment for extraction and the plans on where to drill and recover these natural sources. Their hands-on work requires installation, operation, and maintenance to evaluate if the production is successful through surveys, testing, and analyses.
They further research and develop new ways to recover oil and gas. Petroleum engineers might work in other countries and collaborate with various people and backgrounds.
Alongside creativity and analytical skills, petroleum engineers can obtain a Professional Engineering (PE) license, which allows them to gain high levels of leadership and independence. Keep in mind that the changes in oil prices will likely affect employment.
See Related: How Much is a Wind Turbine? Here's What to Know
4. Aerospace Engineer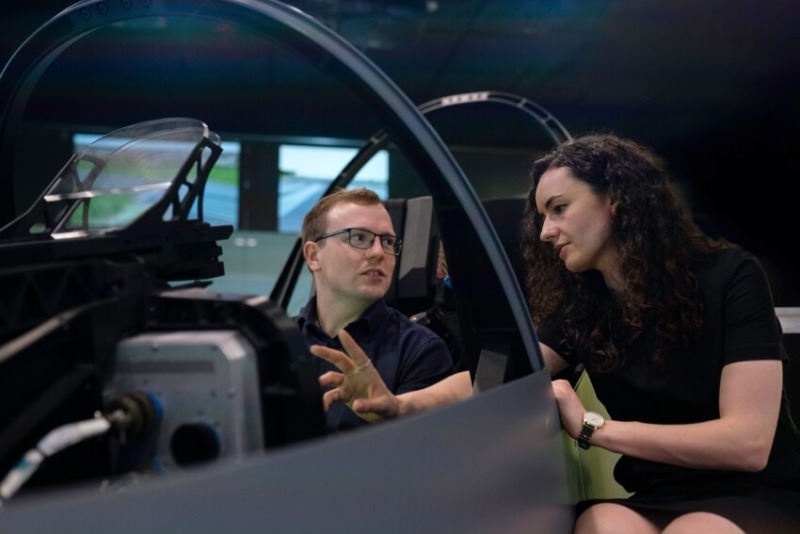 Median Pay: $118,610
Degree Requirement: Bachelor's
2020-2030 Projected Growth: 8%
Aerospace engineers design aircraft, spacecraft, satellites, and missiles. They also play a huge part in the energy sector since they help design wind energy plants, making this job one of the highest-paying jobs in renewable energy.
Aerospace engineers excel in manufacturing, analysis and design, research, and development. They need security clearance if they work for the federal government and design products for the military. Their responsibilities also include creating and testing prototypes and making sure they function properly.
Aerospace engineers assess proposals and ensure safe operations. They also evaluate designs that meet both engineering and customer requirements. Aerospace engineers must meet quality standards and completion dates while finding problems in damaged products.
They can excel in one or more related fields, which all depend heavily on physics. They work with computer equipment with specific software design tools, redesigning products for less noise and better fuel efficiency that impacts energy consumption.
You can get a Professional Engineering license, which is not common or required for entry-level positions in this field. However, by gathering work experience and getting a degree from an ABET-accredited engineering program, you can advance in this position.
See Related: Solar Power for Low-Income Households
5. Nuclear Engineer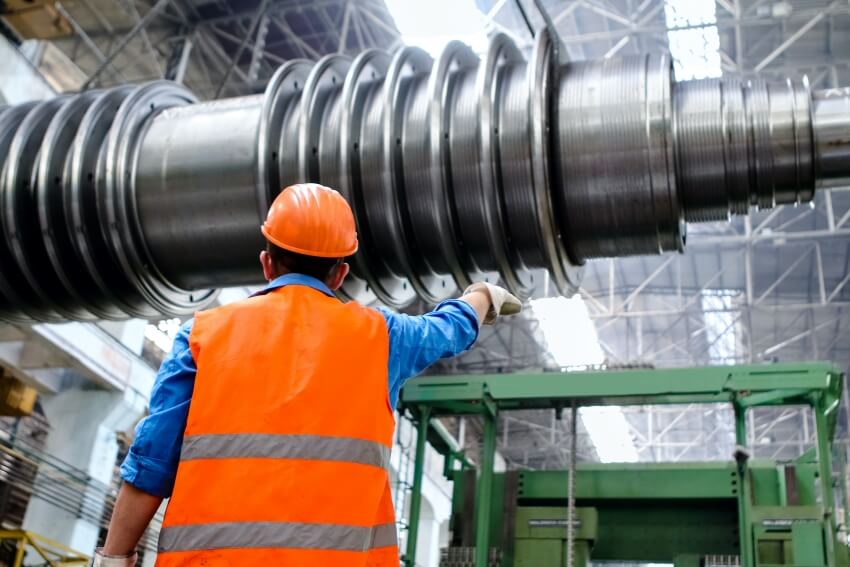 Median Pay: $116,140
Degree Requirement: Bachelor's
2020-2030 Projected Growth: -8%
Nuclear engineers research and create processes with various instruments to determine the benefits of nuclear radiation.
They experiment with radioactive materials used for industrial and medical purposes, such as treating diagnoses and as power sources for ships.
Nuclear engineers work with reactor cores and must practice proper safety standards while operating. Following the operational instructions and handling and disposing of nuclear waste is of the utmost importance.
These engineers must adhere to the regulations in place while experimenting, knowing the corrective actions and shutdowns during an emergency.
Nuclear engineers need to complete onsite training anywhere from six weeks to three months. They must stay updated with the current laws and get a license like the other engineers stated in this article.
Others might opt for obtaining a license as a Senior Reactor Operator, going through a two-year program from the Nuclear Regulatory Commission. This title means that they can operate a nuclear power plant within the federal government requirements.
A downside is that the projected job growth until 2030 is decreasing, seeing that utilities are choosing cheaper, natural gas. This trend means that renewable energy might replace traditional nuclear power generation.
See Related: Best Corporate Responsibility Jobs
6. Wind Farm Site Manager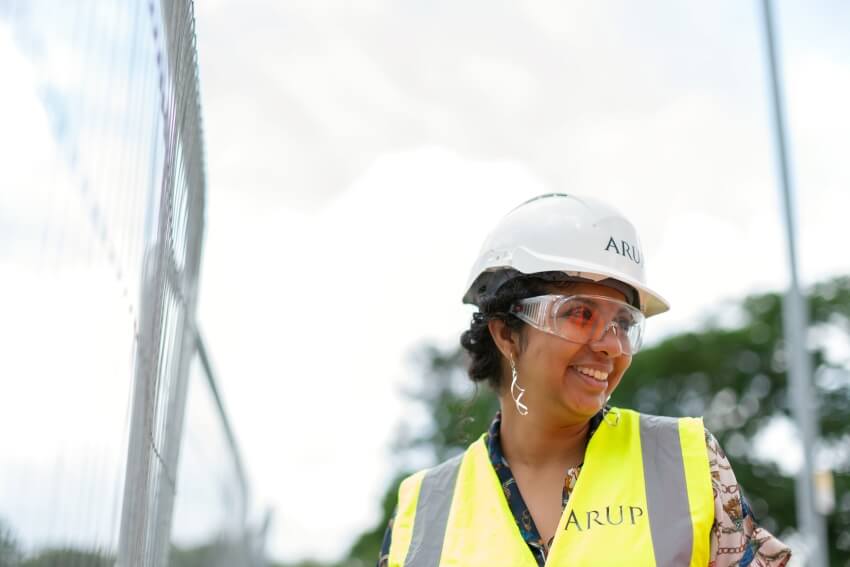 Median Pay: $110,000
Degree Requirement: Bachelor's
2020-2030 Projected Growth: 7%
A wind farm site manager requires mid-level training, and most have a high school diploma in addition to years of experience in renewable energy, mechanics, or electrics. Management requires that applicants need to have a job at a wind plant for some time before advancing to a higher position.
Wind site farm managers' responsibilities are extensive, so we'll cover a few in this article, to not overwhelm you, but give you a better idea of what to expect in this renewable energy job.
Managers in this field perform maintenance and know computerization and system operations. They monitor the networks that generate and distribute power and direct operations for repair.
They ensure that all employees are following safety protocol while maintaining a smooth operation onsite. They also maintain relationships with other outside sources, such as the landowner, companies, and contractors.
Furthermore, managers need to address the community and local government while scheduling their workers and assisting day-to-day operations.
They train new employees and lead operations safely while meeting environmental safety and health requirements. In the end, managers need to have good communication, interpersonal, and leadership skills to support and assist the other employees.
See Related: Best Globalization Jobs & Careers
7. Electrical Engineer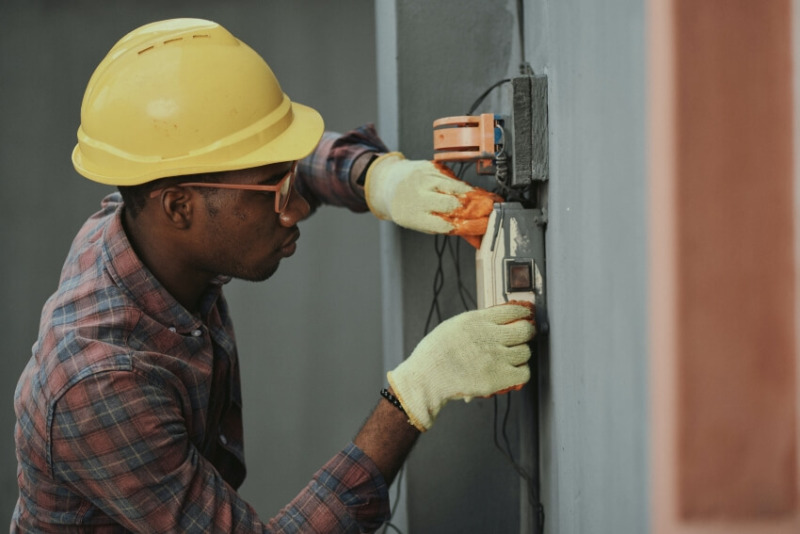 Median Pay: $103,390
Degree Requirement: Bachelor's
2020-2030 Projected Growth: 7%
Electrical engineers take part in designing, developing, and testing electrical equipment. They work in industries focused on research and development, engineering, manufacturing, and the federal government.
Electrical engineers impact the energy sector since they work with power generation equipment, and design automobile and aircraft systems. This has become one of the more important renewable energy jobs out there given the need for qualified talent for solar installations in residential homes, commercial businesses, and utilities.
Their responsibility is to design new ways to use electrical power to improve products such as solar panels and wind energy.
Electrical engineers ensure that they follow all the specifications and codes while directing the installation and testing of the product. They recommend solutions to customers and work with managers to complete these projects.
Many companies will need electrical engineer service and their expertise when pursuing new electronic devices or systems.
Since technology is progressing quickly, electrical engineers will play a big role in developing solutions to problems when they arise. They will also design upgrades to energy-efficient products, such as solar panels.
See Related: Best Circular Economy Jobs to Start Your Sustainable Career
8. Atmospheric Scientist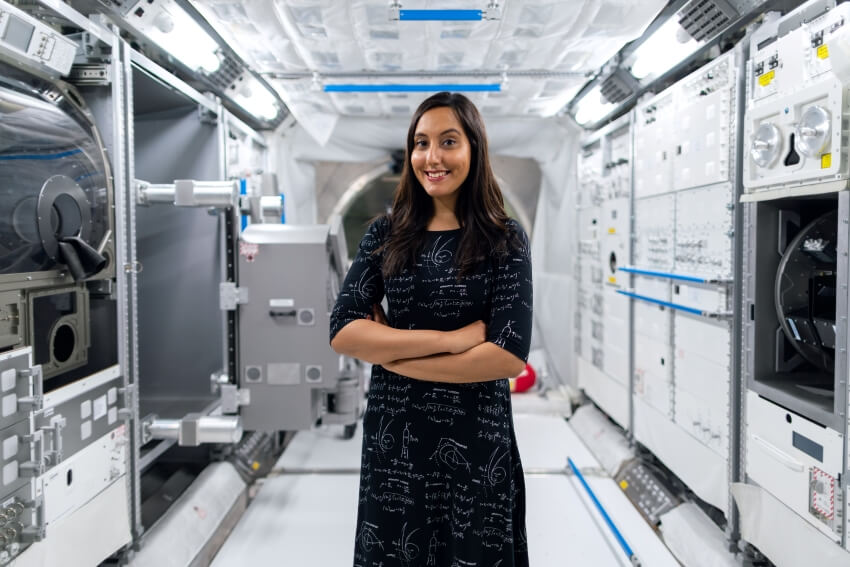 Median Pay: $99,740
Degree Requirement: Bachelor's
2020-2030 Projected Growth: 8%
Atmospheric scientists study the weather and climate with a background in meteorology or another related field. They focus on determining how weather affects both humans and the Earth.
These scientists hone their skills with forecasting and collecting data, developing instruments, and advising others on weather risks, such as climate change.
Atmospheric scientists measure the effects of weather and use computer models to analyze the data about the atmosphere, and generate weather graphics.
Many scientists report the weather by using forecasts, computers, satellite data, and radar. They educate the public and issue warnings during severe conditions. Atmospheric scientists play a crucial part in combating global warming, and they work with other scientists and organizations.
Entry-level staff work rotating 24-hour shifts seeing that weather can change unexpectedly. You'll have to undergo training before beginning your employment.
Atmospheric scientists also play a role in the wind and solar power, sharing their expertise to advise businesses about which energy-efficient systems they should use.
See Related: Best Paying Jobs in Power Generation
9. Construction Manager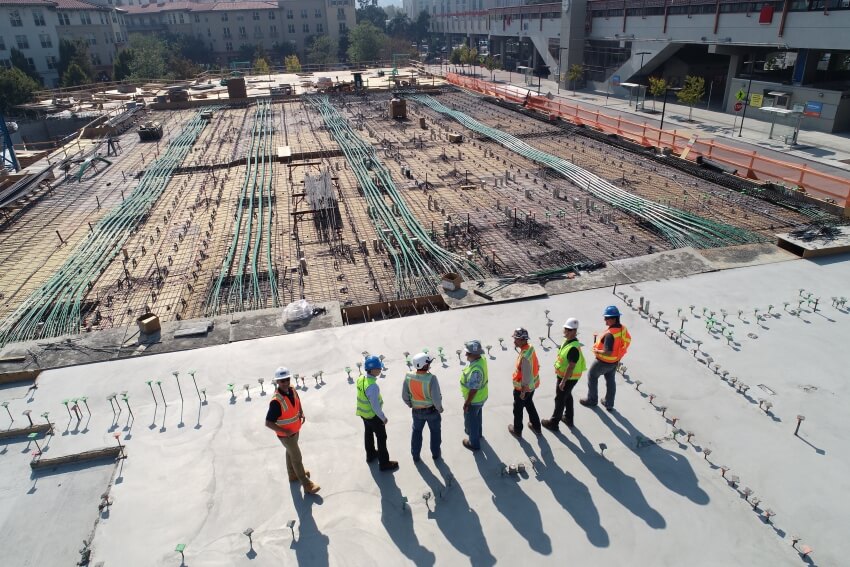 Median Pay: $97,180
Degree Requirement: Bachelor's
2020-2030 Projected Growth: 11%
Construction managers need a moderate amount of on-the-job training. Their primary duties are to plan, coordinate, budget, and supervise construction projects from beginning to end. With the recent boom in new build construction in the renewable energy sector, this job has become more and more important for renewable energy companies around the world.
As years progress, construction managers will be responsible for upgrading buildings to make them more energy efficient with complex technology. Construction managers are responsible for preparing cost estimates, budgets, and timetables.
Managers need to have good communication to explain contracts and technology to other professionals in their field. They constantly collaborate with the construction firm or clients, reporting progress and discussing budgets.
Additionally, managers need to be on the site when an emergency or problem occurs. They must confirm that their team is complying legally and safely.
Construction managers are in charge of various projects, from industrial structures to roads to wind plants. Not only do managers oversee the construction, but they also need to control costs and meet the specifications on time.
Another experienced construction manager will guide you for one or more years after you're hired. They can get a license through the Construction Management Association of America or the American Institute of Constructors.
10. Materials Engineer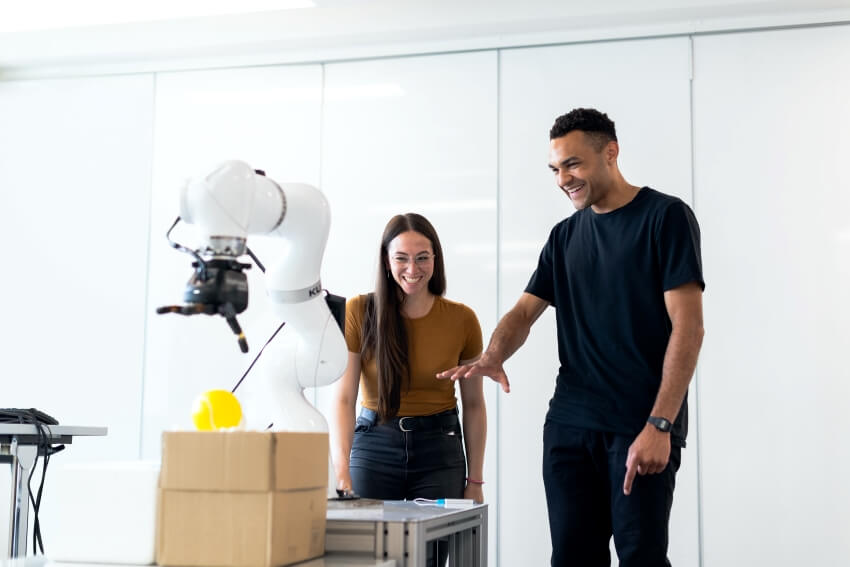 Median Pay: $95,640
Degree Requirement: Bachelor's
2020-2030 Projected Growth: 8%
Materials engineers develop, process, and test materials for various products at the atomic level. They work with computers and design equipment in factories or research and development labs.
Materials engineers are responsible for studying material properties, from metals to ceramics to plastics, ensuring they meet specific requirements. They also select materials for specific products and develop new ways to use original materials.
Not only that, but materials engineers consult and supervise, determining failures and posing solutions to overcome these issues.
They observe how materials work and how they deteriorate. Materials engineers focus on the specifications and economic factors and how these materials can impact environmental stability.
After completing internships, you can get certification like other engineers. For example, you can obtain a certification in metallography through ASM International.
After gathering formal training in classrooms or through hands-on learning, materials engineers can move on to other projects. Once gaining enough experience, materials engineers can work in other jobs in the energy sector, such as managers or sales engineers.
See Related: Best Socially Responsible Investing Jobs
11. Geoscientist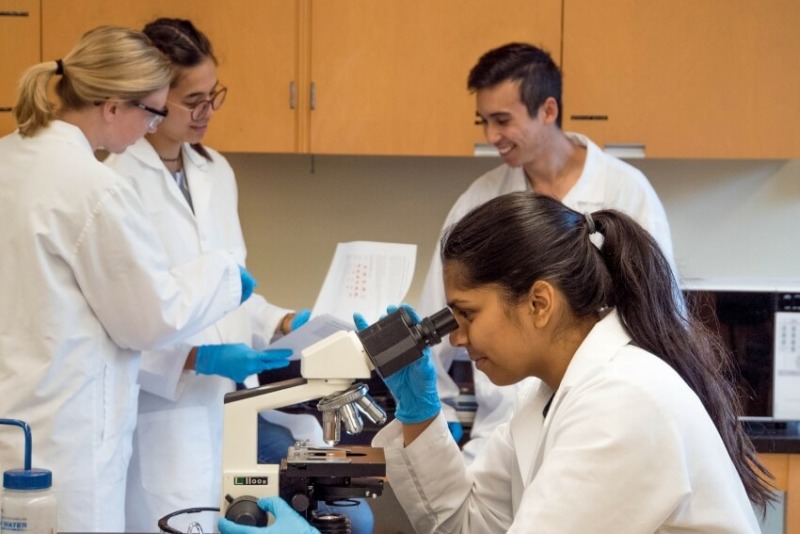 Median Pay: $93,580
Degree Requirement: Bachelor's
2020-2030 Projected Growth: 7%
If you like hiking, camping, and being outdoors, then being a geoscientist can be a great job to satisfy your interest in studying the physical aspects of the Earth.
They divide their time working indoors in labs and outdoors, conducting research and investigations. Because of this fieldwork, their hours are quite irregular.
Nonetheless, they travel to remote locations around the world. Employers often consider candidates with a master's degree more.
Geoscientists focus on the structure and composition of the Earth, which divulges more about the past, present, and future. They carry out their field studies and collect samples to conduct surveys and analyze photos.
These professionals create logs, study rock samples to gain data from natural resources, complete lab research, and make geologic charts. Geoscientists are also responsible for writing scientific reports and presenting their discoveries to colleagues involved in the process such as civil engineers, electrical engineers, and/or the chemical engineering department.
Geoscientists use a variety of tools and supervise the work of technicians. They coordinate with other scientists to develop natural resources. Others focus on environmental protection to clean up land and oceans.
Geoscientists are one of the most necessary energy sector jobs, seeing that they promote environmental protection while managing the traditional land resources while finding new, alternative energy sources.
An optional license includes passing the Fundamentals of Geology Exam from the National Association of State Boards of Geology.
12. Environmental Engineer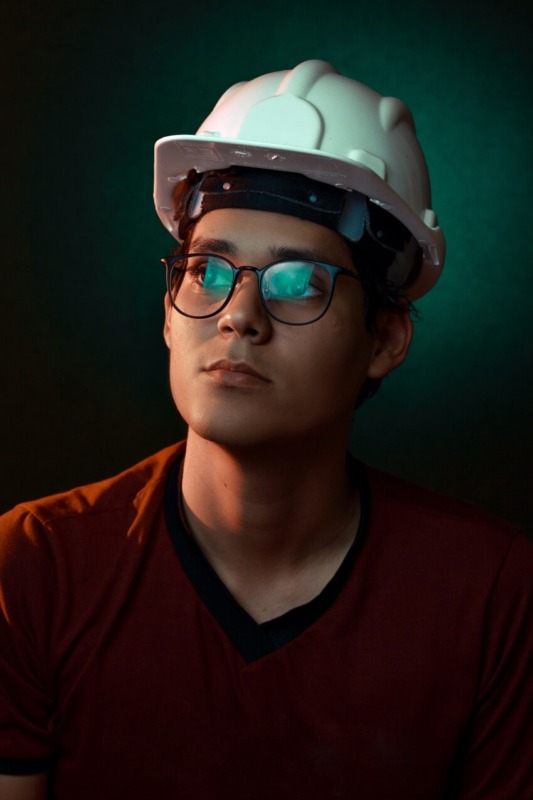 Median Pay: $92,120
Degree Requirement: Bachelor's
2020-2030 Projected Growth: 4%
Environmental engineers pose solutions for environmental problems, and they generally have a background in engineering, soil science, biology, and chemistry. Most employers want you to have a degree and practical experience to prove your knowledge of this field. Environmental engineers focus on improving recycling, waste disposal, public health, pollution, and global issues.
Their services help in environmental protection and drafting investigation reports. Environmental engineers provide technical support for projects and monitor the progress of environmental improvement programs to reach sustainability. They assist in cleaning up contaminated sites and hazardous waste management. Additionally, these engineers observe the impact of construction projects and help minimize the effects of climate change, automobile emissions, and so on.
Environmental engineers can obtain board certification from the American Academy of Environmental Engineers and Scientists alongside their other experience. An example of how they impact the energy field is the regulation of emissions from coal-fired power plants.
13. Power Plant Operator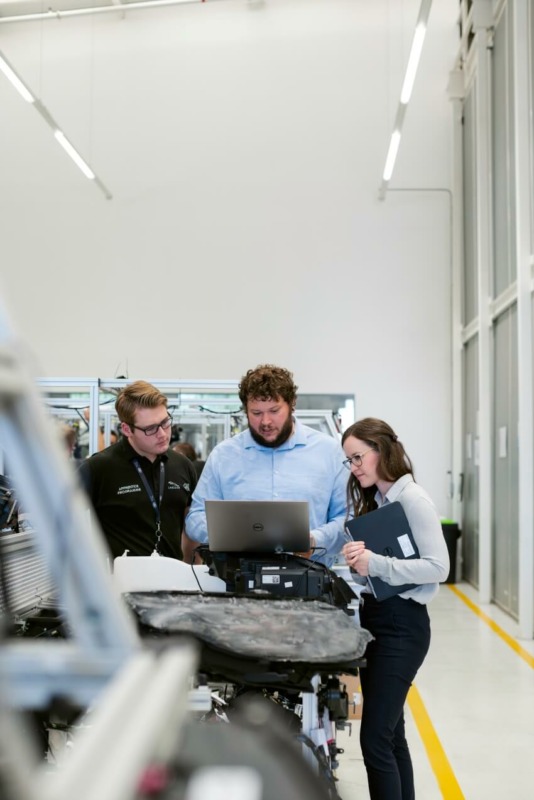 Median Pay: $89,000
Degree Requirement: N/A
2020-2030 Projected Growth: -14%
Power plant operators do not need a degree but should have a high school diploma and long-term on-the-job training. They control the systems that generate and distribute electric power, which requires extensive knowledge obtained both in the classroom and through hands-on learning. The hours can be grueling, with rotating 8 to 12-hour shifts. You need a background check, alcohol screening, and licensure.
Power plant operators have intensive jobs in the energy industry that demand constant attention. They are responsible for controlling the power-generating equipment by reading the charts and meters to gauge the voltage and electricity flow. Operators check the equipment to make sure everything is running smoothly and adjust controls as necessary. In addition, they maintain the machinery and control boards to distribute power. Most power plant operators work in control rooms with high security.
Power plants have become more efficient with a higher electricity generating capacity. However, other renewable energy sources are competing with them due to their advancements in technology. Regardless, there will still need to be power plants to manage the complex energy grids.
To work as a power plant operator, you need to keep your skills up to date. Operators require formal technical training through the U.S. Nuclear Regulatory Commission and take a licensing exam. After you pass, you can control the equipment of a reactor. Once certified, you need to pass plant-operating system tests every year, alongside a medical test every two years. The license expires every six years.
There has been a significant decline in this job predicted for the upcoming years until 2030. Despite this, there are still plenty of openings if this is a job that you want to learn more about.
See Related: Best Impact Investing Jobs
14. Civil Engineer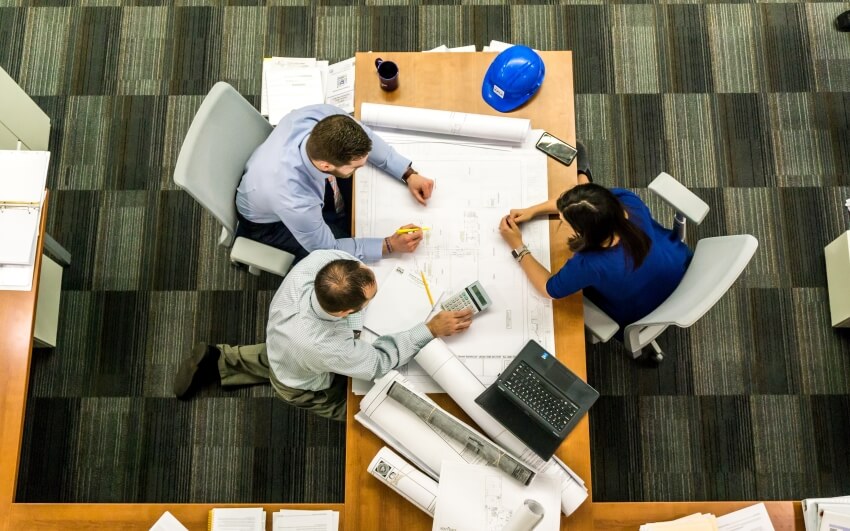 Median Pay: $88,570
Degree Requirement: Bachelor's
2020-2030 Projected Growth: 8%
To summarize, a civil engineer must design, build, and supervise infrastructure projects and systems. Renewable energy projects need civil engineers, such as the construction of wind farms.
They can upgrade other structures and assist in protecting the public and the environment. General duties as a civil engineer might include designing roads, buildings, airports, bridges, and more.
Some employers would like to see a graduate degree or licensure, and you have a higher chance of promotion to an advanced-level position.
These licenses vary by state. You will work in a variety of locations and conditions. Sometimes, you'll be working in an office, other times, outdoors at a construction site. You will monitor operations, solve onsite problems, and have full-time hours.
The majority of the time, you will be present for bid proposals and presenting environmental impact statements and property descriptions.
The supervisor or administrator positions involve designing, teaching, and preparing permit documentation for renewable energy. They must also verify compliance and oversee complex projects.
15. Agricultural Engineer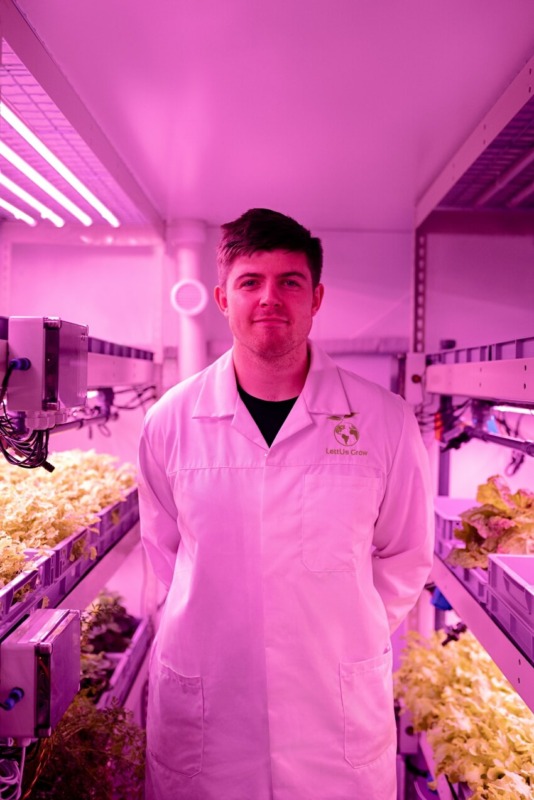 Median Pay: $84,410
Degree Requirement: Bachelor's
2020-2030 Projected Growth: 5%
Last but not least, agricultural engineers solve problems concerning power supplies and machine efficiency.
Their goal is to help reduce pollution by changing the methods of storing and processing agricultural products. Agricultural engineers focus on how companies use their facilities and how they contribute to environmental issues, which is why they are one of the best paying energy jobs.
They are responsible for designing new equipment and systems. They modify the environmental factors that affect production while testing the new equipment.
Additionally, agricultural engineers oversee construction, planning, and working with clients, consultants, and other contractors to achieve positive outcomes.
Agricultural engineers, as implied through the name, focus on farming, food processing, and climate control systems.
They want to ensure the comfort and productivity of the livestock and work to increase the capacity for them to thrive. Furthermore, they tackle refrigeration and waste disposal.
Oftentimes, weather conditions determine their hours and location. Agricultural engineers need to be available outside of normal work hours.
With a master's degree or Ph.D., they can teach college courses to inform the next generations and reduce environmental damage. Agricultural engineers often work on projects like alternative energy and automated farming to create efficient means of production.
FAQs
Is the energy sector high-paying?
According to a new study, energy jobs pay 34% more money than the average American. And these gaps are expanding due to many of today's most highly paid job opportunities available in wind, solar, and energy efficiency technology.
What are the best paying jobs in energy?
The best paying jobs in energy are in the fields of civil engineering, agricultural engineering, petroleum engineering, and chemical engineering. These jobs typically require a bachelor's degree or higher, and they come with generous salaries and excellent job prospects.
What are some energy careers?
There are many energy careers to choose from, and the best ones will depend on your skills and interests. Some of the most common careers in energy include engineering, environmental science, and renewable energy management.
Related Resources