Do you want to go green? Or do you want to save money on power? You don't need solar panels on your roof to start moving to renewable energy. Here are some of the best solar panel alternatives for your home.
Do you like the idea of using solar power in your home? If you want solar energy but do not have room or enough money for panels, or if they are too big or won't fit on your roof, don't worry.
There are many solar panel alternatives for your property available. Fortunately, there are a variety of alternative options for obtaining solar energy. We'll go through them below.
Unlock Sustainable Investing Opportunities 🌿
Join the green revolution by investing sustainably with our top partners. Discover platforms that align with your values and offer remarkable opportunities for growth.
Best Solar Panel Alternatives For Your Home
Solar energy is very popular in residential areas, especially rooftop solar. Solar panels collect energy from the sun and convert it into electrical energy, which people then use.
Residential solar has become the best renewable energy source to shift to a more off-grid or distributed form of power due to its simplicity in installing panels, the tax credits, and the various green financing options.
However, solar panels aren't the only option for you. You can have different appliances in your house that are solar-powered without using solar panels, or you can opt for a different type of clean energy technology to save money rather than paying for the full solar installation, which can be very costly.
If you want to consider bids for solar panels on your home, use a tool like EnergySage to get instant quotes for free. Otherwise, there are plenty of alternatives to solar panels on your roof if you can't afford it or prefer a different form of renewable energy.
Here are some solar panel alternatives that can help you reduce your carbon footprint at home.
1. Home Wind Turbines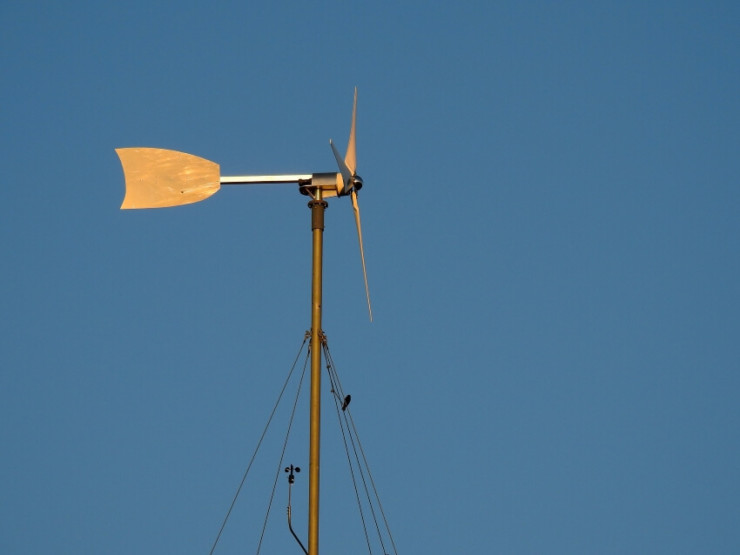 A wind turbine is a rotating machine that converts the wind kinetic energy of the wind into electrical power, making it wind power and energy. Wind turbines are manufactured in a wide range of vertical and horizontal axes.
The smallest turbines are used for applications such as charging batteries for portable devices, while large turbines generate electricity for grid-connected homes, businesses, schools, and utility companies.
Wind turbines are manufactured in a wide range of vertical and horizontal axes. The smallest turbines are used for applications such as charging batteries for portable devices. In contrast, large turbines generate electrons for grid-connected homes, businesses, schools, and utility companies.
Because wind energy is sustainable, safe, and constantly in use, I think the wind is recognized as a renewable power source. Do you think the "wind" is going anywhere anytime soon? Even though wind turbines found on highways operate at high speeds, tiny wind systems may be installed at home.
This device connects to your household's electrical grid for maximum output power and lowers electricity costs if your home is in an area with constant wind.
See Related: How Much is a Wind Turbine? Here's What to Know
2. Community Solar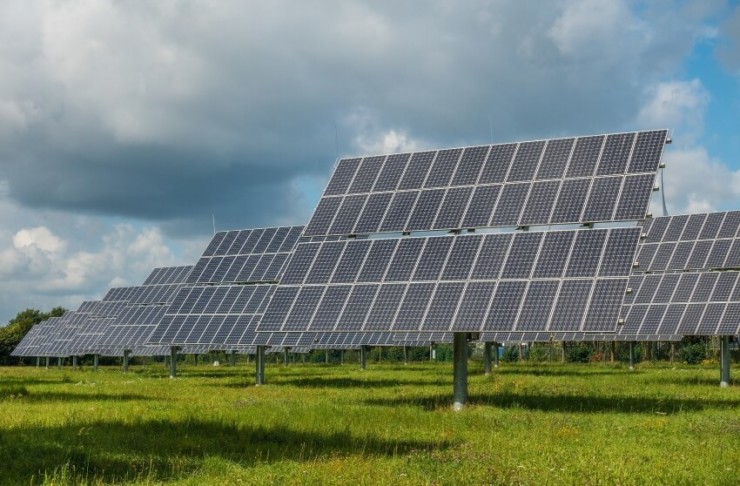 Residents of smaller markets work together to acquire co-ownership in solar farms through community solar. These plants may be used as stand-alone solar farms inside or outside a structure or community.
You still pay an electrical bill every month, but instead, you can get solar power directly from your house from undetermined energy sources delivered by electricity companies.
Each panel's owner must sell to another party unless they have moved on, and this can only happen once the business is done.
Our favorite way to subscribe to community solar is through Arcadia Power or EnergySage. Both platforms will find the best rate for subscribing to community solar.
See Related: Can You Claim Solar Tax Credit Twice?
3. Solar Powered Lights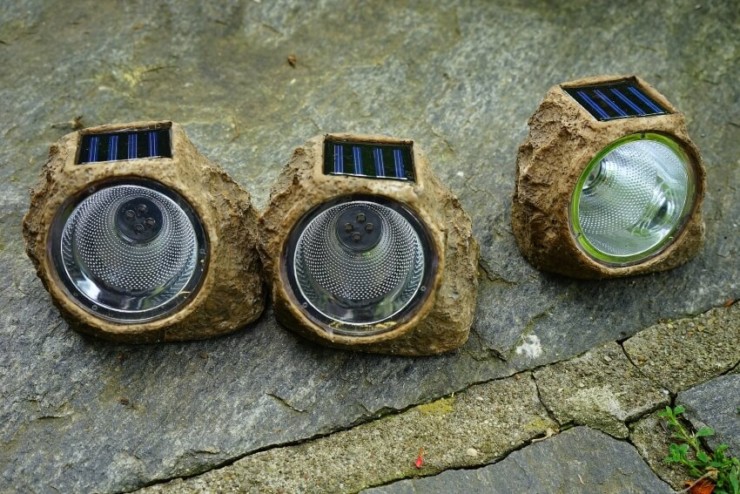 Do you want to save energy and cut down on your electricity bills without fussing about the cost of solar panels? Solar lights are a good way to save energy and money. They will light up your house at night.
These solar lights have photovoltaic cells on top of them, which absorb light from the sun to generate electrical energy. The photoreceptors in your eyes can turn the light on. They work when it is dark and turn off when the sun shines.
There are lights shaped like lanterns that you can hang outside. These will charge as the day goes on and can also be used indoors. You can easily subscribe to community solar in today's age and do it completely online with providers like EnergySage.
See Related: Here's How to Achieve Carbon Neutrality
4. Biomass Energy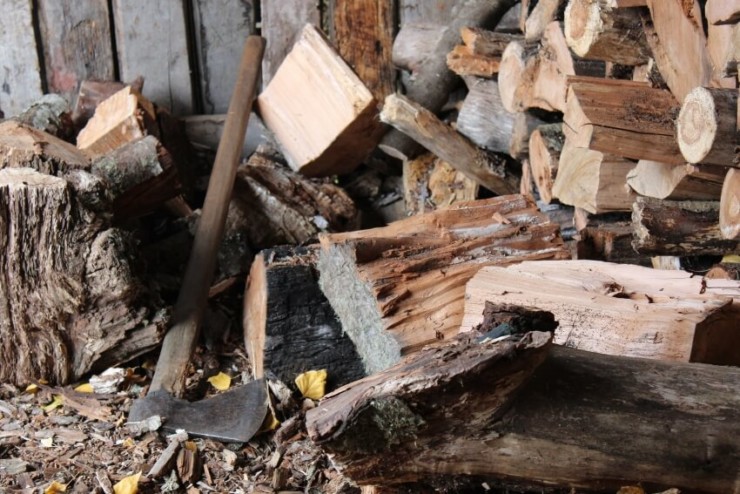 Biomass is one way of energy production that is often overlooked by the most conservative energy systems as opposed to solar-powered systems.
Biomass is biological waste that can be converted to methane gas or ethanol fuel to produce electricity. The consideration of woody biomass as a renewable resource is questionable at best.
How could people have biomass generators for their heating systems? A biomass-based solution is possible on many levels.
See Related: How to Store Solar Energy for Later Use
5. Sun Tunnel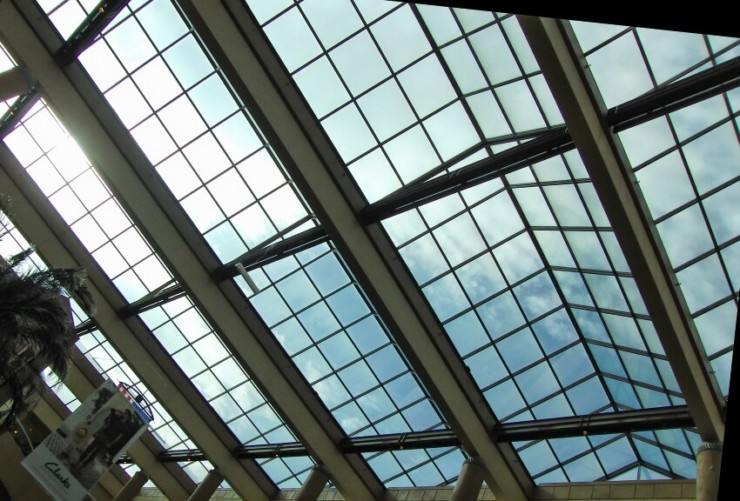 What if you require lights during the day but don't want to use grid power? A sun tunnel is a cost-effective technique to provide light into your home's darker areas. You won't have to turn on any electric lights, and you won't have to wait for solar lamps to charge.
A sun tunnel is a tunnel that goes from the top of your roof to the ceiling inside your house. It provides a rigid or flexible tube through which light may be brought in from the sun, giving an attractive glow to your property.
Isn't it the same as utilizing a window or skylight for natural light? No, technically speaking. Sun tunnels are used in certain parts of your home where there isn't enough natural light via windows. They're also handy when you need illumination to accomplish a specific task.
You can install them in any location within the house as long as there is a roof. They're simple to set up and inexpensive, but they also give inside your home additional electricity-free illumination!
Of course, the disadvantage is that this isn't useful for nighttime viewing.
See Related: Best Business Loans for Solar Energy
5. Geothermal Energy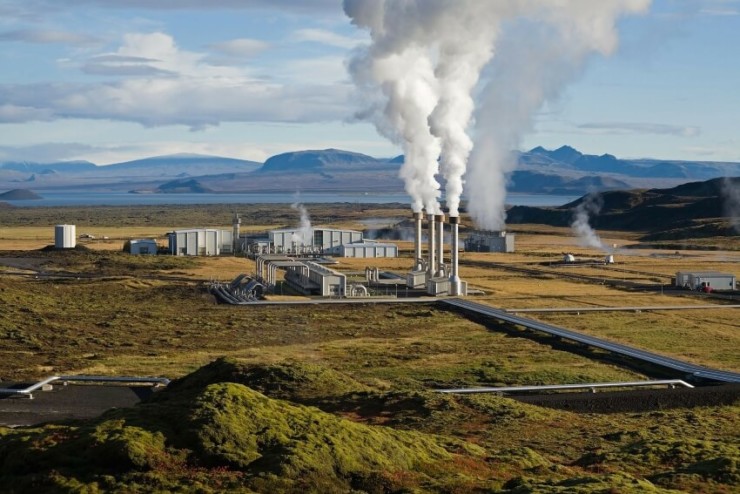 Geothermal energy is the earth's core to solar and other forms of renewable energy. The process pulls heat from the Earth, and an underground geothermal system extracts this thermal energy by drilling deep into the ground, capturing "hot water" in a closed loop.
It can be implemented at home with special plumbing that directs hot water from your solar-heated house into your home during winter or when solar isn't enough.
It takes more costly up-front installation but there are long-term savings. Considering it draws on sustainable resources, the break-even point can be quick in certain situations.
The GHP or thermal heating pump provides electrical cooling and heat storage. Many customers' systems have significantly higher electrical efficiency than traditional heating systems.
From 44% to 752%, energy savings may be achieved in each sector by using GHP technology. The building can be heated or cooled utilizing fluid flowing through soil piping via a GHP.
The GHP systems use less energy than conventional heating equipment. GHP systems, compared to traditional heating, utilize renewable energy materials that make it a more environmentally friendly option.
These devices save 45% more electricity than standard thermal appliances by using renewable resources such as wood chips and pellets. Compared to regular heat unit systems, GHP consumes 1% less power.
See Related: What is the Environmental Impact of Geothermal Energy?
7. Solar Shingles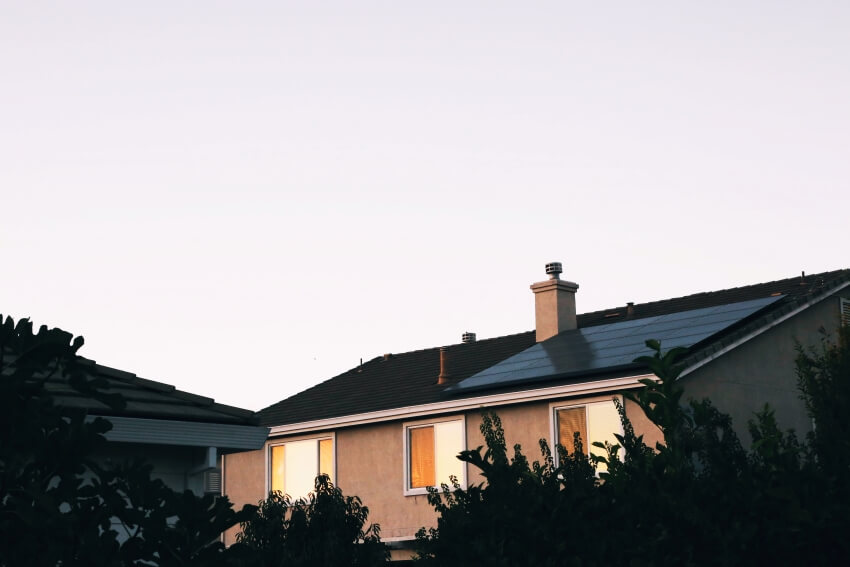 What's up with solar panels?
You may not be aware of solar shingles, but they are a type of innovative solar panel alternative for your home. If you don't want your rooftop to turn into an eyesore due to large solar panels, this is a good alternative.
This stuff functions similarly to a solar panel in that it converts sunlight into electricity. They are, however, only smaller and more beautiful. Solar shingles are a fantastic way to get solar power and a nice, grey-colored rooftop.
The only drawback is that they're more costly than solar panels. But if you're ready to pay the price, you can have a good source of renewable energy without ruining the look of your house.
Tesla has the most well-known solar shingles called "Solar Tiles." They are pretty slick looking and extremely durable. If you use my link, you'll even get a $500 reward on solar shingles or panels.
See Related: Best Tesla Solar Rental Alternatives
8. Solar Ovens
Do you consider yourself a frequent baker? If you do, you'll know that your electric oven uses a lot of power. As a result, it's an excellent idea to invest in a solar oven that cooks food using heat from the sun.
And, yes, it performs just as well as your regular oven.
These ovens are available in a variety of sizes and kinds and are simple to set up and use. All you need is the sun, and you're good to go. They're cost-effective and useful, with temperatures reaching 350-400 degrees Fahrenheit if you have the appropriate solar oven.
Solar ovens are also good for camping trips, as they are portable and lightweight. There are also many solar grills available for barbecuing as well.
9. Solar Air Conditioning
Do you live in a region where air conditioners are required most of the year?
If you responded yes, it is a good idea to invest in solar-powered air conditioners. You will save money on your energy bills and energy over time.
Solar panels are used in some air conditioners to gather enough solar energy to operate for a long time. Hybrid systems and evaporative chillers are two of the many kinds available.
You need to make sure you know about this approach to air conditioning. If you don't use ACs often, this might not be your best solution.
But if your power bills are high because of using ACs too much, then this is a good choice. These air conditioners can work even without electricity.
10. A Smart Thermostat Can Lower Your Power Bill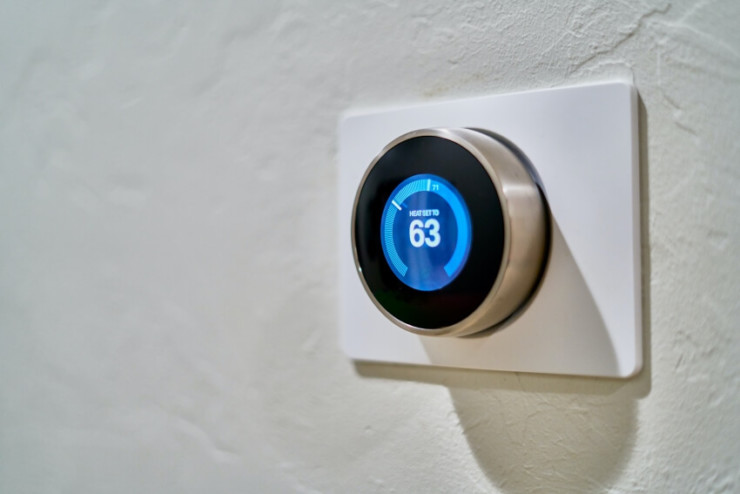 Installing an intelligent thermostat will help you save money on your power bills. Smart thermostats, such as the Google Nest E, can help you save money by reducing energy consumption.
Intelligent thermostats may adjust your heating and cooling settings depending on how far away from home you are, making it safer for your family.
This is a small way to make a big impact on your energy consumption and expenses on your bill.
See Related: Best Water Stocks and ETFs to Invest in Today
11. Solar Water Heater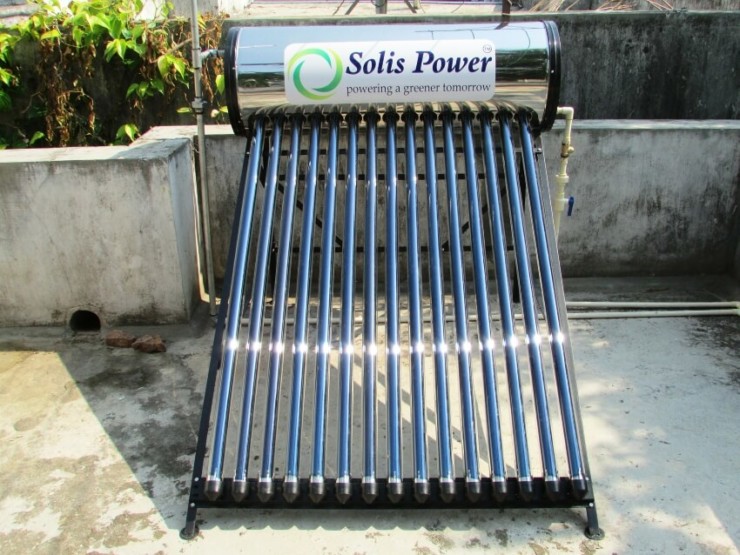 Do you use a lot of hot water in your house?
Because heating water is quite expensive, a solar-powered water heater will save you money. It's not costly, heats water effectively as long as there's sunshine, and is environmentally friendly.
A sun-powered heater converts sunlight into heat using a solar collector. This warms the water in a storage tank, circulating through water lines.
All the components are well insulated for maximum heat retention, making this an effective and inexpensive way to heat water in your house.
12. Solar Attic Fans
Solar attic fans can help cool your home in the summer, helping you save money on air conditioning costs. It's solar-powered, so that it doesn't increase your electricity bill.
What's even better is that solar attic fans are easy to install, and most solar-style attic fans are designed to match the aesthetics of your home.
The solar attic fan draws hot air out through solar panels placed on the roof, pushing hot air up and out through vents in your attic.
13. Micro-hydro power for your home
People who have the opportunity to view your property's water flow may also choose micro-hydro as a substitute. Microhydroenergy plants convert water into power and are ideal alternatives to solar and biofuel production.
A couple of cylinders of these micro-hydro generators have turbine-type PHILICO hydros with power. If the system can handle up to 10 kW of electricity per year, it could support an entire household, a smaller farm, or even a small holiday location.
Run Out is a simplified solution for boosting power with micro-hydro thermic cells & battery storage.
14. Portable Solar Panels To Take With You
Portable solar panels are our last alternative for this discussion. If you can't make changes at your house with your appliances, energy consumption, or ways of living, then consider using portable solar panels.
These are cheaper than a full-scale solar retrofit on your home since they are much smaller in electricity output, but they can make a big difference in your daily lifestyle. It's also a great way to test how a solar panel operates.
They normally produce less electricity than appliances such as stoves and full freezers. Portable panels can provide great comfort when camping, traveling, tailgating football games, picnics, and more.
These products can start as small as a battery that keeps phones and laptops fueled, your glasses iced, or the food cold. Their battery backup system is a great way to ensure the battery runs continuously.
What is a better alternative to solar panels?
It's worth noting that solar panels are currently the most efficient and widely used renewable energy source. Still, there are emerging technologies being developed, such as solar shingles and solar windows, that offer a more aesthetically pleasing and integrated option for homeowners.
Another alternative to solar panels is wind turbines, which can generate electricity in areas with consistent wind patterns. However, wind turbines typically require more space and maintenance than solar panels. Ultimately, the best alternative to solar panels may depend on the specific needs and constraints of the individual or organization seeking renewable energy options.
If solar panels aren't a feasible option for you and sustainability plans, try these alternatives for your home. There are many other ways to consume solar energy, with many different solar-powered appliances available on the market. You won't only save on your bills this way but also contribute to saving our planet, so go ahead and go green!
See Related: Best Environmental Justice Books
FAQ
What can I use instead of solar panels?
Solar panels are rather costly when purchased solely as an upfront capital expenditure. You may save money by deferring the capex or avoiding utilizing solar loans, solar leases, or solar power purchase agreements altogether.
Solar panels cost more upfront but will return your upfront cost over time.
Depending on the solar panel system one selects, homeowners' solar electric production costs may be lower than what they pay their local utility company in monthly energy costs. Hence, they start saving money – an excellent investment.
On top of this rather sizable reduction in your monthly electricity expenses is all the free electricity you'll generate daily with these systems connected to your solar electric grid.
Is there an alternative to solar?
Yes, there are alternatives to solar energy. One alternative is wind energy, which harnesses the power of wind turbines to generate electricity. Another alternative is hydropower, which uses water flow to turn turbines and generate electricity. Both wind and hydropower are renewable energy sources that can be used as alternatives to solar energy.
How can I use solar energy without solar panels?
Is it possible to use solar energy without solar panels? Yes, it is possible to use solar energy without solar panels. One way to do so is by using solar water heaters, which use the sun's energy to heat water for household use. Another way is using solar-powered generators that convert the sun's energy into electricity, which can be used to power appliances and devices.
Related Reviews
Related Resources