Do you run a solar business or projects and want the best solar proposal software to get more sales? Solar professionals no longer go through the time-intensive paperwork when drafting proposals. The same applies to solar companies that need more leads and sales.
A solar proposal tool makes everything easy. You can do it all using a solar tool. But some software programs are specific.
They are solar tools, design software, or project management tools. But if you are in this business, consider multifunctional solar software that does financial analysis.
Read on as we look into the features of the best solar proposal software programs with a user-friendly interface.
Best Solar Proposal Software Programs
Software to solar software to design and manage solar proposals exists, and a lot of them. The sheer number can be overwhelming if you are in the market for a highly efficient tool. From our research, we have come up with the following list of software for solar proposals to boost sales:
1. Open Solar

Open Solar is a free software tool for engineers, technicians, and businesses. This all-in-one software is best for solar design, proposal design, and project management. This is one of the solar software programs you can use to meet your solar system design and marketing needs.
Open Solar is also an excellent tool for generating leads, boosting sales, and project management. You can accurately use it for accurate 3D designing, and no expertise is required to use it.
Creating solar proposals in this software is a straightforward process.
This tool has many financing options. You can integrate it with your preferred financial partner for secure in-app transactions.
Open Solar also allows you to integrate your existing CRM tools. This level of versatility is a rare feature among solar design software programs. Besides, Open Solar is ideal for business management, which you can do remotely from any device.
Feature Summary:
Open API
Easy integration with other CRM tools
In-app transactions and purchases
3D solar system design
Free to use
Cloud-based and mobile-friendly.
Fully customizable solar proposals
See Related: Best Portable Solar Panels for Home
2. PVsyst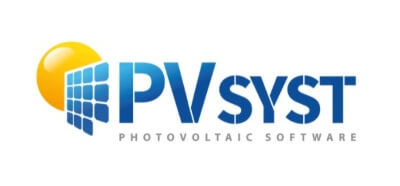 Your solar business or company needs PVsyst software. This tool offers you a platform to design, size, and analyze data for any solar panel system. It is best for both standalone or grid-tied PV systems.
PVsyst is mainly for architects, engineers, and researchers but also a helpful tool if you need to design a selling solar proposal. It may be complex to use, but once you master the skills, you will get the best outcome comparable to none.
PVsyst also has features such as data and component importation. You access the meteonorm data to design a solar system with the highest efficiency.
This software is available for download from the official website. Once you buy your license, you can access all its features.
Feature Summary:
Model storage
Simulation of the solar design
Designing and resizing platform
Shading scene creation
Data importation
Offline use on PCs
See Related: How to Store Solar Energy for Later Use
3. HelioScope

If you are not new to the solar production industry, you must have heard of HelioScope. It is a popular platform for its efficiency in designing PV systems. HelioScope is for experienced and inexperienced solar installers because of its intuitive interface.
HelioScope is also a popular solar design and proposal software because of its many features. Many industry experts recommend it if you want to design and install a high-performing solar PV system, regardless of the size.
The software has a highly advanced workspace with an extensive collection of components you need for any solar system. It additionally has financial options and supports API integration. It offers an all-in-one platform, a dream of every solar installer.
Feature Summary:
API integration
NSRDB/NREL Meteo Integration
3D design and simulation
Shading conditions analysis
Google Map integration
Production cost estimation
CAD tools
Design sharing and exportation
See Related: Best Business Loans for Solar Energy
4. Aurora Solar

Aurora Solar is a cloud-based software that you can access remotely on your PC.
This online platform offers workflow management, solar design, and proposal generation. If you are a solar installer or a business owner, you can use the tool to drive leads and boost sales with a self-selling design proposal.
The solar online tool has an easy-to-use and interactive interface. You don't need to be an expert to perform shade analysis with Aurora Solar.
Besides, the drag and drop components allow you to create a comprehensive design in just minutes. It automatically checks electrical drawings against the industry best practices and electrical constraints.
Aurora Solar has one of the best financial features among many solar proposal software programs on this list. You can quickly check the viability. Calculating various parameters, including billing, is done in just minutes.
And why is it on this list? Aurora Solar is a master in creating selling proposals. The content considers the project requirements, client data, financial analysis, and 3D visuals.
Feature Summary:
Accessible online on any PC
Intuitive interface
Drag and drop components
Automatic financial report generation
Comprehensive solar proposals that boost sales
Financial analysis
· 3D visuals
See Related: Ways to Subscribe to Community Solar
5. Solar Labs

Solar Labs is one of the most advanced SaaS and AI cloud-based tools you can use to design solar PV systems and boost sales.
It is the best choice for commercial solar companies and solar installers. You can use it to draft compelling sales proposals and optimize solar systems for performance.
Solar Labs lest you visualize your solar design in 3D or 2D.
It helps you generate detailed electrical drawings for solar energy production systems of all sizes. Besides, Solar Labs presents you with accurate solar system simulations and shading analysis for the specified period.
What's more?
You can consider Solar Labs as the best solar proposal software for generating sales proposals and commercial reports. It helps you concentrate on the most significant growth parameters and offers many financial solutions elaborately.
The platform provides CAD layout and SLDs, allowing you to create single-line electrical diagrams and export your drawings.
Feature Summary:
Generate compelling sales proposals and commercial reports
3D, 2D, and single-line electrical drawings
Simulation and shading analysis
CAD layout
Design exportation
6. Blu Banyan Solar Success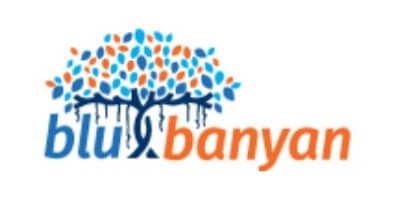 This solar tool was designed for residential, commercial, and large-scale solar installers and developers. It helps to calculate cost reduction and increase profitability faster.
Whether you own a solar company or an independent contractor, Blu Banyan is all you need.
Blu Banyan is designed to improve your company operations and meet your growth needs. It is an all-in-one platform supported by just one database. Blu Banyan integrates accounting, CRM, project management, financing options, and team collaboration capability.
Additionally, Blu Banyan is a better option for solar project management. You can access instant updates on costs, sales, profit, pricing, inventory, AR, and AP. Besides, you can track the progress from the solar installation site.
The list of features offered by Blu Banyan is endless. You can choose it for drafting a proposal, managing a team, conducting financial analysis and generating reports, monitoring project progress, etc.
Feature Summary:
Project management
Visual project milestones
Dashboard with extensive features
Real-time visibility
All-in-one data source
Financial analysis and reporting
Generate proposal
See Related: How to Use a Powerwall without a Solar
7. Scanify

If you want to integrate technology into your solar businesses, choose Scanify. It is one of the best solar proposal software programs that automate various tasks.
With this solar proposal, you will reduce site visits and take a shorter time performing survey-related tasks. Get rid of the old ways of surveying the solar installation site.
This 3D modeling software lets you use drones for site surveying. You will not need handheld shading equipment, which is less accurate and requires more time. Just embrace technology.
Have drones survey the site and photograph it. You can use these in the design and generate CAD files, proposals, shading reports, etc. This online service raises the bar to a new level!
Feature Summary:
Design file export
Drone surveillance
Shading report and proposal generation
Automatic 3D model of the proposed site of installation
8. Solar Graf

Solar Graf is an online tool that helps you generate more sales and complete more solar projects. Its main highlight is the user-friendly interface and integrated solution on the market. This tool allows you to manage the project and your team.
Solar Graf makes it possible to track all solar projects in real-time. It ensures nothing escapes your eyes. Besides, you can scale up your operations.
This tool helps you build compelling proposals with the information from shading analysis, shade reports, and data from Google Sunroof.
Feature Summary:
Shading analysis and report generation
Proposal creation
Team management
Real-time project monitoring
Auto-generated solar design parameter
See Related: Best LED LIghting Stocks to Buy
9. Sighten

Sighten is solar software for residential installers and sales teams. This tool accelerates solar sales and streamlines workflows. Besides, it can help you access solar financing.
If you are looking for a solar financing program, choose Sighten. You can access different financing options on one platform. It also boasts a solar CRM capability that allows you and your team to manage all projects.
Create leads and project sites with the address lookup feature. It lets you pull data for utilities, incentives, weather, and all you need. Sighten is a solar design tool to manage projects, generate reports, and produce professional proposals.
Feature Summary:
All types of financing options
Solar proposals
Signed document generation and exportation
Project management and reporting
Solar CRM tools
Solar design platform
See Related: Best Solar Energy ETFs
10. SolarEdge

SolarEdge is designed for all users in the industry. It is a web-based application that uses satellite or site-based custom images to generate a 3D model of the installation site. Let's mention that SolarEdge is free to use and accessible on any PC.
Solar Edge has comprehensive financial analysis capability, seamless 3D simulations, and compelling customer proposals. You can use these features to win clients and close more deals.
Solar design on the platform is a straightforward process. It features automatic procedures, including strangling, electrical validation, instant design, etc. Also, project sharing between stakeholders and clients is a breeze.
Feature Summary:
3D simulations
Supports satellite or custom images or the proposed site
Financial analysis
Software for solar proposals
Multi-user access
Automatic upgrade
What is Software for Solar Proposals?
Solar proposal software is a tool that allows you to automatically generate professional proposals that turn leads into sales. It is best for solar companies, engineers, installers, and businesses serving local markets.
Solar software allows you to conduct business operations efficiently. The same solar proposal tool can create designs, design proposals, manage customers and your team, conduct financial analysis.
You can also scale your business operations with the best solar proposal software. So, consider the features you need or the intended purpose.
Why Do You Need Solar Proposal Software?
Both commercial solar companies and individual solar installers should consider incorporating in their business operations. Why are we advocating for that? The reasons are many and not limited to the following:
Faster solar proposal design
An engineer or solar designer should consider many factors when drafting professional proposals that boost sales. Solar software automates that time-consuming process and efficiently generates proposals for all solar projects.
Better project visualization
Most solar proposal design software programs have a workspace for simulating solar projects. That makes it easy to present it to clients and explain how it will transform their office or home power needs.
More sales
This, by far, is the reason you need solar software to design proposals. Solar companies and businesses need to win more customers and boost sales. This tool helps you to win prospective clients.
Better proposal tracking
Tracking proposals is a better marketing approach. You need to understand how your customers and prospects react to your ideas and use that information to improve. This tool allows you to do that.
Better solar project Management
Most solar proposal tools manage the proposals and also solar projects. You can track the progress and effectively conduct financial analysis.
We have discussed the best software to manage solar proposals. Fortunately, these tools offer you more than that. You can additionally use them for financial analysis, shading analysis, project, and team management, among other functions.
You must choose the best solar proposal software with the features you need. Any choice should help you generate a selling proposal for boosting sales.
See Related: Best Solar Panel Alternatives
FAQs
What is a solar proposal?
A solar proposal is a document that outlines the proposed solar energy system for a particular project. It includes details such as the size of the system, the expected energy output, and the estimated cost. Solar energy companies typically use solar proposals to present their proposed system to potential customers.
How do you make a solar proposal?
A solar proposal is a document that outlines the details of a solar energy project and presents it to potential clients or investors. To make a solar proposal, you must gather information about the project, such as the location, energy needs, and available incentives.
Then, you need to use this information to create a detailed plan that includes the system design, cost breakdown, and estimated savings over time. Finally, you can present the proposal to the client or investor, highlighting the benefits of the solar project and addressing any concerns they may have.
What is a solar proposal designer?
A solar proposal designer is a professional who creates proposals for solar energy projects. They use their expertise to design solar energy systems that meet the needs of their clients. Solar proposal designers consider factors such as location, energy usage, and budget to create customized proposals that maximize the benefits of solar energy for their clients.
What should be included in a solar proposal?
This document outlines the details of a solar energy project, including the system design, equipment specifications, and financial analysis. A solar proposal should include a detailed description of the solar energy system, including the type of panels, inverters, and racking system used.
Additionally, a solar proposal should include a site analysis that considers the solar panels' location, shading, and orientation to optimize energy production. Finally, a solar proposal should include a detailed financial analysis that outlines the project costs, expected energy production, and return on investment.
Related Resources
Kyle Kroeger, esteemed Purdue University alum and accomplished finance professional, brings a decade of invaluable experience from diverse finance roles in both small and large firms. An astute investor himself, Kyle adeptly navigates the spheres of corporate and client-side finance, always guiding with a principal investor's sharp acumen.
Hailing from a lineage of industrious Midwestern entrepreneurs and creatives, his business instincts are deeply ingrained. This background fuels his entrepreneurial spirit and underpins his commitment to responsible investment. As the Founder and Owner of The Impact Investor, Kyle fervently advocates for increased awareness of ethically invested funds, empowering individuals to make judicious investment decisions.
Striving to marry financial prudence with positive societal impact, Kyle imparts practical strategies for saving and investing, underlined by a robust ethos of conscientious capitalism. His ambition transcends personal gain, aiming instead to spark transformative global change through the power of responsible investment.
When not immersed in the world of finance, he's continually captivated by the cultural richness of new cities, relishing the opportunity to learn from diverse societies. This passion for travel is eloquently documented on his site, ViaTravelers.com, where you can delve into his unique experiences via his author profile.