What are the best BlackRock socially responsible investing funds? If you wish to invest in BlackRock sustainable funds, here is everything you need to know.
It's no doubt that socially responsible investing has become the goal of many investors. This is in light of the devastating impacts that global warming and environmental degradation have unleashed on our planet.
Now every small act to revert this trend is paramount, and investors are no longer just looking for profits but also environmental upgrades. Investors are looking to invest in companies that not only promise a good return on investment but those that employ strategies that take care of the environment.
BlackRock is a company that helps investors achieve such goals. With BlackRock's socially responsible investing funds, investors can invest in companies that appeal to their environmental motivations.
Today, we explore some of the best BlackRock socially responsible investing funds to help you reach your sustainable investing goals.
Top BlackRock Socially Responsible Investing Funds
With BlackRock's socially responsible investing, it's all about inventing new and better ways of conducting business. The company offers numerous socially responsible investment options, allowing investors to choose what best suits their motivation.
Recently BlackRock is working hard to fulfill Larry Fink's promise to focus more on climate change investments. This is being achieved through a slate of iShares socially responsible funds, which consider both social and environmental aspects when choosing companies to invest in.
The recently launched set of BlackRock ESG funds include:
This iShares ESG fund tracks investment outcomes of an index, made of an assets' portfolio from companies that show positive ESG characteristics, as per the identified index provider.
As part of the fund's investment strategy, it offers investors access to a portfolio of primary funds that consider the primary ESG issues. Each primary ESG fund in the portfolio seeks to track indexes that apply business involvement screens, including controversial weapons, thermal coal, tobacco, and oil sands.
These screens are centered on specific thresholds, including revenue and percentage of revenue, to determine which companies can be included in the funds.
If you are looking for a diversified, sustainable investment portfolio, this is one of those BlackRock socially responsible investing funds to consider. It gives you access to a wide blend of stocks and bonds from sustainable global companies. And, with the help of BlackRock fund advisors, you can invest in a balanced, sustainable portfolio with assets from socially responsible companies.
See Related: Best Climate Change Mutual Funds
This is an open-end iShares sustainable ETF fund that goes beyond the traditional assets, either leveraged or short-term strategies. The fund is designed to track a specific index comprising an assets portfolio representing positive ESG characteristics.
Over 80% of this fund's portfolio assets comprise securities that encompass the index. In essence, it offers investors a chance to invest in a wide blend of securities from companies that consider ESG issues in their strategies. If you are looking for some reliable passive income streams, this fund offers you one through dividends.
By investing in this fund, you are actually investing in all six underlying holdings. The net expense ratio is 1.8%. The fund has an A in MSCI ESG Fund Rating and avoids assets deemed to have interests in tobacco, weaponry, thermal coal, oil sand, etc.
See Related: Best ESG Target Date Funds
This is also one of the best BlackRock socially responsible investing funds that allow you to invest your money in a way that benefits the environment. The BlackRock ESG fund consists of a portfolio of assets, which incorporates environmental, social, and governance traits.
By investing in this fund, your money will be diversified among the top six holdings, including EAGG, ESGU, ESGE, ESGD, ESML, and XTSLA. Its expense ratio is 0.32%, while the net expense ratio stands at 0.18%.
See Related: Best Globalization Jobs & Careers
Like the other iShares sustainability funds, the EAOA fund creates investment portfolios from companies that show positive social, environmental, and governance aspects. This fund also avoids assets from companies with interests in civilian firearms, tobacco, thermal coal, and sand oils. It, however, allows for some assets in companies with a maximum 0.11% interest in nuclear weapons.
As of July 2021, the fund managed assets worth $19.725 million, with a YTD NAV total return ratio of 9.97%. By investing in this fund, you'll be investing in five of the top six holdings, as mentioned above.
The fund's portfolio consists of 79.66% equity, 19.58% fixed income, and 0.75% cash. It's among the best BlackRock socially responsible investing funds that can help you achieve your sustainability goals.
See Related: Corporate Governance: Reasons for Effective Management
5. BlackRock ESG Bond Fund
This fund seeks to offer socially responsible investors a blend of capital and income growth. It does so by exposing them to a portfolio comprising debt securities across various fixed-income instruments and sectors. It uses security selection and asset allocation models in creating its portfolio.
This fund selects corporate bonds from companies with positive aggregate societal results, based on BlackRock's requirements, in comparison to the Bloomberg Barclays US Aggregate Bond Index.
Currently, this fund comprises assets worth $64.5 million, with a -0.87% NAV total return. Its annual expense ratio is 1.50%, and the net expense ratio stands at 0.31%.
With a 4-star overall Morningstar rating, the fund is proving to offer just what the investors want. Therefore, if you haven't still decided which of the BlackRock socially responsible investing funds to try, you can give this one a shot.
See Related: Best Portable Solar Panels for Home
Popular BlackRock Investment Funds
1. BlackRock Equity Index Fund
This is one of the major BlackRock index funds, comprising more than 4 billion dollars in managed assets. Consistency in positive annual turnover and ethical corporate governance are some of the fund's key aspects that make it so popular with socially responsible investors.
The fund is almost exclusively US-based, meaning that even its investment portfolios are US-based. In fact, recent data shows that approximately 98.5% of the fund's total portfolio value comprises US stocks. On the other hand, only around 0.9% of the entire fund's value includes non-US stocks.
However, while stocks dominate this fund's portfolio, it also invests in several other assets like bonds, cash, etc. But, they account for just a minor percentage of its value.
One unique thing about Blackrock Equity Index Fund is that it tends to focus more on technology. For instance, out of the fund's top 10 holdings, 6 are tech companies. These include technology giants like Apple, Amazon, Microsoft, and Alphabet.
As for the non-tech holdings, the fund has interests in companies like Johnson and Johnson, Berkshire Hathaway, JP Morgan Chase, and Exxon Mobil.
Currently, this Equity Index Fund manages more than $4 billion in assets, with a consistent average annual turnover of 5.49%. At the same time, its annual operating expenses amount to 0.02% of the fund's total assets value under management.
The best Blackrock Equity Index Fund's 3-month return is 25.90%. And, the worst 3-months return is -29.55%. So, if you want to make that investment choice, you have your facts.
See Related: Ethical Dividend Stocks to Invest in Today
2. BlackRock US Debt Index Fund
This is an open-end, US-based fund. It's one of the most common BlackRock socially responsible funds that target to generate long-term returns, just like an investment-grade bond ETF (exchange-traded fund).
The BlackRock US Debt Index Fund holds assets intended to track investment-grade bond ETFs. It does so by investing in indexed mutual funds, ETFs, cash, collective funds, and several other similar investments.
If you want access to some top-quality debt securities, BlackRock US Debt Index Fund offers an incredible option. The fund works to attain investment results, the same as the price and yield performance of the underlying index (as per Bloomberg Barclays US), before all fees and expenses.
And as for the investment strategy, BlackRock manages the fund through representative sampling indexing.
The fund's portfolio includes 89.6% bonds, 9.7% cash, and 0.8% other assets. It contains zero US-based and non-US-based stocks. The fund is typically invested and reinvested mainly in a debt securities portfolio. Currently, the fund manages over $699.42 million in assets, with an annual turnover ratio of 18.12%.
See Related: Important Pros and Cons of Globalization
3. BlackRock Technology Fund
The BlackRock Technology Fund is designed to maximize total returns. Unlike the previous two funds that are US-based, this one is global. It invests around 70% of its total portfolio assets in equity securities of the world's major tech companies. In fact, most of its holdings are in companies whose main business is in technology.
One crucial thing to note about this fund is that all its currency-hedged share classes use derivatives to prevent losses due to currency fluctuations. Using derivatives for a hedged share class will, however, pose the risk of spillover (contagion). But, the fund's management ensures that appropriate procedures are put in place to mitigate the spill-over risk to the other share classes.
When it comes to sustainability, this fund enjoys an A in MSCI ESG Fund Rating. Therefore if you are looking for the best BlackRock socially responsible investing options, this is one of them. Its strategies avoid investing in companies known to engage in weapons, tobacco, thermal coal, or oil sands.
See related: Worst ESG Companies | Stocks to Avoid
5.

BlackRock Money Market Fund
BlackRock was established with the sole purpose of helping people manage and grow their money. They do so by aligning your investments and values with funds that support sustainability and positive social impact.
The US money market funds include four main options:
Institutional prime funds
Institutional municipal funds
Government and Treasury funds
Retail prime funds
Each of these categories comprises several smaller funds that one can invest in. You can contact BlackRock fund advisors for more details on each.
The primary investment objective of this fund is to achieve the highest current income level, consistent with the stability of principal and liquidity maintenance. To help achieve this objective, the fund invests in a wide spectrum of short-term but high-quality US-based money market instruments, including the US and foreign banks, government, and commercial obligations. This fund also seeks to maintain $1.00 per share in net asset value.
The securities that the fund acquires are subject to various key requirements, including quality, diversification, etc., as per Rule 2a-7 of the 1940 Investment Company Act and other 'SEC' rules (Securities and Exchange Commission).
The minimum initial investment for Investor A in this fund is $1,000 for an account, except for the following:
$250 for specific fee-based programs
$100 for specific employer-funded retirement plans
$50 for investors seeking automatic investment plans
For the institutional shares, the minimum initial investment is $2 million, both for individuals and institutions. Institutional shares here are available only for clients of listed investment advisors who have invested at least $250,000 in the Fund.
You should note that dividends and incomes from BlackRock's Money Market Portfolio might be subjected to federal income taxes. They might get taxed as capital gains or ordinary income unless you enjoy tax exemption as an investor.
See related: Best Sustainability Podcasts You Need to Listen To
lackRock Overview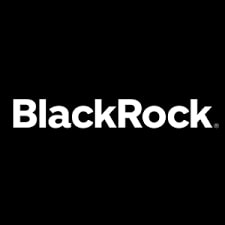 Established in 1988, BlackRock is a multinational investment management firm with headquarters in New York. Initially, Laurence Douglas Fink and his partners established the company for two reasons;
Risk management
Fixed income asset management
Currently, this American conglomerate is undoubtedly one of the largest global asset managers.
The company currently has a presence in 30 countries, serves clients in around 100 countries, and manages over $9 trillion in assets. If you are looking for an asset management firm, BlackRock offers an excellent option.
The company has over 7,500 employees in the US only and offers its clients over 35 million retirement plans in the country. As for credibility and acceptance, over 100,000 financial advisors chose the company to offer them assistance in creating their clients' portfolios.
Also, when talking about socially responsible investing, BlackRock is never left behind. In his 2020 annual open letter, the company's CEO made environmental sustainability the core goal for the company's future investment decisions. The company even declared to sell its coal investments worth $500 million.
In the speech, Larry promised to double the company's sustainable ETF offerings, do away with thermal coal investments, and encourage key providers to emphasize ESG benchmarks.
Being one of the biggest assets managers globally, BlackRock investment climate change funds will certainly have substantial effects on the ESG issues. Both companies and individual investors will have a chance to make a difference.
It is no doubt that the 2020 pandemic has brought more awareness to the public, companies, and governments about the need for environmental protection.
In fact, sustainable and value-based investing has seen a steep surge amid the COVID-19 pandemic and the anti-racism protests experienced in the year.
See Related: Different Types of Social Responsibility to Know
What Is Socially Responsible Investing?
The fact is, when the term sustainable investing comes up, different interpretations also emerge. But, whatever sustainable goal motivates an investor, BlackRock has a solution.
Socially responsible investing is also known as green investing or ethical investing. This includes all investment strategies that try to balance financial return on investment and the environmental/social good.
This means that while the financial return is desired, the investment should also affect social change, which the investors regard as positive.
The main drawback is that this kind of investment only constitutes a minor percentage of the total funds that a corporation invests. Also, they are faced with numerous obstacles.
Generally, investors here look for corporations that promote things like consumer protection, environmental stewardship, human rights, racial equality, gender diversity, etc. In some instances, SRI strategies avoid investments deemed to have negative environmental/social effects. They avoid businesses that promote alcohol, gambling, tobacco, weapons, fast foods, fossil fuels, etc.
Most of the best BlackRock socially responsible investing tends to consider issues under the ESG umbrella – environmental, social justice, and corporate governance.
By integrating traditional investment insights and strategies with ESG ones, individual investors and companies can sustainably pursue their investment goals.
See Related: Anti-Capitalist Investing: Meaning & Can It Work?
Pros and Cons of BlackRock Socially Responsible Investing
Like many other forms of investments, BlackRock's socially responsible investing funds also have a good and a bad side. However, the good, in this case, surpasses the bad. Here are the major pros and cons of these investment funds.
Pros
Gives the investor a sense of fulfillment, knowing that their money is supporting their beliefs and values. Generally, it's making a positive impact besides generating more money.
The funds encourage both individuals and companies to take action in protecting the environment. This means that slowly we can revert the devastating effects of pollution and global warming.
It allows investors to avoid socially irresponsible companies and still make money through other investments.
BlackRock's Socially Responsible Investing encourages a culture of investing in things that matter. Not only to the individual investor but to the planet as a whole!
Cons
Sometimes it's hard to choose between profits and values, especially when other non-socially responsible funds offer more lucrative deals.
It requires significant research before you identify the best sustainable investments that fit your motivation and values.
Not all investments that claim to be socially responsible are indeed that. Some are just Greenwashing.
While BlackRock funds for sustainability are a major step towards responsible investing, much more needs to be done. Laws and regulations need to be passed to support the initiatives, and more awareness should be created. This way, we can create a culture of minding about how our actions affect the rest of the planet.
Related Resources
Kyle Kroeger, esteemed Purdue University alum and accomplished finance professional, brings a decade of invaluable experience from diverse finance roles in both small and large firms. An astute investor himself, Kyle adeptly navigates the spheres of corporate and client-side finance, always guiding with a principal investor's sharp acumen.
Hailing from a lineage of industrious Midwestern entrepreneurs and creatives, his business instincts are deeply ingrained. This background fuels his entrepreneurial spirit and underpins his commitment to responsible investment. As the Founder and Owner of The Impact Investor, Kyle fervently advocates for increased awareness of ethically invested funds, empowering individuals to make judicious investment decisions.
Striving to marry financial prudence with positive societal impact, Kyle imparts practical strategies for saving and investing, underlined by a robust ethos of conscientious capitalism. His ambition transcends personal gain, aiming instead to spark transformative global change through the power of responsible investment.
When not immersed in the world of finance, he's continually captivated by the cultural richness of new cities, relishing the opportunity to learn from diverse societies. This passion for travel is eloquently documented on his site, ViaTravelers.com, where you can delve into his unique experiences via his author profile.