Several years ago, I began to get concerned about my carbon footprint. I travel frequently, and I realized that I was responsible for a great deal of carbon emissions. However, my work requires that I travel frequently, so I am not able to avoid taking flights and driving long distances.
Eventually, I learned that I could purchase carbon credits (also called carbon offsets) to negate my emissions. While this may not be as good as not creating the greenhouse gases in the first place, it's the best thing I can do for the environment.
In the past, purchasing carbon credits was complicated and could be confusing. However, there are numerous carbon credit marketplaces that make it very easy to buy your own carbon offsets. It is even possible to invest in carbon credits.
Read on to learn more about buying carbon offsets.
Purchasing Carbon Credits To Offset Your Own Emissions
Step 1: Determine Your Carbon Emissions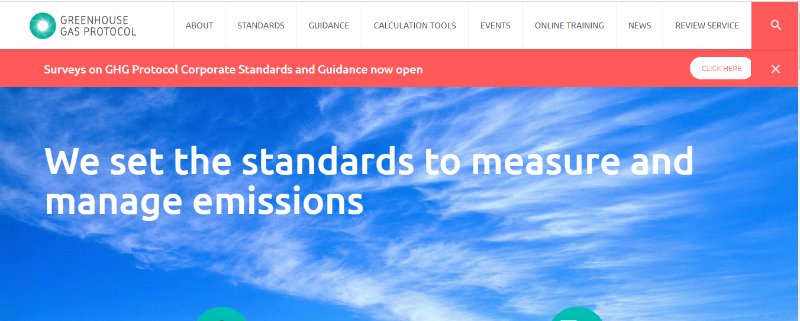 It is vital that you calculate the amount of carbon emissions that you or your business are creating. This way, you will know exactly how many carbon credits you need to buy. There are several different ways to calculate carbon emissions, but Greenhouse Gas Protocol (GHG Protocol) is the industry standard. It is used by over 90% of the Fortune 500 companies that calculate their carbon emissions.
Instead of offering an online calculator with limited options, GHG Protocol offers many different worksheets. These worksheets include calculations for companies in various industries, as well as municipalities. I used the Emissions Factors From Cross-Sector Tools worksheet on the Calculation Tools page.
All of the worksheets are formatted as Excel sheets. This makes it easy to do calculations using Excel's built-in functions. This will save you a great deal of time and result in more accurate results.
Once you have calculated the amount of greenhouse gas emissions that you need to offset, you are ready to buy carbon credits.
See Related: What Are Green Buildings? What to Know About Sustainable Building
Step 2: Register On a Carbon Credit Marketplace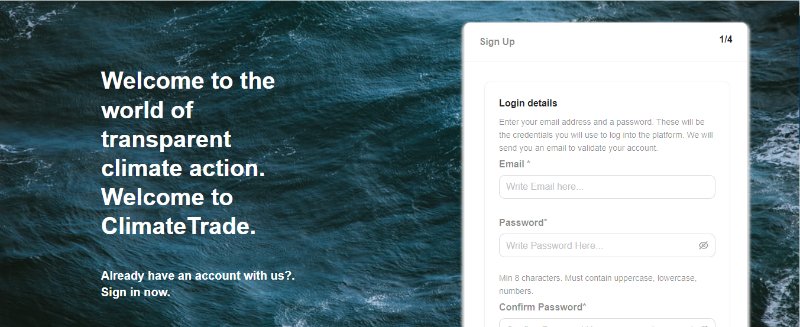 There are several ways that you can purchase carbon offsets. It's possible to buy carbon offsets from the company running the carbon offsetting project, from a broker, or from a marketplace. I have always purchased my carbon offsets from a marketplace.
While some people prefer to buy carbon credits directly from the project, I don't do this. This is primarily because it requires an immense amount of research to identify worthwhile projects individually. You don't have to do this with a reputable marketplace, as they have already vetted the projects that they list.
Another popular option is to use a broker. However. carbon credit brokers often charge huge markups. These markups are usually significantly larger than the fees charged by marketplaces.
The marketplace I use is called ClimateTrade. It's one of the most well-established and reputable marketplaces on the Internet. It vets each project it lists carefully. ClimateTrade even uses blockchain technology so that you can ensure your money ends up with the intended organization.
Signing up with Climate Trade is quite easy. All you have to do is put in standard info like your email address, password, and name. The platform will send you a confirmation email for security reasons.
See Related: Best Climate Change Stocks To Invest In Today
Step 3: Search Through Available Projects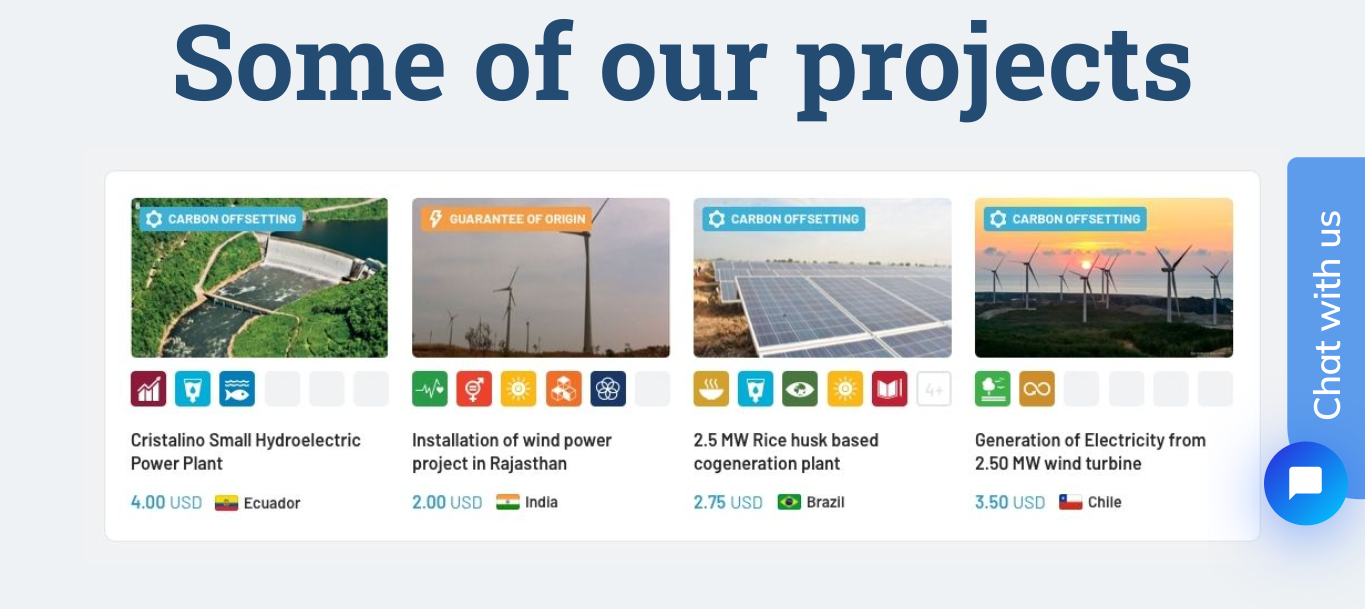 After you have created an account on a marketplace, it's time to browse through the marketplace's listings until you find a project that you like. Large marketplaces may have many different projects available at any given time, so you may want to filter the search results to save time. Common search filters include certification, price, country, and industry. Alternatively, you might want to simply browse through listings if you aren't sure what you are looking for.
See Related: Best Green Companies to Invest
Searching For a Legitimate Certification
One of my favorite ways to filter search results on a carbon offset marketplace is by certification. This is because I always ensure that any project I help fund will actually work to reduce greenhouse gas emissions. Unfortunately, not all carbon offsets are created equal. there are unscrupulous companies that sell carbon offsets that do not actually help you reduce your carbon footprint.
Thankfully, it is easy to determine whether a project is legitimate. You simply need to check whether it has a certification from an established verifier.
According to the Massachusetts Institute of Technology, the established verifiers include Gold Standard, Verified Carbon Standard, and Climate Action Reserve. These organizations will evaluate projects to ensure that they are effectively working to reduce the carbon footprint of the people who purchase their credits. Only projects that meet their standards will get certified.
Searching by Industry
I also like to filter search results by industry. This is because I tend to support projects that involving planting trees. If there is a particular cause that you want to support, you may want to use this filter along with the certification filter.
Using both filters at once will enable you to narrow the results down to just a few projects, even on the largest marketplaces.
See Related: Climate Change Investment Opportunities for Your Portfolio
Step 4: Research the Project That You're Interested In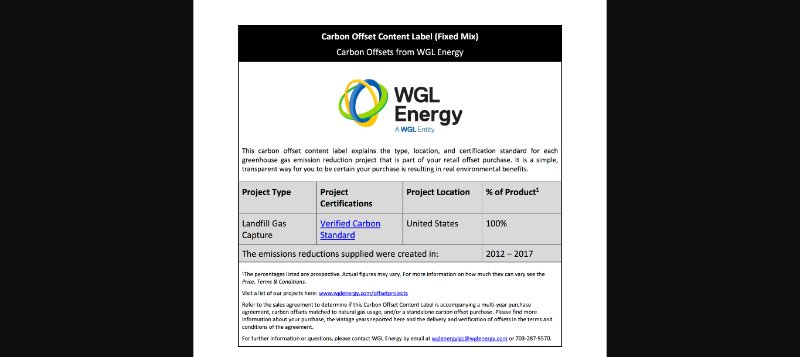 After I've identified a project that I'm interested in, I do in-depth research into the project's operations. I pay particularly close attention to the project's location, whether carbon offsetting is the focus of the operation, the year the credits were produced, and the background of the company selling the credits.
I live in the United States, and the majority of my emissions have been released into American environments. I look for projects based in the United States to help offset my local carbon footprint. However, some people like to purchase carbon credits from operations in highly polluted countries like China.
Many companies make carbon offsetting a small part of their operations. However, I look for organizations that are dedicated to helping the environment. This way I can be sure that a company won't take the money I sent them for carbon credits and use it to fund operations that harm the environment.
I also look at the year the credits were produced. I try to find credits issued recently. This is because my carbon footprint only expanded in the last few years.
Finally, I look into the background of the company selling the credits. Some companies that have harmed the environment sell carbon offsets to try and save face. I avoid supporting these companies.
See Related: Best Energy Credit Software Programs
Step 5: Purchase the Right Number of Credits

Now that you've identified a project that you want to support, it's time to purchase your credits. Keep in mind that carbon offsets are generally sold in one-ton increments. However, different listings may use varying measurements. Be sure to double-check this when you are preparing to purchase your carbon offsets.
Even if I think I remember the result of the emissions calculations from Step 1, I also double-check to be sure I have the correct number in mind. It's my goal to be carbon neutral, so it is important to me that I offset all my greenhouse gas emissions.
Step 6: Obtain Your Carbon Offsetting Certificate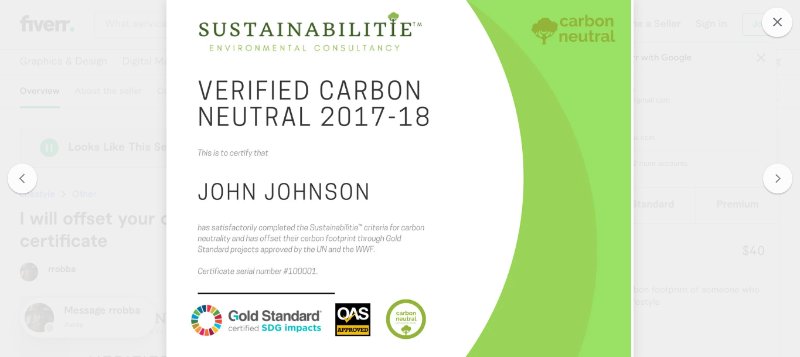 While this is optional, I always like to get a carbon offset certificate after I purchase carbon credits. I generally like to print out these certificates and put them on the walls in my living room. They make great conversation pieces when I have guests. I have even been able to inspire several other people to live a carbon-neutral lifestyle through these conversations.
If you are purchasing carbon credits on behalf of your business, I strongly suggest that you get a certificate. You can put the digital certificate on your website and print out a paper certificate to put in your place of business. This will help you show potential customers that you care about the environment.
See Related: Best Carbon Accounting Software Options
How to Invest in Carbon Credits
Like many intangible assets, it is not possible to invest in carbon credits directly. While you can buy carbon credits yourself, you cannot resell them unless you are a broker. Thankfully, there are two methods that you can use to invest in carbon credits.
The more complicated method is to invest in carbon futures. This means that you will enter into a contact with a third-party to trade carbon credits at some point in the future. I have never done this myself, and I do not recommend this unless you are an expert futures investor. This method is complex and time-consuming. Also, investing in carbon exchange-traded funds (ETFs) accomplishes the same thing much more easily.
Investing in a carbon ETF essentially means that you are having a professional invest in carbon credit futures for you. This method is far easier and quicker. It is also more accessible, as a variety of popular platforms offer carbon ETFs.
See Related: Best ESG ETFs to Invest in Today
Investing in Carbon Exchange-Traded Funds
Step 1: Open a Brokerage Account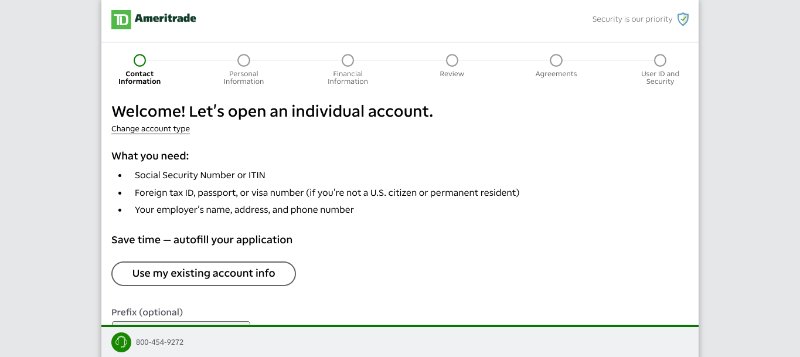 If you are planning on investing in carbon ETFs, you will need to open an account with an investment brokerage. Keep in mind that many popular investment apps will not let you invest in ETFs. Instead, you may need to go with a more traditional brokerage. I use TD Ameritrade because it is easy to use and offers a wide selection of ETFs. They also do not charge a fee for ETF trades.
Opening an account with a brokerage will require you to input a great deal of personal information. Brokerages require this to reduce fraudulent trading. You will need to provide your name, date of birth, address, Social Security number, and financial information. Once you have completed setting up your account with your chosen brokerage, it's time to look through their ETF options.
See Related: Best Green Ammonia Stocks to Invest in Today
Step 2: Choose Your Carbon ETF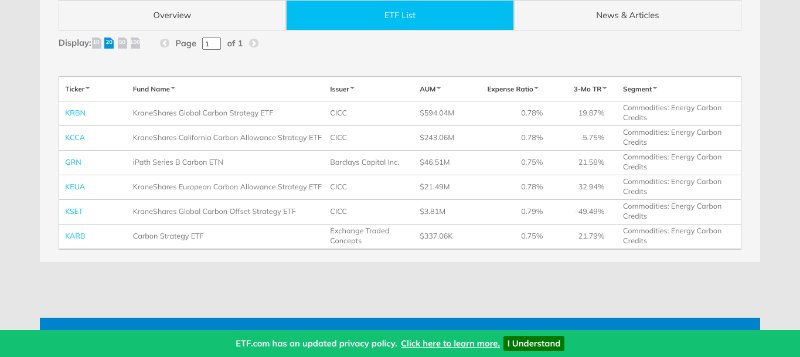 You can find the carbon ETFs offered through your brokerage by looking through their commodity-based ETFs. If your brokerage offers quite a few commodity-based ETFs, then you may want to further filter results by searching for "carbon."
Once you have found the carbon ETF listings, you can inspect them to determine which you want to invest in. There are several things I look for in an ETF, including the issuer, the amount of funds under management, and the three-month return.
One of the most important things to look for in an ETF is a well-established issuer. I look for well-established investment banks. Some of the smaller ETFs, including some carbon credit ETFs, are issued by tiny operations with no verifiable track record.
I also consider the amount of funds under management. This shows you how popular the fund is. Of course, this does not necessarily mean the fund will be profitable.
Finally, I consider the fund's track record. One of the most common metrics used when evaluating an ETF is its profitability over the last three months. I also consider how the fund has performed over the last few years. As carbon ETFs are quite new, some funds have only been around for months. You may want to avoid these, as you will not be able to assess the fund's track record.
See Related: Best Solar Energy ETFs to Invest in Today
Step 3: Purchase Shares In Your Chosen ETF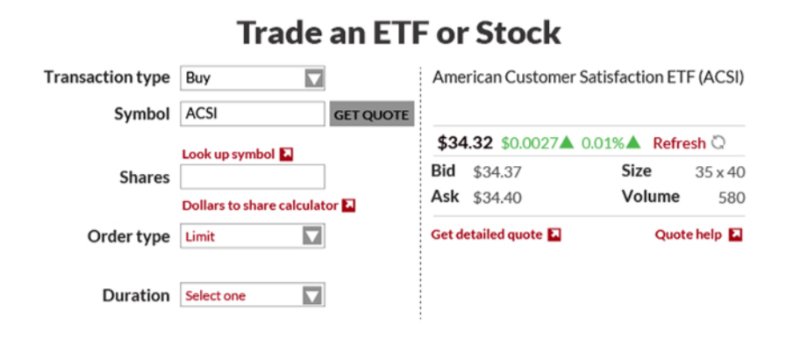 Now that you've identified the ETF that you want to invest in, it's time to actually purchase the shares. The share prices for ETFs vary widely, so it's best to have a dollar amount that you want to invest rather than a number of shares in mind.
If you are just getting started with carbon ETFs, it's a good idea to make a relatively small investment. This will give you time to learn about the market before you invest a great deal of money.
Purchasing shares in an ETF is very similar to purchasing stocks. You have to input the symbol for your chosen ETF for your brokerage to look it up. You will be able to see how much each share is trading for and how it has performed so far that do.
When you actually make your purchase, you will also be able to specify things like a stop-loss limit (just as you would with stocks). This will ensure that your ETF share are automatically sold if the price drops to a certain point.
Related Resources
Kyle Kroeger, esteemed Purdue University alum and accomplished finance professional, brings a decade of invaluable experience from diverse finance roles in both small and large firms. An astute investor himself, Kyle adeptly navigates the spheres of corporate and client-side finance, always guiding with a principal investor's sharp acumen.
Hailing from a lineage of industrious Midwestern entrepreneurs and creatives, his business instincts are deeply ingrained. This background fuels his entrepreneurial spirit and underpins his commitment to responsible investment. As the Founder and Owner of The Impact Investor, Kyle fervently advocates for increased awareness of ethically invested funds, empowering individuals to make judicious investment decisions.
Striving to marry financial prudence with positive societal impact, Kyle imparts practical strategies for saving and investing, underlined by a robust ethos of conscientious capitalism. His ambition transcends personal gain, aiming instead to spark transformative global change through the power of responsible investment.
When not immersed in the world of finance, he's continually captivated by the cultural richness of new cities, relishing the opportunity to learn from diverse societies. This passion for travel is eloquently documented on his site, ViaTravelers.com, where you can delve into his unique experiences via his author profile.