Solar power has gained significant traction among homeowners and businesses as the world leans towards cleaner, sustainable energy sources. Deciding whether to buy or lease solar panels is critical, with financial implications that vary immensely between the two options.
In this article, we'll delve into the pros and cons of buying vs. leasing solar panels, helping you make an informed choice based on your needs and preferences.
When investing in solar energy, the primary difference between buying and leasing lies in ownership and associated benefits.
Purchasing a solar power system outright with cash or through a loan grants you full ownership and access to all incentives.
Conversely, leasing a solar panel system often requires less upfront investment; however, the solar company retains ownership and assumes responsibility for maintenance and support.
As you consider solar energy for your home or business, consider the various factors that impact the decision to buy or lease, such as the cost, incentives, and system maintenance.
Ultimately, the choice comes down to your financial goals and personal preferences. Let us guide you through the crucial aspects of each leasing and buying option and empower you to make the best possible decision.
Understanding Solar Panels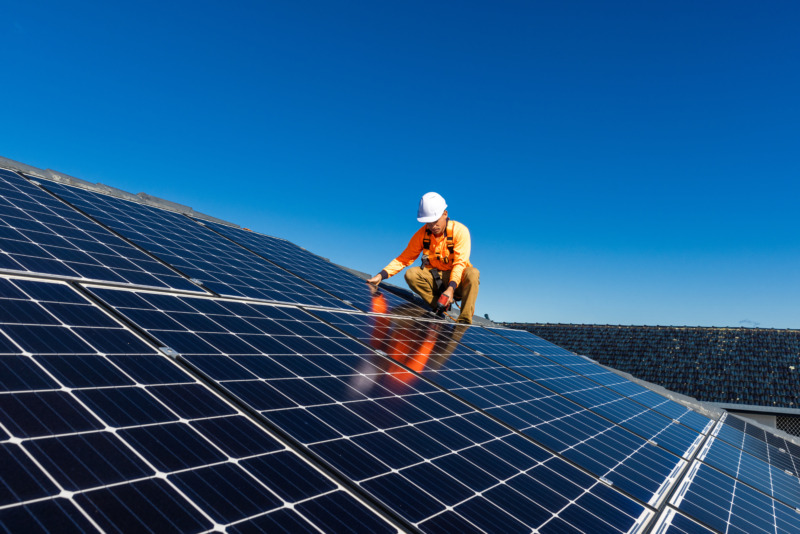 Solar panels provide a sustainable and cost-effective way to generate electricity for your home. When considering solar panels, leasing or buying is essential to determine the ideal solution.
Leasing solar panels involves paying a monthly fee to a solar leasing company that owns and maintains your solar panel system. This option might be attractive for individuals who prefer not to spend a considerable amount upfront, as well as those who want to alleviate the responsibility of maintaining the system. The company handles various aspects such as solar installation, repairs, and overall system performance.
On the other hand, buying solar panels involves a more significant upfront investment. However, it offers the advantage of owning the solar energy system itself, which allows you to apply for federal tax credits, potentially increase the value of your home, and claim any incentives available in your area. As a homeowner, you also assume responsibility for maintaining the solar panel system, which might require occasional maintenance or component replacements.
Leasing solar panels typically cost between $50 and $250 per month, depending on factors such as energy usage, the company, location, and the specific plan chosen. Meanwhile, outright purchasing a solar panel system might range from a few thousand to tens of thousands of dollars, depending on the system size, location, and any available incentives.
Important differences between leasing and buying solar panels include ownership, incentives, and home-selling implications. When purchasing a solar panel system, you own it and receive all the benefits and potential savings that come with it. The leasing company will own the system and most of the accompanying incentives when leasing federal solar tax credit.
In conclusion, the choice between leasing and buying solar panels relies heavily on your financial situation, long-term goals, and your commitment to maintenance and responsibility. Understanding the implications of each option will help you make an informed decision that suits your needs and budget.
Benefits of Buying Solar Panels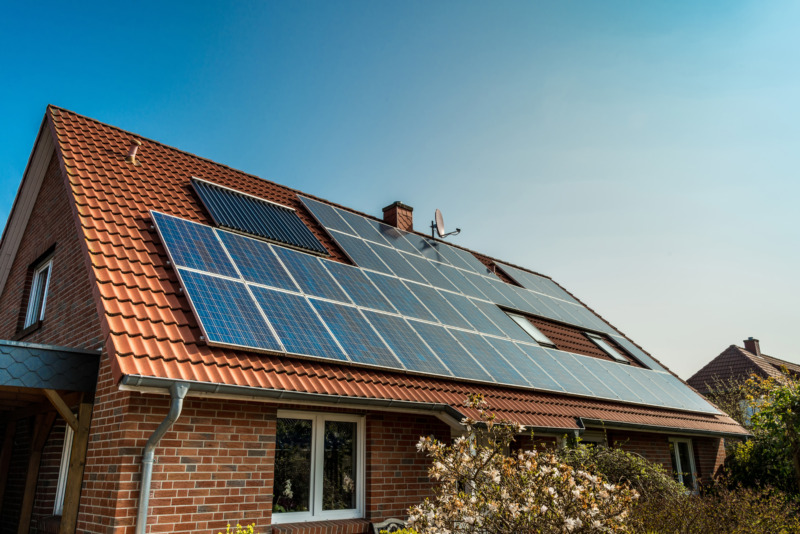 Initial Costs and Ownership
When comparing buying solar panels or leasing, one significant advantage of buying solar panels is ownership. When you purchase a solar panel system, you gain full control, maximizing its benefits. While the initial costs of purchasing solar panels may be higher than leasing, various financing options are available, such as loans, to ease the burden of upfront expenses. Being the system owner also makes you eligible for federal tax benefits and local incentives, which can offset the initial investment.
Long-Term Financial Considerations
Buying solar panels vs. leasing offers numerous long-term financial benefits. By owning the system, you can experience significant utility savings, reducing your monthly electricity bills. This reduction in costs not only helps you recoup your initial investment but also allows you to save money in the long run.
Another advantage of buying solar panels is the potential increase in your property's value. A solar panel system has been shown to make a home more attractive to potential buyers and increase its resale value. In contrast, a leased system may deter potential buyers, as they would need to assume the lease or the system may need to be removed before the sale.
Moreover, when you own your solar panels, you are responsible for any maintenance and repairs required. This responsibility means that you can ensure the system operates efficiently and effectively, allowing solar companies and you to maximize its benefits for years.
By investing in purchasing solar panels, you unlock long-term financial benefits, such as utility savings, property value increases, and eligibility for tax benefits and incentives. Owning a solar panel system helps reduce your environmental footprint and makes an excellent long-term investment for homeowners seeking sustainable and cost-efficient energy solutions.
See Related: Different Solar Financing Models: What is Best for You?
Benefits of Leasing Solar Panels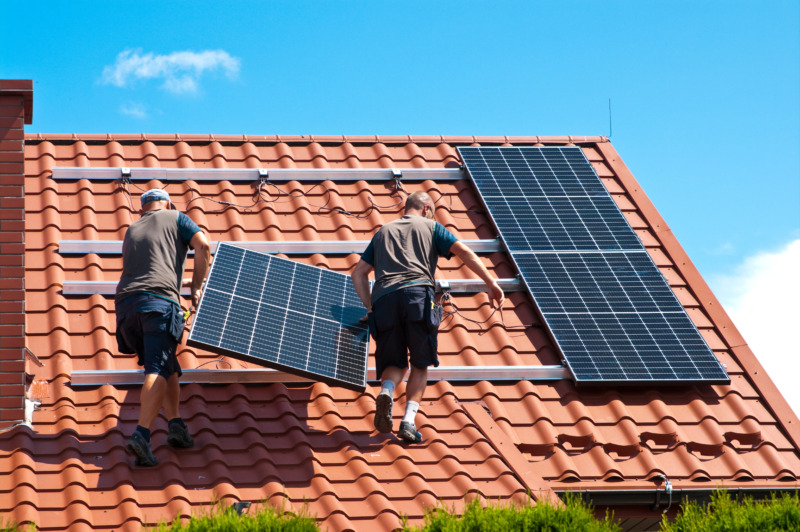 Installation and Maintenance
Leasing solar panels offers the advantage of a hassle-free installation and maintenance experience. When you choose solar panels, the leasing company takes care of the installation process, ensuring that the system is correctly set up and functioning optimally.
Additionally, they handle any maintenance and repairs required throughout the lease term, meaning you don't have to worry about unexpected costs or finding a technician to perform the necessary work. This can be a significant benefit for homeowners who might not have the time, expertise, or resources to manage these responsibilities independently.
Potential Savings
Though buying solar panels typically results in higher long-term savings, leasing can still provide a more affordable option for people who may not have the upfront capital required to purchase a system outright. By leasing solar panels, you can generate clean energy and reduce electricity bills without a large initial investment.
The leasing company takes advantage of federal tax benefits and local incentives, allowing them to offer you lower monthly lease payments. This option can help you save on utility costs while utilizing green energy to power your home.
See Related: How Much Do Solar Panels Cost Per Square Foot?
Financial Implications of Solar Panel Leasing vs. Buying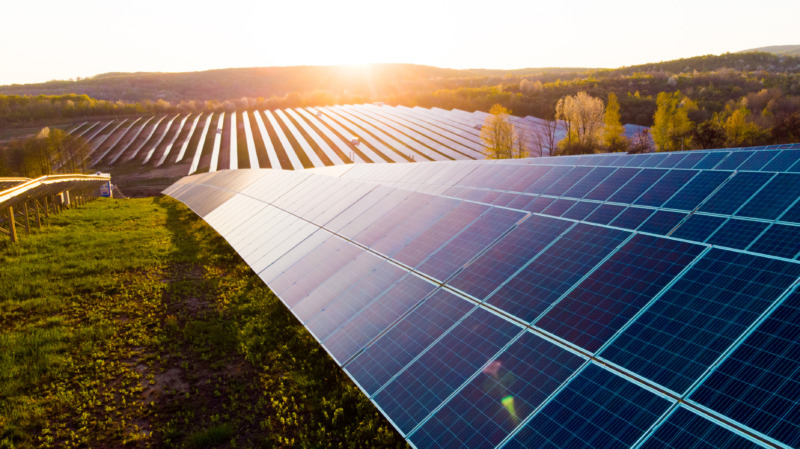 What are the financial implications of buying or leasing solar panels?
When considering solar panel installation, homeowners decide whether to buy or lease their solar systems. Each option carries its own set of financial implications.
Buying solar panels involves an upfront investment, but offers several long-term benefits. A homeowner who purchases solar panels owns the system and receives 100% of the associated benefits. This can result in impressive savings on utility bills over the lifespan of the solar panels, which typically last for 25-30 years.
Additionally, homeowners who purchase their solar systems can take advantage of federal and state incentives, reducing the total investment cost. With a solar loan, monthly loan payments can replace most or all electricity bills, providing long-term financial savings.
On the other hand, leasing solar panels provides a lower upfront cost but may reduce long-term electric bill savings. In a solar lease or solar power purchase agreement (PPA), the homeowner does not own the equipment–the leasing company does.
Consequently, the leasing company receives the federal and state incentives associated with the installation, and the homeowner benefits only from reduced utility bills.
Solar leases usually span 20 years, and during the agreement, the homeowner pays a fixed monthly fee to the leasing company.
Although the monthly fee is typically lower than the pre-solar utility bill, the savings may be less substantial than purchasing the system.
Assessing the individual financial situation when choosing between leasing and buying solar panels is crucial. Factors to consider include available cash, credit score, future plans for the home, and overall financial goals. Each solar option has pros and cons, but a clear understanding of the financial implications can help homeowners decide whether to lease or buy their solar panels.
Environmental Considerations
When deciding between leasing and buying solar panels, considering both options' environmental impact is essential.
Solar energy is a clean and sustainable source of electricity, reducing greenhouse gas emissions and lowering your carbon footprint. However, the environmental benefits of solar panels can vary depending on the ownership model.
Leasing solar panels allows individuals to adopt solar energy without the upfront costs typically associated with purchasing a solar panel system.
This option has made it accessible for more households to adopt solar energy, contributing to increased renewable energy generation. Additionally, since the leasing company handles the maintenance and proper disposal of the solar panels at the end of their life, evidence suggests they are more likely to be disposed of responsibly.
On the other hand, buying solar panels allows individuals to control their renewable energy generation fully. Owning your solar panel system means a long-term commitment to reducing your carbon footprint.
As the system owner, you will likely be more invested in getting the most out of your solar panels, ensuring efficient usage and proper maintenance.
Moreover, as a system owner, you are entitled to various federal and state incentives, solar loans, and tax credits that encourage sustainable and eco-friendly practices.
It's important to consider the lifecycle of the solar panels in both leasing and buying scenarios. Solar panels have a lifespan of approximately 25-30 years. When leasing solar panels, the company responsible for them will likely recycle or repurpose them at the end of their life, following industry guidelines and environmental regulations.
When purchasing solar panels, proper disposal and recycling of these materials fall on the owner, adding an extra, often overlooked, environmental consideration to ownership.
See Related: What Is Commercial Solar? What You Should Know
A Closer Look at the Contractual Obligations
How do solar lease contracts compare to purchasing solar systems?
When considering solar financing and lease contracts, it's important to understand how they differ from purchasing solar systems outright. With solar leasing, you'll agree with a solar company, allowing them to install solar panels on your property for a fixed monthly fee.
This means you won't own the solar panels and must continue paying the leasing fees for the entire lease term, typically 20 to 25 years. On the other hand, when you purchase a solar system, you'll own the panels and receive 100% of the benefits, including any tax credits, rebates, and energy savings.
Financial commitment is one of the main determinants in choosing between leasing and buying solar panels. Buying solar panels requires a higher upfront cost, while leasing allows you to avoid this initial investment.
Be aware, however, that with leasing, you'll be required to fulfill the terms of the lease agreement, which usually includes contractual obligations such as potential penalties for early termination. In contrast, buying the panels outright offers greater flexibility, as the homeowner is in full control of the solar panels, and can make any adjustments or decisions affecting the amount purchased solar panels without restriction.
Do solar leases or purchases have greater impact on home value?
The impact of solar panels on home value is a crucial aspect to consider when deciding between leasing and purchasing solar panels. Overall, homeowners who purchase their solar panels typically see a greater increase in the value of their property.
This can be attributed to the fact that prospective buyers will benefit from energy savings and tax incentives without having to negotiate a new leasing agreement or take over the existing lease. Furthermore, potential buyers may view ownership of solar panels as a sign of long-term investment and commitment to a sustainable lifestyle.
In contrast, leased solar panels might have a more limited effect on your home's value, as potential buyers may be hesitant to assume the responsibilities and contractual obligations associated with the ongoing lease agreement. Buying the panels outright allows you to capitalize on the full value of the solar panels. In contrast, leasing may limit how much you can recover your initial investment if you sell your property.
See Related: Best Credit Union Solar Loans
Frequently Asked Questions
What are the pros and cons of buying vs leasing solar panels?
When considering solar panels, weighing the pros and cons of buying and leasing is essential. With buying, you own the system, benefit from 100% of the perks, and can increase your property value.
However, it may involve more upfront costs and maintenance responsibility. Leasing brings lower initial expenses and maintenance covered by a monthly payment to the solar company, but you won't own the system or collect all incentives.
How does location affect the decision to buy or lease solar systems?
Location plays a crucial role in deciding between buying and leasing solar systems. Solar potential varies depending on factors like hours of sunlight and local electricity costs.
Areas with high solar potential and expensive utility costs often make purchasing solar panels a better option due to more significant long-term savings. However, leasing might be the more financially viable for areas with lower solar potential and comparatively lower electricity costs.
How do the maintenance requirements differ for leased vs. purchased solar panels?
The responsibility for maintenance varies significantly between leasing and purchasing solar systems. When you purchase panels, you are accountable for their upkeep, including repairs, cleaning, and monitoring.
Although warranties may cover some expenses, other maintenance costs will fall on your shoulders. On the other hand, leasing transfers the maintenance responsibility to the solar company, which can provide peace of mind knowing your system will be well-maintained without extra effort.
Related Resources
Kyle Kroeger, esteemed Purdue University alum and accomplished finance professional, brings a decade of invaluable experience from diverse finance roles in both small and large firms. An astute investor himself, Kyle adeptly navigates the spheres of corporate and client-side finance, always guiding with a principal investor's sharp acumen.
Hailing from a lineage of industrious Midwestern entrepreneurs and creatives, his business instincts are deeply ingrained. This background fuels his entrepreneurial spirit and underpins his commitment to responsible investment. As the Founder and Owner of The Impact Investor, Kyle fervently advocates for increased awareness of ethically invested funds, empowering individuals to make judicious investment decisions.
Striving to marry financial prudence with positive societal impact, Kyle imparts practical strategies for saving and investing, underlined by a robust ethos of conscientious capitalism. His ambition transcends personal gain, aiming instead to spark transformative global change through the power of responsible investment.
When not immersed in the world of finance, he's continually captivated by the cultural richness of new cities, relishing the opportunity to learn from diverse societies. This passion for travel is eloquently documented on his site, ViaTravelers.com, where you can delve into his unique experiences via his author profile.