Throughout this year, everyone seems to be talking about the next best electric vehicle. However, electric cars don't always come with a cheap price tag.
Even a used Tesla can cost you at least $40,000 or two-thirds of what a new car would, depending on the year and model. It's not an investment you should take lightly.
Learn how to buy a used Tesla before you sign any papers that commit you to the sale. By the way, this guide prepares you for more than just buying a used Tesla Model S. Keep this information handy when buying any used car model, especially when applying for a car loan.
What to Look for When Buying a Used Tesla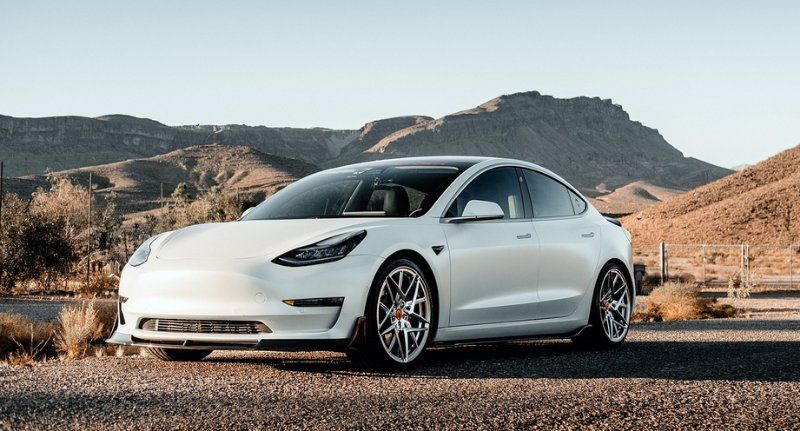 Tesla issues have arisen since the company ventured down the road of making quality cars in 2003. It took arduous decades of test drive sessions and test markets to make Tesla cars what they have become.
Tesla remains dominant in the electric vehicle market. It probably helps that the world has also become more accepting of electric vehicles. Still, you may wonder what features to look for when buying a used Tesla.
1. The Price — Obviously
We wouldn't blame you if your first question is, "Why are used Teslas so expensive?" At least you can find financing for it if you end up deciding it's worth the price after doing research.
Some lenders we recommend include LendingTree, Carvana, myAutoloan or Bank of America. Keep in mind, however, that this doesn't mean you should ignore any signs it's a crooked creditor.
If you don't feel right using our recommendations, go with a local bank or credit union. Either way, you're likely to find a quote the fastest if you fill out an online form and request a call.
Some websites even provide instant quote information the second you're done filling out the form. Watch out though. You don't want to enter a breeding ground for identity theft when looking for a car loan
As far as the price, buying a used Tesla from a dealership is probably going to be more expensive than a private sale. On the other hand, an authorized dealer will usually provide you with certified vehicle parts and extensive warranty coverage you can't get with private sales.
See Related: How to Charge a Tesla with Solar (Step by Step Guide)
2. Unlimited Supercharging
Supercharging is rapid charging. You'll want this if you don't want to spend hours replenishing your Tesla's battery. Batteries in some 2012 or newer Teslas had free supercharging at one time, and some older models still might. That's one advantage of buying a used Tesla, whereas some newer models require a paid charging subscription.
See Related: Most Unethical Banks You Need to Avoid
3. Certified Pre-Owned Badge
A Tesla that has a certified pre-owned badge is more than likely to have undergone an extensive 145-point inspection. The car having passed proper testing also assures you that you're doing business with a reliable Tesla representative.
4. Coverage Remaining On Vehicle Limited Warranty
The standard limited warranty on a Tesla usually lasts for four years. New owners of a used Tesla can take advantage of any new car warranty left on a used vehicle. Otherwise, you may have the option of purchasing a used car warranty.
See Related: How Much Money Do You Save With a Tesla?
5. Premium Connectivity
The Premium Connectivity feature offered by Tesla gives you more advantages than the Standard Connectivity package. If you buy a used Tesla younger than eight years old, you might still have access to this feature if it's still active.
6. Autopilot Hardware
The autopilot hardware includes self-driving technology. Expect future Tesla models to allow you to accelerate, brake, and steer automatically. This function may have some room for improvement, but it has come a long way as of 2022.
See Related: Tesla Outage: Do Solar Panels Work in a Blackout?
7. Tesla Used Car Return Policy
Every dealer has its own return policy. However, most authorized agents will abide by the standard Tesla used car return policy.
Keep in mind you also need to know how to buy used Tesla parts. Some dealers may not offer the components you need for older cars though.
Sometimes, buying pre-owned Tesla parts from private sellers will still get you what you need. In fact, this may be the only way to replace parts for cars that dealers don't have in stock anymore.
See Related: Tesla Lease vs Buy: What's the Best Option?
Reasons to buy a used Tesla vehicle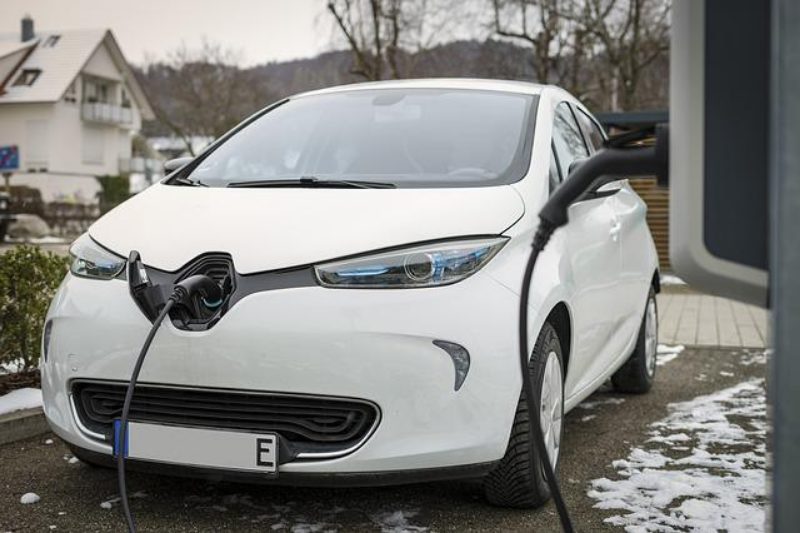 1. Used vehicles offer more value for the price.
The used market may seem unpredictable sometimes. Still, you would benefit from paying less money for a vehicle that's only a few years old. Make sure you test drive your used Tesla and research its past performance, so you don't get "ripped off."
2. Used vehicles often come well-maintained.
It depends on the owner, but a used Tesla often comes well-maintained. For example, you can enjoy prior oil changes, new brake pads, a high-performance battery, or other upgrades. You can generate a report about its usage history before you buy it to ensure it runs well.
See Related: Best Tesla Financing Rates in the Market
3. They have the potential for resale profit.
The price tags for used cars may not turn you as much of a profit as a new car. However, you can expect to yield more of a return for your money on a used car. That's because a new car depreciates the most within the first couple of years of buying it.
However, the value of used cars typically remains the same if you keep up with repairs and replace broken parts. What's more, it's possible that if you bought a new car during the world pandemic in 2020, you could sell it for more than you paid for it as of 2021.
See Related: How to Use a Tesla Powerwall Without Solar: Is It Possible?
Reasons not to buy a used Tesla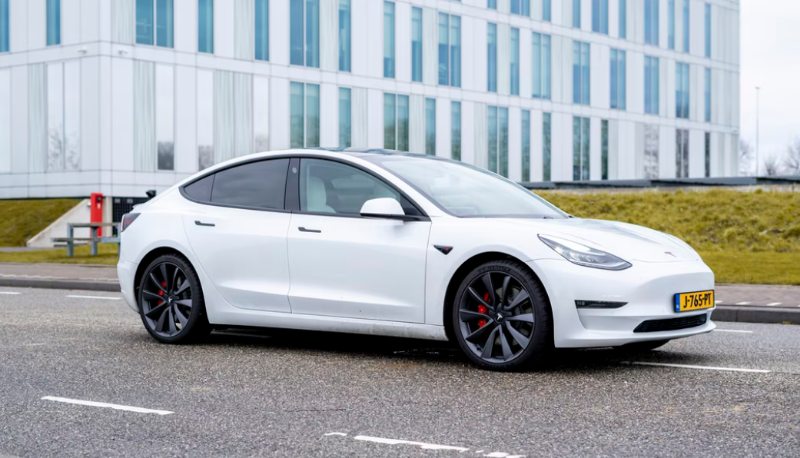 1. You miss out on the 'new car experience.'
There's just something about that 'new car experience.' Its scent and the shininess of its interior without dust and dirt are some reasons not to buy any used car. Many used Teslas are in mint condition though.
2. They sometimes have expensive repair bills.
You don't have to worry if you deal with a reputable seller. However, you can sometimes pay more than the vehicle is worth and end up with expensive repair bills. Most people, however, consider how much mileage a used car has. Try to find a pre-owned Tesla in your price range with 100,000 miles or less on it if you can.
See Related: Tesla Road Trip: 1,800 Miles in 3 Days (Case Study)
3. You may miss out on upgrades.
Tesla constantly innovates so that newer vehicles often offer more features than the older ones and this allows users to buy upgrades that previous versions had. For instance, some vehicles may not have full self-driving abilities.
The opposite may occur too though. Some newer vehicles may not have the features that older vehicles have, such as free supercharging.
Exploring Your Use Tesla Financing Options
We're not going to sugarcoat it for you. Buying used is less expensive than purchasing new, at least for the upfront cost. However, it's still not cheap. It's not impossible to acquire the Tesla of your dreams if you know what financing options are available to you.
See Related: Tesla Auto Loan Overview: How to Get the Best Terms From Tesla
What Are The Best Car Loan Services?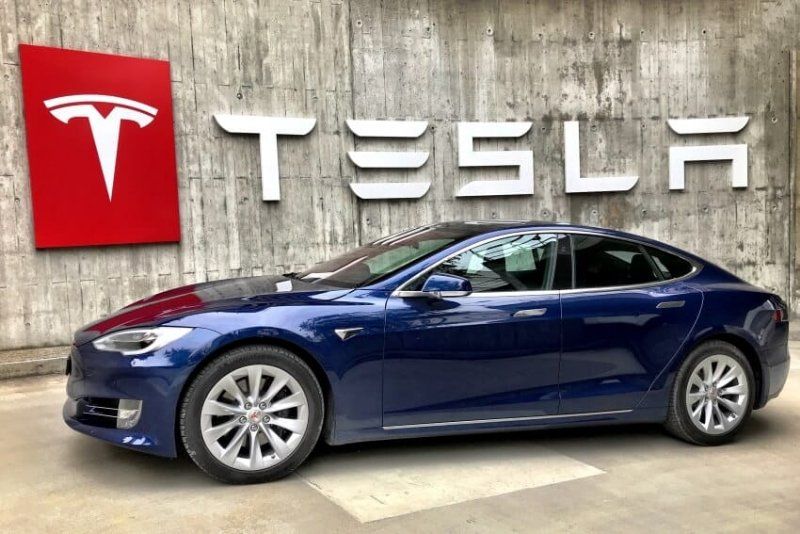 Some lenders only serve people with impeccable credit, and these Tesla buyers usually get the best interest rates. On the other hand, you can find a way to borrow money with less-than-perfect credit.
Each one of these lenders is best in their own way. Review their pros and cons to see if their financing options meet your needs.
See Related: Banks vs Credit Unions: What's the Difference?
LendingTree: Best for Comparison Shopping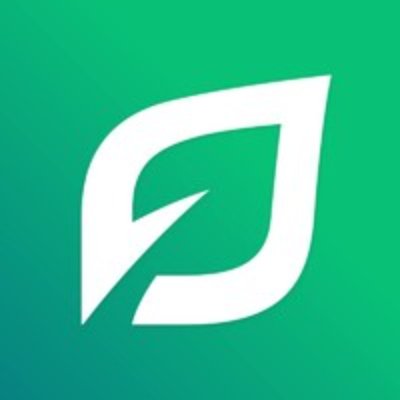 You could compare rates with dozens of car loan providers through LendingTree. If you qualify, you can receive a financing offer in 24 hours or less.
Pros
Plenty of new and used car lending options
Not just limited to applying to one creditor
Fast approval turnaround
Can start a loan search for free
Cons
Too many marketing messages for some people
Not always bad-credit friendly
Difficult to navigate their website sometimes
Might sell your personal information
Carvana: Best for Used Vehicle Buyers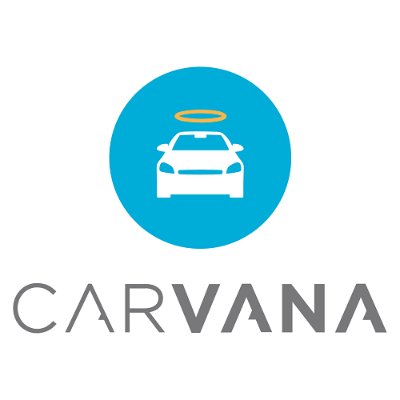 The standard Carvana repayment used car loan terms typically ranges from 36-72 months. You can shop for a vehicle and apply for financing through this provider at the same time.
Pros
Cuts down the car shopping time
Accepts people with fair credit ratings
Has no minimum score requirement
Transactions can take place online
Only a $4,000 minimum income is required (2022-2023)
Cons
Only for used vehicle buying, not for new cars
Overwhelming for people not used to online shopping
No guarantee you'll find the used Tesla you want from them
MyAutoLoan: Best for Bad Credit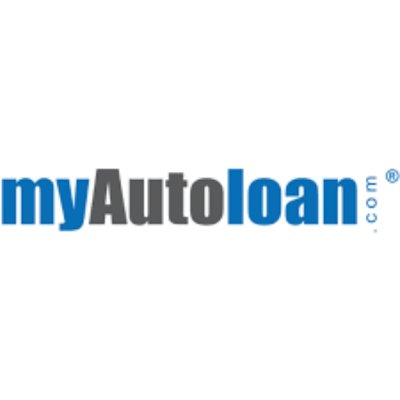 Sometimes, life happens. People live through recessions and difficult circumstances, leading to a steep credit score drop. MyAutoloan can help you in this situation as you rebuild your life. You can request a loan for up to 84 months.
Pros
Get quotes within minutes
APR as low as about 2.69%
Repayment and interest calculators
The convenience of online lending
Multiple lending options (ex: private party, refinance or lease buyout)
Cons
The minimum loan amount may be higher than you want
Not offered in all states (not in Alaska or Hawaii)
Bank of America: Best for Good Reputation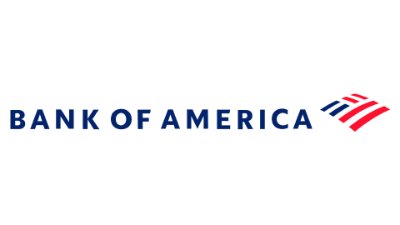 Some people might feel more secure about dealing with a bank they can visit in person. Bank of America offers that personal touch to seeking a used Tesla car loan. You can apply for loans extending from 12 to 75 months.
Pros
Can apply for both new and used car loans
Bank offers refinancing opportunities
Financing from a well-known institution
Quick response after application completion
Straightforward loan rates are provided online
Cons
May not get a loan for the vehicle you want
Might have to borrow more money than you want
A minimum credit score may be required
Chase Bank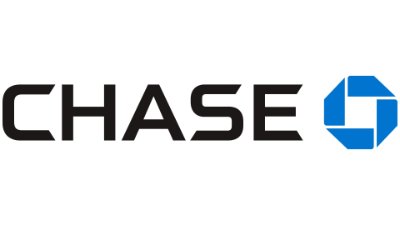 I think of Chase Bank as one that deals with people who have established financial stability. They offer loan repayment options for periods up to 84 months.
Pros
Consumers with good credit easily qualify
Only a $4,000 minimum borrowing requirement
High loan amounts for the purchase of more expensive cars
VIP services to Chase Private members (.25% discount)
Backing from a respectable lending institution
Cons
Limited to Chase-approved dealers (for your protection though)
Not as easy to get financing if you have bad credit
PenFed: Best for Low Minimum Borrowing Amounts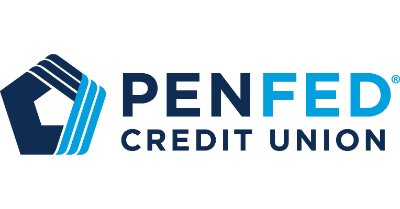 PenFed doesn't make you borrow thousands of dollars if you don't feel you need it. Repayment terms range from 36-84 months.
Pros
Flexible with minimum borrowing amount
New, used and refinance loans
Rate discounts with car buying service it offers
Wide loan range of $500-$100,000
Cons
Must be a PenFed Credit Union member (not hard to join though)
The loan term may be longer than you want
Lowest rates are only for people with excellent credit
Credible: Best for Personal Loans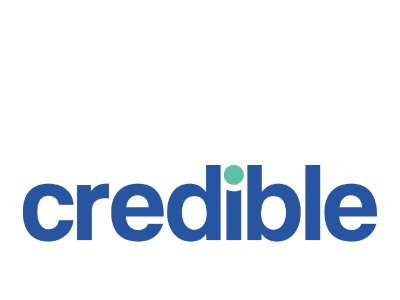 Credible offers personal loans that you could apply for an automobile purchase. They offer up to $100,000 to eligible borrowers. Loan terms range from 24-84 months.
Pros
Encrypted, secure loan processing website
Comparison of 17 vetted lenders
Search results for loan approval in two minutes
Customer service representatives who care
Cons
Not always flexible with refinancing multiple loans
Interest rates may be higher than some car loans
SoFi: Best for Same-Day Funding

Max loan amount from SoFi totals $100,000 for qualified borrowers aspiring to buy a Tesla. Duration of the loan ranges from 24-60 months.
Pros
60-second rate viewing (shortest time)
Soft credit pull leaves credit score unaffected
No hidden obligation fees
Purchasing and refinancing loans offered
The one-stop financing app interface
No penalty for prepayment
Unemployment assistance for hard times
Cons
High borrowing minimums
Must have good credit (minimum 680)
No physical lending institution (online only)
High APR starting at approximately 7.99%
Restrictions on how you can use funds (ex: not for business use)
Bankrate: Best for Poor Credit Applicants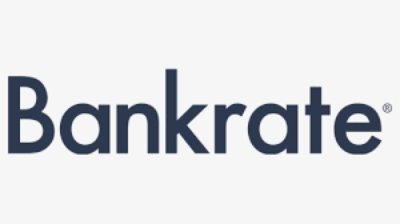 Bankrate typically offers loans for terms of 12-84 months. You can borrow up to $100,000 depending on income.
Pros
Popular lending service
Free to get an initial quote
Inquiry doesn't affect credit score
Partnered with 12 top-rated lenders
A quick way to get an approval response
Highly secure website to protect users
Cons
Higher than expected interest rates (sometimes)
Restrictions on what you can do with loans
Maybe be told where you can buy your car
Keep in mind that new and used Tesla car loans are for buying the vehicle itself. They're not usually for buying used Tesla parts or for funding repairs.
Related Resources
Kyle Kroeger, esteemed Purdue University alum and accomplished finance professional, brings a decade of invaluable experience from diverse finance roles in both small and large firms. An astute investor himself, Kyle adeptly navigates the spheres of corporate and client-side finance, always guiding with a principal investor's sharp acumen.
Hailing from a lineage of industrious Midwestern entrepreneurs and creatives, his business instincts are deeply ingrained. This background fuels his entrepreneurial spirit and underpins his commitment to responsible investment. As the Founder and Owner of The Impact Investor, Kyle fervently advocates for increased awareness of ethically invested funds, empowering individuals to make judicious investment decisions.
Striving to marry financial prudence with positive societal impact, Kyle imparts practical strategies for saving and investing, underlined by a robust ethos of conscientious capitalism. His ambition transcends personal gain, aiming instead to spark transformative global change through the power of responsible investment.
When not immersed in the world of finance, he's continually captivated by the cultural richness of new cities, relishing the opportunity to learn from diverse societies. This passion for travel is eloquently documented on his site, ViaTravelers.com, where you can delve into his unique experiences via his author profile.