Owning a Tesla has become a symbol of sustainable luxury for many. In recent years, the company has expanded its lineup of electric vehicles, making them more attainable for the average consumer. However, with prices ranging from $39,990 to $94,990, the question remains: can the average person truly afford a Tesla? This article will delve into the financial aspects of Tesla ownership, offering insights from a former Tesla Model 3 owner and an individual with over a decade of experience in finance.
Considering the upfront cost of Tesla's purchasing and the long-term financial obligations is crucial. Potential Tesla owners can make an informed decision by examining the required down payment, available financing options and leveraging government incentives. Additionally, exploring the real costs of Tesla ownership, such as insurance, maintenance, and electricity, is essential in determining its affordability.
Drawing from experience in the finance industry and as a former Tesla Model 3 owner, this article will provide valuable context and perspective on what it truly means to afford a Tesla. Readers can expect a thorough, nuanced exploration of Tesla ownership requirements and considerations to help them make confident, knowledgeable choices in pursuing an electric car.
Unlock Sustainable Investing Opportunities 🌿
Join the green revolution by investing sustainably with our top partners. Discover platforms that align with your values and offer remarkable opportunities for growth.
Overview of Tesla Models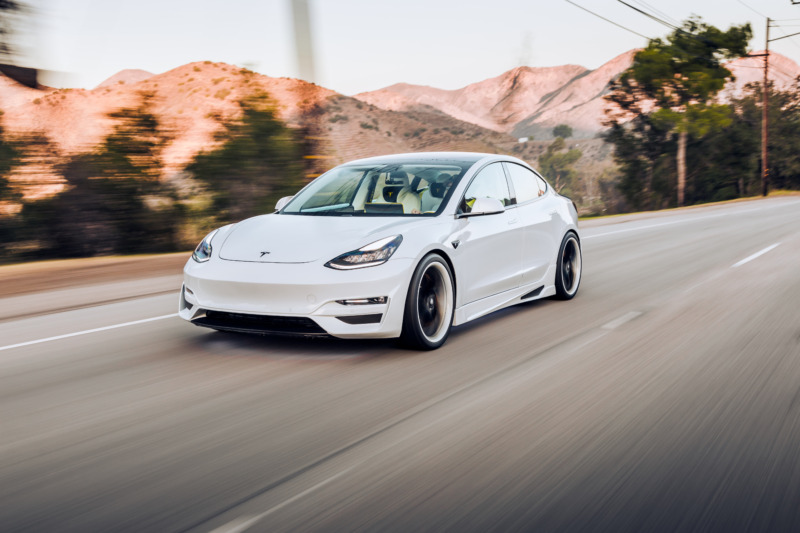 Tesla has been revolutionizing the automotive market with its high-performance electric vehicles. The current lineup features four main models that cater to different needs and budgets: the Tesla Model 3, Model S, Model X, and Model Y.
The Tesla Model 3 is the company's entry-level sedan, offering a blend of affordability and cutting-edge technology, starting at around $43,380. It is available in different configurations, such as the Performance variant, which costs $53,900.
The Model 3 has an impressive range and accelerates from 0 to 60 mph in just a few seconds, depending on the version chosen. This vehicle appeals to individuals looking for a more cost-conscious option without compromising the Tesla experience.
Moving up in the range, the Tesla Model S is a luxury sedan with a higher price tag, offering more features and an extended driving range. It is well-suited for those seeking a luxurious car with excellent performance and ample space for passengers and cargo. The Model S starts at around $100,000, depending on the trim and features.
The Tesla Model X is a high-performance SUV, providing ample space, advanced technology, and impressive performance while maintaining the brand's commitment to sustainable transportation. This sport utility vehicle is perfect for families prioritizing space and safety without sacrificing performance and style. With its falcon wing doors and seating for up to seven passengers, the new Model- X, while being pricey, certainly stands out among its peers.
Lastly, the Tesla Model Y is a compact SUV that combines striking design, utility, and the performance that the brand is known for, at a more affordable price point compared to the Model X. It is an attractive option for those who want a versatile vehicle with plenty of space for passengers and luggage, while still enjoying Tesla's electric powertrain and technology.
When considering a Tesla purchase, it's crucial to thoroughly analyze the specific financial situation and consider factors such as loan interest rates, potential tax credits, and energy cost savings. Each Tesla model offers a unique blend of performance, features, and price points, ensuring a suitable option for various budgets and preferences.
See Related: What is the Average Tesla Repair Costs? Full Budgeting Guide
Cost Analysis
Purchase and Lease Options
When considering whether you can afford a Tesla, it's important to understand the different purchase and lease options. Tesla offers various financing options, including loans and leases. Purchasing a Tesla outright gives you full ownership, while leasing allows you to pay someone to drive the car for a specified term with the option to buy it later or return it at the end of the lease.
Monthly Payments
The monthly payment for a Tesla loan or lease largely depends on the model and configuration you choose. You should budget at least $1,000 monthly to repay a Tesla loan. If you have savings for a down payment, your monthly payment will be less.
Leasing a Tesla will typically have lower monthly payments than a loan, as you're essentially paying for the car's depreciation during the lease term. However, there might be mileage restrictions, additional back taxes, and fees when leasing.
Down Payments
The down payment for a Tesla will also impact your overall affordability. The bigger the down payment, the less you need to borrow and the lower your monthly payments will be. Putting down at least 10% to 20% of the purchase price is generally recommended. Remember that trade-in vehicles can also help towards the down payment.
Interest Rates
Interest rates play a crucial role in determining the cost of a car loan. Tesla's annual percentage rate (APR) will depend on your credit score, financial history, and current market rates.
A higher credit score and a strong financial history can lead to lower interest rates and more affordable financing options. It's essential to shop around and compare auto loan rates from various lenders before deciding.
In summary, when determining if you can afford a Tesla, it's crucial to consider purchase and lease options, monthly payments, down payments, and interest rates. Considering all these factors together will give you a clear picture of the affordability of owning a Tesla and help you make an informed decision.
See Related: Best Electric Vehicle ETFs to Invest in Today
Income Considerations
When considering whether you can afford a Tesla, it is crucial to evaluate your financial situation. As someone who previously owned a Tesla Model 3 and worked in finance for over a decade, I am confident in providing some guidance regarding income criteria and budget considerations for potential Tesla owners.
First and foremost, it is important to analyze your annual income. Financial experts typically recommend allocating 10-15% of your gross income towards car expenses, including the cost of the car itself, fuel, repairs, and maintenance.
For instance, to afford a Tesla Model 3 at its base price of $39,990, you would need an annual gross income of approximately $267,000 to $400,000. However, many buyers opt for a loan with a 72-month term, which results in a monthly payment of $652. In this case, an annual income of about $111,000 would suffice.
Bear in mind that affordability is not solely determined by income. It is essential to consider your ongoing financial commitments, including housing expenses, insurance, utilities, and other debts. A comprehensive evaluation of these factors will help determine whether a Tesla fits your budget.
You may also be eligible for substantial government incentives and tax credits for electric vehicle purchases depending on your location. These can significantly reduce the overall cost of owning a Tesla. For example, in California, buyers can benefit from a $1,500 Clean Fuel Reward, reducing the effective price of a Tesla Model 3 to $34,190.
See Related: Tesla Auto Loan Overview: How to Get the Best Terms From Tesla
Tesla's EV Technology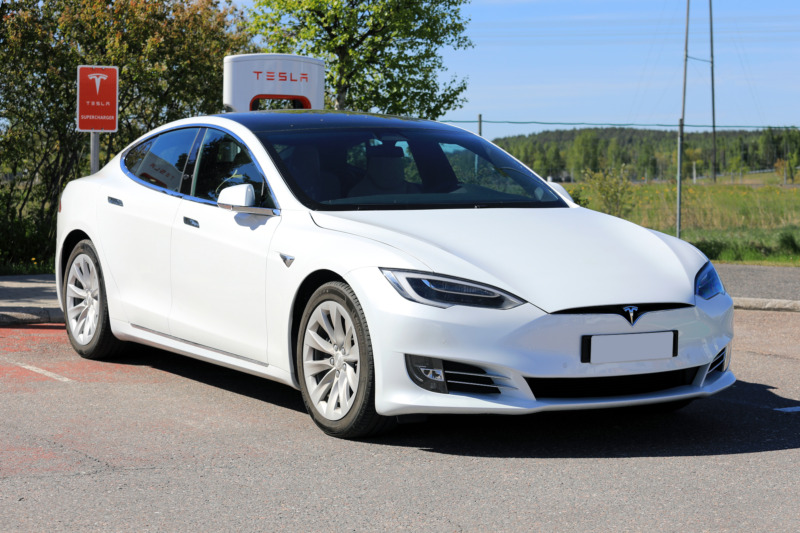 Tesla has positioned itself as a leader in the electric vehicle (EV) market not just through its lineup of cars but through the technology it offers. This section discusses the advanced technology of Tesla's electric vehicles, focusing on Supercharging and long-term projections.
Understanding Supercharging
Tesla's Supercharging network is a key component of its EV technology. The company has built a vast network of fast-charging stations, referred to as "Superchargers," designed specifically for Tesla vehicles. These stations provide a seamless charging experience for Tesla drivers, allowing them to charge their vehicles quickly, efficiently, and comfortably during breaks and stops on long road trips.
Supercharger stations can be found in numerous locations across the globe, catering to the needs of Tesla owners. These stations are strategically placed to maximize convenience and provide a reliable power source for electric cars. The stations use high-speed charging technology that replenishes vehicle charge levels within a brief time frame, greatly reducing the time it takes to charge an electric vehicle compared to conventional charging methods.
Long-Term Projections
As the electric vehicle market continues to grow and evolve, Tesla's EV technology is expected to play an essential role in driving the global shift towards sustainable transportation. Through continuous innovation and development, Tesla aims to make EVs more affordable and accessible to a broader range of consumers.
One major breakthrough in Tesla's technology is the introduction of new, internally-produced batteries. If successful, these batteries have the potential to significantly lower the cost of electric vehicles, making them an increasingly viable option for more people.
Furthermore, Tesla's commitment to expanding their Supercharging network means that EV owners can expect continued improvements in charging infrastructure, which will likely positively impact EV ownership and adoption.
In summary, Tesla's EV technology, including their Supercharging network and battery innovations, plays a critical role in shaping the future of electric cars. These advancements are expected to drive further growth in the electric vehicle market, making EVs an increasingly attractive option for consumers worldwide.
See Related: Best Self-Driving Car Stocks to Invest in
Running Costs of a Tesla
Maintenance and Repairs
Tesla vehicles, like the Model 3, require far less maintenance than traditional internal combustion engines due to their fewer moving parts. However, some regular maintenance tasks are still necessary such as tire rotation, balance and alignment, brake fluid replacement, and air conditioning servicing.
Additionally, Tesla owners may encounter repairs for items like door handles or electronic components. Based on some owner experiences, repair costs after driving a Tesla for over 200,000 miles can amount to about $5,415.
Charging Costs
Charging costs for a Tesla can vary depending on the location and type of charger used. Public charging stations or Tesla Superchargers typically have a cost associated per kilowatt-hour, while home charging can be more affordable, especially when using off-peak electricity rates. On average, it is estimated that charging a Tesla Model 3 at home may cost around $0.13 per kilowatt-hour, which is significantly lower than fuel costs for comparable gas-powered vehicles.
Insurance and Registration
Insurance costs for Tesla vehicles can be higher than average due to their premium status and advanced technology. The average annual insurance cost for the Tesla Model Y is approximately $2,878 per year, or $240 a month.
Registration fees can vary by state, but generally, they can be within the range of a few hundred dollars annually. Keep in mind that some states offer incentives or tax breaks for electric vehicles, which may offset some of the costs associated with insurance and registration fees.
Depreciation
As with any new vehicle, depreciation is a significant factor in the overall cost of ownership of new car. Tesla vehicles, however, tend to hold their value relatively well compared to other vehicles in their class, thanks to their cutting-edge technology and growing popularity. The specific depreciation rate can vary based on factors such as the model and trim level, location, and mileage, but electric vehicles generally experience less depreciation over time than their internal combustion engine counterparts.
In summary, owning an electric car such a Tesla includes various running costs such as maintenance and repairs, charging expenses, insurance, registration fees, and depreciation. While the costs for some factors may be higher compared to traditional gasoline-powered cars, electric vehicles offer several financial benefits, including lower fuel costs, reduced maintenance needs, and possibly lower depreciation rates.
Incentives and Rebates
Tax Credits
Purchasing a Tesla can have significant financial benefits, such as federal and state tax credits. In the United States, new Tesla buyers may be eligible for a federal tax credit of up to $7,500.
However, it's essential to note that the availability of this tax credit depends on the specific Tesla model you select. For instance, the Model 3 Performance and Model Y Long Range qualify for the full $7,500 tax credit.
State-level incentives also play a crucial role in making Teslas more affordable. For example, California offers $2,000 to $4,500 in rebates for buying a Tesla Model 3 or Model Y, determined by the buyer's income. Additionally, California has implemented a $1,500 California Clean Fuel Reward for anyone registering a new electric vehicle in the state.
Used Tesla Market
When considering whether you can afford a Tesla, it's important to take a look at the used Tesla market. While buying a used Tesla does not qualify for federal rebates or incentives, it can be a more budget-friendly option than purchasing a brand-new one. Pre-owned Teslas typically have lower prices due to depreciation, and some excellent deals can still be found on used models.
However, keep in mind that purchasing a used Tesla comes with its own set of considerations. For instance, the remaining battery life and potential warranties should be thoroughly examined. As for leased Teslas, it is important to note that any incentives or rebates would have been considered in the lease agreement and terms, affecting the overall cost and making it different from outright purchasing a new or used Tesla.
In summary, understanding the different various tax incentives and rebates, along with exploring the used Tesla market, can help potential buyers determine whether they can afford a Tesla. While federal and state tax credits can significantly reduce the price of new Teslas, the used Tesla market offers budget-conscious buyers a viable alternative.
See Related: Best Car Insurance for Electric Cars
Alternative Considerations
Renting a Tesla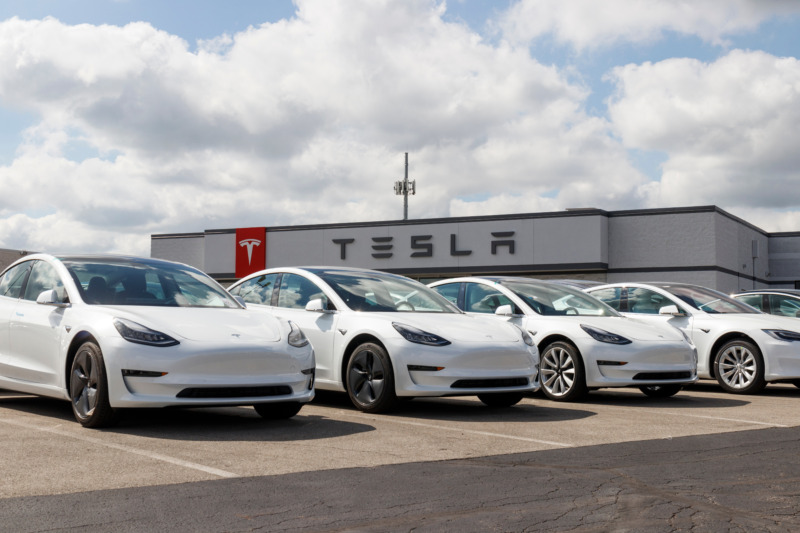 One option to consider when wanting to experience driving a Tesla without the full commitment of purchasing one is renting. Various car rental services, such as Turo, offer Teslas for rent daily.
This can give potential buyers a chance to try out the vehicle and get a feel for the electric driving experience. Renting a Tesla for a short period will also help in making a more informed decision about whether the financial commitment of buying one is feasible.
Local used car dealerships and rental companies might also have Tesla models available in their fleet. In addition, some Tesla owners offer their vehicles for rent through platforms like Turo, which can lead to more personalized rental experiences and valuable insights from actual owners.
Using a Tesla for Rideshare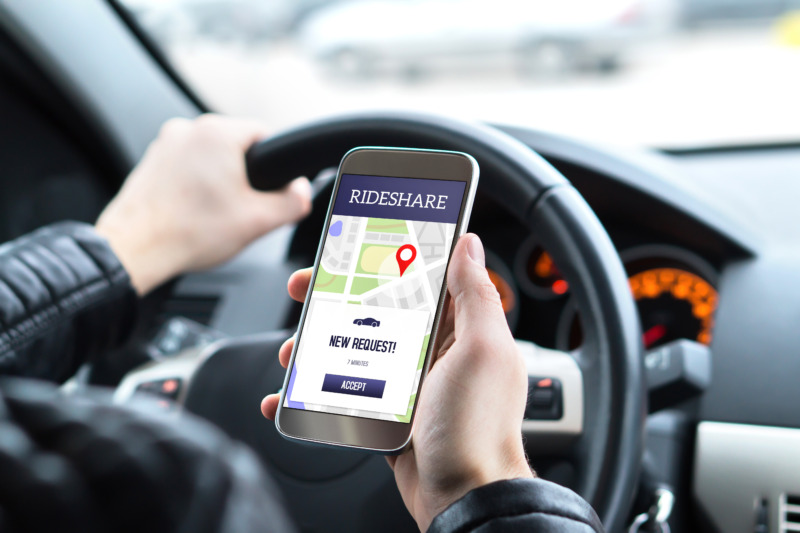 Opting to use a Tesla for rideshare services like Uber can be another way to afford the purchase of the vehicle. In this scenario, the income generated from driving for a rideshare company can help offset the cost of buying or leasing the Tesla. This can be an appealing option for individuals who are looking for a flexible, environmentally friendly way to make extra income.
However, it is important to consider the costs associated with operating used car as a rideshare, such as increased insurance premiums, maintenance costs, and any fees charged by the rideshare platform. The potential earnings should be carefully weighed against these expenses to ensure it's a viable option for a Tesla.
When considering using a Tesla for rideshare services, it is important to be knowledgeable about the local market and demand for electric vehicles. Additionally, being well-versed in finance and investment can help make the right choices to maximize returns while controlling the risks. Always thoroughly research any financial implications and regulations before committing to a decision.
Frequently Asked Questions
How much should I earn to afford a Tesla Model 3?
To afford a Tesla Model 3, one should consider their income, overall expenses, and the vehicle's purchase price—the starting prices for a Tesla Model 3 range from $39,990 to $94,990. Financial experts recommend allocating no more than 15% of one's monthly gross income to cover car expenses.
This guideline includes car payment, car insurance amount, maintenance, and fuel costs. Considering your financial situation will help determine if you can comfortably afford a Tesla Model 3.
Which bank does Tesla partner with for financing?
Tesla partners with various banks and credit unions for financing, depending on the location. Your specific financing options will depend on your region and credit history. It is always recommended to compare offers from different lending institutions, like traditional banks and credit unions, to secure the best interest rates and terms for your loan.
What is the cost of leasing a Tesla?
Leasing a Tesla can be an alternative to purchasing one if you prefer a shorter commitment and lower monthly payments. However, leasing costs may vary depending on the Tesla model, lease term, annual mileage limit, and credit score.
To get an accurate estimate of the leasing cost for a Tesla, it is recommended to request a quote from Tesla or check their website for the latest offers. Remember that leasing may come with additional fees like the initiation, acquisition, and disposition fees at the lease end.
Related Resources