Greenhouse gas (GHG) emissions are the main cause of global warming and climate change. While you can take steps to lower the amount of GHG you cause in your daily life, it's impossible to avoid polluting altogether.
Your contribution to GHG pollution is known as a carbon footprint because most pollutants are carbon compounds. Your footprint is the total amount of greenhouse gases like carbon dioxide (CO2) released into the atmosphere due to your activities. In addition to carbon, you could also cause the release of methane and nitrous oxide.
There are different ways to reduce greenhouse gas emissions, including taking steps to offset the pollution you can't avoid causing.
What Activities Create a Carbon Footprint?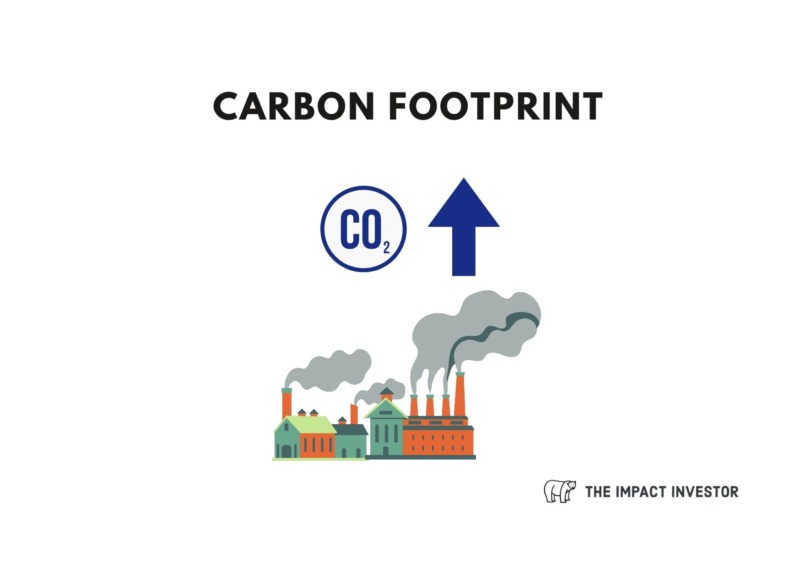 Many daily activities cause carbon pollution. Even small businesses and individuals can release GHGs as they commute, run errands, and heat or cool their houses or shops.
Driving cars is a common cause of carbon production. If you drive a car, some of your footprints comes from tailpipe emissions created during your commutes or weekend road trips.
Here are some other ways you can add to your carbon footprint.
Emissions from shipping goods to your home or business;
Your portion of emissions from airplanes when you travel by air;
Pollution made by products you purchase, including groceries;
Exhaust from the electrical power used in your home or business.
Other activities and purchases can also cause carbon emissions directly or indirectly.
How Do You Measure Your Carbon Footprint?
Your carbon footprint is measured using the "molecular weight of carbon per therm." The calculations are very complex, but calculators are available to provide an estimate automatically that you can use for carbon offsetting.
Simply, your carbon footprint is measured in carbon dioxide equivalent (CO2e).
As you can probably see, everyone has a carbon footprint. Driving, flying, ordering and shipping products, using electricity, and heating or cooling your home are necessities.
You can reduce emissions by getting a more fuel-efficient car, purchasing an electric vehicle, or installing more efficient appliances. However, it is almost impossible to live a completely carbon-free lifestyle.
Instead of preceding necessities or staying home all the time, you can use the carbon offsetting process to negate the greenhouse gas emissions you create.
How Much Carbon Do You Produce?
The US Environmental Protection Agency (EPA) has a carbon calculator that you can use to estimate the amount of carbon you produce and your greenhouse gas pollution. This tool can guess your footprint based on your driving habits, energy use, and the things you buy.
The Nature Conservancy has a more consumer-oriented calculator that estimates many daily activities. You can get an idea of your pollution based on your activities and energy use, but the calculator also uses other things, like location and power source, when coming up with your footprint.
Carbon Offsets Defined
Carbon offsetting is a way to reduce emissions. The term can be used for different types of projects. Usually, offsetting efforts involve activities or projects that reduce carbon production or absorb carbon dioxide (CO2). These programs can include everything from planting trees to installing solar panels to using high-tech vacuums to remove pollutants.
Here are some common examples of carbon offsets.
Support renewable energy projects like solar and wind farms. These projects create energy without the GHG emissions of fossil fuels like natural gas and coal.
Contribute to tree-planting projects. Trees absorb carbon, so reforestation efforts are important for reducing the amount of greenhouse gases. Some groups engaged in reforestation in developing countries whose governments cannot fund such projects.
Finance methane capture installations. Specialized equipment can capture methane, which gets released from landfills. Methane is the second most common GHG after CO2.
Support carbon capture efforts. High-tech systems capture carbon and store or reuse it. These projects usually occur on an industrial level and involve catching carbon emissions from factories.
Contribute to wetland or mangrove restoration. Wetlands and mangrove forests on ocean coastlines are also responsible for carbon absorption. Restoring these areas can reduce carbon already in the air.
Researchers consistently find new ways to reduce emissions, capture carbon, produce clean energy, and lower GHG pollution.
See Related: How to Do Environmental Marketing + Key Green Marketing Examples
How to Participate in Carbon Offset Projects
Different groups and agencies produce carbon offsets with projects that reduce GHG emissions, capture or absorb carbon, or replace fossil fuel with renewable energy.
These groups offer carbon credits to people who want to support their efforts. People, small businesses, and big companies can buy these credits. Ideally, the pollution reduction paid for by your credits will cancel out the carbon you create.
For example, you might calculate your carbon emissions and buy credits to take an equal amount of carbon from the atmosphere as you put in.
The amount of carbon offset credits you purchase can depend on your goals.
Why Purchase Carbon Credits?
You can support offset projects to cancel out your pollution from a specific activity, such as vacationing in a faraway destination. If you're ambitious, you can try to offset your entire carbon footprint. If you take the latter step, you attempt to be "carbon neutral" or pursue "net zero emissions."
Businesses often have larger carbon footprints because their activities include manufacturing, shipping, retail, or providing a service. These are all carbon-intensive activities, so they have several reasons to use carbon offsetting programs.
Here is a look at the most common reasons.
Environmental stewardship: Many businesses genuinely care about environmental protection but cannot stop operations. In addition to making energy-efficiency improvements, they can buy carbon offsets to cancel out their emissions.
Public relations: One-third of all consumers say they will pay more for environmentally-friendly products or services. Companies can engage in carbon offsetting to show their commitment to these customers.
Environmental rules and regulations: Companies must lower or offset emissions in many countries. For instance, some nation's laws give a carbon allowance to companies. If they pass this amount, the companies must use a carbon credit program to offset their extra emissions.
Employee relations: 71% of employees want to work for environmentally friendly companies, so a carbon offset effort could attract and retain better talent.
Companies can also get credit for using clean energy instead of burning fossil fuels. Typically, larger companies will have multiple ways to reduce emissions. For example, they can purchase their solar panels. Smaller businesses can also use clean energy, energy efficiency, and low-pollution practices. However, these smaller operations likely need some form of carbon offsetting for total carbon neutrality.
Where to Obtain Carbon Credits
Carbon credits are available from different sources.
Direct from the Offset Project
You can buy carbon offsets directly from the groups carrying out the project. They might offer direct investment in the project. Some of these projects are already built and provide carbon credits immediately.
However, if the project is just getting off the ground, you may need to wait for it to generate the results necessary to earn carbon credits.
Specialty Organizations
Some organizations specialize in selling carbon credits to companies and individuals. They find and check projects and obtain carbon credits, which they sell to businesses or people. Some companies in this space may sell credits, while others offer consulting services to help you find the best projects for your environmental goals and compliance needs.
Carbon Markets
Carbon markets sell different types of offsetting projects. Companies and individuals can select the option they want to invest in and purchase carbon credits from the market. The advantage of this option is that you can access offsets without going through a third-party dealer.
However, markets don't have the same quality standards, so you may not have the same protections as with other offset methods. You need to choose a carbon market with high standards that only sells credits from vetted projects.
Renewable Energy Certificates
Renewable energy certificates (RECs) are sometimes available as a type of carbon offset credit. When a solar array or wind turbine generates electricity, they can also create RECs. Other companies or organizations can purchase these certificates as a form of carbon credit.
Government Sources
Governments can create carbon offset programs to help businesses get carbon credits. These programs can include voluntary offsets, but companies can also use them to offset emissions to meet pollution quotas.
See Related: Reasons Why Globalization Is Good
Potential Problems with Carbon Offsetting
Credits offer a convenient way to reduce emissions. However, not all programs are equal. Common problems include programs with unverified results or buying credits from projects that succeed in reducing carbon emissions in one place but increase them in another.
Here is a closer look at what to watch out for when researching carbon offset options.
Verification
It can be difficult to prove the results. Unscrupulous companies can run projects that do not reduce carbon. Also, they might sell credits for carbon reductions that would happen anyway without the investment.
It's also important to verify that a project is ongoing and will produce lasting results. For example, planting a forest in a wildfire zone may not lead to permanent carbon reduction because the forest could burn again. In other words, your carbon credits will not lead to permanent carbon reduction.
Transferring Emissions
An offset program may sometimes reduce carbon emissions in one area but create pollution in another. An example might be planting trees in one place and protecting them from deforestation. This project could increase the amount of carbon absorption in the target zone.
However, it might cause loggers to engage in deforestation in neighboring areas. This would cancel out the project's results, even though it would look like a success on paper.
Lack of Standardization
Some carbon offset schemes produce verifiable results. However, there is no standardized international method for measuring these outcomes.
This problem leaves individual carbon credit investors to research the options and find ones that meet their needs. This issue adds to the time needed to select and approve offset projects.
Greenwashing
Some companies and carbon reduction project organizers seek to portray themselves as environmentally friendly. As we pointed out, many consumers and employees like companies with green operations, so there is a reason for companies to appear carbon-neutral and engage in sustainable development.
However, some carbon credit programs allow companies to cheat by using greenwashing. Greenwashing is when an organization presents itself as environmentally friendly without actually changing its operations in a meaningful way. These companies seek out programs that provide nominal carbon offsets that do not work and are impossible to check or verify.
Negative Social or Economic Impacts
Some carbon offsetting projects could impact people's lives in or around an area. For instance, projects in developing countries could displace people or cause changes to their livelihoods. For instance, a solar array could replace farm fields.
In many instances, these issues are complex. Carbon offset programs could create jobs, but they could also harm traditional economic activities. The project may not cover the cost of retraining or relocating people impacted by these changes.
Market Volatility and Speculation
Like financial markets, carbon market prices can fluctuate. Demand may increase if new laws are made, for example. A change in demand could lead to a rise in the price of carbon credits and make participation in offset programs difficult for individuals and small businesses without million-dollar offset funds.
How to Find and Access Legitimate Carbon Offset Platforms
You can avoid many of the problems associated with carbon offsetting markets. Here are four important considerations before settling on a carbon credit provider.
Verification Method: Check if your selected market or provider has a reliable verification method. Verification often involves getting approval from independent auditors. These outside parties are not interested in the offsetting projects' success or failure or carbon credit sales, so they can provide a fair assessment.
Results: Check to see if the project is bringing actual results. Usually, this process involves ensuring the carbon offset projects are "additional," meaning they wouldn't have happened without an investment. You check this factor to ensure that your contributions are actually helping to lower emissions.
Ensure an aligned focus: Different programs focus on emission reduction initiatives, including reforestation, renewable energy, and methane collection. Select projects that are consistent with the aims and values of your company.
Look at local impact: You should check that the project does not interfere with local communities, commerce, or jobs. You should also ensure it does not cause displacement of people or property.
Choose respected certification agencies: Several certifying bodies are respected for their strict requirements for proving carbon offset projects and credit offerings. These include the Verified Carbon Standard and the Gold Standard.
The Verified Carbon Standard (VCS) has specific standards for different program categories and is a good example of a standard that addresses specific problems. It has guidelines for community and biodiversity programs, plastic reduction, climate change and emissions.
Meanwhile, the Gold Standard delivers similar standards for programs in different categories, from carbon capture to reforestation to waste disposal. It also offers advice to help people limit their emissions and offset daily activities.
Specific Programs and Apps to Offset Carbon
Here are some of the best platforms and applications to find carbon projects to offset personal or business footprints.
Arcadia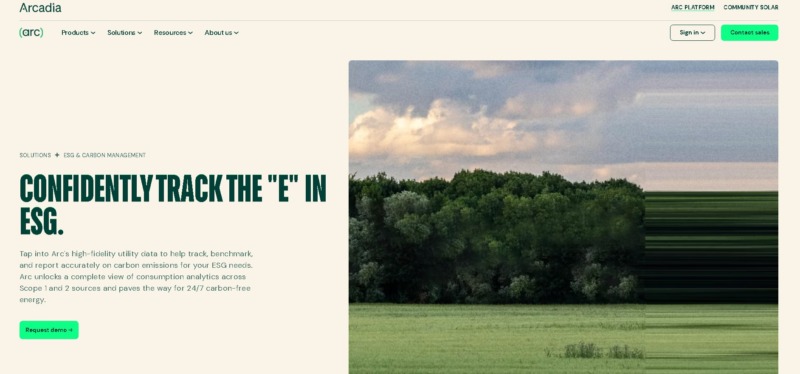 Arcadia is a technology company that helps firms collect data on energy use, consumption, and emissions. This information ensures the accuracy of environmental and sustainability reporting.
Arcadia also offers a platform for companies to offset carbon for general operations and employee activities. The firm made headlines by offering a specialized program for companies to get credits to offset emissions created by remote or hybrid employees.
Accuracy in carbon reporting is essential for companies who want to achieve carbon neutrality. Arcadia also offers schemes to offset the carbon that companies in different industries, including those with remote employees, use.
Native Energy
Native Energy calls itself a public benefit company. It offers tools to help businesses and individuals calculate their carbon offsetting needs and purchase carbon credits for specific projects.
The options include making monthly, quarterly, or annual contributions to offset daily business activities, commutes, or other regular pollution-causing actions. People can also make one-time purchases to offset travel, road trips, or major purchases.
Native is certified by six agencies, including the Gold Standard, the Verified Carbon Standard, and the American Carbon Registry. It checks all carbon offset programs it offers to customers and expects they meet the high standards of certification organizations.
See Related: Is Nuclear Energy Clean? Here's What to Know
One Tribe
One Tribe offers a nature-based offset scheme. It allows companies to invest in reforestation and reclamation projects. It also protects existing lands to ensure they can continue to absorb carbon.
The organization works directly with local communities to provide funding to purchase or protect natural land. Despite working in remote rainforest areas, the organization is extremely transparent and carries accreditations from the Gold Standard, the Gold Standard, the American Carbon Registry, and other respected agencies.
One Tribe works with some of the largest companies in the world to fund their activities.
Sustainable Travel International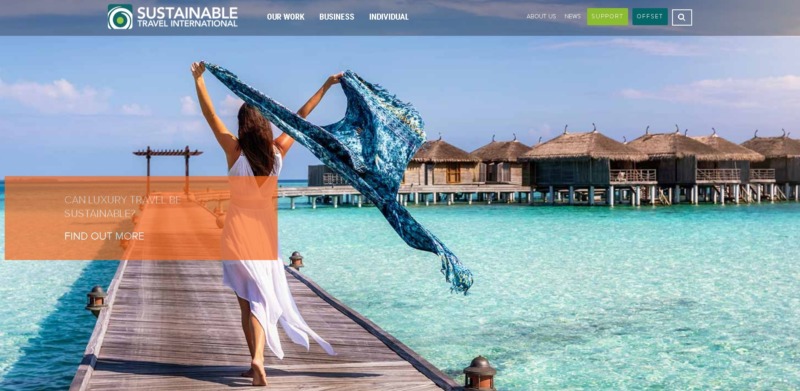 Sustainable Travel International offers offsets for travel for both individuals and businesses. People can calculate their carbon footprint for a specific trip and series of trips and purchase credits to ensure reduced carbon or carbon-neutral travel. You can also purchase a membership and receive discounts on carbon credits.
Businesses can take the same approach and offset emissions caused by corporate travel by plane or vehicle.
Terrapass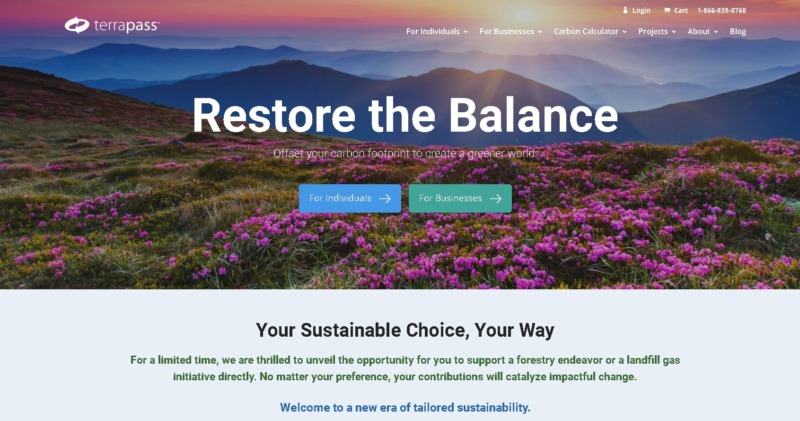 Terrapass offers an array of carbon-offsetting products, including carbon credits, renewable energy certificates, and monthly subscriptions for individuals and businesses.
The organization updates third-party accreditation every year with the Green-e Climate Certification. Its projects include waste gas capture, solar and wind farm installations, and natural land reclamation.
Offsets Can Reduce Your Carbon Footprint
While there are challenges, such as greenwashing, people and companies willing to research and find legitimate and certified carbon offset providers can negate or limit their contribution to greenhouse gas emissions.
FAQs
How Many Trees Does It Take to Offset One Ton of Carbon?
According to MIT, one tree absorbs 50 lbs of carbon per year. Roughly 40 mature trees can absorb one ton of carbon in a year. Unfortunately, trees can take several years or even decades to reach full maturity, so reforestation can take a while to produce the necessary carbon reduction benefits.
Is carbon offsetting bad for the environment?
Carbon offsetting is not bad for the environment if the projects deliver their promised results and do not increase carbon emissions or related issues elsewhere. However, some companies may use carbon credits as an excuse to continue their greenhouse gas emissions and avoid adopting clean energy.
Is carbon offsetting good for the earth?
Carbon offsetting can help reduce GHG emissions. It is one aspect of climate action that can slow or potentially reverse global warming in the long run. However, robust regulations and checks are necessary to ensure that carbon offset projects achieve these desired results and improve the environment.
Related Resources
Kyle Kroeger, esteemed Purdue University alum and accomplished finance professional, brings a decade of invaluable experience from diverse finance roles in both small and large firms. An astute investor himself, Kyle adeptly navigates the spheres of corporate and client-side finance, always guiding with a principal investor's sharp acumen.
Hailing from a lineage of industrious Midwestern entrepreneurs and creatives, his business instincts are deeply ingrained. This background fuels his entrepreneurial spirit and underpins his commitment to responsible investment. As the Founder and Owner of The Impact Investor, Kyle fervently advocates for increased awareness of ethically invested funds, empowering individuals to make judicious investment decisions.
Striving to marry financial prudence with positive societal impact, Kyle imparts practical strategies for saving and investing, underlined by a robust ethos of conscientious capitalism. His ambition transcends personal gain, aiming instead to spark transformative global change through the power of responsible investment.
When not immersed in the world of finance, he's continually captivated by the cultural richness of new cities, relishing the opportunity to learn from diverse societies. This passion for travel is eloquently documented on his site, ViaTravelers.com, where you can delve into his unique experiences via his author profile.