As evidence of the negative effects of the climate crisis continues to mount, so does interest in shifting to a circular economy. But what is a circular economy and why is it important?
According to the EPA, a circular economy is one that "keeps materials, products, and services in circulation for as long as possible." Circular economy strategies directly oppose the traditional model of a linear economy, in which raw materials are collected, turned into products, and then discarded as waste.
While the "take-make-waste" mindset of the linear economy has long reigned supreme, more companies are doing their part to make the shift to circular business models.
How Does the Circular Economy Approach Work?
Since its founding in 2009, the Ellen Macarthur Foundation has been at the forefront of the circular economy movement. The foundation was created by Dame Ellen Macarthur, who completed the fasted solo sail around the globe in 2005.
Throughout the 71 days she spent alone at sea, Macarthur gained a new understanding of the fundamental flaws of the linear system and began to imagine a better alternative. Today, the foundation revolves around the three core principles of the circular economy:
The elimination of waste and pollution
Achieving the highest value of products and materials throughout their circulation
The regeneration of natural resources
As the Foundation puts it, "The circular economy is a systems solution framework that tackles global challenges like climate change, biodiversity loss, waste, and pollution."
What Is a Circular Job?
Circular jobs are those that support the shift to a circular economy, whether directly or indirectly. Such jobs are now cropping up in a wide range of industries as more employers than ever before are searching for ways to promote sustainability.
Before we get into what these jobs entail, it's important to understand what companies and organizations need to do to embrace a circular strategy.
An organization called Circle Economy offers in-depth literature that describes the solutions needed to make the transition from linear to circular systems. But just to give you an idea, here's a breakdown of the eight key elements of what the organization calls the Disrupt Framework:
Prioritizing the use of renewable, reusable, and non-toxic resources
Maintaining, repairing, and re-using materials in order to extend their lifecycles as much as possible
Using waste as a resource through recycling and reuse
Rethinking business models to incorporate more ways to promote sustainability
Working as a team with other groups and organizations
Consider sustainability throughout the product design process
The use of digital resources to track and strengthen responsible resource use
How to Find Circular Economy Jobs Near You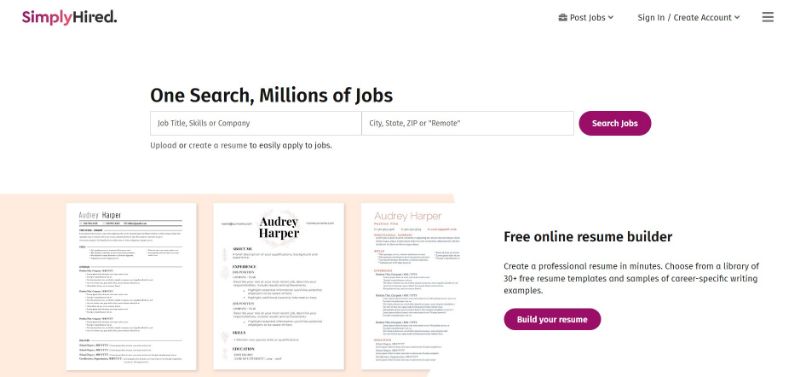 No matter what type of services you're qualified to provide, start by searching for sustainable or circular jobs in your city. Depending on where you're located, you might start by checking out sites like Indeed or Simply Hired to see what types of opportunities are available.
Environmental Leader also has a great list of some of the best job boards that are dedicated specifically to sustainable, eco-friendly, or circular jobs. As you scroll through the listings, stay on the lookout for jobs with solid development and long-term compensation programs.
Keep in mind that circular jobs are a relatively new field, so some employers may be open to providing training. If you want to increase your chances of landing a higher-level job, then check out the learning courses offered by the Ellen Macarthur Foundation or look into the many universities that now offer circular economy courses online.
See Related: Best Socially Responsible Investing Jobs: What is the Best Career?
Our Methodology for Identifying the Best Careers in the Circular Economy
Countless industries are now creating circular economy jobs that focus on energy efficiency, minimizing waste streams, and developing other policies designed to help benefit the environment. From construction and engineering to customer service representative positions, there are now plenty of impactful opportunities for employees of every job title.
So, how did we go about identifying the best green jobs out there? Throughout our research, we pulled together a collection of jobs for employees from diverse backgrounds.
While some of the jobs you'll find below require specialized skills, others require no more than a high school diploma and a desire to learn. This is by no means a comprehensive list, but more of a broad overview of some of the many circular economy jobs available for job seekers with a variety of different skills.
Whether you hope to work in environmental protection, renewable energy, or waste management, here are some of the many opportunities worth looking into.
Best Circular Economy Jobs
1. Packaging Designer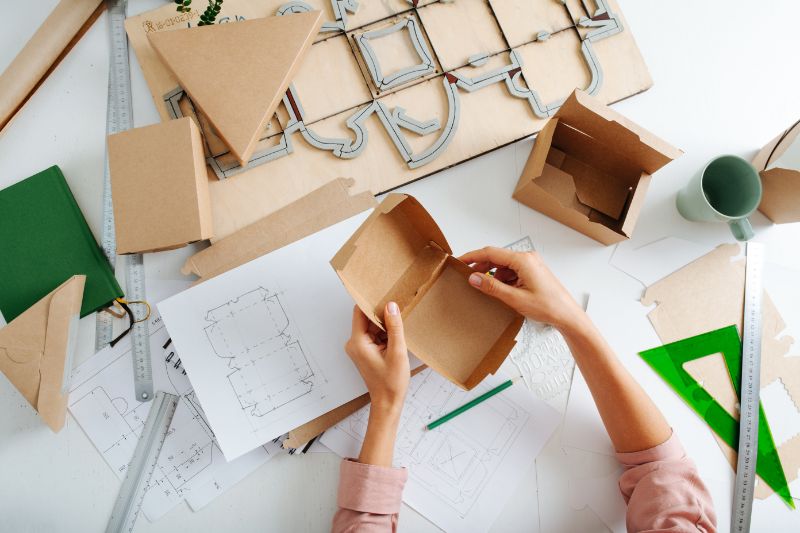 If you're in search of one of the most impactful opportunities to help cut down on plastic waste, then you may want to look into jobs in product and packaging design. As e-Commerce continues to thrive, many businesses are beginning to realize the impact their packaging has on the environment.
That's why more employers are turning to eco-friendly packaging agencies to help them identify green shipping solutions. Packaging designers not only work with graphic artists and copywriters to design what the packaging materials will look like, but also what materials they will use.
Jobs in this field present great opportunities to develop green packaging materials or to help businesses successfully utilize them in their product packaging models.
See Related: Best Social Impact Careers to Pursue
2. LEED Consultant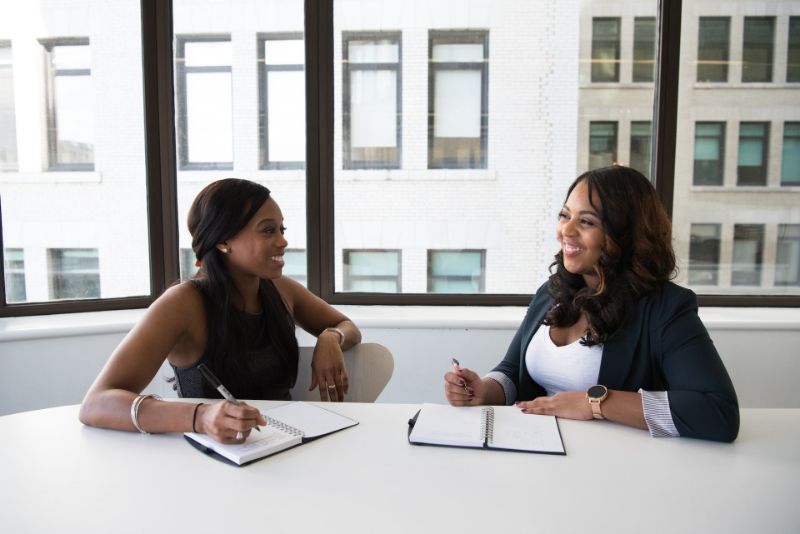 As green architecture continues to flourish, so does the demand for LEED consultants. Leadership in Energy and Environmental Design (LEED) is an organization that grants certifications to buildings that use environmentally friendly components in their design.
LEED Consultants work with building owners and their architects to provide insight throughout the building process. From recommending the best green materials to use in an emerging design to how to incorporate renewable energy and other eco-friendly features, LEED consultants share their expert knowledge every step of the way.
Once the project is complete, LEED consultants also help with the LEED certification process.
See Related: Best LED Lighting Stocks to Buy
3. Green Marketing Jobs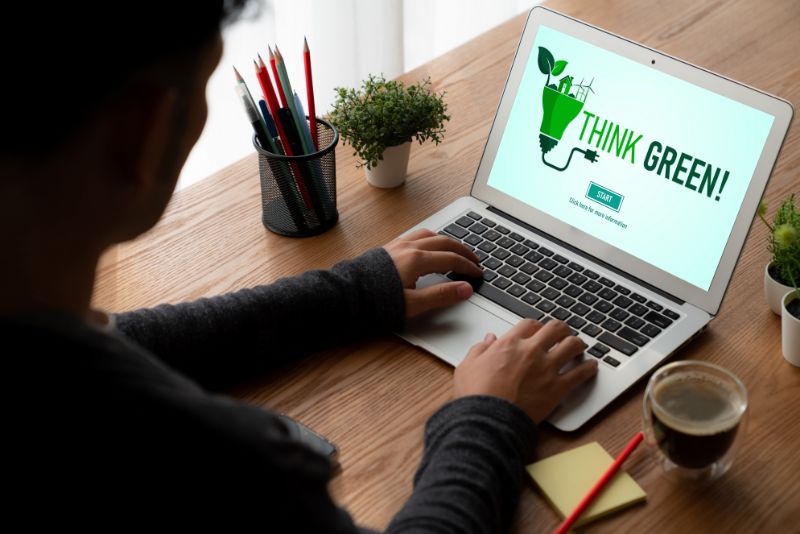 These days, prospective clients appreciate businesses that are doing their part to contribute to a more sustainable future. As customer expectations change, so has the way the businesses market themselves.
Green marketing is a type of marketing that helps clients promote their focus on sustainability and the environment. Green marketers develop campaigns that highlight a company's sustainability policies, whether they include reducing carbon emissions, recycling, or a commitment to using sustainable packaging.
Helping a company spread the word about its efforts to join the circular economy can go a long way toward attracting new customers and encouraging other businesses to follow suit.
See Related: How Much is a Wind Turbine? Here's What to Know
4. Solar Installer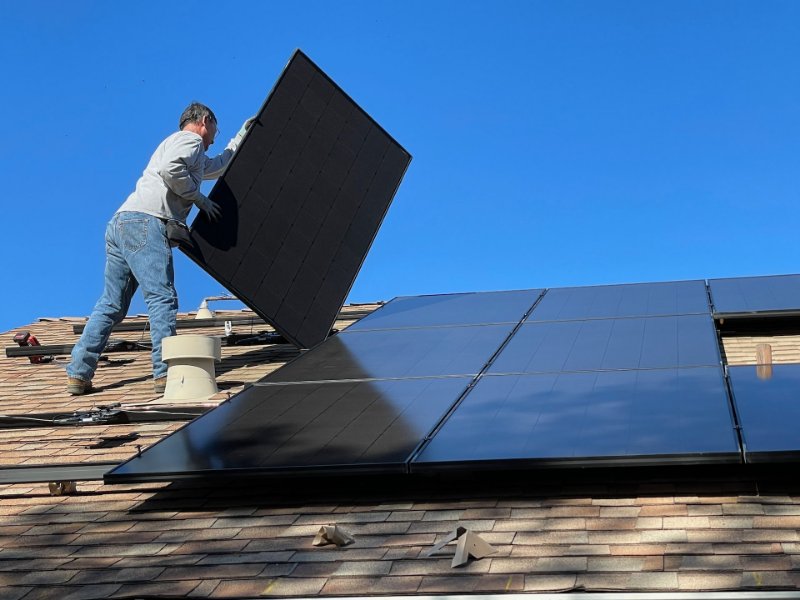 Solar energy has come a long way over the past few decades. As more residential and commercial customers begin using solar energy as a renewable energy strategy, solar installers are in high demand.
As you may have guessed from the title, a solar installer's job is to install and activate solar photovoltaic (PV) panels. The great thing about this position is that you don't necessarily need a college degree to apply.
You can usually learn all the skills you need by enrolling in a trade school or certificate program. Some employers even offer on-the-job training.
See Related: How to Promote a Circular Economy: Tips for Sustainable Business Practices
5. Circular Economy Program Manager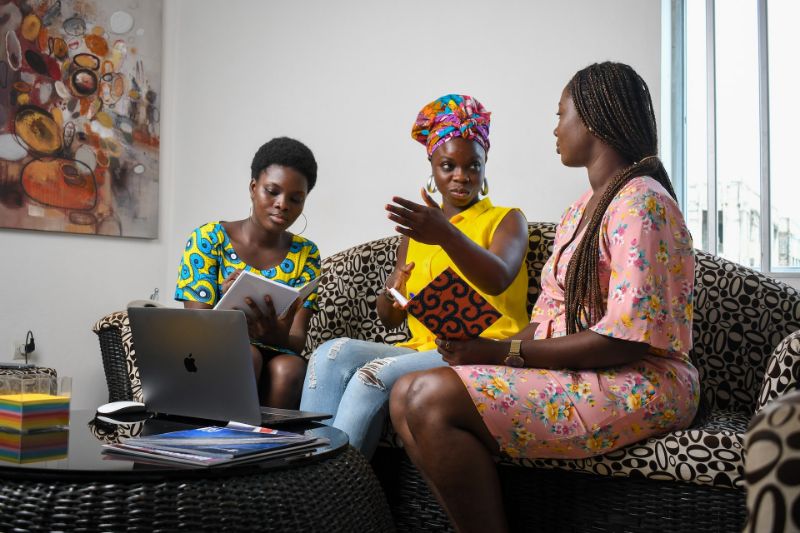 Despite how popular it's already proven to be, the whole concept of a circular economy is still relatively new. That's why many major brands are now hiring circular economy program managers who have the knowledge needed to help them make the shift.
It can be hard to pin down a circular economy manager's precise job purpose because the position involves so many different components. One day you might help strengthen the brand's environmental policy, while the next you might analyze data on waste streams, emissions, or industrial supply chains.
If you're a great multi-tasker and love the idea of a job that's constantly evolving, then this could be one of the best ways to put your sustainability policy experience to good use.
See Related: Best ESG Jobs to Start a Career in Sustainability
6. Circular Investing Specialist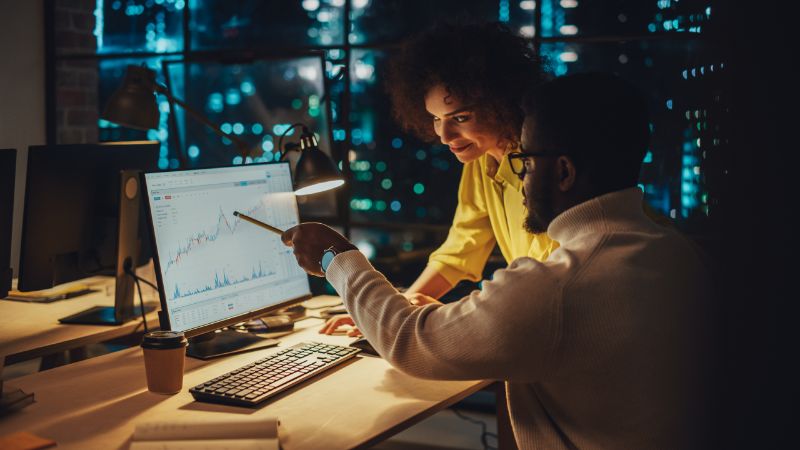 The concept of the circular economy is gaining more fans every day and plenty of investors are eager to back the movement financially. Circular investing is a branch of the ESG investing movement that focuses on investing in businesses that are paving the way toward a more circular economy.
If you're looking to pursue a job in finance while blazing the trial to a more sustainable future, then be sure to set up a job alert for circular investing specialist openings. A circular investing specialist focuses on directing clients to investment opportunities that support the shift to a circular economy.
The job often also requires building and simultaneously maintaining relationships with circular economy businesses and advocacy groups.
See Related: Best Globalization Jobs & Careers
7. Zero Waste Manager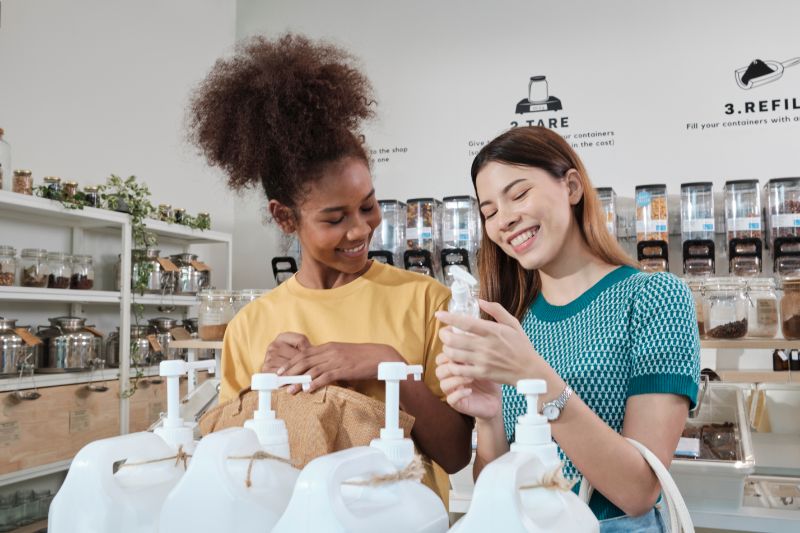 If you're looking for circular jobs that will put you right on the frontline of the movement, then zero waste manager may be the job title of your dreams. Zero waste managers help businesses, organizations, and communities with the development and implementation of a zero waste policy.
A solid circular policy goes far beyond simply adding a few recycling bins and extends to things like:
Composting
Ensuring that products are designed to enjoy as long a lifecycle as possible
Figuring out how to give used materials a second life
Reducing overall consumption
Finding ways to integrate the use of regenerative resources
From product design to order management, this job involves overseeing every step of a company's operations to ensure they're as environmentally responsible and sustainable as possible.
See Related: Best Community Developer Jobs: Careers in Development
8. Join the Team of a Circular Economy- Focused Company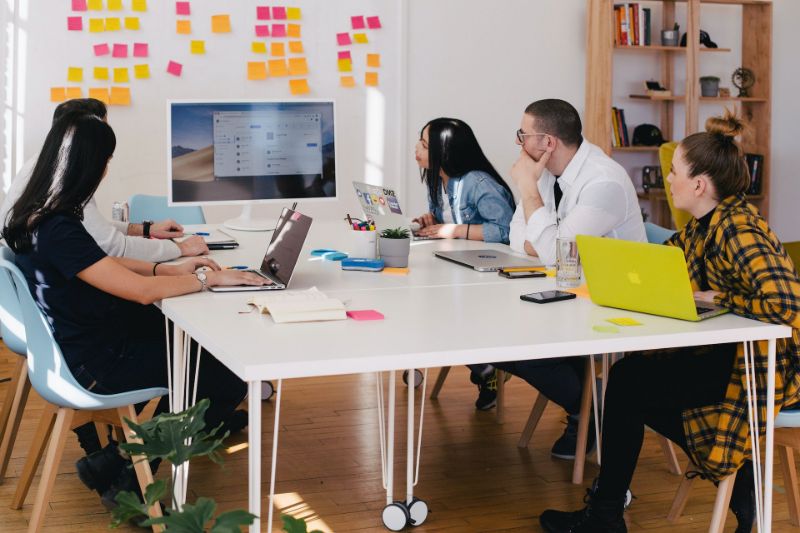 You don't have to qualify for a job as a senior manager in order to enjoy working in a team environment that's actively focused on circular economic principles. Sims Limited is a leading global company that focuses on metal recycling, circular technology solutions, and renewable energy.
With locations in over 15 countries, the company employs over 4,000 people, each of whom plays a vital role in the company's mission. A glance at Sims' latest job alert bulletin is a testament to just how many circular jobs are available, regardless of the type of skills you happen to bring to the table.
From truck drivers and equipment operators to metal sorters and environmental specialists, the company offers the chance for anyone to become a long-term employee with a solid circular company. If you're not quite sure what type of circular jobs you qualify for, then it's never a bad idea to look into equitable workplaces that share your values and see what type of opportunities they offer.
9. Circular Economy Research Analyst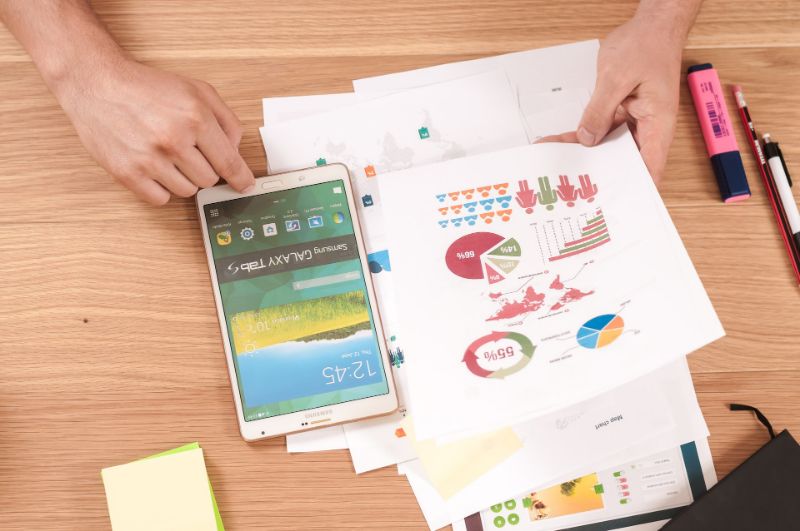 It's important for organizations to find ways to take the next steps toward adapting further circular economic components. But it's equally essential for them to collect data on how their current efforts are going.
As a circular economy analyst, your job would be to help out at both ends of the spectrum. From the development of new eco-friendly policies to tracking and benchmarking how your company stacks up against other sustainable businesses, research analysts play an important role in helping their employers identify circular economic business opportunities.
Given the importance of the services that these analysts provide, it's possible to find circular jobs at a variety of different levels. Whether you're looking for an entry-level job or aspire to become a senior researcher, circular jobs are a great overall opportunity to put your love of data to great use.
See Related: What is the Role of an ESG Analyst?
10. Field Service Manager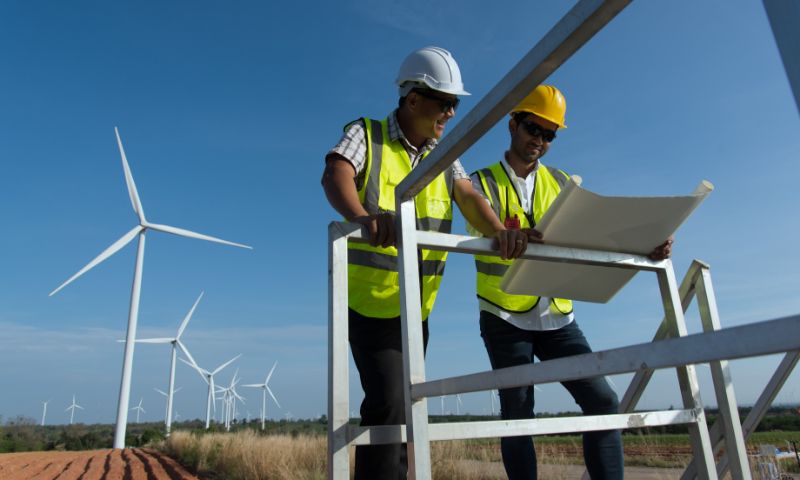 If you have a background in management, then your services could be put to great use at a sustainable energy company. A field service manager provides vital support in the running of any company, including those that are dedicated to providing alternative energy sources.
Whether you work for a solar, wind, or hydro-generated energy company, your job will be to oversee the staff and contractors who make the company's mission a reality. Field service managers play a vital role in establishing equitable workplaces where everyone from the newest trainee to the most established long-term employee knows how to fulfill their role to the best of their ability.
You'll also review projects, monitor costs & profit, coordinate shipments, provide support to other departments, and more. If you love multi-tasking and building relationships, then check out field service management jobs with alternative energy companies in your city.
11. Product Lifecycle Manager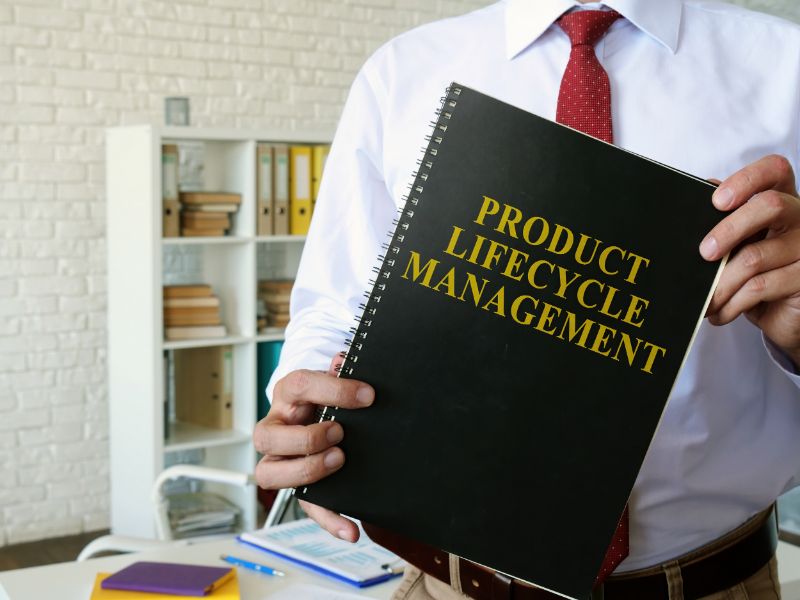 If you'd love to see more products on the market that keep carbon out of the atmosphere and plastic out of landfills, then you might consider creating a direct impact as a product lifecycle manager. Every product on the market goes through several different stages, from conception and development to maturity and, ultimately, decline.
Product lifecycle managers are involved with each stage of a product's life span, which produces plenty of great opportunities to contribute eco-friendly ideas. These involve everything from working with engineers to identify the best sustainable materials for production to ensure the product enjoys the longest life possible.
Many companies provide generous compensation programs for product lifecycle managers, as their efforts can make the company more sustainable, profitable, and efficient.
Related Resources
Kyle Kroeger, esteemed Purdue University alum and accomplished finance professional, brings a decade of invaluable experience from diverse finance roles in both small and large firms. An astute investor himself, Kyle adeptly navigates the spheres of corporate and client-side finance, always guiding with a principal investor's sharp acumen.
Hailing from a lineage of industrious Midwestern entrepreneurs and creatives, his business instincts are deeply ingrained. This background fuels his entrepreneurial spirit and underpins his commitment to responsible investment. As the Founder and Owner of The Impact Investor, Kyle fervently advocates for increased awareness of ethically invested funds, empowering individuals to make judicious investment decisions.
Striving to marry financial prudence with positive societal impact, Kyle imparts practical strategies for saving and investing, underlined by a robust ethos of conscientious capitalism. His ambition transcends personal gain, aiming instead to spark transformative global change through the power of responsible investment.
When not immersed in the world of finance, he's continually captivated by the cultural richness of new cities, relishing the opportunity to learn from diverse societies. This passion for travel is eloquently documented on his site, ViaTravelers.com, where you can delve into his unique experiences via his author profile.