Cityfunds is an innovative investment platform that provides investors with the opportunity to invest in residential real estate through index-like funds called "Cityfunds". The concept behind Cityfunds stems from the idea of allowing individuals, regardless of their accreditation status, to gain exposure to a city's housing market by investing in a diversified portfolio of rental properties and equity investments. This could be an excellent option for those seeking passive income who believe in specific cities' growth potential.
Founded by the startup company Nada, Cityfunds has already garnered attention for allowing individuals to tap into the growing home equity market. By letting homeowners trade equity for cash or market shares without selling their homes, Cityfunds creates a unique opportunity for homeowners and investors. On the investors' side, they can accumulate fractions of equity in diversified real estate portfolios, acting as an accessible entry point into a city's housing market.
With a focus on creating accessible real estate investment products, Cityfunds presents an enticing option for those seeking to add residential real estate to their portfolios. As the platform continues to gain traction, it's essential to carefully review and analyze the viability and potential returns of Cityfunds' investment products.
About CityFunds

CityFunds, a innovative product developed by Nada, opens up new opportunities in the real estate market for investors. The platform offers index-like real estate investment products called "Cityfunds" that cover various cities' home equity markets. These funds allow even non-accredited investors to participate in this lucrative sector, diversifying their portfolios.
Helmed by CEO John Green, CityFunds aims to make real estate investing more accessible to the masses. By focusing on equity in specific cities, these funds enable investors to gain passive exposure to the residential real estate market in areas with strong growth potential. This revolutionary approach has captured the attention of both the business and the fintech worlds.
With $4.2 million in assets under management (AUM), Nada's CityFunds target an internal rate of return (IRR) of 12-16%. Projects typically have a hold duration of around 5-7 years.
Since launching in August 2021, the funds have witnessed an appreciation rate of 12% on average. Among its top-performing investment opportunities, the Austin CityFund stands out with a return of 14.4% as of January 2023.
To summarize, CityFunds by Nada is transforming the way people invest in real estate, offering index-type investment products for residential markets in various cities. With a clear focus on accessible equity and promising returns, CEO John Green's venture continues to gain traction within the fields of business and fintech.
Product Offerings

Cityfunds by Nada is a product aiming to provide access to the real estate market in a simpler, accessible, and diversified form. It allows users to invest in the equity of a city's diverse residential properties through index-like real estate investment products, making it an attractive option for investors looking for alternatives to traditional real estate investments.
Product Features
City-specific portfolios: Cityfunds offers tailored investment options that encompass well-performing properties across top cities. This allows investors to select a city, with its home equity market, in which they want to allocate their resources.
Fractional shares: By offering fractional ownership, Cityfunds allows a more comprehensive shareholder base. It broadens the opportunity for both accredited and non-accredited investors, enabling them to participate in the equity of various properties with a minimal investment of as low as $100.
Diversification: By investing in a diversified portfolio of owner-occupied homes, Cityfunds ensures that investors can mitigate risks while tapping into the potential rental income generated by such properties. This helps them to maintain a stable income stream.
Passive investing: Unlike actively managed funds that often fail to outperform their market index, Cityfunds adheres to a passive investing strategy that has proven to be more successful in the long run, especially for real estate investments. This approach also helps to keep management fees low and attractive to investors.
Secondary marketplace: Cityfunds by Nada plans on introducing a secondary trading platform, providing investors with liquidity and the possibility to easily buy and sell shares. This ensures that investors have the flexibility to exit their investments when needed, making it an attractive choice for those seeking both short-term and long-term profits.
In conclusion, Cityfunds presents an innovative and convenient option for anyone looking to diversify their portfolio and enter the real estate market. Its tailored solutions, fractional shares, and passive investing approach make it an attractive investment product worth considering.
See Related: M1 Finance Review: Is It Legit?
Investment Opportunities with CityFunds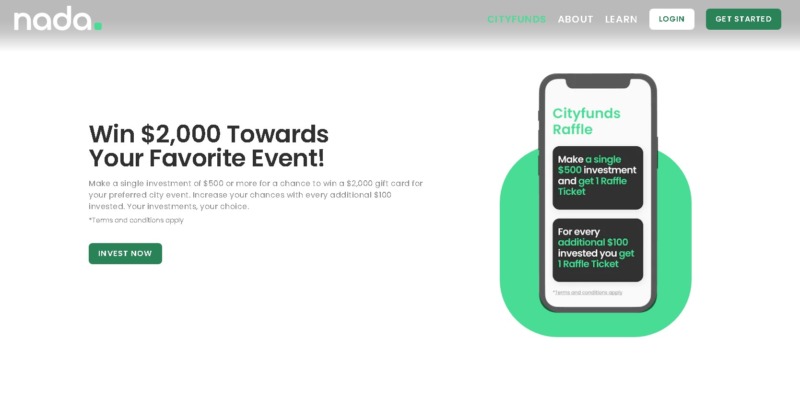 CityFunds offer an innovative way for investors to access the real estate market in various cities across the United States. These index-like investment products allow a diverse group of individuals, including non-accredited investors, to buy into a city's home equity market with minimum investment requirements. CityFunds are currently available in cities such as Dallas, Austin, Miami, Tampa, Houston, Nashville, and Phoenix.
These unique investment products enable investors to participate in the residential real estate market by investing in a diversified portfolio of both rental and equity properties. CityFunds are designed to provide an opportunity for investors to capitalize on the growth of cities like Austin and Nashville, which have experienced significant increases in home values and rental rates due to population growth and economic development. Investing in these cities can be an attractive alternative to traditional asset classes for those seeking portfolio diversification.
For homeowners, CityFunds offer an opportunity to tap into their home equity without taking on additional debt. As a homeowner's property value increases, so does their equity in the CityFund. This allows homeowners to unlock a portion of their wealth, which can then be reinvested or used for other financial goals.
Real estate investors can also benefit from CityFunds, as they provide access to a diversified portfolio of single-family homes, homeowner equity, and residential rental properties in different cities. This diversification helps mitigate risks associated with investing in individual property assets while still allowing investors to gain exposure to various real estate markets across the United States.
In conclusion, CityFunds present a unique and accessible investment opportunity for homeowners, real estate investors, and those looking to diversify their portfolios in the residential property market. With a focus on major cities experiencing growth, these index-type investment products offer a chance to capitalize on market trends while mitigating the risks associated with traditional real estate investments.
See Related: Best Solar Crowdfunding Options for Renewable Energy Projects
CityFunds Market Index
CityFunds presents a unique opportunity for investors to gain targeted exposure to various residential real estate markets. Unlike traditional index funds, which focus on passive management of stocks or bonds, CityFunds center around specific cities and their single-family residential real estate.
The CityFunds Market Index approach offers investors an alternative to diversify their portfolios by investing in one or more cities. With the growing interest in real estate as an asset class, this innovative method allows investors to benefit from the equity growth associated within individual city markets. Each CityFund maintains a portfolio of single-family residential properties located within its target city, creating a more focused, market-specific investment option.
Diversification is a cornerstone of CityFunds' strategy, as each fund targets a different city's real estate market. This enables investors to spread their risk across multiple distinct regions, allowing for a smoother ride through market fluctuations. CityFunds achieves this by holding a diversified mix of single-family residential properties, which aims to mirror the overall growth and performance of the chosen city's housing market.
To recap, CityFunds provides investors with:
Targeted exposure to various city-specific real estate markets
A unique approach to diversification within real estate investments
Equity growth through investment in single-family residential properties
CityFunds offers an innovative way to invest in real estate markets, expanding the options available for investors seeking diversity and targeted exposure within their portfolios. Combining the benefits of index funds with the potential returns of real estate, CityFunds is set to make its mark on the investment landscape.
See Related: Best States for Real Estate Investing
CityFunds Platform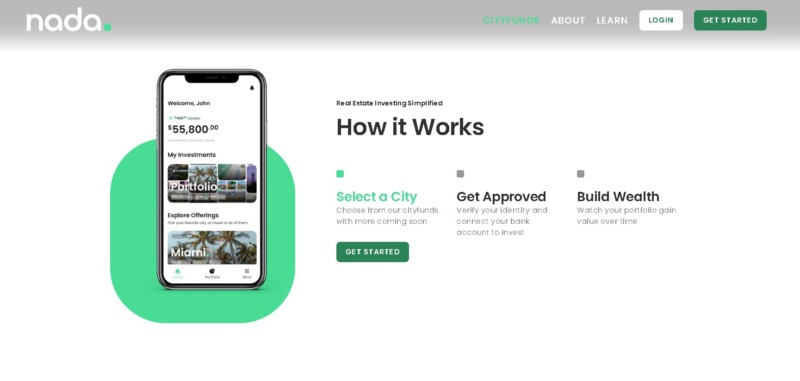 CityFunds is a fintech product that combines the concepts of crowdfunding and investment platforms to create a unique opportunity for both accredited and retail investors. This section will discuss the platform's mobile application, crowdfunding features, and investment opportunities.
See Related: FarmTogether Review: Is It Legit or Worth It?
Mobile Application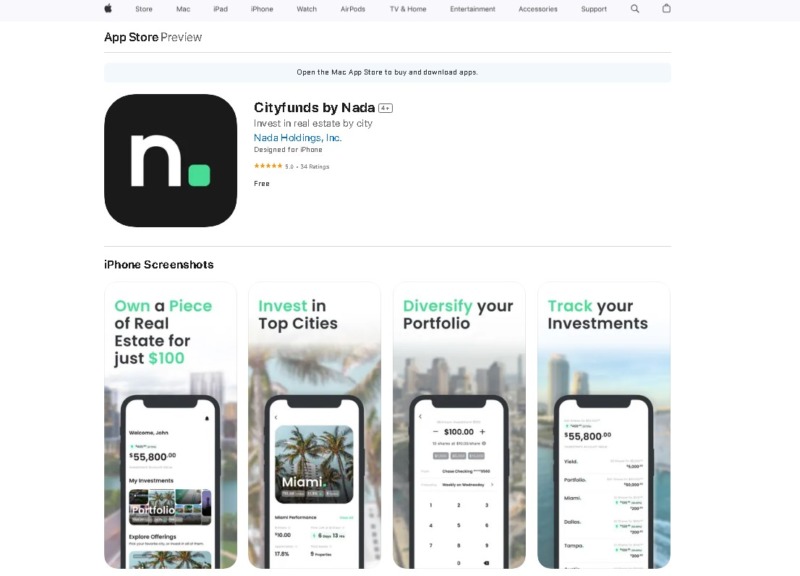 CityFunds offers a user-friendly mobile app designed to assist real estate investors in managing their equity and portfolio. This app serves as a banking and investing platform, providing users with essential information on the properties they invest in and their returns. With its simple interface, users can efficiently review performance and make investment decisions on the go.
See Related: Best Real Estate Investing Software Solutions
Crowdfunding Platform
The core value proposition of CityFunds is its ability to democratize real estate investing. Utilizing crowdfunding, the platform enables investors to pool their resources together to invest in residential real estate projects in top cities. CityFunds strives to make investing accessible and straightforward for both accredited and retail investors with a low entry point, starting from as little as $100.
Investment Platform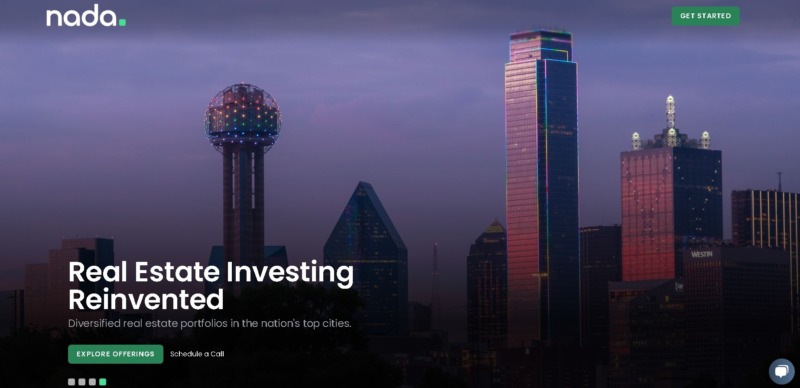 As an investment platform, CityFunds allows users to diversify their portfolios with fractional ownership in owner-occupied homes across various cities. The platform provides projected annual returns ranging from 15% to 18%, ensuring financial growth and stability for investors. CityFunds promotes a passive investing approach, which has proven to be a successful strategy in the equities space, bringing this advantage to real estate investors.
Through its innovative combination of a mobile app, crowdfunding platform, and investment features, CityFunds addresses the demand for accessible and efficient real estate investing opportunities. Its unique offering brings the benefits of fintech and finance together, empowering both accredited and retail investors to grow their wealth by investing in residential real estate.
See Related: Revolut Review: Is It Legit or Worth It?
CityFunds and the Housing Market
CityFunds offers a unique approach to investing in residential real estate. By creating index-like investment products called "Cityfunds," the company enables individuals to invest in a city's housing market, specifically focusing on single-family homes.
These Cityfunds provide targeted exposure to a city's residential real estate market and intend to acquire, manage, and eventually sell a portfolio of single-family residential real estate assets (SFRs). Their goal is to offer compelling values with the potential for significant appreciation in specific markets.
Investing in Cityfunds allows investors to tap into the home equity growth of each city, offering an alternative to direct ownership of rental properties. This presents an opportunity to diversify one's investment portfolio while potentially achieving an attractive return on investment.
Cityfunds is designed for a wide range of investors, including non-accredited investors, who may not have the means to directly purchase a house or property. With a minimum investment amount as low as $100, Cityfunds enables more people to participate in the growth of a city's housing market and reap the rewards of home equity appreciation.
As the global fractional ownership market is projected to reach $8.9 billion in 2025, with a compound annual growth rate (CAGR) of 8.3% between 2021 and 2028, Cityfunds is positioned to capture a share of this growing market. Furthermore, Cityfunds is able to offer U.S. citizens and residents fractional ownership in diversified portfolios of owner-occupied homes in top cities, with projected annual returns of 15% to 18%.
In summary, Cityfunds provides a unique investment vehicle for those interested in the residential real estate market. By offering access to different city markets and equity growth in single-family homes, it aims to give investors an alternative to traditional real estate investments, all while remaining accessible and affordable to a broader range of individuals.
Investor Relations
Investment Opportunity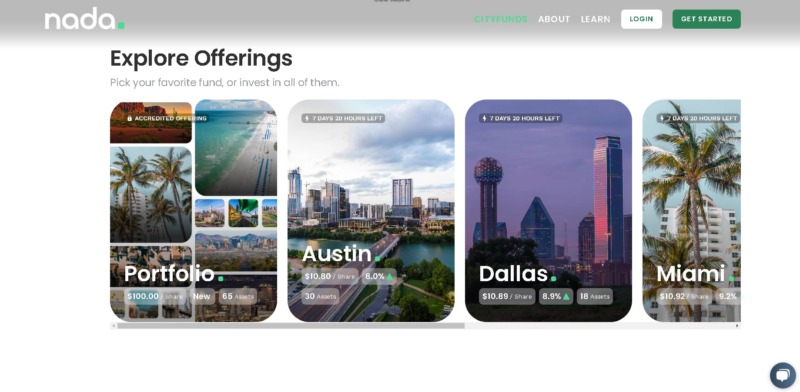 Cityfunds presents a unique investment opportunity for both accredited and retail investors. By offering index-like real estate investment products, Cityfunds allows anyone to buy into a city's home equity market with a fractionalized approach. This innovative method of investing aims to simplify and democratize access to residential real estate investments.
One of the key features of Cityfunds is its focus on joint ventures with other companies. This collaborative approach enables them to manage a diversified portfolio of rental properties and equity investments, which can lead to more stable and potentially attractive returns for investors. The combination of joint ventures and individual investors helps to create a more accessible platform for everyone interested in the potential growth of real estate markets.
In terms of funding, Cityfunds offers an appealing alternative to traditional real estate investment opportunities. By leveraging venture capital to support its operations, the company can facilitate transactions for investors to buy and sell their stakes in properties without the need for extensive financial resources or a significant initial commitment. This allows for more participation from a wide range of investors, irrespective of their financial background.
Cityfunds' approach to fractionalizing homeownership and equity creates a more inclusive and flexible market environment for investors of all sizes. The platform offers an opportunity for those looking to invest in the real estate market without the need to own or manage a property directly. This can be especially appealing for those who are interested in the long-term benefits of real estate investment but don't have the resources or expertise to navigate the complexities of property ownership and management.
Overall, Cityfunds presents a fascinating investment opportunity for those interested in real estate and offers a valuable alternative to conventional real estate investing strategies. The platform presents an opportunity for investors to participate in a promising market sector while remaining mindful of the challenges associated with traditional property ownership.
See Related: Wealthify Review: Unbiased Analysis for Informed Investment Decisions
Regulations and Compliance
Cityfunds, an investment product offered by Nada, enables retail investors to invest in top cities' real estate markets with as little as $250. While details on specific compliance and regulatory aspects are scarce, it's essential to examine the general rules and regulations surrounding similar investment opportunities.
First, let's look at Regulation A, a regulation that allows small companies to raise capital through a public offering without going through the lengthy and expensive process of registering with the Securities and Exchange Commission (SEC). This 'mini-IPO' approach might be applicable to Cityfunds offerings, as it simplifies the process for raising funds.
However, to take part in such investments, one may need to be an accredited investor – an individual or entity with certain financial qualifications. These include having an annual income exceeding $200,000 (or $300,000 together with a spouse) in the last two years or having a net worth exceeding $1 million, excluding the value of one's primary residence. It's unclear whether Cityfunds restricts investments only to accredited investors at this stage.
In terms of SEC qualifications, offerings like Cityfunds should comply with the rules and regulations set forth by the SEC. This may involve meeting certain disclosure requirements and adhering to specific investor protection measures. In any case, it's crucial for investors to verify if Cityfunds is SEC-qualified before getting involved.
Regulation Crowdfunding also plays a role in investment opportunities like Cityfunds. As Nada previously launched a crowdfunding campaign on Republic's Cities concept, it's possible that some of the compliance and regulatory requirements were addressed during that campaign. Crowdfunding platforms must follow specific rules, ensuring transparency and investor protection.
In summary, while the exact compliance and regulatory aspects of Cityfunds are unclear in the provided sources, investors must exercise due diligence and ensure that the investment is compliant with relevant regulations.
See Related: AcreTrader Review: Is It Legit or Worth It?
CityFunds Alternatives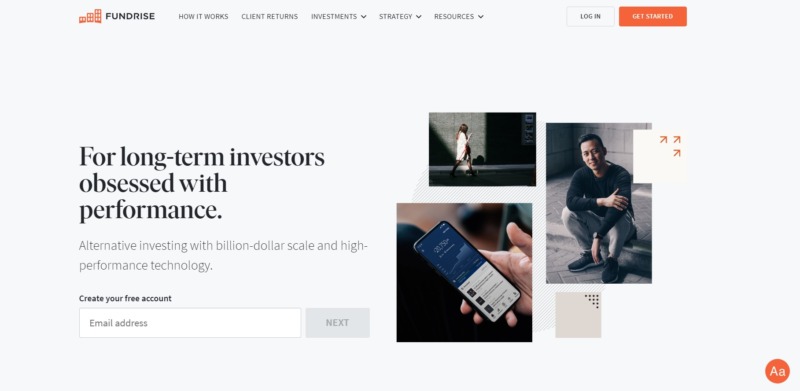 When it comes to investing in real estate, there are numerous alternatives to consider besides CityFunds. Fundrise, for example, is a popular crowdfunding platform that allows individual investors to invest in a diverse range of properties. With a minimum investment of $500, Fundrise is accessible to a broad audience and offers various portfolios to match investors' preferences and risk tolerance.
RealtyMogul is another platform with a focus on commercial real estate investments. Offering both debt and equity investments, RealtyMogul caters to accredited and non-accredited investors alike. Minimum investments vary, with some options starting as low as $1,000, making it a viable choice for those looking to dabble in commercial property investments.
For accredited investors seeking higher investment minimums, CityVest provides access to curated institutional-quality real estate investment opportunities. With a focus on property types such as multifamily, retail, office, and self-storage, CityVest offers a variety of investment options, typically requiring a minimum investment of $25,000.
Finally, RealCrowd is an online marketplace that directly connects investors with commercial real estate sponsors, offering a more hands-on approach to real estate investing. Dedicated to offering institutional-quality deals, RealCrowd is an excellent platform for experienced investors who are looking for transparency and control over their investments.
In conclusion, a wide range of alternatives is available to suit the varying needs and preferences of investors. Whether you are a beginner or an experienced investor, it is essential to explore all the options and choose the platform that suits your investment style and budget best.
Frequently Asked Questions
What are some alternative options to Cityfunds?
While Cityfunds offers an innovative way to invest in city-specific real estate markets, there are several other platforms that cater to different types of investors. Some alternatives include Fundrise, RealtyMogul, and CrowdStreet.
These platforms allow investors to participate in various real estate projects, including residential, commercial, and mixed-use properties. Additionally, Real Estate Investment Trusts (REITs) offer investors exposure to a diversified portfolio of properties, providing a more traditional way to invest in real estate.
Are people satisfied with Cityfunds services?
As a relatively new platform, it may be challenging to gather extensive feedback on Cityfunds' services. However, the company's innovative approach to city-centric real estate investments has garnered interest.
It's essential for potential investors to conduct research and due diligence before committing to any platform. Look for unbiased opinions and user reviews from forums, social media, and financial websites to get a proper understanding of real-life experiences with the platform.
How does the CityFunds platform generate revenue?
CityFunds primarily generates revenue through management fees, like many other investment platforms. Typically, these fees are a percentage of the total assets under management (AUM) or a flat fee based on the investment amount.
Additionally, CityFunds may also earn revenue from various transaction and service fees associated with the buying, selling, and management of properties within their city-based portfolios. Remember to examine fee structures carefully and consider how they may impact your potential returns before investing.
Related Resources
Kyle Kroeger, esteemed Purdue University alum and accomplished finance professional, brings a decade of invaluable experience from diverse finance roles in both small and large firms. An astute investor himself, Kyle adeptly navigates the spheres of corporate and client-side finance, always guiding with a principal investor's sharp acumen.
Hailing from a lineage of industrious Midwestern entrepreneurs and creatives, his business instincts are deeply ingrained. This background fuels his entrepreneurial spirit and underpins his commitment to responsible investment. As the Founder and Owner of The Impact Investor, Kyle fervently advocates for increased awareness of ethically invested funds, empowering individuals to make judicious investment decisions.
Striving to marry financial prudence with positive societal impact, Kyle imparts practical strategies for saving and investing, underlined by a robust ethos of conscientious capitalism. His ambition transcends personal gain, aiming instead to spark transformative global change through the power of responsible investment.
When not immersed in the world of finance, he's continually captivated by the cultural richness of new cities, relishing the opportunity to learn from diverse societies. This passion for travel is eloquently documented on his site, ViaTravelers.com, where you can delve into his unique experiences via his author profile.