Over the past few years, the renewable energy industry has been one of the up-and-coming industries. However, the growth of the clean & green energy sector includes innovative technologies and large-scale infrastructure projects, which require substantial investments at each step.
Finding funds for startups in the renewable sector is complex and expensive compared to traditional startups. Fortunately, Venture Capital funding has made it easier for green companies to find funds and ensure healthy growth early.
There are several clean energy venture capital firms in the industry that back seed-stage, early-stage, or other startups to help them grow and ensure a sustainable and clean energy future.
Venture Capital (VC) investment is absolutely essential for the growth of renewable or clean energy. Understanding the importance of clean energy venture funds for startups, we have listed the top 13 green venture capital firms dedicated to investing in the green energy revolution.
But before that, let's know what clean energy venture capital is and how it can help ensure a sustainable tomorrow.
What is Clean Energy Venture Capital?
Clean Energy Venture Capital is an investment firm for eco-innovative and rapidly growing ventures specializing in fund investments, direct investments, and fund of funds investments.
Green venture capital firms generally invest in startups that are early stage, environmentally friendly, and have enormous potential to grow. They not just provide funds to startups but also guide them on how to use that capital in the venture.
Overall, it won't be wrong to say that clean energy venture capital is a crucial source of equity for startups in the renewable industry.
Best Clean Energy Venture Capital Firms
Venture capital funding of clean energy and cleantech startups has grown dramatically over the past decade. The data shows that in 2002, only 43 clean energy startups received venture capital funding in the US, raising a combined amount of around $230 million.
In contrast, as per the Cleantech Group survey, investors allocated about $64 billion in total funding to cleantech businesses in the first half of 2021. Also, this amount is expected to surpass $100 billion in the coming time.
Also, professionally managed clean energy ventures usually are closely-held corporations or private partnerships funded by public & private funds, foundations, wealthy individuals, foreign investors, corporations, endowment funds, and the venture capitalists themselves.
Here, we have compiled the top venture capital firms across the globe that focus on clean energy. The list will discuss who they are, their investment structures, and more. Now, let's take a closer look at these renewable energy venture capital firms: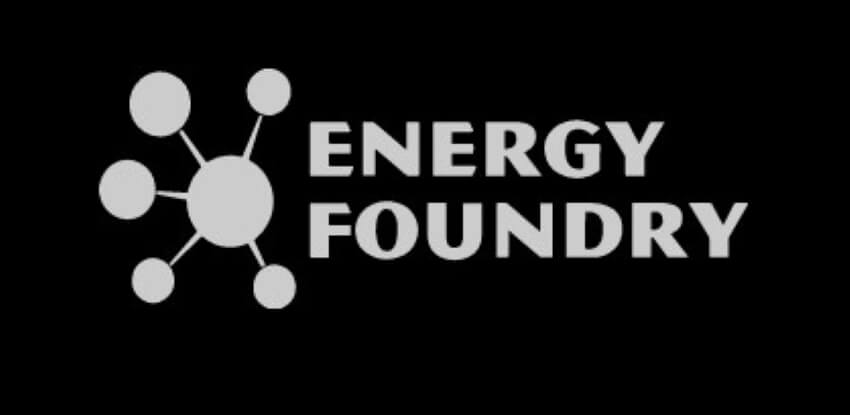 Founded by Jason Blumberg and Sara Chamberlain, Energy Foundry is a venture capital company headquartered in Chicago, Illinois, US.
The firm is committed to investing venture capital in the most promising energy innovators. Basically, Energy Foundry works with brands that focus on solving today's most pressing issues in the energy industry with rapidly scalable, disruptive business models.
Energy Foundry collaborates with leading companies across the globe to build and scale new ventures. Their approach includes various essential tools to bring great ideas to market and blends venture funds with the perks of partnership.
Additionally, Energy Foundry works with startups in the renewable industry to provide them with the tools and resources they need to grow further and ensure a green future.
While its primary focus is to make smart investments in startups, this venture capital firm has also designed an energy innovation hub. It works with corporations, entrepreneurs, utilities, investors, and GOV/NGOs to turbocharge energy entrepreneurs.
Important Details
Founded: 2012
Headquarter: Chicago, Illinois, United States
Firm Type: Privately Held
Invested: $22+ Million
Specialties: Venture Capital, Energy, Impact Investing, and Community Building
Notable Investments: Digital H2O, Sistine Solar, Invektek, Azumo, Omnidian, and others
See Related: Best Commercial Solar Finance Companies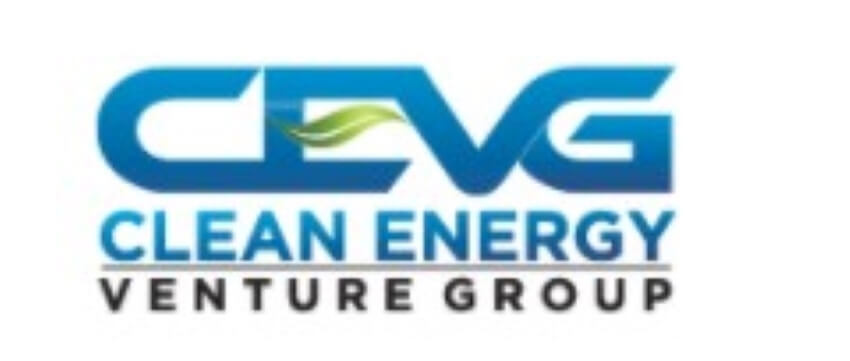 Having offices in New York and Boston, Clean Energy Venture Group provides early-stage seed funds for energy startups. This venture capital firm is a group of professional operating executives with robust capabilities in the environmental and energy sectors.
Clean Energy Venture Group strives to invest in firms that specifically focus on climate change while ensuring attractive financial returns. They provide funding and bring years of energy expertise to assist businesses in their growth.
Additionally, Clean Energy Venture Group collaborates with stakeholders and entrepreneurs in an atmosphere of intellectual curiosity, mutual respect, and analytical rigor. Moreover, the investment portfolio of CEVG adheres strictly to the following criteria:
Clean energy-focused investment
Investment returns must meet particular levels
Startups or the management team must have expert knowledge in the area
The pre-money valuation must be less than $10 million
All companies should be in the Eastern US
Important Details:
Founded: 2005
Headquarters: Cambridge, Massachusetts, United States
Invested: $500+ Million
Firm Type: Partnership
Notable Investments: 60Hertz, ConnectDER, Nth Cycle, ClearTrace, and more
See Related: How to Create an Investment Thesis [Step-By-Step Guide]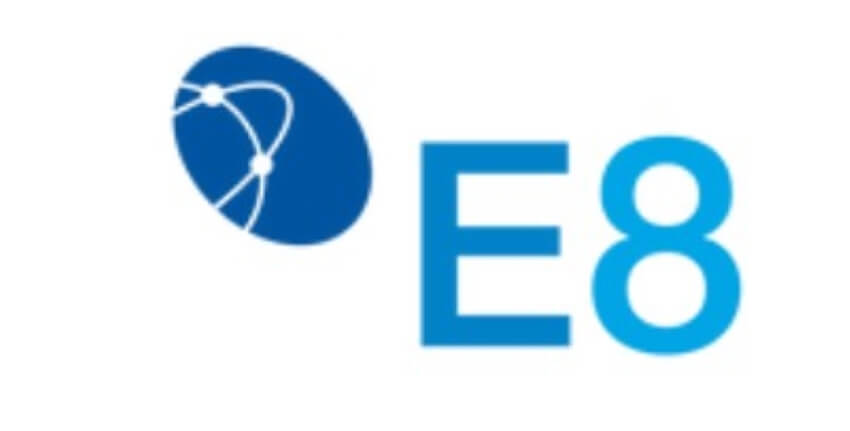 Formerly known as Element 8, E8 is another clean energy-focused investment company in the US. They invest in early-stage clean or climate tech businesses for a sustainable and prosperous tomorrow. They not just provide investment capital but also guide startups on how to achieve market success and accelerate the transformation to a cleaner and healthier world.
E8 is basically a member organization of an accredited, private angel investment group that focuses on addressing pressing environmental problems and taking positive actions against climate change.
Also, the company boasts a range of cleantech investors with excellent knowledge and management expertise who assist startups with hiring, technology, growth, and other aspects.
Overall, E8 is the best option for startups looking to pitch their model to a large group of industry-expert investors. They can open unlimited networking opportunities to startups, leading them to grow and succeed.
Important Details
Founded: 2006
Headquarters: Seattle, Washington, United States
Invested: $37+ Million
Firm Type: Nonprofit
Specialties: Cleantech and Angel Investing
Notable Investments: Level10, Propel, ConnectDER, Greenwood, Arcadia, Adara Power, and Solstice
See Related: What Are Smart Cities? Different Examples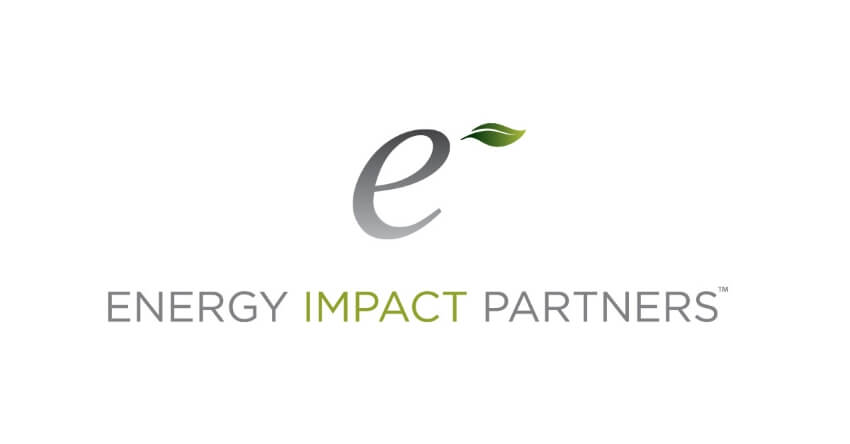 Energy Impact Partners is one of the best clean energy venture capital firms in New York City that focus on startups optimizing energy consumption and boosting green energy production. The company invests in ground-breaking energy startups and helps them grow by partnering with well-known companies and utilities.
Also, EIP works with the most influential companies to shape a green and sustainable future. Through close collaboration with strategic investors, this clean energy venture capital firm seeks to bring the best buying power, companies, and vision in the industry to bear on the prominent energy landscape.
Moreover, EIP's platform enables them to invest across the low carbon economy of the future.
Important Details
Founded: 2015
Headquarters: New York City, United States
Invested: $1.1+ Billion
Firm Type: Privately Held
Specialties: Electrification, Energy Technology, Venture Capital, Industry 4.0, Strategic Investing, Smart Cities, Smart Buildings, Cyber Security, Mobility, Clean Energy, Energy Convergence, etc.
Notable Investments: Ecobee, Trifecta, Sense, Mosaic, Arcadia Power, Powin, AutoGrid.
See Related: Best Sustainable Business Examples to Follow
Energize Ventures is a venture fund firm dedicated to investing in pre-growth stage technology brands that are changing the game in energy. The company's goal is to invest in digital solutions that make industrial and energy businesses more secure, reliable, and reasonable.
By optimizing state-of-the-art equipment, industrial infrastructure, and energy, Energize Ventures strives to drive greater system efficiency to make green energy a top choice of today's and new generation.
Their investment focus is the "online application layer" and spans six verticals, including Cyber Security, Data Analytics, Mobility, Energy Storage, Operational Efficiency, and Distributed Energy Resources.
Overall, Energize Ventures partners with early-age startups which provide digital solutions to energy grid issues. So, if you're an entrepreneur with a focus on a clean and healthy future, Energize Ventures have got you covered.
Important Details
Founded: 2016
Headquarters: Chicago, Illinois
Invested: $150+ Million
Firm Type: Partnership
Specialties: Technology, Venture Capital, Energy, Private Equity, Renewable Energy
Notable Investments: Volta, Aquilon, and Aurora
See Related: How Much is a Wind Turbine? Here's What to Know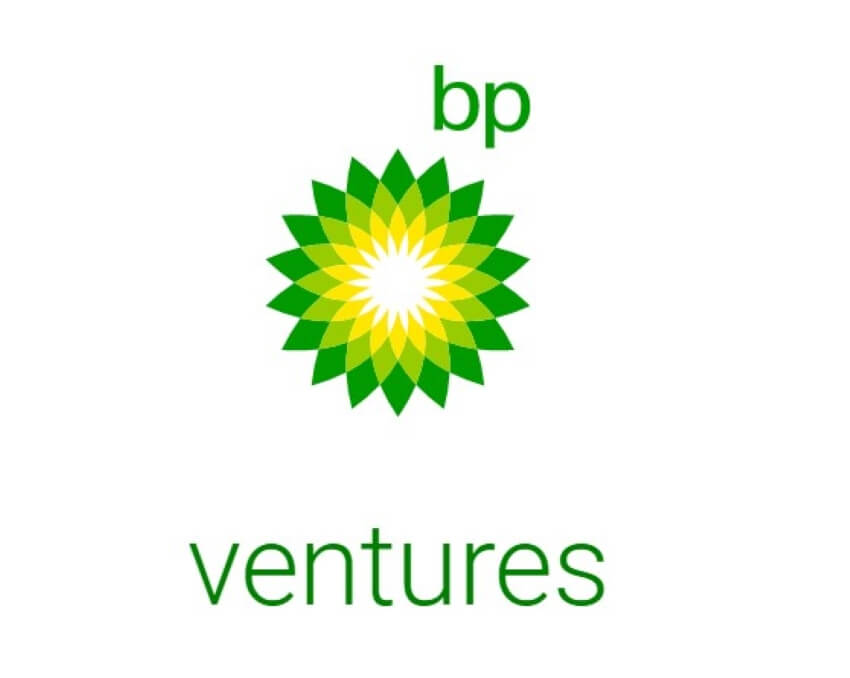 BP Ventures is another one of the famous green venture firms designed over a decade back to determine and invest in disruptive energy and early-stage startups. Since then, this Corporate Venture Capital (CVC) has invested more than $500 million in over 40 VC funds and technology companies.
BP Ventures grows new energy companies to improve and transform their core businesses in the alternative energy, downstream, and upstream, and in five focus areas, including advanced mobility, carbon management, bio & low carbon products, digital transformation, and power & storage.
Unlike traditional venture capital, BP Ventures is both an investor and end-user of the high-end technologies they invest in. This clearly shows that this venture capital firm is interested in establishing long-term relationships with co-investors and portfolio companies.
Moreover, they also strive to provide strategic value to BP, not just financial value. Overall, this venture capital firm serves companies all across the globe.
Important Details
Founded: 2019
Location: Grand Rapids, Michigan, United States
Invested: $500+ Million
Firm Type: Privately Held
Notable Investments: Beyond Limits, Peloton, and Voltaware
See Related: Best Green Companies

Powerhouse Ventures backs new businesses in high-growth industries with a focus on technology. The team's mission is to support and identify founding groups introducing innovative software to transform global mobility and energy systems.
Powerhouse Ventures places a premium on accountability and integrity and allows its entrepreneurs to execute in evolving sectors. Additionally, this venture capital firm not only invests funds into renewable energy and cleantech startups but also strives to connect these developing companies with industry giants.
Furthermore, Powerhouse Ventures Fund is backed by industry-leading investment & energy firms and veterans, such as Wilson Sonsini Goodrich & Rosati, Total Carbon Neutrality Ventures, Centrica Innovations, Dan Shugar (Founder & CEO, NEXTracker), and David Crane (Former CEO, NRG).
Important Details
Founded: 2011
Location: Oakland, California, United States
Invested: $7+ Million
Firm Type: Public Company
Notable Investments: Leap, SparkMeter, and WattBuy
See Related: Best Artificial Intelligence ETFs to Invest in Today

BMW i Ventures is the CVC (Corporate Venture Capital) arm of BMW (Bayerische Motoren Werke AG) and invests in innovative startups redefining the automotive sector.
This VC firm basically supports purpose-driven entrepreneurs building cutting-edge businesses through their ecosystem of high-end specialists across software, hardware, and sustainability.
Headquartered in Silicon Valley, BMW i Ventures has built an extensive innovative green mobility portfolio of more than 40 companies over the past few years. One of their most significant investments is in Our Next Energy. This is a reputed energy storage solution firm known for developing lower-cost and longer-range batteries for electric vehicles.
Important Details
Founded: 2011
Headquarters: Mountain View, California, United States
Firm Type: Privately Held
Notable Investment: Proterra, Chargepoint, Fair, Bus.com, Lime, Graphcore, Nauto, Zum, and Tekion
See Related: Best Climate Change Mutual Funds

Alliance Venture is a venture capital in Oslo investing in high-end, early-stage tech businesses and goal-oriented founders with global ambitions. They believe that investing in a business is a mutual partnership, and building valuable and reputable companies is a time-consuming process.
This Nordic venture capital service is operated by seasoned venture founders, operators, and capitalists that help create billion-dollar organizations. With offices in Oslo, Palo Alto, and Stockholm, the team is backed by a network of professional venture investors passionate about startups.
Furthermore, Alliance Venture's mission is to shape the future of mobility by blending the excellence of their teams with the best ideas and talents in the industry through open innovation. If you're looking for investment for your startup business, consider filling out this form.
Important Details
Founded: 2001
Headquarters: Oslo, Norway, Europe
Invested: Up to $1 Billion
Firm Type: Privately Held
Specialties: Venture capital
Notable Investments: ShiftX, ARUNDO, Grunt, Net4Call, CAPNIA, 3Dperception, Superside, TouchNetix, and more
See Related: Top 10 EV Charging Station Stocks to Invest in Today

Centrica Innovations is a corporate venture capital innovation group investing in startups transforming industrial, home services, electric mobility, and energy markets with innovative ideas and technology, all with a relentless client focus.
This is basically an energy service & solutions provider firm that strives to accomplish the changing needs of society and people.
Though Centrica Innovations have supported several eco-friendly startups, one of the notable investments is in Driivz. This Israel-based company focuses on scaling electric vehicle (EV) charging and payments from a vast range of clients from varying regions.
Overall, Centrica Innovations's strategy is driven by its purpose to encourage and help people live affordably and sustainably.
Important Details
Founded: 2017
Location: England, United Kingdom, Europe
Firm Type: Public Company
Notable Investments: Driivz, EtaGen, and others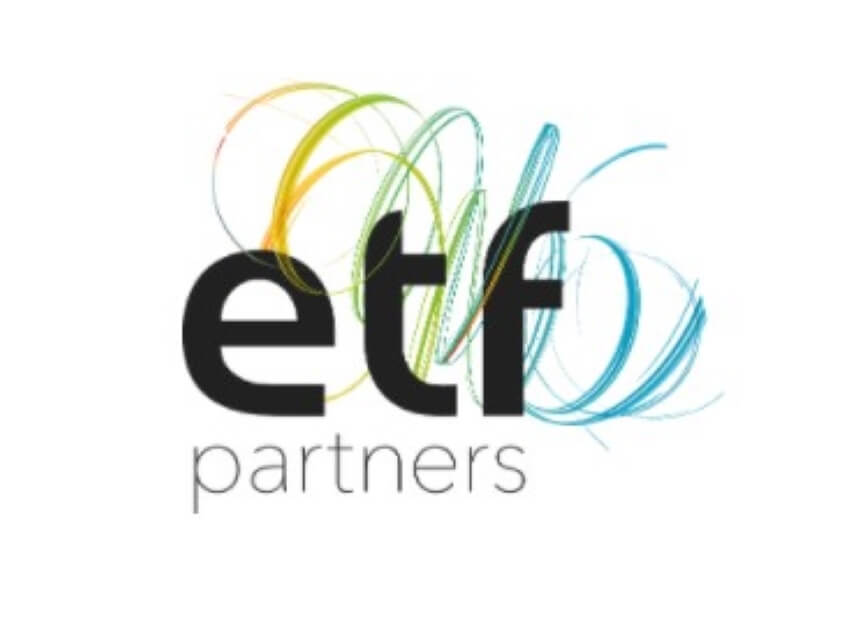 Founded in 2006, ETF Partners is a London-based venture capital firm with a promising portfolio. This sustainable innovation VC is interested in investing in seed-stage, growth-stage, early-stage, and later-stage companies. They also seek to back sustainable technologies, including smart cities, smart industry, and smart energy.
Also, ETF Partners is the first virtual capital firm to invest in late-stage companies with good revenues – a difficult deal flow challenge to achieve. The company usually spends years knowing the startup and its performance before investing.
Moreover, the funds of ETF Partners come from family offices, global corporations, and institutional investors. This VC company creates value by investing in well-known firms that deliver sustainability through innovation.
Important Details
Founded: 2006
Headquarters: London, England, United Kingdom, Europe
Firm Type: Partnership
Specialties: Innovation, Sustainability, Venture Capital, and Growth Investments
Notable Investments: E-Leather, Telensa, Kebony, MWR Infosecurity, Voltea, Phenix, Worldsensing, and Vulog
See Related: Is Nuclear Energy Clean? Here's What to Know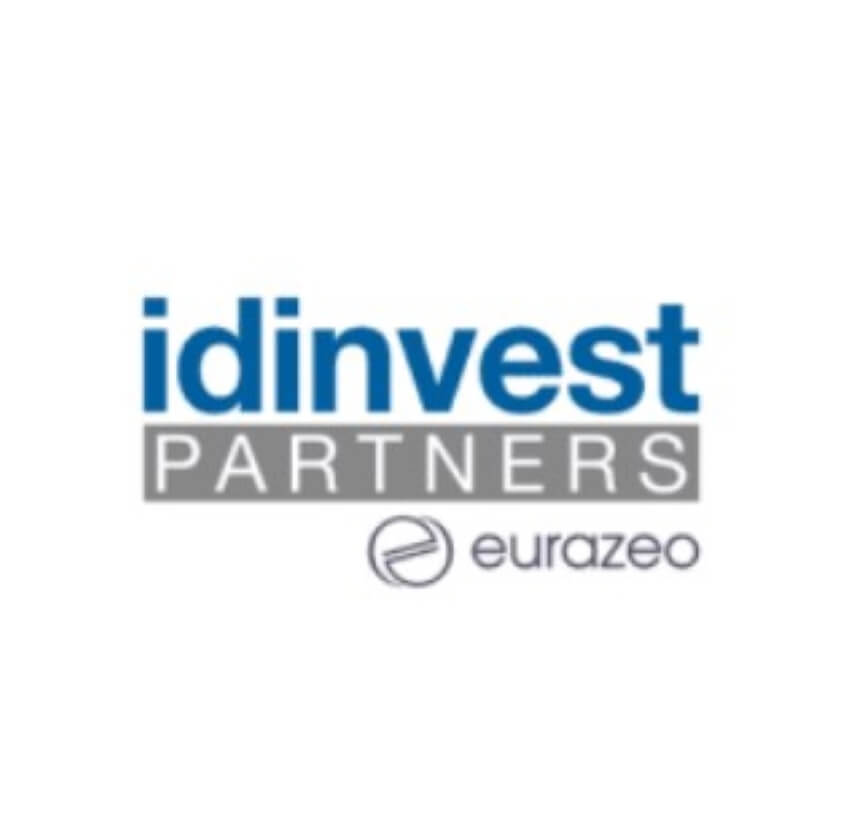 Established in 1997, Idinvest Partners is one of the leading venture capital firms in Europe. This VC firm prefers to invest through minority investments and buyouts in growth-stage, seed-stage, later-stage, and early-stage businesses across Europe and South Asia.
Idinvest Partners has invested in hundreds of companies operating in e-commerce, cleantech, information technology, industrial, nanotechnology, manufacturing, SaaS, life science, robotics, artificial intelligence, machine learning, business, and consumer products & services sectors.
Additionally, in 2020, Idinvest Partners merged with Eurazeo, a renowned global investment company.
Important Details
Founded: 1997
Headquarters: Paris, France, Europe
Firm Type: Partnership
Specialties: Growth Capital Investment, Private Equity, Mandates/Funds of Funds, Mezzanine, Co-investment in LBO, Venture Capital, and Debt
Notable Investments: Clear2Pay, Lastminute.com, Criteo, Prosensa, Deezer, Talend, Converteam, Dailymotion, Vestiaire Collective, Pretty Simple, and more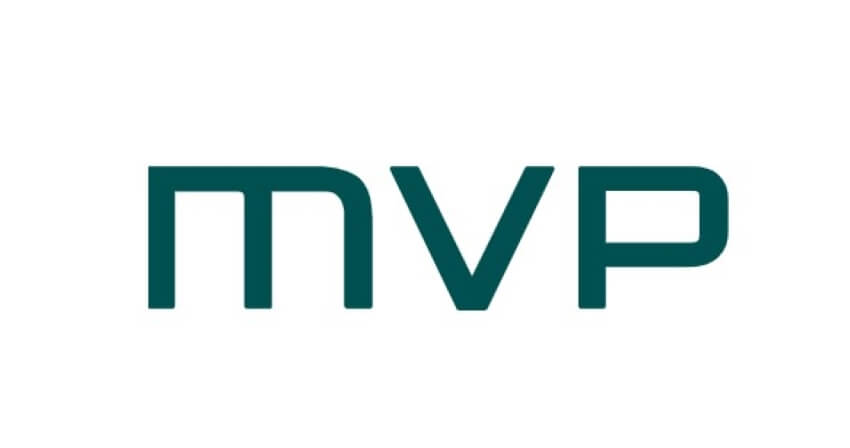 Munich Venture Partners is a Germany-based European venture capital firm that prefers investing in the information technology, food technology, agriculture, and environmental services & energy technologies industries.
With 15+ years of experience investing in cleantech companies, Munich Venture Partners's approach is to support teams that strive for ambitious growth while providing unique solutions to today's most pressing climate crisis or global warming issues.
Important Details
Founded: 2005
Headquarters: München, Bayers, Germany, Europe
Firm Type: Partnership
Notable Investments: asgoodasnew, Electrochaea, GreenCom Networks, Novihum, relayr, sonnen, and Silicon Line
Approach Venture Capitalists for Funding
There's no doubt that the future of clean technology and green energy lies in the hands of venture capital funding. These are some of the famous clean energy venture capital firms focusing on green energy and sustainability. But, this is not the end of the journey.
There are hundreds of other VCs out there in the industry specializing specifically in cleantech and renewable energy.
Moreover, keep in mind that when presenting to a venture capital firm, you must be prepared for all questions, such as your expertise in the industry, your ability, your vision, and your value to make a good business return on the VC firm's investment.
FAQs
Who owns Clean Energy Ventures?
Clean Energy Ventures is a venture capital firm that invests in early-stage companies focused on clean energy innovation. As of May 2023, Clean Energy Ventures is owned by a group of investors and partners, including founder and managing partner Daniel Goldman, as well as institutional investors, family offices, and high net worth individuals. The firm is headquartered in Boston, Massachusetts and has a portfolio of companies across the United States.
Who is the biggest investor in clean energy?
The biggest investor in clean energy is currently China. In recent years, China has significantly increased its investment in renewable energy, surpassing the United States and Europe in terms of total investment. China's investment in clean energy is part of its larger strategy to reduce its carbon footprint and become a global leader in sustainable development.
How big is the Clean Energy Venture Group fund?
Clean Energy Venture Group (CEVG) is a venture capital firm focused on investing in early-stage clean energy companies. The fund size of CEVG is approximately $110 million, which is used to support and invest in innovative and sustainable energy technologies that have the potential to transform the energy sector. CEVG's portfolio includes companies involved in renewable energy, energy storage, energy efficiency, and other clean technologies.
What is the Clean Energy Venture Fund 2?
The Clean Energy Venture Fund 2 is a fund that invests in early-stage companies in the clean energy sector. It is a follow-on fund to the Clean Energy Venture Fund, which was launched in 2014. The fund focuses on investing in companies that are developing innovative technologies and business models to address climate change and reduce greenhouse gas emissions.
Related Resources