The world is warming quickly, and the global climate change disrupts natural patterns. The heating occurs because greenhouse gases trap the sun's heat.
Global climate change negatively affects the world, including hotter temperatures, increased drought, and more storms. Fossil fuels account for 75 percent of greenhouse gas emissions and 90 percent of carbon emissions.
Climate change legislation and regulation consist of laws and policies governing climate change actions and seeking to curb emissions. The policies apply across multiple sectors, including agriculture, land use, energy, agriculture, water, health, tourism, and transport.
According to the London School of Economics, climate legislation can include climate change mitigation, adaptation, land degradation, food security, and disaster risk management.
For the United Nations Framework Convention on Climate Change (UNFCC), the major objective of climate change legislation is to reduce greenhouse gas emissions.
Most countries have adopted laws or undertaken regulatory actions to stabilize greenhouse gas emissions so they do not affect the climate system.
Based on a report from the Intergovernmental Panel on Climate Change (IPCC), the UNFCC has set a target to reduce GHG emissions so that they do not cause the temperature to rise more than 1.5 degrees Celsius.
However, global carbon dioxide emissions must decrease 45 percent from 2010 levels to meet the goal. The target date for the reduction is 2030. The goal is to have zero carbon emissions globally by 2050.
The UNFCC has suggested several pathways to reduce emissions.
Market-based instruments such as taxes and subsidies. Another market-based instrument could include a trade-based carbon permit system where parties with emissions below their allowance can sell excess permits to other parties.
Regulatory actions include product bans, technology and emissions standards, and nontradable permits.
Voluntary agreements between a government agency, such as the Environmental Protection Agency in the United States, and a private entity to reduce emissions.
The Kyoto Protocol, which went into effect in 2005, had 36 national participants. The agreement was renewed in 2012 with 37 participants. Although these nations reduced their greenhouse gas emissions, overall global emissions increased.
The second commitment expired in 2021. Canada, which had initially committed, had to withdraw from the agreement because it could not meet the targets and would face a large fine. The United States did not participate.
The Paris Agreement is a legally enforceable international treaty adopted on December 12, 2015, by 196 parties. The participating nations agreed to "limit the increase in the global average temperature to well below 2 degrees C above pre-industrial levels and pursue efforts to limit the temperature increase to 1.5 degrees above pre-industrial levels."
The 1.5-degree level was chosen based on UNFCC findings that the threshold significantly affects climate change, causing droughts, heat waves, and increased flood risk. The United States initially signed the agreement but withdrew in 2017.
Legislation and Government Initiatives
Countries have introduced several pieces of climate change regulation and undertaken several government initiatives to achieve the greenhouse gas emissions limits stated in the Paris Agreement.
The European Union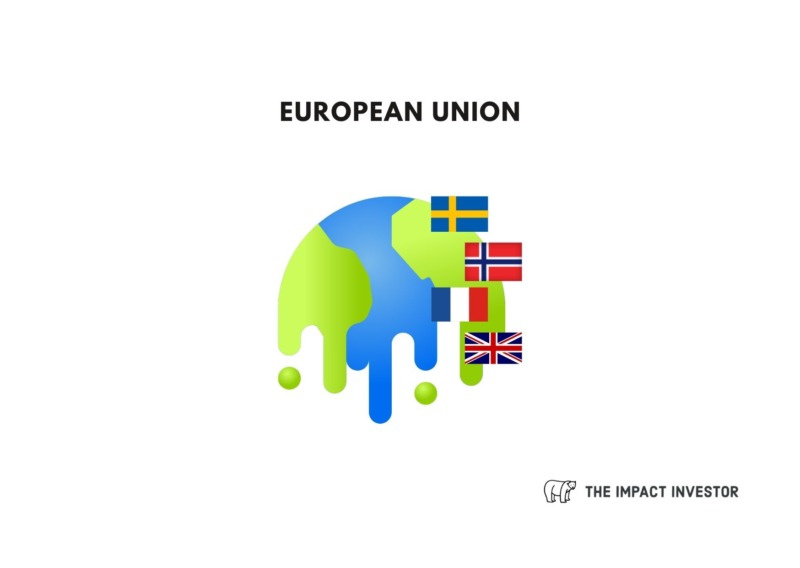 European Union countries were among the first to commit to the net zero targets. Sweden and Norway committed first, and the United Kingdom and France followed soon after.
European climate law requires member countries to cut emissions by 55 percent by 2030 and be climate-neutral by 2050. Realizing that reaching this milestone requires significant public and private sector investment, the countries voted to spend 30 percent of the EU's budget on climate-related projects.
The EU will spend up to 90 billion euros to provide financial and technical support to the regions most affected by the move to stop climate change. The expenditure makes the EU the world's largest provider of climate financing.
Denmark: A Case Study
Denmark has reduced emissions by more than 30 percent over the past few years. In June 2020, its Parliament passed a new climate change law to reduce emissions by 70 percent from 1990 levels.
The law provides incentives for the production of biogas, a renewable energy source created from breaking down organic materials such as food and animal waste. The biogas can be used to generate electricity.
The law also phases out gas boiler use. It passed tax incentives for electric vehicles and provided tax credits for the electricity needed to charge them. It allocated funding for transportation companies to transition to renewable energy and began research to develop feed additives to decrease the amount of methane emissions.
Also, in 2020, the Parliament canceled many licenses for oil and gas extraction from the North Sea and reduced taxes on electric heating to incentivize increased use.
Also, almost one-third of Danish municipalities have passed idling-limiting regulations. The country's four largest cities also have declared themselves low-emission zones, which means vehicle emissions must meet stricter standards. Laws also require that cars and buses have particulate filters.
Asia Pacific Region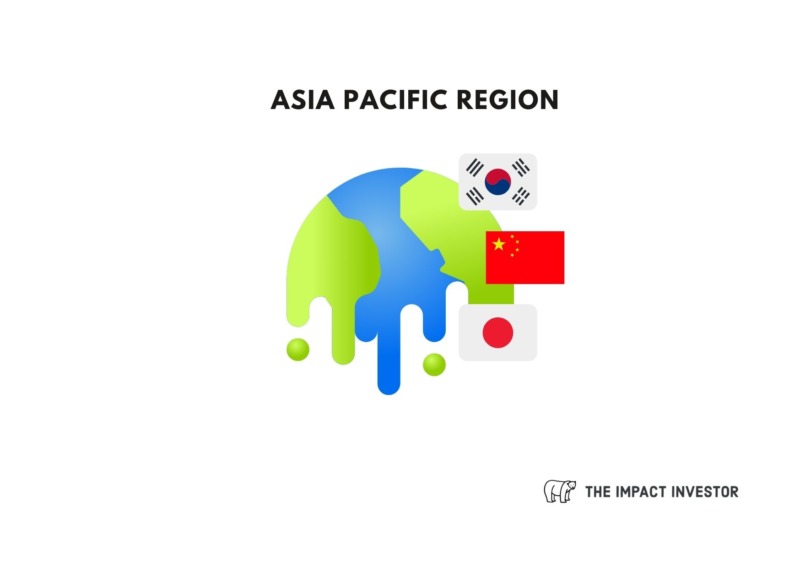 South Korea and Japan have committed to reaching net zero emissions by 2050 and China by 2060. One law passed in China requires companies in most industries that have an annual revenue of the equivalent of $2.9 million or more
to slash energy use by 13.5% from 2020 levels in 2025
to reach peak carbon emissions by 2030.
Australia is tackling climate change through its Technology Investment Roadmap, which provides funding for researching and developing low-carbon emissions technologies. South Korea has a system that caps emissions and allows companies to sell excess emissions permits.
North America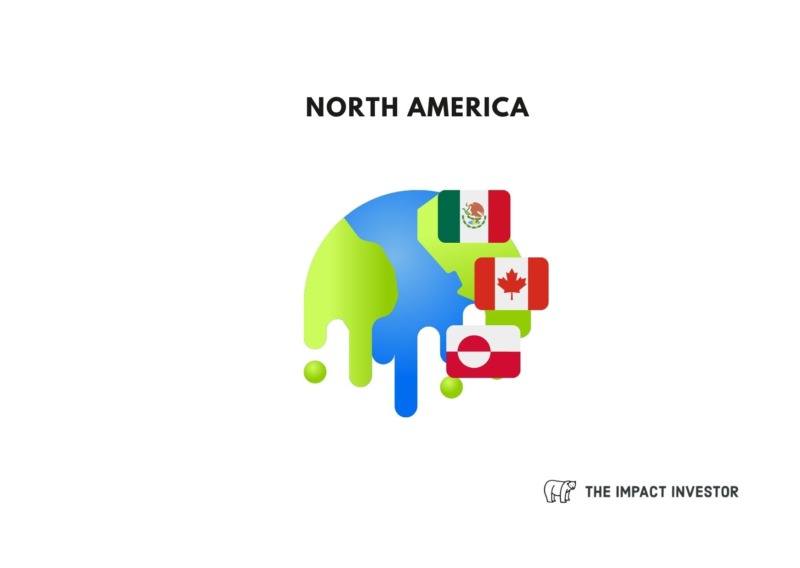 The United States has passed several laws and regulations across agencies to meet emissions reduction goals.
The U.S. Clean Air Act requires the EPA to work with states to reduce greenhouse gas emissions.
Energy policy laws require the Department of Energy to partner with the private sector to develop clean energy technologies and to set standards.
The Department of Transportation is to set regulations improving automobile fuel economy.
The Inflation Reduction Act 2022 includes $300 billion for reducing emissions and promoting clean energy.
However, the U.S. Supreme Court has recently limited the authority of federal agencies to regulate emissions for existing power plants. Coal is the greatest producer of greenhouse gas emissions in the United States.
Canada's Emissions Reduction Plan invests CAD$9.1 billion to cut pollution while growing the economy. Mexico hopes to lower emissions by converting renewable energy sources like wind, solar, and hydroelectricity; however, that conversion has recently halted. The energy sector accounts for about 29 percent of the overall emissions in Mexico.
See Related: What is International Development? Definition & Meaning
Latin and South America and the Caribbean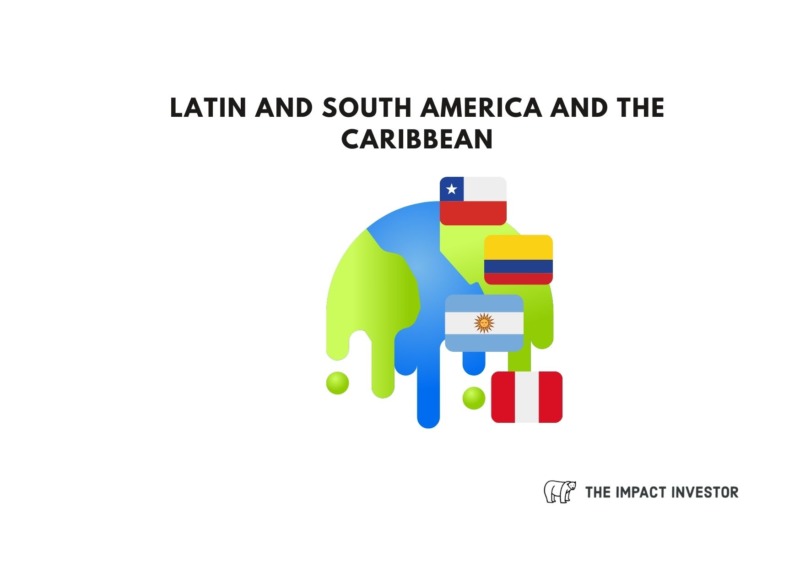 Nations in Latin and South America and the Caribbean are approaching climate change regulations in various ways. Chile has set a zero emissions goal, and legislation there is pending.
The Columbian government has launched the largest coral reef restoration project in the Americas. The government of Peru has launched an awareness campaign to recognize the efforts of private and public organizations to reduce emissions.
Africa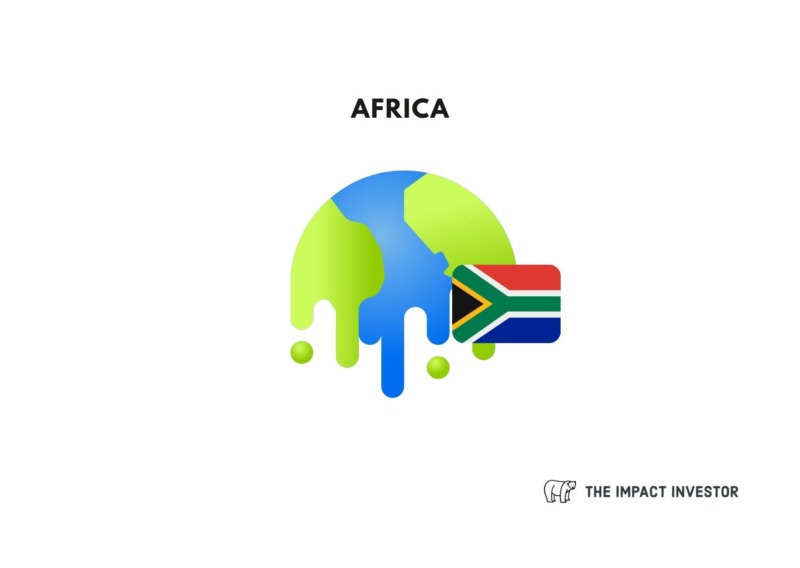 Africa contributes very little to climate change. Only about 2 percent of the world's emissions come from African countries vs. 28 percent from the United States alone.
Waste is the main culprit, and the UN Environment Programme is working with countries such as Senegal and Cote d'Ivoire to mitigate emissions from waste while also increasing socioeconomic benefits in the countries.
Impacts on Business and Industries
Laws that require businesses to lower their carbon pollution can be costly. Some U.S. companies, for example, have had to spend significant amounts to upgrade polluting facilities and to comply with government regulations. Regulations that set caps or introduce carbon pricing can dramatically increase costs, especially in the mining industry.
Energy companies must also transition to sustainable energy sources or risk becoming obsolete. Many have raised their prices to cover the transition costs. The price hikes mean that all businesses have higher utility costs, and they must either pass these costs along to consumers or cut spending in other areas (such as jobs) to remain profitable.
As businesses transition from activities causing climate change to green-friendly technologies, they risk being left with assets such as equipment or land whose value has deteriorated.
Also, as the public becomes more aware of the effects of climate change, companies that do not reduce their carbon footprint face a loss of reputation with consumers, which can mean a loss of customers.
Companies that pollute may sometimes face litigation or heavy fines, further damaging their reputation and bottom line. Investors can become nervous, resulting in them selling their stock or withdrawing their investments. The result is that businesses will lack the capital they need.
Vermillion Energy: A Case Study
One company that has been making the transition is Vermillion Energy. Vermillion Energy is a global company headquartered in Canada.
Many of its locations have already begun using renewable energy, such as solar and geothermal. One of its projects in France reduced emissions by 10,000 tonnes per year while also supporting 250 local jobs.
The company partners with communities in the project, using its oil and gas infrastructure to produce local green power. The company also is using its geothermal potential in other areas. It is currently working to convert a depleted gas operation to geothermal energy in the Netherlands.
In 2018, 30 percent of the company's electricity came from renewable sources. The company aims to increase that percentage in the future.
Current Challenges and Controversies
Strategies for switching to a clean energy economy have several challenges.
Costs
Switching from carbon energy sources to clean energy can be expensive. Solar projects typically are the least expensive. However, a solar power system for a manufacturing plant costs about $2,000 per kilowatt to implement compared with $1,000 KW for a gas-powered one.
Infrastructure
The current infrastructure is built around fossil fuels and nuclear plants. It must be reformed to handle renewable energy. Reforms require policy changes and resources.
Power Storage
Renewable energy sources generate most of their energy at certain times of day, which fails to correspond with peak demand times. The energy must be stored for future use, typically in a battery-powered storage system. The system is costly, and scientists must continue to work to extend battery longevity.
Monopolies
Renewable energy sources are one of the best ways to deal with the climate crisis, yet fossil fuel producers are deeply entrenched.
Non-renewable energy sources often have monopolies in the industry, and renewable electricity sources must fight them for market share.
In many countries, fossil fuel producers still have considerable government support despite incentives offered to renewable energy sources.
Lack of Knowledge
Most people lack understanding of the technology behind clean energy, and they are reluctant to use it. Also, fossil fuel plants often are a major source of jobs and tax revenues in localities.
Lack of Policy
Corporate lobbying among fossil fuel producers makes many politicians reluctant to pass climate legislation that supports renewable electricity or discourages the use of fossil fuels. Yet, for clean energy to grow, government support is necessary.
See Related: List of Top Renewable Energy Private Equity Firms
Future Prospects and Developments
Three main routes exist to decrease greenhouse gases.
Increasing Vehicle Efficiency
Hydrogen and electric vehicles avoid harmful air pollution. Increased investment in improving these vehicles and developing the infrastructure to recharge or refuel them can address climate change and move the world closer to a clean energy future.
Transporting Goods and People
Climate laws encouraging people to carpool, take public transportation, or telework can also help decrease global warming. Communities also can use smart growth principles to make walking or biking easier.
Finally, legislation that helps shift package transport from long-haul trucks to more efficient marine or rail vessels can also reduce emissions. Truck-driving businesses also can lessen their negative impacts by planning their routes more carefully.
Using Lower-Carbon Fuels
Incentives encouraging greater use of biofuels, hydrogen, and renewable natural gas and electricity can significantly impact climate change. Businesses can lead the way in switching to these clean energy sources.
See Related: Best Community Developer Jobs
Do all countries need to reduce their greenhouse gas emissions?
Some countries emit few greenhouse gases, while others emit way more than their share. The top seven emitters account for more than half of the greenhouse gases in the world. China, the United States, India, the European Union, Indonesia, the Russian Federation, and Brazil.
What key actions can individuals take to combat climate change?
Embracing clean energy technology is a crucial step towards a sustainable future. From carpooling, walking, biking, or opting for public transportation, we can significantly reduce our carbon footprint. Moreover, considering the purchase of an electric or hydrogen-powered car is another beneficial move.
These vehicles operate on clean energy, reducing emissions. Additionally, transitioning some of your heating and electricity needs to clean sources can yield significant environmental benefits. These changes help conserve the environment and pave the way for a sustainable lifestyle.
Related Resources
Kyle Kroeger, esteemed Purdue University alum and accomplished finance professional, brings a decade of invaluable experience from diverse finance roles in both small and large firms. An astute investor himself, Kyle adeptly navigates the spheres of corporate and client-side finance, always guiding with a principal investor's sharp acumen.
Hailing from a lineage of industrious Midwestern entrepreneurs and creatives, his business instincts are deeply ingrained. This background fuels his entrepreneurial spirit and underpins his commitment to responsible investment. As the Founder and Owner of The Impact Investor, Kyle fervently advocates for increased awareness of ethically invested funds, empowering individuals to make judicious investment decisions.
Striving to marry financial prudence with positive societal impact, Kyle imparts practical strategies for saving and investing, underlined by a robust ethos of conscientious capitalism. His ambition transcends personal gain, aiming instead to spark transformative global change through the power of responsible investment.
When not immersed in the world of finance, he's continually captivated by the cultural richness of new cities, relishing the opportunity to learn from diverse societies. This passion for travel is eloquently documented on his site, ViaTravelers.com, where you can delve into his unique experiences via his author profile.