What are the best climate change mutual funds? Are they worth your investment? Read on to discover your best options when investing in climate change funds.
Climate change and global warming have been two major issues of global discussion for a long time. In so many ways, our activities have led to the dilapidation of our planet, endangering everything that lives on it and even future generations.
It's becoming clearer every day that there's a need to take part in rectifying the injustices we've done to the planet. Many people, organizations, and governments are now at the forefront of these efforts.
Unlock Sustainable Investing Opportunities 🌿
Join the green revolution by investing sustainably with our top partners. Discover platforms that align with your values and offer remarkable opportunities for growth.
And, what is a better way to achieve this than starting with changing how we invest?
Climate change mutual funds are giving investors an excellent way to invest sustainably and reduce their carbon footprint. However, you might face some challenges if you don't know where to start.
This article lists some of the best mutual funds on climate change that are undoubtedly worth your time and money.
But first;
What are Climate Change Mutual Funds?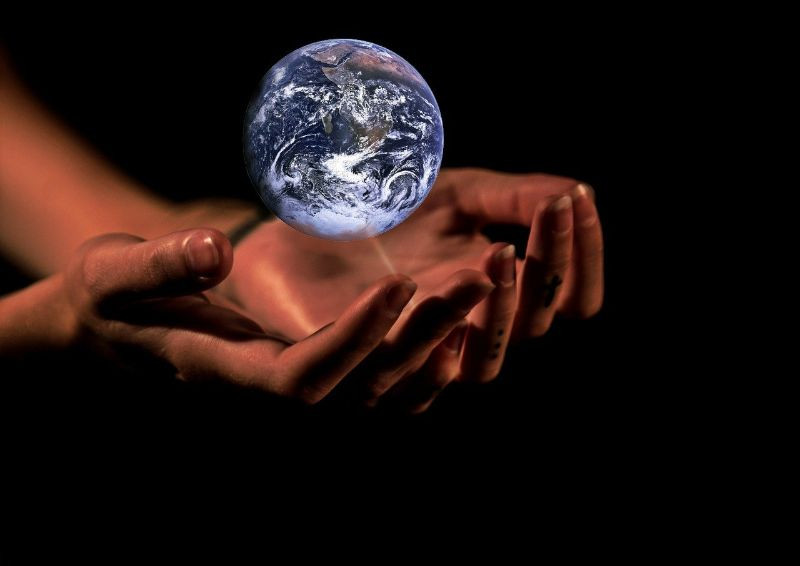 These are types of mutual funds that aim to make a positive change in the environment by addressing the consequences of climate change. The funds focus on themes such as; clean technology, renewable energy, sustainable living, pollution cleanup, and food security.
It is also important for the funds to meet the basic ESG goals. In essence, the funds should meet the environmental, social, and governance objectives to qualify as climate change mutual funds.
Some of these funds invest in stocks involving;
Solar power
Wind power
Water treatment
Waste management
Forest protection
These funds also stay away from stocks such as fossil fuels, carbon emissions, and others that contribute to global warming.
Lastly, the mutual funds will use the S&P global clean energy index to assess the performance of the companies they put their money in. This way, as you protect the environment through your investments, you are assured of reaping some good profits.
Is Investing in Combating Climate Change Worth It?
Investing in combating climate change is worth it – no doubt about that. Many climate change investment opportunities are available in the world as most people are moving to clean energy power generation.
The energy sector has a lot of opportunities, and renewable energy is now the future of energy production.
Climate change investments can be an excellent way to make a profit while making a difference in the world. All you have to do is to research the available climate change stocks and find the ones that meet your needs.
Top Climate Change Investment Funds

Calvert Global Energy Solutions is a global investor with only a third of its asset in the United States. The fund focuses on energy technology as well as renewable energy.
The fund is relatively big, with currently $227 million in assets under its management. They also have over 160 stocks under their management as of March 2022.
CGAEX is considered one of the most diversified mutual funds. Unlike most green energy mutual funds that are concentrated on one area, Calvert has investments in tech, industrial and utility companies.
Unfortunately, investing in this fund is a little bit expensive, and they require a minimum of $1,000. The fund also has an annual charge of 1.24%.
See Related: Best Socially Responsible Mutual Funds to Own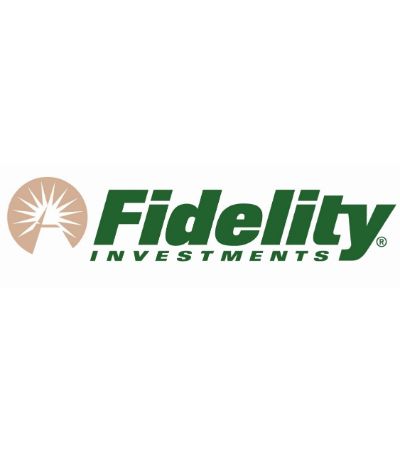 FCAEX prides itself on investing in climate-aware companies. With approximately $20 million in assets under its management, Fidelity Climate Action Fund only invests directly or indirectly in companies that address climate change issues.
The best thing about this fund is that they do not require a minimum amount for investment. This is common with many Fidelity investments, so investors are aware of the benefit.
Unfortunately, their annual charges are still high at 1.05% per year. Also, the fund was launched in 2022, so it is still too early to predict its future performance.
See Related: Best Impact Investing Books to Read
GMO Climate Change Fund makes investments in climate change-conscious companies. It focuses on green energy companies such as wind and solar. However, the fund also has some stocks in agriculture and water treatment.
GMO Fund appreciates that climate change is a global issue, so they have stocks of domestic and foreign companies.
Despite being a climate change fund focusing on a particular niche, the fund has approximately $812 million in assets under its management. Their stock is spread in basic materials, sustainable industry, and green technology companies.
The fund has been doing well in the last three years consecutively, making a returning average of 24%. They also have a fair annual management fee of 0.78%. The fund does not specify the minimum amount needed for investment.
See Related: Ways Climate Change Affects Personal Finance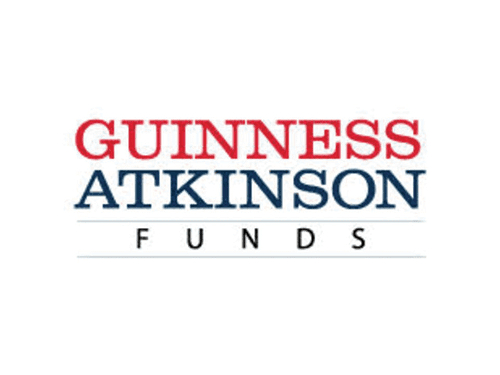 Guinness Atkinson Alternative Energy Fund (GAAEX) is climate change-focused with geothermal, solar, wind, biomass, hydroelectric, and biofuels assets. Their main investments are in alternative energy, although they also invest in technology-based companies.
The fund does a good job in spreading the investments, with half of them foreign and the other half domestic. However, the fund is still very concentrated, with the top ten stocks making a total of 40% of its investment. The fund also seems to pay attention to tech investments, with over a third of its assets and utilities going to tech companies.
Unfortunately, this is one of the most expensive funds to invest in. They require a minimum of $5,000 for investment and they also have an annual management fee of 1.98%.
But still, it's a good fund to invest in since they have been beating the benchmarking for several years, with returns between 18% and 27%.
See Related: Best Gun-Free Funds to Buy Today

New Alternatives Fund was started in 1982 and has managed to get $445 million in assets under its management. It is focused on investing in stocks that are good for the environment and those that aim to replace the use of fossil fuels.
When it comes to market cap, NALFX emphasizes midcap companies that have shown a potential for value and steady growth. Its main focus is on renewable energy, and a third of its investments are in the United States.
The fund currently has 40 investments, and 70% of them are in the renewable energy sector. NALFX has been doing well in the last few years, with a return of 23% in the past three years and 17% in the previous five years.
The fund invests in climate change stocks like wind, solar, recycling, biomass, and geothermal, avoiding fossil fuels. And, you only need a minimum of $2,500 to invest in the fund and 0.96% to manage the fund annually.
See Related: Best ESG Funds to Invest in Today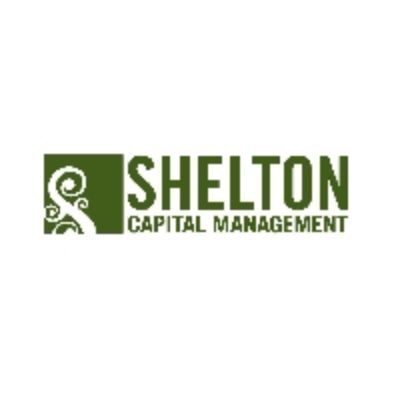 The Shelton Green Alpha Fund was started in 2013 and currently has over $270 million in assets under its management. It invests in green energy, although it has some healthcare and real estate assets.
It's among the most well-diversified funds, having distributed its assets in over 60 stocks. Some of their popular stocks include the Moderna vaccine, Jinko Solar and Tesla. They have also invested heavily in biotech companies.
The fund invests in midcap growth companies, and currently, over a third of its assets are in the United States. Over the past few years, the fund has been doing well, with returns of 33% and 23% per year. However, running the fund is a little on the higher side since they charge 1.16% per year.
Since its launch in 2008, Pax Global Environmental Markets Fund has $2.4 billion in assets spread over 50 stocks and its management. These stocks are spread evenly in the United States as well as other foreign markets.
The fund prioritizes investments in renewable energy, making it one of the best funds to invest in if you want to curb greenhouse gas emissions. It also has stocks in industries such as waste management, agriculture, sustainable food, and forestry.
Unlike many funds, Pax Global doesn't just invest in any green energy company – it's keen to invest in profitable companies.
So, if you are searching for the best climate change companies to invest in, this fund gives you access to the best. Some of their top investments include American Water Works and Linde Plc.
The fund has been doing well in the last few years, with returns of 13.5% and 11.1% on average. It's a little spendy, as you need a minimum of $1,000 to invest in the fund, and you will pay a 1.20% annual management fee.
See Related: Best BlackRock Socially Responsible Investing Funds to Buy Today.
Best Clean Power ETFs
Besides investing in mutual funds, you can also put some money in clean power ETFs. Some of those you can invest in include: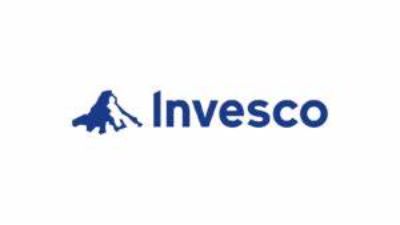 Invesco Solar focuses on clean energy, and as the name suggests, they invest heavily in the solar energy sector. Some of their investments go into solar systems and solar energy systems. It is among the largest solar energy funds boasting over $3 billion in assets.
Unfortunately, if you are looking for a diversified mutual fund, this might not be a good option. The fund only specializes in solar energy investment.
Investors love Invesco due to its low expense ratio, which is currently at 0.69%, which is lower than the industry average. The fund reports very high ESG scores, and you can be sure they are fully committed to the climate change objectives.
See Related: Net Zero: Achieving Global Climate Goals Efficiently and Effectively

SPDR S&P Kensho Clean Power ETF is a green energy investor with at least 80% of its assets in wind, solar, geothermal, and hydroelectric energy. They are always on the hunt for companies with products and services that drive innovation in the clean energy sector.
This is a good fund for investors looking to pursue long-term growth while investing in companies that are making a move toward less-polluting power sources.
The fund invests in green energy companies through cash or cash equivalents. They also invest through money markets or repurchase agreements.
It is a non-diversified fund with high growth potential and high ESG scores. Unfortunately, they rebalance funds every six months, which means that investors incur additional costs in the process.
See Related: Best Emerging Markets ESG Funds

iShares Global Clean Energy ETF is one of the most attractive funds in the climate change sector. It currently has $6 billion in assets that are spread over 112 different stocks.
Their main focus is green energy, so they have stocks in renewable power plants and technology. Also, the fund is a leading investor in the solar industry, especially in manufacturing solar panels.
The object of this fund is to become carbon neutral by 2025. And they are doing that by being socially and environmentally responsible. The fund focuses on energy production, although they try to diversify their investments as much as possible by moving to other assets like solar panel manufacturing.
Investors enjoy investing in low-volatility utilities as well as a low expense ratio of 0.46% per year.
See Related: Best Climate Change Charities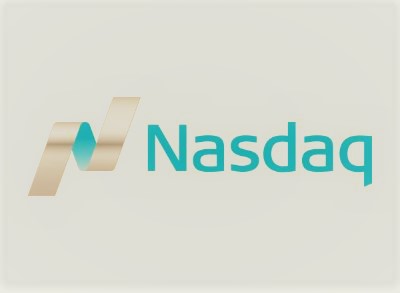 First Trust NASDAQ Clean Edge Energy Index Fund invests in companies involved in producing, distributing, and installing clean energy.
Such companies include solar power, wind, battery storage, and fuel cell manufacturers. Around 90% of their investment is in companies listed on the U.S. stock exchanges.
The fund might seem purely energy-focused, but it is broader than that. It diversifies investments by focusing on energy producers. This fund has accumulated $2.2 billion under its management spread over 53 companies in the portfolio.
Investors love this fund due to the low expense ratio of $0.06% as well as the broad portfolio. You will need a minimum of $1,000 to invest in the fund.
See Related: Best iShares ESG Funds | Sustainability Funds to Buy
Unlike other Invesco funds, the Invesco MSCI Sustainable Future ETF has a very broad portfolio. With this fund, investors can put their money into green energy without necessarily focusing on one sector.
They have a diversification plan of moving some of their investments to sustainable businesses. Some of their investments include; energy efficiency, green building, pollution prevention, renewable energy, and green building.
These themes are focused on climate change, and they all meet ESG characters. They allow investors to invest in what they believe in while simultaneously diversifying their portfolios to minimize risk.
Investors love this fund because it is highly diversified and has a low expense ratio of 0.68%. Unfortunately, investors incur additional expenses during rebalancing.

VanEck Vectors Low Carbon Energy invests in low carbon companies. They prefer to invest in small and medium companies and also do not mind investing in foreign companies. Some of the stocks are in sectors such as; electric vehicles, alternative fuels, manufacturing, and renewable energy.
Their main goal is to help investors to achieve long-term capital appreciation. Investors love this fund because it has high growth potential. Their expense ratio is also reasonable and currently stands at 0.62%.
This is a non-diversified fund. And unfortunately, with this kind of investment, there is always the risk of inflation.
See Related: Best Energy Funds: What You Need to Know

KraneShares Electric Vehicle and Future Mobility ETF focus on electric vehicles and their components. If you believe in sustainable transportation, this is a fund to consider.
Investors of this fund get exposed to the world's leaders in intelligent mobility and the internet of vehicles. Some of the companies that the fund has invested in include; autonomous driving ventures, shared mobility, improving lead-acid batteries, and fuel cell manufacturing.
Some investors love this fund due to its high potential for growth as well as exposure to some of the biggest markets.
Unfortunately, the fund is susceptible to high risk since it is focused on a particular niche. It also has a lower ESG score compared to some on this list, so investors who are really focused on sustainability might not find it interesting.

Lyxor MSCI New Energy ESG Filtered invests in smart grid technologies, alternative energy, energy efficiency, and batteries. The fund is ESG-focused, so it eliminates companies that do not meet their ESG score. It filters out companies with ESG issues or any controversial companies.
Investors love this fund because it has a low expense ratio of 0.60%. And, it distributes its dividends to investors bi-annually, which is a good deal. The fund also has a strict vetting process to ensure that it only invests in qualified companies.
Unfortunately, this is considered a high-risk fund.
Related Resources