I had the opportunity to hand out food at a National Night Out event last year. Several dozen families from the neighboring subdivision came by and picked up a bag of groceries that included meats, vegetables, milk, and some canned goods.
National Night Out is a good example of a community development activity. Community development is the professional and academic discipline that promotes the building and sustaining of neighborhoods throughout the country.
Cities, counties, and many other agencies have Community Development departments, and they have several different kinds of positions. Each works to promote equal access to healthcare, wealth creation, justice, housing, and wellbeing.
Where to Find Jobs That Make a Difference
Below are the 20 best community developer jobs, listed alphabetically.
List of Best Community Developer Jobs
1. Airport Development Manager
It may come as a surprise, but many cities and counties have regional airports that service small-plane pilots and commercial airplanes. They are in constant need of repair, and there are plenty of areas that need commercial development to cater to the air transportation industry.
Airport managers often seek grant funding from the Federal Aviation Administration (FAA) and other governmental agencies to keep their runways in tip-top shape.
They also look for ways to encourage business owners to build and maintain warehouses and office space in and around the airport's acreage. In addition, airport managers should:
Respond to all emergencies
Direct the ongoing inspection and maintenance of runways, taxiways, and ramps
Prepare and oversee annual budgets
Analyze trends in regional air travel and compile corresponding reports
To qualify for this job, you'll need a pilot's license. But you can expect about $75,000 in annual salary.
See Related: Best Globalization Jobs & Careers
2. Building Inspector
Here's a job for people who like to be out and about. Building inspectors are called on to conduct onsite inspections of new and existing structures to meet all local codes and ordinances.
They review commercial and residential building plans and help interpret building erection, maintenance, and upkeep laws. Inspectors are often required to answer questions from the development community, contractors, and the public regarding code compliance issues.
When necessary, they must write correction notices, issue cease-and-desist orders, and perform other regulatory functions to ensure everyone is following code. In addition, inspectors should:
Review plans and issue building permits
Remain current on developing trends in the industry and champion them at the local level
Understand the basic principles of structural engineering
Maintain an attitude of cooperation, especially when dealing with the public
A college degree is unnecessary for this position, but employers may prefer a few years of experience in the building trades. First-year salaries range from $45,000 to $60,000.
See Related: Best Circular Economy Jobs to Start Your Sustainable Career
3. Business Developer
Local governments not only work to attract new businesses to town, but they also work to keep current businesses from moving away. Business developers coordinate visitation programs, liaison between the local government and the business community, and address concerns.
They interface with business associations such as Chambers of Commerce and develop business retention strategies and outreach efforts.
People in this field seek ways to spur entrepreneurial growth in their locales by helping potential business owners cut through bureaucratic red tape.
They also maintain an understanding of ever-changing economic data and are ready to provide analysis when needed. In addition, business developers should:
Be the face of their government agency by frequently attending business association meetings in their region
Provide direct assistance to business owners when called upon
Coordinate all processes that directly affect business owners' ability to open, operate, and function
Business developers usually need a bachelor's degree in a business-related field. They command between $50,000 and $75,000 per year to start.
See Related: What is the Role of ESG Analyst?
4. City Planner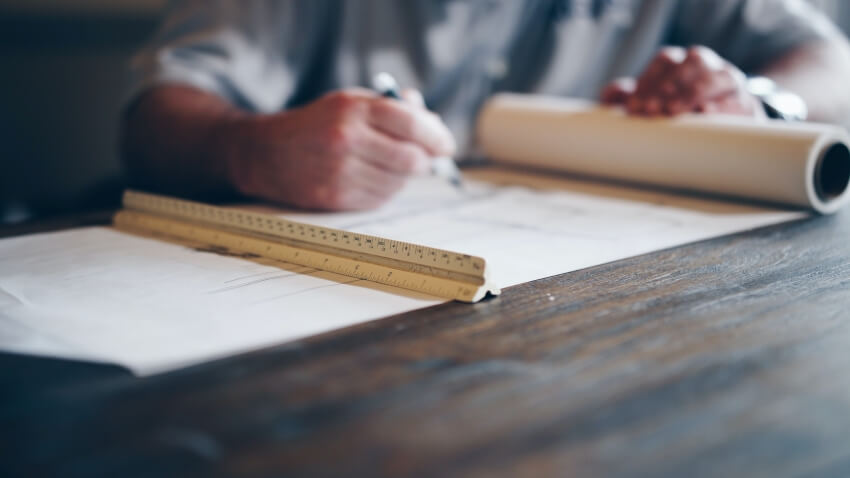 City planners are often called on to direct environmental impact assessments, review developer plans for accuracy and compliance with building and zoning requirements.
They serve as a liaison with the local Planning Commission. Planners conduct all-inclusive studies that analyze complex sets of information for current and future housing, traffic, and zoning regulations.
Planners perform code enforcement field studies, onsite inspections of new or refurbished buildings, and final plan checks before giving the okay to proceed. In addition, planners:
Prepare notices of public hearings and advertise project submittal deadlines
Research the rules and regulations of similar cities or counties
Present findings to government boards and councils, as well as town hall meetings and public forums
Remains cognizant of innovative trends in the planning industry
City planners need at least a bachelor's degree in urban planning or architecture, and an advanced degree is helpful. Salaries can be as high as $100,000 to start.
See Related: Best Ways to Invest in Affordable Housing
5. Code Enforcement Officer
Here is another position for those who like to be on the go. Code enforcement officers typically are called on to administer local ordinances regarding buildings that have fallen into disrepair.
They log, investigate, and process complaints by performing inspections to verify prospective violations. Code enforcers also issue condemnation notices, stop-work orders, and courses of action that building owners must abide by to renovate their buildings.
These professionals document the appropriate course of action required to bring buildings back up to code. In addition, code enforcement officers should:
Document all communications, whether they be formal or informal
Host meetings with property owners and affected citizens when necessary to resolve violations
Provide testimony when an issue goes to court
Understand locally applicable building ordinances and construction codes
Applicants don't need a college education for this position, but learning building codes and standards is important. First-year salaries range from $40,000 to $60,000 depending on location.
See Related: What is Racial Justice Investing?
6. Communications and Public Affairs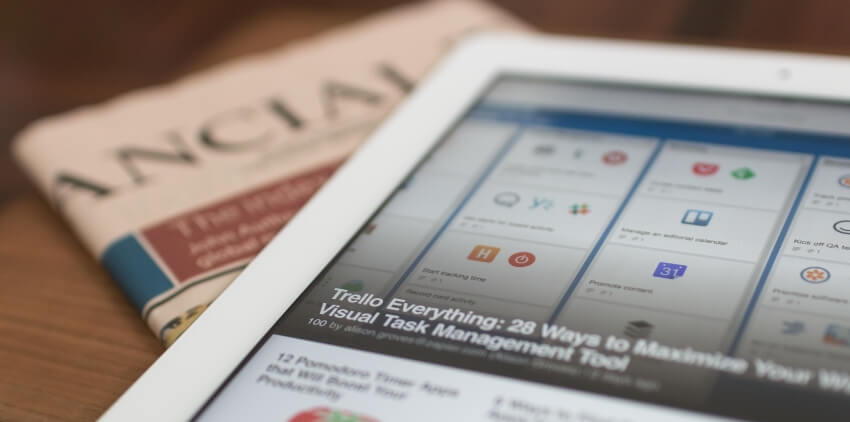 Anyone who anticipates working in this field must analyze, synthesize, and present information in engaging ways.
Analyzing complex information regarding your organization is vital. Then, it must be incorporated with constantly updated data streams and presented to superiors, colleagues, stakeholders, and various public audiences.
The delivery of information must make sense and engender engagement from its intended audience. In addition, workers in this field should:
Track legislative issues at the local, regional, statewide, and national levels
Share communication and information efforts between agency and other agencies or the public
Research best practices among like organizations and develop operational protocols that align
Use facts and anecdotes to tell stories that inspire employees and the public to utilize agency services and programs
Facilitate community discussions concerning programs and policies
A college degree in communications or English is usually required. Starting salaries range from $60,000 to $75,000 per year.
7. Community Development Director
This job is a capstone position attained after years of field experience. Because each director is responsible for all the personnel beneath them, they must know a lot about many areas.
They must be politically astute, able to implement policies and procedures based on local and regional codes, and attempt to placate an array of various competing interests.
Directors should be very good with both internal and external communications, with an ability to present information to public boards, governmental authorities, as well as small groups of interested citizens. In addition, directors should:
Offer a commanding presence
Effectively manage senior and junior personnel
Show courage during difficult negotiations and decision-making opportunities
Coordinate with other agencies
A college degree and several years of experience are baseline requirements for this position, which pays approximately $150,000 per year.
8. Community Development Technician
Technicians in community development departments usually perform duties that help the public submit, review, and maintain development-related applications. They also issue permits when projects are approved.
Technicians are often the first people the public see when visiting a community development department. So they need to be well versed in customer relations and office technology.
They often staff public meetings of boards, councils, and commissions. Technicians work directly with contractors, developers, and architects to comply with applicable laws and regulations.
In addition, they should be able to:
Process applications and licenses
Maintain public access to official documents
Track and uphold needed timelines
Assist planning commissions, zoning boards, design review, affordable housing programs, and historic preservation activities
No college degree is required. However, most agencies will want experience in the building trades first. Expect $65,000 to start.
See Related: Best Social Impact Careers to Pursue
9. Community Health Counselor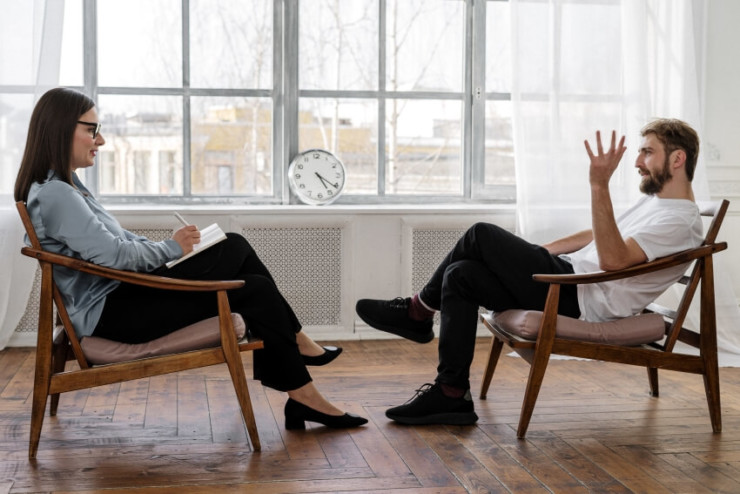 It takes a dynamo with skills, education, and experience to work in community health. This role typically involves leading community efforts to address various healthcare-related inefficiencies and issues. These include mental health, homelessness, obesity prevention, other housing issues, and access to available care.
Counselors attempt to strengthen capacity by building strategic relationships with other healthcare-related partners. They also seek partnerships with faith communities, service, and non-governmental organizations. In addition, community health counselors should:
Cultivate relationships with a variety of community leaders – both inside and outside the agency
Communicate goals and objectives to internal and external audiences
Continually learn new approaches and information
Work with ground-floor caregivers to ensure program knowledge and efficacy
Constantly evaluate programs and procedures
Education requirements for this position generally include a high school education and an ability to perform certain healthcare-related tasks. Salaries start at approximately $45,000 per year.
10. Community Outreach Worker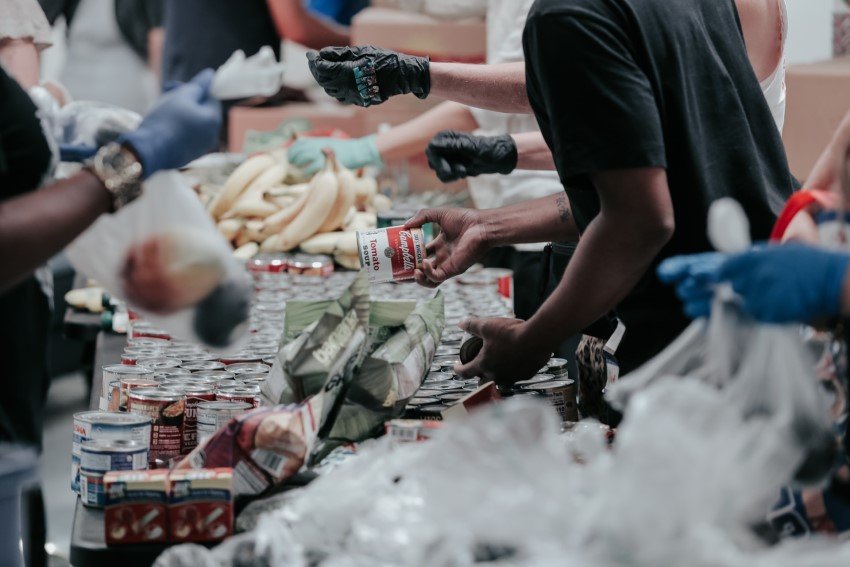 Outreach personnel plan, coordinate, and implement marketing and public relations activities for their agencies.
They also serve as a resource that other managers and employees can use due to their operational area of expertise.
These workers often create public information and community events that bring awareness to an agency's programs, policies, procedures, and people.
They present to groups and individuals, contribute to various written publications and online services and engage with media members. In addition, community outreach workers should:
Be a strong writer
Take appropriate photos and videos when needed
Strategically disseminate public information
Help develop long and short-term organizational goals
Conduct data collection, analysis, and reporting
Maintain strong working relationships within and outside the agency
Candidates don't need a college degree, but certain areas may prefer bilingual or multilingual individuals. You can expect $50,000 to $60,000 to start.
11. Community Revitalization Coordinator
Relationship and community building are hallmarks of this hands-on profession. Revitalization coordinators usually work within the communities they serve, such as low-income or senior housing developments.
They form one-on-one relationships with inhabitants to understand and support their day-to-day needs. They also provide connective links with similar social services at nearby schools, community centers, nonprofit organizations, and government offices.
Sample tasks might include creating orientation procedures for new clients or residents, linking individuals or groups with similar interests, or hosting group discussions. In addition, community devitalization coordinators should:
Help citizens connect with community resources
Support the development of peer-to-peer residential programs
Create onsite programs and opportunities, including a residents' council
Plan activities than create open dialogues and forums for learning
Employers expect a college degree and applicable experience for this position, which pays $65,000 to $75,000 to start.
12. Economic Development Coordinator
Economic development coordinators attempt to foster improved business activity and investment in cities or counties. They design and implement strategies to retain and expand current businesses while attracting new ventures.
These may include writing and presenting reports, updating online communication tools, and creating promotional materials.
Economic development coordinators provide business advocacy to governmental and community leaders, and they serve as a liaison between trade associations, real estate investors, and community groups. In addition, they should:
Develop efficiencies in the permitting process
Participate in various business groups, such as Chambers of Commerce, to provide updates and information
Create ways to support small business development strategically and tactically
Design and implement research projects that aid in the cultivation of small business success
A bachelor's degree in a business-related subject is required. You can earn $100,000 or more to start.
13. Grant Writer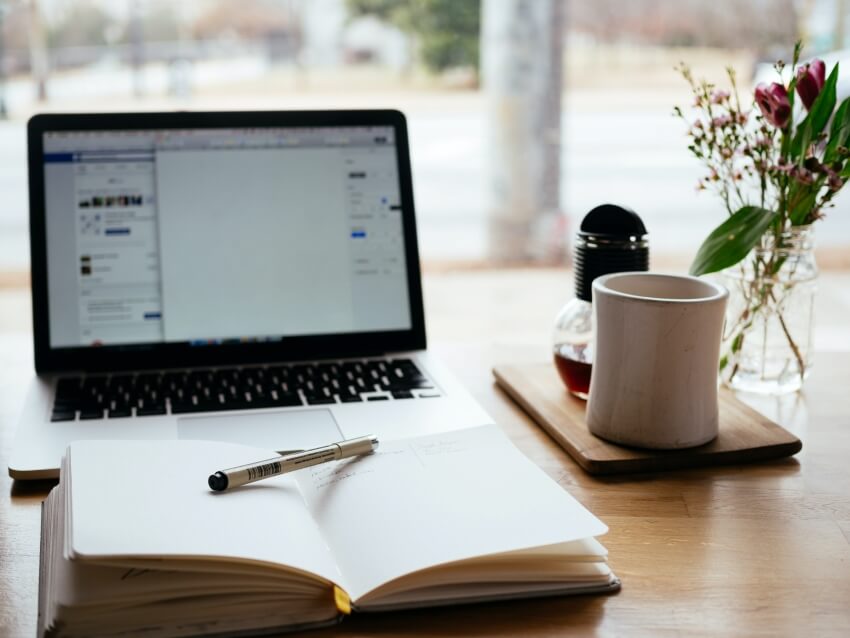 Those who enjoy forecasting program improvements might be interested in grant writing jobs. Writers typically assess community and agency needs and develop revitalization projects that require outside funding for success.
They then write grant applications and send them to private foundations or governmental agencies with available funds to implement the projects. Once the project has received funds, the grant writer may need to oversee the administration of funds.
This job might include assessing bids, approving contracts, conducting public hearings, and okaying change orders. In addition, grant writers should:
Research appropriate funding sources
Meet deadlines, especially in competitive situations
Prepare ongoing reports
Present to public boards and government officials
Use standard office and social media tools
Be mission motivated and process-oriented
A college degree is preferred. Salaries begin at $60,000 per year.
14. Historic Preservation Officer
People who choose this profession enjoy the process of identification, protection, and enhancement of buildings and objects that contain a cultural impact.
They seek to protect the past for the benefit of the future by conducting design reviews of potentially historic properties and making determinations of eligibility.
Preservationists understand what properties might be suitable for inclusion on the National Register of Historic Places or similar statewide lists.
They apply for grant funding to rehabilitate culturally significant locations. They also educate the public on the economic and cultural value of local history. In addition, preservationists should:
Demonstrate understanding of local, regional, statewide, and national preservation laws
Possess writing and oral presentation skills
Prepare reliable and accurate reports
Understand the structural concerns and potential value of vacant and dilapidated buildings
Individuals need a bachelor's degree in historic preservation or architectural history for this position, which pays $60,000 to start.
15. Housing and Community Development Representative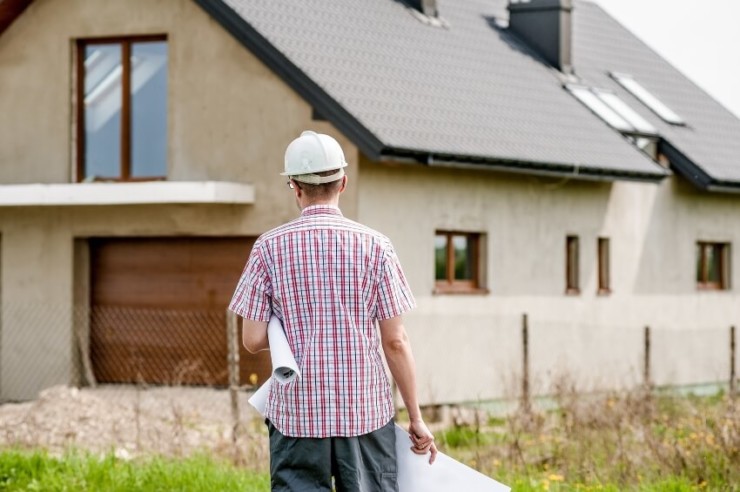 Those who anticipate a career as a housing and community development representative should be well versed in monitoring federal programs and complying with all financial rules and regulations.
This position includes utilizing regular office and specialized software, reviewing project compliance, processing documents, analyzing data, and presenting all findings in clear and effective ways. In addition, workers in this field should:
Exercise discretion as part of a team atmosphere
Collaborate with a cross-section of employees from various departments, including program analysts, finance, budget, personnel, and information technology.
Develop an understanding of various government housing programs, such as Section 8, Community Development Block Grants, Emergency Rent and Utilities Assistance Programs, and others.
Understand racial justice and equity issues
Develop political awareness of sensitive issues and how they affect various stakeholder needs
Companies prefer workers who hold a business degree for this position. Salaries begin at $60,000 per year.
See Related: Best Ethical Mortgage Lenders
16. Neighborhood Engagement Specialist
The professionals who work as neighborhood engagement specialists use their skills to connect neighborhoods and neighbors with programs and information that help them live longer, healthier, better lives. They serve their communities by facilitating and teaching concepts that battle inequity in health care, affordable housing, and other issues.
They typically have outgoing personalities that foster involvement from the community at large in broad policy and programmatic campaigns. In addition, they should:
Be comfortable in one-on-one, small group, and large group communication and facilitation
Be a strong community organizer
Have a passion for serving people and the greater good
Provide a strong two-way liaison between an agency and its community
Create partnerships with like-minded community-based organizations that can help increase capacity
A bachelor's degree in public administration is often a requirement for this position. Pay begins at $50,000 per year.
17. Program Coordinator
In terms of community development, program coordinators often manage and direct a specific area of responsibility that links to the agency's overall mission. This job often involves conducting deep research into the specific program, reviewing similar local, regional, and national programs, and monitoring changes throughout the agency and industry.
They must often coordinate with like-minded organizations and governmental authorities, working on behalf of clients and the general public. While program coordinators often follow established policies, they may be called on to create new policies that comply with changing regulatory requirements.
This profession includes broad responsibility at the ground level. In addition, program coordinators should:
Foster collaborative working relationships with constituent and industry groups
Create educational and training opportunities
Coordinate outreach events and activities
Develop materials based on best practices and current research
Depending on position, program coordinators may or may not need a college degree. Salaries range from approximately $50,000 to $35,000 per year.
18. Project Implementation Coordinator
At their core, all projects need implementation at some point. Therefore, each implementation coordinator position will be site or agency-specific to perform all tasks.
But in an overall sense, a project coordinator accomplishes the hands-on duties necessary for an event or program to be successful.
This point is especially true when the program is public-facing. Required skills needed include customer service and administration to handle issues professionally.
Project implementation coordinators should have superior attention to detail, focus, and accuracy. Plus, they should be able to problem-solve quickly.
Any good project implementation coordinator should:
Exhibit discretion and integrity
Multitask when appropriate
Meet deadlines
Operate numerous pieces of modern office equipment as well as those specific to a chosen industry
A two-year college degree is usually required. You can expect $75,000 or more to start.
19. Redevelopment Agent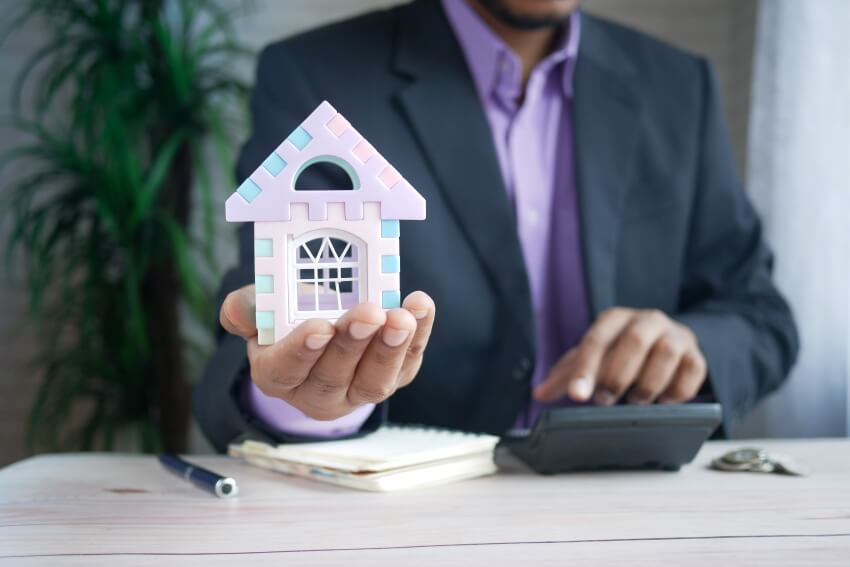 Most cities and counties have redevelopment agencies, which help developers, architects, and engineers rehabilitate properties within their limits that have fallen into disrepair.
Many of these sites occur in vacant downtowns or former industrial areas, and the federal government has designated them worthy of redevelopment.
Redevelopment agents work through the granting process for rehabilitation funds and incentivize developers to look at rundown sites and rehab them with modern buildings and uses.
They often liaise between the development community and the local governing agency. In addition, redevelopment agents should:
Conduct negotiations with various entities to accomplish short and long-term objectives
Familiarize themselves with real estate transaction laws to acquire land parcels that need development
Oversee agreements and contracts between developers and agencies
Perform economic analyses to ensure projects are on time and under budget
A bachelor's degree in business or real estate is a must for this position, which pays approximately $90,000 to start.
See Related: Best ESG Jobs to Start a Career in Sustainability
20. Transportation Planner
Transportation planners typically work on a wide array of projects associated with the movement of people on local and regional roadways.
They perform transportation studies and provide technical analysis of current and future transportation needs.
Planners must be well versed in local, regional, and state regulations, ordinances, and codes. They research appropriate grant funding and oversee the effective use of grant spending. Planners track and monitor short and long-term transportation projects from conception to implementation. In addition, they should:
Manage relationships between their agency and appropriate state and federal offices
Develop Requests for Proposals (RFP) and Requests for Qualifications (RFQ)
Understand the application of environmental laws and regulations
Prepare numerous reports for public and governmental consumption
Employers require a bachelor's degree, and many prefer a graduate degree for this position. First-year salaries are as high as $100,000.
Related Resources