Community investing refers to "the practice of allocating capital to low-income communities." It is one form of socially responsible investing that can make a real difference.
I use community investments to diversify my portfolio and to make a difference in the world around me. The assets give me a return while also helping others in underserved communities who might not receive help from governments, traditional financial institutions, or other traditional funding sources.
Sometimes the returns for my community investments are smaller than those for commercial investments, although not always, and even when the returns are smaller, it's not quite as small as you might think. Even with smaller dollar returns, community investing is worthwhile because of its significant positive impact on the community. I feel that I am doing my part to create a better world by investing in communities.
Several types of community investments exist, including banks, venture capital funds, small businesses, and pooling resources in specific projects. Personally, when investing I determine the best investments for me based on diversification, impact on the community, and returns, with the opportunity for me to build my wealth being the last consideration.
Of course, all investments have some level of risk, and returns are not guaranteed. But the rewards here are beyond financial and honestly make huge differences to people who are in need, as well as helping you sleep at night. Here are the eight best community investments.
Best Community Investments
1. Community Development Banks
Community development banks and credit unions lend to small businesses and provide capital for commercial real estate and local construction projects. They target lending customers that traditional financial institutions often ignore, or deem risky.
They also derive more of their income from lending and less from fees, compared to larger banks. Some community banks are private and may require a significant investment. However, many others are public, and I can buy shares in them just as with any other company.
Small community banks often receive little attention from the investment community and are significantly undervalued, offering a great opportunity with little competition. A well-capitalized community development bank can present excellent growth opportunities while avoiding the risk and volatility of investment banking.
A downside is that community development banks are less diversified than larger banks because they tend to concentrate their lending on commercial real estate and construction. I typically decide which community development banks to buy shares in based on:
The percentage of delinquent loans (the lower, the better).
Quarterly return on investment dollars
Price-to-earnings ratio
Price-to-book ratio
Best for
Investing in community banks is best for:
Those who want to invest directly in an organization that serves the community
Those who may not be able to leave their money in for five to 10 years but can still invest for a relatively long term
Those who are willing to do their research to choose well-capitalized options
See Related: Investing in Low-Income Neighborhoods: How Investment Can Spur Change
2. Community Development Loan Funds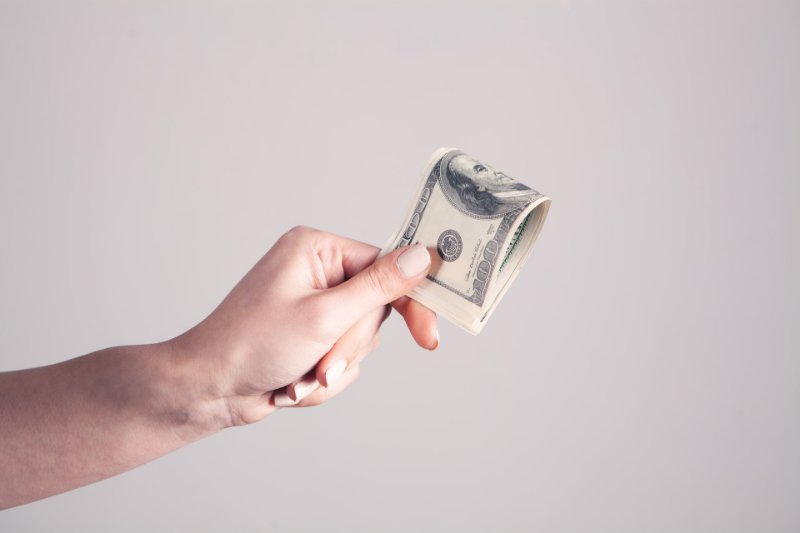 Community development loan funds (CDLFs) provide affordable financing for affordable housing and economic development projects or community nonprofit organizations. Many also provide capital for small businesses and small loans to microbusinesses.
Although institutional investors offer much of the funding for community development loan funds, individual investors like me can invest in notes or lines of credit at CDLFs. An advantage to CDLF investing is that average interest rates are generally stable, and portfolio yields typically are around 5.2 percent. CDLFs often target a specific impact, such as affordable housing, food access, or employment generation.
Best for
CDLF investing is best for:
Those who want to directly invest in a loan fund targeting a specific impact
Those who want a robust and fixed-income option in their portfolio
See Related: How Much is a Wind Turbine? Here's What to Know
3. Small Businesses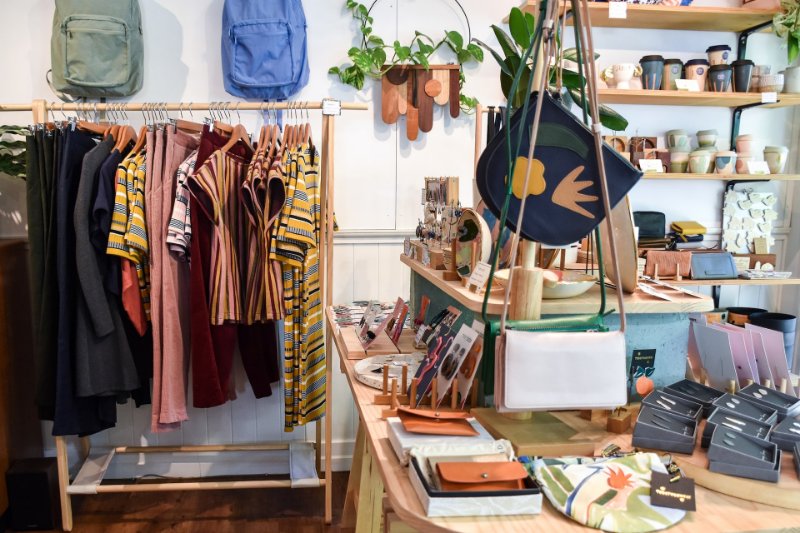 Small businesses provide jobs while also providing needed services in communities. Small businesses accounted for 62 percent of the new jobs created between 1995 and 2000. They also put money back into the community through workers' paychecks. And these small employers were the backbone that kept communities alive (and the ones that were hit hardest) during the COVID -19 pandemic.
Many new or established small businesses cannot gain financing through traditional banks, yet these businesses are critical for community and economic development, especially in underserved communities. I could choose to invest in one small business with a partner; however, I'd have to spend a lot of time researching the business, I would have to invest a lot of my money unless I could find several partners and I'd need to devote more of my time to overseeing the investment.
A better way to invest in small businesses is through Mainvest. Mainvest is a crowdfunding platform. The platform allows me to invest in vetted small businesses that have already raised $10,000 from 10 or more investors in their local communities. I can browse the vetted businesses list to choose one near me.
Being a bit of a foodie, most of the businesses I've invested in through Mainvest are restaurants (including a few vegan ones), breweries, and bakeries. I am not an accredited investor, yet I can still invest on the site, and most of the companies require a minimum investment of only $100. So, if I have $500 to invest in this type of asset, I can choose to diversify by investing in five different businesses. While investment returns are not guaranteed, I think companies featured on the site are more likely to provide reasonable returns than some small businesses because they've already gained investments from 10 people.
Best for
Investors of all income levels, including those who can only invest $100
Those who want to choose a small business to invest in based on location, industry sector, or another factor
Those who are very interested in investing in small businesses but don't want to risk a lot of money
Those who want to invest in vetted small businesses
See Related: How to Become a Minority-Owned Business
4. Community Development Venture Capital Funds
Community development venture capital (CDVC) funds provide capital to businesses that create jobs in low-income communities. CDVC organizations make equity or equity-like investments in small companies they believe have a "double bottom line."
A double bottom line means that an investment holds the promise of both financial returns and community benefits. CDVCs invest in these companies in different ways, ranging from buying stock to providing debt financing that might include royalties.
Accredited investors have the most options for investing in community development venture capital funds. The SEC is continuing to change the definition of an accredited investor so that some people can qualify even if their income is less than $200,000 or their assets are not greater than $1 million. Smaller investors have some options through various fintech and equity crowdfunding platforms.
Best for
Accredited investors, although smaller investors have a few options too
Those who want to invest in small community-based companies but not one specific company
Those who want experts to determine and vet appropriate companies for investment
See Related: Best Solar Crowdfunding Options for Renewable Energy Projects
5. Farmland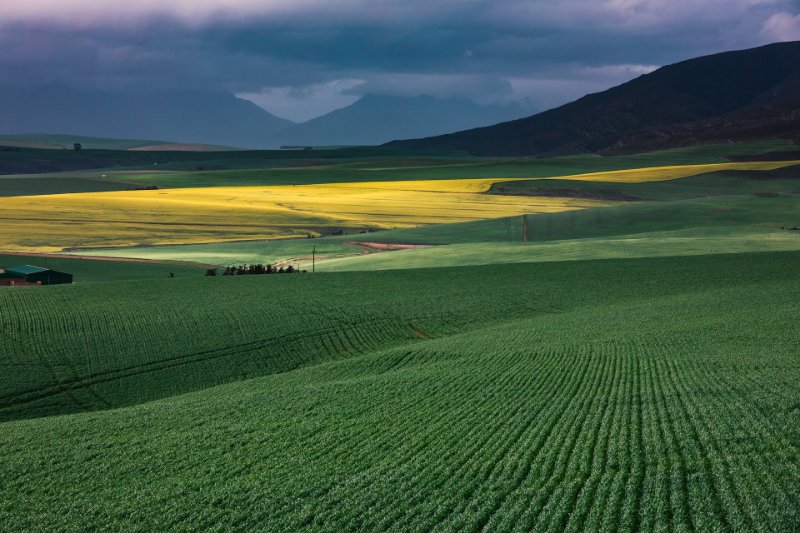 A community investment strategy can also be environmentally focused. For example, you could choose to invest in farmland.
Farmland investment can enable farmers to improve production methods so that the farms emit less carbon dioxide, methane, and nitrous oxide. Agriculture can also produce biofuels, an environmentally friendly substitute for fossil fuels.
Farmland also is critical to creating sustainable communities. The global population is growing; however, the supply of farmland is not keeping up with that growth.
On the one hand, this isn't necessarily a bad thing, as creating more farmland typically means destroying ecosystems like rainforests. But, without more farmland, the world will face significant food shortages as the human population grows. Investing in farmland allows farmers to keep some farms in production that might otherwise cease to exist while adding new farms or increasing their productivity.
Farmland also is a financially attractive long-term investment. Its returns are consistent and less susceptible to economic downturns or inflation than many other investments. It is a great way to diversify your portfolio if you currently hold stocks and bonds primarily.
One way to invest in farmland is through the Acretrader app. Acretrader does the research for you and accepts only a small percentage of the farming projects it receives. It offers many investment projects that meet multiple environmentally friendly goals, such as wind farms and farms that are transitioning to organic, and more sustainable practices.
It enrolls its acres with Leading Harvest, a nonprofit organization that uses science-based standards to ensure farms are managed sustainably. Acretrader also helps farmers to expand operations and make other improvements to production.
Acretrader says its investments yield an excellent average annual return of 11 percent. Acretrader properties generally have a minimum investment holding period of five to 10 years. After the holding period, the profits are sold, and investors receive the principal plus long-term capital appreciation.
It's worth noting, that Acretrader investors do have to be accredited, but their net worth does need to be substantial. Read our full AcreTrader review for more information.
Best for
Accredited investors. While investors of all sizes can find environmentally focused community investments, farmland investments typically require accreditation
Long-term investing
Those looking for safe investments
Those who are passionate about improved food access or supporting farmers
Those who are passionate about improving the environment
Those with a thick portfolio and high net worth
See Related: Best Farmland Investing Platforms
6. Wind Power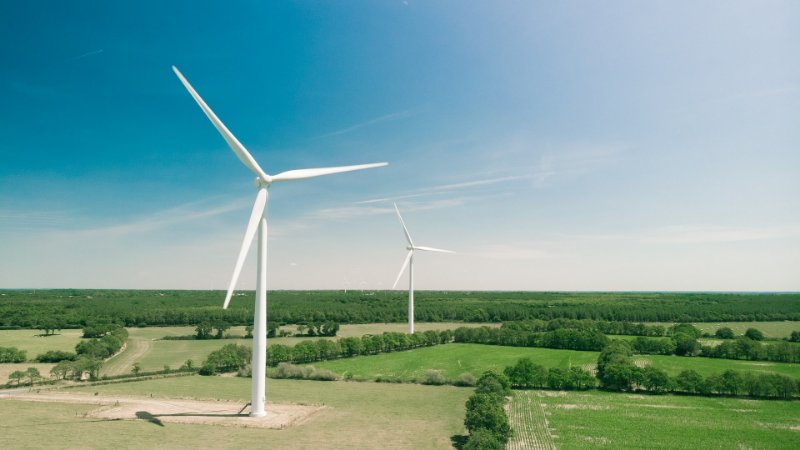 Another environmentally focused community investment is wind power. The U.S. Department of Energy says that wind power will account for 35 percent of U.S. electricity use by 2050.
You can invest in wind power and help your community at the same time by buying shares in a local wind farm or investing in my local turbine manufacturing company!
Best for
People who are passionate about alternative energy and environmental issues
Those who can leave their money invested for the long term
See Related: Best Ways to Invest in Affordable Housing
7. Investing in Real Estate or Infrastructure Development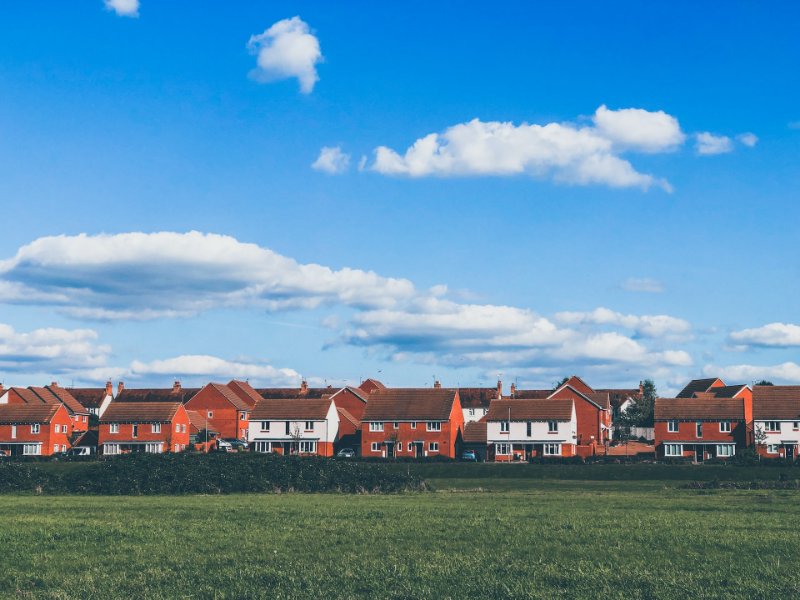 Investments in real estate or infrastructure also help communities. Private investment in commercial and industrial real estate projects helps fund quality job creation, while investment in residential real estate can provide affordable housing and help people attain home ownership. Infrastructure development, such as energy, transportation, water, power, and ICT, underpins all economic development and is critically important in underserved communities.
Real estate and infrastructure development projects are typically large and expensive. Small investors can invest in these projects by pooling their investments.
One way to pool investments is by choosing mutual funds or ETFs that target infrastructure projects. Many of these funds exist on investing platforms and do not require significant investments.
Another way to pool investments with others to support real estate projects is through the Fundrise platform. Fundrise's $7 billion portfolio generally outperforms most public real estate investment trusts (REITs). The portfolio is well-diversified and is designed to produce income and long-term growth.
The portfolio includes single and multi-family residential properties, industrial and commercial projects, and mixed-use developments. The portfolio has a mix of properties across all real estate investing strategies, including fixed income, opportunistic, core plus, and value-added.
Real estate is typically a solid investment but requires a long-term commitment. Fundrise is no exception. The platform will charge a 1 percent penalty if you need to liquidate your holdings in less than five years, except for the Flagship Fund and Income Fund.
Fundrise also is beginning to branch out into infrastructure projects with its new Innovation Fund. The Innovation Fund focuses on high-growth technology companies, many of which build technology infrastructure.
Any U.S. adult can invest through Fundrise, which has more than 300,000 active investors. You can start with only $10, although you receive benefits based on the more you invest. If you want to use the investments as an IRA, you need at least a $1,000 minimum.
Fundrise will recommend an investment plan based on your financial goals. Fundrise's philosophy helps them stand out among other real estate platforms. The company is aimed a "building a better financial system by empowering the individual investor."
Investors become owners of the company. Fundrise's philosophy opens up the world of real estate investing to those who might otherwise be shut out. The company also provides education and other resources to help me better understand real estate and technology investing.
Best for
Investors of all sizes
Those who can hold onto their investment for at least five years
Those who want to strategically diversify their portfolios of stock and bonds by adding real estate or infrastructure investments
See Related: What is the Impact of Foreigners Investing In US Real Estate?
8. Municipal Bonds
Another option for investing in communities is buying municipal bonds from governing authorities in low-income neighborhoods. These bonds will fund infrastructure, education, and public services, all of which are important to the community's economic development. Although you can buy municipal bonds from a broker-dealer, I like the ease of buying them directly through a self-managed account.
Municipal bonds, or "munis" as they are sometimes called, are often exempt from federal income taxes. So, when I invest in munis, I am helping a disadvantaged community while also lowering my tax bill.
The downside is that most municipal bonds have a $5,000 investment minimum. An alternative for smaller investors is to choose an ETF or mutual fund that holds munis; however, I'll need to carefully look at the holdings to be sure they are in disadvantaged communities.
Best for
Those with at least $5,000 to invest unless research finds a mutual fund or ETF that holds municipal bonds from economically disadvantaged communities
Those who can afford to invest the money until the bond matures, which could be several years
Related Resources
Kyle Kroeger, esteemed Purdue University alum and accomplished finance professional, brings a decade of invaluable experience from diverse finance roles in both small and large firms. An astute investor himself, Kyle adeptly navigates the spheres of corporate and client-side finance, always guiding with a principal investor's sharp acumen.
Hailing from a lineage of industrious Midwestern entrepreneurs and creatives, his business instincts are deeply ingrained. This background fuels his entrepreneurial spirit and underpins his commitment to responsible investment. As the Founder and Owner of The Impact Investor, Kyle fervently advocates for increased awareness of ethically invested funds, empowering individuals to make judicious investment decisions.
Striving to marry financial prudence with positive societal impact, Kyle imparts practical strategies for saving and investing, underlined by a robust ethos of conscientious capitalism. His ambition transcends personal gain, aiming instead to spark transformative global change through the power of responsible investment.
When not immersed in the world of finance, he's continually captivated by the cultural richness of new cities, relishing the opportunity to learn from diverse societies. This passion for travel is eloquently documented on his site, ViaTravelers.com, where you can delve into his unique experiences via his author profile.