The benefits of solar power are immense. It provides several benefits to you and the environment, encouraging a large number of people to switch to solar systems. People across the globe are moving towards solar systems at a rapid pace due to environmental safety and other elements associated with the program.
When it comes to going solar, you might be considering a vast range of alternatives.
However, the best way to go green is solar panels, ranging from rooftop solar to community solar.
Unlock Sustainable Investing Opportunities 🌿
Join the green revolution by investing sustainably with our top partners. Discover platforms that align with your values and offer remarkable opportunities for growth.
Deciding what solar panel will be the best for your home or any other property can be daunting. Therefore, we have put together this community solar vs rooftop solar post to walk you through each detail of these solar systems.
Whether you choose community solar or rooftop solar, both will deliver tremendous financial and environmental benefits – it's just about finding the best fit for your place.
Let's check out this article for details.
What is a Solar Community?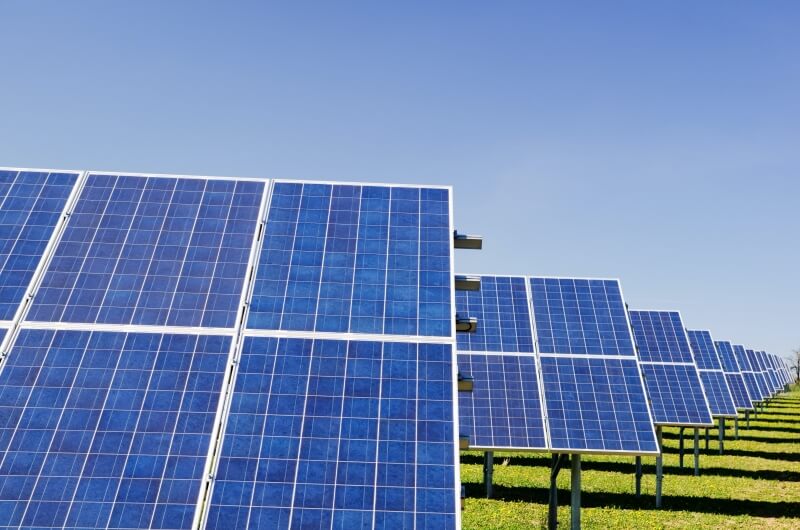 A community solar system is a central, extensive solar power system that delivers power to more than one property.
Also called shared solar and solar farms, community solar is available for people to lease or buy solar energy.
The size of a community solar project is measured in megawatts, which shows that single community solar can supply power to hundreds or even thousands of buildings.
Community solar power enables residents in a specific city or society to utilize one local solar power supply, designed with combined financial resources.
This system allows people to invest in a local solar panel and its power with no worries of installation, repair, and maintenance.
What are the Types of Community Solar?
There are basically two types of shared solars, and they are as follows:
1. Solar Thermal Energy Farm: This type uses illustrative troughs to gather, reflect, and concentrate the energy from the sun to heat the fluid to a high temperature.
The process is similar to electricity production from fossil fuels; the only difference is that the structure uses sunlight instead of fossil fuels. This heated fluid is then pumped into a thermal engine that changes heat into power.
2. Photovoltaic Solar Panel Farm: A PV (photovoltaic) solar farm uses solar panels to convert sunlight into electricity within no time.
Overall, since photovoltaic solar farms are simple and popular, they are used more than solar thermal energy farms.
How Does Community Solar Work?
Community solar is a combination of hundreds of panels on unoccupied land. These panels are arranged in columns and rows to make a vast system to convert solar power into electric energy.
The produced power is then piped into the electric grid and supplied further to participant properties.
The process is quite similar to installing solar panels on a rooftop.
One primary difference is that solar farms use expansive land and hundreds of panels to generate and sell electricity to the local community at a profit.
How Much Power Can a Community Farm Produce?
Well, a solar farm can produce anywhere between 200 million kilowatt-hours of power to 100 million kilowatt-hours (kWh) in a year, enough to power up to 75,000 homes.
On average, a 1 megawatt shared farm can produce up to 1460 megawatt-hours (MWh) every year. Also, it ultimately depends on the sunlight solar panels get.
Overall, investing in community solar is a perfect deal for homeowners or businesses to save money on utility bills.
What is the Cost to Build a Solar Farm?
The cost of building a shared farm depends on the total land and the number of panels used to construct one. On average, the cost to install a solar farm is around $30 million for 100 megawatts of energy capacity.
The higher the number of panels, the more money it will cost to build.
How Much You Need to Invest Initially in a Community Solar System?
Solar communities work on a subscription-based model, in which people of a community "subscribe" and receive a portion of the solar power produced by panels paying a monthly fee. There is no upfront investment at all.
Since the upfront investment is zero, solar farms make it easier for low to middle-income consumers to participate in community solar programs and reap outstanding benefits.
Community solar panels are also perfect for properties with limited rooftop space.
Sign up and subscribe to community solar in a matter of 10 minutes with EnergySage.
How Much Land Does a Community Farm Need?
With all the space and equipment between panel rows and columns, one megawatt shared farm typically requires 6 to 8 acres. It is mandatory to keep distance between panels for maintenance and repair purposes.
What is the Environmental Impact of Community Solar?
Community solar panels are large enough to supply renewable energy to more than one property and decrease their dependency on harmful polluters.
Since community solar panels need expansive space for installation or operation, a solar farm can help you convert empty land in a particular neighborhood into an area with a better and more practical purpose.
What is Rooftop Solar?
A rooftop solar system is where people install solar panels on their roofs by either buying or leasing them.
Unlike community solar programs, the power production is low and serves just a single unit or building.
The primary advantage of this type of solar system is that you don't necessarily have to depend on the grid for power supply. 
See Related: How to Store Solar Energy for Later Use
What are the Types of Rooftop Solar?
Rooftop solar panels can be classified into three categories which are as follows:
1. Grid-Connected PV System: As the name says, a grid-connected photovoltaic system is a solar plant linked to the grid through gross or net metering without any battery backup. The structure enables solar power to be used from the main grid supply only when the rooftop panel cannot supply the needed energy.
2. Off-Grid Rooftop Solar System: In this type, the rooftop solar system is not connected to the main grid. Off-grid systems need a battery backup to run. The power produced from solar panels charges the battery, which is then supplied to different projects or applications within the specific region. This option is considered a little expensive because of the additional cost of the battery.
3. Hybrid Solar System: A combination of on-grid and off-grid systems, a hybrid rooftop solar system is similar to an on-grid system with a backup battery.
One significant benefit of the hybrid system is that once the battery gets fully charged, the excess power produced from solar panels is supplied to the grid, generating additional revenues for consumers.
Get a quote on what it would cost to install solar.
How Does a Rooftop Solar System Work
When sun rays hit solar panels on the rooftop, they get absorbed by the photovoltaic (PV) cells. The silicon semiconductors in the PV cells then transform solar power into electric power using the PV effect.
This DC (Direct Current) electric power charges the backup battery.
The DC energy in the battery is transferred to an inverter which changes it into AC power. Now, the AC energy is sent to the primary grid in the home, which in turn power all necessary applications.
How Much Power Can Rooftop Solar Panels Produce?
When exposed to direct sunshine, rooftop solar panels can generate around 300 watts in an hour. The total power production depends on the number of hours of sunlight received by solar boards throughout the day.
What is the Cost of a Rooftop Solar Panel System?
Generally, the cost of a single solar panel ranges between $200 to $250 based on factors like quality.
There are various modules that go into creating a rooftop solar system, including cables, modules, module mounting structures, string inverters, lightning arrestors, conduits, earthing electrodes, earthing strips, and more.
Therefore, the average cost of a home solar plant depends on the type, size, and quality of solar panels.
Moreover, the standard size of rooftop solar panels is 3,000 watts to 8,000 watts and can cost up to $28,000 in total installation. Get a quote from EnergySage to see if your home can have solar.
How Much Space is Required to Install Home Solar Panels?
Well, the space needed to install rooftop solar panels depends on the size of the solar system. For instance, one 1000 watt solar system needs around 65 to 90 square feet of space for installation.
What is the Environmental Impact of Rooftop Solar Panels?
A rooftop solar system can offset the dependency of your property on dangerous energy sources like fossil fuels.
Apart from this, it makes use of your home's otherwise unused or vacant space for a more environmentally impactful purpose.
See Related: Varo vs Chime: What is Better?
How is a Solar Community Different from a Rooftop Solar?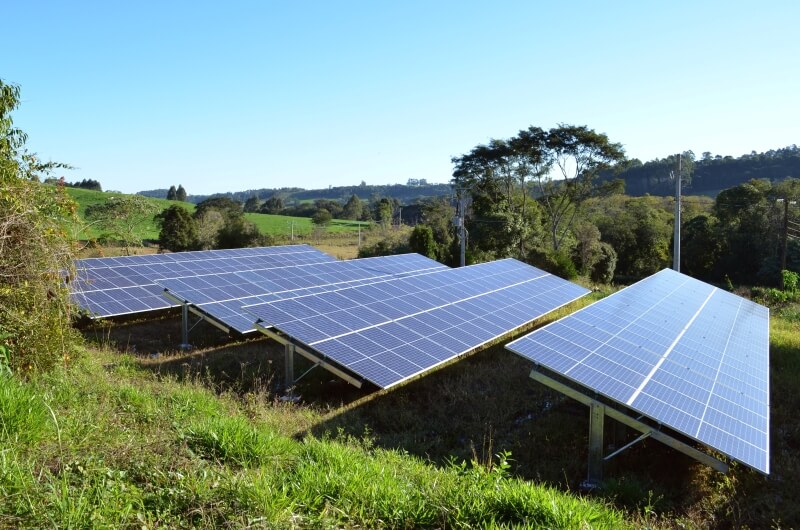 A solar community program is ideal for businesses, homeowners, citizens, and renters who don't prefer installing rooftop solar panels. In comparison, a rooftop solar panel is a mini power plant installed on the roof of a building.
Both community solar and rooftop solar generate power using sunlight which is carbon-free. These systems can assist in reducing energy dependence on fossil fuels and lowering electricity bills.
The significant difference between both systems is that with solar panels, only the property owner is allowed to retain the power produced by panels.
Benefits of Rooftop Solar vs Community Solar Farms
Both solar farms and rooftop solar generate 100% renewable power, resulting in reduced electricity bills and decreased dependency on fossil fuels.
This section will showcase the top benefits of rooftop solar panels and community solar farms.
Benefits of Rooftop Solar
Here are some benefits of using rooftop solar panels. Let's take a quick look.
1. Offers Cost Savings
One of the top benefits of installing rooftop solar panels is cost savings. As the model is highly cost-effective, the rising cost of electricity is making solar panel installation a no-brainer to businesses and homeowners.
2. Low Maintenance Costs
Solar panels are long-lasting and need little upkeep. They require proper cleaning and maintenance from time to time, which is not complicated at all. The life expectancy of most rooftop solar systems is between 25 to 30 years, making them worth the investment.
3. No Additional Space for Installation
Since solar panels are installed on roofs of residential and commercial buildings, they don't need large or separate land for installation. This is a sustainable and viable concept. The add-on benefit of installing solar panels on your rooftop is that they increase its resale value.
4. Multiple Uses of Solar Power
Apart from electricity production, power generated from solar panels can be used for several other purposes. It can help heat water, supply hot air or water to a building, run electric generators, and more. These applications make rooftop solar panels an ideal pick for property owners across the globe.
5. Support from the Government
The government offers several incentives and tax credits to people who install rooftop solar panels on their properties, either for commercial or residential purposes.
Benefits of Community Solar
When it comes to community solar systems, you must be wondering – is community solar worth it? Whether you're a property owner, tenant, or entrepreneur, community solar delivers real benefits today. It has its unique advantages for the household, economy, and the environment. Here are a few:
1. No Need to Have A Private Terrace
Community solar enables people to invest in a local shared solar farm and save money on electric bills. You don't need to have your own space or rooftop to participate. Whether you're a condo owner or renter, community solar projects can supply power to as many households as possible within the region.
2. No Troublesome Installation
Most homeowners cannot install rooftop panels because of their roofs' shades, structures, and orientations. Also, installing a personal solar panel system is a little hectic.
From finding the right panels to hiring a professional contractor and so on, the entire process can bother you to some extent.
3. Perfect Option for Renters
Community solar farms are just perfect for renters. Generally, tenants need approval from their landlords to install solar panels on their roofs.
Fortunately, this is not the case with community solar. You don't need permission from your landlords. Moreover, some communities can even provide you with solar energy just because you are a part of the community.
Check the savings now with EnergySage.
4. Zero Upfront Costs
Most community solar systems provide subscription opportunities to participants. With a solar farm subscription, you don't need to purchase panels.
Instead, people only subscribe to the solar power generated by panels at a discounted price. It means you don't have to pay any upfront costs.
5. Energy Independence
As community solar farms allow people across the globe to produce their own power, they make people less dependent on global energy markets.
Also, these systems protect homeowners from supply disruptions and unstable energy prices.
6. No Worries About Maintenance
Another benefit of community solar is that you don't have to worry about maintenance, eliminating all the hassle that comes with it.
For instance, you don't have to approach anyone to maintain the system as the community that installs it is responsible for every little detail, including maintenance.
See Related: How to Invest in Wind Energy
Pros and Cons: Solar Farm Vs Solar Panels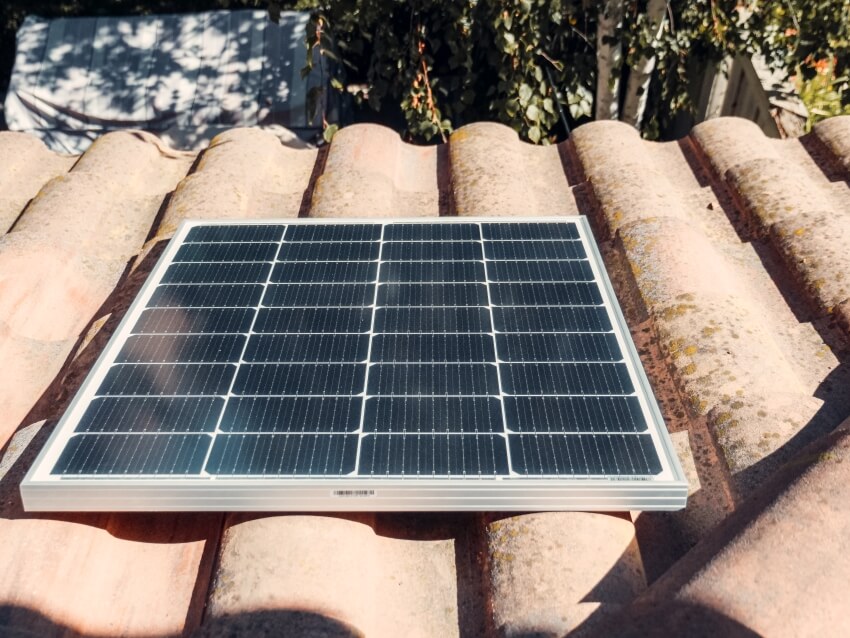 From the rooftop to open fields, solar energy can be produced anywhere the sun shines.
If you're still confused between community solar farms and solar panels, it is essential to look into the pros & cons of both options.
This section will present some advantages and disadvantages of community solar farms and solar panels. We hope these points will help you determine which solar system meets your requirements the best.
Community Solar Pros and Cons
A shared solar system collects rays from the sun to produce solar power. While property owners with solar panels on their roofs intend to generate enough energy to cover their electricity requirements, large solar farms are specially created to fulfill the energy needs of several people or properties altogether.
Solar farms are available for people in a specific neighborhood to lease energy at an affordable rate.
After signing up for this shared energy portal, participants in a community receive virtual renewable energy credits (RECs) to their electricity bills. Let's look at the benefits & drawbacks of solar farms for more clarity.
Pros
Highly environmental friendly
Offers easy adoption of green energy to lower the carbon footprint of a home
Helps in reducing expenses of monthly utility bills
A perfect choice for people with unsuitable properties or roofs for solar
The maintenance is almost negligible
Flexible payment models to fit participants' financial needs
A quick sign up or cancel your home's participation policy
Quiet and sustainable options
Cons
Needs large land for installation
May not be available in all areas
The storage is costly
There are administrative, processing, and hidden costs and fees
The availability is irregular, but you still have to pay a monthly charge
The material used in creating the structure are rare
The system could increase monthly energy expenses if not used properly
Solar Panels Pros and Cons
For most homeowners, there are two ways to install rooftop solar panels – one is leasing a solar panel, and the other is complete system ownership, also called a purchase power agreement (PPA).
Let's discuss the advantages or disadvantages of installing solar panels to know more.
Pros
The easiest way to lower energy costs and boost ROI
Increases the resale value of any property
The energy produced by solar panels is renewable, clean, and has a zero-emission rate
The maintenance of solar panels is easy and low with new technology
Enables you to become energy independent
You can use the excess energy from the grid to make some cash
Government rebates are an excellent advantage of solar panels
The solar batteries allow you to store power and use it whenever needed
These solar panels come with long-lasting warranties
Cons
A perfect option only for property owners with suitable yards or roofs
The upfront costs are typically high
The size of the solar system depends on available space
Requires sunny weather to work properly
The manufacturing of solar panels can make a negative impact on the environment
The conversion rate of solar energy is really low
Disposal of old solar panels can be dangerous to the environment as they need to be melted down
The waiting period before installation is comparatively long
They can be considered riskier than investing in a community solar
How Do You Pay for Community Solar Vs Rooftop Solar?
When it comes to paying for community solar vs rooftop solar, there are two major questions to answer to talk through varying payment options:
Are you going to own the solar system?
Are you going to pay for the solar energy monthly or upfront?
With rooftop solar panels, homeowners can own or lease solar systems. If you purchase a rooftop solar system, you own all the equipment, including inverters and solar panels, and will make considerable environmental and financial benefits over the years. You may either buy your solar system upfront or with a loan.
If you lease your solar system, a third party is responsible for solar panels installed on your roof. In this case, you just have to pay for the power produced by panels every month.
On the other hand, one popular option to join a community solar program is by investing in the subscription model.
If you subscribe to a community solar system, you can either pay for the solar power in a one-time upfront payment or on a monthly basis through a type of PPA (power purchase agreement).
Moreover, with time, the solar energy you purchase from a community solar farm could cost you 10% less compared to what you pay from your utility.
What Happens If You Move and Have Community Solar or Rooftop Solar?
Suppose you have purchased a community solar subscription and end up moving to a new home within the same area or the same utility service territory.
In that case, you will likely remain linked to the same project. But if you switch to a new state or country, you may either cancel your subscription or pass it to the property's new owner.
Whereas in the case of a rooftop solar system, if you sell your property with solar panels on it, you will have to start over and install a new solar system at your new home.
You can not take your rooftop solar system with you. However, solar panels installation can increase the overall value of your property.
What are the Financial Benefits of Community Solar vs Rooftop Solar?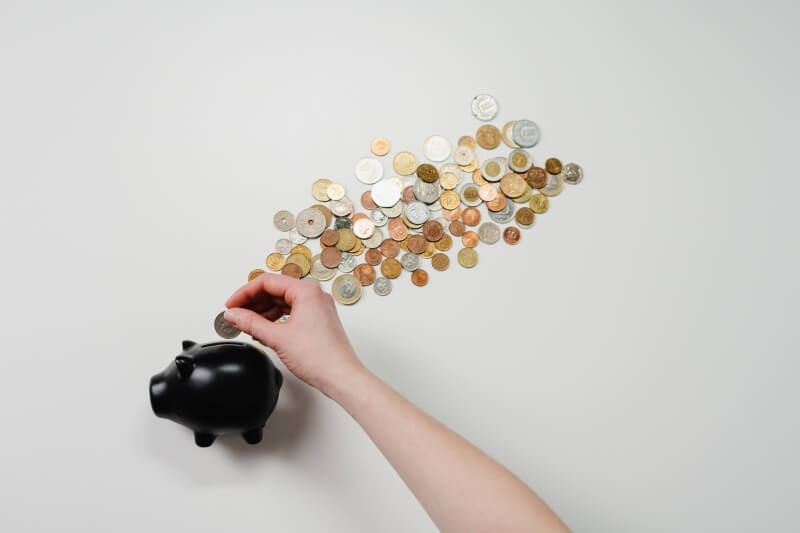 The financial benefits of investing in a community solar system are pretty straightforward. By doing so, participants can expect to save between 5% to 15% on their annual electricity bills.
With rooftop solar panels, you can save a hefty amount by using solar power. You are likely to make more financial savings, especially when you pay for solar panels in advance.
In addition, with a solar system on your rooftop, you may be eligible for incentives and rebates from the state government, federal government, or even your utility.
Ease of Participation
Now, let's see how easy it is to participate in rooftop and community solar systems.
Rooftop Solar Panels: For this type, you will need to get estimates of your property and obtain permits, financing, and insurance. After this, you need to install the system to enjoy solar power. Also, you will be liable for all the repairs and maintenance after the installation.
Community Solar Panels: Under this system, you can sign up to use the electric power within no time. Participants or subscribers don't have to worry about anything from installation to maintenance to repairs to insurance and more.
Depending on the community solar program you register to, you may have to pay one or two energy bills every month. Get the best possible rate by signing up for EnergySage for community solar.
Choose the Right One Between Community Solar and Rooftop Solar
We hope this comprehensive comparison of community solar and rooftop solar will help you make your final decision.
When it comes to choosing one, you need to consider a few things, like what you are actually investing in, how you are paying for the system, the perks, the environmental benefits, and so on.
Community solar installations need little to no initial investment and eliminate the need for buying any equipment to use electric power. They provide lower-income residents and renters with a chance to leverage the excellent benefits of this renewable, cost-effective energy source.
Rooftop solar panels, however, offer greater solar power and financial advantages to homeowners.
There are various factors, including roof space & orientation, average electricity usage, and shading from buildings or trees, that can help you decide if rooftop solar is suitable for your property or not.
Whether you're interested in community solar or rooftop solar, one critical point you must keep in mind is that both community and rooftop solar panels offer affordable electricity for your property, helping you save the environment and your finances at the same time.
Related Reviews
Related Resources