Consumerism is a social and economic concept that promotes the continuous acquisition of goods and services in increasing amounts. It emerged as an economic force in the modern capitalist world, and it is centered around the notion that ever-growing consumption is not only desirable but also essential for both economic growth and individual well-being.
This socioeconomic phenomenon has several origins, such as the shift from an enormously productive economy to a consumption-based economy following industrialization or the desire for improved social status through conspicuous consumption.
It has significantly impacted various aspects of society, from driving economic growth to influencing cultural values and lifestyle choices.
Unlock Sustainable Investing Opportunities 🌿
Join the green revolution by investing sustainably with our top partners. Discover platforms that align with your values and offer remarkable opportunities for growth.
Consumer culture often comes under scrutiny due to its potential negative consequences on the environment, resource depletion, and social inequality.
As the world continues to evolve economically and environmentally, it is important to examine consumerism's role and evaluate its sustainability within the larger context of global development.
The Evolution of Consumerism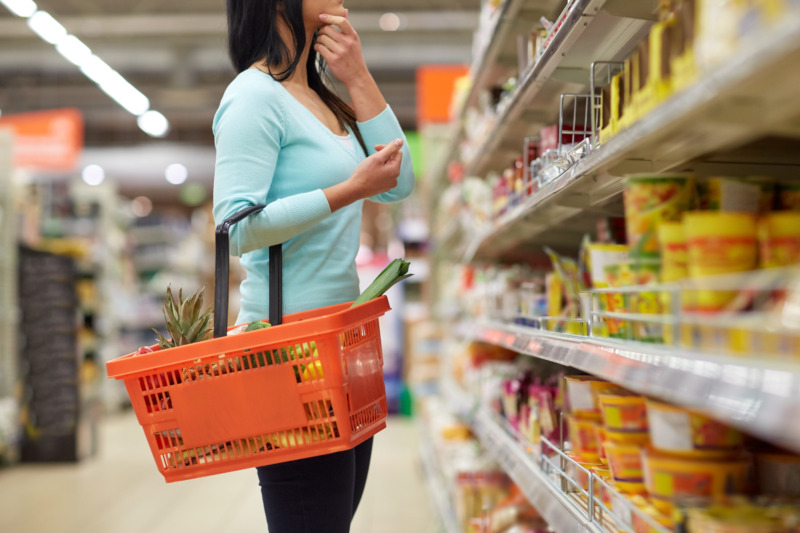 From Consumption Society to Consumer Society
The notion of humans as consumers initially took shape before World War I and gained prevalence in the 1920s in the United States.
During this period, technological advancements, an increasingly white-collar workforce, and accessible consumer credit laid the foundation for consumerism. White-collar jobs multiplied while innovations in production boosted the output of goods, paving the way for the consumption of society to flourish.
The shift from a consumption to a consumer society transformed how people perceived and engaged with material goods.
Individuals generally consume goods based on their needs and traditional status displayed in a consumption society. However, as the consumer society emerged, acquiring goods and services beyond necessities became a cornerstone of individual goals and aspirations.
The Rise of Consumerist Society
As the consumerist society took root, marketing and advertising strategies evolved to align with the new economic system's orientation and focus on mass consumption.
Market research, advertising agencies, and brand-building initiatives became important drivers of the new economic gospel in the consumerist movement, expanding the range of available consumer goods and stimulating demand.
Consumerism continued to evolve throughout the 20th century, with economic growth and increases in individual spending power fueling consumer demand and production.
The modern consumerist society is now characterized by globalization, the rise of e-commerce, and the impact of social media on consumer behavior. Today, consumerism is widely recognized as a dominant political and economic power force shaping economies, societies, and individual lives.
While the rise of consumerism has led to significant economic growth, higher living standards, and diverse choices for consumers, it has also generated concerns about sustainability and implications for the environment.
As consumerism evolves, it is essential to recognize these challenges and develop more sustainable consumption patterns to ensure a balanced and responsible approach to material goods and their impacts on society and the planet.
See Related: Capitalism and Homelessness: Is There a Correlation?
Consumerism Culture and Society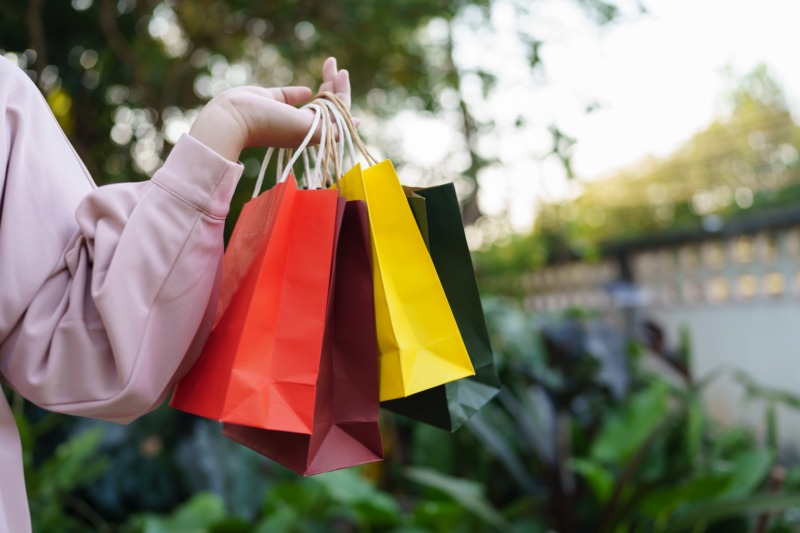 Materialism and Consumerism Tango
Consumerism and consumer culture are deeply intertwined with materialism, as they revolve around continuously acquiring goods and services. The desire for material possessions forms the basis of a consumerist society.
Consumer society thrives on the belief that more consumption leads to a better quality of life and social standing. This perception drives individuals to constantly seek new products, even when their existing possessions continue to serve their purpose.
The culture of consumerism encourages societies to equate personal value with material wealth. As a result, individuals may find themselves in an endless cycle of pursuing and acquiring goods to attain social validation.
This cycle is often fueled by the prominence of advertising and media, which promote a consumerist lifestyle and convey that consumption is the key to happiness and success.
The Influence of Consumerism in Society
Consumerism's influence on society can be observed in various aspects of daily economic life. The need for constant consumption has led to a greater demand for resources, resulting in environmental degradation and exhaustion of natural resources.
Furthermore, the drive for more consumption also has social effects; relationships and communities are affected as people prioritize material possessions over personal connections, leading to declining community cohesion and social interaction.
Cultural consumerism is evident in how people express their identity through purchases. This trend results in individuals associating with specific brands and products that define their personalities and social standing. Companies exploit this connection to drive sales, creating a symbiotic relationship between consumerist culture and businesses.
Developing a consumerist culture and society has undoubtedly transformed how individuals perceive themselves and their relationship with the world around them. While there are undeniable economic benefits to promoting consumption, the social and environmental consequences perpetuating an ever-consuming society's economic growth are becoming more apparent.
It is, therefore, essential to recognize the influence of consumerism in society and explore alternative means of promoting sustainable and equitable development.
See Related: How to Promote a Circular Economy: Tips for Sustainable Business Practices
Psychological Dimensions of Consumerism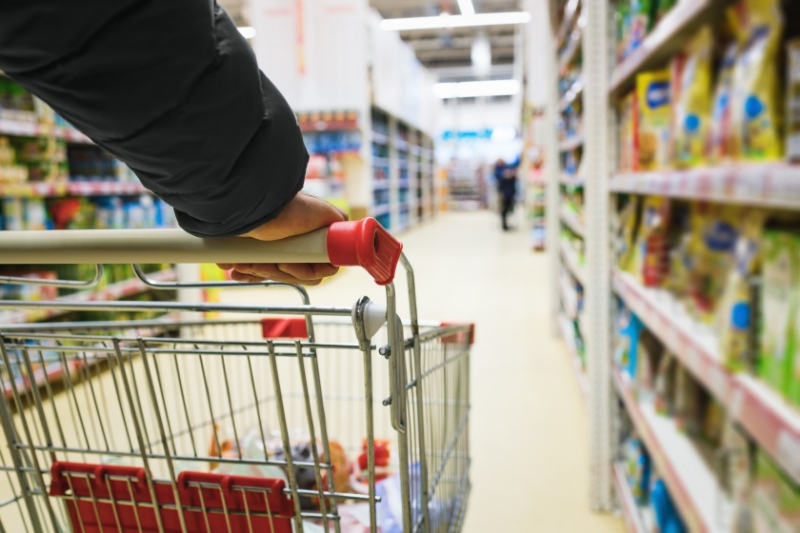 Consumerism and Materialism
The psychology of consumerism revolves around how individuals, groups, or organizations select, acquire, use, and dispose of products or services to fulfill their needs and desires.
Materialism, an essential component of consumerism, refers to the importance of acquiring and possessing material goods. Research suggests that materialism can be linked to lower happiness, life satisfaction, and psychological well-being, as their focus often leads to neglecting interpersonal relationships, self-reflection, and personal growth.
Despite the negative impacts, consumerism and materialism continue to thrive, primarily due to the role of advertising and media in shaping consumer behavior. These factors often promote a sense of identity and self-worth tied to possessions, creating an insatiable desire to acquire more goods, thus perpetuating the consumerist culture.
See Related: Best Globalization Jobs & Careers
Consumerism and Happiness
The relationship between happiness and consumerism is complex. While acquiring goods and services may initially result in a sense of satisfaction, the effect is often short-lived.
The hedonic treadmill theory posits that people adapt to these pleasures, requiring them to continually seek higher satisfaction levels to maintain the same level of happiness. Consequently, the pursuit of happiness through consumerism becomes an endless cycle of spiritual satisfaction.
However, some studies have indicated that consumerism can contribute positively to happiness when it involves purchasing experiences instead of material possessions. For instance, vacations, hobbies, or events with friends and family can bring long-lasting satisfaction and positive memories.
This suggests a need to shift the focus away from materialism and towards experiences and relationships for increased happiness and well-being.
Impact of Consumerism
Environmental Implications
Consumerism significantly affects the environment through the depletion of natural resources and increased waste production.
The high demand for goods often leads to over-extraction of materials, causing deforestation, water scarcity, and depletion of non-renewable resources. Additionally, excessive consumption generates an increase in waste and pollution, negatively impacting ecosystems and biodiversity.
The manufacturing process of consumer goods often involves large quantities of water, energy, and raw materials. This contributes to greenhouse gas emissions and air pollution, exacerbating the global climate change crisis.
Moreover, excessive disposal of single-use products and electronic devices has accumulated harmful waste in landfills and water sources, posing a major threat to wildlife and human health.
Economic Consequences
The economic consequences of consumerism are significant and multifaceted. On the one hand, increasing consumer spending can contribute to growth of the economy and job creation, especially in sectors that rely on consumerism, such as retail and the service industry. However, it also has some negative implications for economies and societies.
Overreliance on consumerism may cause perpetuate economic growth but could lead to long-term instability. With greater emphasis on consumption, societies may experience higher debt levels and financial insecurity. This is partly due to consumers' pressure to maintain their lifestyle, often taking on loans or credit card debt to afford their purchases.
Moreover, consumerism can widen the gap between the rich urban middle-class people and the poor. Wealthy individuals may easily adapt to the demand for consumer goods and services, while those with lower incomes may struggle to maintain their current standard of living. This income inequality ultimately impacts social cohesion and well-being, creating further disparities in access to healthcare, education, and other essential services.
In summary, the impact of consumerism is felt across various aspects of our lives, from the environment to the economy. Understanding these effects is essential for creating sustainable policies and promoting responsible consumption.
Interpreting Consumerism
Academic Viewpoints
Consumerism, in economics, is the theory that consumer spending, or spending by individuals on consumer goods and services, drives economic growth and is a central measure of success in capitalist economies. Scholars have long debated the pros and cons of consumerism and its impact on societies, economies, public relations industry and the environment.
Some academics argue that consumerism stimulates production and economic growth, creating jobs and living standards. Others believe that this constant pursuit of consumption comes at a cost, including depletion of natural resources, climate change, and growing income inequality.
There are various perspectives on consumerism within academia, with some researchers examining the historical development of this phenomenon. One example is how capitalism evolved further economic expansion throughout the 20th century, paving the way for today's modern consumerism-driven society.
Pop Cultural Takes
Pop culture often reflects and is consumerism point contributing to the consumerist mindset prevalent in society. Advertising, movies, television, and social media significantly shape and reinforce consumer trends and behaviors. For instance, advertisements often target the consumer market and promote the idea that new products or the latest versions of items will bring happiness and satisfaction, fueling the cycle of consumption.
Music, film, and literature sometimes critique consumerism through satire or offering alternative viewpoints. Works that touch on these themes showcase the negative impacts of consumerism, such as social isolation, financial stress, and environmental degradation. Such pop cultural takes foster discussions and raise consumer awareness about the consequences of their spending habits.
In summary, consumerism can be interpreted through various lenses, including academic viewpoints and pop culture. The perspectives and critiques offered through these channels help broaden our understanding of consumerism's implications and complexities.
See Related: What is the Sharing Economy? Important Pros & Cons to Know
Frequently Asked Questions
What are the key differences between consumerism and capitalism?
Consumerism is the theory that emphasizes the importance of individuals consuming goods and services in large quantities for their well-being, whereas capitalism is an economic system based on the private ownership of the means of production and the maximization of profit.
In a capitalist economy such a trajectory, consumerism is vital in driving economic growth through consumer spending, often the largest component of a country's GDP (Gross Domestic Product).
How has consumerism evolved throughout history?
Consumerism has evolved significantly throughout history, from the early barter systems and small-scale trade to the modern global market and digital economy. With the advent of mass production during the Industrial Revolution, consumerism expanded rapidly as products became more affordable and accessible.
In the 20th century, mass media and advertising further promoted the growth of consumerism, shaping desires and lifestyles. Today's consumerism is characterized by constantly evolving consumer needs and expectations, driven by technological advancements and globalization.
What are some negative impacts of consumerism on society?
Despite its contributions to economic growth, consumerism is often criticized for its negative societal impacts. Excessive consumerism can lead to environmental degradation as it encourages increased production, resulting in pollution and depletion of natural resources.
The relentless pursuit of material possessions also promotes a culture of materialism and superficial values, undermining social relationships and mental well-being. Furthermore, consumerism can exacerbate income inequality as wealth is concentrated among those who control the means of production. In contrast, such consumerism increases debt for those trying to maintain consumption patterns.
Why is consumerism considered important?
Consumerism is considered important primarily due to its role in driving the growth of the economy. As individuals consume goods and services, businesses generate revenue, increasing employment opportunities and living standards.
Consumer spending is often the largest portion of a country's GDP, indicating the extent of productive success in a capitalist economy.
Consumerism also has cultural significance, shaping societal norms and values through the influence of advertising and the symbolic meanings attached to products and brands. Understanding consumer behavior is crucial for businesses and marketers to effectively adapt to ever-changing needs and preferences.
Related Resources