Want to land a job that leaves a positive impact? These are the best corporate social responsibility jobs to develop your career.
What is the purpose of a business? Ask anyone at all, whether or not they're an entrepreneur or business owner, and you are bound to get strikingly similar answers.
Businesses of any kind fundamentally exist to provide products, services, or a combination of the two, that fill some need.
Because they do so, an organization will have customers or clients that, at a minimum, cover the costs required to keep the operations running. Ideally, the organization will (after a time) start to make profits that make reinvestment and expansion possible.
As the global ethical landscape broadens its horizons, however, these two basics are no longer the sole purpose of many businesses. Rather than being satisfied with knowing that the company is serving its customers, employees, shareholders, directors, and of course, the bottom line, modern businesses also want to leave a wider positive mark on society, and the world, at large.
How to Find Jobs in Corporate Social Responsibility
If you're interested in finding a job in corporate social responsibility, there are a few things you can do to increase your chances of success.
First, it's important to network with people in the industry. Get connected with as many professionals as possible, and ask them for advice and guidance.
You can also look for job postings online, create job alerts, or attend job fairs and networking events specifically for this line of work.
To start your search, check job boards such as FlexJobs and SolidGigs for new opportunities. By putting in the effort and being consistent, you'll increase your chances of finding the perfect career.
😇 Find Jobs that Make a Difference
Best Corporate Social Responsibility Jobs
Looking to start a career in corporate social responsibility? Here are our top picks so you can be more specific with your job alert using the above platforms.
Corporate Responsibility Director
The corporate responsibility director is responsible for developing and implementing the company's corporate social responsibility function and strategy. They work with various departments to ensure that the company is adhering to its ethical values and meeting its CSR goals.
CR director oversees the dissemination of information about their company to stakeholders. They work with their internal communications team to write press releases, develop public relations strategies and manage marketing campaigns that communicate the brand's mission and vision.
They also monitor new media channels such as social media to ensure that their messaging remains consistent across all platforms, and they may oversee crisis communications during times of high-profile lawsuits or natural disasters.
Corporate Social Responsibility Manager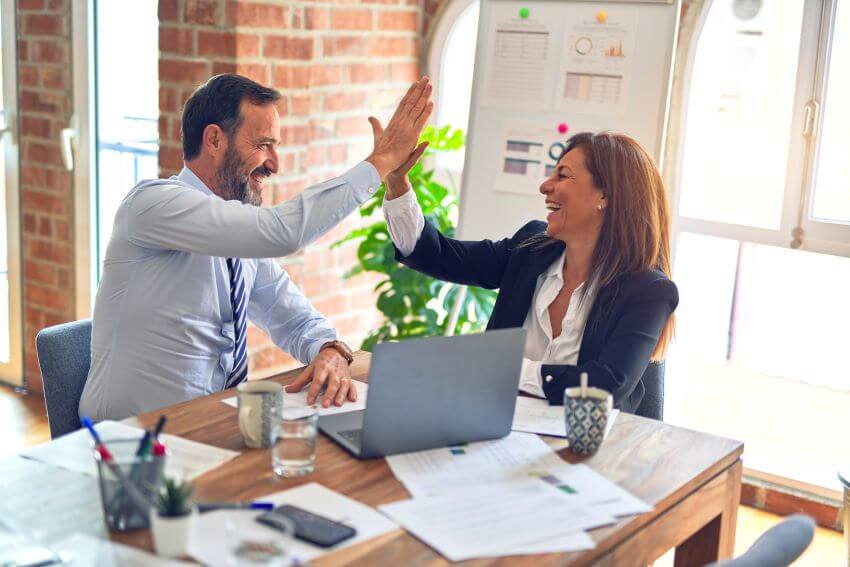 If you hit the job boards searching for corporate social responsibility jobs, a manager position will be one of the most frequently-encountered professional titles.
What does a CSR manager do? Although that will depend on the size of the business as well as its precise nature, this type of managerial role engages in activities such as:
Analyzing current trends and ways in which the company could contribute to society at large.
Developing policies that help the business work toward meeting its established corporate citizenship goals.
Ensuring that stakeholders are aware of the company's sustainability practices, policies, and that everyone is helping to enforce them.
Getting the word about the company's contributions out to the rest of the world, including by engaging with the press, hosting events, and working with the marketing team, in turn possibly raising funds for philanthropic activities.
This is arguably the highest level of pay with a median salary of around $119,460, depending on your location and company size.
The type of education and experience you need to land a manager position will vary with the company's focus. However, people with degrees in political science, communication, business management, or environmental science may all be a good fit.
The career path for a manager is likely being promoted to director then vice president, and eventually an executive officer of a company.
See Related: Social Impact Examples You Need to Know
Corporate Social Responsibility Consultant
These types of consultants may work as permanent employees, but they may also instead be employed by a consultancy firm. They can even be freelancers, and remote jobs may also be found within this particular title.
As a consultant, you may:
These jobs require similar skills and educational backgrounds, and the salary can range from $35,000 to over $100,000 annually. Some engagements in the area of consultancy are going to be short-term. If you are interested in something, you can certainly set yourself up as a remote consultant.
See Related: Best Impact Investing Jobs
Community Relations and Outreach Manager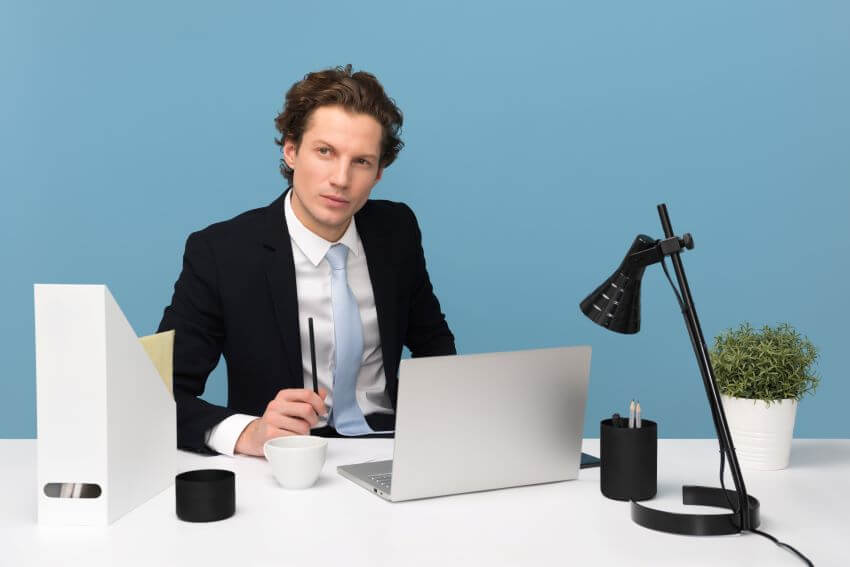 There is no doubt that jobs in corporate responsibility have rather varied titles — in part because this sector is still very much emerging. No matter what your job is called at any particular company, working in ethical and social responsibility makes you a pioneer.
This type of job should include the words "community relations," "outreach," or "community awareness" which are going to have you working directly with affected communities.
In these jobs, which can be corporate responsibility jobs at the entry-level, even straight out of college, you may be in charge of attracting beneficiaries of social programs, making community members aware of the existence of exciting opportunities, or directly implementing programs.
People with degrees in areas ranging from social work to communications may be a good fit here. Salaries will vary.
See Related: History of Impact Investing
Community Affairs Manager
As a community affairs manager, your job is to represent the company and its interests in your local area. You'll be responsible for fostering good relationships with local government officials, charities, business groups, and other organizations that may be interested in supporting or partnering with your company.
In addition to networking and relationship-building skills, a community affairs manager needs to have excellent communication skills so they can effectively communicate the company's message when interacting with others. Strong project management skills are also necessary because this position involves managing multiple projects at once.
The typical work environment for this position varies depending on what industry you're working in—for example, if you're working at an automotive manufacturer then your office might be located on-site at one of their plants; if instead you're employed by a nonprofit organization then most likely it will be located within walking distance from wherever their headquarters reside (or perhaps even closer).
See Related: Best Green Jobs to Start a Sustainable Career
Corporate Social Responsibility Analyst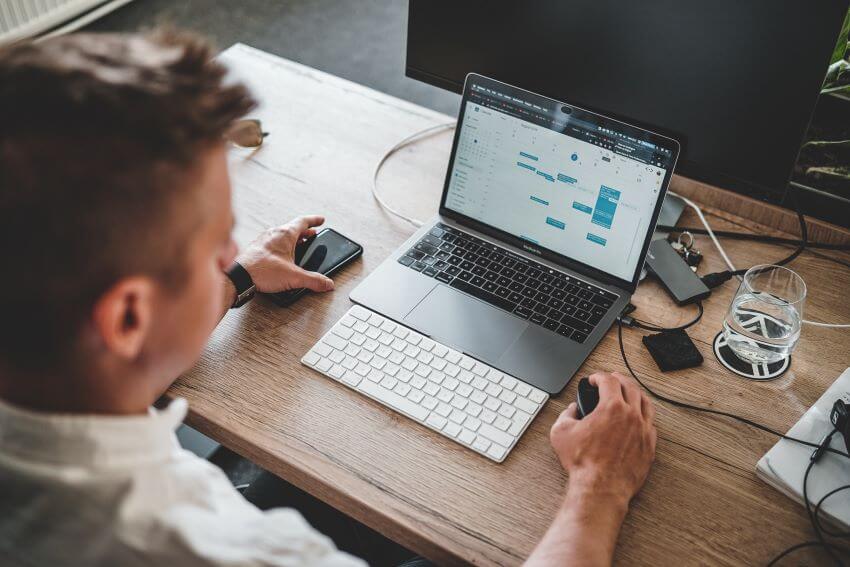 Many jobs in responsibility require a humanities background. Still, if you are a number-cruncher at heart, with a degree in an area like Finance, Economics, or Business, you may prefer to look for opportunities in the field of data collection, auditing, and making recommendations.
Depending on the business CSR analysts work in, they may examine data sets about energy usage, waste management, social impact and sustainability, public opinion, or engage in cost/benefit analyses.
See Related: Best Impact Investing Books to Read
Corporate Marketing and Public Relations
Some jobs in social responsibility place a strong emphasis on communication skills, and while an advanced degree will be required in many cases, that is not always true.
Those who are exploring jobs as entry-level candidates and who excel in connecting with customers may wish to look into marketing and public relations jobs.
If you have previously worked as a copywriter, jobs in this arena may also be a perfect fit for you.
This area of corporate citizenship focuses on spreading the word about the programs and steps a company has implemented, allowing customers and other stakeholders to become aware of the positive steps an organization has taken toward increased responsibilities in the areas of environmental sustainability, social impact, and transparency.
These jobs can range from those that essentially amount to marketing with a socially responsible twist to engaging with the public utilizing cleverly designed social media campaigns. This involves both internal and external channels of communication. Of course, before you can deploy your external communication, you'll work with the internal communications team to craft the right messaging that fits your corporate social responsibility strategies.
The salaries in this emerging field have a broad range, from entry-level to generous, precisely because there is such a broad spectrum.
Keep your eyes on CSR-related marketing and PR jobs if you are a strong communicator who wants to let the world know that the company you work for has made a positive difference in the world.
Remote jobs can often be found in this area for those looking to work from home while making a measurable positive difference.
See Related: How to Invest in Wind Energy
Corporate Responsibility and Policy Specialist (HR)
Do you perhaps already have a strong background in Human Resources, and have you always hoped to improve opportunities for diverse groups of workers?
As a job title, specialists often turn their focus outward — examining how the organizations they work closely with are providing benefits to the wider community or the environment.
As an HR manager, specialist, or team member, you may look at ways to improve hiring practices, performance reviews, and strategies to retain talented and diverse teams. These jobs emphasize creating a diverse and equal opportunities workforce.
The company you work for will reap the benefits of hiring, advancing, and retaining workers from diverse ethnic, racial, and religious backgrounds, those belonging to sexual and gender minorities (the LGBTQIA+ community), and people with a wide range of disabilities.
You, in turn, will know that you are contributing to the equitable workforce of tomorrow.
See Related: Best Circular Economy Jobs to Start Your Sustainable Career
Sustainability Analyst
A sustainability analyst is someone who helps a company plan and manages its environmental impact. They may take a holistic approach to assess the company's practices and identify strategies to reduce waste, energy use, pollution, or other harmful impacts. Sustainability analysts might also develop strategies for making improvements in these areas or educate employees about their responsibilities regarding sustainability.
This job requires an understanding of environmental issues and how they affect businesses. A bachelor's degree in environmental sciences, engineering, business administration, economics, or another related field is typically required for this position.
Sustainability analyst jobs are perfect for those who want to make a real difference in how businesses operate — and they are often very well-paying positions.
As an analyst in sustainability, the amount you can expect to earn in this field will depend on the company, its size, and location. If the company is looking to monitor global sustainability efforts, this can have more responsibility which in turn pays more than just a traditional role in sustainability.
See Related: Best Globalization Jobs & Careers
Environmental Specialist
To protect the environment, governments impose strict standards. Environmental experts assist businesses in achieving these goals by ensuring that they satisfy government requirements and regulations. They may work for a government agency, a non-profit organization, or a business enterprise.
Environmental specialists may have a variety of job titles including compliance specialist, environmental manager, or sustainability officer. In general, however, their responsibilities include:
Monitoring and analyzing data about emissions and waste disposal
Developing policies for reducing pollution and promoting sustainability within the workplace environment
Preparing reports on current conditions to identify areas where improvement is needed
Hopping on the environmentalism train is a great way to make sure the company you work for is sustainable — but it's not the only way to have a positive impact on the world.
See Related: Best Social Impact Careers to Pursue
You can start a social responsibility career by investing some time into an internship or volunteering to help lead corporate social responsibility projects for organizations that you'd like to work for.
To be on the ball about available jobs, keep updated on news from corporate social responsibility organizations, and follow those companies' websites by setting up job alerts when new positions become available.
To learn more about corporate social responsibility, consider researching how it works in general or studying its history. Every company has its idea of what social responsibility is, and knowing what your company wants can give you a better chance of landing the perfect position.
What Skills Do You Need to Have to Work in Social Responsibility?
People with diverse skill sets can realistically aim to land corporate responsibility jobs at all levels. Set up a job alert to help you get new career openings sent directly to your inbox. This will make your job search significantly easier.
This emerging and exciting field is likely to welcome people with advanced degrees in economics, Finance, and Business, as well as those with degrees in Environmental Science, Communications, Gender Studies, and Political Science.
Those with a background in coding and programming can find jobs that focus on corporate citizenship, as well.
This is a field that is emerging quickly and offering a shocking number of fascinating social opportunities to ambitious and socially aware workers with almost any background, the most important job requirement is a deep personal commitment to corporate social awareness.
By constantly keeping an eye on the many vacancies in this growing field, you will certainly be able to find opportunities that perfectly match your skills, experience, and qualifications.
That is true whether you are looking for a job that is entry-level or remote jobs as an employee, consultant, or freelancer, or want to contribute your analytical and mathematical skills to the advancement of corporate citizenship in the areas of economics, social impact on marginalized communities and groups, or environmental sustainability.
The rapidly-growing field of CSR development has space for new graduates, people without advanced degrees but with deep personal expertise, and highly experienced professionals alike.
Key Principles of Corporate Social Responsibility
This concept, fast gaining ground, is called CSR for short or corporate citizenship. The key principles of corporate social responsibility are to analyze the impact a business has on the wider world, make policy changes that shift this impact in a more positive direction, and implement these policies in practical ways that have a measurable impact.
The key domains at work are:
Economic — this would be the goal of doing business to stimulate local economies, in the process examining all the markets the company touches in the stages of design, sourcing, production, marketing, and sales.
Social — which would include committing to and promoting ethical working conditions within the company and downstream at the point of contractors and suppliers. For instance, it would include setting up programs that create educational and work opportunities for marginalized groups of people, such as those currently living in poverty or those with disabilities. In this arena, steps such as refraining from setting up franchises in politically volatile regions where human rights abuses are taking place are important steps.
Environmental — as climate change is becoming an increasingly pressing issue of immediate importance, numerous organizations, from the smallest startups to the largest global enterprises, are placing a heavy emphasis on environmental provisions in their steps toward greater responsibility. CSR policies and practices aimed at improving environmental sustainability may range from replacing plastic bags with paper bags to only working with farmers using sustainable agricultural practices or empowering them with the tools and knowledge they need to become more environmentally friendly. This area would also look at ways to reduce power usage or replace existing energy consumption with more sustainable options.
Today's increasingly socially aware consumers may drive companies to adopt socially responsible practices, and investors and shareholders can also play a powerful role.
In some cases, the drive for positive change comes from within. Even in the face of opposition from parent companies, some organizations are adopting socially responsible practices.
People? Profit? Companies that choose to make their ethics of responsibility a top priority do not have to choose. They can have both. Embarking on a career in CSR may even be profitable as it results in increased sales and customer loyalty.
The recent shift toward increased environmental, social, and governance responsibility is very welcome news to the many people who have always dreamed of making the world a better place but still want to earn a decent living in the process.
These types of jobs are rapidly emerging as an entire fascinating field of expertise.
FAQs
What is a corporate responsibility job?
In the field of corporate responsibility, employees have the opportunity to do long-term and tangible projects in a corporate giving program, promote sustainability efforts, or even deploy these strategies internally. These can range from developing donation campaigns to supporting fundraising initiatives for hospitals, social service organizations, and community groups. They also may assist with evaluating grant agencies or setting up an in-house philanthropy committee.
Is CSR a good career?
Yes, it is a good career. With an increasing number of companies realizing the importance of giving back to their communities, there is a growing demand for employees who are passionate about making a difference. If you're looking for a career that will make you feel good about going to work every day, then corporate responsibility might be the perfect choice for you.
A corporate social responsibility officer is responsible for developing and executing policies aimed at reducing poverty and environmental damage. They may also be involved in charitable donations, volunteering, and reducing their carbon footprint within the organization.
You need a bachelor's degree to work in corporate social responsibility. Most people in this field have degrees in economics, management, communications, or environmental science. However, if you want to move up the ladder, you may want to consider getting an advanced degree in business administration.
Related Resources
Kyle Kroeger, esteemed Purdue University alum and accomplished finance professional, brings a decade of invaluable experience from diverse finance roles in both small and large firms. An astute investor himself, Kyle adeptly navigates the spheres of corporate and client-side finance, always guiding with a principal investor's sharp acumen.
Hailing from a lineage of industrious Midwestern entrepreneurs and creatives, his business instincts are deeply ingrained. This background fuels his entrepreneurial spirit and underpins his commitment to responsible investment. As the Founder and Owner of The Impact Investor, Kyle fervently advocates for increased awareness of ethically invested funds, empowering individuals to make judicious investment decisions.
Striving to marry financial prudence with positive societal impact, Kyle imparts practical strategies for saving and investing, underlined by a robust ethos of conscientious capitalism. His ambition transcends personal gain, aiming instead to spark transformative global change through the power of responsible investment.
When not immersed in the world of finance, he's continually captivated by the cultural richness of new cities, relishing the opportunity to learn from diverse societies. This passion for travel is eloquently documented on his site, ViaTravelers.com, where you can delve into his unique experiences via his author profile.