Corporate social responsibility (CSR) is positively blooming in today's economic and social environment. Companies that take steps to commit to more sustainable or otherwise ethical policies quickly create quite a buzz in the press.
The famous and globally popular toy company Lego saved over 7,000 tons of cardboard, which would otherwise likely have ended up in landfill sites around the planet, just by reducing the size of product packaging — and by 2025, it's planning to stop using single-use plastic altogether, as well.
TOMs shoes are well-known for donating a pair of shoes to a person in need for every pair sold, with plans to ensure that all the cotton the company uses comes from sustainable and primarily recycled sources in the near future.
Unlock Sustainable Investing Opportunities 🌿
Join the green revolution by investing sustainably with our top partners. Discover platforms that align with your values and offer remarkable opportunities for growth.
Starbucks has committed itself to sustainable packaging, something easily seen in all its branches. Still, the company has also been working very hard to ensure that all its source materials are produced ethically.
That means the reduction of waste, the preservation of water, and equitable working conditions for farmers. Ice cream manufacturer Ben & Jerry's recently announced that it would take steps to withdraw its products from Israeli settlements in occupied Palestinian territories, angering many in the process, and leading to significant tension between Ben & Jerry's and its parent company, Unilever.
In some cases, steps companies take in embracing ethical and sustainable practices are clearly a win-win; the company saves money, gains a reputation boost, and does something good for the planet, all at the same time. We'd be surprised if you don't recognize at least one of the industry giants in these examples as companies committed to more than profits.
Suppose that didn't make you consider purchasing one of their products just a little bit more readily. On the other hand, Ben & Jerry's latest decision shows that a commitment to corporate social responsibility can lead to far more complex situations, too.
Reasons Why Corporate Social Responsibility is Important
While it is nearly impossible not to have some intuitive responses to these questions, CSR has more dimensions than you might have considered. Let's investigate that in more detail, then.
Having responsibility is the right thing to do
CSR is a crucial element of business that benefits both the company and society at large. It's simply the right thing for everyone involved in a transaction, whether it be customers or employees.
It's also important to remember that CSR isn't just good for society at large; it also benefits your company in many ways. We will highlight those below. But, just think about it, having responsibility, no matter if it's a business or your own personal life, is extremely important.
Businesses — and Especially Large Companies — Can Make a Huge Difference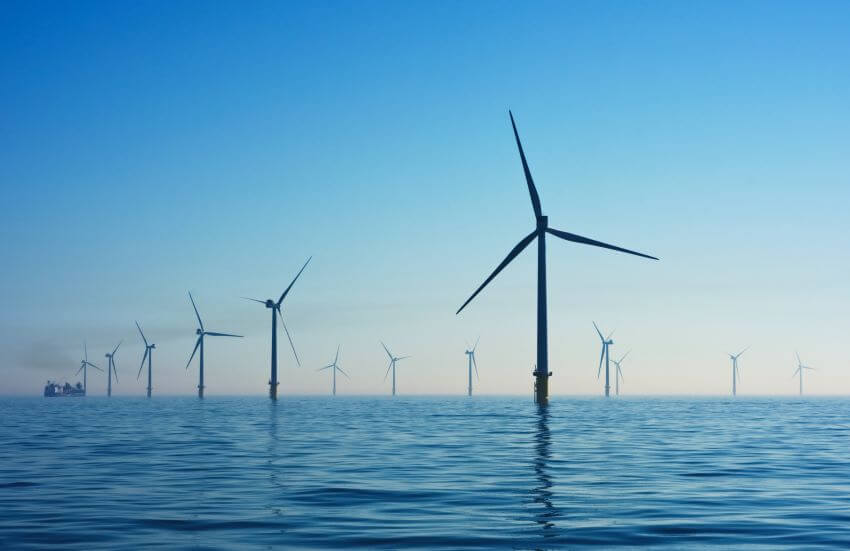 It is important to remember that many businesses can leverage power like few individuals ever could on their own. Some of the largest US-based companies have hundreds of thousands of global employees, while a few even employ more than a million people.
Even if their notions of corporate social responsibility were to focus solely on their own workforce — by, for instance, implementing training programs, focusing on equitable hiring policies, and building a deeply diverse employee pool — these companies can improve the lives of a whole lot of people.
Large companies are further in a position to significantly impact the economy, use their voices to influence public opinion, and even make a noteworthy dent in the carbon footprint of an entire nation, or even on the international level. When it comes to climate change, this is especially important.
After all, for your business to survive and continue to be profitable, the planet has to continue to be hospitable, and you need to minimize the risk of disrupted supply lines. In that sense, what's good for everyone else is good for a company too.
When a large business is truly committed to a goal, it can make a huge difference for both the company and the entire development of the world.
See Related: Shareholder vs Stakeholder
CSR improves bottom-line financials
CSR is an important concept in business and it has a positive impact on a company's financials. Companies that take this matter seriously are more likely to improve their triple bottom line. This means that companies are not only focusing on short-term profit gains but also on long-term sustainability matters.
Companies that take CSR seriously not only have better chances of improving their bottom line but also create a positive image for themselves in the eyes of their customers and stakeholders, which can lead to improved customer loyalty and higher sales. This leads to a much higher likelihood of long-term business success.
It Has a Trickle-Down Effect
Both large corporations and much smaller local businesses are in an excellent position to attract press attention. Even if journalists only cover your latest and greatest effort to make the world a more equitable and sustainable place, and even if bored commuters only click on the headline because they have nothing better to do, companies have a real chance of getting through to people.
Do you want to encourage private citizens — including perhaps your customers — to take steps to stop using disposable plastics, do you want to encourage others to take important public health steps such as adhering to social distancing measures, or do you want to encourage your competitors to go green?
Implementing groundbreaking policies yourself and then sharing your commitment with the world will encourage others to move in the same direction.
See Related: What are Social Returns on Investment?
Can Build Deep Customer Loyalty
"Yes, but what's in it for us?" companies inevitably ask themselves when they consider corporate social responsibility importance. The truth that modern consumers don't want to buy services and products from faceless companies that they cannot relate to is plain to anyone who uses the internet.
The fact that consumers are quite willing to boycott companies who have retained unethical practices is equally clear — and those same ethnically conscious citizens who choose to boycott a business will then put pressure on a company to mend its ways while vocally discouraging others from working with such companies.
In the 21st century, consumers want more than the cheapest deal, the highest quality, or the best service. They want to do business with companies that support important values, and they want to feel good about their choice once they have checked out and made their payment.
When a company shares its personal values and takes practical steps that show they are quite willing to put its money where its mouth is, customers will be willing to pay more to get its product or service.
They'll spread the word that your business is an ethical one and recommend you to their friends and their networks on social media.
See Related: How to Invest in Electric Car Charging Stations
It Can Attract Like-Minded Investors
On a related note, this same principle applies to investors as well. Modern socially and environmentally conscious investors are still looking to make a handsome profit — but they want to do it in a way that advances their goals.
By adopting the principles of social responsibility, especially as a smaller and growing business, you have an excellent chance of attracting like-minded investors who aren't just excited about your business but also about the social and environmental programs and practices you are committed to.
See Related: Examples of Collective Income Model
It Increases Employee Retention and Satisfaction
Social responsibility also encompasses policies and programs that benefit employees and overall job satisfaction. A business may be known for offering generous maternity and paternity leave packages, for instance, offering educational opportunities, incorporating financial inclusion, and embracing marginalized groups.
When you do that, some of the greatest minds will flock to your company — applying to work for your business not just because they need a job but because they greatly admire your commitment to important causes and ethical labor practices.
The same employees you are so committed to will be equally committed to your company's mission — something that will show in your staff turnover rates, employee engagement, productivity, and sheer creativity as well.
Loyal employees will work tirelessly and give their very best 100 percent of the time and prefer to support companies that also care about their social and environmental performance.
By having real corporate responsibility, you can help create the world you would like to see, even as you increase your profits, increase your productivity levels, and move forward with groundbreaking ideas. This in turn will positively affect your bottom line and
See Related: Most Unethical Banks You Need to Avoid
Contributes to the United Nations' 17 Sustainable Development Goals
The United Nations (UN) is committed to achieving its 17 Sustainable Development Goals (SDGs). These goals are designed to improve the lives of all people around the world, addressing a wide range of topics including poverty, health, education, climate change, and gender equality. Companies have an important role to play in helping the UN reach these goals through being socially responsible as an ongoing business.
CSR is an important part of a company's social responsibility and involves actions that benefit society. Examples include reducing carbon emissions, investing in renewable energy sources, supporting local communities, and providing educational opportunities for disadvantaged youth. By doing so, companies can help achieve the SDGs and make a significant positive impact on global development.
See Related: What is Corporate Socialism? Definition & Examples
Corporate responsibility can reduce costs
Corporate responsibility is an important part of any successful business. Companies that take on the responsibility to operate in a socially responsible way can benefit from reduced costs in many areas. From energy consumption and waste management to employee relations and customer loyalty, companies can see tangible savings by investing in ethical practices.
Implementing policies and practices that reduce environmental impacts in the supply chain or strengthen workplace safety standards can also lead to cost savings over time. By taking responsibility seriously, businesses are able to ensure their long-term success while still making positive contributions to society.
In addition, these practices can help build positive brand recognition and even improve public perception of the company and its products.
It gives you a competitive advantage
There are many ways that CSR can help you gain a competitive advantage. It can help you attract and retain talent that you wouldn't otherwise be able to attract or retain. It can improve your internal culture, which will lead to more engaged employees who have a stake in the success of the company.
And it can create stronger communities around your business, which makes people want to identify with your company and buy from it. Not only does this create a better customer base for you, but it also improves employee morale and helps foster an environment where workers know they're part of something bigger than themselves — which is hugely motivating.
See Related: Different Types of Social Responsibility to Know
It creates a good image
A good corporate citizen is someone who cares about social and environmental issues that impact their communities and employees. When a company makes an effort to be a good steward of the environment and take care of its employees, it shows that they are committed to being a good corporate citizen.
In addition to creating positive feelings in your community, corporate social responsibility can also benefit your bottom line. According to Forbes magazine: "Companies with high levels of CSR tend to outperform those with low levels by more than 20% over three years."
What is Corporate Social Responsibility?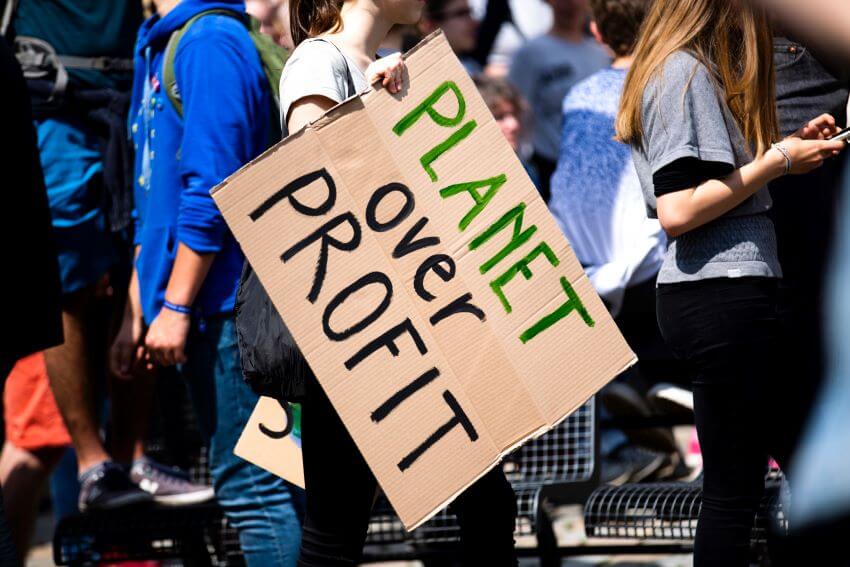 Corporate social responsibility, (CSR) for short, and also often referred to as corporate citizenship — is, at its very core, precisely what it sounds like. CSR is a philosophy, business model, or mission to ensure that a commercial venture positively impacts the world within which it operates.
How a company implements policies related to social responsibility can differ enormously depending on the business' size, scope, nature, and the goals it has adopted. However, one common characteristic is that corporate social responsibility is not meant to hinder profits.
Rather, being socially responsible within a corporate setting means attaining growth and profits in a way that benefits all stakeholders — from directors and shareholders to employees, suppliers, contractors, customers, the environment, and the world at large. The core idea can be summed up by looking at the three Ps of the "triple bottom line":
Profit. This part goes without saying — to stay in business, a venture has to initially work toward breaking even and then hopefully make increasingly large profits that enable it to grow and expand. Embracing responsibility does not in any way mean that a company is willing to sacrifice this "original bottom line." This concept has been broadened to include two further points, however, and the overall financial benefits come after addressing direct social and environmental issues.
People. For "people," the second P highlights a company's commitment to those impacted by the business far beyond shareholders alone. Customers, employees, suppliers, and even entire communities all fall under this heading for businesses that have embraced the principles of corporate citizenship.
Planet. The third P is becoming ever more pressing as we are all waking up to the impact of climate change and the role that governments, consumers, and commercial ventures have all played in causing it. Companies committed to increased environmental sustainability may work on implementing policies that reduce pollution, energy usage, and waste and embrace more environmentally friendly practices that ultimately lead to a smaller carbon footprint.
When operating within parameters that make it possible to profit while also taking responsibility for sustainability and implementing progressive social policies, you have a company that takes corporate citizenship extremely seriously and will be set up for long-term financial success.
How each company practices corporate social responsibility can, however, look radically different. To a sports team, corporate social responsibility may primarily mean creating opportunities for young athletes of diverse backgrounds, for instance.
At the same time, a beverage company will inevitably emphasize water preservation and recycling more heavily. For ventures that emerged within the fossil fuel industry, it may mean working on negative carbon solutions.
See Related: Best ESG Stocks to Invest In Today
How Have CSR Initiatives Changed Over Time?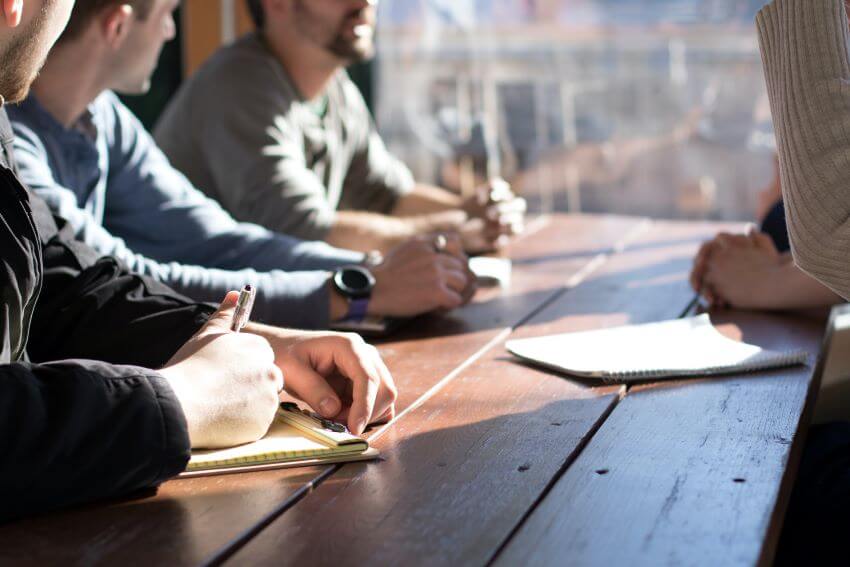 Philanthropy — charitable giving, often on an amazing scale — has been around since the late industrial revolution, with Andrew Carnegie being a famous pioneer in this area.
Famous philanthropists have made large contributions to society in science, the arts, charitable giving, and education and continue to do so to this day because they have the means and the will to do so. Philanthropy is, as such, arguably the first form that corporate social responsibility took. Over time, however, the two concepts have evolved separately.
While philanthropy would mean, if you like, taking a nice chunk of profits to donate to causes that create social or scientific change, corporate social responsibility allows this culture of positive change to soak into the very fabric of the company, at all its respective levels.
CSR, then, means working to make a profit so that it would also have a positive social and environmental impact from the very outset. That is, of course, easier said than done and requires total commitment and boundless ambition.
For this reason, large companies now often have entire corporate social responsibility teams, which has created exciting job opportunities for those interested in helping businesses ensure that they leave a measurably positive impact on the community.
Three common guiding principles that companies and other stakeholders (including potential investors and consumers) use to assess how committed a venture is to corporate social responsibility are "ESG."
These three letters stand for environmental, social, and governance criteria. The environmental and social aspects align very nicely with the three Ps of the triple bottom line. The G stands for governance — steps companies take to increase transparency, such as published audits and shareholder voting.
How can a company measure the impact and effectiveness of its CSR efforts?
A company can measure the impact and effectiveness of its CSR efforts in various ways. One way is to track and monitor changes in public opinion and customer feedback through surveys, focus groups, or interviews.
This will provide insights into how the company's CSR initiatives are being perceived by stakeholders. Companies can also measure their progress through financial indicators such as returns on investments and cost savings generated from CSR projects. Additionally, environmental metrics like carbon emissions reductions or waste reduction targets can be used to gauge the success of a company's sustainability initiatives.
Finally, companies should track employee engagement with CSR programs to ensure that everyone is participating in and contributing to their social responsibility efforts. By measuring these impacts and effectiveness regularly, companies can ensure that their CSR efforts remain relevant and effective for years to come.
What are some best practices or examples from other companies that the company can learn from or emulate in developing its CSR plan?
When developing a CSR plan, it is important to look at the best practices of other successful socially responsible companies. For example, Microsoft has long had a strong commitment to CSR and regularly donates money and resources to charities and community projects. Google also has a strong commitment to sustainability and has invested heavily in renewable energy sources and other initiatives that reduce its environmental footprint.
Other companies have implemented programs like employee volunteering, green production processes, and ethical sourcing of materials. These are all great examples of other businesses that can help a new company embrace CSR strategies. Implementing these types of practices not only builds a positive reputation for the company but can also save them money in the long run while helping create social change.
FAQs
What is social responsibility and why is it important?
Social responsibility is the idea that individuals and organizations have a moral obligation to act in the best interests of society and the environment. This means taking actions that benefit the common good, rather than just focusing on their own self-interest.
Social responsibility is important for a number of reasons. Most importantly, it helps to create a more just and equitable society. By taking actions that benefit the common good, individuals and organizations can help to address social and environmental problems and create a more sustainable and livable world.
Why social responsibility is important in society?
Being socially responsible is important in society because it helps to create a more just and equitable world. By taking actions that benefit the common good, individuals and organizations can help to address social and environmental problems and create a more sustainable and livable society.
For example, socially responsible businesses may invest in renewable energy, reduce waste and pollution, and support local communities through charitable giving. These actions can help to protect the environment, improve public health, and create economic opportunities for people in need.
Related Resources