Edge computing stocks are a great addition to your portfolio as more businesses embrace this tech trend. With 5G networks becoming the norm and more organizations relying on AI to power real-time decisions, the demand for edge computing solutions will continue to increase.
Read on to learn more about edge computing and the best stocks to invest in to gain exposure to this sector.
What is Edge Computing?
We should briefly discuss cloud computing before explaining what edge computing is. Cloud computing allows businesses to outsource some of their computing needs to a cloud service provider.
This model cuts costs since investing in hardware and operating servers on-premise can get expensive. The cloud is scalable, and it allows businesses to build more performing IT ecosystems by storing data and running applications remotely.
However, cloud computing has a few downsides. One of the drawbacks of this model is that computers have to communicate with remote servers to store or retrieve data. Latency can be problematic, especially in applications where users need access to data in real-time or run applications that use a lot of RAM.
There are also issues with bandwidth and network speeds when multiple users send or receive data from the cloud at once.
Edge computing addresses these challenges. It's not a replacement for cloud computing, but it's more of a complement to an existing cloud architecture.
Edge computing introduces an additional layer in an IT ecosystem. This layer places computing capabilities closer to the user. Instead of communicating with a remote cloud server, users can send and receive data from the edge computing layer that is geographically closer to them to allow for lower latency.
There are different applications for edge computing. Some organizations rely on this technology to store data in edge nodes or cloudlets. Some businesses use edge computing for computation offload, caching, IoT management, and more.
Edge computing is standard in cloud-based gaming applications because running every aspect of a game in the cloud would result in significant latency. There are also uses for connected objects like smart home systems or self-driving cars since these devices need access to real-time AI capabilities.
From remote asset monitoring for the oil and gas industry to patient monitoring solutions in healthcare, many industries can benefit from edge computing.
This technology will also grow along with the 5G rollout since edge computing will make virtual mobile networks more performing with edge nodes in cell towers.
See Related: Best Artificial Intelligence Stocks to Buy Now
What to Consider When Investing in Edge Computing Stocks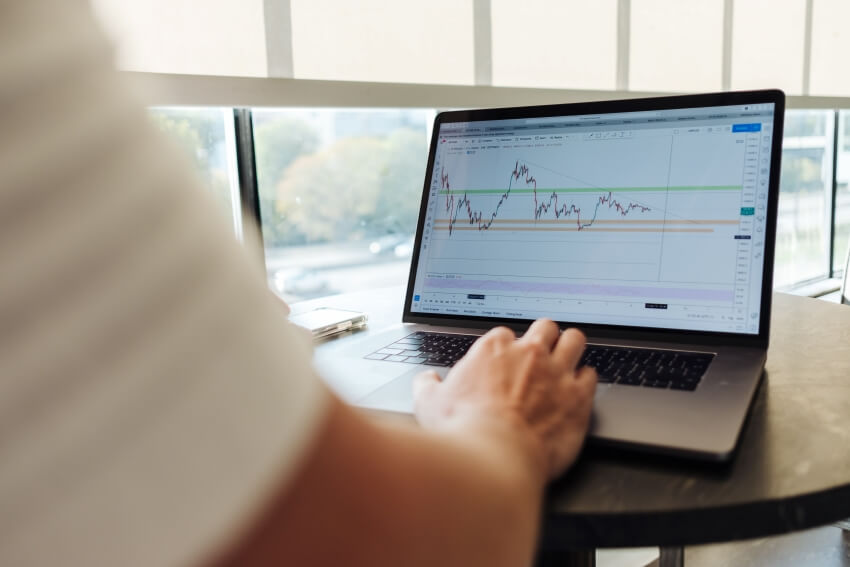 Before looking at edge computing stocks to buy, it's essential to understand what to look for in these stocks:
The financial health of the company matters. The latest sales numbers are usually a good indication of how the company is performing.
The company size is critical. It's a market where large tech companies have an advantage, especially if they have a strong presence in the cloud computing market.
You should also learn more about the leadership and ESG efforts of the company you want to invest in.
Look at the debt-to-income ratio to determine if the company can achieve sustainable growth.
You can also look at the current market shares of a company and assess whether there is room for growth.
When investing in edge computing, you should also evaluate the company's technology and how it aligns with your investment strategy. For instance, some stocks will go up in value if there is a strong use case for the technology the company offers.
Businesses with edge computing solutions that will support the 5G rollout are good candidates. However, some companies are working on edge computing solutions that might need more time to become profitable.
Integration is another vital consideration. Edge computing solutions are often part of a more extensive cloud-based infrastructure. Companies that offer a cloud service or edge computing solutions compatible with popular cloud services have an advantage.
Before you invest in edge cloud stocks, you should also research a company's other areas of expertise.
Businesses that can diversify their activities and offer a family of products with solutions like AI and machine learning, cybersecurity, cloud computing, or the IoT will be more likely to perform well in the future.
What is the Outlook of the Edge Computing Industry?
Edge computing has a strong outlook. This industry was worth $36.5 billion in 2021, and experts predict it will reach $87.3 billion in value by 2026. This projected growth translates into a CAGR of 19%.
What Makes a Good Edge Computing Stock?
How to buy edge computing stocks depends on your investing strategy and your tolerance to risk. The best edge computing stocks are the companies with the potential to disrupt that industry or offer a product that will give businesses a competitive advantage.
You can also find performing stocks by looking for products with a wide range of applications or with specific applications in industries with strong projected growth, like healthcare or Industry 4.0.
Like other tech sectors, there are more opportunities for tech giants that already have a strong presence via popular tech products and services. These companies can be hard to compete with, and their stocks are a great addition to your portfolio if you have a low-risk tolerance.
Small and medium-edge computing companies can have more considerable growth potential, but they also represent a greater risk. Some of these companies are good candidates for mergers and acquisitions if they have a solid intellectual property portfolio.
Stock valuation is also essential. Edge computing is still a new sector, and some speculation can result in the overvaluation of edge computing stocks.
Best Edge Computing Stocks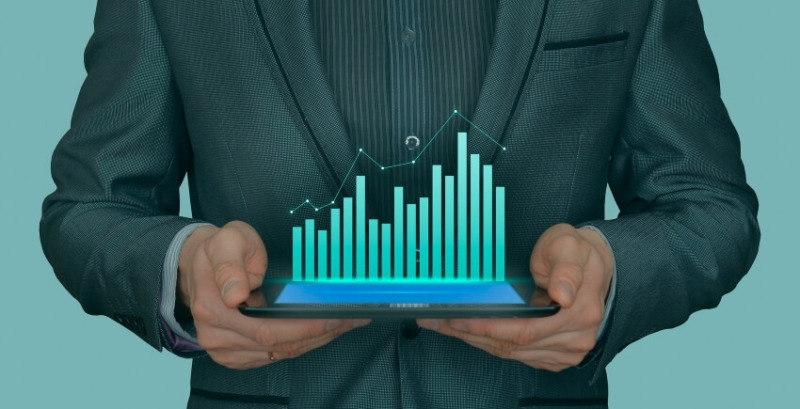 If you're looking to gain exposure to tech companies that could experience fast growth in the near future, investing in edge computing stocks is a smart move.
This list of edge computing stocks will help you gain exposure to this promising sector.
1. Amazon (AMZN)
The tech giant is a blue-chip stock that represents a relatively low risk. Amazon has a history of successfully diversifying its activities. For example, it went from being a major eCommerce company to launching one of the top cloud services with AWS.
AWS includes some edge computing services. One of the main advantages of these solutions is the integration with existing AWS cloud products. Businesses will likely adopt these solutions because they work well with the cloud products they already use.
Amazon offers several edge computing solutions for the IoT, 5G networks, machine learning, and hybrid cloud systems. Businesses can roll out these solutions outside of the Amazon data center infrastructure to unlock processing and data analysis capabilities closer to the data source.
See Related: Best 5G Stocks to Invest in Today
2. Microsoft (MSFT)
Is investing in edge computing stocks profitable? It can be if you invest in major companies like Microsoft instead of small-cap stocks.
Microsoft is a tech giant you should add to your portfolio. This company has a proven track record of launching successful products, and the Xbox product line, Office suite, and cloud services are enough to justify investing in Microsoft.
Microsoft is also a leader in researching and developing new edge computing solutions. Microsoft Azure is a platform that connects cloud solutions to edge computing by leveraging AI. Microsoft calls this technology intelligent cloud and intelligent edge.
Microsoft Azure is compatible with different Microsoft products, which results in some interesting use cases. Users can build a customized infrastructure with Azure SQL Edge to integrate existing databases into a system that would provide real-time analysis features.
Microsoft's HoloLens 2 could bring edge computing to VR environments, and the tech giant also offers solutions for edge computing and the IoT.
See Related: Best Artificial Intelligence ETFs to Invest in Today
3. Alphabet (GOOGL)
Alphabet is a stock with a strong history of growth. Like other successful tech companies, Alphabet excels at diversifying its activities.
With revenues from advertising, search products, and cloud services, investing in Alphabet is a relatively low-risk move.
Alphabet can also give you exposure to edge computing thanks to a recent partnership between Google Cloud and AT&T. Google is working with the mobile operator to build a strong 5G network that would support edge computing capabilities for businesses.
This project would support edge computing adoption and boost the value of the Alphabet and AT&T stock as 5G networks become available in more areas.
See Related: Best Circular Economy Jobs to Start Your Sustainable Career
4. IBM (IBM)
IBM is a tech company with a global presence and a good track record when generating revenues. This company offers enterprise software, consulting services, and Infrastructure-as-a-Service solutions, among other products.
IBM is also developing solutions for 5G and edge computing. The IBM Edge Application Manager is a promising platform that allows businesses to roll out the edge computing applications they need in a user-friendly environment.
IBM also offers an AI-powered tool that would allow businesses to build smart networks that integrate cloud and edge computing with the IBM Cloud Pak for Network Automation.
There are applications for better supply chain management, data analysis, telecom networks, Industry 4.0, and more.
5. NVIDIA (NVDA)
Nvidia is a hardware company that specializes in making performing GPUs. You can find these devices in gaming computers, cloud servers, self-driving cars, and more.
Nvidia is one of the leaders in the GPU market because its products meet advanced performance requirements and can support the need to analyze visual data in real-time for spatial computing, VR, and other applications.
There is strong projected growth for Nvidia because VR and spatial computing will continue to become more popular.
Nvidia also offers solutions for edge computing. The Nvidia EGX platform is an end-to-end AI platform that allows users to run AI systems at the edge.
Other products like the Nvidia LaunchPad or the AI-on-5G platform will enhance connectivity and help more businesses unlock the power of AI by delivering the computing capabilities needed to analyze data points from sensors in real-time.
6. Hewlett Packard Enterprise (HPE)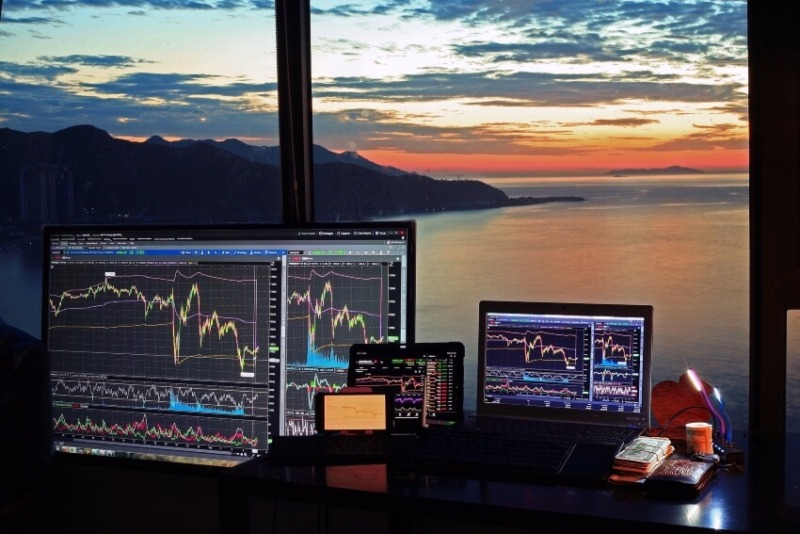 Hewlett Packard is another tech stock to consider, with strong sales numbers for commercial computers and printers. HP is also working on building the workplace of tomorrow with edge computing solutions.
HP launched its Aruba Edge Services Platform brand to deliver AI-powered solutions and automate edge computing applications.
Businesses can turn to HP for consulting services if they need help with adopting edge computing, and HP also offers security products to make the edge safer.
HP stands out by offering solutions for integrating sensors and data for IoT systems.
You'll also find hardware solutions that make edge computing accessible in harsh environments and products that embrace the circular economy by reducing power consumption and helping businesses meet other sustainability goals.
HP edge computing solutions are already in use in smart venues. The tech company has developed new ways of managing events and offering modern experiences by rolling out edge computing in event venues.
See Related: Most Green Chip Stocks to Invest in Today
7. Arista Networks (ANET)
Arista Networks is a company that specializes in manufacturing network switches.
Major data centers use these switches, but businesses that need fast and reliable networks also use these products. For instance, they may use them for infrastructures that support trading or campus networks.
This company already offered a performing cloud network operating system and other solutions for cognitive cloud networking. Arista Networks successfully adapted these solutions to provide excellent routing capabilities at the edge.
With solutions for multi-cloud infrastructures, 5G networks, and metro networks, Arista Networks is likely to experience growth as more businesses adopt edge computing.
8. Fastly (FSLY)
Fastly is a Content Delivery Network. A Content Delivery Network, or CDN, offers groups of services around the globe that can store a cached version of a website or a content library.
Instead of requesting content from a server located on the other side of the globe, users often retrieve data from a nearby server thanks to a CDN.
While operating a worldwide network of servers would be cost-prohibitive for a business, it's possible to outsource this service to a CDN like Fastly.
Fastly is one of the most popular options. The next time you visit a Shopify website or stream episodes from A&E, the content will likely come from a server that belongs to the Fastly network.
CDNs are significant components of edge computing infrastructures. Fastly is an excellent investment since this CDN offers a network that is reliable, safe, and scalable to make edge computing more accessible.
9. Limelight Networks (LLNW)
Limelight Networks is a content delivery service with an emphasis on video. The video streaming industry will be worth $82,431 million in 2022, and providers will face challenges such as providing content in high definition and reducing latency as millions of users stream content during peak hours.
Edge computing could be the answer. Limelight Networks is offering a fast and reliable infrastructure for video streaming by implementing edge computing solutions. Reducing the physical distance to the servers used for live video streaming and VOD services results in a better experience for users.
This company also offers solutions for running business apps at the edge, as well as cloud security services and file distribution.
Limelight Networks is smaller than other companies in this market, but it has exciting potential for growth due to its focus on video streaming.
10. One Stop Systems (OSS)
One Stop Systems has been around since 1998. This company specializes in offering hardware that supports edge computing applications and AI solutions.
One Stop Systems stands out thanks to its AI-on-the-fly products. These products put AI capabilities in the hands of businesses with edge computing AI products for a wide range of industries.
OSS is an attractive investment option because there are strong use cases for these products in multiple industries with an excellent outlook.
Among One Stop Systems' clients, you will find companies that belong to the defense industry, oil and gas sector, as well as companies that operate mines. There are also applications for autonomous vehicles, aerospace projects, media and entertainment, and more.
As more companies adopt edge computing, the demand for performing hardware will grow. OSS is in a unique position to become the go-to partner of many businesses that decide to invest in edge computing by offering a combination of hardware and AI solutions.
11. Akamai Technologies (AKAM)
Akamai Technologies is another excellent investment for those seeking exposure to the edge computing industry. This stock has shown strong performance over the past few years.
This company offers solutions for improving security at the edge and building safer networks with edge and cloud computing elements. Akamai Technologies also offers content delivery services and solutions for running code at the edge.
This company has developed several customized systems and can work closely with its clients to meet their unique needs. The exciting thing about Akamai Technologies is that this company has completed a wide range of successful projects for several industries likely to experience growth in the future.
Among Akamai Technologies' clients, you'll find companies in the hospitality industry, media and entertainment, content publishers, retailers, automakers, financial services, and more.
See Related: Best Socially Responsible Stocks
12. CloudFlare (NET)
CloudFlare's mission is to boost performance and security on the web. This company helps businesses build safer APIs and web-based apps. It also offers solutions for protecting more extensive networks and deploying code at the edge.
CloudFlare can build entire platforms and help businesses develop their IT infrastructure with services like analytics, compliance, and protection against DDoS attacks.
CloudFlare is a good investment because of its extensive client base. It's a reliable vendor that helps its clients succeed, and existing clients will likely adopt edge computing solutions from CloudFlare when the time comes to invest in this new technology.
13. Lumen (LUMN)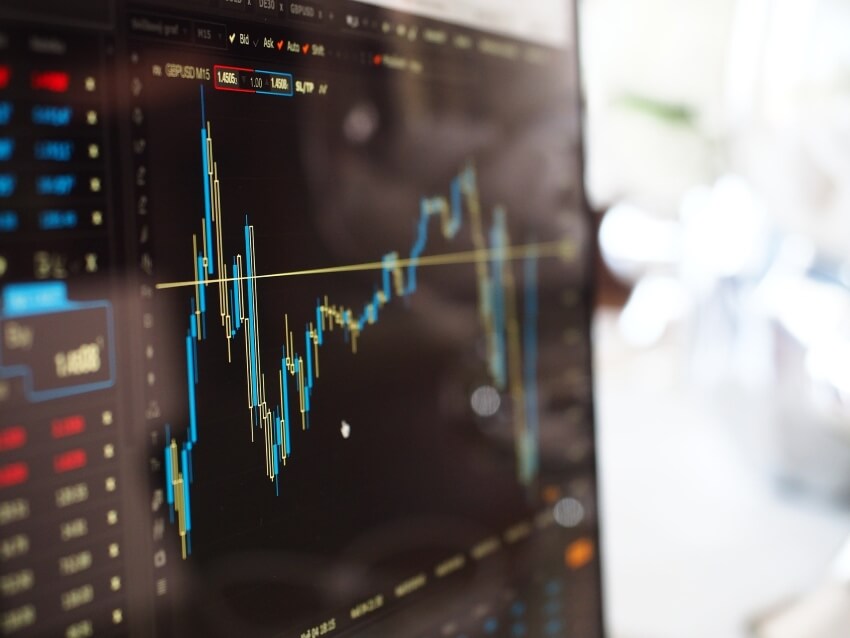 Lumen offers solutions for running apps at the edge. This company provides a platform that is safe, reliable, and fast.
Lumen has an impressive server network for edge computing. There are plans to expand, and Lumen will eventually have over 60 different market nodes.
This network relies on fiber technology to deliver fast connection speeds. Lumen promises to offer edge computing applications with a latency of less than 5 ms thanks to this network.
Lumen offers a wide range of services to make edge computing accessible. Clients can opt for a pay-as-you-go plan to start with edge computing, but Lumen also offers virtual machines, private cloud solutions, data storage products, and more.
The great thing about Lumen is that this company offers edge computing solutions that work with an existing cloud infrastructure.
These products can help businesses take their cloud infrastructure to the next level, whether they rely on public or private cloud solutions.
14. A10 Networks (ATEN)
A10 Networks is a tech company that specializes in making delivery controllers. Delivery controllers are components that play an essential part in managing who can access servers. They also optimize connectivity.
As more businesses adopt edge computing, the demand for delivery controllers will go up. Companies will need to rely on networks of servers to run applications at the edge, and the number of servers in existence will likely go up.
A10 Networks is in a unique position to offer delivery controllers for edge computing servers. This company provides performing components that can keep up with edge computing applications.
This company also offers security solutions for 5G networks, which is another area where demand will increase over the next few years.
15. 21Vianet Group (VNET)
21Vianet is one of China's top providers of cloud services and data center services. This company uses Microsoft Azure to deliver a fast and reliable cloud platform. It also houses data centers for Alibaba and other major Chinese companies.
This major cloud and data center service provider is in a unique position to help Chinese companies adopt edge computing, and the demand for data center services will likely increase as more businesses invest in edge computing.
Investing in 21Vianet Group is also an excellent way to gain exposure to a market outside of the US.
Most of the other edge computing stocks on this list are for the US market, and this stock can help you build a more diverse portfolio with exposure to different edge computing markets.
FAQs
What is edge computing stocks?
Edge computing stocks are stocks of companies that provide edge computing services and solutions. Edge computing is a technology that allows data processing and analysis to be done closer to the source of data, rather than sending the data to a centralized cloud or data center. Some companies that offer edge computing solutions include Intel, Cisco, and Amazon Web Services.
Which company is best for for edge computing?
Is there a specific context or industry for the edge computing company? Without additional information, it is difficult to provide a concise and informative answer to this question. There are many companies that specialize in edge computing, and the best one for a particular use case will depend on a variety of factors such as budget, scalability, and specific needs. It is recommended to conduct research and compare companies based on their offerings, customer reviews, and industry reputation to determine which one is the best fit for a particular edge computing project.
What company makes edge computing?
Edge computing is a distributed computing paradigm that brings computation and data storage closer to the location where it is needed, which is typically near the edge of the network. While there are many companies that offer edge computing solutions, there is not one single company that exclusively makes edge computing. Rather, many technology companies such as Cisco, Dell, and Hewlett Packard Enterprise offer edge computing solutions as part of their broader product offerings.
Is edge computing in metaverse?
Edge computing is not a feature of the metaverse. Edge computing refers to the practice of processing data closer to where it is generated, rather than sending it to centralized data centers. The metaverse, on the other hand, is a virtual world that exists entirely within a computer-generated environment and is accessed through the internet.
Related Resources
Kyle Kroeger, esteemed Purdue University alum and accomplished finance professional, brings a decade of invaluable experience from diverse finance roles in both small and large firms. An astute investor himself, Kyle adeptly navigates the spheres of corporate and client-side finance, always guiding with a principal investor's sharp acumen.
Hailing from a lineage of industrious Midwestern entrepreneurs and creatives, his business instincts are deeply ingrained. This background fuels his entrepreneurial spirit and underpins his commitment to responsible investment. As the Founder and Owner of The Impact Investor, Kyle fervently advocates for increased awareness of ethically invested funds, empowering individuals to make judicious investment decisions.
Striving to marry financial prudence with positive societal impact, Kyle imparts practical strategies for saving and investing, underlined by a robust ethos of conscientious capitalism. His ambition transcends personal gain, aiming instead to spark transformative global change through the power of responsible investment.
When not immersed in the world of finance, he's continually captivated by the cultural richness of new cities, relishing the opportunity to learn from diverse societies. This passion for travel is eloquently documented on his site, ViaTravelers.com, where you can delve into his unique experiences via his author profile.