The entire world is now moving towards cleaner sources of energy. More and more businesses are ditching fossil-based energy for renewable energy sources, brought about by the need to reduce the impact of climate change.
Using clean energy, otherwise known as green energy, has become a goal of most business leaders. A global shift from fossil fuel to renewable energy is estimated to take about three decades and require trillions of dollars in investment (assuming everyone starts right now).
This has increased energy storage stocks as investors are also looking for safer ways of getting returns.
Best Energy Storage Stocks to Buy
Finally, let us start the countdown of the best energy storage stocks to consider. From our research and hours of data analysis, we have come up with the following top energy companies:
1. Tesla Motors

Tesla may be known for its high-end vehicles, including its namesake electric cars. But it comes as the first energy storage stock on this list. Tesla is one of the biggest battery manufacturers globally – which may come as a bit of a surprise until you remember all those cars need batteries.
Tesla relies on solar power to provide electricity to its many production facilities. It also uses rechargeable lithium-ion batteries to store excess solar energy and sell to homeowners and businesses.
Tesla is mainly known in the energy industry for its Megapack product. This is a high-capacity rechargeable lithium-ion battery energy storage device for power generation facilities.
Megapack is the revolutionary product that brought Tesla to the limelight. The demand for Tesla's Megapack product is rising exponentially, prompting the company to construct a new facility. This new plant only specializes in manufacturing Megapack to meet the demands.
Megapack is not Tesla's only energy storage product but is by far the most successful. Tesla warrants its position as the best energy storage stock.
See Related: How to Store Solar Energy for Later Use
2. NextEra Energy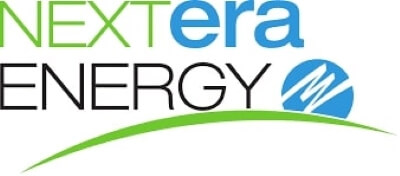 NextEra Energy is one of the big names to mention whenever you discuss clean energy. It is the largest operator of electric utilities in the United States. Florida & Light and NextEra Energy Resources are part of its family.
Overall, NextEra is one of the world's leading renewable energy producers of solar and wind. It also has remarkable achievements in battery storage.
NextEra manages a vast network of wind, solar, and battery storage. These are all projected to expand more in the coming years. We expect to see these high investments to see the company grow to achieve its short and long-term goals.
The investment in NextEra will ensure continuous growth in dividends, as has already been seen this year. It is one of the fastest-growing energy storage stocks with a 10% growth figure, which is only expected to continue climbing in the coming years.
NextEra Energy, in itself, is a stable business with millions of shares in different U.S. exchange-traded funds. If you are looking for a future-proof energy storage stock, consider NextEra.
See Related: Best Copper Stocks to Invest in Today
3. Brookfield Renewable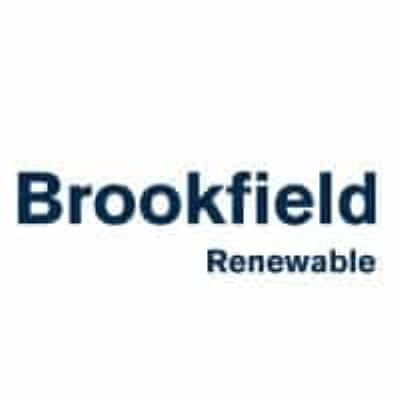 Brookfield is an all-in-one producer of renewable energy, tapping power from all sources. According to the 2021 data, its total energy came from hydropower. It also operates successful onshore and offshore wind power and utility-scale and rooftop solar. Its specialization in energy storage is also worth mentioning.
Brookfield sells most generated energy under a long-term power purchase agreement (PPA). This ensures a predictable cash flow.
Brookfield has an estimated annual return of about 20%. The company has invested heavily in its growth and developmental projects. These steps have resulted in a compounded annual growth in dividends payment of 6% since 2012.
Brookfield is projected to be one of the leading companies with the highest revenue growth by 2025. The value is estimated to rise by 20%, while dividends will hike to 9%. These are attractive figures that should attract the attention of any investor.
By considering all development projects and milestones, Brookfield is one of the most lucrative energy storage stocks. You can consider investing in.
See Related: Best Cobalt Stocks to Invest in Today
4. Enphase Energy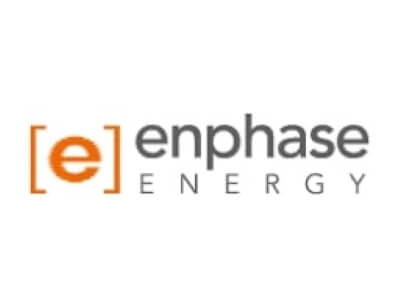 Enphase Energy offers renewable energy storage solutions to homeowners and companies. It is one of the world's leading manufacturers of micro-converters-based solar storage systems. Enphase Energy's technology combines solar generation, storage, and energy management into one intelligent system.
Its contribution to clean energy production and storage is immense. Enphase Energy recently partnered with Semper Solaris, an industry leader in home solar and battery storage systems.
The joint venture between the two giant companies is set to revolutionize the clean energy supply in California. A proper procedure is underway to introduce IQ Microinverters and IQ Batteries.
These are the efforts of Enphase Energy to expand its micro-inverter solar and battery market in the United States. One such late development is the installation of home energy systems in Arizona. These bold steps will see the company doubling its deployment in the coming years.
The investments and developments by Enphase have significantly improved its stock market value. It is currently on the radar of different investors as a potential future-proof energy storage stock.
See Related: Best Hydrogen Stocks to Invest In Today
5. Albemarle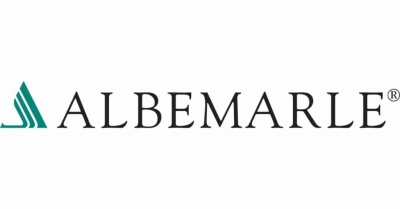 Albemarle is a global leader in lithium-ion energy storage batteries. We have it on this list because of the tremendous increase in the use of electric vehicles worldwide.
There has been a retarded growth in the past decade because the right technology for electrical power storage was in its infancy. Today, Albemarle is determined to change the story.
Albemarle has reported tremendous revenue growth and earnings in its fourth quarter. However, it has also experienced a setback in stock that does not conform with the projections. This can be a prime opportunity to buy the best clean energy storage stocks.
Albemarle is a future-proof energy storage stock because it shifts with the advancement of technology. People are moving away from flooded gel energy storage batteries.
Lithium-based batteries have high energy storage capacities and keep the overall weight low. In fact, they are many times lighter than others. That makes them the best choice for EVs and will soon be driving the automotive industry.
See Related: Best Vanguard ESG Funds
6. SolarEdge Technologies

SolarEdge introduced a new technology that enhances power conversion efficiency and reduces the cost of renewable energy equipment. The company manufactures optimizers and inverters for converting DC solar power to AC. These are used for feeding into the grid.
Solar project developers worldwide focus on cost minimization for their projects. That is the area that SolarEdge has tapped. SolarEdge will continue to increase its customers' portfolio with its cost-effective and highly efficient systems.
The company has invested in manufacturing products that meet the needs of clients. By using this opportunity, SolarEdge will significantly increase its revenue.
SolarEdge has also found a way of staying ahead of its competitors. It boasts financial flexibility that allows the company to invest in expanding its production facilities to meet the ever-growing demand.
The newest acquisitions of SolarEdge cover energy storage, EV charging, storage batteries, UPS systems, etc. The ever-expanding SolarEdge activities allow you to invest in a clean energy storage stock.
See Related: Best Green Companies in the World
7. Clearway Energy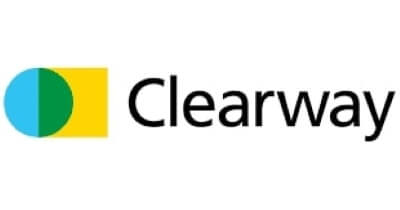 You cannot mention renewable energy storage stocks without recognizing Clearway Energy. Clearway Energy is a leading company in the generation of renewable energy in the United States. Its facilities use wind, solar, and natural gas to ensure a steady supply of clean energy.
Clearway Energy sells some of its power through PPAs, bringing steady cash to the company. That has made it easy to expand and invest in other sectors. Over the years, Clearway Energy has created shareholder value.
The company has delivered a total annual return of about 10%. The figures have doubled since the new administration took over back in 2018.
The advantage of that is a constant investment opportunity on the way. If you want to invest in green energy, Clearway is undoubtedly worth considering.
See Related: Tips for Buying a Used Tesla
8. ON Semiconductor Corporation

ON Semiconductor Corporation is among the fortune 100 companies in the U.S. The company is famous in the energy industry as an unrivaled supplier of solar strings, industrial power, and storage systems. ON Semiconductor Corporation uses its technologies to provide intelligent power solutions.
Products that ON Semiconductor Corporation supplies have different applications in various industries. You can find them in the communication, automotive, computing, medical, and military sectors.
ON Semiconductor Corporation is an unparalleled chipmaker set to take the stock market by storm. It currently experiences high growth, considered abnormally high by most analysts. The company achieved a 28% revenue growth in 2021 compared to the previous year.
The stage is set, and momentum is high for ON Semiconductor Corporation. The company continues to soar high with a projected return in the next 10 years to have increased five times its current figure. It is one of the names to reckon with in the sustainable energy industry.
ON Semiconductor Corporation is worth considering as a very safe energy storage stock.
See Related: Best Artificial Intelligence ETFs to Invest in Today
9. NIO

NIO is by no means a big name in the stock market but in the leading position if you narrow it down to the sustainable energy sector. This Chinese automobile company specializes in the design and manufacture of EVs. At the same, NIO wants to establish itself as the go-to company for luxury, battery-powered cars worldwide.
NIO is also expanding its operations by establishing a solar panel manufacturing facility. This will see its position rise with the company's aim of making NIO a one-stop-shop renewable energy solution provider.
NIO is a relatively new player in the industry, but the stakes are high that it will be one of the big names on the international stage in the coming years.
The company estimates they will get over 100,000 orders on their premium-grade EVs, which will see their shares rising exponentially. With the global market at its disposal, NIO will be a safe energy storage stock worth buying.
See Related: Best Artificial Intelligence Stocks to Buy Now
10. AES Corporation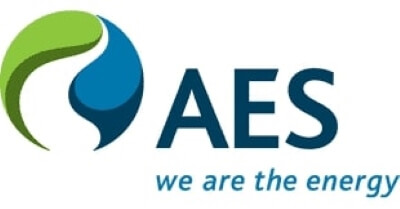 AES Corporation comes near the bottom of our list but arguably should have taken the top spot. The company has been around for 30 years, is headquartered in Virginia, and operates in 15 countries globally.
AES Corporation provides energy storage systems to homeowners and business leaders worldwide. As one of the companies in the leading position, the company meets customer demands. By analyzing the performance of this AES over 12 months, it is likely to get a 25% increase in its operations.
AES has also expanded its portfolio by partnering with energy storage tech providers, Fluence as well as Google. This diverse portfolio makes it the right company if you are looking for energy storage stock to buy.
See Related: Best Sustainable Robo-Advisors
11. ABB LTD

ABB LTD is among the top 50 companies known for reliable energy storage. You may not know this but ABB LTD is the largest electrical engineering corporation in the world. It operates in more than 100 countries globally.
ABB LTD offers automation technologies, robotics, and power grids. With this extensive product line, ABB tops the most versatile energy storage stocks list.
The market cap of ABB LTD totals about 68 billion dollars, but it has a high potential for high revenue growth. The demand for its products increased by about 18% YoY, showing its potential yet to be unlocked. Despite a few challenges in its operation, ABB LTD still managed a 5% growth in revenue. That was more than what was projected.
See Related: Similar Stocks Like Tesla (TSLA) to Invest in Today
12. Stem

Stem offers AI-driven renewable energy storage solutions. The company designs, manufactures, and supplies smart batteries. These are needed for building more resilient energy grids. That is all it takes to reduce carbon footprint and negative environmental impact.
Stem's newest development is the acquisition of AlsoEnergy, making it an all-in-one clean energy solution provider. Even before that, Stem had remarkable growth. Stem may seem like a new player in the industry, but it is one of the best energy storage stocks to include here.
What are Energy Storage Stocks?
Energy storage stocks are companies that design and manufacture energy storage technologies. These include battery storage, capacitors, and flywheels.
Electric vehicles, generating facilities, and businesses also form this vast industry. Why do we need energy storage? Renewable energy sources such as solar and wind power are not consistent.
For example, you get solar energy during the day but need to use it at night when you can generate none. Wind power is equally unpredictable.
Then there's the issue of creating more energy than required (for those lucky enough). For example, in particularly sunny areas, solar farms or household panels may harvest more energy from the sun's rays than needs to be used – so you have to store that energy lest it goes to waste.
There is a high demand for energy storage systems as the need for renewable energy rises. The renewable energy sector has many players involved at different stages of energy production. They include the following:
Manufacturing of energy equipment and solar panels
Installation of energy systems
Operation of energy generating facilities.
What is the future of battery storage?
Battery storage is the use of rechargeable batteries to store electrical energy. The future of battery storage is promising, as it has the potential to revolutionize the way we generate and consume energy.
With advancements in technology and decreasing costs, battery storage systems are becoming more accessible and efficient, allowing for greater integration of renewable energy sources into the grid and reducing reliance on fossil fuels.
What We Considered When Choosing the Best Energy Storage Stocks for This Year
Identifying top energy storage stocks in an industry with many players can be challenging. However, we have done the bulk of the work for you. We have researched all possible options, considering the main factors that set energy storage stocks apart.
In our research, we considered the following:
Stock Value
Price-to-earnings ratio (P/E) is a primary factor every investor should consider. We looked at different energy storage companies with low P/E. That means you will pay less for every dollar of profit generated in these energy stocks.
Growth Rate
The energy storage market is currently experiencing exponential growth, showing little signs of slowing. Any energy storage company worth investing in should keep up with this unprecedented growth. We used this factor to filter out some energy stocks that still lag or are not showing signs of growth.
Return History
We have to use the available data in the energy industry to know how various energy companies have performed. Revenue growth and returns were our main parameters when deciding which energy storage stock to list.
Carbon Footprint
Every company, big and small, is trying to achieve carbon neutrality. We have considered the sustainability of different energy storage stocks before coming up with the list. At least, they have a significant contribution to limiting carbon emissions.
FAQs
What are battery storage stocks?
Battery storage stocks are shares in companies that specialize in energy storage solutions through the use of batteries. These stocks are a subset of the broader energy sector.
They are becoming increasingly popular due to the growing demand for renewable energy sources and the need for energy storage solutions to overcome the intermittency of renewable sources. Investing in battery storage stocks can provide exposure to the growing energy storage market and the potential for long-term growth as the demand for renewable energy continues to expand.
What are some well-known energy storage companies?
Energy storage companies specialize in developing and implementing technologies and strategies to store energy for later use. These companies are expected to grow as the demand for renewable energy sources, such as solar and wind power, increases. Some top energy storage companies include Tesla, LG Chem, and Fluence Energy.
Is there an energy storage ETF?
There is an energy storage ETF, which is a type of exchange-traded fund that invests in companies involved in the energy storage industry. This ETF provides investors with exposure to a diversified portfolio of companies that are involved in the development, production, and distribution of energy storage technologies and solutions. The energy storage sector is rapidly growing, with increasing demand for renewable energy sources, and this ETF offers investors a way to capitalize on this trend.
What is the biggest energy storage market?
The biggest energy storage market is currently the United States. As of 2021, the U.S. accounted for over 40% of the global energy storage market, with China and Europe following closely behind. The growth of renewable energy sources and the increasing need for grid stability are driving the demand for energy storage solutions in the U.S. and around the world.
Related Resources
Kyle Kroeger, esteemed Purdue University alum and accomplished finance professional, brings a decade of invaluable experience from diverse finance roles in both small and large firms. An astute investor himself, Kyle adeptly navigates the spheres of corporate and client-side finance, always guiding with a principal investor's sharp acumen.
Hailing from a lineage of industrious Midwestern entrepreneurs and creatives, his business instincts are deeply ingrained. This background fuels his entrepreneurial spirit and underpins his commitment to responsible investment. As the Founder and Owner of The Impact Investor, Kyle fervently advocates for increased awareness of ethically invested funds, empowering individuals to make judicious investment decisions.
Striving to marry financial prudence with positive societal impact, Kyle imparts practical strategies for saving and investing, underlined by a robust ethos of conscientious capitalism. His ambition transcends personal gain, aiming instead to spark transformative global change through the power of responsible investment.
When not immersed in the world of finance, he's continually captivated by the cultural richness of new cities, relishing the opportunity to learn from diverse societies. This passion for travel is eloquently documented on his site, ViaTravelers.com, where you can delve into his unique experiences via his author profile.