Geothermal energy has been around for quite some time, but the idea is gaining more traction with the push to reduce dependence on fossil fuels. Before getting into the argument of the validity of this type of change, it is important to understand the environmental impact of geothermal energy.
Just as there is a long-term impact of using fossil fuels as the main energy source, there will also be a long-term impact if the world switches to geothermal energy in large numbers.
Geothermal energy, in simple terms, is a form of energy, mainly heat, that is both stored and generated deep under the surface of the planet.
Unlock Sustainable Investing Opportunities 🌿
Join the green revolution by investing sustainably with our top partners. Discover platforms that align with your values and offer remarkable opportunities for growth.
Much of this energy comes from the core of the planet itself, while other forms of geothermal energy are created through the radioactive decay of certain materials.
The planet may produce this energy in abundance, but how it is harvested and used is what will have a long-term effect on the environment.
How Does Geothermal Energy Impact the Environment?
When considering the environmental impact of geothermal energy, we must first consider how it is converted and then in what compactly it will be used.
Certain types of usage, such as geothermal heat pumps or other direct applications, have little to no negative effects on the environment.
So while you may be wondering if geothermal energy is environmentally friendly, it is, in fact, a great way to reduce the overall expenditure of fossil fuels.
It can also positively impact the environment by lowering the pollution levels that are often a direct result of other less eco-friendly energy sources.
The main question, of course, is how does geothermal energy impact the environment; in short, it offers a safer alternative that protects our finite resources while also keeping the world in motion.
Geothermal power plants, for example, have extremely low emission levels, which means the amount of carbon and sulfur dioxide released into the atmosphere is will much lower than traditional methods. Global warming is a serious problem that only increases as the population grows.
If there are methods that can generate energy without burning fuel, then the human expansion will be able to progress more safely.
Older energy-producing plants emit compounds that can trigger acid rain, mainly sulfur. Geothermal energy is natural; as a result, it is much easier to clean the harmful sulfides that occur naturally.
In fact, much of the scrubbed sulfides are channeled back into the earth along with spent water, which allows for an infinitely renewable power source.
See Related: What's the Real Impact of Climate Migration?
Is Geothermal Energy Environmentally Friendly?
Let's take a deeper dive into this topic to find out what is the environmental impact of geothermal energy and what that actually means going forward. The majority of geothermal power plants take the water and steam they use to produce power and funnel it back into the planet.
This natural recycling is the most effective and eco-friendly way to renew the resource and also keep emissions at an all-time low. Many geothermal sources of energy also double as scenic locations that are considered national treasures. For example, Yellowstone National Park has fumaroles and geysers that have their own legal protection.
This is important because it helps maintain a balance and reduce any negative environmental impact of geothermal energy.
Oils and other fossil fuels are finite resources that also puts tons of pollution into the environment.
This has led to global warming, a die-off of the bees and other animals, and increased genetic abnormalities in humans. All these can be directly linked to the negative effects moderns fuels have on the environment.
Geothermal power alternatively is not only renewable, and it is generated mostly as a side effect of nature. The most common form of geothermal power plants is those that are located near or on hot spots.
These hydrothermal plants harness the natural violence and power of magma in these geologic zones.
Areas under the crust that are rich in hot molten rock naturally produce extremely hot water. This water and steam are converted into power instead of the naturally generated energy being wasted. For plants such as these, the effects on the environment are completely benign.
Instead of destroying nature to build a source of power, the plants are able to harness the power that is being generated every second.
Hot dry rock geothermal, or enhanced geothermal systems, are another type of power generation plant that is better than modern fossil plants but a bit more invasive. This type of plant requires drilling deep into the earth's surface to gain access to larger amounts of geothermal energy.
While this is still better in terms of pollution, there are some downsides to drilling into the earth. These plants also use binary, flash, or direct steam to convert the mined energy into useable power.
Unlike the other form of conversion, cooling technology is required. This will have a different impact on the environment as the process used for cooling will produce a certain amount of waste.
See Related: Here's How to Achieve Carbon Neutrality
Is It Worth Investing in Geothermal Energy?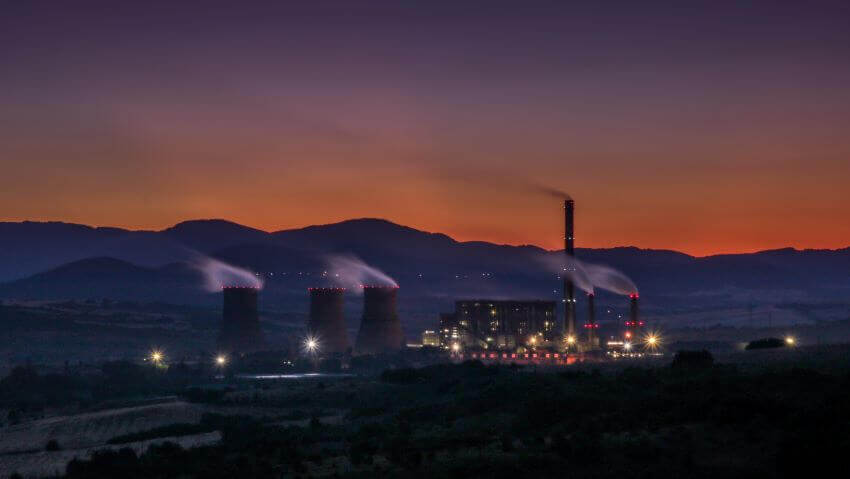 With the advantages of moving away from older forms of power so evident, investing in geothermal energy is a no-brainer. Geothermal power is a renewable energy source that offers a diverse range of benefits to our economy, health, and climate.
The energy effects of geothermal energy go more than just surface deep. In fact, it can help improve the quality of air and the water quality in the environment. Most water that comes from underground reservoirs tends to have high levels of salt, sulfur, and other minerals.
While this is normal for deep welled water, it is not the same water people drink. Traditional fossil fuel plants often will contaminate the soil and the water around the plant site, but this is not the case with geothermal energy.
Most geothermal energy plants operate in a water system that features a closed-loop.
This means that the water that is being pulled out of the ground during the conversion process will be returned directly to the geothermal reservoir once the energy is extracted. This keeps the water pure and prevents contamination of the ground, surrounding soil, or drinkable water sources.
Geothermal energy is progressing at a breakneck pace. As the world races to get rid of its dependence on finite energy sources, the opportunity to invest also expands. Investing in geothermal energy is important for the planet's health, but it is also a way to increase your bottom line exponentially.
There are many ways you can go about investing in geothermal energy, depending on your level of interest and the amount of money you have to spare. You can invest or become a backer for companies working in the geothermal energy field, or you can develop your own technologies to approach renewable energy from a different perspective.
Investment can also come from being a component supplier, system producer, or even an installer. Although there is a lot of potential for earnings, investing in geothermal energy also has some risks.
There is a limited number of places on the earth where this resource can be harnessed, so once all spots are claimed, there is no way to generate more. The good news is that due to being renewable, a properly maintained plant can last a lifetime while creating clean, safe energy for the local population.
See Related: Overharvesting & Overexploitation of Natural Resources: The Effects To Know
The Effects of Geothermal Energy On The Surrounding Environment
Traditional energy generation methods use an assortment of chemicals and ingredients to function. These slowly poison the environment regardless of how well or safely they are managed. Much of the waste will never break down or will take hundreds of thousands of years to reintegrate into the earth.
This poses a threat and also a problem to the environment at large. On the other hand, the environmental impact of geothermal energy is much more benign and wholly more beneficial.
The plants use water for both re-injection and cooling. As much as 4,000 gallons are used for every megawatt-hour of energy created. While this is a high amount of water, geothermal plants can also operate on geothermal fluid instead of being dependent upon freshwater, which is a limited resource.
These plants maintain a closed-off reservoir where the water is used and then re-injected.
This prevents land subsidence and also groundwater contamination. Some water is lost during the steaming process. Still, the water used to renew the reservoir is usually wastewater, which is non-potable and therefore more effective and less draining on the natural environment.
Aside from water, there is also a dramatic difference in the air emissions from geothermal plants. They operate mainly on a closed-loop system which means the gasses from the conversion process stay within the plant and are then re-injected into the ground.
This is beneficial for the atmosphere because carbon dioxide, methane, boron, ammonia, and hydrogen sulfide are help out of the environment.
These chemicals contribute to global warming and also increase the risk of lung and heart disease in humans. Of course, the instances of acid rain are minimal with geothermal energy. This means that lakes, streams, and forests will be safe from damage and acidification.
The main drawback of geothermal plants is their mercury emissions. However, mercury filter technology allows for this side effect to be mitigated effectively. Some scrubbers are used to capture the small number of air emissions and transform those materials into a watery sludge.
The sludge is toxic and hazardous; however, the concentration produced is dramatically lower than in traditional energy plants. Plants also have a unique effect on the land. Depending on the type of plant and the site itself, quite a bit of land may be occupied for the purpose of harnessing energy.
These plants use much more land than other types of energy generation, but this is mainly due to the natural source of the power that is being converted.
Though the land is not destroyed during the process, many sites are geologically sensitive and even have legal protections. Land subsidence is mostly minimized or not eliminated through the use of self-renewing reservoirs, which is a bonus in terms of environmental effects.
Life-cycle global warming emissions are minimal, only about 0.1 pounds of carbon dioxide per kilowatt-hour. However, those which use drilling and pumping are about 0.21 pounds of carbon dioxide per kilowatt-hour.
For example, this is much less than natural gas, which ranged between 0.6 pounds up to 2 pounds of carbon dioxide per kilowatt-hour. For coal plants, this number is more than triple. In general, a carefully constructed site offers environmentally friendly, renewable energy and, most importantly, has a minimal impact on the environment.
Related Resources