A safe and healthy environment is the most critical facet to survival on this planet earth, and its protection is our responsibility. We cannot deny the fact that life is not sustainable without a balanced environment. For a good, healthy, and stress-free lifestyle, it is critical to pay close attention to our surroundings' betterment, and it is high time to take action.
Currently, around 60% of the population is becoming more and more conscious about environmental protection.
They are regularly finding new ways to make a difference. The best way is to build a career in the same field. There are hundreds of environmental justice jobs for those who put the planet first.
Unlock Sustainable Investing Opportunities 🌿
Join the green revolution by investing sustainably with our top partners. Discover platforms that align with your values and offer remarkable opportunities for growth.
Many environmental justice institutes focus on serious environmental issues and teach how to deal with them. They also tell how to decrease the pollution rate and preserve natural resources.
Why Environmental Issues Are Also Social Justice Issues
Every day we read news about pollution in countries across the globe. Studies claim that around 40 million people live in areas where NO2 (emitted by vehicles) level is above legal limits set by the E.U.
As a result, children are facing severe lung damage and other problems. This shows that environmental issues are also human rights issues as they impact the planet and its people equally. There are several other environmental justice cases that state why environmental issues are also social justice issues, and some of them are as follows:
Climate change, such as higher temperatures, changing precipitation patterns, and others, make the situation worse for farmers.
Matters like extreme drought, heavy rainfall, and rising sea levels will force communities to move to other places.
Climate change is resulting in the loss of low-lying lands and islands.
It may also result in the spread of diseases like malaria.
Moreover, a report by the Global Humanitarian Forum stated that around 3 lakh people are already dying each year from the effects of climate change. Overall, as climate change impacts are not just environmental but also social, it is necessary to take some actions to improve the situation for a balanced lifestyle.
So, what are you doing to protect the environment? If you're serious about undertaking a positive change, you can make it your profession. There are so many jobs in environmental justice that can help you contribute.
If you are interested in doing a job in agriculture, science, or other earth-focused sectors, there are many career options. We suggest that you create a job alert to monitor these opportunities if you are truly committed to the advocacy of the environment.
Also, sectors such as biology, engineering, energy, and environmental science are growing rapidly, increasing the demand for people with data, science, and technology backgrounds.
😇 Find Jobs that Make a Difference
Top 10 Environmental Justice Jobs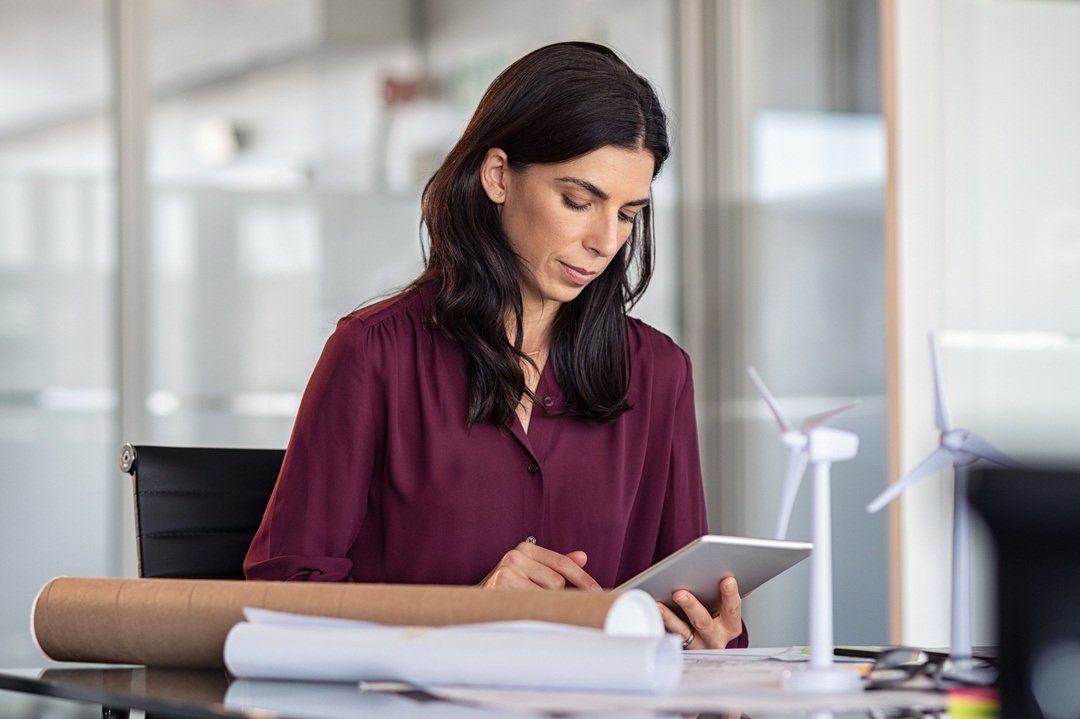 Keeping environmental safety in mind, we have made a list of some popular environmental justice jobs.
Once you look at these options, you will come to know that there is something for everyone interested in creating a healthier, balanced, and more viable planet.
Conservation Scientists
When it comes to jobs in environmental justice, you cannot forget the role of conversational scientists. This field makes a great option for people who are passionate about both science and forestry.
Conservation scientists play a critical part in managing parks, forests, and other resources. They spend most of their time outdoors in the field to monitor conservation and forestry practices to ensure that companies and workers are compliant with regulations.
Conversational scientists are also responsible for making effective forest management plans and lowering & preserving the forest fire rate.
One needs to be passionate about nature and the outdoors to be in this field. Conservation scientists may work for different environmental justice companies, but primarily they work for the federal, state, or local government.
Qualification: A bachelor's degree, most often in forestry or biology
Work Environment: Outdoors
Salary: $61,340 per annum
Working Hours: 40-hour week
See Related: Pros and Cons of Electric Vehicles
Air Quality Engineers
In these times, the role of air quality engineers is irreplaceable. These professionals are liable for high-caliber monitoring practices, critical for establishing standards for air equity.
They perform statistical analysis, chemical analysis, and even computer modeling. Air quality engineers often design and modify equipment used for controlling pollution.
Most of them usually work for government agencies.
They have so many other responsibilities, like polluters tracking, enforcing fines, and taking legal actions against those who breach regulations.
Apart from this, some air quality engineers are also employed in private firms. In this case, their job is to take an eye on emissions for targeted pollutants and ensure they are not exceeding the legal limits.
Qualification: A bachelor's degree
Work Environment: Manage indoor or outdoor air quality
Average Annual Salary: $68,744
Working Hours: Typically 40 hours a week
See Related: How to Achieve Carbon Neutrality
Sustainability Management
Sustainability managers are people who focus on designing a healthy, eco-friendly, and stable future. ESG companies hire them to ensure that they do not harm the environment in any way.
Being a sustainability manager, your role is to analyze different situations and give suggestions to organizations on how to conduct climate-sound practices while managing financial viability.
For example, you might encourage environmental justice companies to use energy-efficient bulbs, introduce proper recycling plans, or build a long-term program that completely reworks their supply chains.
A sustainability manager looks after all critical aspects of the company and finds out different ways to make things less wasteful and more energy-efficient.
Qualification: An MBA in Sustainability Management or an M.A. or M.Sc. in Sustainability and Climate Change Studies.
Work Environment: Indoors
Average Salary: $110,000
Working Hours: 8 hours a day
See Related: Best Social Impact Careers to Pursue
Energy Engineers
This is one of the high-demand jobs in environmental justice, and there's no doubt that people in this field are pretty happy.
Studies state that 70% of energy engineers are satisfied with their jobs, and 60% believe their work is meaningful. The primary role of energy engineers is developing, designing, implementing, and evaluating projects related to energy efficiency.
Energy engineers usually come into play during designing, building, remodeling, and construction phases. They also often recommend effective strategies regarding energy saving and efficiency. Other tasks they are held liable for include energy evaluation, energy auditing, and determining costs linked with conservation.
Energy engineers also figure out energy consumption deeply using a range of metrics. They are also involved in varying processes to improve waste disposal, recycling, water & air pollution control, and public health.
There are different ways to specialize in this sector. For instance, some can choose to go into HVAC systems, green building, ventilation, air quality, lighting, or energy procurement.
Qualification: A bachelor's degree
Work Environment: Usually work indoors, sometimes work outdoors
Salary: $71,564
Working Hours: 8 hours a day
Environmental Engineers
The job of environmental engineers is to decrease the damage rate to the environment by minimizing pollution and waste. They use scientific approaches in soil science, chemistry, and biology to establish systems that manage contamination and pollution.
Some environmental engineers also introduce recycling processes and procedures to build environmentally-friendly waste disposal solutions. They regularly test water resources, industrial equipment, and air quality to ensure better public health.
One needs to have the critical thinking, inspection, and communication to be an environmental engineer. Overall, this sector offers immense scope for people qualified in biological, mechanical, chemical, thermal, and radioactive engineering.
Qualification: A bachelor's degree in engineering
Work Environment: Indoors as well as outdoors
Salary: $88,860
Working Hours: 8 hours a day
Environmental Technicians
If you are someone who loves to utilize technical skills, an environmental technician makes a great career choice. People in this industry work on different projects to assess, clean up, and safeguard the environment.
They need technical skills and comprehensive scientific knowledge to make their way in this field. Environmental technicians are responsible for several activities, such as:
Collecting and examining water, soil, and air samples
Monitoring and operating pollution control equipment
Joining environmental assessment and cleanup efforts
Performing field inspections of contamination
Monitoring compliance with provincial and federal regulations
Environmental technicians often work in teams and play critical roles in conservation as well as protection efforts. Keeping their job responsibilities and importance in mind, it is clear that this career is not going anywhere soon.
Qualification: A high school diploma
Work Environment: Work in offices, labs, and sometimes outdoors
Salary: $50,620
Working Hours: 40 hours a week
Geoscientists
Geoscientists are professionals who specialize in the earth. They play a critical part in stopping climate change by studying different aspects of the earth and natural resources.
Most geoscientists have their major in topics like engineering, petroleum, and environmental sciences. Their maximum day-to-day tasks include managing schedules for travel and training arrangements, involving visa and passport requirements.
Geoscientists are also involved in national and global dialogues and are often motivated by arranging meetings within the country or overseas. They also cooperate with stakeholders and establish relationships to talk to zone targeting and zone management collaboratively.
In addition, their other responsibility is to use tools like geo quest to map onshore and offshore areas. They also inspect logs and wire-line logging results.
Qualification: A bachelor's degree
Work Environment: Work in offices, labs, and outdoors (research institutes and universities)
Salary: $112,040
Working Hours: Expect to spend 5 to 15 hours a day outdoors
See Related: Best Green Jobs to Start a Sustainable Career
Soil and Plant Scientists
If you're comfortable with working in the soil, you can choose to become a soil and plant scientist. People from this profession work in the environmental sustainability field. Being a soil & plant scientist, you are responsible for increasing efficiency while boosting the security of agricultural establishments.
Analyzing the current situation, it is clear that humans are destroying the planet. This is where the role of soil and planet scientists comes into the picture. Soil science helps in discovering new methods to increase the productivity and sustainability of animals and crops and improve the scope of investment in vertical farming.
A soil and planet scientist is a solo roller as all other professionals in this sector work on their own developing research methods. Moreover, several institutions need soil and plant scientists, such as federally funded organizations and universities that monitor the agro-industry.
Qualification: A bachelor's degree in botany, plant conservation, biology, or other relevant fields for those seeking this type of position.
Work Environment: Mostly outdoors
Average Salary: $63,200
Working Hours: 40 hours per week
See Related: Best Impact Investing Trends to Follow
Hydrologists
Hydrology is one of the high-paying environmental justice jobs that are increasing in demand. Hydrologists are people who study the movement of water throughout the earth's crust in addition to the overall water quality.
They constantly evaluate temperature and chemical changes in water bodies and routinely test for pollutants.
Hydrologists also analyze the ways surface water and groundwater evaporate and go back to the atmosphere, sometimes through the ocean. They have multiple job roles and responsibilities, like water testing, data testing, overseeing educational & outreach programs, and flow operations.
These professionals spend a bit of their time in fields and often wade into water bodies to collect samples to check their pH levels.
The primary goal of hydrologists is to solve the complex issues linked to water access & quality and keep waterways clean & safe.
Sometimes they use advanced technology, for example, remote sensing equipment, to gather essential data. Hydrologists always collaborate with engineers, scientists, and public officials to ensure high-quality work.
Qualification: A bachelor's degree
Work Environment: Work in offices, laboratories, classrooms, and the field
Average Salary: $81,270
Working Hours: 40 hours per week
Natural Resources Specialists
Natural resources are one of the most incredible presents of the earth to its inhabitants. Natural resources specialists are experts who conduct research, gather data, and perform fieldwork. They mainly work in three areas, such as land, forestry, and wildlife management.
There is also demand for natural resource professionals, including marine biologists, environmental program coordinators, and fisher biometricians. These job positions are sorted out by state agencies and universities liable for ensuring compliance.
To become a natural resources specialist, one needs to have effective communication, interpersonal, and analytical skills. People with good command of these skills can expect a promising career in this sector as they are required to collect relevant data and information to a wise conclusion.
Qualification: A bachelor's degree in biology, resource biology, environmental science, or wildlife management
Work Environment: Work in offices, laboratories, classrooms, and the field
Average Salary: $54,567
Working Hours: 40 hours per week
See Related: Best Circular Economy Jobs to Start Your Sustainable Career
Choose the Right Environmental Justice Job For You
As a member of this society, we must save the environment to create a better lifestyle for the current and upcoming generations. Looking at different aspects of the earth, it's apparent that this is high time to plunge into the environmental field and act as an ecological guardian by promoting sustainable development.
The above list of high-paying environmentally-friendly jobs in different sectors shows that they offer so many career opportunities. To play your part, you can choose any of the above-mentioned environmental justice jobs based on your interest and educational background.
When you search for these jobs, arm yourself with the right tools for success which means setting up a job alert so you can apply quickly to the most competitive positions and also develop connections within this vastly growing network of employers. By picking a suitable career, you can lower negative environmental impacts, preserve natural resources, and improve the overall pollution rate.
Besides, working in one of these environmental careers means you are not just promoting a clean & healthy environment but also ensuring the development of a secure and comfortable living. So, explore all options and decide which one of these environmental justice jobs is an ideal choice for you.
Final Thoughts
These are some of the high-demand, green, and sustainable environmental justice jobs. If you are serious about climate change, you can go for any of these professions depending on your education, skills, and interests.
Besides, no matter which profession you choose, you need to be aware of environmental justice principles to give your best in every sector. There are around 17 principles of environmental justice principles; click here to read.
Related Resources