Climate change and the loss of ecosystems are a concern worldwide. Consumers are also increasingly becoming aware of how their purchasing decisions impact the environment.
As a result, they choose brands they buy products from. That has necessitated the need for businesses to change their marketing strategies.
Traditional marketing methods or enticing customers with the product's features are not as effective as they used to be. That's why most companies adopt new strategies to win environmentally conscious customers. Green marketing is the new way to go for any sustainable business.
Unlock Sustainable Investing Opportunities 🌿
Join the green revolution by investing sustainably with our top partners. Discover platforms that align with your values and offer remarkable opportunities for growth.
This article focuses on environmental strategy and companies that use it to get more sales. So, read on to understand what it is and how your business can benefit from it.
What is Environmental Marketing?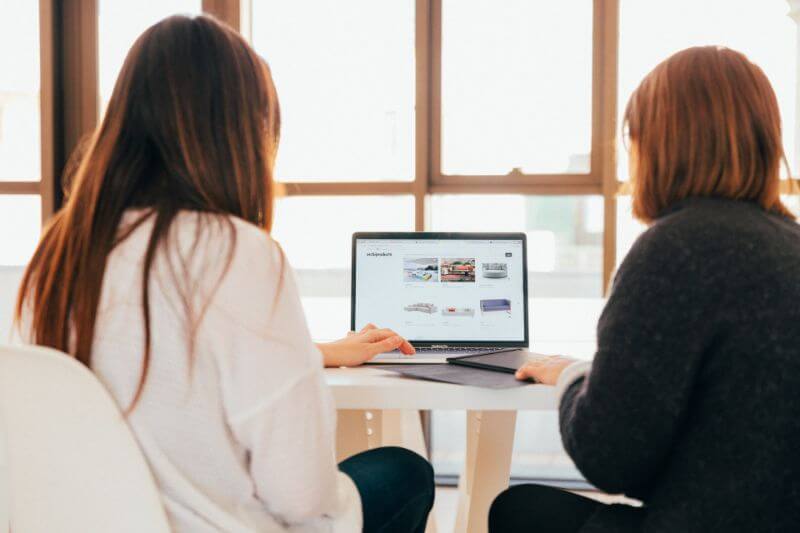 Green marketing refers to selling products and services by highlighting their environmental benefits. It is also known as eco marketing. We will use the names interchangeably throughout this article.
Green marketing allows businesses to showcase their efforts in conserving the environment in their brands, products, and services. Companies can now share their sustainable practices through green advertising. That attracts socially and environmentally conscious customers.
The concept of eco marketing came from the damage human activities have on the planet. That created opportunities for businesses to show how they have changed their mission and practices to help combat the damage – something that resonates with almost all consumers.
Environmental marketing companies now focus more on sustainability than making profits.
How Green Marketing Works
The environmental marketing definition shows businesses have shifted from revenue generation to sustainable business practices. That is so to meet the consumer expectations of companies to improve their operations to meet environmental, social, and governance (ESG) goals.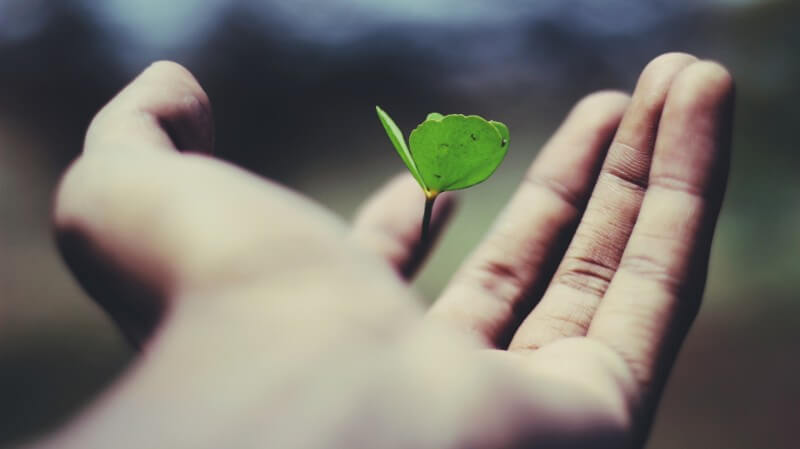 Green marketing strategies are all about spreading information on how a business positively impacts the environment.
Green marketing literally means business highlighting their environmentally friendly practices. But these often go hand in hand with other ESG goals.
The best green marketing campaigns are substantiated by heavy investments in environmental sustainability. It's not just about including the statements in marketing documents. It should be reflected in the business practices. As they say, actions speak louder than words.
How Green Marketing Benefits Businesses
Eco marketing strategies have environmental benefits and economic value to a green company. Here are some of the ways your business can gain from green initiatives and green marketing campaigns:
Improve brand credibility
Ensure business and environmental sustainability
More competitive advantage
More room for innovation
Good for the environment
Saved energy and carbon footprint reduction
Encourages sustainable business practices
More revenue generation
Strengthened relationships with your target audience
Best Green Marketing Practices
You have to put in more green effort to become a green company. You cannot conduct green marketing campaigns if you don't engage in sustainable business practices. So, what can help you through becoming an eco-friendly business?
Adopt Eco-friendly Practices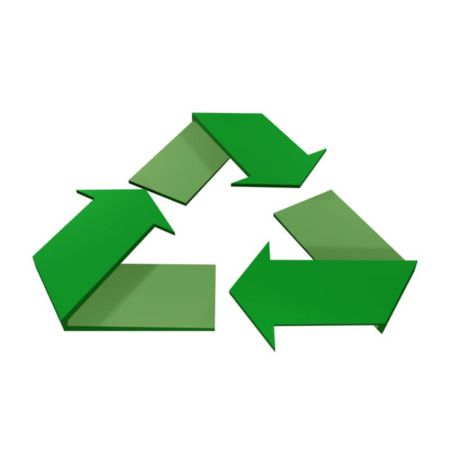 You cannot claim that you are running a green company or business if you don't show it in your operations. You cannot dupe environmentally aware customers by words. Backing it up with environmentally friendly practices makes sense.
You can incorporate the following into the business culture:
Go paperless or reduce paper usage where possible
Reduce gas emissions by encouraging your employees to work from home
Reduce energy consumption by using energy-saving light bulbs and fixtures
Use eco-friendly products
Simplify your supply chain and logistics
Use water sparingly
Invest in low-flow/low-flush toilets
Use recycled materials whenever possible to reduce solid waste
Upgrade your equipment and vehicles to use fewer fossil fuels
Support environmental initiatives and community development programs
Use renewable energy from solar panels
Consider using a bulk email service
See Related: Best Sustainable Business Examples to Follow
Get Certified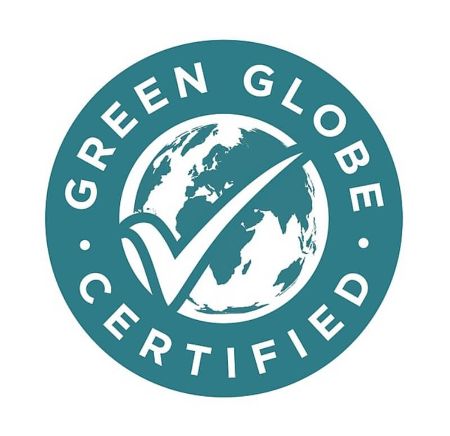 You need proof to show your customers when organizing a green advertising campaign. There is no better way of doing that than acquiring certification. You can get from Green America, Green Business Certification, and Green Seal.
These certifications do not come easy. That's the reason consumers trust them if displayed to them.
You have to prove your green efforts, some of which we have already mentioned. But your company must meet the standards for environmentally friendly practices.
See Related: Best Portable Solar Panels for Home
Create and Support Green Programs
Apart from concentrating on the certification, you can direct everything to the consumers. Your organization can create a philanthropic program. For example, planting the number of trees equivalent to the amount of paper you use in the office.
Support community programs that reduce greenhouse gas emissions or environmental pollution.
You can help them acquire solar panels for renewable energy production. But any natural resources conservation activity can do the trick.
Partner With Green Companies or Businesses
Show your commitment to social and environmental sustainability by partnering with other companies. Those must subscribe to this concept.
There are many green businesses you can draw inspiration from or form a partnership with.
Working together with other brands already known for their environmentally friendly practices will benefit your business. You can also learn from their green marketing examples.
Educate Consumers About Green Products
Green products are likely to be priced higher in the market. That is because of the green processes involved in sustainable product manufacturing.
If your consumers don't understand it, they will never buy from you if there are cheaper alternatives.
Put more effort into explaining the benefits of green products and why they are priced more.
See Related: What Are Green Personal Loans – Examples & Key Principles
11 Examples of Green Marketing Companies
There are many green marketing examples to follow from companies adopting eco-friendly practices. These allow them to use eco marketing strategies to score more customers. Let's see how they do that by reviewing a few companies.
1. General Electric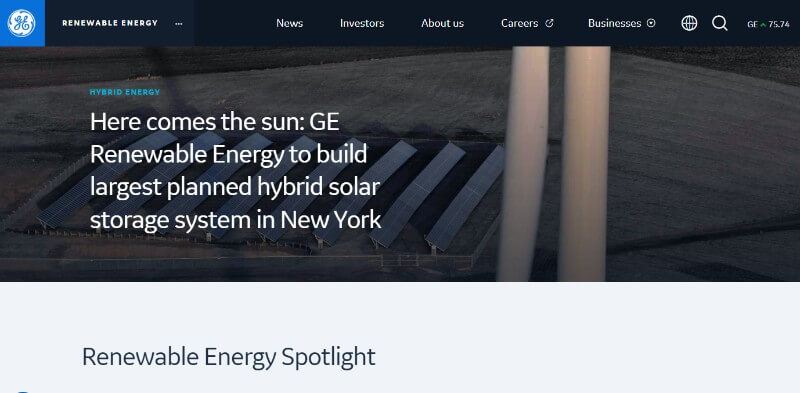 General Electric is determined to become one of the more eco-friendly businesses worldwide. The company has initiated a new program on the Ecomagination platform. GE is committed to refining its operations. That will also make its products more environmentally friendly.
The Ecomagination has one objective; to reduce greenhouse gas emissions. These gasses contribute to global warming. GE is investing in renewable energy and producing more eco-friendly products. That ultimately reduce its carbon footprints.
According to the statistics on GE's website, the company has achieved a 17% water usage reduction and 12% greenhouse gas emission.
GE also has a global campaign across different media channels. Its green marketing strategy uses natural imagery, including birds and greenery. It has also developed online games to help spearhead its campaign. It's a more fun way of educating people on the need to use eco-friendly products.
See Related: Best Circular Economy Jobs to Start Your Sustainable Career
2. Timberland

Timberland is a clothing company specializing in manufacturing hiking boots and outdoor apparel. The company runs one of the most successful green marketing campaigns, Earthkeepers. You can attest that it has mother nature in mind just from the name.
Timberland's effort in reducing solid waste and plastic problems is significant. It relies on recycled plastic bottles to make boots.
Timberland has other green marketing campaign examples. One of them is the 2010's Nature Needs Heroes. The aim was, and still is, to encourage its customer base to account for their actions when outdoors. It advises people to take care of the environment.
The company uses all advertising media to pass on green messages to people worldwide. It urged people to put more effort into conserving the environment.
Timberland has created a Virtual Forest. Visitors can also build their virtual forests in the cloud. The company then materializes it by planting actual trees.
See Related: Lowe's Companies, Inc. ESG Profile (LOW)
3. IKEA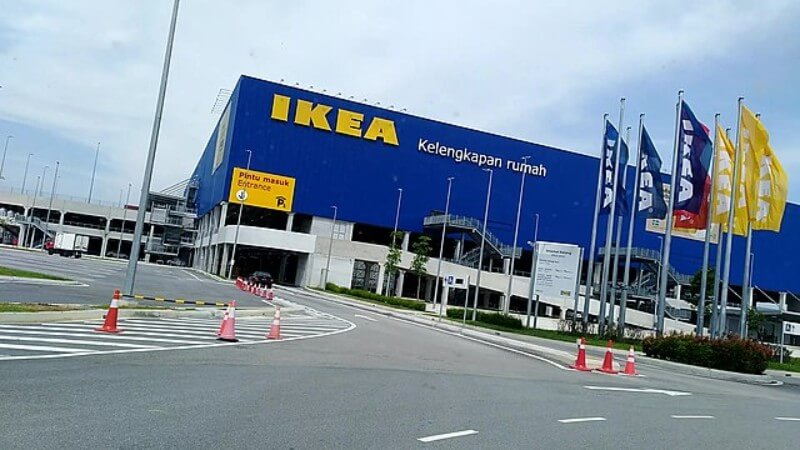 Swedish furniture giant IKEA is known for its ready-to-assemble furniture and kitchen accessories found worldwide – and its meatballs! The company is also a leader in sustainable business practices – and meatballs!
IKEA relies on green materials to make its products. It uses wood from sustainably harvested forests. IKEA also sources cotton from farmers that meet the Better Cotton Standards. The standards encourage electricity consumption reduction and water usage but are against the use of fertilizers and pesticides. In other words, IKEA uses organically-grown cotton.
IKEA is also a leader in the use of renewable energy. Most of its factory sites run on clean energy from solar panels and have promised to use 100% clean energy in the coming years.
IKEA also announced its new objective to supply customers with solar panels. It will use 100% eco-friendly energy and help people reduce their dependence on fossil fuels.
4. Unilever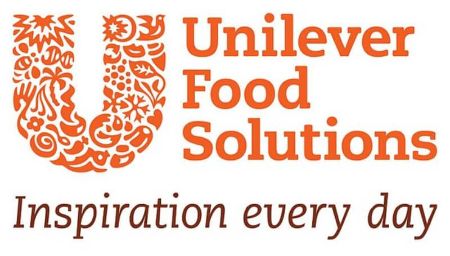 Unilever is the world's leader in manufacturing food, beauty products, cosmetic products, and laundry products. Besides its commitment to meeting customer demands, the company has also made environmental sustainability one of its corporate identities.
Unilever has a Sustainable Living Plan to encourage a healthy lifestyle among its customer base. It aims at sustainable sourcing, manufacturing, and supplying its products, and one of its sustainable practices is sustainable products.
When CEO Paul Polman took over in 2010, his aim was to double the company's revenue while halving its environmental impact in 10 years. He won the Champions of the Erath Award only five years later for his unwavering support to achieve his goals.
Unilever also makes significant strides to reduce greenhouse gas emissions, conserve water and electricity, and reduce waste. It has pledged to make its packaging materials recyclable and promotes the use of recyclable materials. As part of the company's green efforts, Unilever has helped reduce the amount of solid waste that ends in landfills.
See Related: Least Environmentally Friendly Countries in the World
5. Patagonia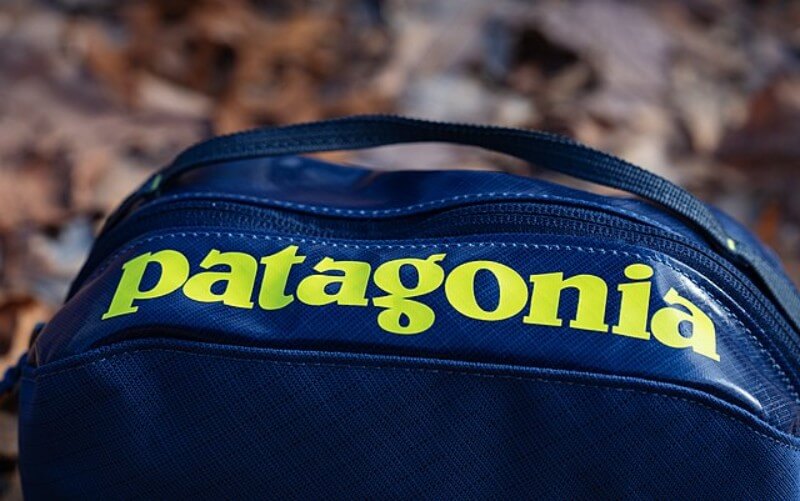 Patagonia is a clothing brand that also leads by example in matters of environmental sustainability. The company has been actively involved in green marketing campaigns for many years. One of its most popular ones is the Common Threads Recycling Program.
The goal of the Common Threads Program is to extend the lifespan of products that consumers have also purchased. The program was launched in two phases. Patagonia asked its customers not to put torn clothes in the trash bin in the first phase. Instead, they should repair them to use them again.
The company also understood that not everyone has the skills to repair torn clothes. As a result, it provided a video tutorial demonstrating how to go about it. But if you still can't handle it, Patagonia offers repair services to its customers at a small fee.
The last phase of the program involved establishing hand-me-down stores. Patagonia's customers return their partially-torn garments to these stores.
Patagonia also contributes directly to environmental conservation. The company donates millions to support sustainable agriculture, protect endangered animal species, and forest restoration initiatives.
6. Starbucks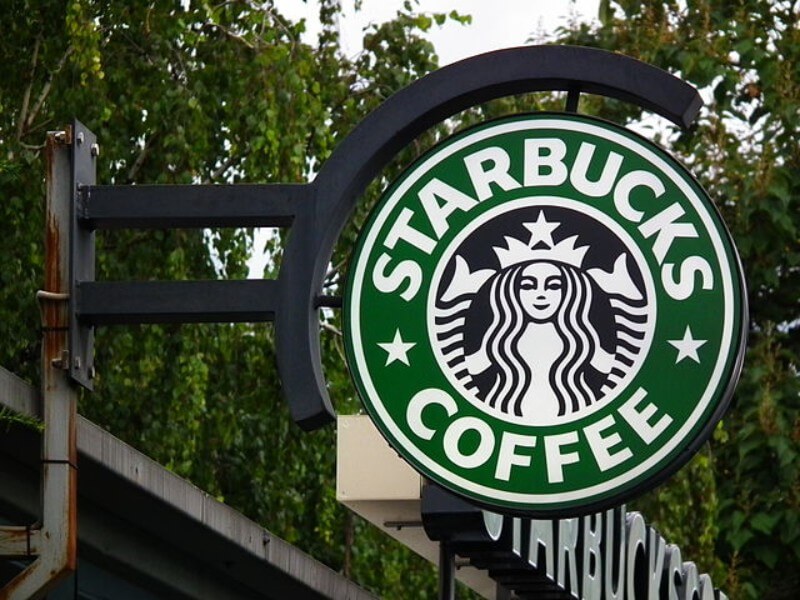 If you are still looking for green marketing examples, Starbucks has something to show you. Yes, that Starbucks!
Starbucks is one of the green companies on this list that boasts sustainable products. Starbucks only buys organic fair trade coffee and educates farmers on the best agricultural practices to conserve natural resources.
Starbucks is committed to long-term environmental conservation efforts. It has a strategy to reduce gas emissions and waste by 50% in 10 years. There is also a goal to replenish 50% of the water it uses in coffee production by 50% by 2030.
The strategy to meet the goals is the reduction of disposable cups, plastic elimination, and green packaging materials. Its Green Store campaign also aims at using 30% less water and 24% less electricity in the production processes.
Starbucks also donates money to fund renewable energy development projects and environmental programs. The company has also helped convey the green message to the target audience.
See Related: Best Green Apps for a More Sustainable Life
7. Body Shop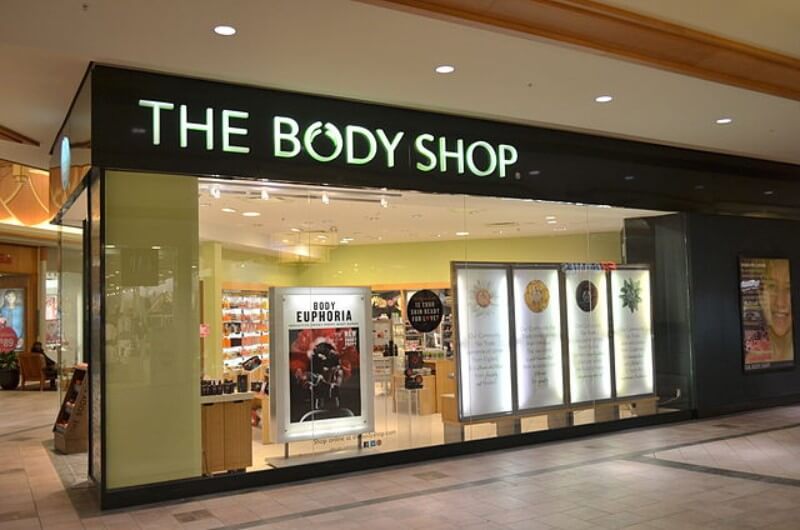 Body Shop is a well-known company in the beauty and cosmetics industry for its high-quality products. It can sometimes be difficult for companies in this industry to adopt sustainable practices. However, Body Shop has gone against the odds to ensure environmental sustainability.
The company is certified by Leaping Bunny; a gold standard for non-animal tested programs. That makes it a famous brand with effective green positioning. It supports farmers, advocates for human rights, trains employees, and helps protect the planet.
The brand's new objectives include creating eco-friendly packaging, reducing energy consumption, adopting green buildings, and using 100% clean energy.
Body Shop is also leading in promoting customer awareness of domestic violence and other social welfare issues.
8. New Belgium Brewing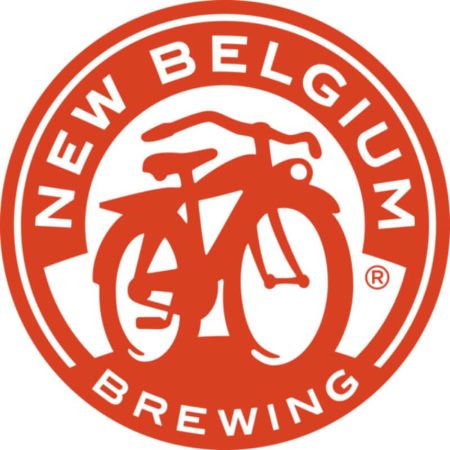 New Belgium Brewing is one of the largest craft beer brewing companies in the United States. The company appears on this list for its support of positive ecosystems courses since its establishment in 1991.
New Belgium Brewing works only with sustainable suppliers and vendors. And as a result of its green efforts, the company holds a Platinum-certified Zero Waste Business certificate. What does that mean? Simply put, 99% of waste from the company is recycled.
The company is also determined to offset its GHG emissions in the brewing industry. The plan is to reduce energy consumption, generate energy at the factory, and introduce an internal energy tax.
Their beer is also awesome. Just saying.
9. Johnson & Johnson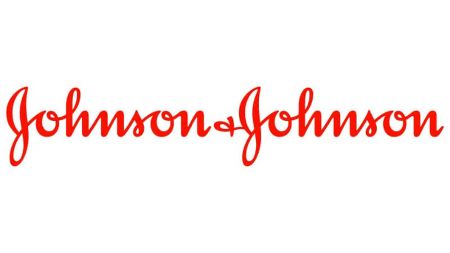 Johnson & Johnson is a manufacturer of personal care and body products but has also been a leader in environmental sustainability for over 20 years. It has a health, safety, environment, and sustainability department to guide the company's business practices.
For decades, the company has made sustainability part of its core values. As a result, it spends resources training its employees on the importance of withholding these core values and other issues around the company premises.
Johnson & Johnson has also set its ESG goals to include increasing the recyclability of its products. That's a strategy to reduce carbon emissions and landfill waste. It also ensures its customers can follow the progress by transparently availing the information online on the website.
The company has also been accorded honors and recognition for its relentless efforts to meet ESG goals. This company has used its press to develop a positive brand image regarding environmental sustainability.
10. Honda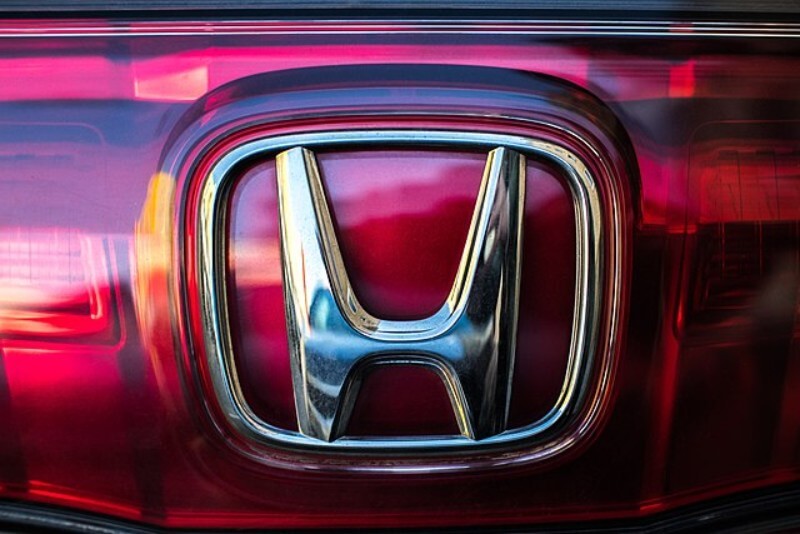 Many people believe that cars and sustainability do not go hand in hand. Well, Honda is out to prove everyone wrong. The company's efforts in offsetting carbon emissions are worth making the headlines.
In 2004, Honda started a Tree Fund Program to offset carbon emissions from its products. Since the beginning of the program, the company has planted close to a million trees across New Zealand.
Honda's primary goal is to reduce the carbon gas emissions of its products by 30% by designing more efficient systems.
Honda has also switched to renewable sources of energy. Its current power purchase agreement for solar and wind covers 60% of its energy needs in North America.
11. Apple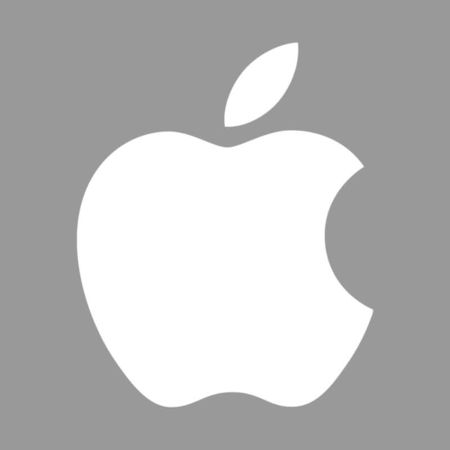 The last green marketing example on this list is Apple. The company launched MacBook Air and MacBook Mini, the majority of which they claimed were manufactured using 100% recycled aluminum.
The company also runs a campaign with the slogan "Truly Innovative products leave their mark on the world but not on the planet". It means that they have strategies to reduce the waste from their electronic products. The company also uses green materials in the manufacturing process.
Manufacturing electronics is an inherently damaging process for the environment, and Apple has a long way to go to become a green company, but its efforts are worthy of appreciation.
FAQ
What is the difference between Green Marketing, Eco Marketing, and Environmental Marketing?
Green, eco, and environmental marketing refer to the same concept. It is a marketing strategy where the environmental benefits of a given product are dominant over product features. The environmentally conscious consumers subscribe to this idea. And since their number has been exponentially increasing, eco marketing has become a must-do.
What is the main idea of environmental marketing?
The idea behind environmental marketing is to appeal to the environmentally conscious consumers, who have become the majority. It involves highlighting the environmental benefits of a product, such as no carbon emissions, recyclable packaging, made from waste materials, or made from sustainably sourced materials.
What is the difference between greenwashing and green marketing?
Greenwashing is when a business or a company claims to be environmentally conscious for marketing purposes but does not put in any positive efforts. On the other hand, green marketing is when companies sell their products based on existing environmental positives. It is practical, transparent, and honest, meaning the products are sustainably produced.
What is the difference between green and sustainability?
Green is a subsection of sustainability that deals with environmental health. On the other hand, sustainability covers social benefits, environmental health, and economic vitality.
Related Resources