What are the best ESG blogs for investors aspiring to make a positive change on the planet? If you are a socially conscious investor, here are the best places to find reliable information.
Around 48% of US consumers claim they are ready to make changes to save the environment. Almost everyone now knows the essence of taking care of our environment. And as the saying goes, we only have one planet, and taking care of it isn't an option!
But where do you begin?
ESG investing blogs are a great way to get inspired through sustainable living. These blogs reflect typical daily issues and provide strategic insights into ESGs.
They also provide business insights into sustainability.
Besides offering extensive information on the ESG sector, they give various perspectives that help you make sustainable investments.
Therefore, if you want to learn more about living and investing in a sustainable way, ESG blogs offer the best starting point.
We have picked and discussed some of the top ESG blogs that will certainly offer credible and realistic information on ESGs just for you.
Let's get to it.
Top Blogs about ESG and Impact Investing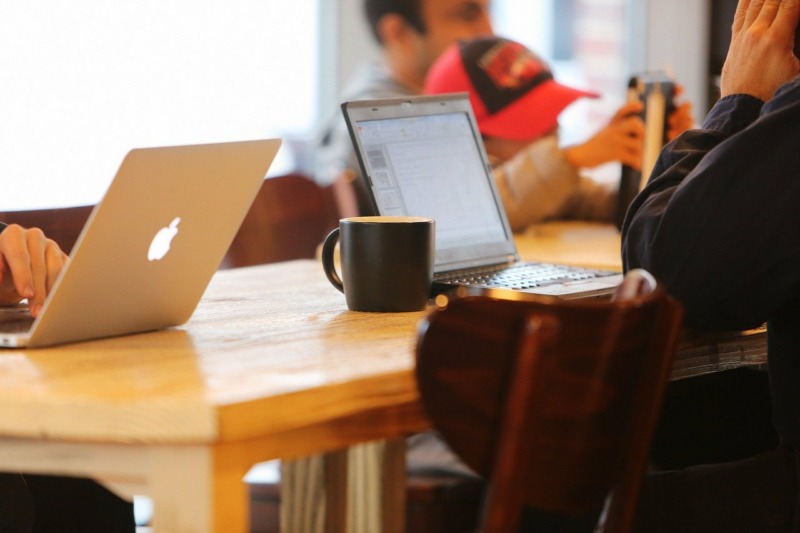 The ESG sector is fast-paced, and you might have trouble keeping up.
Here are some impact investing and ESG blogs that will help you be abreast with sustainability and the current ESG trends.
1. The Impact Investor
The Impact Investor is a website that covers all things impact investing, sustainability, and social responsibility. Through its blog posts, it shares expert insights and tips to help retail investors choose ESG and socially responsible investments.
Investing in ESGs and socially responsible funds is a great idea. Still, it can be challenging to find good ESG funds, investment opportunities, or tips on issues about impact investing.
But the good news is that I've gone the extra mile to ensure that you get the right information.
Through the blog, we offer practical ways how to improve your financial situation while simultaneously leaving a positive impact on future generations.
Furthermore, The Impact Investor aims to close the gap between retail and institutional investors regarding ESG, sustainability, and socially responsible investing.
And by reading through the numerous top-notch blog posts, changing your way of investing is imminent.
2. ImpactAlpha
Taking a new approach to business journalism, ImpactAlpha focuses on social and environmental values. They advocate for an equitable, sustainable, and just world through their work.
ImpactAlpha's mission is to inform, expose, critique, and narrate the impact investing space. They also foster the growth of agents of change, giving you access to live news feeds, videos, and podcasts.
Typically, ImpactAlpha is one of the best ESG blogs. And, it's not only a blog. It is a paid, multimedia digital outlet that reshapes business journalism by emphasizing social and environmental value.
ImpactAlpha is one of the best places to get information on;
Impact investing
Entrepreneurship
ESG emerging markets, etc.
This information is crucial in speeding up a more equitable, sustainable, and just world.
Besides, ImpactAlpha has won the trust of skeptics in this rapidly expanding ESG market. For starters, the site boasts of a large global network of over 70,000 professionals. Secondly, ImpactAlpha identifies potential solutions worth scaling.
Generally, ImpactAlpha's success attracts fund managers, asset owners, advocates, and financial advisors.
3. Calvert Impact Capital
Calvert Impact Capital provides valuable information on how to invest your money in the right places. Currently, the world requires a financial system that focuses on solutions instead of aggravating the problem.
Sustainable investment tackles the most pressing global challenges, including inequality, climate change, gender, biodiversity loss, and racial injustices.
Calvert Impact steps in by raising capital from both institutions and individuals to support causes that matter. The organization offers private equity for small community-based businesses, helping them recover, especially from the current pandemic.
Typically, Calvert Impact Capital is a nonprofit organization focused on funding sustainable and responsible businesses. And their blog focuses on giving information about serious issues like renewable energy, climate change, impact investing.
They also have resources for potential ESG investors who want to learn more about how they can help fight climate change.
4. Next Billion
Next Billion is one of the impact investing blogs that have stood the test of time. It is now in its 20th year of publishing, with the aim of improving the lives of the poor and reshaping entire economies.
The blog seeks to create a platform for discussion, raise awareness, and share ideas. It attracts NGO managers, business leaders, academics, policymakers, and social entrepreneurs.
Next Billion covers mainly developed markets that serve low-income communities. And it publishes guest posts from entrepreneurs, researchers, and others involved in the field.
To add to that, the blog interviews key players who are redefining the sector. The best part is Next Billion aims to advance knowledge and offers the content free of charge.
The blog aims to stimulate discussion about business ideas that overcome poverty and reshape economies. Also, it welcomes guest contributions from other authors with a wide range of perspectives.
Next Billion is the blog for someone seeking;
In-depth newsfeeds
Events calendar and jobs board
Career opportunities in development and enterprise
5. Greenstone
Are you interested in software articles in the ESG sector? Greenstone is one of the world's leading sustainability reporting software providers. And it helps organizations achieve sustainability goals and become responsible businesses.
For over 14 years, Greenstone has offered Software-as-a-Service (SaaS) solutions to over 100 countries globally across 15 industry sectors. It enables investors to collect, analyze and manage data necessary to support and inform their ESG and sustainability journey.
Greenstone builds long-term partnerships through constant innovation and development. This helps them remain ahead of their clients' evolving sustainability management and reporting requirements,
6. The ESG Investor Blog
The ESG Investor is your source for extensively researched information on environmental, governance, and social investing. It helps to raise awareness about ESG investing and strives to let you invest according to your values and financial goals.
The blog's ultimate goal is to build a community of like-minded individuals pursuing their values and making the world a better place. Each person is unique. For this reason, the ESG Investor blog provides tools and information to help you invest in the things you value.
The blog strives to improve the world around us and make a difference. Even better, it donates 10% of all revenue it generates to a charity of the community's choice. No matter how much they earn, 10% will always go to charity.
7. Just Capital
Do you love companies that care about the environment and support strong communities? Then you'll enjoy the Just Capital blog.
JUST Capital ranks and measures companies according to what Americans care most about. This way, any decision you make will be well-informed. You have the power to make the world a more just place with your investments, your purchases, your choices, and your voice.
Just capital believes that markets must be part of the solution. They believe that businesses can and must become a greater force for good.
Just Capital explores new ways to discuss, measure, and encourage business behavior. It also calls for companies and investors to align better how they define success.
Interestingly, it is the only independent nonprofit organization that tracks, assesses, and interacts with large investors regarding their performance on public priorities.
Being data-driven and neutral, Just Capital is a broker that transforms shareholder capitalism from words into action.
See related: 5 Climate Change Investment Opportunities for Your Portfolio
8. Grunfin's Blog
It is obvious that the world is heading in an unsustainable direction. You have to deal with rising health risks, climate crises, and growing inequality.
But Grünfin helps you invest in sustainable ways to impact how the world works for the better. Money has the power to transform, design, and create change.
Responsible investing can be one of the most effective ways for you to make a positive difference in the world. However, many people still have trouble investing according to their values.
Grunfin's blog offers crucial information on impact investing that helps make our decisions easier.
We need to decide the kind of world we desire to create with our savings. And we should be conscious about the kind of impact our money brings to the world.
9. Skoll
Skoll works to create a sustainable world where all people can thrive as a foundation.
The Skoll Foundation publishes information to advance bold and equitable solutions to the world's most pressing problems. It does so by investing in, connecting, and encouraging social entrepreneurs and innovators to make those bold steps.
Skoll aims to build a sustainable world of peace and prosperity for all by partnering with social innovators closest to the challenges. And that's not all; their blog tackles complex issues by addressing them in various ways.
Skoll's blog aims to disrupt unfair processes and improve policies and practices. It focuses on places and problems where there is a real opportunity for change.
Furthermore, it collaborates with social innovators and entrepreneurs who have first-hand experience with the challenges they are addressing.
Collectively, these organizations and leaders work to push forward their vision and bring about lasting, durable change.
RSF Social Finance is an impact investment firm that offers loans, investments, and philanthropic services to mission-driven organizations.
However, their blog is among the best ESG blogs. It covers various topics, including;
renewable energy,
climate change,
sustainable agriculture,
local food production, etc
This blog has been around since 2008, so there's plenty of content for you to read through their archives if needed.
Best Sustainability Blogs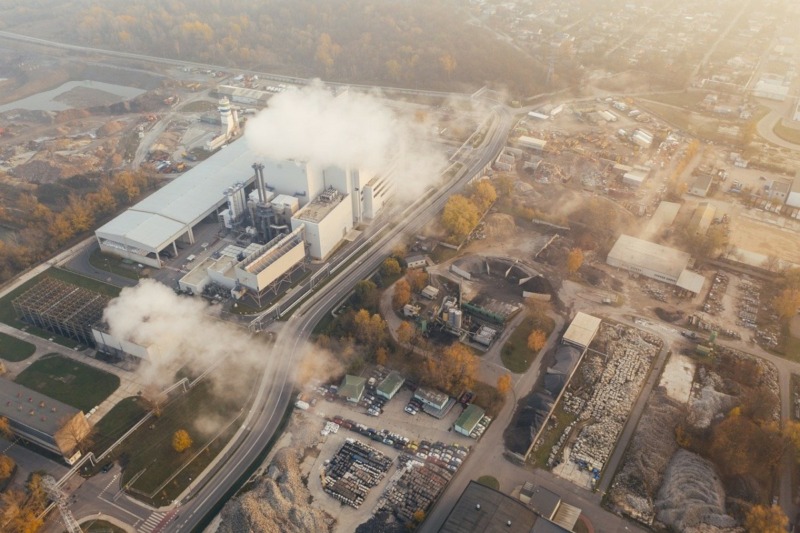 Sustainable blogs provide information about resources necessary to help solve some of the world's gravest issues.
Through these blogs, individuals and investors can find ways to make the world a better place.
Whether it's by just changing your way of life or investing sustainably, the blogs help you find the best way to do it.
Some reliable blogs here include:
1. Inhabitat
Whether it's news about global warming or the latest in sustainable design, Inhabitat covers it all. The blog features topics on;
Innovative technology
Design innovations
Architectural concepts or projects emphasizing sustainability, energy efficiency, and environmental relationships.
They feature stories on new technologies, eco-friendly products, and ways to live sustainably with the environment in mind. Their aim is "to inspire people through positive examples of what can happen when we work together towards sustainable solutions."
The site was founded by Jill Fehrenbacher, who has been writing about environmental issues for over 20 years now!
It is a leading source of information on environmentally-friendly lifestyles, which has been featured in many publications, including;
Business Week
Time Magazine
the Wall Street Journal
Business Week
Vogue Magazine
2. Green Element
Green Element aims to push as many organizations as possible towards sustainability.
You need to go back 20 years to tell the story of Green Element. Founder and CEO of Greenpeace, Will Richardson, traveled globally and experienced climate change first-hand.
As a result of his experiences, he made a life-changing decision to commit his life to build a sustainable future for future generations.
The good thing is Richardson's dream is now a reality. Taking care of the environment requires commitment, sincerity, and a proactive approach.
The dedication of the Green Element team has helped over 120 organizations become more sustainable.
Throughout Green Element's history, individuals, like-minded professionals, employees, clients, and partners have contributed to the story.
See related: 15 Best Sustainability Posters to Buy
3. Mother Nature Network
The Mother Nature Network (MNN) is a website that covers environmental news, solutions, and green living advice.
They have been around since 2009 and have amassed a following of over 20 million people! Their blog posts are written by experts in the field and offer great insights into current events as well as long-term trends.
The site, which was founded by Joel and Chuck, attempts to push the boundaries of sustainability
Its main goal is to spread information about the environment and responsible living.
Mother Nature Network has a wealth of information. The blog explores in-depth families, homes, travel, and food. It encourages you to be passionate about making a difference.
4. Rainforest Alliance
The Rainforest Alliance collaborates with companies, forest communities, farmers, and forest communities to create harmony between humans and nature. The alliance is addressing some of the most pressing social and environmental issues.
Here, you'll learn how to apply proven strategies on the ground, as well as explore innovative ways to drive positive change.
The blog features deforestation and climate change topics, ensuring that the world understands why climate action is necessary. The topics are well-researched and timely, making the blog a great resource to help you keep up with rainforest projects.
5. Ethical Hour
The blog started as a hobby!
Sian aims to empower people to live a more ethical lifestyle. And sustainable living is a result of living and learning an ethical lifestyle. Therefore, Sian intends to bring ethical business owners together to help make a difference in the world.
In addition to highlighting grave ESG issues, the blog offers solutions and inspires people to make a difference. Among the topics that Sian discusses are sustainability, ethical businesses, and ethical living.
You will acquire the skills and resources needed to live a moral life by following the blog.
6. Planet Ark
In an effort to reduce people's impact on the environment, Planet Ark has created resources and tools for the public, government, and business communities.
The goal was simple. Planet Ark is championing businesses and governments to work together to help the environment.
The environmental and sustainable practices of this charity organization have earned them 87% brand recognition six years after it started. Most of its blog's content focuses on reducing, reusing, and recycling.
They also have a section on their website specifically for businesses, which offers tips on how to go green and save money at the same time.
7. The Climate Reality Project
Al Gore made climate change a global issue. Even though he was considered crazy, his message still matters today.
He founded the Climate Reality Project one year after his film "An Inconvenient Truth," which is committed to finding global solutions to the current problems.
You can use their blog as a resource to make a difference. Twenty thousand climate leaders participate in the project from more than 150 countries, making it a credible source of information.
The blog posts offer current news, new ideas about climate issues, and solutions.
8. Treehugger
Treehugger, founded in 2004 by entrepreneur and environmentalist Graham Hill, is the world's top website for news, commentary, and information about sustainability. This site attracts over 120 million visitors annually, which is quite impressive.
With an almost 20 years old library on sustainability, you can be sure to find almost everything you need to know about environmental issues. From here, you can learn about the best products to buy and actions that you can take to protect the environment.
FAQs
What are the 3 pillars of ESG?
ESG, or Environmental, Social, and Governance, refers to the three key areas that are used to evaluate the sustainability and ethical impact of an investment. The environmental pillar considers issues such as climate change, resource depletion, and pollution. The social pillar looks at factors such as labor standards, human rights, and community relations.
Finally, the governance pillar focuses on issues such as executive compensation, board diversity, and shareholder rights. Together, these three pillars provide a framework for evaluating the long-term sustainability and ethical impact of an investment.
What is ESG in simple words?
ESG, or Environmental, Social, and Governance, refers to a set of criteria used to evaluate a company's sustainability and ethical impact. Companies are evaluated based on their environmental impact, social responsibility, and corporate governance practices. ESG investing has become increasingly popular as investors seek to align their investments with their values and promote positive social and environmental change.
What is ESG called now?
ESG, or Environmental, Social, and Governance, is still commonly referred to as ESG. However, some organizations and investors may use alternative terms such as sustainable investing or responsible investing to refer to ESG practices and considerations. These terms emphasize the importance of investing in companies that prioritize sustainability, social responsibility, and good governance practices.
What is ESG in a nutshell?
ESG, or Environmental, Social, and Governance, is a set of criteria used to evaluate a company's sustainability and ethical practices. It considers factors such as a company's impact on the environment, treatment of employees and stakeholders, and corporate governance structure. ESG has become increasingly important to investors looking to align their investments with their values and promote positive social and environmental change.
Related Resources
Kyle Kroeger, esteemed Purdue University alum and accomplished finance professional, brings a decade of invaluable experience from diverse finance roles in both small and large firms. An astute investor himself, Kyle adeptly navigates the spheres of corporate and client-side finance, always guiding with a principal investor's sharp acumen.
Hailing from a lineage of industrious Midwestern entrepreneurs and creatives, his business instincts are deeply ingrained. This background fuels his entrepreneurial spirit and underpins his commitment to responsible investment. As the Founder and Owner of The Impact Investor, Kyle fervently advocates for increased awareness of ethically invested funds, empowering individuals to make judicious investment decisions.
Striving to marry financial prudence with positive societal impact, Kyle imparts practical strategies for saving and investing, underlined by a robust ethos of conscientious capitalism. His ambition transcends personal gain, aiming instead to spark transformative global change through the power of responsible investment.
When not immersed in the world of finance, he's continually captivated by the cultural richness of new cities, relishing the opportunity to learn from diverse societies. This passion for travel is eloquently documented on his site, ViaTravelers.com, where you can delve into his unique experiences via his author profile.