Green energy and sustainability are hot topics that make them perfect for those looking to enter the workforce. Many sustainability jobs are available in various fields, ranging from social governance jobs, ESG investing jobs, ESG analyst jobs, research and product support, and more.
A graduate degree will help you be competitive in the ESG jobs and sustainability field, but knowing which niche to target is how you will succeed most.
Before you start looking for sustainability jobs, consider your interests. Do you have a knack for building design, or perhaps your interest is in sustainable apparel manufacturing?
If you are looking for a more impactful field, the economics of climate change might be one of the ESG job opportunities you should pursue.
😇 Find Jobs that Make a Difference
Best ESG Jobs to Start Your Career
Environmental Protection Specialist
Have you ever wanted to be a bodyguard but lacked physical strength? If so, an ESG career path may be your second chance. The role of an environmental protection specialist is protecting the earth, but the main difference is that you use mental brawn to accomplish your goals.
They work to identify, prevent, and repair damage caused by human pollution. This entails collecting environmental samples and creating detailed reports revealing potential environmental threats.
The reports are used to help repair the damage from pollution and also restore irrigation in key areas. The processes also seek to change local community behaviors or even reclaim polluted areas.
They can also expect to make 70k per year as a cherry on top.
See Related: Best Green Jobs to Start a Sustainable Career
Urban Planner
With an average salary of around 60k per year, not only is this sustainability-focused job a way to shape climate change itself, but it is also lucrative. ESG-based urban planners work with organizations, companies, and even governments.
They help plan how to use the land to benefit the project while also working to mitigate the negative impact on the surrounding environment. Road systems, communities, retail parks, city layouts, and even green areas are all mapped out by an urban planner.
In addition to planning the design of an area, they will also create complementary social and economic programs that account for population growth in the area.
An ESG urban planner can coordinate restoration projects, modernization, and even new construction.
See Related: Best Impact Investing Books to Read
ESG-Based Landscape Architect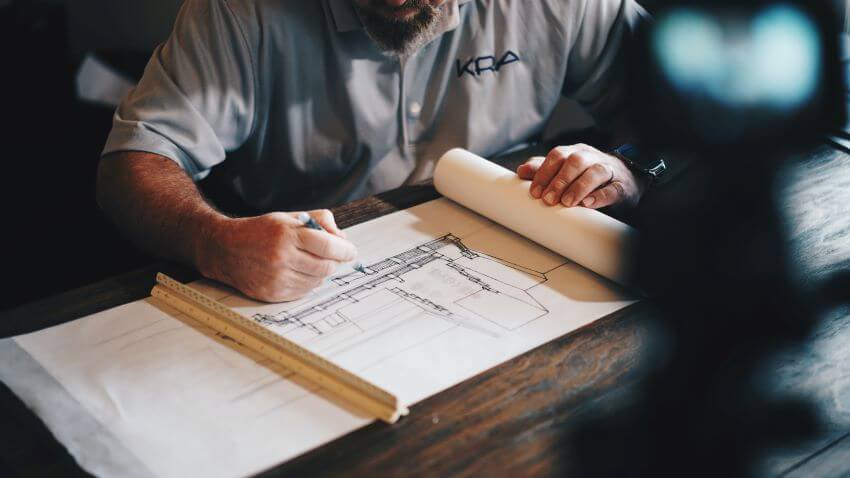 ESG Landscape architects are tasked with surveying the terrain and geography of the land before creating a design that combines new structures seamlessly with the surrounding natural environment.
This field generally is for those working in rural areas and wildlife habitats. However, they can also work in cities or other unique areas to help craft sustainable infrastructure systems.
A diverse range of technical skills, ESG knowledge, an eye for design, and a creative problem-solving approach must be successful.
Much time is spent in the office creating reports and 3D models. However, there are sometimes on-site visits required. This position is team-oriented, so you must work with other ESG specialists to accomplish your goals.
See Related: ESG vs SRI vs Impact Investing: What's the Difference?
ESG Energy Manager
ESG Energy managers are tasked with auditing the use of environmental and financial, and resources. Both the private and the public sectors use these types of managers in a variety of situations. Most municipality planning, new development, and government contracts will have an energy manager assigned to each project.
They are also in charge of designing energy-efficient projects that help control water and energy usage. Design specifications, budget restrictions, and legal requirements set forth at the start of a project that an ESG manager will be tasked with ensuring are enforced.
Manufacturing is also very labor and energy-intensive. As such, most ESG energy managers will find diverse positions available in the financial sector, making it one of the best-paying jobs in energy.
Certification is required regularly as well. Since these positions require an in-depth knowledge of resource management, it is a great way to set a strong foundation for a career in sustainability.
See Related: Best ESG Funds to Invest for Impact
Environmental Consultant
For those looking to work on a contractual basis in both the private and public sectors, a career as an environmental consultant is a great way to get a head start in sustainability.
Their duties tend to be geared towards working with water treatment facilities and other environmental agencies with services or products that affect the environment.
An environmental consultant will help target, identify, and recommend solutions for common concerns such as soil contamination, water pollution, and air quality control.
A consultant will ensure that laws and regulations are being met and that the environmental protocol of the area is part of the planning process.
Sometimes, an ESG environmental consultant may work with groups, companies, or organizations to come into complaints to prevent fines or avoid legal action.
See Related: What is a Quadruple Bottom Line?
Ecologist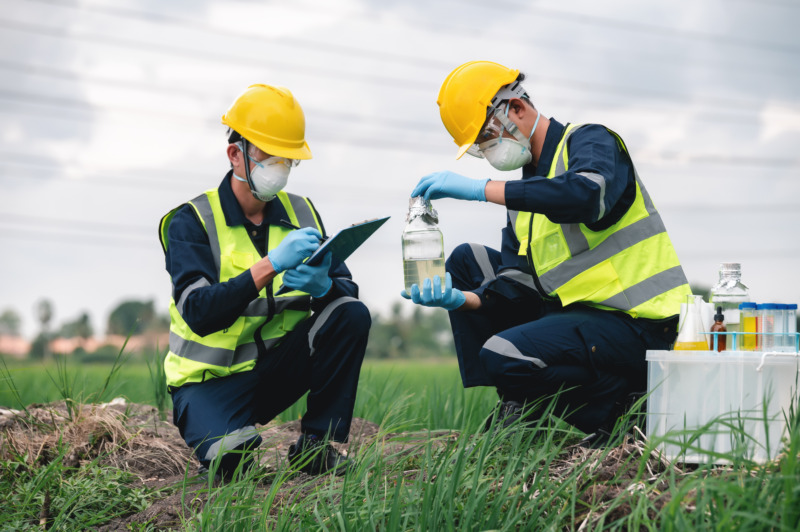 Becoming an ecologist is one of the best jobs in the climate and ESG team, a field that will help people get their foot in the door to a sustainability career. In this role, it would be your job to highlight how people and their activities affect the environment.
Most work will be with environmental organizations or governmental agencies. This role aims to understand the impact of humans on the environment through consumption and interaction.
They are then tasked with discovering and creating actionable solutions to mitigate the negative impact. Ecologists also may dive into the side effects of restoration, construction, and other community-based interactions with the environment.
See Related: Benefit Corporation vs B Corp: What's the Difference?
Energy Engineer
Working with energy is an easy way to get your foot in the door to working with a career in sustainability. Energy engineers are a critical part of the ESG field and are tasked with designing, developing, and, in many cases, helping to implement energy efficiency programs.
Most Energy engineers are called in during the development planning and construction stage. This can be for big buildings, communities, manufacturers, or even small residential projects. This field is rather broad, even with an ESG specialization.
An energy engineer may work with green construction, HVAC planning, energy procurement, air quality, or a combination. Those working in this field manage evaluation and energy auditing for their projects and are also needed to help calculate environmental conservation costs.
See Related: How to Start Investing in Women
Sustainability Engineer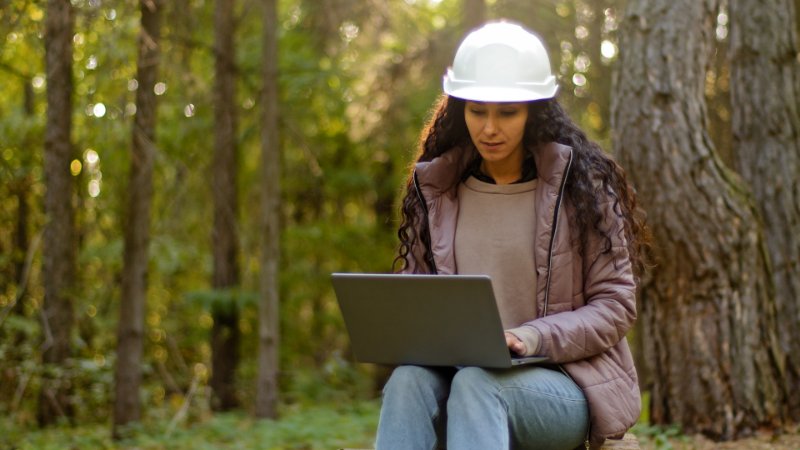 What better way to get your foot in the door of sustainability than by working with renewable energy directly? As an ESG sustainability engineer, you will create and implement viable renewable energy mandates, projects, and programs.
This will be implemented by reviewing the finances and assessing the sites of the client, company, or government project you are assigned to.
In most cases, as an ESG sustainability engineer, the work will be office-based, but at times, reviewing the site in person is required for a comprehensive assessment. To work as an ESG sustainability engineer, you must pass a fundamentals course in engineering.
With at least four years of active work as an ESG sustainability engineer, you can secure an engineering license or more in a field directly related to sustainability.
See Related: Here's How to Achieve Carbon Neutrality
Conservation Scientists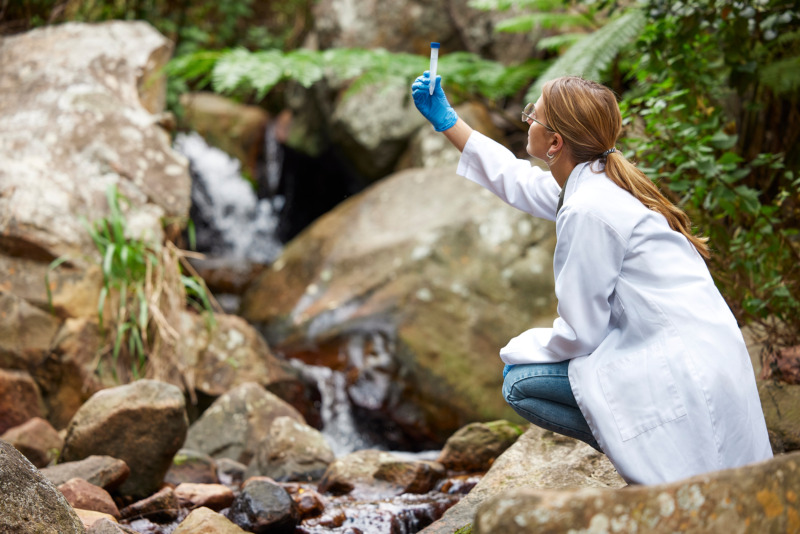 For those who love nature and science, becoming a conservation scientist is a great way to start a career in sustainability. A person in this role is tasked with managing the conservation efforts that come with forestry.
ESG conservation scientists are also in charge of enforcing government regulations surrounding habitat protection and restoration. Other fields of work for an ESG conservation scientist are agriculture management and advising.
They will monitor clear-cut land to ensure it remains useable for future planting and cultivation. Soil quality monitoring is another task of an ESG conservation scientist.
Suppose there is a natural disaster such as a fire or flood or in cases of environmental damage due to logging. In that case, they will evaluate the soil and create solutions to bring it back to its natural state or prevent further damage.
See Related: What is Ethanol's Carbon Footprint?
ESG Air Quality Engineer
Air quality is a critical part of the environment. As an ESG Air quality engineer, sustainability efforts work with the environmental effects of factory emissions, smog, natural fires, and more.
In this role, you will be tasked with using highly efficient and carefully calibrated monitoring practices to study air quality and create a detailed analysis or computer model of the results.
In addition to monitoring, they are also in charge of creating standards for air equity, which is an essential part of environmental sustainability.
When hired by government agencies, ESG Air quality engineers are responsible for tracking pollution in a specific area and, in many cases, enforcing fines and triggering legal action against those breaking the rules.
ESG Air quality engineers can also be hired privately by commercial or industrial clients to help monitor emissions and create solutions to help reduce or mitigate their pollutant output.
See Related: Best Buy Co., Inc. ESG Profile (BBY): Is It Sustainable?
Energy & ESG Analyst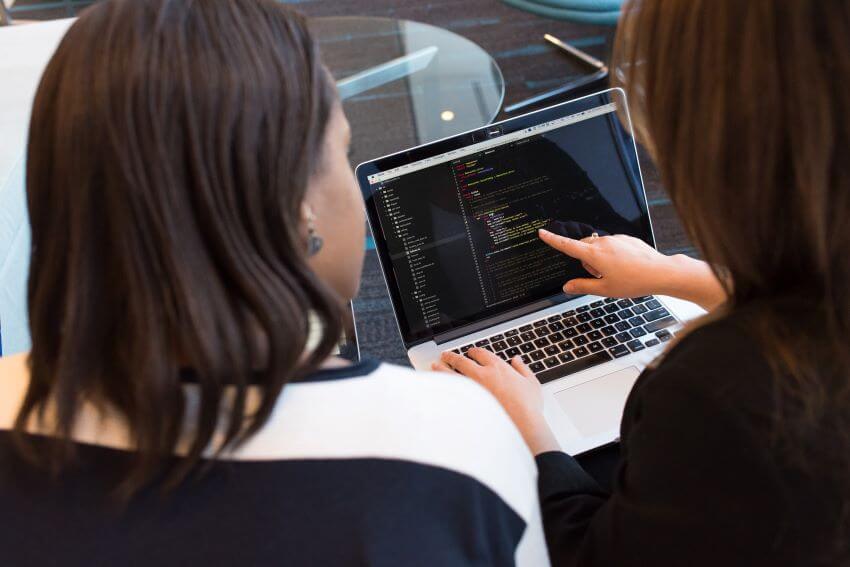 Energy & ESG Analysts have complex jobs that are in high demand. This is one of the best jobs to take if you want to have a successful career in sustainability.
This job covers energy efficiency, clean power, and renewable solutions. As an Energy & ESG Analyst, your job will be data-oriented, and most of your time will be spent analyzing collected data and innovation groups.
Once the data is analyzed, you will recommend improvements and create energy models for communities, buildings, planned projects, and more.
In most cases, you will also need to provide technical support to contractors and perform various tests to ensure energy efficiency.
Regarding moving on to a career in sustainability, working as an Energy & ESG Analyst is one of the best foundations for building your eco-centered resume.
See Related: Investing in Carbon Credits
Our Selection Criteria For Great Careers in Sustainability
Our list of top ESG careers and job opportunities will help you pick the right positions to set you on a green career path. Many ESG jobs double as sustainability jobs, also included on our list.
To make our list, a job has to feature social science, civil engineering, and environmental science in a way that focuses on sustainability or that seeks to integrate sustainable practices.
ESG investing jobs, social governance jobs, and ESG research analyst jobs also make our list because they work towards helping companies and investors make better choices for the planet, even though the positions are not directly in the line of sustainability.
See Related: Best Globalization Jobs & Careers
What Classifies a Job as ESG?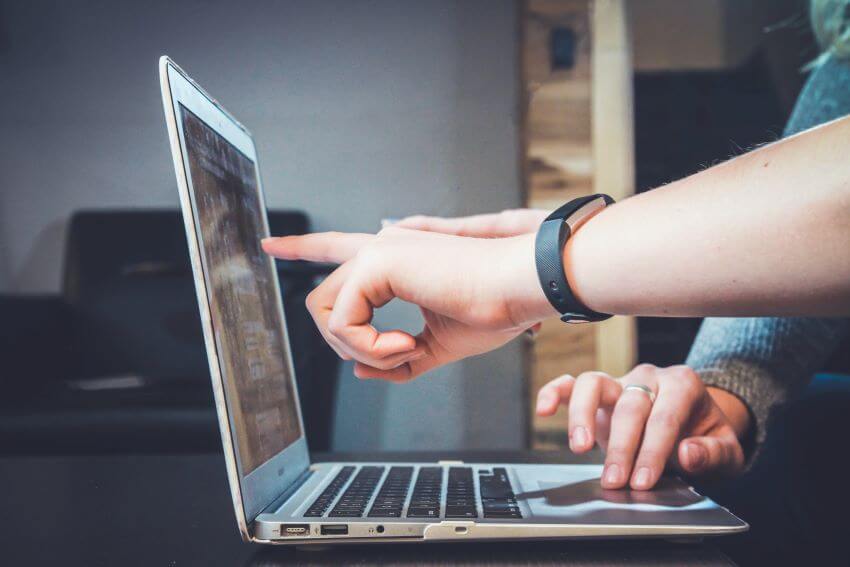 ESG is a broad definition that covers Environmental, Social, and Governance. There are many possible careers in ESG within just about every industry. Jobs that assess performance, ethics, governance, and risk related to the environment and social realm can be considered holistically ESG-related.
This can range from responsible ESG investing jobs in private equity firms to sustainability jobs in the government sector. Social governance jobs are also ESG, as they manage human risks and create sustainable, ethical returns.
ESG professionals are critical in accurately measuring the sustainability and societal impact of an investment, professional operation, government program, or environmental initiative before implementation.
Many careers in ESG also work toward providing these tabulations for existing companies and programs so that adjustments can be made to mitigate and reduce risks.
See Related: Best Vanguard ESG Funds
What are the Best ESG Jobs?
There are various rewarding roles in the ESG (Environmental, Social, and Governance) sector. Some of the top positions include:
ESG Analyst: They are responsible for researching and analyzing a company's ESG practices and performance.
Sustainability Consultant: They help businesses improve their environmental and social impacts.
ESG Reporting Specialist: They compile and present ESG data transparently and meaningfully.
Corporate Social Responsibility (CSR) Manager: They oversee a company's CSR initiatives, working to ensure ethical business practices.
ESG Portfolio Manager: They manage investment portfolios emphasizing ESG factors.
FAQs
Does ESG pay well?
ESG (Environmental, Social, and Governance) roles can offer competitive salaries, but it largely depends on the specific job and industry. For instance, ESG analysts, sustainability managers, and directors of ESG can often earn a sizeable income, particularly in sectors such as finance and technology. However, like any field, the compensation can vary widely based on experience, location, and the company's size.
Is ESG a good career?
ESG careers are those that focus on environmental, social, and governance issues in business. Pursuing a career in ESG can be a good choice for those who are passionate about sustainability and making a positive impact on the world. As more companies prioritize ESG initiatives, the demand for professionals with expertise in this area is growing, making it a potentially lucrative and fulfilling career path.
What are the career qualifications for ESG?
ESG, or Environmental, Social, and Governance, is a set of criteria used to evaluate a company's impact on the environment and society, as well as its corporate governance practices. Career qualifications for ESG typically involve a strong understanding of sustainability, social responsibility, and ethical business practices. Professionals in this field may hold degrees in environmental science, business, law, or related fields, and may also hold certifications such as the Chartered Financial Analyst (CFA) or Sustainability Accounting Standards Board (SASB) credential.
How do I build a career in ESG?
Building a career in ESG (Environmental, Social, and Governance) involves working in a field that focuses on sustainability, ethical practices, and responsible investments. To start a career in ESG, it is important to gain knowledge and experience in sustainability practices, environmental issues, social justice, and corporate governance. Networking and building relationships with professionals in the field can also be helpful in finding job opportunities and advancing your career in ESG.
Related Resources
Kyle Kroeger, esteemed Purdue University alum and accomplished finance professional, brings a decade of invaluable experience from diverse finance roles in both small and large firms. An astute investor himself, Kyle adeptly navigates the spheres of corporate and client-side finance, always guiding with a principal investor's sharp acumen.
Hailing from a lineage of industrious Midwestern entrepreneurs and creatives, his business instincts are deeply ingrained. This background fuels his entrepreneurial spirit and underpins his commitment to responsible investment. As the Founder and Owner of The Impact Investor, Kyle fervently advocates for increased awareness of ethically invested funds, empowering individuals to make judicious investment decisions.
Striving to marry financial prudence with positive societal impact, Kyle imparts practical strategies for saving and investing, underlined by a robust ethos of conscientious capitalism. His ambition transcends personal gain, aiming instead to spark transformative global change through the power of responsible investment.
When not immersed in the world of finance, he's continually captivated by the cultural richness of new cities, relishing the opportunity to learn from diverse societies. This passion for travel is eloquently documented on his site, ViaTravelers.com, where you can delve into his unique experiences via his author profile.