The increasing focus on environmental, social, and governance (ESG) factors has made ESG Key Performance Indicators (KPIs) critical in evaluating companies' sustainability efforts. Investors demand more transparency in reporting, and a company's ability to showcase effective strategies and measurable progress in ESG areas is essential to attract interest and maintain investor confidence.
ESG KPIs, which cover various aspects, including environmental impact, labor practices, governance, and diversity, provide companies and investors with reliable metrics to assess progress and performance.
The efforts to improve the environment, its workplace, the health of employees, and leadership are all on the rise to becoming top performance indicators of success.
By adopting and reporting on relevant ESG KPIs, companies demonstrate their commitment to sustainable business practices while enabling investors to make informed decisions based on the organization's long-term value creation.
As sustainability becomes increasingly important in business strategy and decision-making, companies must prioritize ESG KPIs that reflect their stakeholders' values and the industry landscape's demands.
Organizations can better address their responsibilities and drive lasting change by identifying specific, measurable, and relevant environmental, social, and governance indicators.
ESG initiatives have marched into the business world and its way of reporting success and performance. Everyone wants to make money, but financial gains are not the only way of measuring success. It's estimated that by 2030, the ESG investment industry will reach $1 trillion.
What are ESG KPIs?
ESG KPIs (Environmental, Social, and Governance Key Performance Indicators) serve as a framework for businesses to evaluate their performance concerning sustainability and ethical practices.
These metrics offer insights into how companies address pressing environmental issues, foster social responsibility, and uphold transparent governance structures. As sustainability becomes a focal point for investors, organizations, and consumers, these KPIs are crucial in assessing overall corporate responsibility.
Diverse aspects of a company's operations fall under the ESG umbrella. For the environment, such KPIs might encompass greenhouse gas emissions, energy consumption, and waste management.
They could involve workplace diversity, labor standards, and community engagement in the social domain. Governance indicators typically revolve around board structure, executive compensation, and shareholder rights.
Standardization of ESG KPIs aids businesses in benchmarking their performance against industry peers and best practices. Various frameworks and standards, such as the Global Reporting Initiative (GRI) and the Sustainability Accounting Standards Board (SASB), offer guidance on metrics to adopt.
As risks related to climate change, social unrest, and corporate scandals rise, organizations must effectively measure their impact and respond accordingly.
Implementing ESG KPIs offers several long-term benefits for stakeholders. For investors, these measurements can help to identify companies with sustainable financial prospects and lower risk profiles.
Organizations can ensure they adhere to environmental regulations, foster an inclusive workforce, and maintain responsible governance structures – all of which contribute to their trustworthiness and market reputation.
Examples of ESG KPIs
KPIs are reliable ESG metrics to measure ESG performance. A few of the most relevant examples are as follows:
Environmental KPIs
Carbon Footprint: This KPI evaluates an organization's total greenhouse gas (GHG) emissions, often expressed as carbon dioxide equivalents (CO2e). Tracking the carbon footprint helps businesses assess their efforts in reducing GHG emissions.
Energy Consumption: Measuring the total amount of energy a company uses, including electricity and fuel, reveals its efficiency and commitment to sustainability. Monitoring energy consumption allows organizations to discover opportunities to reduce waste and improve efficiency.
Water Consumption: This KPI measures the total water usage by a company, highlighting the resources required for production and operation processes. Assessing water consumption identifies areas where water use can be minimized or recycled.
Waste Management: Tracking the amount and type of waste a company generates indicates the effectiveness of waste reduction, reuse, and recycling policies. This KPI can encourage resource efficiency and responsible waste handling.
Social KPIs
Diversity and Inclusion: This KPI assesses the representation of different groups within an organization's workforce, such as gender, ethnicity, age, and disability. Promoting diversity and inclusion creates a more inclusive and supportive work environment, helping businesses attract and retain top talent.
Employee Diversity: Measuring the ratio of various employee groups, such as by gender or ethnicity, provides insight into a firm's commitment to equal opportunities and efforts to remove potential biases from the hiring process.
Governance KPIs
Board Composition: Analyzing the diversity of a company's board members in terms of gender, ethnicity, and professional background reflects a firm's commitment to diverse viewpoints and effective decision-making processes.
Sustainability Reporting: A company's engagement in sustainability reporting demonstrates its commitment to transparency and accountability in addressing ESG issues. The frequency and quality of such reports indicate how seriously a firm is addressing ESG concerns.
What KPIs are used with EFFAS guidelines for ESG?
The European Federation of Financial Analysts Societies (EFFAS) has developed an ESG framework that provides guidelines for reporting key performance indicators (KPIs). Some examples of KPIs used within EFFAS guidelines include:
GHG emissions intensity
Energy consumption per unit of production
Water withdrawal per unit of production
Employee turnover rate
Gender diversity on the board
Anti-corruption policies and training initiatives
Which ESG indicators are recommended by the European Commission?
The European Commission recommends a set of Non-Financial Reporting Directives (NFRD) for ESG-related disclosures. The key sustainability indicators encouraged by the European Commission include:
Greenhouse gas emissions (scope 1, 2, and 3)
Water consumption
Waste production and recycling rates
Occupational health and safety
Human rights due diligence
Board diversity
Remuneration policies
How to Select and Start Tracking ESG KPIs
Selecting and monitoring relevant ESG KPIs can tremendously boost a company's sustainability performance.
By identifying and regularly assessing these indicators, businesses can foster transparency, achieve strategic targets, and improve supply chain accountability. The following paragraphs provide insights into how companies can choose and track ESG KPIs effectively.
Conduct a thorough Materiality Assessment to determine which ESG factors are most pertinent to your organization. This method identifies the ESG issues with high impact on your business operations, allowing for prioritizing KPIs that will drive meaningful change.
A Materiality Assessment facilitates the allocation of resources towards the most pressing environmental, social, and governance topics.
Once you've identified relevant KPIs, it's essential to establish robust monitoring systems. Utilizing software or technology solutions designed specifically for ESG performance tracking makes the process more straightforward and accurate.
These tools help collect, analyze, and report on ESG data, ensuring stakeholders can efficiently evaluate the company's progress. To enhance transparency, consider these key aspects when selecting KPIs:
As you track ESG reporting and performance, remember that consistency in data reporting is crucial. Regularly share the information among stakeholders, including employees, investors, and regulatory bodies. This practice fosters trust, accountability, and improved decision-making.
Lastly, periodically review your ESG strategy to ensure it remains relevant and effective for your ESG reporting. Reassess your KPIs as necessary, considering evolving regulations, market conditions, and stakeholder expectations. Your organization can maintain its commitment to sustainable and responsible growth by staying agile and adaptable.
List of ESG KPIs
| KPI | Calculation/Description | ESG Section |
| --- | --- | --- |
| GHG Emissions Total Benchmark | Total greenhouse gas emissions in CO2 equivalent produced by the company over a specified period. | Environmental |
| Energy Consumption Total | Total energy consumed by the company over a specific period, usually measured in MWh or GJ. | Environmental |
| Total renewable energy produced from wind | Total energy generated from wind power installations owned or operated by the company, measured in MWh or GJ. | Environmental |
| Percentage of renewable energy produced as of total energy produced | (Total renewable energy produced / Total energy produced) x 100 | Environmental |
| % of energy in kwh from renewable energy sources as of total energy consumed | (Total energy consumed from renewable sources in kWh / Total energy consumed in kWh) x 100 | Environmental |
| NO, SO Emissions total | Total emissions of Nitrogen Oxides (NOx) and Sulfur Oxides (SOx) over a specified period, usually measured in tonnes. | Environmental |
| Investments in Renewable Energy Generation as of Total Investments | (Investments in renewable energy projects / Total investments made in the period) x 100 | Environmental |
| Total water consumption | Total volume of water consumed by the company over a specified period, usually measured in cubic meters. | Environmental |
| Total water recycled | Total volume of water that was treated and reused within the company's operations over a specified period. | Environmental |
| Total waste produced | Total volume or weight of waste produced by the company over a specified period. | Environmental |
| Percentage of waste recycled | (Total waste recycled / Total waste produced) x 100 | Environmental |
| Total land used for operations | Total land area occupied by the company's operations, usually measured in square meters or acres. | Environmental |
| Reduction in carbon footprint | Percentage reduction in the company's carbon footprint compared to a previous period or a set benchmark. | Environmental |
| Investments in sustainable technologies | Total monetary investments made in sustainable or green technologies over a specified period. | Environmental |
| Percentage reduction in energy consumption | Percentage reduction in the company's energy consumption compared to a previous period or a set benchmark. | Environmental |
| Number of employee training hours | Total hours dedicated to training employees over a specified period. | Social |
| Employee satisfaction rate | Percentage of employees expressing satisfaction with their job and work environment in periodic surveys. | Social |
| Percentage of women in leadership roles | (Number of women in leadership roles / Total number of leadership roles) x 100 | Social |
| Number of community outreach programs | Total number of programs or initiatives aimed at benefiting the local community. | Social |
| Total funds donated to charitable causes | Total monetary donations made to charitable organizations or causes over a specified period. | Social |
| Number of health and safety incidents | Total number of incidents or accidents that resulted in injury or health issues over a specified period. | Social |
| Percentage of employees covered by health insurance | (Number of employees with health insurance / Total number of employees) x 100 | Social |
| Employee turnover rate | (Number of employees who left the company / Average number of employees during the period) x 100 | Social |
| Total number of discrimination complaints | Total number of complaints or reports made by employees or stakeholders regarding discrimination. | Social |
| Number of initiatives to improve employee well-being | Total number of programs or initiatives aimed at enhancing the well-being and mental health of employees. | Social |
| Total funds invested in employee development | Total monetary investments made in training, education, and development of employees over a specified period. | Social |
| Number of diversity and inclusion initiatives | Total number of programs or initiatives aimed at promoting diversity and inclusion within the company. | Social |
| Percentage of independent board members | (Number of board members without affiliations or interests in the company / Total number of board members) x 100 | Governance |
| Number of governance training sessions for board members | Total number of training sessions or workshops focused on governance best practices attended by board members. | Governance |
| Percentage of board members with expertise in the company's industry | (Number of board members with relevant industry expertise / Total number of board members) x 100 | Governance |
| Number of ethical violations reported | Total number of reports or complaints regarding ethical violations or misconduct. | Governance |
| Number of governance policies implemented | Total number of governance policies or guidelines implemented or updated over a specified period. | Governance |
| Percentage of operations audited for compliance | (Number of operations or departments audited / Total number of operations or departments) x 100 | Governance |
| Number of risk assessments conducted | Total number of risk assessments or evaluations conducted over a specified period. | Governance |
| Number of data breaches | Total number of incidents where unauthorized access to company data occurred. | Governance |
| Percentage of operations with implemented business continuity plans | (Number of operations with business continuity plans / Total number of operations) x 100 | Governance |
| Number of stakeholder engagement initiatives | Total number of programs or initiatives aimed at engaging with stakeholders, including shareholders, customers, and the community. | Governance |
| Percentage of operations with whistleblower policies | (Number of operations with whistleblower policies / Total number of operations) x 100 | Governance |
| Number of conflicts of interest identified and managed | Total number of conflicts of interest identified and appropriately managed or resolved. | Governance |
The Best KPIs for ESG Reporting
There are many ways to track your company's performance in ESG efforts. Some of the more important key performance indicators are a combination of all three branches and looking closely at how a company works in the best interest of the environment, its employees, and its leadership processes.
Consumer Responsiveness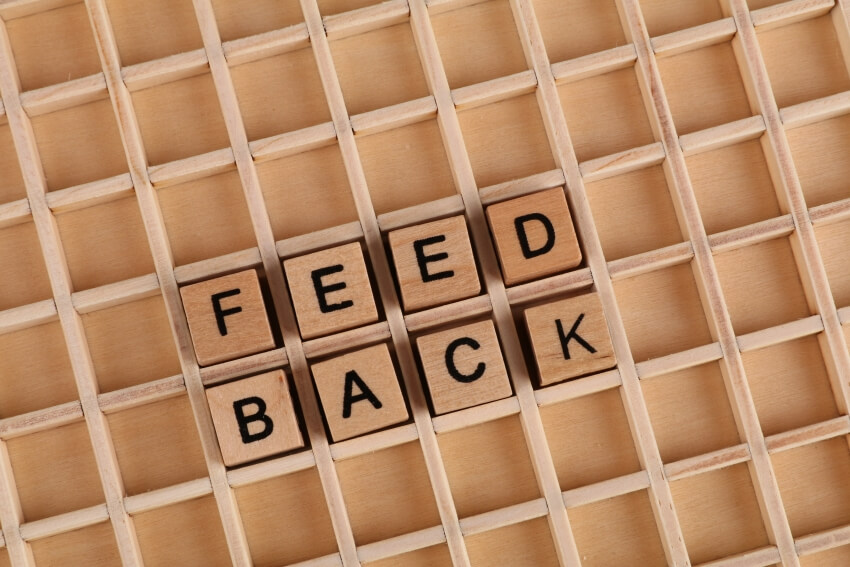 Measuring the responsiveness, ratings, and reviews is a great way to maintain your ESG efforts, especially in the social criteria branch. Maintaining relationships with the community is a crucial part of building an audience and a loyal customer base.
Also, if measuring the responsiveness leads to positive reviews, investors may be a part of it! Businesses that build sustainable practices and products can attract the eyes of buyers who are looking for just that. Here's how to track consumer responsiveness:
Ask for feedback from consumers
Create a page for consumers to leave reviews and ratings
Answer all complaints quickly and address concerns
Measuring the feedback and opinions of consumers can give your company insight into what can be better.
See Related: Best Stock Screeners to Use
Diversity in the Workplace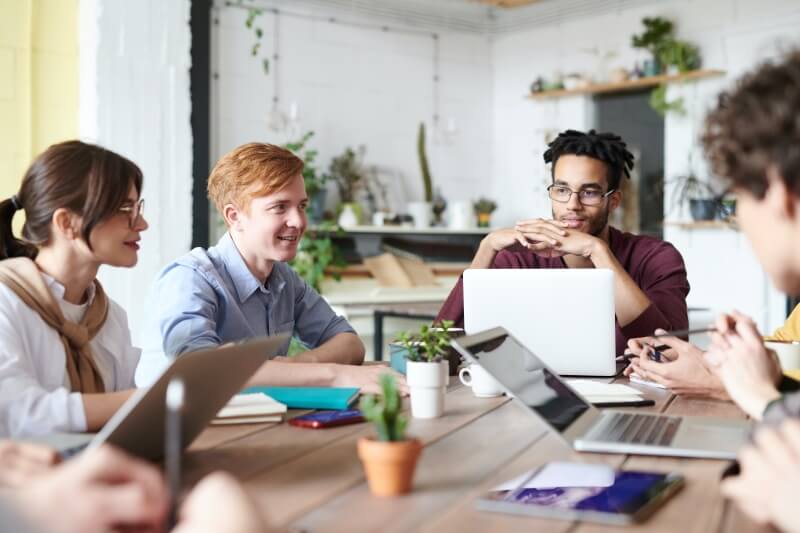 Diversity in a company is proven to enhance performance and production. While it can be that people who think alike work better, people who are different in their ways of thinking and solving problems can provide just as much efficiency.
Having a culturally diverse employee pool, with zero discrimination of gender, race, or ethnicity, can produce more integration and cohesiveness in the workplace.
Gartner conducted a study that showed how teams that were gender-diverse and inclusive outperformed teams that were not as diverse by as much as 50%. Investors look for diverse businesses in every department, especially leadership roles, where diversity plays a huge role in big decisions.
What examples of ESG governance KPIs are frequently implemented?
Governance KPIs focus on the effectiveness and integrity of a company's management and decision-making processes. Frequently implemented governance KPIs include:
Board diversity (gender, nationality, age)
Independent directors on the board
Executive remuneration policies
Risk management procedures
Separation of CEO and chair roles
Anti-corruption policies and practices
Shareholder engagement and voting rights
See Related: What is Environmental, Social, and Governance (ESG)?
Employee Health and Safety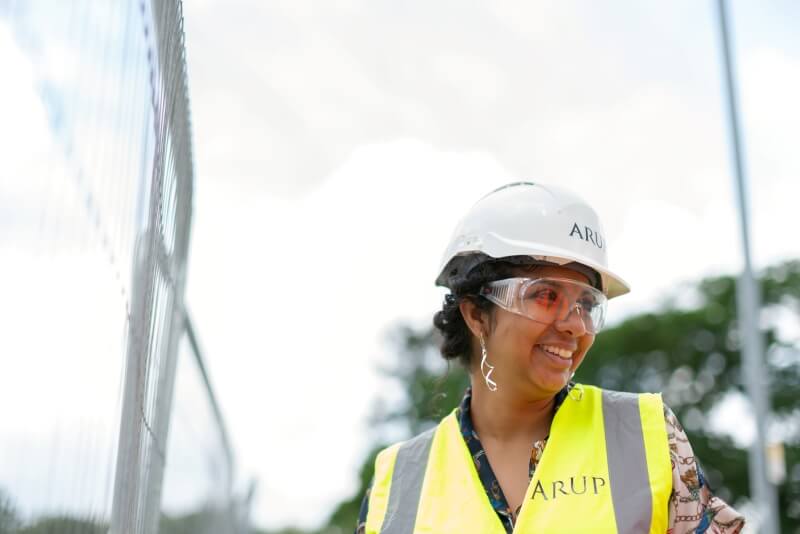 Ensuring that all employees are working in a healthy and safe environment is great for keeping the social criteria of ESG efforts up-to-date and efficient.
Managing the safety of workers can reduce work-related incidents and boost employee productivity. Also, investors would like to see businesses making sure their employees are safe, which can ensure product safety and good financial situations.
To provide safety for your employees, use these tactics:
Train all new hires and employees well
Create a space for employees to add their input and experience on the job
Ensure your facilities, products, machinery, and equipment are up-to-date
Add incentives, perks, or benefits for employees
Cultivate a culture that promotes health and wellness
Energy and Water Use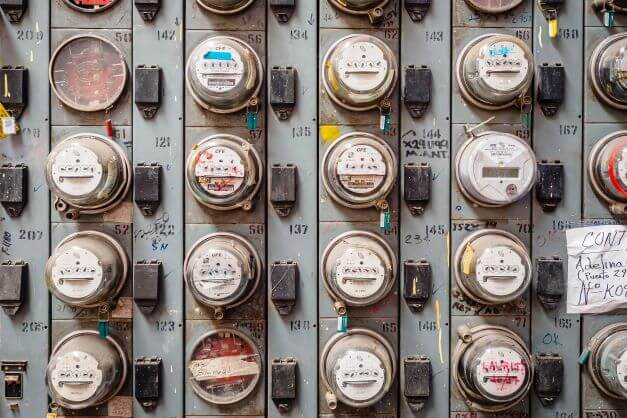 On average, businesses use 15,000 to 25,000 kWh of energy annually. Larger businesses use far more energy than smaller ones, so the absolute amount of energy used depends on the size of your business. Both energy and water use are the highest contributors to climate change, and businesses must limit this to keep up.
One of the benefits of measuring water and energy use is allowing everyone to call attention to how much is being used. This can decrease the overall costs each month (and year) and the energy and water used. It takes a small step toward sustaining an environment that humans already drain.
Here are some ways to track and reduce water and energy use:
Use energy-saving light bulbs
Turn off all lights when not needed or after business hours
Encourage employees to use natural sunlight
Monitor the temperature settings throughout the day
Having employees take these small steps can make a huge difference in making the environment (and your company) more sustainable and healthy.
Product Safety
Along with ensuring the safety of your employees, the products and services you provide will also need to be measured. Safe products will equal satisfied consumers and investors.
To improve your ESG strategy, you will want to measure your products' safety and durability. Consumer reviews are a great way to see how they are holding up and how long they are lasting. Other ways to manage and measure product safety:
Track the number of product recalls
Identify and monitor any risks associated with products
Keep track of fines or penalties associated with products
Product safety is just as important as other measures since it is the very thing that your company will make money off of. So, ensuring the products are safe and in great condition is important.
Reduction in Carbon Emissions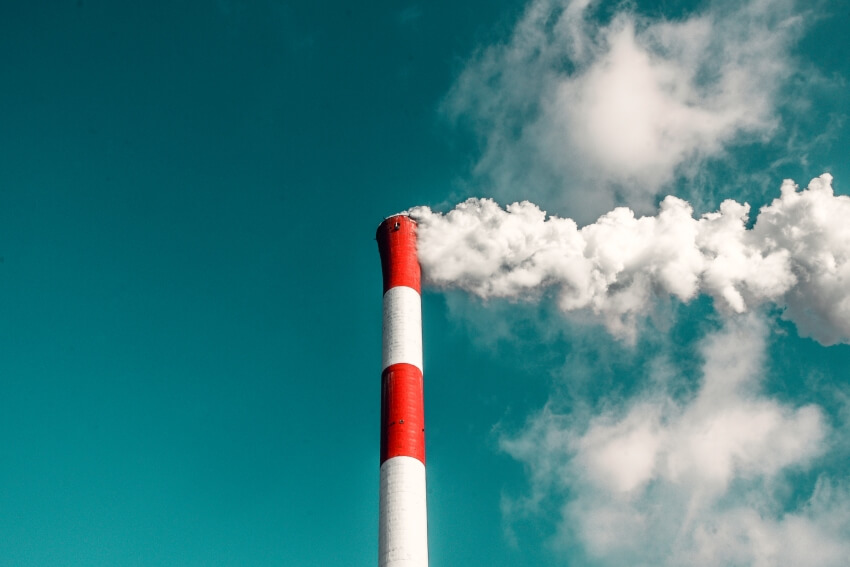 Reducing your company's carbon footprint could mean significant impacts on the environment and in a good way. Reducing global greenhouse gas emissions by investing in renewable energy and energy efficiency improvements is one of the best ways to achieve environmental sustainability.
It can also be measured so that businesses will know if they are doing their part in limiting their impacts on climate change. Through vehicle use, electricity and power, burning fossil fuels, and using heat, more carbon emissions are being released into the air, contributing to a slow but present environmental change.
One of the most significant ways businesses can start working towards a more sustainable future is by limiting carbon emissions.Here are some ways you can reduce your company's carbon footprint:
Measure your carbon footprint with TerraPass
Switch from coal energy to natural gasses
Recycle and reuse company materials
Limit electricity usage when you can
Educate yourself and your employees
Use renewable energy sources and appliances
This is an important step and one that every company should consider taking. Since the main reason for climate change is harmful carbon emissions, adopting renewable energy is a no-brainer for those looking for new ESG initiatives.
See Related: Best Carbon Credit Stocks
Reduction in Waste and Pollution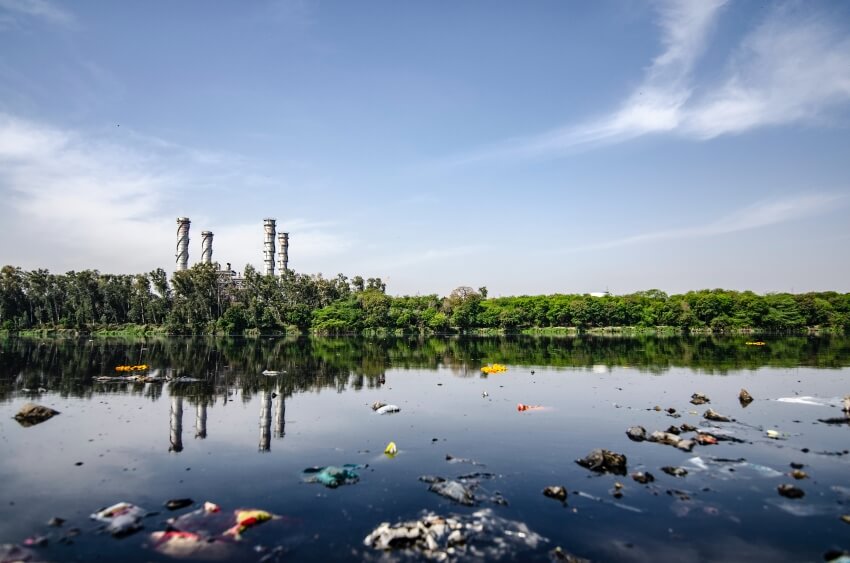 All kinds of waste are littering the environment, including animal waste, food waste, hazardous waste, human waste, fossil fuel waste, oil and gas production waste, and much more.
Just in 2002, 2.9 billion people living in urban areas produced more than 3 million tons of solid waste a day. By 2025, that amount is supposed to double!
Humans are very wasteful, and there are no signs of letting up anytime soon. Measuring your company's waste management is crucial in maintaining the best ESG practices. While targeting your workplace's waste products can be a great start, you can also look into reducing consumer waste.
Now, you obviously can't tell consumers not to waste products, but knowing that more and more of them are paying attention to more sustainable lifestyles is worth noting. More consumers will buy from businesses offering sustainable products in sustainable ways.
Here are some ways to start limiting waste from both your company and your consumers:
Offer renewal and repair for products that are worn or broken.
Live by the mantra "reduce, reuse, recycle." (I know it's cliché, but it works!)
Provide incentives to consumers to prevent products from being thrown away.
Be honest with your consumers and employees about your efforts to reduce waste.
Reducing waste is a huge advantage for businesses and the environment. It also can be done in simple steps and even used in marketing campaigns.
FAQs
Why Does Measuring ESG Performance Matter?  
ESG metrics offer a tangible way to assess a company's sustainability and ethical actions. ESG reporting communicates these metrics, showing how a company is progressing toward its ESG goals. ESG initiatives guide companies towards sustainable operations and societal engagement.
Together, these tools help companies future-proof themselves against climate change, meet demands for corporate responsibility, and ensure long-term profitability.
How many ESG indicators does the World Bank recognize?
The World Bank acknowledges a large number of ESG indicators that are utilized to assess the sustainable development performance of various countries. These indicators cover environmental performance, social well-being, and governance.
While the exact number of recognized indicators might vary depending on context, the World Bank's comprehensive approach highlights the importance of considering several ESG factors in sustainable investment decisions.
Related Resources
Kyle Kroeger, esteemed Purdue University alum and accomplished finance professional, brings a decade of invaluable experience from diverse finance roles in both small and large firms. An astute investor himself, Kyle adeptly navigates the spheres of corporate and client-side finance, always guiding with a principal investor's sharp acumen.
Hailing from a lineage of industrious Midwestern entrepreneurs and creatives, his business instincts are deeply ingrained. This background fuels his entrepreneurial spirit and underpins his commitment to responsible investment. As the Founder and Owner of The Impact Investor, Kyle fervently advocates for increased awareness of ethically invested funds, empowering individuals to make judicious investment decisions.
Striving to marry financial prudence with positive societal impact, Kyle imparts practical strategies for saving and investing, underlined by a robust ethos of conscientious capitalism. His ambition transcends personal gain, aiming instead to spark transformative global change through the power of responsible investment.
When not immersed in the world of finance, he's continually captivated by the cultural richness of new cities, relishing the opportunity to learn from diverse societies. This passion for travel is eloquently documented on his site, ViaTravelers.com, where you can delve into his unique experiences via his author profile.