Looking to invest in ESG companies that actually are making a difference in everyday life? These are the best ESG stocks to invest in today.
ESG performance is a term that covers "Environmental, Social, and Governance" performance. It includes ESG policies and ESG practices as well as other factors such as environmental impacts or labor practices.
ESG ratings are determined by management, ESG risks, policy to govern ESG considerations, and ESG performance. These are used for investment research measuring the company's rating on these factors in comparison to its industry peers or according to certain established benchmarks.
Unlock Sustainable Investing Opportunities 🌿
Join the green revolution by investing sustainably with our top partners. Discover platforms that align with your values and offer remarkable opportunities for growth.
Investing in companies that make the world a better place is an option when you partake in socially responsible investing (SRI). ESG investment is becoming more popular as a way to make an impact while earning strong returns. This type of investment also allows you to earn ESG accreditation through the Equator Principles and a rating, which identifies companies taking steps to reduce their ESG risks.
ESG ratings and research can give investors a leg up with their investment, as non-ESG securities usually don't have as strong of a balance sheet or maintain consistent financial performance. Plus, who doesn't like investing in companies that are actually helping the world rather than hurting it?
What is ESG?
ESG is an acronym that stands for Environmental, Social, and (Corporate) Governance. ESG investing is sometimes referred to as socially responsible investing (SRI), sustainable investing, responsible investing, or impact investing.
While very similar, there are some differences. SRI hails from the 1960s and 1970s, a time when "sinful" companies (e.g.- tobacco and alcohol) were starting to be actively shunned and companies associated with South Africa's apartheid period created a separation from investors for moral and ethical reasons.
Since then, SRI has remained mostly "exclusionary", meaning that companies who had/did anything against the investor's values were culled from their investment portfolio and excluded from a list of potential investments.
ESG is similar in that certain industries are mostly excluded, but it takes a broader stance by looking at the companies as a whole. Realizing that no company is likely to check all of the boxes that exactly align with an investor's values, ESG provides a framework by which companies are "graded" on how well they perform in the three areas:
environmental impact (positive and negative),
social performance (company culture, how well they treat employees, diversification, local community impact as well as society at large), and
corporate governance (strength of board of directors, executive compensation, proxy access, transparency of communication)
Read more on the difference between SRI, ESG, and impact investing if you'd like to learn more.
Why Invest Using ESG?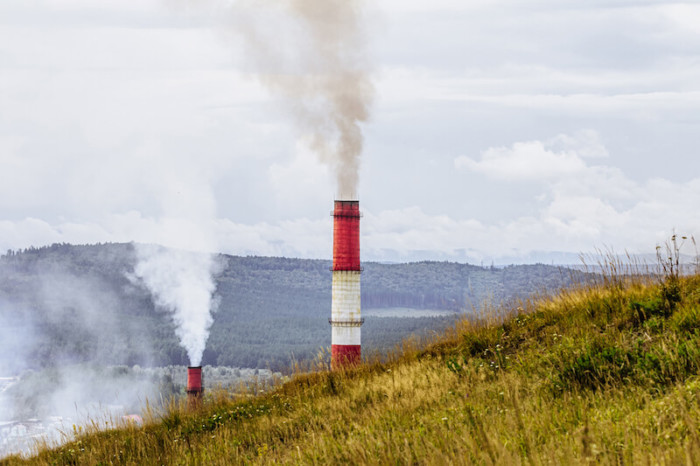 ESG investors incorporate some fundamental analysis of the companies, and as such, are likely to help identify companies that have attractive long-term investment opportunities.
And according to a 2019 Morgan Stanley report, they found that ESG funds were in line with traditional funds on their rate of return.
Moreover, those funds actually provided additional downside risk protection as shown by their performance during the first quarter of 2020 (the beginning of the Coronavirus pandemic). Of 26 sustainable funds evaluated by Morningstar after the selloff, 24 outperformed similar traditional funds.
See Related: Ethical Dividend Stocks to Invest in Today
Ways to Invest in ESG
There are primarily two ways to invest using ESG: by doing the research yourself to pick stocks of companies matching your values, or by "outsourcing" the choice to an advisor of some sort.
There isn't a "right" or "wrong" option: it's going to come down to how much you want the companies to match your ESG values and how much time you have to do the research yourself.
You are reading this article most likely because you at least want to have a better idea of which companies might be a good fit for you.
So we will provide some companies that we think might be good choices to start your search for ESG investments to add to your portfolio.
See Related: Best Climate Change Stocks
Best ESG Stocks to Invest in Today
Let's get into some of our favorite top ESG companies and stocks to buy.
Home Depot (HD)
Home Depot has seven focus areas they are working on to become a sustainable and responsible enterprise. They are the largest home improvement retailer in the US, leading to frequent dealings with wood-based products.
HD stock is a Dow Jones Industrial Average stock that has a ton of eyes on them to avoid ESG concerns with procurement and the operations of their business.
However, they have strict sourcing policies in place to prevent the use of any materials gained through conflict or exploitation of the natural resources of developing countries.
They also have strong plans to reduce their emissions by 40% by 2030 and 50% by 2035. HD stock is a top pick to maintain its strong financial performance while maintaining its strong MSCI ratings in ESG and SRI principles.
Microsoft (MSFT)
Microsoft received the highest ESG rating of AAA from MSCI ESG Research for its unprecedented commitment to reducing carbon emissions. It is the first among its peers to target "carbon negative" status by 2030 and has committed a fund of $1 billion towards that effort.
MSFT stock is one of the best ESG stocks to consider in your portfolio as they are an industry leader in ESG principles, which has translated into outstanding financial returns for investors.
Beyond this, they've really stepped up their efforts on personal data, privacy, and data security. The company's impact (aka scoring high nonfinancial indicators) has been rock solid for a number of years and its financial performance reflects that.
See Related: Best Tesla Financing Rates in the Market
NVIDIA (NVDA)
NVIDIA is known for producing graphics cards and microprocessing chips, and as such, uses many minerals in the production of its products. This makes it closely linked to both social and environmental issues as they relate to mining.
They have a very stringent policy on the use of conflict minerals, helping it rank high for both the environmental and social components.
Additionally, they train nearly its entire workforce in anti-corruption and anti-bribery, boosting its ranking in governance as well. NVDA stock is a great pick as one of the top-performing tech stocks while maintaining favorable corporate behavior while continuously outperforming industry peers.
See Related: Best Edge Computing Stocks to Invest In Today
Salesforce (CRM)
Salesforce is very focused on ESG initiatives, committing 1 million employee hours to the UN's Sustainable Development Goals. It has also joined the UN Global Compact, which is a platform for companies wishing to align with responsible business practices.
Additionally, it has started the Salesforce Sustainability Cloud and 1t.org, with the former as a reporting and tracking tool for companies to track carbon emissions.
The latter is an initiative to connect, empower and mobilize the global restoration of 100 million trees. They are one of the industry leaders in making a difference while avoiding ESG issues along the way.
West Pharmaceutical Services (WST)
West Pharmaceutical Services is a Pennsylvania-based medical supplies company and is a key supplier to the pharmaceutical, biotechnology, and generic drug companies.
They have an active commitment to ESG that focuses on key areas in environmental (sustainability and quality), social (health and safety, philanthropy), and governance (compliance and ethics, diversity and talent).
They are one of the most friendly and one of best ESG companies on the market today and deserve some serious consideration for other ESG investors looking for growth and positive values.
Texas Instruments (TXN)
Texas Instruments (TXN) is a Dallas, Texas-based electronic equipment company. TXN produces both analog and digital chips for a variety of different industries, including communications and automotive.
Since 1972, ESG has been an important part of the company's philosophy and it remains to this day, making it one of the top ESG stocks for several years in a row. Relevant environmental principles are still ingrained in TXN stock today.
To reduce energy consumption, their ESG initiatives focus on generating revenue through products that encourage sustainability and increase access to information in the community.
Other companies worth investigating
Adobe (ADBE)
Applied Materials (AMAT)
Best Buy (BBY)
BlackRock (BLK)
Cadence Design Systems (CDNS)
Hansen (CHR.DK)
Deckers Outdoor (DECK)
Emcor Group (EME)
Expeditors International (EXPD)
GlaxoSmithKline (GSK)
Idexx Laboratories (IDXX)
Intuit (INTU)
iRobot (IRBT)
Comfort Systems USA (FIX)
Lam Research (LRCX)
NextEra Energy (NEE)
Pool (POOL)
Prologis (PLD)
Teladoc Health (TDOC)
Vertex Pharmaceuticals (VRTX)
The list above is not exhaustive for ESG investors. Also, keep in mind that some brokerages have screening tools that will let you search through their listed symbols for companies fitting various ESG categories.
You will have to contact your broker to see what options they have for you and how to use their tools to find ESG investments.
See Related: How to Invest in Vertical Farming
Outsource Your ESG Investing Through Robo-Advisors
Besides an in-person advisor, there are also ESG and impact investing robo-advisors. These are digital advisors designed to help build and manage a portfolio based on your risk tolerance and goals.
They are often much less expensive than in-person advisors. The ESG movement has not been unnoticed by the robo-advising industry, with many of them offering pre-built sustainable portfolios at no additional charge. Some robo-advisors you may wish to look at:
Betterment
Betterment is a robo-advisor that offers ESG investing with its personalized investment management solution. In ESG investing, they develop and maintain ESG-based portfolios which are invested in companies that have ESG ratings of A or higher.
The industry standard is the MSCI rating for ESG. They are a leading provider of ESG research & ratings, providing ESG data and analysis to institutional investors globally.
ESG investing through Betterment is free; if you already paid for ESGs, then there is a fee of 0.15%. If you invest at least $100,000 then the fee will be waived.
Axos Invest
Axos Invest is more than just ESG investing. The company operates a full-service online brokerage firm that offers stocks, ETFs, options, and many other investment products.
This company's ESG ratings system incorporates ClearShares, an investment service where investors can purchase shares of companies and receive diversification benefits. Because different data providers use different scoring methods for measuring ESGs, the company assigns manual ratings.
Ellevest
Ellevest is a digital investment platform for women that combines investing and career planning. Ellevest was founded by Sallie Krawcheck, who has spent her career in the financial industry.
To start using Ellevest, enter your investment goal, salary, and timeline and the platform will recommend portfolios from low-fee ETFs. You can also find a financial advisor if you need help developing an ESG investing strategy.
There are two ESG investments to choose from: ESG (explore), which invests with ESG funds first, or ESGBL (balance), which focuses on both ESG and traditional funds.
See Related: Citigroup Inc. ESG Profile (C): Is It Sustainable?
Invest Passively With ESG Mutual Funds or ETFs
Another option that might appeal to some investors is to add ESG mutual funds and/or ETFs to their portfolios. This has the benefit of immediate diversification and can fill out your portfolio with just a few selections.
The downside would be that you don't get to choose exactly which companies are included, so there may be some companies included that wouldn't have been had you been choosing individual stocks.
It is suggested that you look through the prospectus of the fund to determine things like what companies make up the fund and at what percentage of the fund.
Managed funds typically have higher expense ratios, but may offer tighter screening and monitoring of companies with ESG ratings. That being said, both can offer attractive returns. Ten ESG equity funds that are top performers are:
Brown Advisory Sustainable Growth fund (BAFWX)
Calvert US Large Cap Growth Responsible index fund (CALGRO)
Eventide Gilead fund (ETGLX)
Impact Shares YWCA Women's Empowerment ETF (WOMN)
Nuveen ESG Large-Cap Growth ETF (NULG)
Nuveen ESG Mid-Cap Growth ETF (NUMG)
Putnam Sustainable Future fund (PMVYX)
Reynders McVeigh Core Equity fund (ESGEX)
Riverbridge Eco Leaders fund (ECOLX)
Shelton Green Alpha fund (NEXTX)
Each of those had at least a 38% return in 2020, with over half having returns topping 44%, and one (Shelton Green Alpha fund) at a very impressive 113.9% one-year return that year.
See Related: How to Invest in Stocks: A Comprehensive Guide for 2023
Morningstar's Highest-Rated ESG Funds
1919 Socially Responsive Balanced A (SSIAX)
AllianzGI Water Class P (AWTPX)
Boston Trust Asset Management (BTBFX)
Change Finance US LgCp FossilFuel Fr ETF (CHGX)
iShares MSCI USA ESG Select ETF (SUSA)
JHancock ESG Large Cap Core R6 (JHJRX)
Natixis Sustainable Future 2025 N (NSFEX)
Parnassus Core Equity Investor (PRBLX)
Pax Large Cap Fund Institutional (PXLIX)
Thornburg Better World International I (TBWIX)
Morningstar's Lowest Cost ESG Funds*
Fidelity® Sustainability Bond Index (FNDSX)
Fidelity® U.S. Sustainability Index (FITLX)
IQ Candriam ESG US Equity ETF (IQSU)
iShares ESG 1-5 Year USD Corp Bd ETF (SUSB)
iShares ESG MSCI USA Leaders ETF (SUSL)
iShares ESG U.S. Aggregate Bond ETF (EAGG)
iShares® ESG Advanced MSCI USA ETF (USXF)
Vanguard FTSE Social Index I (VFTNX)
Xtrackers MSCI USA ESG Leaders Eq ETF (USSG)
Xtrackers S&P 500 ESG ETF (SNPE)
* – This list includes low-cost funds earning a 4 or 5 Morningstar Sustainability Rating, plus some low-cost sustainable bond funds. (Bond funds generally do not qualify for Sustainability Ratings.)
See Related: Best Impact Investing Books to Read
More About ESG Ratings
ESG standards are not yet widely agreed upon, and as such, some companies may tout ESG compliance, but a deeper look may reveal a less-than-stellar report card.
It is important to use third-party ratings to better compare ESG ratings. However, even then, be mindful of how the data is collected, as many rely on self-reported data.
Financial firms like JPMorgan Chase, Wells Fargo, and Goldman Sachs publish annual reports that detail their ESG approaches and bottom-line results. Other companies, such as MSCI ESG Research, are actively involved in trying to provide ESG Ratings that are consistent across the industry, as each industry deals with separate issues.
To learn more about MSCI ESG Ratings, how they are calculated and how you might apply them, you can visit https://www.msci.com/our-solutions/esg-investing/esg-ratings.
See Related: Impact Investing Examples
Conclusion
While these are lists of stocks and funds/ETFs that rank high on the ESG spectrum now, these lists aren't comprehensive, nor are they necessarily reflective of stocks or funds/ETFs that best meet your individual values.
As such, these lists are provided as a starting point for you to investigate ESG stocks and funds/ETFs that you might want to add to your portfolio.
Frequently Asked Questions (FAQs)
What does ESG stand for?
ESG stands for environmental social and governance considerations of sustainable investing. An ESG rating can help investors determine an investment's chance for success.
What are good ESG stocks?
ESG stocks are rated as ESG by third-party ESG ratings. ESG stocks typically have lower risk, higher return rates, and overall better performance.
Is ESG a good investment?
Investing in environmental, social and governance (ESG) stocks is always a good idea because it impacts all investments. ESG professionals are better positioned to find sustainable ESG stocks that will outperform other investments over the long run, have less risk of bankruptcy, and generate more sustainable quarterly profits for investors.
What does ESG investing mean?
ESG investing, or environmental social governance investing, references any investment that considers the environment and social/governance considerations in its analysis. ESGs can be found in both public investments (stocks) as well as private investments such as real estate or loans with tangible collateral).
Related Resources