Our quest to reduce our collective carbon footprint and eschew gasoline has inevitably led us to seek answers from grains and crops. Plant-based ethanol is renewable, cost-effective, and earth-friendly, but is it better for the environment? What is an ethanol carbon footprint, and why is there a growing number of ethanol critics?
When it was first discovered as a low-cost alternative fuel in the 1970s, ethanol seemed the ultimate solution to humanity's obsession with petroleum. There's much to praise about this plant-based energy source. Ethanol-fueled vehicles generate less carbon dioxide emissions.
As it's mostly a product of processed corn, it slows down the demand to drill in environmentally sensitive places, including the Arctic Ocean, the north slope of Alaska, and the Gulf of Mexico.
Unlock Sustainable Investing Opportunities 🌿
Join the green revolution by investing sustainably with our top partners. Discover platforms that align with your values and offer remarkable opportunities for growth.
However, several critics believe we're looking at corn-derived fuel through rose-colored glasses. Numerous environmentalists and ethanol advocacy groups say it's worse than oil and threatens the nation's food supplies. Who are we to believe?
Is ethanol bad for the environment, and why do critics say so? How does ethanol affect the environment, and how does it fare compared to regular fossil fuels? Here's everything you need to know and it's contribution to greenhouse gas emissions.
What is ethanol?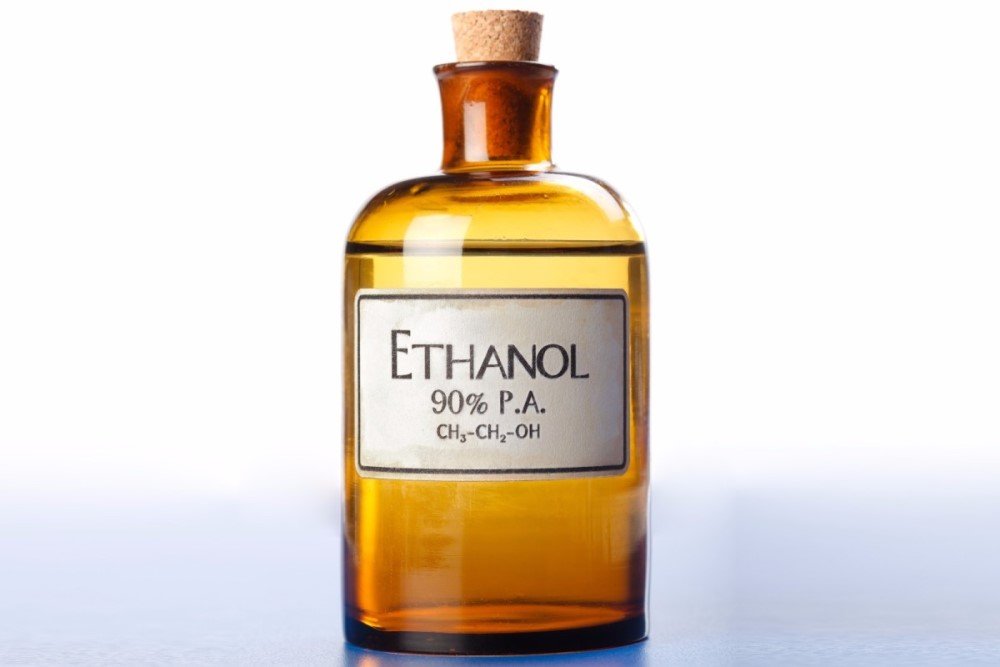 To understand ethanol's carbon footprint, you must know how it is made. Ethanol is an alcohol-based fuel derived from plant materials, including corn and sugar. The type of material used in making ethanol is called feedstock, and this varies between production facilities.
Corn or wheat is broken down in ethanol production plants called biorefineries to create ethanol. Grain biomass is converted into biofuel using living microorganisms and enzymes in these processing facilities.
Corn-derived ethanol is created in six steps: milling (grinding to the meal), liquefaction (adding water and cooking), saccharification (breaking down starch to sugar), fermentation (breaking down sugar to ethanol), distillation, and denaturation (making it unfit for recreational consumption).
Is ethanol a more renewable energy resource? Unlike fossil fuels, ethanol is a renewable resource made from plants. This is mainly why governments around the globe encourage their use.
See Related: How to Invest in Electric Car Charging Stations
How is ethanol used today?
Ethanol has a wide variety of uses, including as a solvent for perfumes and varnishes, in the preparation of flavorings and essences, as a preservative for biological specimens, as a disinfectant, and, of course, as a fuel and gasoline additive.
In the United States, most gasoline contains a certain percentage of fuel ethanol. This percentage varies between regions, but motor gasoline generally contains no more than 10% ethanol.
Those with 10% ethanol are called E10, while those with 15% are called E15. All vehicles that run on gasoline can function with E10, while only light-duty vehicles manufactured from 2001 and beyond can use E15.
Vehicles labeled with a Flex-Fuel badge can run safely on E85, a blend of fuel with 85% ethanol and 15% gasoline.
Types of fuel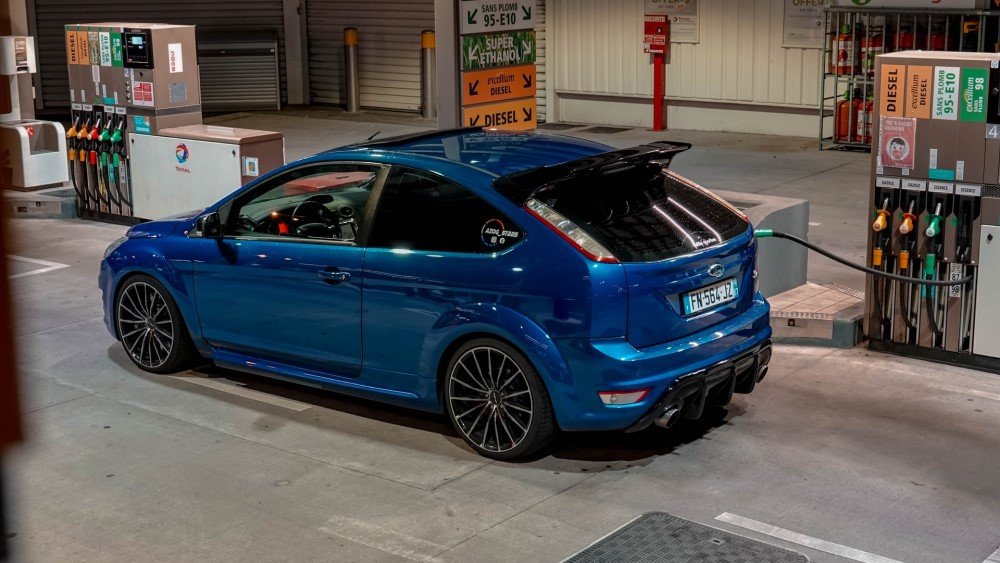 Regular Fuel
When people ask, what is ethanol-free gas? They're just talking about regular unleaded gasoline. This is the type a vast majority of American drivers use. Ethanol-free gas is pure gasoline that is not blended with corn-based ethanol.
If you're wondering, 'Is ethanol-free gas better?' Ethanol-free gas is said to be preferable for older engines, as well as lawnmowers, boats, and other tools. While ethanol-free gas has a better fuel economy, it produces more harmful emissions and environmental harm, experts say.
Diesel fuel
Diesel fuel is obtained from fractions of crude oil specifically for diesel engines. Some experts say diesel packs more energy than gas fuel, making it more economical.
Another question commonly asked is, "Does diesel have ethanol?" Diesel does not have ethanol, as it is similar to regular gasoline. Diesel vehicles produce more emissions than any vehicle but are also more efficient.
Ethanol-based fuel
Fuel labeled E15, E20, and E30 are all ethanol blends. The numerical value assigned to their label is the percentage of ethanol they contain. As long as your car was built in 2002 or newer, these blends are safe to use on your car.
E85 fuel is composed of 15% real gasoline and 85% ethanol. Since it's made from a renewable resource, it's cheaper to pump with the drawback of reduced fuel economy compared to gasoline.
See Related: Map of Coal Power Plants in the US [Interactive]
Why is ethanol added to gasoline?
Today, the most common use for ethanol is fuel. Even the regular type of gas that you get from your local fuel pump is highly likely to have some percentage of ethanol. Why is this?
Due to the amendments made to the Clean Air Act in the early 1990s, the use of oxygenated gasoline became required to assist the efficient burning of fuel in combustion. The oxygenate used then was methyl tert-butyl ether (MTBE) because of its affordable price and capacity to generate higher octane ratings.
This ended in 1995 when California found high concentrations of MTBE in its drinking water, traced back to leaky underground containers and spilled gasoline. This spurred experts to find another replacement – ethanol. Widely considered a safer replacement for MTBE and backed up by the agricultural industry, ethanol was established to be the oxygenate of choice.
Today's cars are now entirely capable of running on E10. Even older cars are unlikely to be damaged by low concentrations of ethanol.
The statistics show rising ethanol use: around one out of every 40 trucks and cars in the United States now run on a commercial mix of ethanol and gasoline. Many politicians and ethanol enthusiasts aim to see that number rise with the federal government's help.
Why shouldn't they be lower when ethanol's carbon footprint is researched? As mentioned, some experts don't think so. Here's what you need to know about ethanol's pros and cons.
See Related: Ways to Start Investing in Vertical Farming
What are the advantages of using ethanol as fuel?
1. It may be better for the environment
But how does ethanol reduce greenhouse gas (GHG) emissions? Ethanol's carbon footprint is researched to be lower than gasoline. Fuel with higher ethanol contents, such as E85, has far fewer volatile components compared to gasoline.
This means fewer greenhouse gases from evaporation. Even in low concentrations like E10 fuel, ethanol reduces carbon monoxide emissions while improving fuel octane.
Ethanol made from corn also reduces the need to drill for fossil fuel and can replace our reliance on environmentally sensitive shale oil. It also reduces the demand for new pipelines.
2. Ethanol is more cost-effective than other biofuels
Ethanol is the least expensive energy source as it can be produced in virtually any country, reducing our dependence on foreign countries.
Sugar cane, grain, and corn can grow almost anywhere, making corn production and ethanol more economical than fossil fuels, especially for developing countries that cannot explore petroleum.
Since grain, corn, and sugar cane are easily accessible, it makes sense that growing economies utilize ethanol to dial back on their fossil fuel use if they intend to save revenue.
3. It creates usable byproducts
Ethanol from corn produces two main byproducts: carbon dioxide and distiller grains. Greenhouse gases like CO2 are the byproduct of yeast fermentation and are often released into the atmosphere.
It can also be captured and utilized for several purposes, including producing dry ice, making carbonated beverages, and supporting photosynthesis in greenhouses.
Distiller grains, however, are the remaining residue from fermentation tanks. These 'grains' are composed of yeast and the non-fermentable components of cork kernels.
These byproducts are essential as a high-protein ingredient in livestock feed.
4. Ethanol production can begin in already existing infrastructure
Since we already have existing resources for ethanol production, this removes the need to create new refineries. This also improves corn ethanol production's carbon footprint. Around 2,000 U.S. fuel stations already dispense E85 fuel.
Pipelines, distribution networks, and traditional gasoline refineries can be quickly modified to carry ethanol. This is the same for fuel station resources, which could be easily transitioned to distribute ethanol with only a few changes.
5. It is an energy-balanced type of fuel
In 2007, it was reported that the corn ethanol produced in the US generated 1.3 units of energy for every 1 unit of energy input that was spent on it.
This is higher for other types of ethanol: Brazil's sugarcane ethanol offered eight units of energy for every 1 unit of energy input.
Cellulosic ethanol is a new form of ethanol with even better energy outputs – around 36 units of energy are produced for every 1 unit of energy spent on it, depending on the production method used.
See Related: Tesla Road Trip: 1,800 Miles in 3 Days (Case Study)
What are the disadvantages of using ethanol as fuel?
1. Ethanol is worse than gasoline in terms of effectiveness
While ethanol's carbon footprint is lower, its energy efficiency still pales compared to traditional gasoline in terms of effectiveness. You need 1.4 gallons of ethanol to replicate the mileage you can get from 1 gallon of gasoline.
Flex-fuel vehicles, which run on 85% ethanol, have discovered that their gas mileage rates are 25% lower, with several models even seeing a 30% reduction in city miles.
2. Ethanol is corrosive
The pipelines that carry ethanol throughout the country are retrofitted because ethanol is a highly corrosive fuel. It can absorb water and is challenging to ship long distances without protective technologies from distribution networks.
3. Ethanol requires sizeable cropland space
One of the most common points of contention over ethanol use is its need for land, which takes away from food production. According to some experts, there is an insurmountable challenge in growing enough crops to meet the demand for ethanol and biodiesel production.
To generate enough biofuels for widespread adoption, we must convert most of the world's open spaces and forests into farmland. This is a sacrifice that only a few would be willing to make.
4. Ethanol increases emissions of certain pollutants
Ethanol's carbon footprint is shown to be lower than gasoline, but burning biofuel may actually increase the emissions of several types of pollutants. Some of the fuel would come from the tailpipe unburned in any combustion.
While this is not a major problem for ethanol as its emissions are relatively non-toxic, some of the ethanol won't be completely oxidized. This generates emissions known as acetaldehyde, which contributes to ozone formation.
Several studies are already finding ways to reduce acetaldehyde emissions by decreasing an engine's warm-up period.
See Related: Investing in Carbon Credits: Do They Leave an Impact?
The complexity of ethanol carbon footprint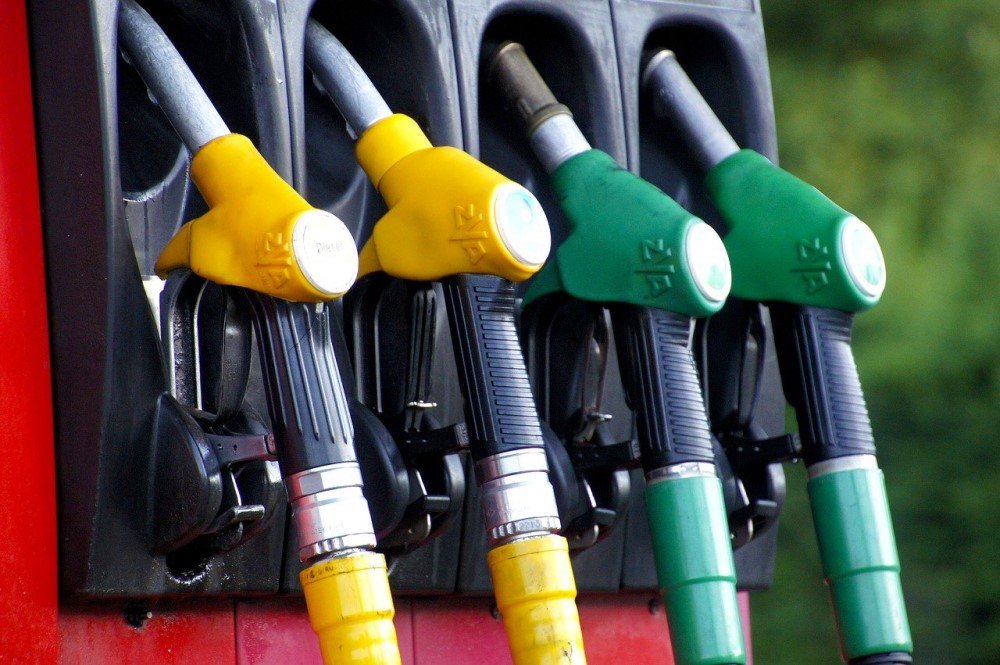 The ethanol carbon footprint has been the subject of debate for many years. Daniel Kammen published a paper in 2006 showing how corn ethanol was much better than fossil fuels for soil carbon only.
In 2008, however, several papers suggested that if ethanol was to be analyzed, it had to consider the indirect land-use change. If Iowan farmers need to convert more land into fields to grow ethanol, it would counteract the benefit of biofuel production.
In 2010, Daniel Kanmen conducted another study on ethanol, considering the effect of land use on climate change. This study showed that ethanol's carbon footprint equals gasoline's or even larger.
The issue is still debated, with claims and counterclaims volleyed back and forth. Kanmen claims that the uncertainty about ethanol's carbon intensity and footprint may be because of differences in how they model land-use change and greenhouse gas (GHG) emissions.
See Related: Capitalism and the Environment
The Case for Biofuel Production to Reduce Greenhouse Gas Emissions
No matter the ethanol carbon footprint or if you're pro-ethanol or anti-ethanol, biofuel is here to stay. Even if the Renewable Fuel Standard – the policy that mandates mixing at least 10% ethanol into our gas – gets repealed, this percentage of renewable fuels wouldn't drop.
This is mainly because refiners are already too dependent on ethanol to raise the octane of gasoline. History has proven that we can't use lead to boost octane as it is poisonous. Neither can we use methyl-tertiary butyl ether (MBTE) because of the risk of contaminating groundwater.
Building more complex refineries to process oil with higher octane would be impractical and expensive – a solution that is not likely to happen anytime soon. The bottom line is ethanol isn't going anywhere.
FAQs
Is ethanol carbon neutral?
Some research states that ethanol is much better for the environment when compared to traditional gasoline. The combustion of ethanol from biomass is widely considered carbon neutral – the biomass grown to produce ethanol absorbs carbon dioxide, which offsets the carbon dioxide produced when burning ethanol.
What is the carbon footprint of ethanol?
Regarding its lifecycle, ethanol outperforms gasoline in terms of carbon efficiency. A gallon of ethanol only produces 885 grams of CO2, while burning gasoline emits a staggering 8,887 grams of CO2. Even though ethanol has several environmental benefits, it still has some downsides, like scalability.
Related Posts