With so many countries making the shift towards sustainability, it makes sense that now is a good time to consider investing in ethanol stocks. The United States, Europe, and China have made long-lasting moves toward being green with a tripled amount of renewable energy deals sealed in recent years.
In addition to countries moving towards sustainability, combustion engines are starting to experience their final days as battery and biofuel-powered vehicles rise in popularity and accessibility.
With close to 20 countries already placing a zero-emissions target on their populations, investing in ethanol sustainability is a great way to support neutral emission transport while also increasing your bottom line.
Unlock Sustainable Investing Opportunities 🌿
Join the green revolution by investing sustainably with our top partners. Discover platforms that align with your values and offer remarkable opportunities for growth.
Globally, the top 10 performing car makers have invested over 200 billion dollars into EVA technology in addition to opening or investing in public ethanol companies that will support eco-friendly options for their upcoming green fleet development.
With this in mind, we have put together a list of some of the top ethanol stocks ETFs to invest in that show great potential for lasting growth.
Our Criteria For Choosing The Best Ethanol Stocks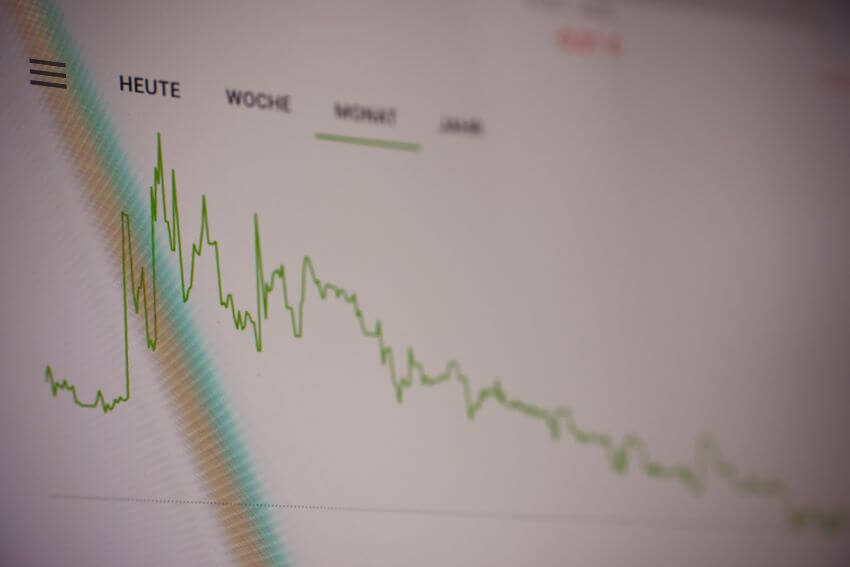 Many companies offer green investments, biofuels, and other renewable resources both those that specialize in ethanol are not as numerous. If you are interested in supporting ethanol sustainability, putting your money into ethanol stocks is a great way to go about it.
In order to make our list, companies either need to have a direct connection with the production of green energy such as ethanol, or they need to supply specific ingredients or parts needed for the production of ethanol. Overall, most of the ethanol stocks on our list offer unique competitive advantages in the field of ethanol, and most feature positive financial health.
See Related: Best Impact Investing Jobs
Top Stocks To Check Out If You Are Interested In Ethanol Investing
Bluefire Renewables (BFRE)
BlueFire produces and supplies ethanol and other renewable liquid fuels locally and internationally. The company uses cellulose from opportunistic sources such as green waste and trash sourced from municipalities.
They convert green waste into ethanol and other types of clean energy while also reducing planned production for fuel.
In terms of sustainability, not only is this company using waste for fuel, but it is also avoiding using farmland and food sources as a fuel alternatives. This works to help lower emissions, reduce waste, and create renewable energy efficiently.
This is one of only four companies that has been awarded government funding to create factories that produce cellulosic ethanol on a commercial scale.
In terms of investment, this is as close to a sure bet as you will find with biorefineries planned to be built in areas that have a high demand.
See Related: Environmental Justice Jobs | Careers That Make A Difference
VeraSun (VSE)
Ethanol plants are a much-needed part of the energy field, but some companies face problems that may cause their funding to be cut. Regardless of government subsidies, several top-rated companies are doing well even without big government help.
VeraSun (VSE) is one of the top performers in the ethanol space, with strong ratings from ESG and stocks analysts in general. Though its ratings may seem average on the surface, the economics of the ethanol sphere is rather convoluted. However, the company has shown steady gains over the last several quarters.
It also features an aggressive program for advancing its market share in the sustainability field.
See Related: Ways to Invest in Cobalt (Sustainably)
Andersons Inc (ANDE)
The Andersons is a creative way to benefit in the ethanol stocks market, specifically when agriculture bull markets are so volatile. While many countries are trying to combat rampant inflation, ethanol is still going strong.
Most companies that have agricultural commodities are being hurt by attempts to curb inflation. Still, in the field of green energy, the demand is increasing, which puts pressure on producers to maintain a steady supply. Despite the pandemic, Andersons Inc is navigating the bull market with surprising aplomb.
As a stock, it is stable mainly because the company has its hands in all aspects of the ethanol supply chain.
It offers transportation cars for other biofuel providers and export facilities, grain storage, and even has its hands in the field of fertilizer used to nourish biofuels. With so many irons in the fire investing in Andersons Inc, this year is a way to support green energy with minimal risk.
See Related: Things to Know About Climate Refugees
Pacific Ethanol (PEIX)
Due to shipping and transportation costs, the main bulk of ethanol companies will base their operations in the Midwest. Pacific Ethanol took an alternative approach and instead built several small plants up and down the West Coast to make it easier for their customers to access the fuel they need.
It is little details like this that make Pacific Ethanol a great stock to consider. Because the plants are near cattle yards, they can save money on energy which easily translates to higher gains in the markets.
See Related: Investing in Carbon Credits: Do They Leave an Impact?
Archer Daniels Midland (ADM)
Archer Daniels Midland has produced and distributed more than 2 billion gallons of ethanol per year and is planning to ramp up operations even further. The company is not only a producer of ethanol but also offers a broad range of services in the agriculture industry.
This puts the company in a unique position that allows them to maintain steady growth while also cutting costs across the board in the field of renewable energy.
ADM will often customize its green spending to match the renewable energy market, which is further supported by its diverse business portfolio. If you are interested in investing in the sustainable industry, this is a safe best stock that will offer moderate but steady returns over the long haul.
See Related: Best ESG Funds to Invest for Impact
Green Plains Renewable Energy (GPRE)
Green Plains Renewable Energy is a big promoter of green energy and a fierce preserver of its profit margins. They are all set to merge with the Great Lakes corn cooperative, which will further lower their raw corn prices and drive up their stock value.
It is the perfect time to consider investment while the cost per share is still moderate. The upcoming merger will also lower production costs which translates to better performance in the market overall. If you are looking for affordable ethanol stocks that offer a generous amount of growth potential, this is a great option to pick up before the prices soar.
See Related: Investing in Carbon Credits: Do They Leave an Impact?
Aventine Renewable Energy (AVRW)
Pure-play ethanol producers are some of the safest choices when investing the green energy. Big names such as Aventine Renewable Energy are actually the second-largest name in the field with a $490 million market cap.
They are so big that they can use their sheer size to purchase and produce ethanol on a scale that makes it harder for smaller companies to compete. It has featured a solid balance sheet for several years and even has started acquiring smaller refineries to add to its already extensive network. Thankfully, they are in the sustainable energy field not only to make money but also to help the planet.
To that end, they also offer other clean energy refineries and producers access to a unique distribution network that helps cut down on fuel transportation. In addition to reducing emissions in the industry, this side project further adds a steady stream of income which helps keep their stock performance steady.
See Related: Best Impact Investing Apps
Cosan Ltd (CZZ)
Cosan Ltd is a Brazilian company that offers a range of infrastructure segments and renewable energy options. Their main product is ethanol and sugar, both of which are distributed through a comprehensive service station network.
In addition to ethanol and sugar, the company also has a successful farmland development operation and green lubricants distribution business. The cost of production is much lower in the country, which also helps the company manage costs while still providing an international-class product.
They are smaller than other big companies in the biofuel and natural gas field, but they offer steady gains and ethical options for investment.
See Related: What is a Quadruple Bottom Line?
American Resources Corp. (REX)
Publicly traded ethanol stocks are easy to track but not always easy to understand. Rex has been available on the open market since 1984, and the company itself was founded in 1980. It offers natural gas and is a distiller of grains. In recent years it has also entered the renewable energy market and offers retail ethanol.
What makes this company such a great investment for ethanol stocks is that it also is a holding company in various energy entities, several of which are focused on renewable energy. Their factories are located on the corn belt, which cuts down on cost and helps them maintain a minimal carbon footprint.
The company is able to produce just over 700 million gallons annually and is planning to expand its operations in the coming years. Despite the pandemic and the general global slowdown in consumption, their portfolio has shown some moderate gains.
See Related: History of Impact Investing
SunOpta (STKL)
SunOpta, Inc. was founded in 1973 as a food and mineral company. It has since grown to become a multi-national company with a diverse portfolio of businesses and interests.
All of the businesses under the SunOpta umbrella are high-growth in addition to being completely ethical. The company's focus has always been natural and organic food markets, so stepping into clean, green energy was a natural progression.
They have three main units in their business that are focused on processing, sourcing, and distributing organic and natural food products SunOpta Food Group. Another which is focused on distributing, recycling, and producing industrial materials – Opta Minerals Group.
Also, the third is tasked with creating proprietary pretreatment systems specifically for pulp processing, food processing, and renewable fuels industries. The proprietary nature of each of their sections gives them a competitive edge and also makes their ethanol stocks so valuable.
See Related: Best Farmland REITs
Is Ethanol Good for the Environment?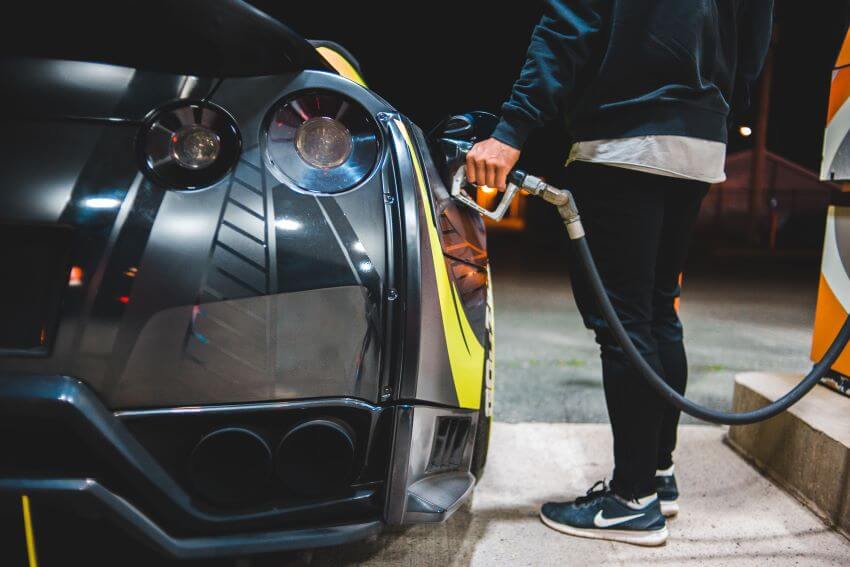 Before investing in ethanol stocks it makes sense to wonder if ethanol is good for the environment. Overall, it is better than fossil fuels, and it also produces fewer greenhouse gas emissions for the same usage. Most ethanol-gasoline blends such as E85 have between 83% ethanol and also feature less volatile components than traditional fuels.
The benefit of ethanol sustainability is far-reaching, being that it is a product of processed corn that grows in abundance all over the world. This reduces the need for drilling and also reduces the need for the use of shale oil.
As a result, using and investing in ethanol stocks is good for the environment and is beneficial for your bottom line.
See Related: Best Impact Investing Books to Read
How to Invest in Ethanol
If you care about ethanol sustainability investing in green energy is pretty simple. With the spotlight on non-hydrocarbon energy, ethanol stocks have soared. You can invest in a producer of ethanol directly, or you can buy ethanol stocks from a company that is supporting companies that produce ethanol.
For example, you can buy stock in a company that manages the processing of the corn that is used in ethanol production or even in the farms that supply the corn to ethanol producers.
Archer Daniels Midland is the largest producer of corn-based ethanol, and you can invest directly or in one of their subsidiary business that supports their main clean energy goals.
Related Resources