In 2015, The United Nations (UN) member states agreed to 17 Sustainable Development Goals or SDGs that they want to accomplish by 2030. The fifth goal on this list is to establish effective and full participation and equal decision-making and leadership opportunities for women. This goal extends to economic, public life, and political affairs. So in this article we focusses on best gender equality funds of 2022.
It is apparent now more than ever that companies worldwide are finding ways to do their part in closing the gender gap. When it comes to gender inequality, it affects more than just women and children.
Stakeholders, which includes regulators, investors, and employees, are becoming more particular about the ways that businesses meet societal needs. How are they treating their employees? Do they have any policies in place to address equal rights?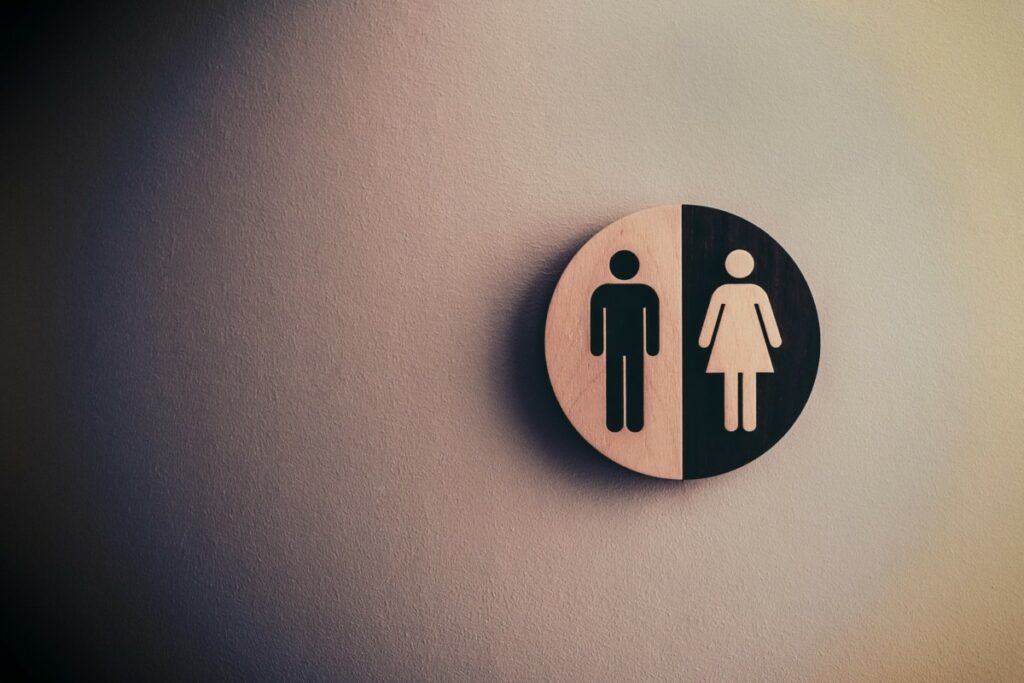 We've rounded up a list of socially responsible companies taking the stride to produce a better tomorrow for future generations. Here's how you can contribute too.
What is Gender Equality?
Gender equality is the conditions by which there is equal access to opportunities and resources despite gender. That includes their participation in decision-making and the economy.
It also refers to placing the same level of value on different aspirations and behaviors, despite sex/gender.
A key aspect of gender equality is preventing violence and mistreatment against girls and women. Research shows that societies are healthier and safer when they value men and women equally. We must all regard gender equality as a human right.
Eight Reasons That Gender Equality Is Important
Here are the top reasons that gender equality is an essential social and human rights issue that affects us all, no matter where we are in the world:
1. Better Healthcare
Studies demonstrate that women receive lower-quality medical treatment than men. Several reasons behind this include lower income and lesser education. The sexism that exists in medical research also contributes to poor care.
There is not as much research and funding for chronic pain conditions that affect women more than men. That is due to medical professionals not taking their complaints as seriously as illnesses that more frequently plague men. There will be a positive impact on women's health if they are equal.
See Related: Best Investments for Young Adults
2. It Boosts Businesses
An agency's innovation and productivity levels drastically improve when the staff is more diverse; that includes sexual identity, race, and gender. If given equal educational and employment opportunities as their male counterparts, women get the chance to have a positive impact on business operations.
The University of California conducted a study in 2016 that examined big companies throughout the state that placed women in leadership and well-paid positions. Those companies performed better than the companies dominated by males at the top.
See Related: What is a Triple Bottom Line? Definition & Examples
3. Economic Prosperity
Aside from individual agencies and corporations, equal rights for women also benefit the entire economy. The Organisation for Economic Cooperation and Development, or OECD, is an international entity that tries to develop better policies to improve the quality of life.
If the 37 countries of the OECD matched Sweden's female employment rate, the GDP would increase by at least six trillion dollars. Lower pay for women hurts the economy in the long run.
See Related: Most Unethical Banks You Need to Avoid
4. Healthier Children
This benefit comes through multiple reforms. If women can make reproductive decisions for themselves, they can also provide a better quality of care for the children they choose to have. If they had equal pay to men, they could also offer better healthcare, food choices, and education for their children.
Studies have consistently demonstrated a link between mothers with higher levels of education and a reduced infant mortality rate.
Growing up in a society of equal opportunity for all breeds more well-rounded children than one that suppresses women and those of a different race.
See Related: Best Banks for Low-Income Earners
5. Improved Legal Protection
Currently, the law does not adequately protect women from economic, sexual, and domestic violence. As a result of these types of violence, women's freedom and safety are always at stake.
If countries increase the legal protection for women against these crimes, it keeps women and girls safer and happier.
6. It Promotes Racial Equality
There is a strong connection between racial equality and gender equality. Race is a significant factor when it comes to the gender pay gap as well. Asian and white women have higher wages and salaries than Hispanic, African American, and Native American women.
In the United States, African Americans are at high risk for death because of pregnancy complications. When you improve gender equality, race equality follows.
7. Lower Poverty Rates
Young girls experience the highest poverty rates, and as they get older, the gender gap as it relates to poverty becomes more apparent. Again, because girls/women don't receive equal education opportunities, this can be seen in their financial situations as adults. Additionally, women often don't work once they get married.
This becomes a cyclical pattern of poverty for women and their families. By investing in equal rights for women, countries can effectively reduce their poverty levels.
8. Reduced Human Trafficking
Women and girls are the primary victims of human trafficking, though men can also be victims. Because they are typically more vulnerable, they're easier targets. Instability and poverty are catalysts for human trafficking because the trafficker will intentionally target marginalized and poor communities.
Under the guise of possibly improving their lives, many women get forced into sexual exploitation. If there are more equal rights and higher education, access to resources, and safety for women and children, we could see trafficking numbers decrease.
See related: 6 Reasons Why Gender Equality is Important
International Support
According to the international sustainability agenda, gender equality is a pressing issue that countries should prioritize. Companies have begun improving their practices by investing in multiple resources to obtain gender equality and boost financial value over time.
They are also starting to develop public-private partnerships that have also helped concerning accountability among corporations.
While large and private companies worldwide have the chance to make a huge difference through their influence alone, stock exchanges are in a unique position.
The SSE (Sustainable Stock Exchange) is an initiative developed by the United Nations. It assists stock exchanges in making an impact. They can connect with other investors, companies, and policymakers who agree with sustainable development and support it in capital markets.
What Is Impact Investing?
Over the years, the prevalent belief was that investing and philanthropy were separate endeavors. One advocate for social change, while the other promotes financial gain. The idea that these two ways of thinking could integrate is fairly new.
Impact investment is when someone invests in a company, fund, or organization that intends to contribute to SDG 5.
Impact investing tries to produce a financial return while also generating environmental and social benefits. Current estimates say that the impact investing market is worth almost nine trillion dollars in the United States alone.
How Do I Invest in Gender Equality Stocks?
If you're an individual investor who would like to begin purchasing stocks that specifically promote gender equality, there are a few steps you can take. You can invest in individual companies with excellent gender equality practices or invest in funds that directly affect the movement.
That includes spreading awareness, contributing to charities that promote women's rights, placing women in promising positions on the board, and so on.
Additionally, certain indices also showcase businesses that advocate for gender equality. Take note that companies found in violation of UN principles will not be on the list. That includes companies producing controversial weapons.
Mutual Funds
Mutual funds are a group of stocks, sometimes hundreds or thousands of businesses. A mutual fund is a well-known investment product, especially for those exploring retirement options. While this method of investing reduces your level of risk because of the portfolio diversity, there are a few problems.
It's hard to know exactly which companies you're investing in, however, and whether they have good practices. By following a gender equality index, you can view specific dates that calculate rankings, gender equality scores, and an overall grade compared to other companies.
Other funds might be actively participating in sustainable investments. So if you want to engage in gender lens investing, a sustainable fund is a great idea. These funds deliberately focus on agencies that have strong equal opportunity and diversity practices and policies.
Bloomberg and Morningstar are two databases with nearly one hundred companies that have performed well over the years. These agencies also align their values with sustainable practices.
Based on the results of a study conducted by the Morgan Stanley Institute, ESG-focused funds present less risk when compared to traditional funds. There is no noticeable trade-off if individual investors attempt to find funds that support their beliefs.
Also, when the market is volatile, there is strong statistical evidence that points to sustainable funds being more stable than traditional funds.
Methodology: What Qualifies as a Gender Equality Stock?
Equileap is the number one database for insight and knowledge about gender equality for investment purposes. This agency evaluates a business by using numerous criteria that affect equality policies.
There are 19 criteria in total, addressing topics like equal compensation, diverse representation in the workforce, women in leadership positions, paid parental leave, anti-sexual harassment policies, and more. Equileap gathers the data and researches, ranks, and rates these companies on gender equality performance.
How It Works
The Equileap Gender Equality Scoreboard makes its ratings based on the United Nations Women Empowerment Principles. Equileap researches almost 3,500 businesses, checking the publicly available information provided by the company itself.
This data includes sustainability reports, annual reports, and their websites. Every company receives a score between 0-100 on the gender equality scale. Four subsections receive a score, which are:
Policies that promote gender equality (up to 20 points)
Work-life balance and equal compensation (up to 30 points)
Accountability, transparency, and commitment (up to 10 points)
Balance in gender diversity in the workforce and leadership (up to 40 points)
Investors can view the scores and the grade that each company has to make an informed decision as to whether that company should truly be considered a champion of gender equality.
Disqualification
Any company that has involvement in gambling, weapons, or tobacco is not on the list. They also cannot have been mentioned by the Council on Ethics for the Government Pension Fund (Norway) as participants in corruption, human rights violations, or environmental damage.
Other factors of ineligibility:
An official ruling or legal judgment related to sexual harassment or gender discrimination
Two legal cases have come against an organization for sexual harassment or gender discrimination, whether it gets settled or not
Two official rulings or legal judgments related to discriminatory practices and policies on advertising and marketing that target gender differences.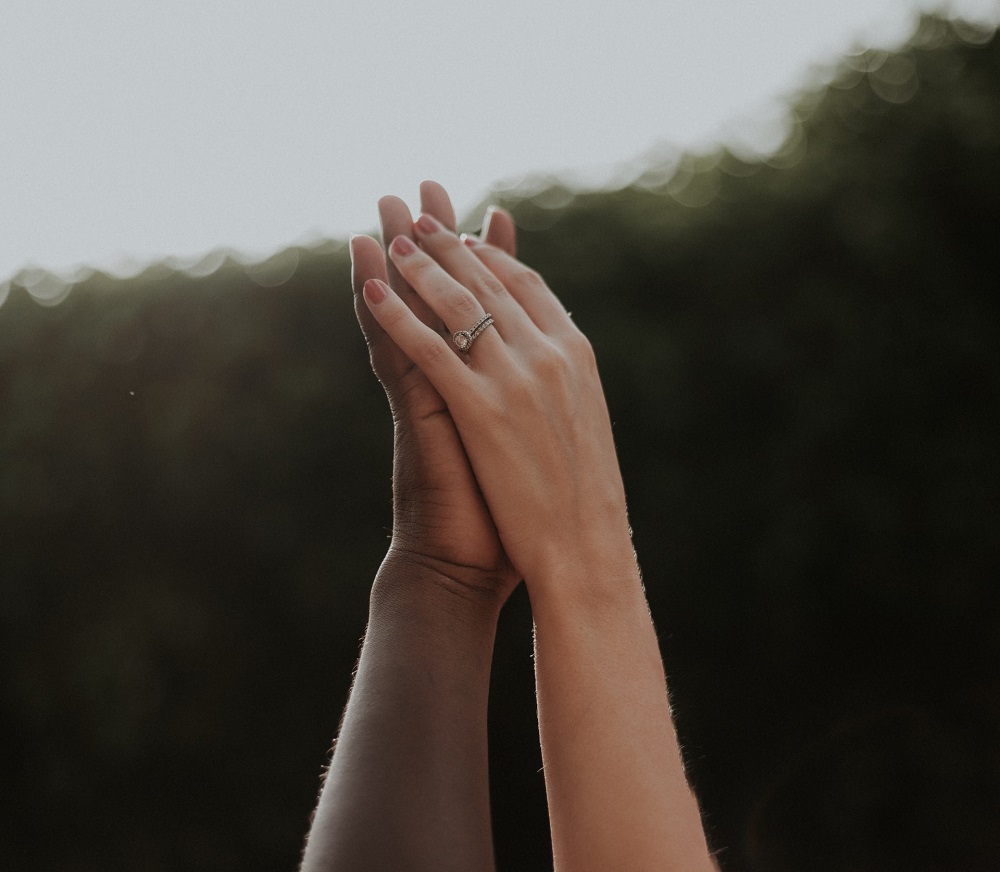 Best Gender Equality Funds
Here are the best gender equality funds available to those that want to invest in stocks that make a difference:
Domini Social Investments is led by women and for women. This firm tries to pour funds into businesses that have demonstrated a willingness to make their staff diverse. They will not contribute to any company without a substantial amount of female and minority representation in management-level positions.
Additionally, Domini invests in companies that encourage an open and accepting workspace for members of the LGBTQIA community. The fund also supports the companies that provide sexual harassment workshops and programs that advocate for respecting differences.
You can invest with confidence, understanding that Domini does not work with any companies that have a history of racial, sexual, or gender discrimination. The return on this investment has been 8.32 percent to date, with a higher-than-average expense ratio of 1.09 percent, with assets totaling $1.13 billion.
The NBSRX tries to focus its investment efforts on companies that are proactive as it relates to promoting employment diversity (racial, gender, sex). Along those lines, NBSRX wants to find corporations that take the initiative to promote minorities and women to senior-level and executive positions.
Not only this, but Neuberger wants companies to take things a step further and also appoint women to the board of directors where they can affect decision-making. Moreover, the NBSRX fund favors corporations that routinely offer support groups and facilitate diversity workshops and training.
You can also trust that their revenue goes toward companies that buy services and goods from firms owned by minorities and women. Finally, this fund will avoid investing in companies accused or named in discrimination lawsuits dealing with race, gender, sexual orientation, or disability.
While using their revenue to invest in other companies trying to make a change, investors don't have to worry about sacrificing financial gains. The expense ratio is 0.85 percent, but you can rest assured that this company takes empowerment principles seriously.
See related: What are Social Returns on Investment?
Calvert Investments has been a proponent of diversity in the workplace and promoting women to higher places for decades. Calvert's Women's Principles, created in 2004, came by way of a partnership with UNIFEM (United National Development Fund for Women). It is a worldwide code of conduct for corporations that delineates the best methods of investing in women and empowering them to pursue prestigious positions.
Calvert has the largest group of socially responsible mutual funds in America, and they are the first to focus exclusively on women's rights. Those exact principles became the stepping stones for the United Nations Women's Empowerment Principles in 2010.
This fund also made headlines in the same year when the company filed 14 resolutions on how to ensure that there is female representation on boards. As a result, eight companies changed critical policies that made it more accessible for women to get on the board of directors at their respective agencies.
Because it's a mutual fund, investment risk is low, which balances out a higher expense ratio of 0.94 percent.
Praxis Mutual Funds does its due diligence as it pertains to reviewing a company's core social values and issues before investing. The fund managers of Praxis Mutual Funds invest in companies that use a portion of their revenue to combat the human trafficking of women and girls.
One initiative that occurred in 2010 with shareholder, Wyndham Worldwide Corp, focused on ways to ensure the hotel would not be the site of unsavory trafficking operations.
More comprehensive training and procedures would help to prevent traffickers from using the hotel, and it would allow hotel staff to identify potential victims and report the activity to local police.
Furthermore, Praxis has had effective conversations with another shareholder, Delta Air Lines, Inc. The result of these meetings was the Code of Conduct for tourism, to prevent international trafficking. This initiative was created with ECPAT International, it is a global organization that dedicates itself to the protection of children that are constantly at risk.
The code functions by protecting girls and women from being exploited in both the tourism and travel industries.
Our next fund, Pax World Investments, has fostered women's empowerment and diversity through investments for many years. They have been a primary contributor in promulgating the growing evidence that promoting gender diversity yields positive financial consequences.
The Pax fund makes it a point to invest in companies that actively advance women's advancement and gender equality.
This fund sets out to vote for file shareholder resolution, proxies, and corporate discussions that involve women's progress and corporate diversity. The Pax World Investment fund now holds $1.62 billion in assets, and the fund was created in 1971.
SHE aims to invest in US companies with a large cap that also features a high percentage of women who hold positions as directors or executives. This fund launched in 2019, with an expense ratio of 0.20 percent, baked at $234 million.
Furthermore, SHE selectively chooses stocks from the top 1,000 US companies. The fund then weighs these companies based on their market cap. All companies in the top 10 percent on gender equality metrics in every sector are in this process. All stocks are limited to 5 percent of the fund.
Approximately 30 percent of the fund gets invested in the tech industry, with a total of 165 holdings. The top three notable holdings are Visa, PayPal, and semiconductor company Texas Instruments.
Large asset managers are ramping up their support of social, environmental, and governance (ESG) shareholder resolutions. The hope is that this is evidence that such resolutions will extend to diversity resolutions shortly, as it pertains to SHE.
Fidelity Women's Leadership Fund was created in 2019 and happens to be an actively managed mutual fund that intentionally invests in both mid-cap and large US stocks.
To be eligible to take part in the fund, companies must have women in integral roles in senior leadership. If this criterion cannot be met, at least one-third of the board has to be held by women. Furthermore, the company's policies have to focus on attracting, keeping, and promoting women, such as having parental leave as an option.
Finally, it's worth noting that this fund has 130 holdings which include Disney, Anthem, Salesforce, Accenture, and Microsoft. FWOMX is worth $121 million, and the expense ratio is on the higher side at 1 percent.
The Lyxor Global Gender Equality is an ETF (exchange-traded fund) that tracks the Solactive Equileap Global Gender Equality Net Total Return Index. This is a global gender index that serves as a benchmark of 150 corporations globally. There are scores concerning gender equality based on the 19 criteria outlined by Equileap.
Any companies that have affiliations dealing in gambling, tobacco, and weapons are not up for consideration. Furthermore, Lyxor ETFs are efficient for investing in the underlying benchmark index.
These ETFs offer transparent, low-cost, and liquid exposure to boot. The numbers show that investors can receive up to a 63 percent return over three years. Lyxor has an expense ratio of 0.20 percent, which is well below average, and the ETF is worth a little over $54 million.
When it comes to gender equality, Apple ranks exceptionally high on the list. Apple sponsors the National Center for Women & Information Technology, the Society of Women Engineers, and Girls Who Code. Moreover, the company has been named as Fortune's 'Most Admired Company' for 12 consecutive years.
If you visit Apple's website, you'll see its statement regarding its hiring practices. For the past five years, the company has continually hired underrepresented minorities and women. Interestingly, the company cites these efforts as the driving force behind its growth.
Apple is also proud to proclaim that they have achieved equal pay in every country in which they operate. Women and men all make the same amount when working similar jobs.
Moreover, an astounding 50 percent of Apple's new hires in the United States are all from historically underrepresented groups in the tech industry. This group includes people who identify as Black, Native American, Native Hawaiian, Hispanic, Other, and Pacific Islanders.
As you can see, Apple is an excellent candidate to invest in when it comes to gender equality. Apple is one the largest companies in the world, worth over $2 trillion.
Bumble is a female-founded and women-led company. Notably, the CEO Whitney Wolfe Herd had to brave sexual harassment in her previous place of employment at Tinder. This motivated her to leave the company to create her very own dating app. Whitney Wolfe Herd has helped to break the glass ceiling that kept women from progressing on the job.
Women-led companies have shown promising results. A recent report found that women-owned startups happened to generate twice as much per dollar that startups owned by their male counterparts.
Bumble is a great example of women's empowerment and equality in positions of leadership. Invest in a stock that has a great product and empowers women as well.
Mirova Women Leaders Equity Fund generally invests in equities which contribute to the UN Sustainable Development Goals. The fund is not only interested financially, but they also consider companies based on ESG criteria based on Mirova's in-house responsible investment research team.
Mirova Women Leaders Equity Fund chooses companies according to a thorough financial analysis that assesses strategic positioning, financial strength, and management. Simply put, the fund is looking for outperformance over the long haul when it comes to investing.
They also want acknowledgment of women's underrepresentation in senior management positions as being not a measure of inequity but a performance issue as well. Reputable research has found that there is a positive relationship between gender diversity in senior management with higher returns and better profitability.
This fund endeavors to invest in companies that perform great financially while also having social value, and companies that promote gender equality in top management positions. The fund intends to actively align with SDG 5 of the 2030 UN Agenda.
Mirova Women Leaders Equity Fund aims to create social, financial, and environmental value by investing in companies that champion gender diversity. Since securing a career path for women is among the greatest challenges, company screening is a highly selective process. Businesses have to meet strict criteria which focus on women's representation in the workplace at the executive level.
The Barclays Women in Leadership Exchange Traded Note was launched in July 2014. This ETN was created to allow investors to support the profession of gender equality in management positions in all major US corporations.
The ETN, which tracks Barclays Women in Leadership Total Return Index, is uniquely designed to provide investors with access to American companies that boast gender-diverse executive governance and leadership.
Strong research shows that corporations with gender-diverse leadership tend to display strong corporate performance in comparison to companies with less gender diversity.
To be eligible for this index, a company must have a female CEO or at least 25 percent of the board of directors have to be women. The stocks that happen to be eligible are stocks of all US-based issuers listed on The NASDAQ Stock Market or the New York Stock Exchange.
Glenmede Women on Leadership investment principally seeks out a long-term total return, which is in line with reasonable risk to principal. This portfolio, in particular, invests at least 80 percent of the total value of its net assets in equity securities. This open-end fund comes with low risk, and it has a steady growth from year to year.
This also includes common stocks of large-cap companies tethered economically to the United States. These companies must demonstrate commitment and dedication to the advancement of women. They typically do so through gender diversity in management positions and executive boards as well. This all must happen through gender-equitable corporate policies.
See related sources
Kyle Kroeger, esteemed Purdue University alum and accomplished finance professional, brings a decade of invaluable experience from diverse finance roles in both small and large firms. An astute investor himself, Kyle adeptly navigates the spheres of corporate and client-side finance, always guiding with a principal investor's sharp acumen.
Hailing from a lineage of industrious Midwestern entrepreneurs and creatives, his business instincts are deeply ingrained. This background fuels his entrepreneurial spirit and underpins his commitment to responsible investment. As the Founder and Owner of The Impact Investor, Kyle fervently advocates for increased awareness of ethically invested funds, empowering individuals to make judicious investment decisions.
Striving to marry financial prudence with positive societal impact, Kyle imparts practical strategies for saving and investing, underlined by a robust ethos of conscientious capitalism. His ambition transcends personal gain, aiming instead to spark transformative global change through the power of responsible investment.
When not immersed in the world of finance, he's continually captivated by the cultural richness of new cities, relishing the opportunity to learn from diverse societies. This passion for travel is eloquently documented on his site, ViaTravelers.com, where you can delve into his unique experiences via his author profile.