Do you support gender equality? Just over a century after the 19th amendment, which first granted some women the right to vote, was ratified, the vast majority of American adults say that they do. Overall, 79 percent believe that it is important for men and women to have equal rights.
The precise numbers do depend on who you ask. However, it is encouraging that a majority of men hold this view alongside most women and that both those who consider themselves feminists and those who don't do support gender equality.
Progress? Yes, undeniably.
Unlock Sustainable Investing Opportunities 🌿
Join the green revolution by investing sustainably with our top partners. Discover platforms that align with your values and offer remarkable opportunities for growth.
Does the fact that most people believe gender equality to be important mean that there is no more work to be done, though? Not at all. Not only do most people (57 percent, to be exact) still believe that the United States has more to do to achieve true gender equality, we also have to keep in mind that not everyone agrees on what gender equality actually means.
Different ideas about the meaning of gender equality lead to divergent views on the practical steps that still need to be taken to create a fairer society in which men and women have equal opportunities and equal rights, of course, so definitions are about far more than semantics.
One term that has become more frequently used in recent times to shed a different light on persisting inequalities and forms of discrimination is "gender equity."
What, you wonder, is the difference between gender equality and gender equity? How does talking about gender equality vs. gender equity change conversations about the work that still needs to be done to create a fair society, regardless of their gender?
If you want to see a society that allows everyone to pursue their hopes and dreams without gender-based barriers, is it gender equality or gender equity that you believe in?
Discussions about gender seem to be taking on novel nuances at the speed of light, and it is sometimes hard to keep up. Understanding the difference between gender equality and gender equity builds a foundational framework and impact that makes it easier to think about the work ahead.
What do you need to know?
What Is Gender Equality?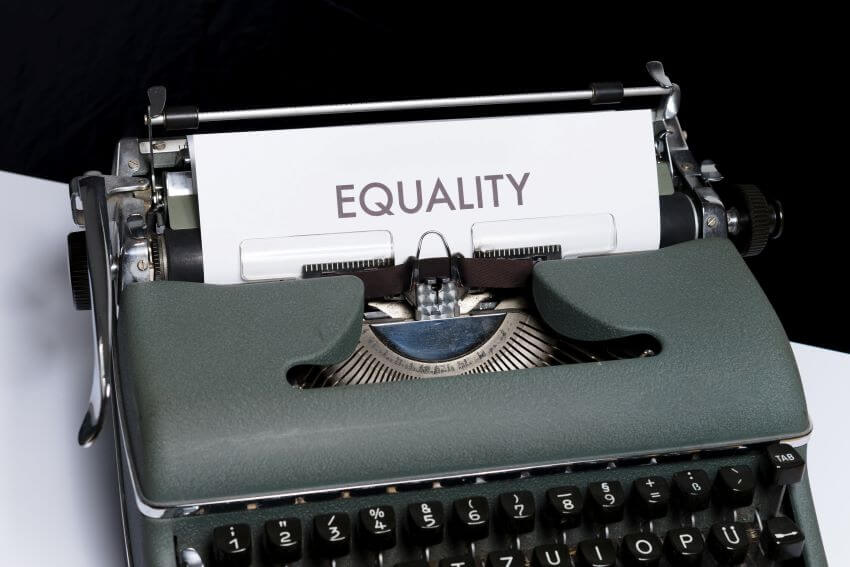 What kind of gut feeling do you, personally, associate with the word "equality"? If you are anything like most people, the first concepts that come to mind are likely to be quite similar and just as vague as the dictionary definition that Merriam-Webster offers. According to the most popular dictionary, equality is "the quality or state of being equal" — and "equal," in turn, means "the same," "identical," or "equivalent."
Those concepts can be applied to a variety of different areas, such as:
Equal rights for men and women. This means that women can legally do anything men are — such as voting, earning the same pay for the same job, serving in the military, accessing the same educational opportunities, owning property, or operating a business. It is in this area of legal rights that the greatest strides have been made thus far.
Equal treatment. While legal rights are rather black and white, either existing or not existing, this concept is already a little more challenging, as it is more difficult to quantify. Equal treatment may mean being taken equally seriously regardless of gender or having the same expectations placed on you.
Equal opportunities and access. This would mean that men and women both have the opportunity to pursue their dreams and ambitions and use the same services without gender having any impact.
Equal resources.
In its Glossary of Terms and Concepts, UNICEF sees gender equality, in short, as the "equal valuing by society of the similarities and differences of men and women, and the roles they play."
The problem with this concept of gender equality lies in the fact that it is easy to value equal treatment, opportunities, access, and resources on paper — but it is significantly more challenging to take steps to make them a reality.
The Equal Pay Act may, for instance, have given women the legal right to receive equal pay for equal work, but that does not do anything to change the fact that women still earn 84 percent of what men did in 2020.
This shocking gender-based pay gap persists for many reasons, including women taking breaks from the workforce to perform childcare duties in higher numbers and men having a higher tendency to work in professions with more generous salaries, such as in managerial roles.
The persisting pay gap between men and women offers just one illustration that gender equality on paper does not necessarily mean gender equality in practice. You may have the right to receive equal pay for equal work, but that doesn't mean you'll get it.
That is where gender equity enters the picture.
See Related: Best ESG Stocks to Invest in Today
What Is Gender Equity?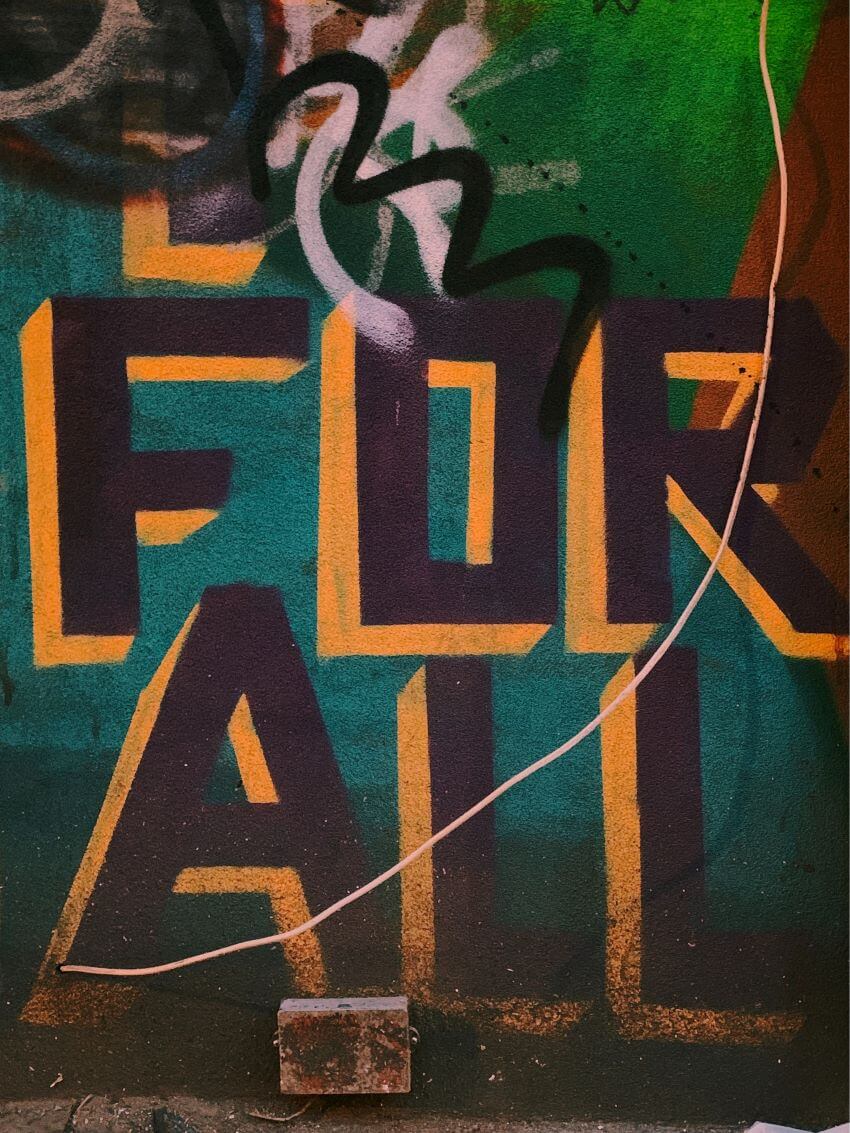 What is gender equity, and how does it differ from gender equality?
That is an important question and a difficult one because there is no universal consensus about the meaning of equity. The ultimate answer comes in two parts.
Some see gender equity as the process that makes it possible to implement the gender equality that we have already theoretically agreed to work toward in practice. This process relies on proactive steps that seek to overcome social imbalances that exist due to long-standing practices and attitudes — such as that women are less suited to take on leadership roles or work in physically demanding professions.
Another way to define gender equity is, however, a state in which men and women are not treated equally, but instead fairly — recognizing not only the differences in opportunity, access, and treatment that have thus far been a reality, but also the biological differences between men and women that do play a role in shaping their realities.
When you combine these two ways to look at equity, gender equity will refer to practices that are fair and just toward all people, regardless of gender.
See Related: How to Invest in Wind Energy
What Is the Difference Between Gender Equality and Gender Equity?
If "equality" means "the same," it follows that "gender equality" means that people are afforded the same rights, opportunities, access, treatment, and resources regardless of their gender.
Both ingrained social constructs and biological facts contribute to the fact that we live in a world where men and women are not the same.
Requiring both men and women to be on their feet all day in a service-based job like nursing or catering would be equality, for instance. Recognizing that women can get pregnant and establishing regulations that allow expectant mothers to take breaks and sit down regularly would be equality.
Setting up breastfeeding areas in malls is equitable but not equal, given that men do not need these. Giving male and female workers equal access to career advancements, but only if they can work full-time, would be another example of gender equality.
Practicing gender equity would, on the other hand, require policymakers to take the fact that women continue to spend more time caring for children and performing household duties into account. In turn, a workplace hoping to be equitable may decide to make it possible for employees to have flexible working hours to arrange childcare needs.
The same concepts of gender equality vs gender equity can be applied to social interactions and impact. However, this is more tricky, given that research has proven that people hold a wide variety of subconscious biases.
A company may theoretically be committed to gender equality, for instance, but still be influenced by ingrained outdated social ideas that, in practice, cause more men to be hired or promoted as compared to their equally capable and qualified female counterparts. In these cases, different steps are required to correct the problem.
Businesses that are determined to be equitable can:
Establish hiring practices that explicitly require equal numbers of men and women to be hired across departments, recognizing that upper management tiers are likely to be dominated by men in the absence of these quotas.
Due to socialization, men tend to feel more comfortable speaking their minds with confidence and create ways to ensure that women have ample opportunity to be heard.
Opt to perform blind performance reviews based on data from which personally identifying information is removed and doing the same during hiring processes. These steps take the subconscious bias that has been proven to be a widespread problem out of the equation.
Create policies that hold people accountable for discriminatory actions.
Take steps to create a company culture that creates more opportunities for women, including through mentorship programs, training sessions, and team-building exercises. Employees are openly encouraged to offer feedback on ways to make the workplace more equitable.
Outside the workplace, on a deeper societal level, other steps that can — and should — be taken to create equitable communities need to recognize those challenges and inequalities that disproportionately affect women, for example:
A society committed to gender equity recognizes that girls and women fall victim to sexual assault and domestic violence is significantly higher numbers than men and takes practice and legal steps to address this.
A society determined to be more equitable will actively empower girls and women as they attend educational settings. Teacher training to help eliminate subconscious biases and textbooks that eliminate woefully outdated stereotypes and gender roles in favor of those that show capable women in a wide variety of circumstances are two ways to achieve this.
A society committed to gender equity recognizes that girls and women are statistically much more likely to engage in unpaid labor in childcare and domestic work. The value of this work can be raised through more positive portrayals in the media and community, but also when governments offer compensation for these unpaid jobs, which lie at the foundation of all economies.
A society committed to gender equity would take steps to ensure that women and girls are portrayed equally and positively in literature, film, and television, including in advertising.
See Related: Investing in Low-Income Neighborhood: How Investment Can Spur Change
Do Gender Equality and Gender Equity Only Benefit Girls and Women?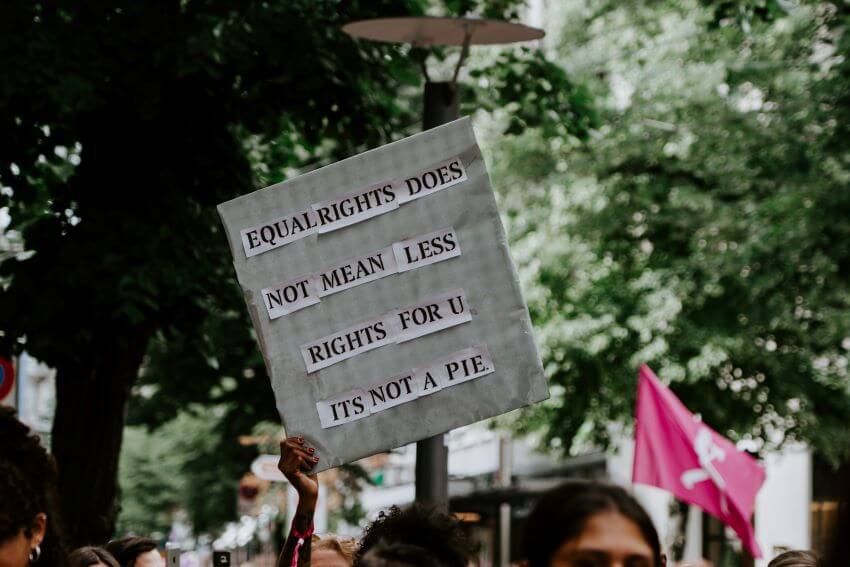 Because girls and women have historically had fewer rights and less access to opportunities, a large portion of any discussion about gender equality or gender equity continues to focus on women's rights. This will continue to be the case until systemic inequalities have been addressed to the level they barely exist.
An equitable society is, however, one that seeks to remove gender as a barrier — and as such, gender equality and gender equity benefit men and boys as much as women and girls.
True gender equity would, for instance, usher in a culture in which men who feel called to do so have greater opportunities to spend time looking after their children or take on roles that have traditionally been considered "feminine" in nature.
See Related: Best Impact Investing Books to Read
When to Use Gender Equity vs Gender Equality?
If you want to be as precise as you can in your wording, you will use the term "gender equality" to refer to practices that promote the same rights and conditions for females and males alike. You would use "gender equity" to refer to practices that acknowledge that men and women face different challenges and seek to take steps to correct that.
Gender equality may have the goal of creating the same rights, conditions, and opportunities for everyone, regardless of gender, but gender equity takes that one step further.
Equity is better than equality because it recognizes the unique challenges and advantages that each of us naturally faces, rather than ignoring them.
When you think about it, it becomes clear that we are certainly not all the same, identical, or equivalent — but we can all thrive when we have the chance when the things that make us different are not the things that hold us back. That's equity.
Related Resources