ESG investing is a great way to add diversity to your portfolio and encourage companies to look at how they affect the planet.
ESG investing also ensures that in addition to paying attention to returns, it also impacts the planet, governance, and environment as a priority. Today we will cover how to get involved in ESG investing and why it is a good way to make your investment dollars count.
ESG stocks have gotten a lot of attention in recent years, especially during the past two years of the pandemic. Overall, companies that have higher ESG scores have proven to be less volatile than more traditional companies.
Unlock Sustainable Investing Opportunities 🌿
Join the green revolution by investing sustainably with our top partners. Discover platforms that align with your values and offer remarkable opportunities for growth.
Due to this, many people are now interested in getting involved in ESG investing, thanks to the evidence that positive corporate behavior has been shown to lead to more lasting results regardless of market stresses. Before we get into how to get started, let's cover the basics of ESG investing.
What is ESG Investing?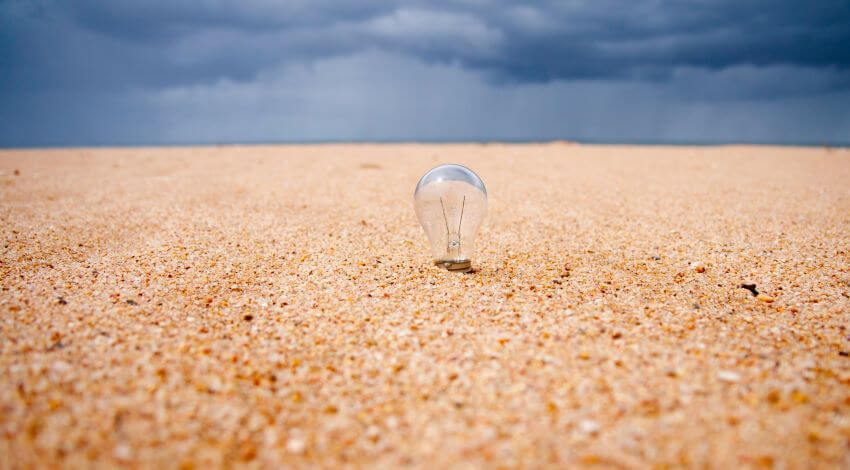 ESG stands for environmental, social, and governance. Investing refers to a sustainable way of earning and supporting companies while carefully considering the overall impact they will have on the world.
Companies or stocks are given an ESG score that measures their corporate governance, social and ethical impact, and impact on the environment. Consider it a way to better use your money in a way that fits with your value. Instead of simply making purchases from retailers or brands that you believe in, you can make an impact by applying your investment dollars to companies that share your values.
ESG investing is the best way to ensure your money supports companies and industries that share your goals and care for the planet as a whole. If you are wondering how to get involved in ESG investing, it is not much different than traditional investments.
In fact, it is the same, except for looking for a stock ESG score while also researching the performance, financials, and other information that is typically part of a pre-investment report. There are firms dedicated to managing ESG investments, and regular stock management firms also have the ability to search for, target, and add ESG investment stocks to your current portfolio.
See Related: How to Invest in Vertical Framing
Quick Start Guide on How to Start Investing for ESG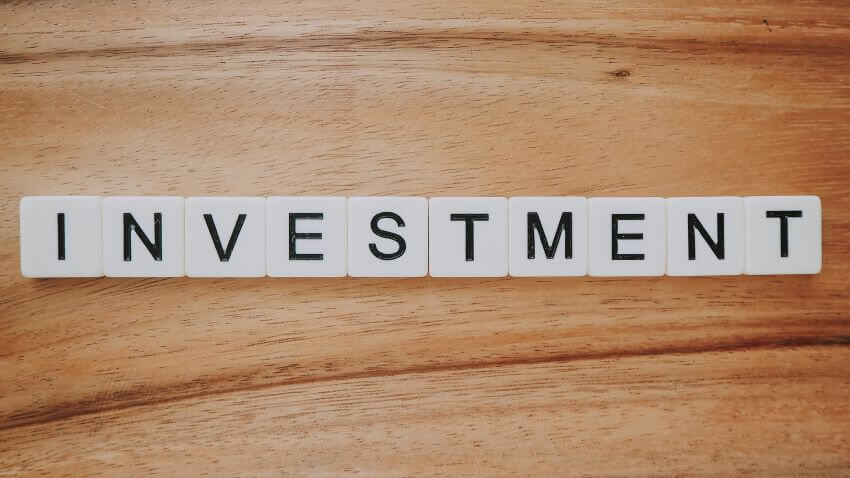 There are many reasons to be interested in ESG investments. They will help you build a more ethical portfolio, and you will be exposed to less risk, which is better for your bottom line.
Morgan Stanley released a white paper in 2019 regarding ESG investing compared with traditional forms of investment. Over the prior decade, it was shown that ESG investments and funds traded on the exchange outperformed conventional options in most situations.
In addition, ESG investments have proven time and again to be less volatile, which is good for moderate or timid investors who have lower amounts of investment capital to wager in the markets. Whatever your reasons, we are here to help you learn how to get involved in ESG investing quickly and easily.
See Related: Best Impact Investing Book To Read
Tools Need for ESG Investing
You will need a list of companies or stocks you are interested in and their published ESG rating. You can check the ratings from several of the top ESG reporting agencies. It is always good to check 2-3 different agencies because there are variations in how scores are calculated.
See Related: Impact Investing Examples
ESG Investing: How to get started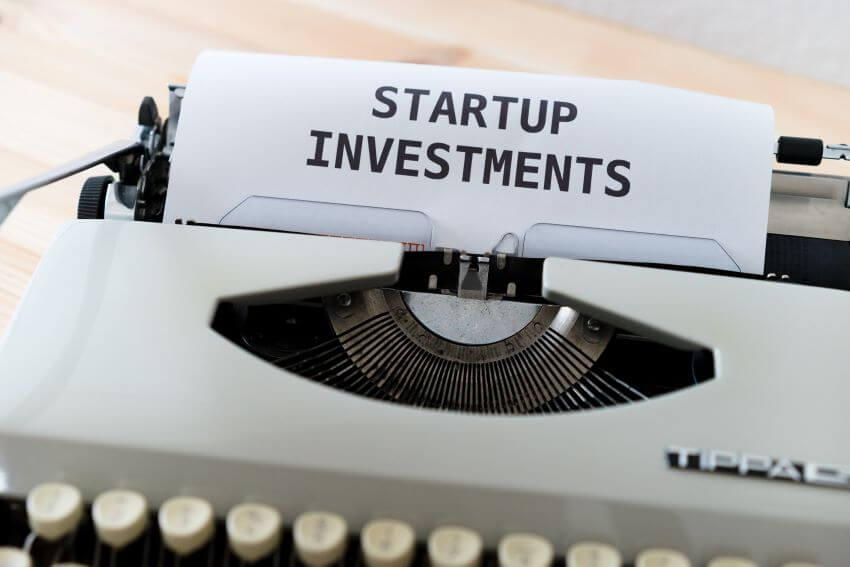 Step 1 – Plan To Invest Personally, Or Hire A Professional
Creating an ESG-centered portfolio is not hard. Still, depending on how much you plan to invest and how diverse your existing portfolio may be, you may want to consider hiring a professional. If you are familiar with investing on your own, then you can easily add ESG stocks to your regular trading schedule with a little bit of research.
Researching and choosing your own ESG investments is a good way to get peace of mind knowing that you are taking control of your finances and your future.
Hiring a firm is also a good option if you want to diversify your portfolio with large sums or if you want to offload large amounts of sin stock in exchange for ESG stocks. Another alternative is using a Robo-advisor to complete the hard work for you b selecting ESG-friendly stocks that fit your search parameters.
With all options, it is a good idea to double-check each potential company's sustainability initiative. Robo-advisors are handy tools that allow you to input your goals and your risk tolerances. Their services are much cheaper than a live advisor as well. Before signing up with one, make sure you check to see that the methodology they use features exclusionary filters and inclusionary filters.
See Related: How to Invest In Wind Energy
Step 2- Decide Your ESG Guidelines
There is socially responsible investing, there is ethical investing, and ESG investing. While all may have some overlap, they are not all mutually exclusive. Decide which values and practices are "must-haves" and which are preferred. At the same time, it is a good idea to make a list of values that are very important to you and actually see if they are ESG-approved.
Most people will find that though they have some great values, not all are ESG-friendly. For example, it is ethical to want people mining Mica to get a fair wage for their labor, but mining mica is not an ESG-approved activity.
Ensure to double-check third-party reports for issues and concerns that may not be listed on a company's website. Once you have your list, it will be easier to look for stocks and investments that fall in line with your values.
See Related: How to Invest in Carbon Credits
Step 3- Research Your ESG Investments
Once you set up a brokerages account, hire an investment firm or have your ESG criteria on hand to self-invest, you are ready to get started. After choosing which industries to invest in, it is time to start building your ESG investment portfolio. Make sure to always go over research from independent sources like Morningstar.
When choosing an ESG investment, ESG mutual funds and ESG investment stocks are the two most common options. Both offer their own advantages and disadvantages, which you should be aware of before investing.
ESG mutual funds are an effective way to bulk up your portfolio with ESG investments quickly. If you already have an investment portfolio, ESG funds are an easy way to diversify without starting over from scratch.
There are so many ESG funds to chose from, much more than even 5 years ago. At the start of 2020, there were just over 300 ESG funds available, and that number has grown in the time since. Many of these funds are issue-specific such as ESG funds dedicated to green energy. Others are general companies that offer strong ESG investment options.
This makes it easy to personalize your portfolio in a way that helps target your goals and increase the impact in the industries you desire. You can also look through the prospectus of an ESG fund to find more details about the companies that are on the investment list. It will also show the expense ratios, or you can use a mutual fund calculator to calculate the expenses on your own.
Individual ESG stocks are rather abundant. It is a good idea to balance the number of individual stocks in your portfolio to reduce your risks if one company fails or drops in price dramatically. Of course, if there is a company you want to support and feel it will perform well in the future, feel free to invest, but also include other ESG stocks to maintain a healthy balance.
Companies that provide impact reports are solid choices because they talk about their carbon emissions, initiatives, and sustainable programs transparently in a way that can help you make an informed decision regarding your choice to invest.
Workplace ethics are an important part of ESG that many people overlook. Instead of checking the company profile for reviews, look at third-party websites such as Glassdoor to determine if the environment is in line with your core values before investing.
See Related: What is Quadruple Bottom Line?
Step 4- Choose Your ESG Investments
Now that you have a general idea of what companies or ESG funds you are interested in, you need to choose your investments. Have a budget in mind when you start investing, and then spread that budget across all of your ESG investment choices.
Checking the long-term goals and performance history of each ESG option will let you know what to expect in terms of returns. For those that feature long-term payouts, consider investing a bit more if you can afford it. For those with short-term but high return expectations, invest well but make sure that these investments don't make up more than 35% of your total ESG portfolio.
ESG investments are generally safer than traditional stocks and funds, but, like all investments, they do carry some amount of risk. Maintaining a diverse and balanced ESG portfolio is the best way to safeguard your money while still investing in your future.
See Related: Best ESG Stocks to Invest in Today
Top ESG Investing Companies to Consider
Now that you know how to get involved in ESG investing, we have a shortlist of ESG investing companies to consider. We cover hot ESG stocks and ESG funds in our other posts, but this is a great list to help get started.
See Related: Awesome impact Investing Examples to know
GlaxoSmithKline – (GSK)
Backing pharmaceuticals is a great way to diversify your portfolio, but not all companies are ESG-friendly. This UK-based giant, however, has some great ESG programs that meet UN Sustainable Development Goals criteria. They also are committed to reducing their overall impact on the environment by at least 25% within the next 8 years.
They have always supported lower-income countries by providing donations and low-cost critical medications. They also have plans to increase this reach to cover at least 800 million people in the underserved category by 2025.
See Related: Reasons Why ESG Investing is Important
NextEra Energy – (NEE)
Energy companies are one of the most popular targets for eco-activists and those looking to invest in ESG stocks. NextEra is one of the biggest utility companies in the market, and they have been reducing their emissions and using renewable energy for several years.
In fact, their emissions are less than half of what is produced by most US utility companies making it a great choice for ESG investment. They also have plans to reduce their emissions by at least 67% in the next 5 years while also doubling their renewable energy production.
See Related: What is the Theory of Change?
Salesforce – (CRM)
Workplace issues plague every industry, but this company is dedicated to creating a safe workplace and more jobs for everyone. They have some ambitious ESG programs in place, including a goal of providing 1 million work hours to meet the UN's Sustainable Development Goals.
Salesforce (CRM) also works with the UN to help create a platform where companies can engage and align with responsible business practices. This, along with other programs, has helped reduce carbon emissions and has made an effort through its 1t.org launch to restore more than 100 million trees across the globe.
See Related: What are Social Returns on Investment?
NVIDIA – (NVDA)
NVIDIA is known all over the world for their top of the line graphics cards. They are also one of the main suppliers of chips to crypto miners. Despite being one of the largest users of minerals and chips to one of the worst ESG-offending industries, the company still has a strong ESG rating.
This is mainly due to its rigid stance on the use, or rather not using conflict minerals. It has a due diligence program that prevents any conflict minerals from being used to produce its chips and other products.
It also has an extensive training program focusing on anti-corruption and anti-bribery. Everyone involved in any form with their company must complete and adhere to this program's principles to remain compliant.
Related Resources