Globalization impacts nearly every industry, some more than others. I have found that it's important to understand the impact of globalization on jobs and income inequality from the perspective of an employee or contractor looking for lucrative work. However, it's also important to understand what factors to consider as an employer looking to take advantage of globalization cheap labor.
Let's start with a look at what globalization is and how it impacts individuals and organizations in developed and developing countries.
Best Globalization Jobs
For those looking for lucrative, stable globalization jobs, I have compiled the following list of potential careers, along with relevant comments for each.
1. Interpreters and Translators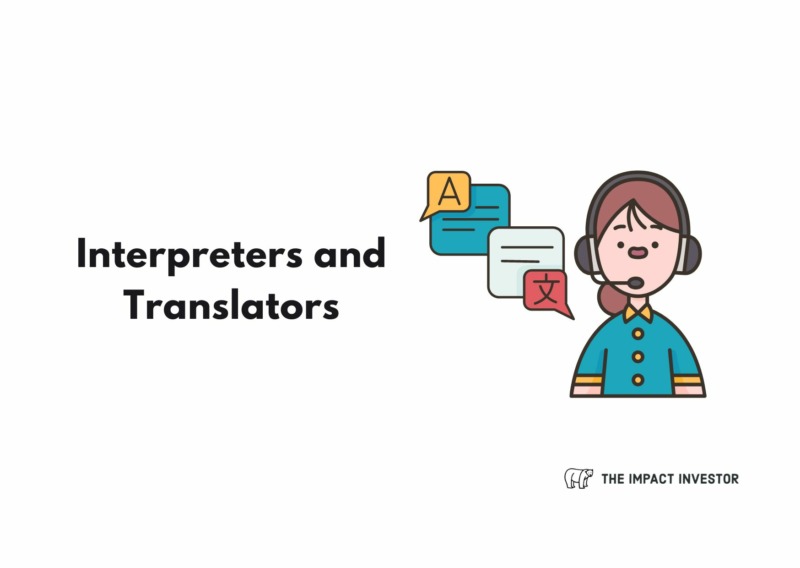 Interpreters and translators facilitate communication between business partners and coworkers speaking different languages. Translators can translate text, emails, and documentation while interpreters provide real-time services to help meetings go smoothly.
English, Japanese, French, Spanish, Chinese, and Arabic are common languages for international business. However, with global markets always expanding, those speaking a variety of other languages can also do well in these fields.
According to ZipRecruiter, interpreters and translators make between $18 and $33 on average ($36,000 to $67,000).
Pros
Work with many different people
Typically, can work from home
Needed in many industries
Cons
Demand is cyclical
You may need more than one job to make ends meet
See Related: Best Jobs for Vegans
2. Market Research Analysts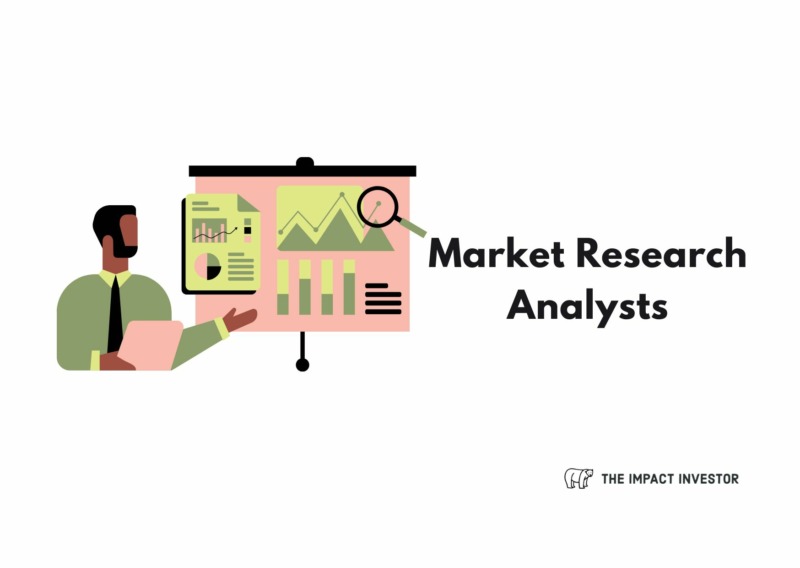 Market research analysts help their employers understand cultural differences in developing economies. They collect valuable information pertaining to international, regional, and local markets. Companies must understand the needs of worldwide consumers in nations where they do business online or in person.
Market researchers provide expertise in how to deliver marketing messages effectively to different audiences and in different languages. You can expect to make around $64,000 on average in this career.
Pros
Suitable for those who are results-oriented
Very good salaries are possible
Normal work weeks
Cons
Not suitable for introverted people
May be hard to break into this career
Requires considerable knowledge and skill
3. Computer and IT Professionals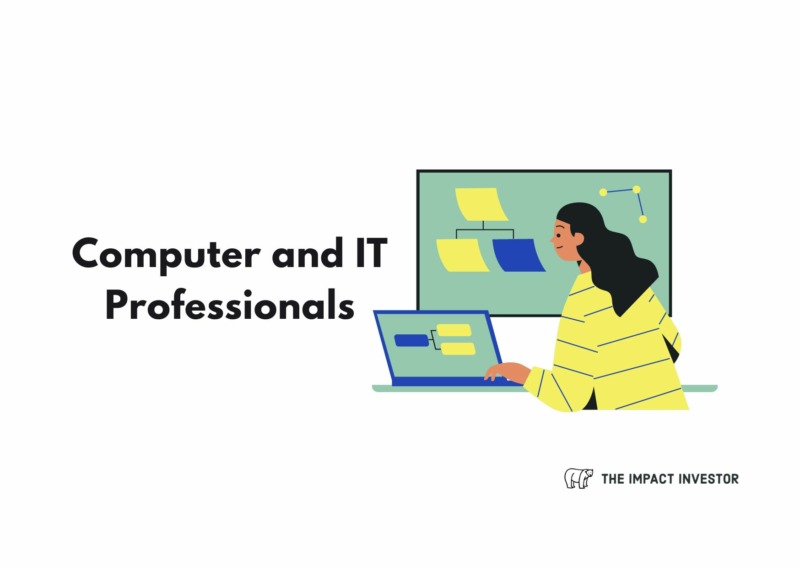 More than 55 million people worldwide work in information technology. Unquestionably, due to the rise of modern technology, the demand for this kind of profession has also grown. Developments throughout the 20th and 21st centuries have created a new era based on digital technology.
Information technology continues to restructure business operations in positive ways. With the rise of the internet, employers have expanded access to workers and other countries.
This has made it much more cost effective to implement and maintain software solutions. The average pay in this field is about $86,000.
Pros
High pay possible
Remote work prevalent
Lots of opportunities to improve skills
Cons
Globalization creates challenges for workers in high-cost regions
The constant need to update skills
See Related: Best Socially Responsible Investing Jobs
4. Customer Service Representatives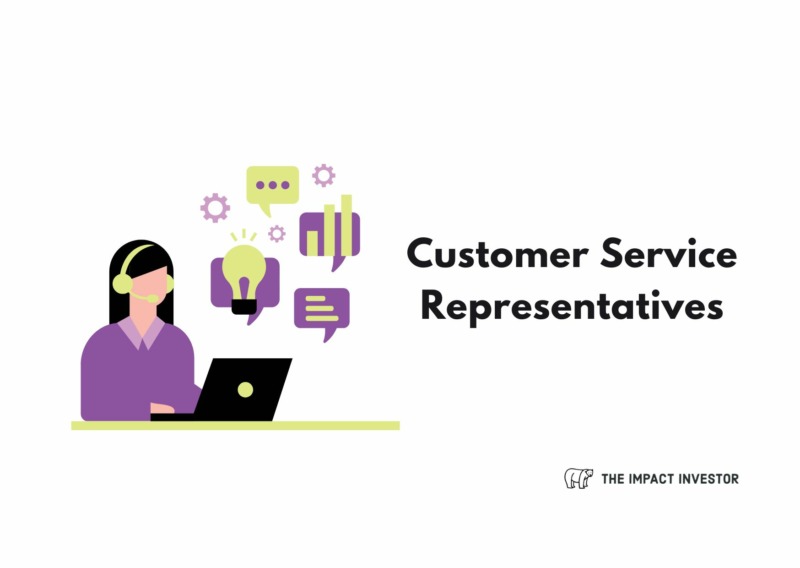 Many businesses have made the customer experience a top business priority. Companies are constantly pressed to serve international audiences around the clock. Business process outsourcing has provided affordable ways for businesses to hire cheap global labor to maintain profit margins without sacrificing customer service.
Pros
Affordable labor in developing countries
Lower wait times due to labor shortages
Creates opportunities for unskilled workers in developing countries
Cons
Language barriers
Time zone differences
International employment laws vary
Careers in the Import-Export Industry
There are many career options in the import-export industry. Below, I highlight just a few opportunities for those looking to move into this field. These professionals facilitate the exchange of goods and services between companies and consumers around the world.
Labor-saving technology, vehicles, machinery, plastics, and numerous other commodities require skilled workers to handle the logistics and shipping arrangements and ensure compliance with regional and international regulations.
Here are a few examples of careers in this essential industry.
5. Import-export Analyst
Import-export analysts oversee many shipments and act as a bridge between those selling products and those buying them. Many companies distribute products and require expertise in this area.
These analysts often work in office settings during normal business hours. However, that largely depends on the regions they serve.
Those seeking jobs as import-export analysts we'll probably need to have at least a bachelor's degree in business administration, logistics, or a related field. Reviewing job applications on FlexJobs and other online job listings can help you understand the specific education and training needed to succeed in this field.
Responsibilities include preparing and confirming orders, communicating statuses to customers and manufacturers or distributors, handling pricing and invoicing, and collaborating with global team members.
After a few years of experience, the average salary in this field is $59,000.
Pros
Potential to travel
Dynamic industry
Great salary potential
Cons
Stressful work environment
Every-changing needs of customers and distributors
See Related: Best Social Impact Careers to Pursue
6. Air or Sea Export Agent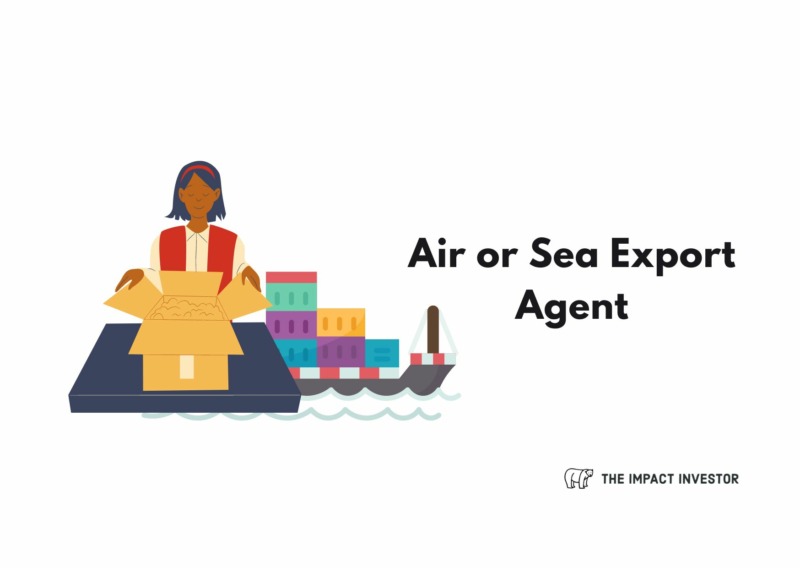 Air and sea export agents coordinate incoming and outcoming products. This requires a detail-oriented person committed to continuously learning about global brands.
On the plus side, it involves working with companies from across the globe, typically including many multinationals. Furniture, footwear, clothes, cars, and electronics are just a few examples of products shipped by plane or boat.
While working with global brands may prove exciting, it's also an ever-changing environment that requires the ability to think quickly on your feet. With an average pay of $20 per hour, it might be challenging to work your way up to higher-paying positions in this important field. Gaining advanced degrees or certifications may help you with your job search, particularly if you're looking to change careers.
Pros
Work with global brands
Fast-paced environments for those who crave change
Great salary potential
Cons
Stressful work environment
Long or irregular hours
7. Logistics Manager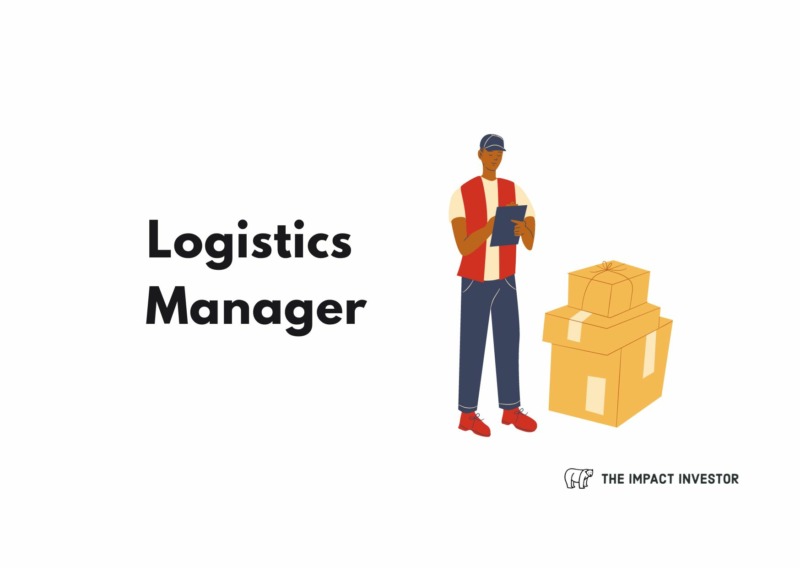 According to Flexjobs, logistics managers are crucial to a smooth supply chain. They are experts who oversee the shipping, operations, purchasing, and the entire supply chain management.
For those who are excellent organizers and negotiators, this might be the perfect opportunity to break into a global job. These problem solvers need to carefully coordinate many details without losing sight of larger business objectives.
Logistics managers can command six-figure salaries in some large corporations. The median salary in this field is $67,000.
Becoming a logistics manager is within reach for those who already work in the import or export industries. Considerable skills and experience are required to coordinate all aspects of supply chain management.
Pros
Work with all aspects of supply chain management
Great career opportunity for supply chain professionals
High salaries
Cons
Very busy industry
Long or irregular hours
See Related: Best ESG Jobs to Start a Career in Sustainability
8. Operations Manager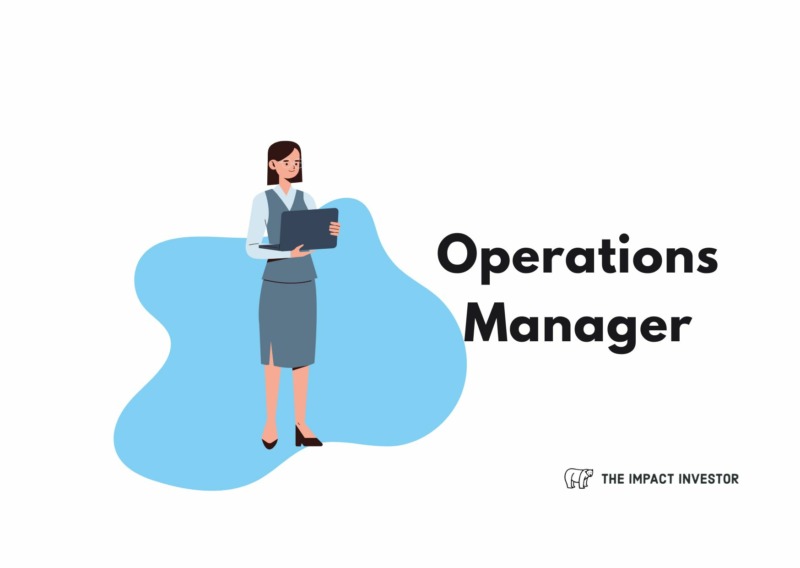 The average salary in this field is around $65,000. Operations managers and directors are typically salaried employees with full-time positions and benefits.
They work with sales staff typically based in different regions and know the ins and outs of managing online stores. Global operations managers typically document processes, policies, and processes that can improve efficiency, as well as oversee human capital.
They also assist in contract renewals and administering billing transactions, create ad hoc reports, and evaluate dashboards that measure the efficiency of the company's overall operations.
In this busy industry, it's easy to find companies that import or export goods and would benefit from a seasoned operations manager. There are several things I like about this job as a potential career change; it involves developing people as well as delivering and tracking products. If you're good at troubleshooting problems and dealing with customers up and down the pipeline, this might be a good career choice for you.
Pros
Ability to influence the daily operations of an import-export company
Fast-paced environment with room for professional growth
Opportunity to develop staff
Cons
Requires years of relevant experience
Many details to keep track of
9. Customs Broker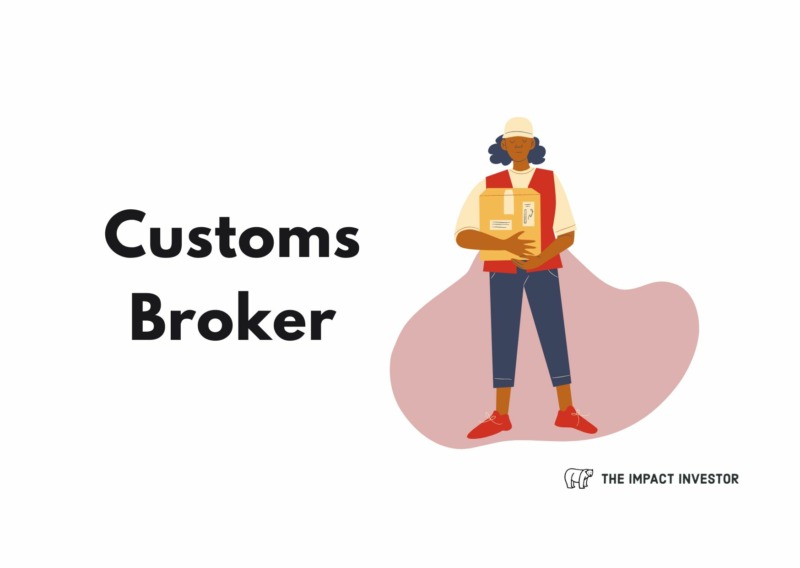 Customs brokers perform a unique function and answer to the U.S. Customs and Border Protection (CBP). These professionals facilitate the transfer of goods entering or leaving various countries. Companies often hire customs brokers to ensure that they are meeting the laws and regulations of each nation through which their goods pass.
Because this is a highly regulated industry, it requires skill, expertise, customer service, and integrity. Duties include arranging merchandise for shipments before they enter or leave the country. However, some customs brokers specialize in particular modes of transportation or types of products.
They command salaries usually ranging between $60,000 and $90,000, according to ZipRecruiter. In some cases, customs brokers have the unenviable job of communicating damage and delays due to the customs process.
Pros
· Potential to travel in certain positions
Opportunity to safeguard national security
Many opportunities to specialize
Cons
Lots of responsibility, including coordinating the daily import-export and tracking of products
Tracking all shipments
Communicating damage and delays to companies and customers
See Related: Best Environmental Justice Jobs
10. International Trade Compliance Manager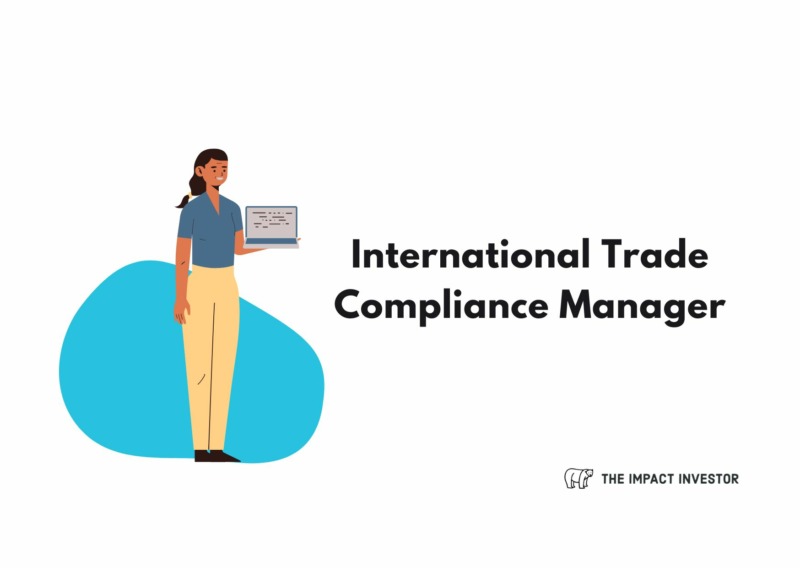 International trade compliance managers ensure that companies remain in compliance with regulations and laws regarding global trade. This typically requires a law degree as well as the ability to speak more than one language. It's also important to become familiar with the foreign and domestic trade practices of the hiring corporation.
Because nearly every nation engages in international trade, compliance managers have the opportunity to travel to Europe, North and South America, and other parts of the world as part of their job. Poor countries can benefit from foreign investment, often spearheaded by a savvy compliance manager.
There are plenty of chances to travel in this position and many compliance managers earn well over six figures with $91,000 being the average for the field.
Pros
Lucrative salaries
Perfect for those interested in international laws
Ability to showcase mastery of foreign languages
Cons
Requires extensive expertise, education, and training
Requires extensive negotiation and legal skills
Online Careers
Developing markets can sometimes experience a phenomenon known as a brain drain, according to TopTal. This results when educated workers in medical, technological, business, and other industries leave their native countries to seek more lucrative employment elsewhere.
However, with the availability of remote work opportunities, workers no longer need to physically migrate to other nations to make a living and practice their skills. This keeps talented, educated workers in cities and countries around the world without suppressing their ability to find work.
There are many examples of online careers that prevent the shortage of skilled labor and the loss of educated labor that can create brain drains and wage gaps in developing nations. Highly skilled, bilingual people often find jobs as translators, writers, and virtual assistants, to name a few.
By creating global jobs online, companies can benefit from cheaper salaries and also feed the global economy. Remote work doesn't solve all the inequities created by moving jobs across borders.
However, it allows companies to access global talent that gives them a competitive edge. Additionally, global workers create more buying power that can go towards products and goods shipped across the globe every day.
11. Online Education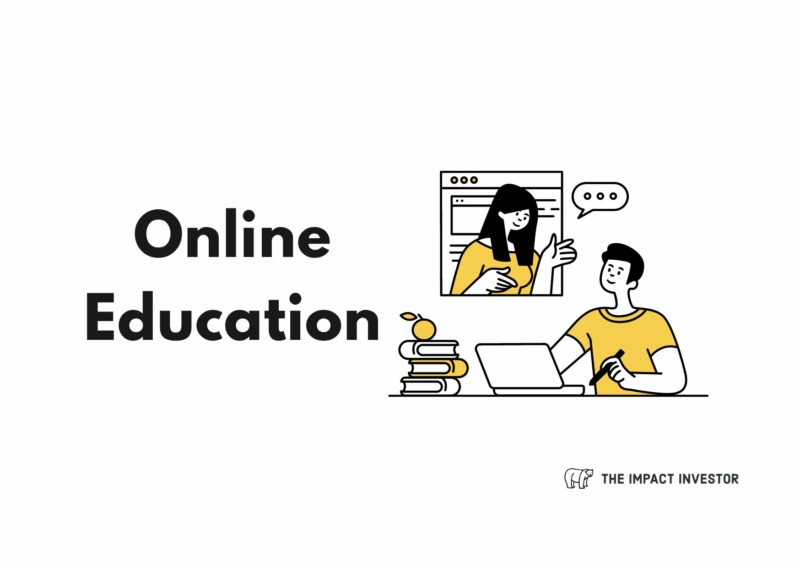 From teaching languages to students across the globe to administering college and university courses, online education makes knowledge more accessible than ever. It's also a huge industry.
Workers in this field typically make between $15 to $30 an hour working part-time. There are hundreds of thousands of jobs listed on sites such as ZipRecruiter and Flexjobs. However, there are some downsides to choosing an online education career.
Many jobs only last through fall and spring semesters and online teachers, tutors, and educators may need more than one job to make ends meet. However, it's a great way to meet and help students from industrial and developing countries without leaving home.
Pros
Meet students from all over the world
Develop language skills
Make a good salary while working remotely
The great lifestyle choice for skilled labor in the creative sphere
Cons
Requires excellent communication skills
No face-to-face interaction
See Related: Best Social Impact MBA Programs
12. Freelance Writers and Editors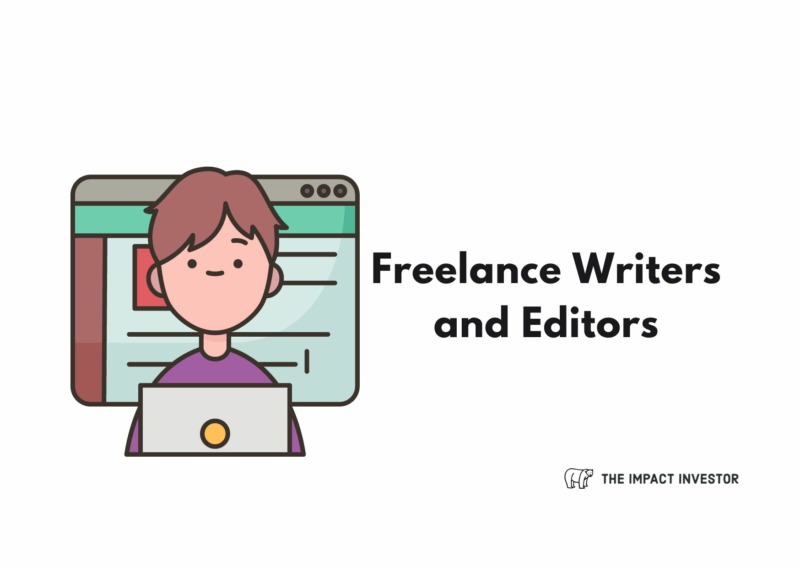 I love to write, so freelance writing and editing jobs are particularly intriguing to me. Many people in this field make an average of $25 an hour with top copywriters commanding $100 or more for their services.
Writers and editors produce content for websites, podcasts, television shows, and commercials. Freelance editors review texts and manuscripts to ensure the content and quality match project objectives.
There are many different specialties in this craft-based work. However, you won't require a specific degree to get started.
Pros
Can make a high salary in certain sectors
Fully remote opportunities common
Formal education is not necessary to get started
Low foreign competition
Cons
Difficult to secure high-paying clients
Limited output due to the intense nature of work
13. Virtual Assistant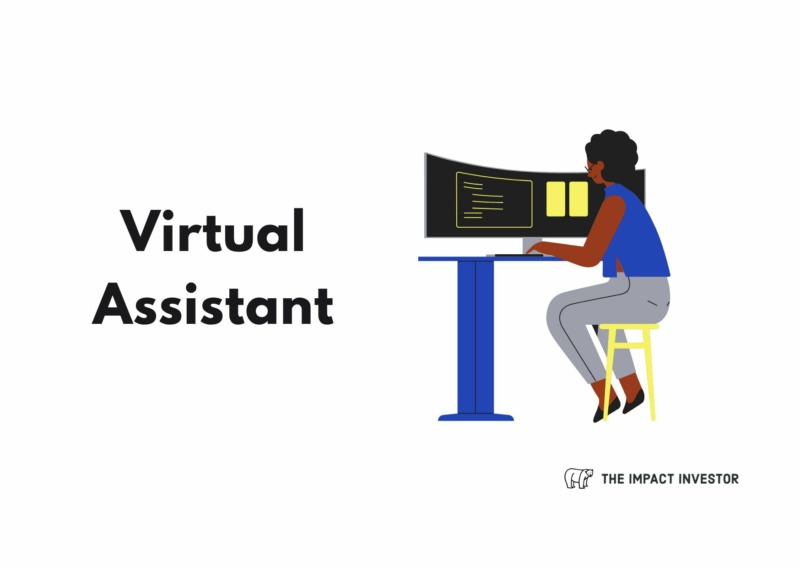 Virtual assistants offer a wide range of administrative support for businesses. It's possible to work for more than one employer at a time since most gigs are part-time.
Executive assistants might handle scheduling, phone calls, and travel arrangements for their employers. Other virtual assistants may manage social media accounts, work on spreadsheets, or become personal assistants for influencers and individuals in need of organizational help.
Virtual assistants make an average of $24 an hour, with some full-time positions available for those with little experience. Trade affects wages, but workers in many developing countries have many of the skills needed to succeed in this field.
Pros
Great job opportunities for at-home moms
Can work from home or elsewhere
Flexible hours
Cons
Low starting pay
Full-time work rare
What is Globalization?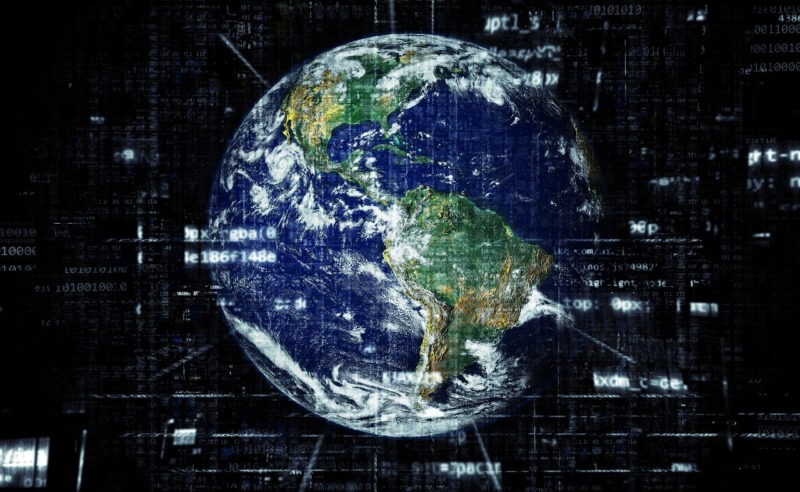 According to the International Monetary Fund, globalization involves the integration of technology, labor, goods, and capital on a worldwide scale. From Japanese cars driven around the world (I drive a Toyota!) to the purchase of stock on exchanges in London, New York, and elsewhere, the signs of globalization abound.
How Does Globalization Affect the Labor Market?
Foreign trade and the cross-border imports and exports of labor, capital, and technology fuel this movement. Globalization jobs give employees access to work in virtually every country. However, there are pros and cons to the global labor market.
In advanced countries, the demand for educated, skilled employees has risen. Meanwhile, the demand for unskilled workers has decreased, driving down wages and creating a gap between top earners and less affluent labor markets. At the same time, the advent of completely online work has created many opportunities for workers in low-wage countries.
How Does Globalization Create Jobs?
Globalization drives the movement of ideas, goods, knowledge, and people across borders. Increasing employment opportunities creates social change in both physical and virtual environments.
This can lead to a decrease in poverty and child labor while improving literacy rates and access to education. Global and local companies can partner to boost economies, creating lucrative opportunities that emerge over time.
Economic growth and an increase in consumerism are major catalysts for the exponential increase in worldwide demand for both products and services. Foreign direct investment has also improved opportunities for unskilled labor resources. However, although globalization can lead to reduced unemployment rates, not all sectors and countries benefit from wage earners evenly.
See Related: Important Pros and Cons of Globalization
Globalization and Unemployment
Studies show that free trade can have a negative impact on wages for particular groups, including industry workers in the US and farmers in developing nations, such as India. Here are a few things to keep in mind when weighing the pros and cons of an increasingly global economy:
There are winners and losers in nearly every scenario. Globalization affects standards of living to varying degrees within individual countries and amongst all nations. However, it's not just rich countries that benefit.
The negative effects tend to cluster among specific regions and industries. Therefore, looking for solutions within targeted demographics may resolve these economic inequities.
Trade impacts consumer prices and wages. The impact of trade on welfare includes both consumer prices and wages, both of which tend to go up with increased globalization. However, globalization also tends to provide access to products that were not previously available. So, it's important to consider the changes in relative prices.
How Many Jobs Has Globalization Created?
There's no doubt that millions of people around the world are strongly impacted by globalization. However, job loss and job creation vary from region to region.
Related Resources
Kyle Kroeger, esteemed Purdue University alum and accomplished finance professional, brings a decade of invaluable experience from diverse finance roles in both small and large firms. An astute investor himself, Kyle adeptly navigates the spheres of corporate and client-side finance, always guiding with a principal investor's sharp acumen.
Hailing from a lineage of industrious Midwestern entrepreneurs and creatives, his business instincts are deeply ingrained. This background fuels his entrepreneurial spirit and underpins his commitment to responsible investment. As the Founder and Owner of The Impact Investor, Kyle fervently advocates for increased awareness of ethically invested funds, empowering individuals to make judicious investment decisions.
Striving to marry financial prudence with positive societal impact, Kyle imparts practical strategies for saving and investing, underlined by a robust ethos of conscientious capitalism. His ambition transcends personal gain, aiming instead to spark transformative global change through the power of responsible investment.
When not immersed in the world of finance, he's continually captivated by the cultural richness of new cities, relishing the opportunity to learn from diverse societies. This passion for travel is eloquently documented on his site, ViaTravelers.com, where you can delve into his unique experiences via his author profile.