Are you looking for the best green apps to help you live sustainably? What are the best choices in the market? This piece aims at helping you identify just the right green apps for you. Let's make the world a better place.
Deciding to go green and live a sustainable lifestyle is a worthy cause. Embracing a green lifestyle is a noble step as the little changes we make significantly impact the environment.
But, the numerous pieces of advice floating around on the right way of doing it makes the whole process overwhelming.
But not to worry! Technology is making everything easier.
In recent years, so many green apps have come up. All with the aim of making your green living goals easy to achieve.
The only challenge, as we've mentioned, is that the rate at which these apps are being developed is quite high. Therefore, picking the right one might be tricky.
If you've been stuck in such a scenario where you cannot decide which app is best for you, we've got your back. We have compiled a comprehensive list of some of the best green apps that exist in the market.
These will undoubtedly help you lead a more eco-friendly lifestyle.
Importance of Sustainability
Sustainability is vital for a safer and healthier environment. It helps improve the quality of our lives and protect the available resources for future generations.
Going green has both short and long-term benefits such as;
1. Healthy Habitat
Sustainability helps to make the environment safe by reducing the number of toxins in the environment. Subsequently, it helps improve your living conditions by improving the quality of air and water.
2. Reducing Energy Costs
Adopting a green lifestyle reduces the long-term costs and demand for energy. For instance, switching to solar power lowers your utility bills.
3. Protecting the Future
It's your moral duty to preserve the planet for future generations. Sustainability helps you make informed choices in the environment and ensure a safe future for all.
Here is a list of the best Android and iPhone apps that can help you live a more sustainable lifestyle.
Food-Related Apps
Just imagine, there are 81.4 billion pounds of food waste in the U.S. each year, making it a persistent problem. In essence, you waste a pound of food as an individual! Now, this is a sad reality when one in every eight Americans cannot afford to eat.
In light of reducing food waste, different eco apps are helping to solve the perennial problem. Mostly, these apps have come up with ways of distributing the excess food to neighbors and the needy.
1. Olio


Olio prevents food wastage by connecting organizations with leftovers, with people struggling to put food on the table. Thus if you've extra food or it's approaching the sell-by date, you can share with the needy.
The process is simple. Download the app, take a photo of what you want to share, describe the item, and circulate it among users. A person in need will reach out, and you can arrange the pick-up.
The exciting part about this environmental app is that it is not limited to food. App users can also offer other items as well.
Generally, a lot of resources go into creating a new product. So why not reduce your carbon print by borrowing and sharing things with community members? 
See Related: Best Circular Economy Jobs to Start Your Sustainable Career
2. GreenChoice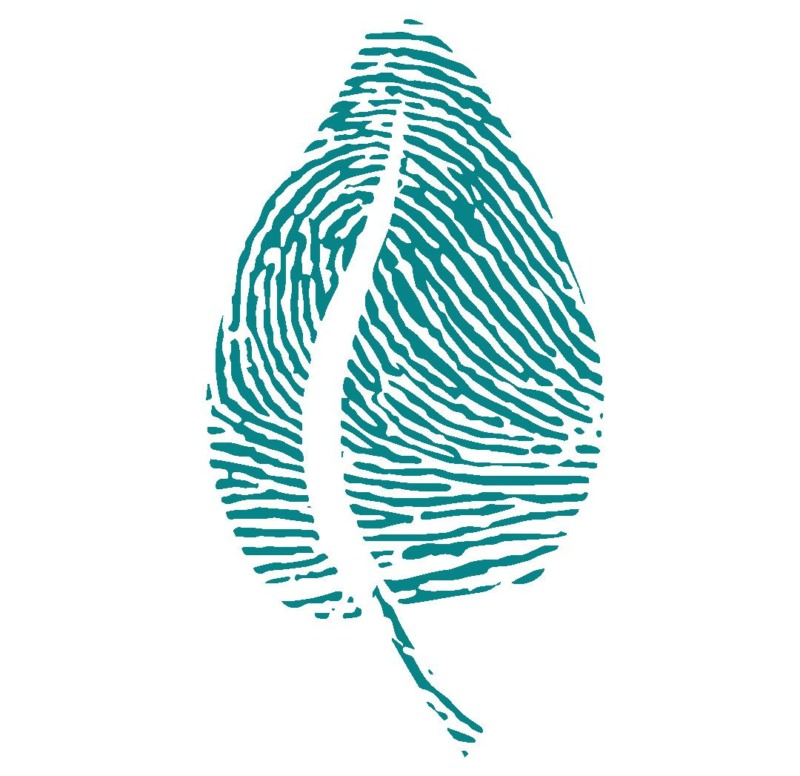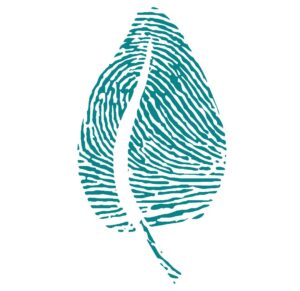 Do you find choosing a sustainable product among the hundreds available overwhelming? Are you tired of sorting and interpreting confusing labels? If your answer is yes to these questions, you should check out GreenChoice.
It's normal to blindly speculate on the right green choice for you, more so on your diet or when you shop. GreenChoice will do all the heavy lifting for you. All you've to do is set your preference on your diet and shopping values.
GreenChoice will give you recommendations and build and organize your shopping list. You save money and time spent while shopping. Sounds convenient, right?
To understand how GreenChoice works, here are the steps:
Specify your shopping preferences, such as diet and any food allergies.
Browse the items in the app to get an accurate and detailed GreenScore rating. That's not all. GreenChoice suggests healthier alternatives.
You can now compare online the prices in different grocery stores
Choose sustainable, cost-effective products for your grocery list
3. HappyCow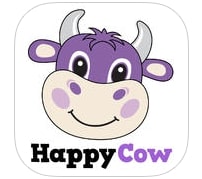 The truth is it isn't easy to become a vegan. But you'll cut down by 73% the carbon footprint when you eliminate dairy and meat from your diet. HappyCow will ease your vegetarian lifestyle change by suggesting vegan eateries anywhere in the world.
HappyCow boasts of a database of 120,000 vegan outlets, giving you various choices depending on where you live. You can find vegetarian cafes juice bars, giving you a chance to connect with your fellow vegans. If you're planning to go for a vacation, the app will recommend the best vegan spots.
It's pretty straightforward to use HappyCow. Simply;
Download the app
Search for nearby offers, including operating hours, reviews, contacts, and directions
Don't forget that the app has a paid version with extra benefits like comprehensive reviews and offline functionality.
4. Too Good To Go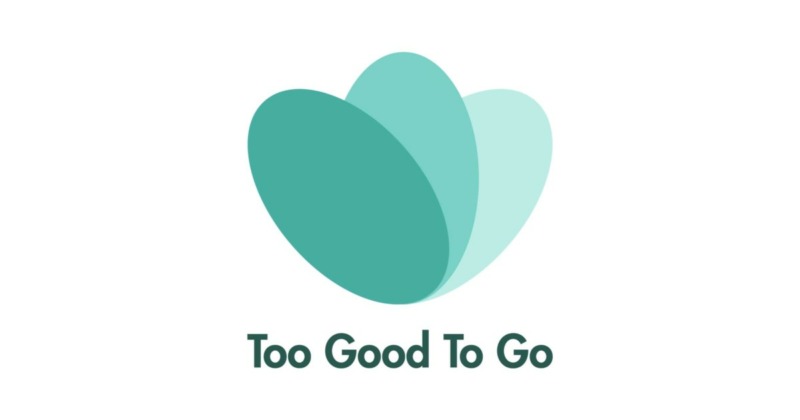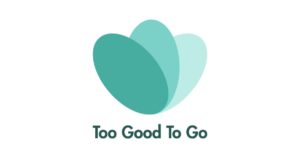 Too Good To Go connects a record of 46 million people with leftovers from cafes, restaurants, and supermarkets.
This environmental app has helped a whopping 98 million people with food that would have gone to waste. Thus, significantly reducing food wastage. How awesome is that?
Too Good To Go helps you find food offers that are near and see when it's available for pick up. The app shows you where you can pick up food and when they're available in your area. After finding a place that you prefer, you purchase a Magic Bag.
The Magic Bag is usually food that the business considers waste but is good food. Food joints no longer have to throw out food that didn't sell on a specific day. Too Good To Go helps to address the food wastage problem.
Recycling Green Apps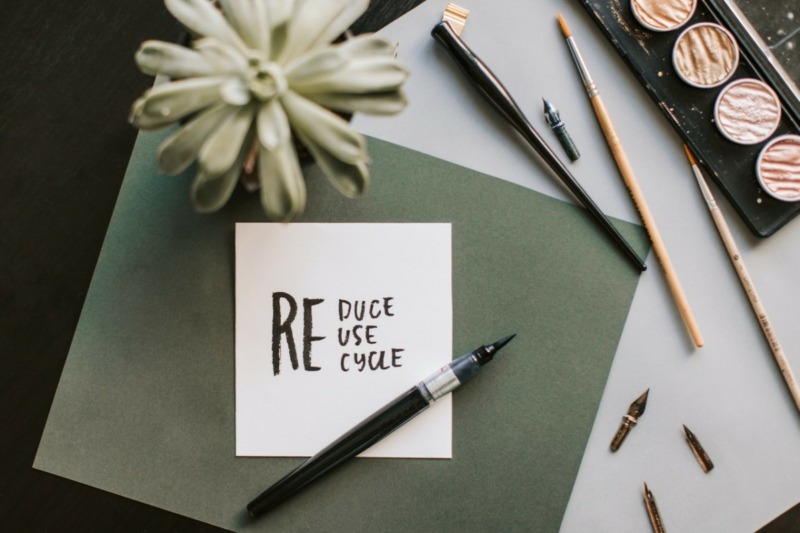 Using recycling to reduce your overall environmental impact is straightforward. Several eco apps make recycling, composting, and finding recycling facilities a lot easier.
Check out these green apps, and the best thing is, they're free!
5. iRecycle


If you want to recycle more responsibly or don't know how to recycle, iRecycle is for you. In addition to being very easy to use, iRecycle helps you find specific drop-off locations near you that collect specific types of recyclables. You also learn how important it is to recycle your waste correctly.
iRecycle is the world's largest resource for recycling. The iRecycle app makes it easy to find recycling options in your area. And a user-friendly search engine makes it easy for you to search for various products.
You will find the location address, phone number, and hours of operation, as well as relevant information regarding the drop-off point.
The app helps U.S. residents recycle over 350 materials at more than 10,000 locations. You can also forward iRecycle's recycling tips to your family, friends, and social networks. And, you can read the latest news about the waste and recycling sectors.
6. Fat Llama

Fat Llama matches people looking to borrow items with people willing to lend them. The perfect solution for renting something for a few days without buying it. You can rent everything from snow blowers to cars, but multimedia and videography equipment are hard to find.
And, unlike several other green apps, this one does not require any learning. It works in these two steps:
If you have anything to lend for a certain period, take a photo, give a short description, and value your product by availability, such as the day, week, or even year.
Browse or search the app to find something to borrow. You can schedule a pick-up or drop-off by contacting the lender once you see something you like.
You don't have to worry about paying anything for insurance with Fat Llama! To prove the product's functionality, take a picture or video before handing it over to the borrower.
7. Freegle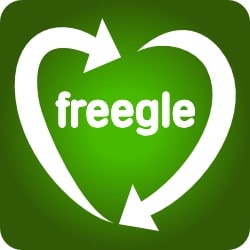 Would you like to get rid of stuff you don't need? The Freegle app can help. Freegle matches you with someone who is giving away something you need.
This greener app is like an online dating website that allows you to swap stuff with someone else.
Get started by;
Downloading the app
Telling Freegle a little about yourself, what you have and what you're looking for
Giving your email address
Your ad will only appear in your local Freegle community to keep things relevant.
Freeglers can send you a message and arrange logistics if they like something or help.
You can also post your Freegling stories on the message board.
See related: How Does Ethical Responsibility Play a Role in Environmental Sustainability?
8. reGAIN

Every day, 50 trailer loads of clothing and accessories are thrown away. The reGAIN app encourages you to reuse old and discarded clothes and rewards you with cash-off vouchers.
The circular economy is in action when an item has no hope and is sent to a waste-to-energy facility to produce electricity to make new outfits. This app is similar to the current-day goodwill stores.
Here is how it works:
Contributions of ten or more products will qualify you for rewards.
Stick a free shipping sticker on the box and place the goods inside.
Once the parcel is ready, drop it off at a nearby drop-off point.
Sustainable Apps
Green apps provide you with a helping hand in making more sustainable choices every day. You will find relevant information, advice, and inspiration to connect with others with similar interests. You'll even be able to track your progress in living a more environmentally friendly way.
The best apps here include:
9. Ecosia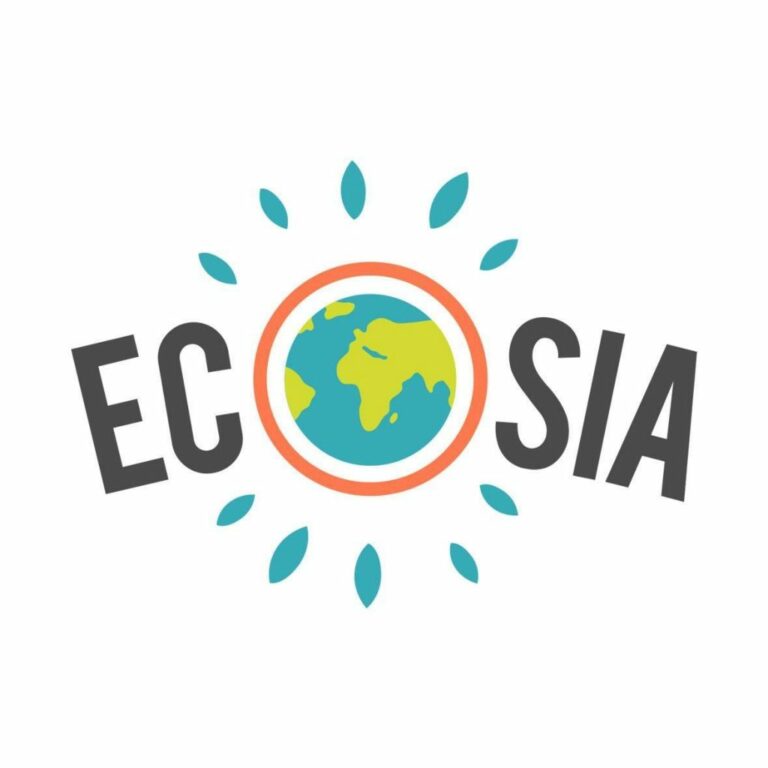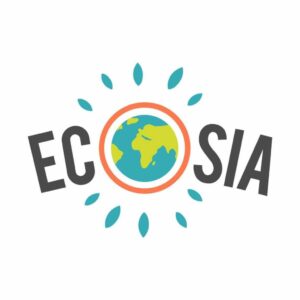 With Ecosia, you plant trees every time you search online. You can use the app to browse the Internet like you usually do. It's like an environmental Yahoo, Google, or Bing.
Ecosia, like all other search engines, receives revenue to display advertisements in search results. A search engine pays the advertiser when you click an ad that has been placed in prime position. You'll find sustainable fashion brands paying to be number one on the search results page.
According to reports, over 80% of Ecosia's profits is used to plant trees. In the app's definition, a biodiversity hot spot is an ecosystem that has suffered severe threats, contains at least 1,500 species, and has declined by 70 percent. Therefore, planting vegetation will be highly effective in these vulnerable ecosystems.
As a result, it seems relatively straightforward. As Google makes money in many ways, Ecosia can improve its earning potential and help the environment.
10. Giki Badges


Every day, little decisions can make a big difference in your environment. More than 250,000 products are listed on the Giki app, which is free to download. Products receive one of the 13 badges for sustainability, health, and ethics.
Giki Badges are your go-to way to find out about everything from recyclable packaging to responsibly sourced ingredients. Even better, it helps you to determine whether an item is healthy.
Giki's goal is to help you in your quest for a sustainable lifestyle by keeping track of your progress.
11. Litterati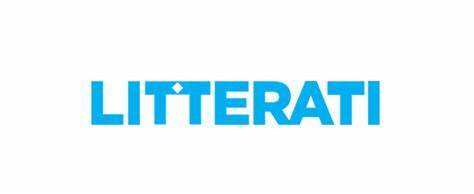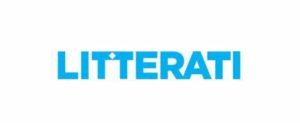 There must be a global solution to solve a global problem. And, it doesn't hurt to throw in some collaborative fun. You've probably heard of Litterati, which encourages users to pick up litter and share their experiences with others who share the same view.
But this ecological app is much more than just a reminder to pick up after yourself. Crowdsourced data is the real weapon behind the profile pictures, photo galleries, and chirpy campaigns about neighborhood cleanups.
Litterati delivers a comprehensive picture of how trash exists in and permeates our cities. It combines massive amounts of information detailing what kind of litter people pick up and where they do it.
Therefore, you can make a compelling argument for environmental-focused change to be desirable and even beneficial to individual businesses, fast food chains, and even elementary schools.
Eco Apps with a Green Logo
These apps greatly help reduce carbon footprint. It monitors your daily activities to help you make the necessary changes.
Some of the reliable apps here include:
12. Oroeco

This green app gives you a fun and creative chance to change the impact of your actions on the environment. The apps help you track your lifestyle choices; how you live, what you eat, and how you commute. It also helps you to find out how you impact the climate.
You can compete in friendly competitions in a way that is fun and reduces your carbon footprint. And, you'll even receive a badge for participating!
Oroeco app aims to reduce greenhouse gas emissions by making you aware of your impact on the environment. You can use this app to:
Monitor your climate impact and carbon footprint
Take notes of everything about your life, from your travels to what you eat
Get tips that you can put into action
It saves you money while reducing pollution
Using the app, you can accurately find out just what you need to do to improve yourself.
Using the Oroeco app is as easy as 1, 2, 3. The exciting part is you automatically get ORO points after choosing your country and learning about the app's gamification.
The magic starts when you take the general survey. You can also opt to complete it later.
13. JouleBug

Do you like challenges, and are you competitive? When it comes to making your everyday habits more environmentally friendly, JouleBug is top of the line.
Through social interaction, JouleBug makes sustainable living enjoyable and straightforward. Basically, the app helps you make better financial decisions and reduce your environmental impact.
.The fun part? JouleBug is an app that rewards you for doing good by forming green habits. You will receive various badges and points every step of the way when you use the app. This encourages you to be more sustainable.
A simple thing like bringing a reusable shopping bag to the store or biking to work will earn you points.
The truth is a lifestyle change is always more enjoyable when done with other people.
Therefore, you can host a sustainability contest on social media platforms like Facebook and Twitter and let your family and friends participate.
The app also helps you to save money. You can track the money saved by connecting it to your utility bills.
Vehicle Apps
Generally, you can use carpooling apps to reduce your emissions by half. Carpooling apps allow you to locate people in your area who offer carpooling services.
14. Carma Carpooling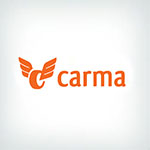 Providing social transportation as a service, Carma Carpooling connects community members for shared trips anywhere and anytime. With Carma, each good deed makes sense. With this app, you can help someone in need of a ride, save money, reduce carbon emissions, and meet new people.
By allowing members to find nearby carpoolers in real-time, Carma makes carpooling as easy as possible. Generally, Americans drive alone to work most days, and each car has an average of three empty seats.
Going alone leads to excessive pollution, which only adds to the negative effects of climate change. And, we could reduce our daily CO2 emissions in half if we rode with only one other person each day.
It is an ideal app for saving money on gas while offering opportunities to meet new people.
Here's how Carma Carpooling works:
By joining a carpool, you meet other people
Share the transportation costs
The three of you drive together
15. Zipcar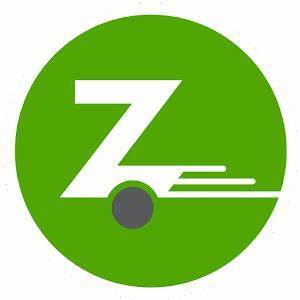 Zipcar lets you rent cars by the minute. It fills the gap when it is too far to drive, lousy weather, or we need to move something heavy. You will not contribute to air pollution with their fleet of electric cars.
However, you must first become a member of Zipcar before using it. Taking a picture of your driving license is needed to prove your identity. Once your identity has been verified, it usually only takes a few hours.
With the app, you'll be able to find and book nearby vehicles as soon as you're set up. Booking a car can be done in two different ways.
Standard – This vehicle must be booked months in advance and used for round-trip travel. Basically, you pick the car up and drop it back at the location you found it in.
Flex – This is the best option if you need to make a one-way journey. However, you must make your reservation 15 minutes in advance. Park your car within the specified zip zone once you arrive at your destination.
The cost of fuel, insurance, and other car-related expenses is included. In the event of a low fuel tank, you are asked to fill it up for the following user. Use your fuel card to purchase fuel.
16. BlablaCar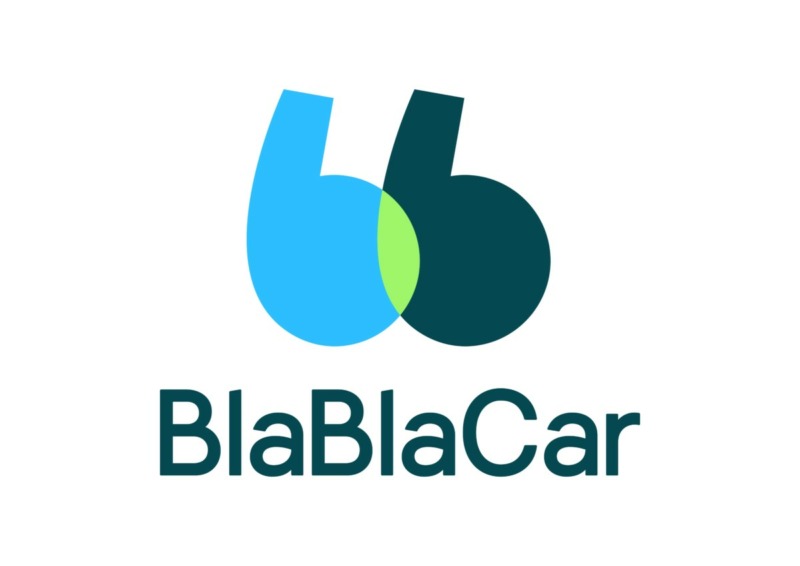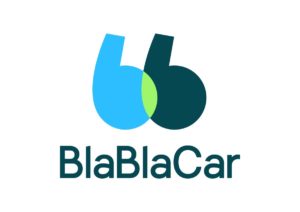 Sharing rides is a great way to go green. The savings are not just financial, as it reduces CO2 emissions and their environmental impact. BlaBlaCar can both find and provide ridesharing.
The app allows users to search for ridesharing services nearby and choose rides based on pick-up and drop-off locations. You can charge passengers a set amount for rideshare services to hitch a ride with you.
BlablaCar shows you the available seats, the going rate, and the rides that match your criteria. You will likely get a perfect match for the pick-up and drop-off locations you want. The app uses a traffic light system to indicate how close the locations are.
It is important to remember that BlaBlaCar's concept is ridesharing. You can't earn money using the app, and it only covers your fuel costs. You are thus limited in how much you can charge for a ride.
Related Resources
Kyle Kroeger, esteemed Purdue University alum and accomplished finance professional, brings a decade of invaluable experience from diverse finance roles in both small and large firms. An astute investor himself, Kyle adeptly navigates the spheres of corporate and client-side finance, always guiding with a principal investor's sharp acumen.
Hailing from a lineage of industrious Midwestern entrepreneurs and creatives, his business instincts are deeply ingrained. This background fuels his entrepreneurial spirit and underpins his commitment to responsible investment. As the Founder and Owner of The Impact Investor, Kyle fervently advocates for increased awareness of ethically invested funds, empowering individuals to make judicious investment decisions.
Striving to marry financial prudence with positive societal impact, Kyle imparts practical strategies for saving and investing, underlined by a robust ethos of conscientious capitalism. His ambition transcends personal gain, aiming instead to spark transformative global change through the power of responsible investment.
When not immersed in the world of finance, he's continually captivated by the cultural richness of new cities, relishing the opportunity to learn from diverse societies. This passion for travel is eloquently documented on his site, ViaTravelers.com, where you can delve into his unique experiences via his author profile.