Do you want to make some improvements to your house? Whether you want to install energy-efficient equipment, do regular maintenance, or add curb appeal to your home, you will almost always need a huge sum of money.
Not everyone can afford major home repairs and improvements with regular earnings and savings. Some people look for home improvement loans or personal loans. Several financing options are available, such as home equity loans, personal loans, and credit cards.
Nevertheless, their high-interest rates and extensive paperwork may discourage you from applying for or using them. Fortunately, GreenSky does not have such problems.
Unlock Sustainable Investing Opportunities 🌿
Join the green revolution by investing sustainably with our top partners. Discover platforms that align with your values and offer remarkable opportunities for growth.
It is a popular financing platform that facilitates home improvement and personal loans. According to the company, it has financed about 4 million consumers with $30 billion.
In this GreenSky Finance review, you will learn about the functionality of this financial technology, the pros and cons, and the alternatives. This will be one of the most in-depth GreenSky financing reviews online. The objective is to determine whether the GreenSky is worthwhile or not.
GreenSky Overview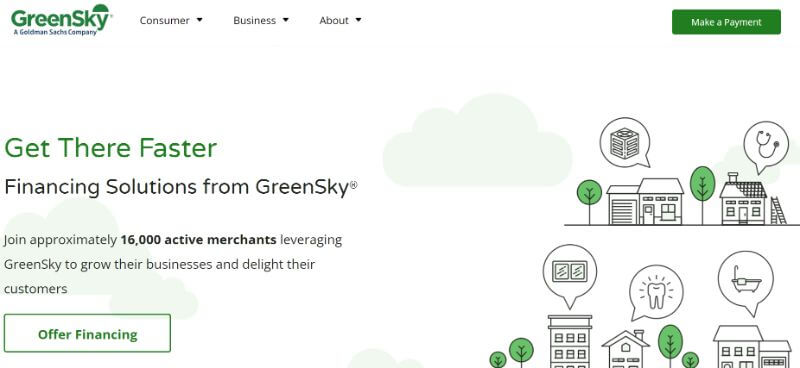 Before we dive into the GreenSky Finance review, let's get an overview of it. GreenSky is a fin-tech firm that came into existence in 2006, based in Atlanta, Georgia. Goldman Sachs acquired GreenSky in March 2022.
GreenSky finance is available in all 50 states of the United States. GreenSky finances its borrowers through federally insured financial institutions.
In collaboration with other personal loan lenders and with federally insured and state-chartered financial institutions, GreenSky provides loans for various types of home improvement projects and medical procedures.
Borrowers can apply for loans directly with GreenSky or via thousands of its merchants and retailers nationwide. Using its innovative technology, GreenSky aims to bring transparency to payments using its innovative technology.
GreenSky enables borrowers to acquire a mortgage of up to $65,000 for home improvements and remodeling projects. Financial institutions finance these loans and make these loans available to borrowers via home improvement contractors using GreenSky's financing platform.
The platform enables merchants and banks to make loans for consumers. In short, GreenSky is a credit technology platform connecting lenders and customers with the help of merchants. They serve as a point-of-sale mechanism.
GreenSky aims to improve the user experience for payments, commerce, and credit. As a result, the company provides paperless financial solutions.
GreenSky allows merchants to provide their customers with frictionless payment options. At present, they offer loans for home improvement, solar energy, healthcare, and various other projects.
See Related: Best Green Auto Loans to Consider Today
How Does GreenSky Credit Work?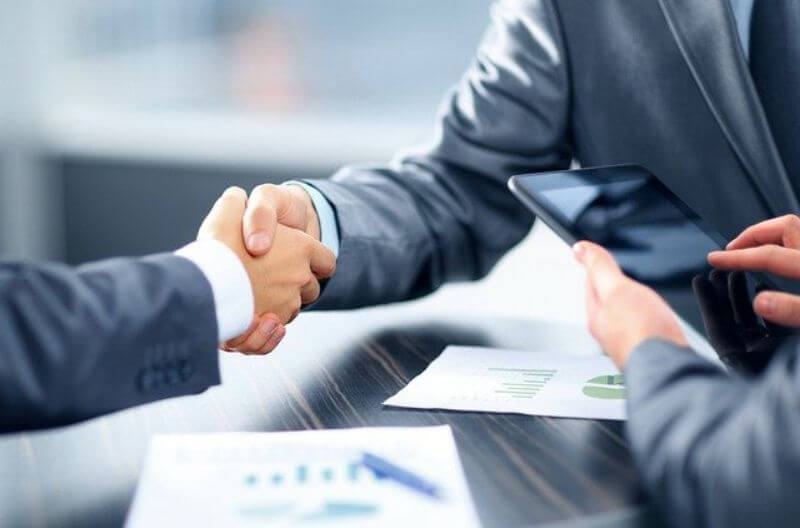 GreenSky is an intermediary platform that connects loan seekers with lenders by partnering with home improvement and other contractors.
The company relies on home improvement and medical service providers to generate loan volume through point-of-sale financing. It would not be wrong to say it is a focal point for all parties.
GreenSky does not provide mortgages using its capital. It has tie-ups with various regional and national financial institutions, including SunTrust Banks, Fifth Third Bank, and Regions Financial Corp.
The company makes money on consumer loans by charging service fees. Both borrowers and the banks pay this percentage.
Greensky personal loans feature an easy application process, making it an appealing option for borrowers. However, it is strict about its credit assessment. During the application process, the company evaluates the borrowers' repayment capacity in a variety of ways.
Therefore, only people with good credit scores get loans. You can apply for a GreenSky loan via the GreenSky mobile application. More than 12,000 merchants, contractors, and retailers use GreenSky. These contractors range from individuals to entities like Home Depot.
Apart from this, some merchants can manage some elective medical procedures. Medical patients can use the loan amount for various health services, including non-invasive cosmetic procedures and dentistry.
Let's try to understand the process with an example better: Suppose you want to install new windows in your home but do not have the cash for the project.
You can apply to GreenSky's contractor or merchant for the proposed loan. The merchant or contractor will submit your scanned documents and photo through the merchant app for approval. Simple!
Read the below section for the complete application process.
See Related: Upgrade Loan Review: Is It Legit to Use?
How to Apply for GreenSky Loans?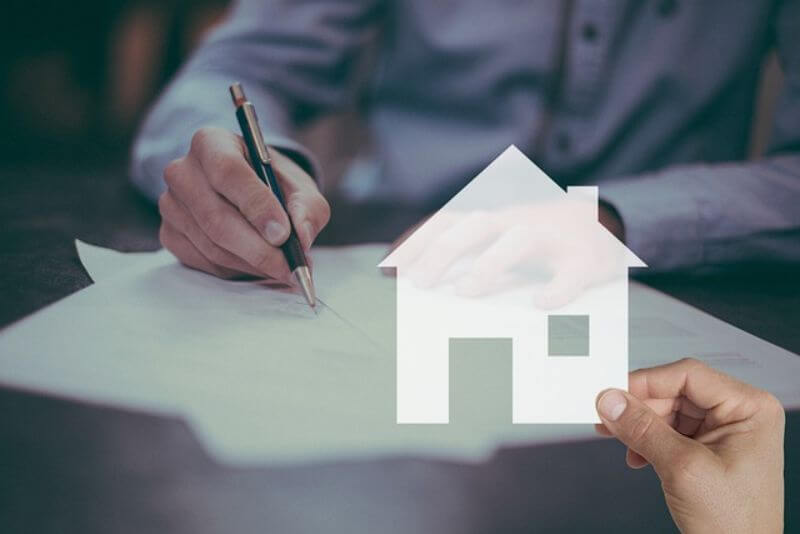 You can apply for a GreenSky personal loan online via its website. Apart from this, you can also work with GreenSky representatives and contact them over the phone. Additionally, you can submit your loan application via one of GreenSky's in-network merchants with the merchant app.
Applicants need to provide some basic details, such as name, Social Security Number, annual income, the purpose of the loan, desired loan amount, and preferred loan repayment term. You can also add a co-applicant to increase your chances of loan approval.
If you meet the eligibility criteria, you will get approval via email, and you can track your application via your GreenSky login. You will receive an email with a copy of your loan agreement. It will mention all the necessary information regarding the loan, such as the approved loan amount, loan terms, and key dates.
Additionally, you will get the GreenSky Direct Payment Card number and online payment portal information. GreenSky will also send you a physical GreenSky direct payment card and a hard copy of the loan agreement.
See Related: Solar Loan Calculator
Eligibility Criteria for GreenSky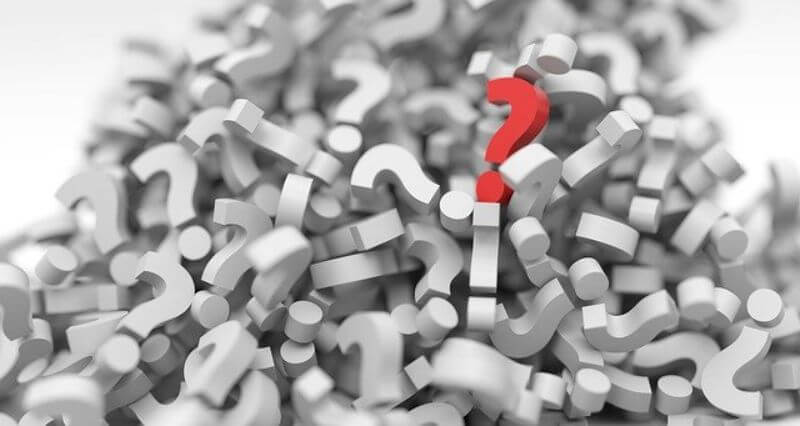 GreenSky is unique from other financing options because it does not require borrowers to show proof of income. Nonetheless, they must meet the following eligibility conditions. In order to be eligible for GreenSky personal loans, the borrower must be:
a permanent resident of the United States
18 years old or older.
Aside from the abovementioned requirements, GreenSky performs a hard credit pull during the loan application process. As a result, you also need to take care of your credit score if you want a hassle-free application.
While the Greensky credit requirements are not specified, you must have a relatively high credit score. The minimum credit score needed for GreenSky is around 650-700. You can discuss with your merchant Greensky's credit score for more information.
If there is any dispute on your credit report, getting approval for the GreenSky loan could be hard. Resolve all your disputes before applying for a loan. It might take between 30 and 60 days. Make sure you do not need a loan in an emergency.
Apart from this, ensure you do not carry a balance on your credit card. This can affect your credit score negatively. Also, hold off on taking new credit until you get approval for Greensky loans.
See Related: Are Personal Loans Bad? Here's What You Should Know
Pros and Cons of GreenSky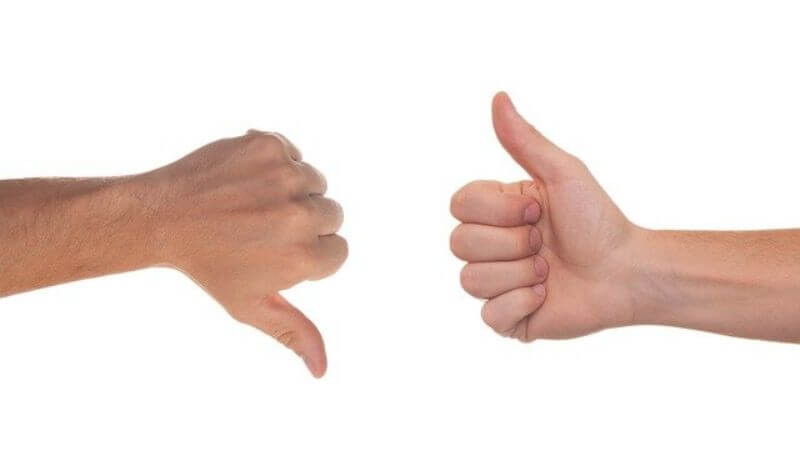 Now, let's discuss the advantages and disadvantages of GreenSky.
See Related: What is the Average Tesla Repair Costs? Full Budgeting Guide
GreenSky Pros
In this section of the GreenSky Finance review, you will learn the advantages of this Fintech platform.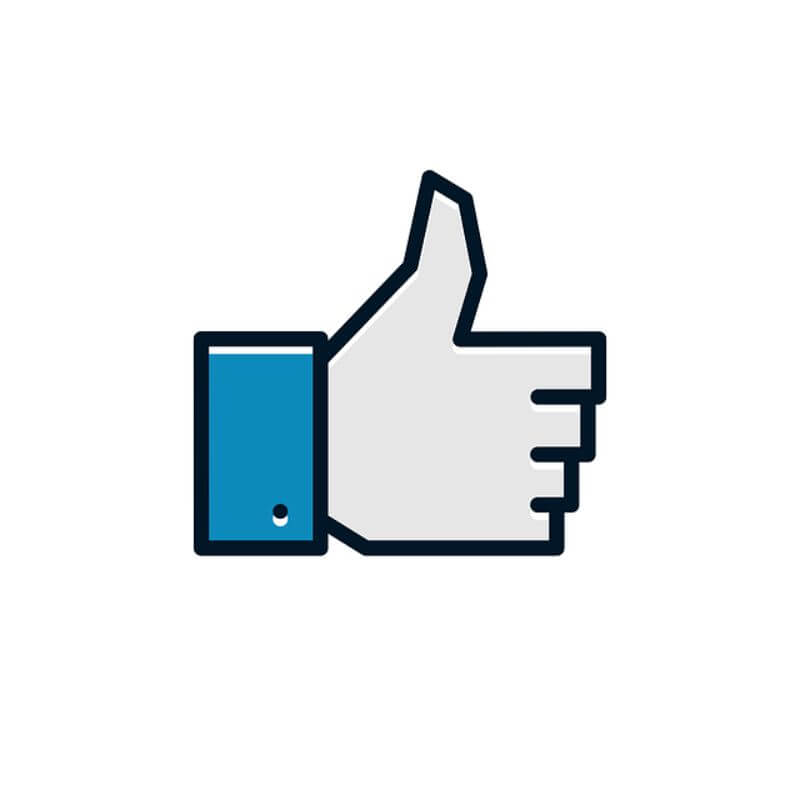 1. Quick Loans
GreenSky is known for providing quick loans. Since you apply for a GreenSky loan online, you save a lot of paperwork that we see in other personal loans.
Your contractor helps you apply for a loan and complete various formalities along the way. You can expect to get funds faster than a line of credit or home equity loan. The funds are accessible through a payment card.
Note: Sometimes, receiving a Direct Payment Card through email might take up to 10 days.
2. 0% Interest Rates
One of the primary advantages of applying for a GreenSky loan is that you pay 0% interest on your mortgage. However, you must repay the entire loan within the promotional period. It could be for 12 months, 18 months, or more, based on the reduced-rate loan used on the scheme.
If you need more time to repay the loan, you can receive the loan with a lower annual percentage rate. Based on your credit, greenSky interest rates for such loans could be between 6.99% and 29.99%. Besides deferred interest loans such as this, the borrower will have to pay a one-time activation fee of $39 at the time of the first purchase.
3. Joint Loans
GreenSky accepts joint loans if two borrowers want to secure a home improvement or personal loan. In this scenario, GreenSky considers both people's credit score and income. It is also a good idea to include someone with a good credit score to increase your chances of loan approval. The co-applicants can share access to the fund.
4. Decent Mortgage Amount
GreenSky provides a credit limit of up to $65,000. This is a reasonable sum for improvement costs, remodeling or adding pools, HVAC, and home automation solutions. If you need additional credit for extra upgrades and installations, your merchant can help you apply for that.
5. Flexible Repayment Options
Another benefit of choosing GreenSky Finance for home improvement projects is that you get flexible repayment options. You can take up to 90 months to repay your loan.
Furthermore, you repay only what you spend. For instance, if you get approval for a $20,000 credit but use only $10,000, you will be responsible for repaying the installments of ten thousand dollars.
GreenSky accepts online payment through its website. You can also repay through a cheque or by phone payment.
6. Funds for Multiple Projects
GreenSky offers funds for a wide range of home improvement projects. For example, you can install HVAC, doors & windows, and cabinetry for the bathroom and kitchen. Apart from this, GreekSky also funds landscaping, fencing, sheds, and decking.
See Related: Best Immigrant Loans for Small Business
GreenSky Cons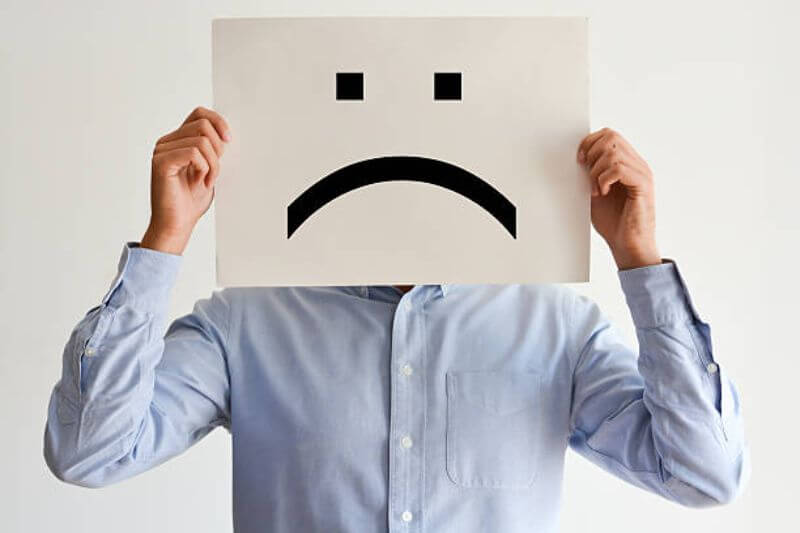 If you want to make an informed decision, you should also learn about GreenSky's disadvantages.
1. High Credit Score
Borrowers are attracted to the GreenSky loan as it provides a quick fund. However, eligibility is not that easy. While the GreenSky credit score requirements are unclear, they are fairly high in practice. Furthermore, it does not accept pre-qualified applicants.
2. High-Interest Rates
GreekSky offers a promotional period with deferred interest charges. However, if a borrower fails to repay the loan during that period, it may result in high interest costs for an extended period.
3. Working with a Contractor Who Uses GreenSky
Another significant disadvantage of using GreenSky is that you must work with a GreenSky contractor. Whether you want to install new windows and doors or remodel your home, you'll have to work with another middleman to get them.
4. Hard Credit Pull
Your GreenSky loan application will count as a hard credit pull. It might lower your credit score. When a creditor requests to look at the credit file of a loan applicant, this hard inquiry shows up on the applicant's report and affects their credit score.
See Related: Best Energy Credit Software Programs
GreenSky Loan Terms and Conditions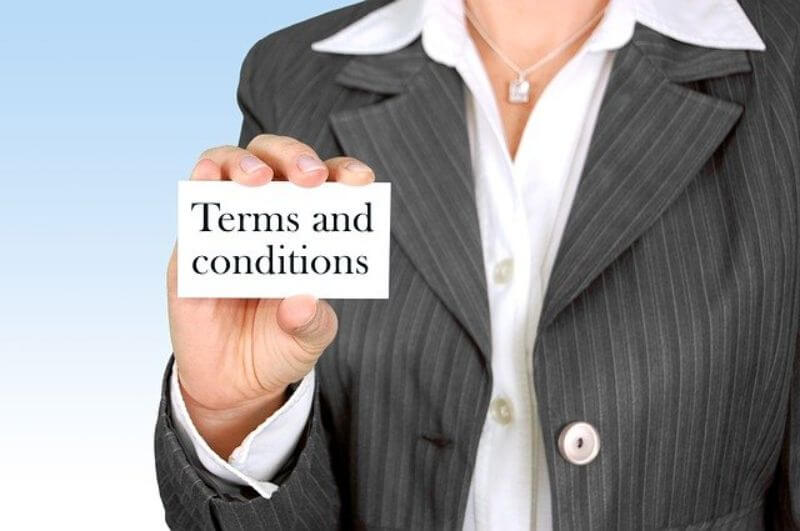 GreenSky claims to provide full financial transparency on the terms and conditions of its loan. Their loan terms and other requirements are as follows:
GreenSky Deferred-Interest Loan Terms:
Interest Rate Ranges: 6.99% to 29.99%.
Minimum GreenSky Financing Credit Score: Not disclosed – so much for transparency (it's around 650-700).
The amount of the loan: Up to $65,000.
Account Activation Fee: $39.
Repayment Schedule: Up to 7 years.
Promotional Period: 6 to 24 months.
Note: GreenSky facilitates loan amounts up to $65,000. If you get a deferred interest loan and pay it off within the promotion period, you do not need to pay any interest.
GreenSky Reduced-Rate Loans
Interest Rate Ranges: 0 to 11.99%.
Minimum GreenSky Financing Credit Score: Not disclosed (around 700).
The Amount of the Loan: Up to $65,000.
Account Activation Fee: $39.
Repayment Schedule: Up to 12 years.
See Related: Tesla Auto Loan Overview: How to Get the Best Terms From Tesla
Home Improvement Projects Supported by GreenSky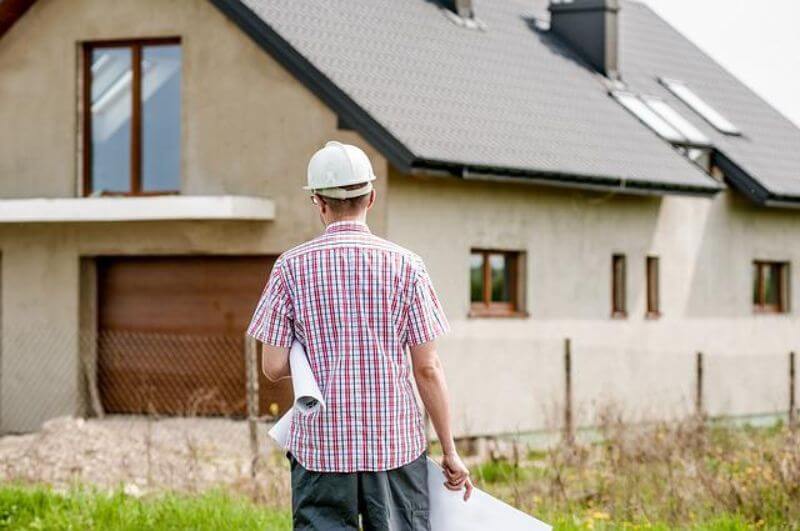 GreenSky Finance covers various types of home improvement loan funds. You can choose it for the following purposes.
1. Home Automation
GreenSky is a suitable financing option for home automation solutions. These solutions include home security systems, fireplaces, intercoms, watering systems, house alarms, smart thermostats, energy-saving equipment, and more.
2. HVAC (Heating, Ventilation & Air Conditioning)
Fixing major HVAC faults could be expensive for homeowners. Nevertheless, with a GreenSky loan, you can do that easily.
3. Pools & Spas
GreenSky also offers funds for pool and spa projects. You may also get special early funding of 70%.
4. Home Remodeling
GreenSky Finance is suitable for those who want to make their homes more eye-appealing but run on a tight budget. Thousands of home remodeling contractors have tie-ups with GreenSky. You can get staged financing for home remodeling.
5. Roofing
If you want to provide your roof with a protective covering, GreenSky Finance can offer you immediate financial support. You can choose between various types of loans and roofing materials.
6. Windows, Doors, and Awnings
GreenSky contractor financing offers staged funding for installing windows, doors, and awnings in homes. With stage funding, you can easily finance your down payment. You do not need to have the cash to initiate the project.
See Related: Best Farmland Investing Platforms
GreenSky Alternatives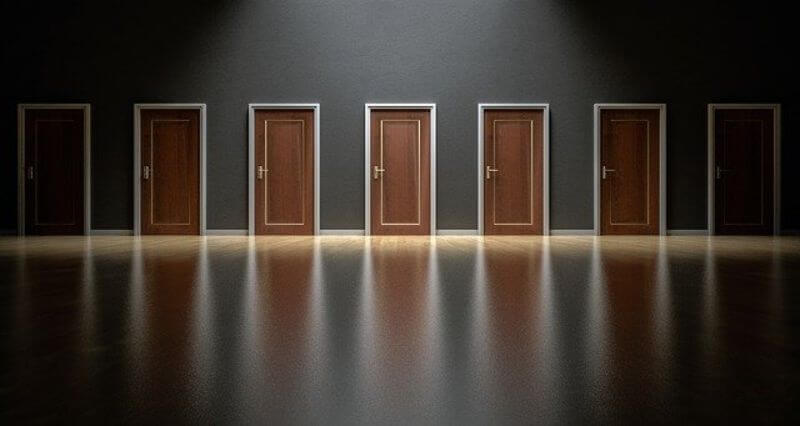 GreenSky is an ideal financial platform for most borrowers who want funds for your improvement projects. However, it is not necessary that what works for others will work the same for you. As a result, you must consider alternatives as well.
Below we have put together some popular companies like GreenSky.
1. Affirm
Affirm, officially known as Affirm Holdings, is a well-known Fintech company. Based in San Francisco, it came into existence in 2012. Max Levchin, Nathan Gettings, Jeffrey Kaditz, and Alex Rampell are key names behind its foundation.
The company offers flexible pay-over-time financing options to homeowners in partnership with HomeAdvisor. You can use this platform to pay for emergency repairs and home renovations.
2. Snap Finance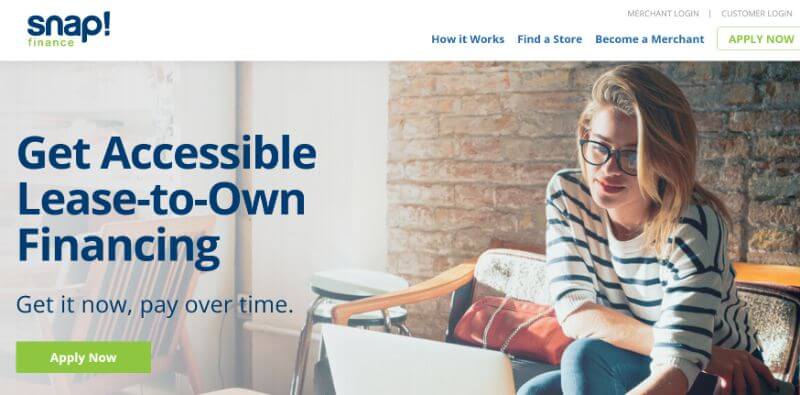 Snap Finance is another well-known alternative to GreenSky loans. This financial technology company is headquartered in Salt Lake City, Utah, the United States, and offers lease-to-own purchase options. The company was established in 2011.
Snap Finance allows borrowers to finance merchandise over 12 to 18 months of convenient payments at zero interest only. Snap Finance does not bother about credit scores when financing.
3. OnDeck Capital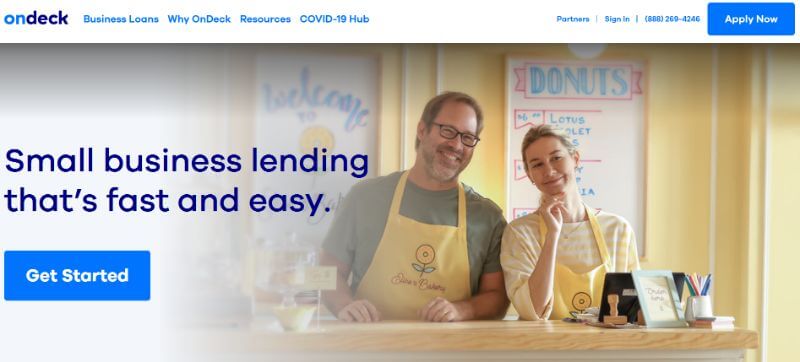 OnDeck Capital is a renowned small business lending company headquartered in New York, USA. Mitch Jacobs founded this company in 2006. Today, it offers a wide range of small business loans, such as lines of credit and short-term loans.
4. LendKey Technologies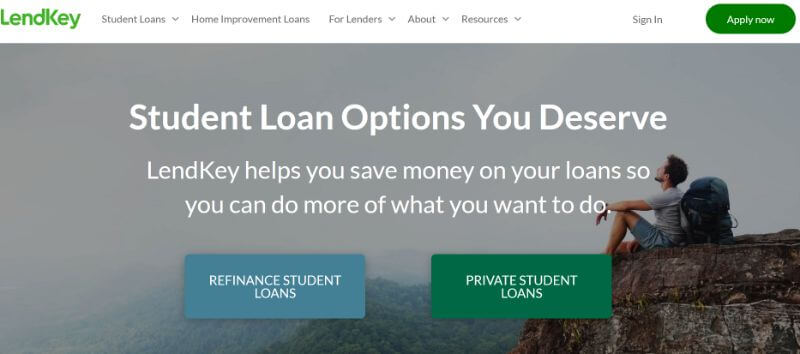 LendKey Technologies operates a cloud-based platform that connects lenders and borrowers. The company facilitates online loans for home improvement, home repairs, student loans, and several other purposes.
See Related: Best Tesla Financing Rates in the Market
5. Government-Backed Home Improvement Loans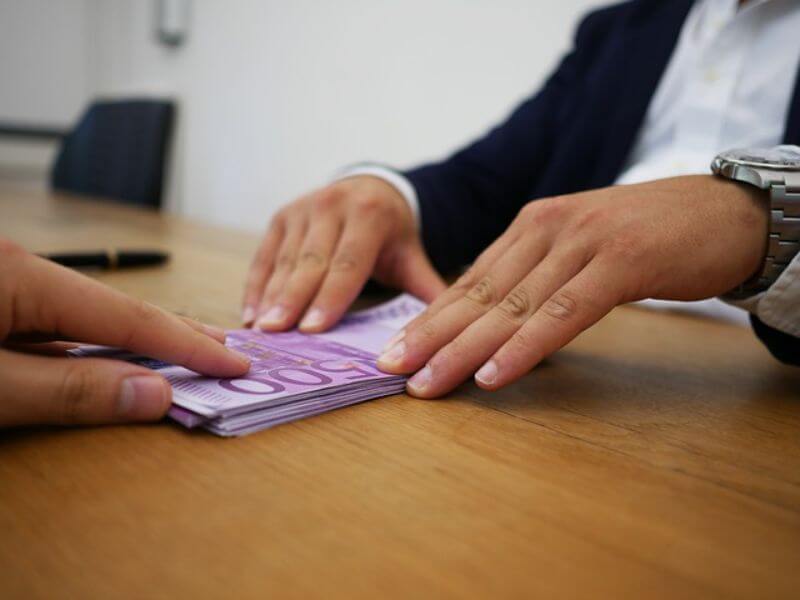 The federal government offers a variety of home repair financing options. Some loans are provided by the federal government, while others are provided by state governments.
You can contact the Department of Housing and Urban Development in your state.
6. Personal Loans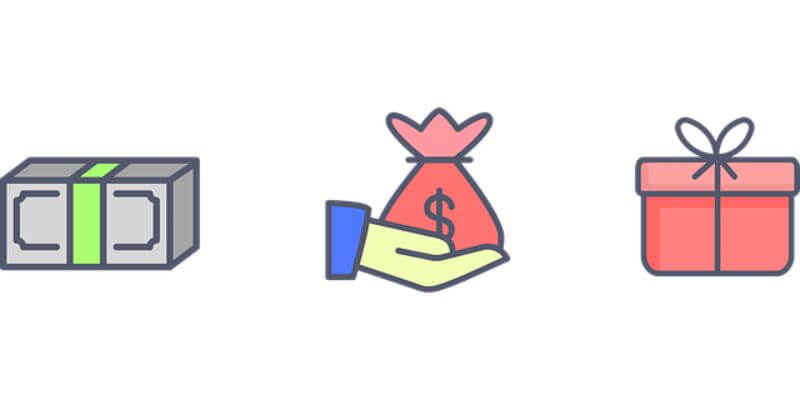 Taking a personal loan can be an excellent option for those who need funds for home repairs or upgrades. You do not need to put up any security for such as most personal loans do. However, these loans have fixed high monthly payments as they are unsecured.
Other personal loan lenders in the market include Upgrade, PersonalLoans.com, and even your local credit union.
7. Credit Cards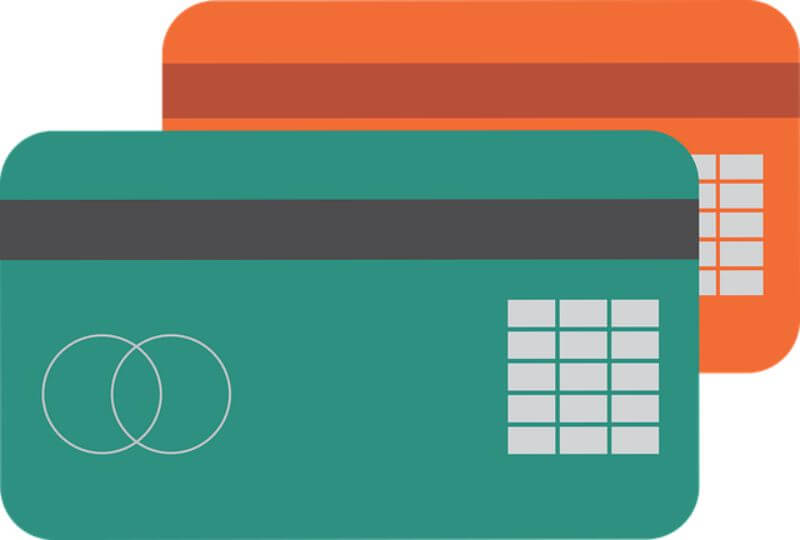 If you want to make minor repairs or upgrades to your home, a credit card with a 0% APR promotional offer could be an ideal alternative to GreenSky finance. However, you must pay off your debt before the promotional period ends, or you'll incur big fees!
7. Home Equity Loans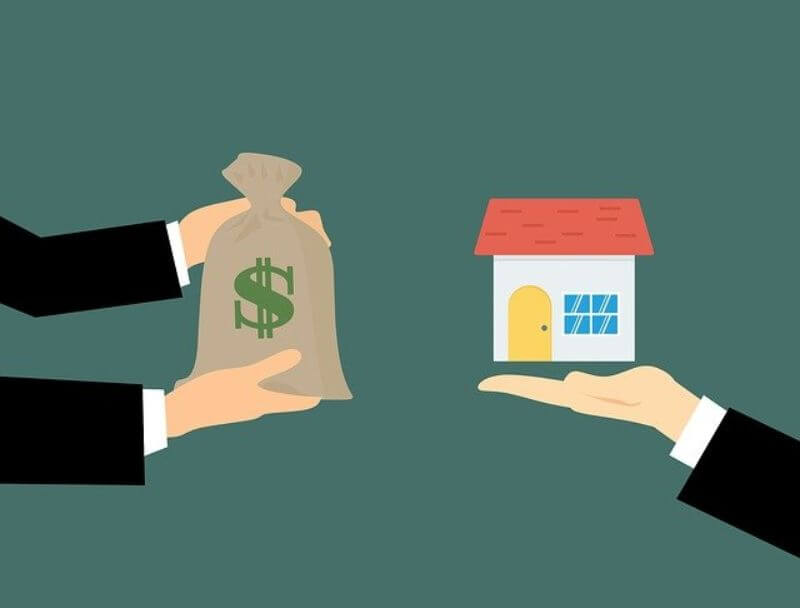 If you want a home improvement loan at a lower cost, a home equity loan is what you need. Unlike a GreenSky loan, a home equity loan uses your home as collateral. Therefore, you get a lower interest rate. However, your home might be at risk if you fail to repay the loan.
See Related: Earthfolio Review: Is It Legit?
Greensky Reviews
GreenSky has an A+ rating on Better Business Bureau. You will mainly see positive comments if you read Green Finance reviews on other websites. However, it is also true that there are some complaints against the platform – nobody's perfect.
You can read GreenSky credit reviews on multiple websites. However, we cannot say that all GreenSky loan reviews are legit!
Compared to other financing options, it has competitive interest rates. The GreenSky Direct home improvement loan gives you a deferred interest option. If you qualify for this loan, you will pay 0% interest for 12 months. After that, the interest range would be 6.99% to 23.99%.
Final Thoughts: Is GreenSky Finance Legit?
While GreenSky has some minor drawbacks, it is a legitimate financing option for homeowners looking for quick funding for home improvement projects. Landlords with rental property can also leverage this financing option.
GreenSky also makes getting professional contractors for your home improvement project easy. You do not need to go here and there. Complete the questionnaire on the GreenSky application, and you will automatically get the list of the most suitable GreenSky contractors.
If you qualify for GreenSky's lowest-rate loan or a promotional offer, it will be one of the best personal loan options for home repairs and upgrades. Make sure you have a good credit score and repayment capability.
However, it might not be a suitable option if you need an immediate loan or cannot wait for the payment card to arrive. Besides, GreenSky is not a suitable financing platform for people with low credit scores. It is best not to apply for a GreenSky loan if you do not meet their conditions. After all, they make hard inquiries on your credit.
So, this is our comprehensive GreenSky Finance review. We hope it helps you make the right decision.
FAQ
How much did Goldman Sachs pay for GreenSky?
Is GreenSky buy now and pay later?
Yes, Greensky provides buy now, pay later solutions to merchants, enabling them to expand payment options for their customers and increase sales.
How many customers does GreenSky have?
Around 4 million – at least a few of them probably think Greensky is legit, too!
Related Reviews
Related Resources