Is B Corp investing worth it? Well, the fact is B Corp investing is increasingly becoming popular. This is because B Corp companies aren't just concerned about their financial success. Instead, they also focus on the social and environmental impact they make on the world.
Based on your investment philosophy, B Corp investing is a perfect way to invest for a good cause.
And, there are various types of B Corp investing companies, changing the global culture and redefining success through the creation of a sustainable and more inclusive economy.
B Corp companies have formed a community of global leaders who bring about a movement of people (B Corp movement) using businesses as a force for good.
Generally, the values and aspirations of B Corp companies are listed in the "B Corp Declaration of Interdependence," which is their core constitutional document.
Before we can determine whether this is the investment route for you, or if B Corps really outperform the market, let's find out what being a B Corp means.
What is a B Corp?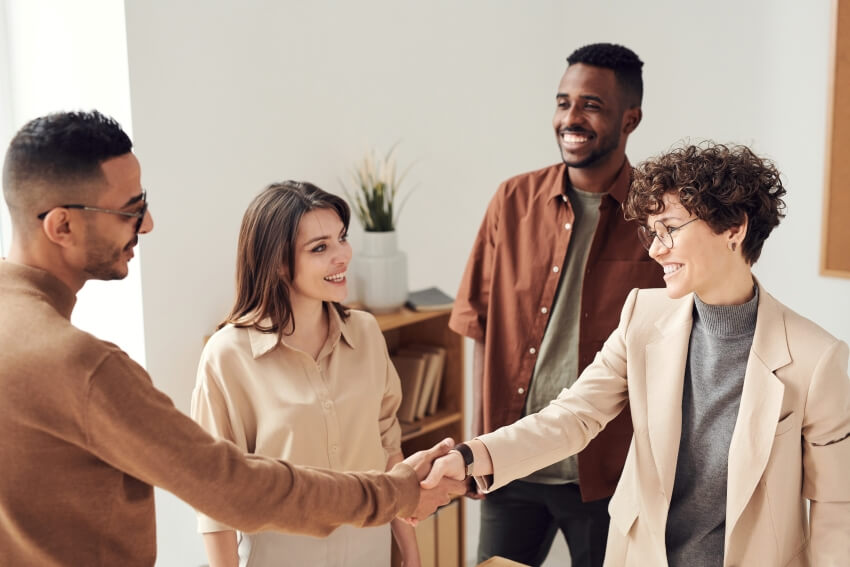 B Corps (Certified B corporations) are for-profit companies operating under the highest standards of:
Social and environmental performance
Legal accountability to balance revenues and purpose
Public transparency.
B corps harnesses the power of business to solve the most challenging issues and positively impact society. They use the businesses' profits and growth towards achieving:
Reduced inequality
Healthier environment
Lower poverty levels
Stronger communities
Creation of jobs with dignity and purpose
B Lab, a non-profit organization, has been responsible for privately awarding B Corp certification to companies promoting a good cause since 2006. B, which stands for "Benefit," means that the company positively impacts both the environment and society.
Whether a company offers services like travel or products like shoes, it can get awarded a B Corp certification if its business model creates a positive public impact. Globally, there are over 3500 companies today with a B Corp status, from designer brands like Armadillo and House of Hackney to utilitarian mainstays like Method Products and Patagonia.
After every three years, B Corp must recertify any company to ensure they are complying with B lab's high standards. A company must follow the interests of the public and environment in every move they make.
B Corp status can be awarded to a startup and established businesses alike. Getting certified is like getting a badge of honor. It's a public declaration or pledge that the company will pursue something bigger than maximizing the shareholders' returns.
See Related: Benefit Corporation vs B Corp: What's the Difference?
Why Should you Get a B Corp Status?
Is a B Corp investing worth it? Absolutely. Here are some of the reasons why B Corp investing is worth:
B Corp's status improves the perceived company value and credibility, which makes them outperform other companies in the market.
If the B Corp designation is in its marketing efforts, it attracts more customers.
A company with a B Corp status also tends to work with top talent as the status attracts highly qualified employees and gives a sense of pride to all the company's existing employees too.
How do you Invest in B Corp?
This is not any different from how you invest in other companies. You can use a stockbroker, a robo-advisor or buy the financial assets directly from the company.
The hard part is only determining whether the company is B Corp certified. This way, you are sure that you are investing in environmentally and socially responsible mutual funds or ETFs that make a difference.
Generally, both the narrative and facts supporting B Corp investing are quite compelling that investors are doing more than just investing in benefit corporations. In fact, most are opting to become part of these companies.
And, it's almost every type of investor who is doing it. Right from wealth managers, venture capital firms, impact investors, public companies, etc. For this reason, if you want to engage in socially responsible investing, a benefit corporation is an excellent place to do just that.
However, it's prudent to seek the advice of professionals, especially a wealth advisory firm. Caprock Wealth Advisors is an excellent example. They help both companies and individuals who wish to invest in a manner that minds the environment.
See Related: Best Investments for Young Adults
Here is how to Sign up for B-Corp:
The B Corp certification process is a company's roadmap to level up its environmental stewardship, community outreach, and governance. A company must have solid goals and good practices to sign up for B Corp certification.
To initiate a B Corp certification process, you need to complete the B Impact Assessment (BIA). This is a very detailed multiple-choice questionnaire about the goals and practices of your company.
Based on the business size, structure and complexity, you pay the specific fees earlier in the process and incur additional costs for every stage. The prescreen fee for a company making less than $1 billion is $2,500.
This prescreen stage helps the company to understand the B Corp certification timeline. It depends on the preliminary analysis of the risk and performance in comparison to the B Corp requirements through BIA and disclosure questionnaire.
After the BIA of the company passes through, B Lab moves to the verification stage.
At this point, you must provide both written and verbal answers to several rounds of open-ended questions about your company. The questions can range from the company's involvement in diversity to ways it's contributing towards the reduction of carbon footprint in the environment.
In the end, B Lab awards the applicants a number of points based on their responses. To get awarded the B Corp certification, the company must score at least 80 points and above on the BIA overall. This score is listed publicly in the B Corp directory along with the applicant's transparency assessment.
See related: 9 Best Climate Change Stocks To Invest In Today
Pros and Cons of B Corp Investing
Advantages of a B Corp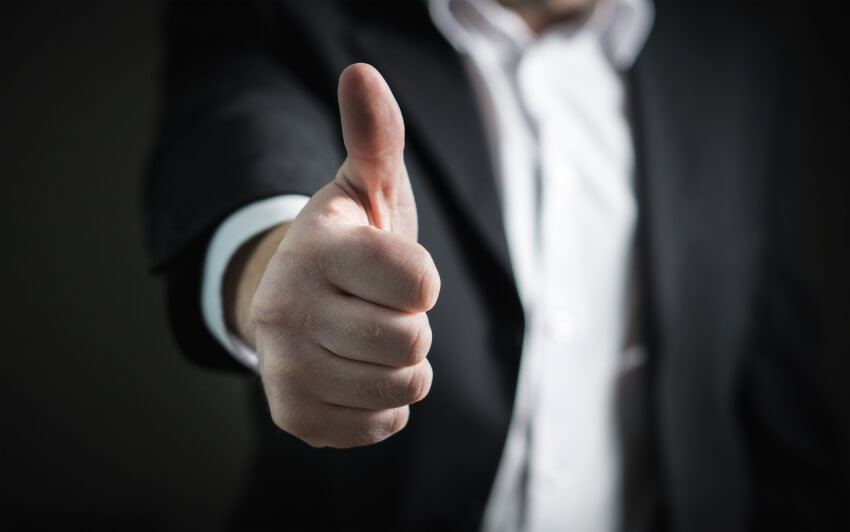 Attaining the B Corp certification comes with numerous benefits. Some of the main advantages include:
1. B Corp Certification can be an Effective Marketing Tool
B Corp certification gives an organization instant credibility based on the cause it's supporting. Whether it's supporting the saving of the planet through the production of eco products or it's changing the narrative through diversity in the workplace, many investors love being associated with anything that makes a positive impact.
The company's attempts to create an impact on its employees, community, and environment are revered.
2. Capital Attraction
Due to the corporations' transparency and credibility, many local and foreign investors want to buy a share of the company. This is not only for profits but for the social impact it's making on the world.
3. Provides Real Evidence of Impactful Work
Many companies have made claims that they're supporting the environment or are "going green" with no accreditation to prove. B Corp certification helps back up any sustainability claims with real evidence.
Most people nowadays want to work in not only profitable companies but also those with a social purpose. With real evidence that a company is concerned about social and environmental impact, the consumers take its mission seriously. Also, when devising an investment strategy, investors nowadays are quite keen on what the company does.
4. Brand Identity
Due to accountability and transparency, customers trust the businesses' product which builds the company's authority.
5. B Corp has In-built Requirements to be Followed
When a company is B Corp certified, it must pursue specific social and environmental goals. This reduces the amount of time, effort, and money that would have otherwise been used to host debates about what to do next.
B Corp certification provides a built-in mechanism that determines the company direction and standards. Random audits are even conducted to ensure those rules are adhered to.
6. B Corporations Shares Resources.
Having this status allows the company to network with similar businesses in the local community with a common objective. With such networking, companies get access to numerous resources in a mutually beneficial way that other companies aren't able to have.
7. Freedom to Provide Benefits to Society
B Corps provide greater benefits to society rather than profits to its shareholders. The company is allowed to look beyond fulfilling its bottom line.
Disadvantages of a B Corp
1. B Corp Corporation is only Available in Some States
B Corp is still relatively new and not available in every state. Before filling the articles of incorporation, confirm their availability in your state with your local state authority.
Consider first forming an S Corp and applying for 501c3 status later after incorporation. Then, when B Corp status becomes locally available, transition promptly.
2. Accountability of the Corporation is Hard to Maintain
A third party may wrongly judge some decisions that you may make for the corporation's benefit leading to loss of the B Corp status.
3. It doesn't Come with any Corporate Tax Benefits
B Corp status doesn't mean that your organization is exempt from its tax obligations. This is unless the company already has tax-exempt status.
4. B Corp Company Must be Ready for Public Scrutiny
Every company with a B Corp status must publish its performance reports in offering public benefits. The report lets the public and the shareholders examine whether the corporation meets the set standards.
5. Maintaining the B Corp Status is Challenging
For a company to maintain the B Corp certification, it must be ready to stick to the stated B Corp mission. The non-profit B Lab performs regular random audits that you must pass by showing exactly what your mission is.
If you fail, then you lose the certification. Losing certification may cause investors to question how you got it and if you were truly involved in social impact. Also, you'll lose the network you have built over time and be destined to fail.
6. Incurs Administrative and Legal Costs
B Corp companies incur annual legal and administration costs. To apply and maintain a B Corp status costs money. A one-time submission fee is $150. Then, the annual fees incurred are proportionate to the revenues of the company.
For example, companies with revenue of $150,000 annual sales pay $1000, and those with $750,000 to $999.9 million annual sales pay up to $50,000.
7. Impact on all Business Participants
Before making any decision, the managing directors have to consider its impact on shareholders, customers, employees, suppliers, and the community at large, which may be difficult to satisfy the needs of every stakeholder.
Related Resources