You've likely heard of solar batteries if you've recently considered installing solar panels. So, how much does a solar battery cost, and what goes into the cost?
A "hybrid solar system" combines solar panels and solar batteries. It offers many advantages, including dependable backup power and independence from your utility company.
However, how exactly do solar batteries function? And how much do they cost? Read on for more info!
Unlock Sustainable Investing Opportunities 🌿
Join the green revolution by investing sustainably with our top partners. Discover platforms that align with your values and offer remarkable opportunities for growth.
The Cost of Solar Batteries
Solar batteries store excess energy generated by solar panels that are not immediately consumed. This allows for later use.
Solar panels produce the most electricity during the middle of the day, while your home uses the least energy. A conventional solar system returns Any excess solar energy to the grid.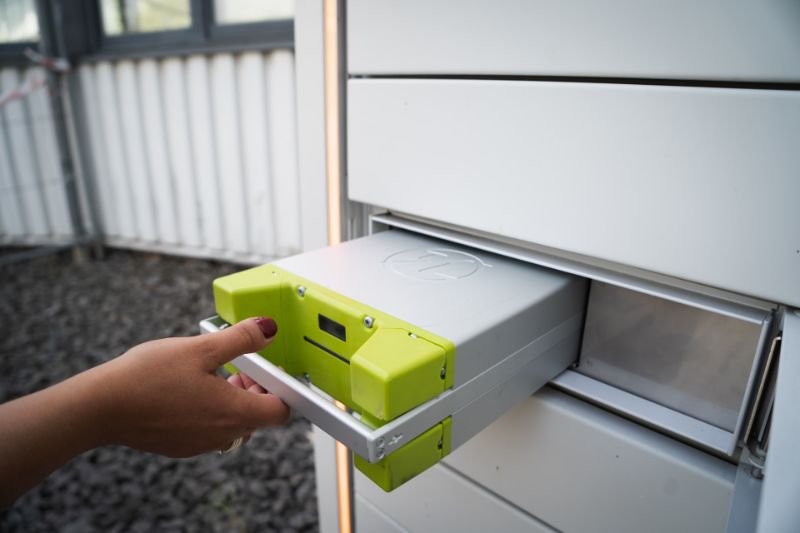 Solar batteries are priced similarly to when photovoltaic systems were initially developed. However, as more people use solar battery storage systems, their prices, like solar panels, will naturally decrease.
Solar lithium-ion batteries are the most popular and cost-effective battery type. Here's a list of the cost of some lithium-ion batteries based on their actual capacity:
The two standard chemical components found in solar batteries are lead-acid and lithium-ion. However, lithium-ion batteries' estimated cost is higher than lead-acid. Still, lithium-ion batteries continue to dominate the market because they are more durable and store more energy. Depending on many factors, installing a solar battery can cost between $200 and $15,000.
The lithium-ion batteries included with most residential solar panels that connect to the grid cost between $7,000 and $14,000. On the other hand, small lead-acid batteries can be purchased for as little as $200.
While it seems like a great idea to opt for a few $200 cells, the downside is they won't power much in your home and are typically reserved for emergency use in small EV vehicles.
Solar battery prices vary widely, but the more significant the battery, the higher the price.
Here are some typical battery prices for standard nominal capacities. These prices only include the battery; installation is an extra cost.
$4500–9600 for 6kWh
$9800–14,000 for 10kWh
$8000–18,000 for 13kWh
Typically, prices on the low end are only for the battery pack (cells plus battery management system). Battery systems with premium pricing include a battery inverter and other integral components.
When requesting estimates, ask if the price includes the cost of a new inverter and any additional electrical work. It may be cheaper to purchase a battery as part of a new solar panel system than to add one to an existing design. This is especially true if the old system is several years old and would require significant updating to function with the battery.
See Related: Best Energy Storage Stocks to Buy
Factors that Influence Solar Energy System Storage Cost
The price of your energy storage system is dependent on various factors. They include:
The equipment you install
The amount of electrical work required
Where do you find your installer?
The equipment itself may determine the expense of installing a battery. For instance, what type and number of batteries are you installing? How is energy stored, and does it have an inverter? 
Typically, 50–60 % of the cost of an energy storage system is equipment costs. But the installation—how much electrical work is required and where you find your installer—significantly impacts the system's total cost.
See Related: What is the Average Tesla Repair Costs?
Solar Battery Manufacturer
As with all other purchases, the price of the battery will depend on the brand you select. Different brands provide different services and manufacture their products in various ways.
Some of the high-end solar batteries manufactured by the German company Sonnen cost more than $30,000. On the other hand, Tesla Powerwall costs only $11,000.
See Related: Tesla Outage: Do Solar Panels Work in a Blackout?
The Quality of Your Batteries
Consider the product's quality before anything else before installing batteries. Even though all storage products on the market pass stringent safety tests, the overall quality of energy storage systems may vary, and higher-quality products may be more expensive.
The Number of Batteries You Need
Every storage installation is unique, and all have special storage requirements. Typically, a solar panel system's size is more adaptable than a storage system's. 
Adding or removing a single solar panel is straightforward to fine-tune an installation's capacity. However, it's difficult to fine-tune the battery size with most available solutions.
Therefore, the cost of energy storage will depend significantly on the number of batteries installed and kilowatt-hours of energy stored.
Battery Chemistry
There are several different types of batteries on the market for homes and businesses. But the most common ones store electricity using lithium-ion chemistry.
Nickel manganese cobalt (NMC) and lithium iron phosphate (LIP) are the most prevalent lithium-ion battery types (LFP). Each type of chemistry has unique characteristics.
For instance, NMC batteries have a higher power-to-weight ratio than LFP batteries, which are also more expensive. LFP batteries are frequently 30–50 % more expensive than NMC batteries on EnergySage.
Does Your Battery Have its Inverter?
Batteries store energy as direct current (DC), whereas your home or business uses alternating current (AC) (AC). You will need an inverter to convert the DC electricity in your battery into usable AC electricity.
Some batteries are equipped with a hybrid inverter compatible with solar and storage or a storage-specific inverter. If yours doesn't, you must purchase an inverter to convert your stored energy into AC electricity, increasing the system's overall cost.
Labor Costs
The price also depends on the labor required to install your solar battery system at home. If the battery is installed simultaneously with the solar panels, labor costs may be reduced because both systems' electrical work and permits will be performed simultaneously.
Suppose the battery is added after installing the solar panel system. In that case, the labor may be more expensive because new permits and incentive forms must be obtained.
Retrofit vs New Solar and Storage
Installing energy storage requires your electrician's electrical labor and time. If you install solar and storage simultaneously, you'll save time and money because your installer will not have to make additional trips.
Critical Load Panels
It would help to connect specific circuits to a critical load panel because most storage solutions today are insufficient to cover your home's loads. A vital load panel is similar to a secondary electrical panel.
It contains all essential circuits that must continue functioning during a power outage. Unfortunately, even though the critical load panel is inexpensive, the electrical work required to install one can quickly become costly.
See Related: Best Portable Solar Panels for Home
What Types of Solar Batteries Are There?
RV/ Marine Solar batteries
Marine solar batteries are ideal for smaller systems and are frequently used by RV and boat owners. Yet, they cannot be used continuously as this can cause them to wear out faster.
Flooded Type
These are lead-acid batteries with water-adding caps. These batteries are more durable and less expensive than marine solar batteries.However, because they emit gas during charging if these are installed indoors, it is crucial to use a venting system to remove potentially explosive or toxic gasses.
Gel
Unlike flooded batteries, gel batteries do not have vents and do not emit any gases. Therefore, venting these batteries is unnecessary; they can be used safely indoors.
In addition, the battery will maintain a constant internal temperature, requiring more maintenance and performing better than flooded batteries.
Absorbed Glass Mat Batteries (AGM)
These batteries store power between the plates in a glass mat. Since these batteries do not leak, they do not emit gas when charged. 
Additionally, AGM batteries generally perform better than other types on the market. They possess all the advantages of sealed gel types. They are better at maintaining their voltage, self-discharge less rapidly, and last longer. Therefore, it makes sense that they are the most expensive, given that they are the best.
See Related: Tips for Buying a House with Solar Panels
Combining Solar Panels and Solar Batteries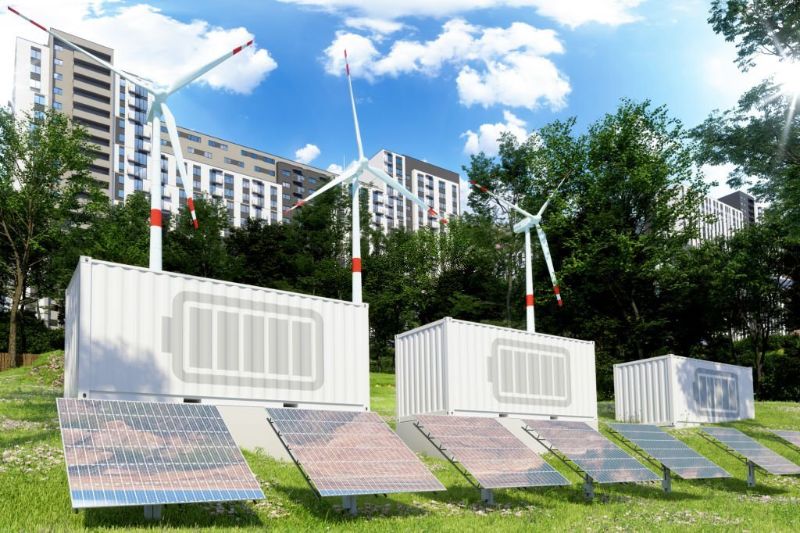 Installing a battery storage system for your solar panels is an excellent method for optimizing their performance. Batteries are a perfect source of backup power. They increase your energy independence and help you save money on your electric bill by drawing power from the battery rather than the grid.
However, solar battery systems are expensive. If your utility has net metering, installing a solar battery may not be the most cost-effective way to reduce your electricity bill.
However, if your area has lots of sun and frequent power outages (like Texas), it will be helpful to have a battery backup that can store energy when needed.
The good news is that solar battery technology costs continue to decline. Soon, solar batteries will be included with all solar energy systems as standard equipment.
If you want to pair your solar panels with storage, be sure to speak with multiple reputable battery storage installers to ensure you receive the best installation at the best price.
Why Do You Need a Solar Battery Storage System?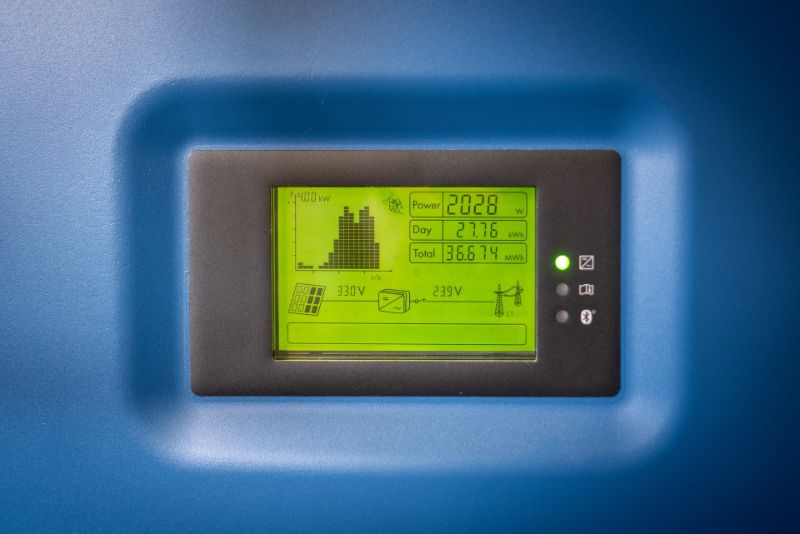 Solar battery storage can be advantageous in several ways, including:
Energy can be stored for later use.
Reduces your energy costs significantly.
Earn income by selling the stored energy to the grid.
Independence from the power grid
Initially, solar batteries store the energy produced during the day at night or on cloudy days when no energy is produced. With photovoltaics, you can power your home 24 hours a day, seven days a week, with 100 % renewable solar energy if the battery's capacity is not exceeded.
Additionally, having a solar battery backup can significantly reduce your energy costs. You can avoid paying high utility company rates!
You can charge the solar battery during off-peak hours and discharge it during peak hours. You can use the savings to reduce the price of your battery system.
In addition, if your energy provider permits it, you can sometimes earn an income by selling the energy in your solar battery back to the electrical grid when electricity prices are highest.
Suppose you add a solar panel battery to your solar system. In that case, you can choose at any time to be independent of the national grid, ensuring the energy security of your home. How many solar panels you have depends on the energy you need and your budget.
See Related: How Much Do Solar Panels Cost Per Square Foot?
Consider Smart Electrical Panels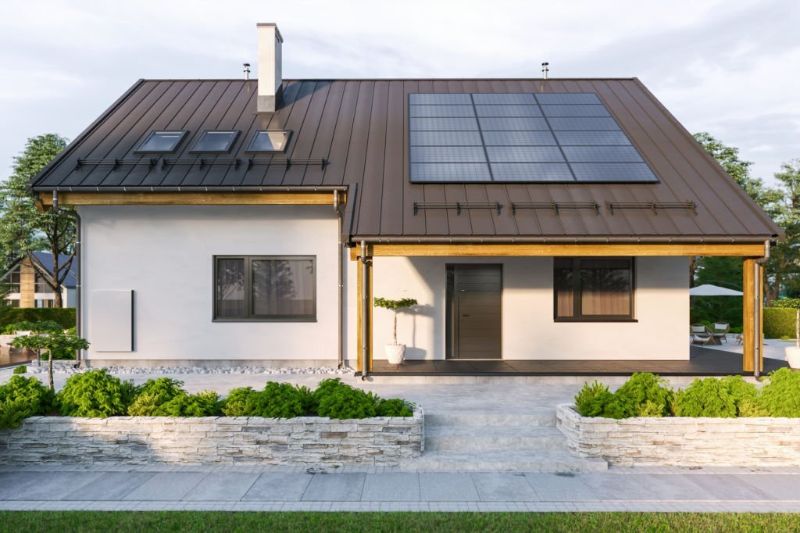 Why not take it a step and install a smart electrical panel? This will help you get the most out of your storage system if you have electricians pull circuits anyway.
Smart electrical panels that allow you to track and manage your circuits. This provides greater flexibility in how you utilize your solar and storage system.
Smart electrical panels are more expensive than critical load panels but are typically the best option for optimizing storage installation.
How Long Do Solar Batteries Last?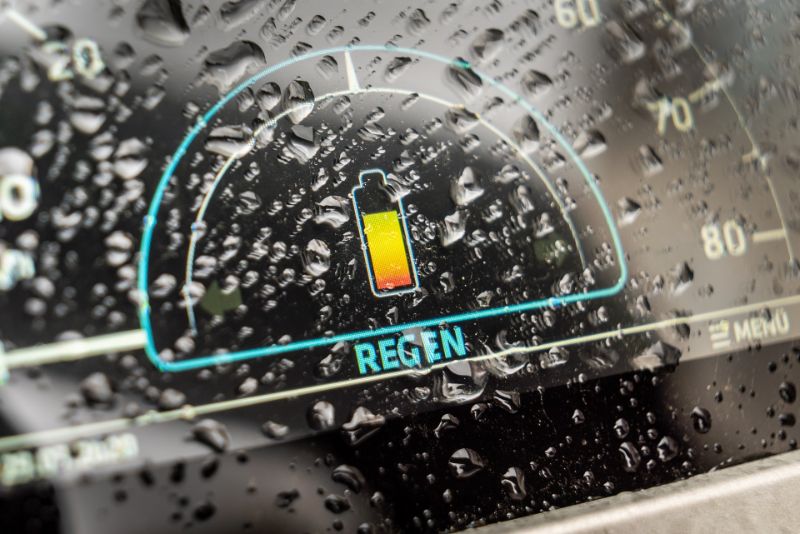 Solar battery storage systems typically last between 5 and 7.5 years for lead-acid batteries and 11 to 15 years for lithium-ion batteries. However, overcharging or exposure to extreme heat or cold can damage the batteries.
Under typical conditions and as long as they don't become too hot, most solar battery types should last ten years. Recent generations of solar batteries have only been on the market for a few years. As a result, there is insufficient market data to determine how long they typically survive in household settings.
The findings of laboratory testing on the durability and lifespan of some older and newer, cheaper batteries have not been favorable.
Some consumers also complain that the batteries don't work or that the company's customer service is poor, but the batteries function as expected in most situations. However, based on user ratings on various websites, most households using storage batteries are satisfied.
See Related: Best Solar Panel Alternatives to Consider
What Is the Best Solar Battery?
A quality solar battery storage system can make your life easier and save money. Installing a solar battery storage system makes your life easier throughout the years, regardless of the weather. However, as its use in the private sector increases, it is essential to make prudent investments and select the most cost-effective option.
Your needs and specifications are specific – do some shopping around.
Depth of Discharge (DoD)
The capacity of a battery before it must be recharged is referred to as its depth of discharge (DoD). A solar battery storage system is equivalent to a cellphone battery with 2% of its charge remaining.
If you completely deplete its charge or exceed its DoD limit before recharging, the battery's lifespan will be drastically reduced. For instance, if you purchase a solar battery storage system with a DoD of 80 % that can store 5 kW of energy and 4 kW of power, recharge the battery before using all 4 kW.
Lithium-ion batteries can withstand a broader range of temperature changes and discharge in the wrong direction more effectively than lead-acid batteries. As a result of these advantages, lithium-ion batteries are gaining popularity.
Related Resources