A wind turbine seems like a pretty simple piece of equipment – it looks much like a pinwheel sitting on the horizon. Yet, as simple as it looks, wind turbines are complex mechanisms that require very specific design and technology to operate efficiently. While the investment in a wind turbine can be profitable and beneficial to the environment for many organizations, they are significant investments often resulting in a long-term investment strategy.
How Much Is a Wind Turbine? Here's the Short and Long Answer to It.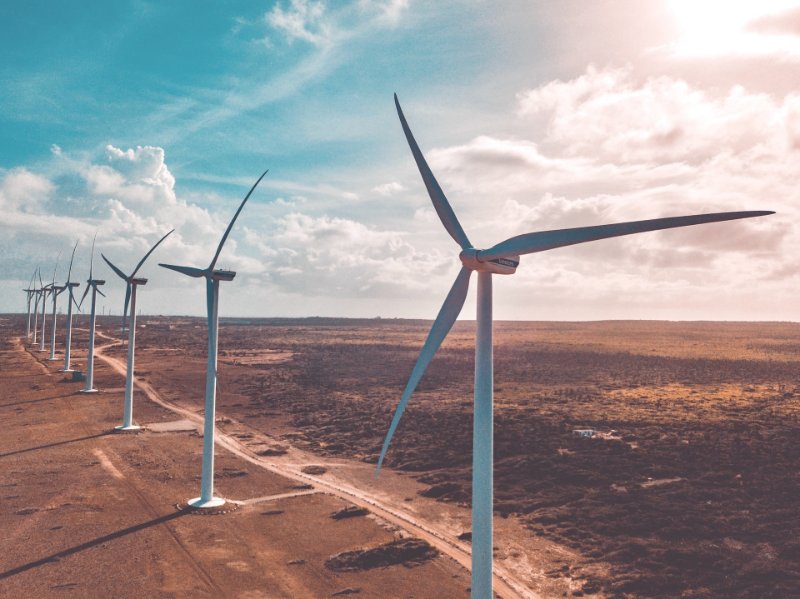 Short answer:
Wind turbines range in size and energy production. The larger they are, the more expensive they can be but also the more energy they can produce. A properly sized wind turbine ensures the investor is getting what it needs out of the system to reduce energy dependence but also reduces the risks associated with overspending.
Unlock Sustainable Investing Opportunities 🌿
Join the green revolution by investing sustainably with our top partners. Discover platforms that align with your values and offer remarkable opportunities for growth.
Typical costs for wind turbines range from $1.3 million to $2.2 million per megawatt of power. Most commercial-scale wind turbines need to be at least 2 MW in size, which means that they typically cost between $3 million and $4 million, with some variances in this.
Wind turbines for homes are different. They are much smaller and have far fewer components to them. This simpler design means that a wind turbine will cost between $2,000 up to $80,000 depending on the type of wind turbine selected.
That is an incredible difference from the commercial to the home versions, but it is mostly due to the size and scale of energy produced. Wind turbines for homes are a fraction of the size but can still produce enough energy to power a large home.
Long version:
Is the cost of wind energy dropping? Can you expect it to be more affordable later?
Wind turbines are expensive because they require numerous working components. Depending on the type needed, wind energy can be an affordable, exceptional tool for sustainably powering homes and commercial organizations.
See Related: List of Top Renewable Energy Private Equity Firms
Commercial Wind Turbine Cost Broken Down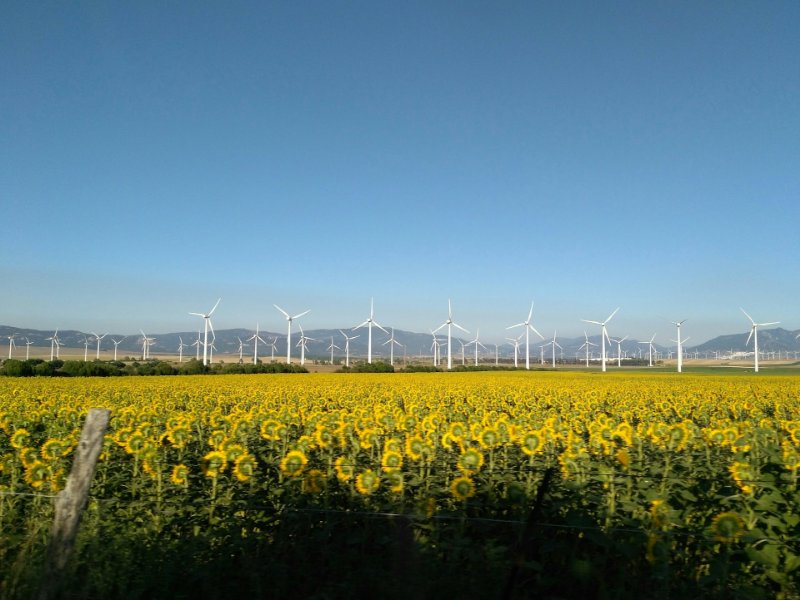 A commercial wind turbine is a large working component that has the ability to create renewable energy on a large scale. As the turbine blades turn, they generate energy that's captured and used for other needs. A large commercial wind turbine project could help to power large factories and industrial warehouses.
What are wind turbines made of?
Commercial-style wind turbines are expensive because of the materials within them. They can weigh as much as 160 tons and are made from a combination of steel, resin, fiberglass, iron, copper, and often aluminum and plastic as well. All of this adds up in terms of cost.
Capacity and wind turbine cost
The typical cost of a wind turbine is $1.3 million per megawatt of energy produced. This is the production capacity of the turbine.
The larger it is, the more it can produce. Most of the time, commercial turbines have a total capacity of 2 to 3 MW, though some can be larger.
The largest are offshore wind turbines. These can be as large as 12 MW, which increases the wind turbine prices much higher. The cost of a wind turbine that's offshore may be at a higher price point as well due to the difficulty of establishing and maintaining it.
Are commercial wind turbines becoming more affordable?
There is some expectation that wind turbines will be more affordable in the long term. Compared to a decade ago, the cost of onshore wind electricity has fallen by as much as 70 percent. Even considering this reduction in cost, wind turbine costs are still rather high.
See Related: What Is Commercial Solar? What You Should Know
What Are the Ongoing Costs of Commercial Wind Turbines?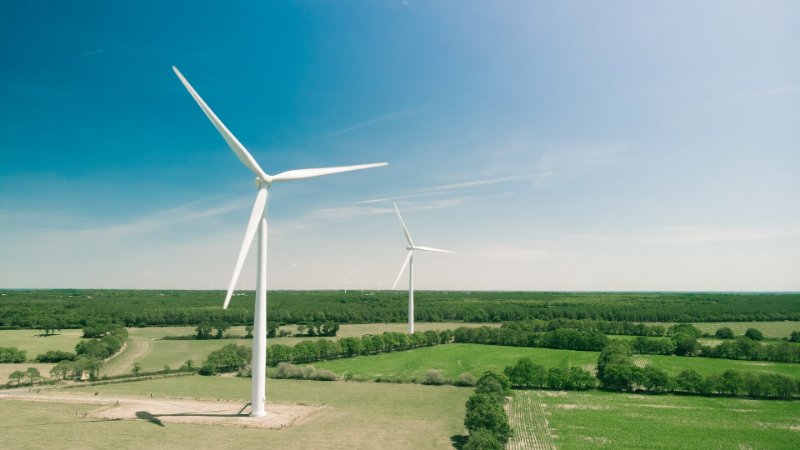 The initial installation cost of wind turbines tends to be a large investment, but there are also additional costs involved. All technology that has moving parts will require maintenance from time to time, and wind turbines are no different. They require ongoing maintenance to maintain all of the working components.
The key here is that the ongoing maintenance cost for a turbine will depend on numerous factors. This includes the age of the turbine (older versions tend to require more maintenance and ongoing work than newer models using more advanced technology and innovative materials).
In addition, the location of the turbine also plays a role in the cost of maintenance. Those located offshore are more difficult to reach and maintain, and typically need more work on a routine basis due to the conditions.
The overall operating and maintenance costs of a wind turbine will range from $42,000 to $48,000 per megawatt over the first ten years of the operation of the system. As the turbine gets older, and those wind turbine blades keep turning, the costs will get higher per year as more wear and tear develops.
See Related: What is the Average Tesla Repair Costs? Full Budgeting Guide
What Does a Home Wind Turbine Cost?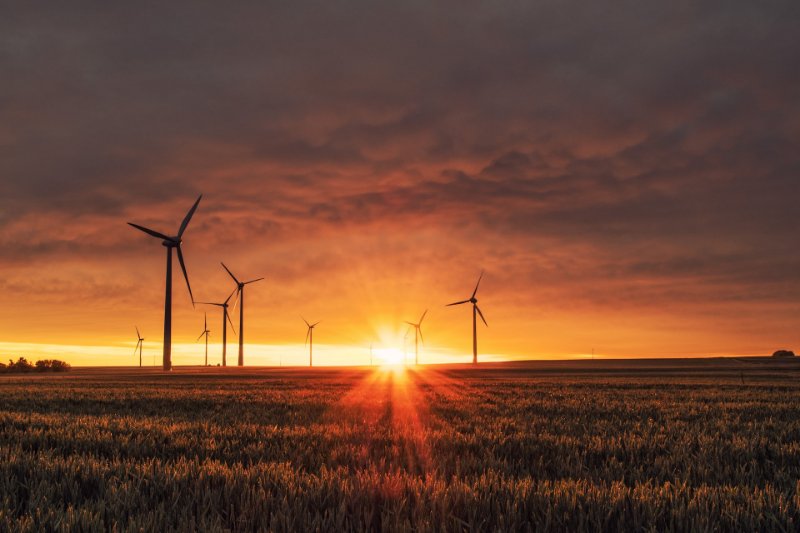 A home wind turbine is very different. These are typically small wind turbines nowhere near capable of producing the same amount of electrical energy that large turbines produce, but they can still be expensive.
The average cost of a wind turbine for a home is $2,000. This may be as high as $80,000 for turbines designed for larger homes and small neighborhoods.
One of the core reasons these systems are less expensive is that they do not require significant installation costs. A small turbine could be purchased online and installed by the property owner within a matter of minutes. These tend to be very basic with limited energy production abilities.
For larger turbines, including those that are designed to provide enough power to support a larger home, expect to pay at least $3,000 for them, with some costing as much as $8,000 per kilowatt of power, for the installation costs themselves.
For a large home that requires as much as a 10-kilowatt turbine, costs can easily reach $50,000 to $80,000 for the installation.
What types of turbines are there for home use?
The desire to purchase a wind turbine for a home means it is critical to consider several types. Installing wind turbines can be beneficial, but only when the turbine cost is offset by the amount of energy produced, therefore saving on the cost of electricity. If the wind speed is not there or the turbine cannot produce electricity to meet the home's needs, it may not actually be beneficial for the home.
When it comes to wind energy for homes, there are several types of wind turbines to consider.
Microturbines: Small wind turbines called microturbines are very inefficient and can provide a good option for those who want to try out how wind energy works. These systems tend to weigh about 20 pounds and can produce as much as 400 watts of electricity. That may be enough to charge batteries for various systems. These are the least expensive with a wind turbine cost of as little as $100.
Combination wind and Solar: Some people may wish to combine wind energy with solar panels. Doing this can help to increase the amount of energy produced. For example, a 400-watt wind turbine can be combined with a four-panel 100-watt solar power system, producing as much as 800 watts of energy together. The cost here for the solar panels and wind turbines is likely to be around $2,000 on average.
Higher-Powered Small Turbines: The next step up in wind turbine cost is a high-powered small wind turbine. These are likely to produce as much as 3,000 watts of power, which is enough to meet some of the needs of a home. These systems are generally set up as a small turbine generators and they can cost around $4,000 or more to install and use.
In general, these are the most common types of small wind turbines used for homes, but there are larger models as well. A whole home wind turbine will increase costs significantly – up to $80,000 in most cases. These can produce electrical energy to meet the needs of the entire home.
These are also likely to be ideal for smaller commercial establishments that want to use wind energy but do not have the budget or the need for large-scale wind turbines. The much higher cost for large whole-home wind turbines is typical because of the higher power capacity but also because it requires professional installation and a long-term plan for maintaining it. It is a sizable option and an alternative energy source.
See Related: Best Renewable Energy Stocks To Invest In Today
What Other Factors Go into Wind Turbines Cost?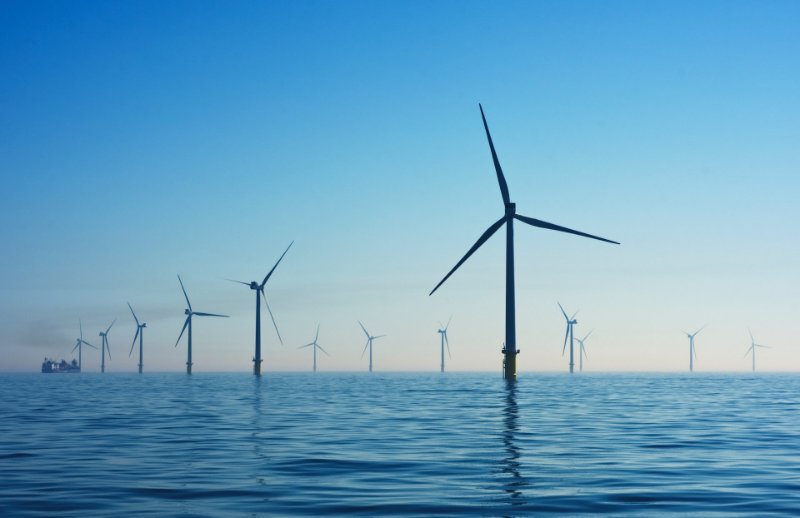 Whether a small wind turbine or a larger wind turbine, there are various factors that play a role in the overall costs associated with them. The electrical power created is often capable of offsetting this because it means less reliance on grid power. Here are some factors to keep in mind.
Output
The turbine's cost is often directly impacted by the amount of energy it produces. When the power output goes up in the system, and more electrical power created is available for use, the higher cost of the turbine.
Smaller wind turbines generate a small fraction of the power needed for a home and cost much less as a result. These can reduce energy bills, but how much depends on how much energy the turbine can create to reduce dependency on the electrical grid.
Intended Use of the Wind Turbine
Another factor to consider is the intended use of the turbine. Those who want to use a simple turbine, such as one for an RV to help generate enough energy to pump water will pay much less than those who want a whole home wind turbine installed.
More so, the larger the system, the more likely professional installation will be necessary. As a result, the user has to be a big factor for anyone that is considering an investment in these turbines.
Combination with Solar Panels
In some situations, wind speed is a problem. If the turbine blades cannot turn, they cannot produce enough electrical power to meet needs.
For those who want to still reduce their dependence on local power utilities, combining solar panels with wind energy is a viable solution. The installation of both can add to the cost, but they can also be purchased in a combined package to keep costs lower.
Is It Worth Installing Wind Turbines?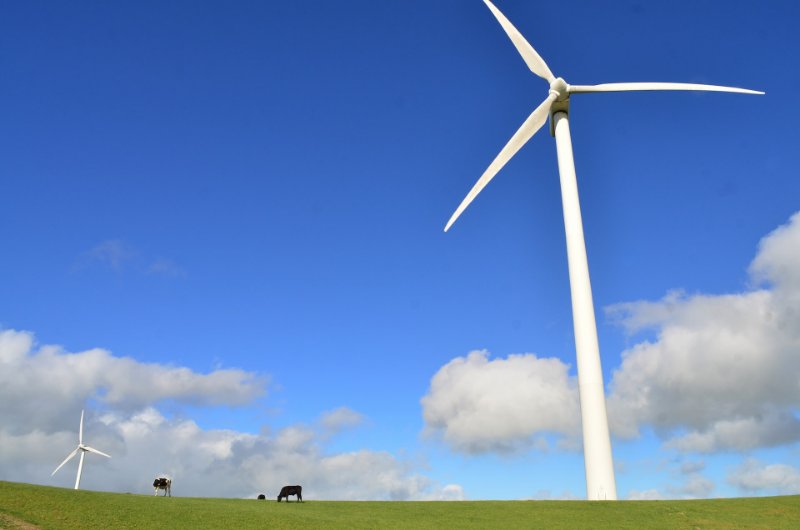 For large cities and commercial enterprises, the investment in larger wind turbines, especially large wind turbine farms is very high, but over the long term, they can help to reduce energy dependency on fossil fuels while also improving the planet.
On the home scale, the investment in a properly sized wind turbine could reduce a home's dependency on the overall electrical grid, but it is important to consider the installation and maintenance costs over time as that can directly impact the overall viability of installation, as can local codes and restrictions in place.
Related Resources