Installation of a solar panel system is a simple and cost-effective option to boost your savings and contribute to a greener environment. Whether you're looking to enhance your property value, lower your carbon footprint, or save money, solar panels can help.
If you want to install solar systems in your home or business, the next step is to determine how to pay for them. We all know that a solar energy system often comes with hefty price tags.
If you don't have enough money to buy solar panels, no worries. There are several options to finance solar paneling, go green and make energy savings.
Unlock Sustainable Investing Opportunities 🌿
Join the green revolution by investing sustainably with our top partners. Discover platforms that align with your values and offer remarkable opportunities for growth.
This article has put together some top options to finance solar panels for homes and businesses. Let's take a quick look at the post for details.
What is Solar Panel Financing?
Solar panel financing is a way to help people collect the funds they need for solar panel installation on their property. There are a number of ways this can be achieved without paying out of pocket.

No matter your budget, proper solar panel financing makes it possible for everyone to access solar energy.
Methods to Finance Solar Panels for Homes and Businesses
Once you decide to go solar, you can go with the following financing options to pay for it. Let's go through the list to see which methods to finance solar panels suit you the best.
1. Buy through Cash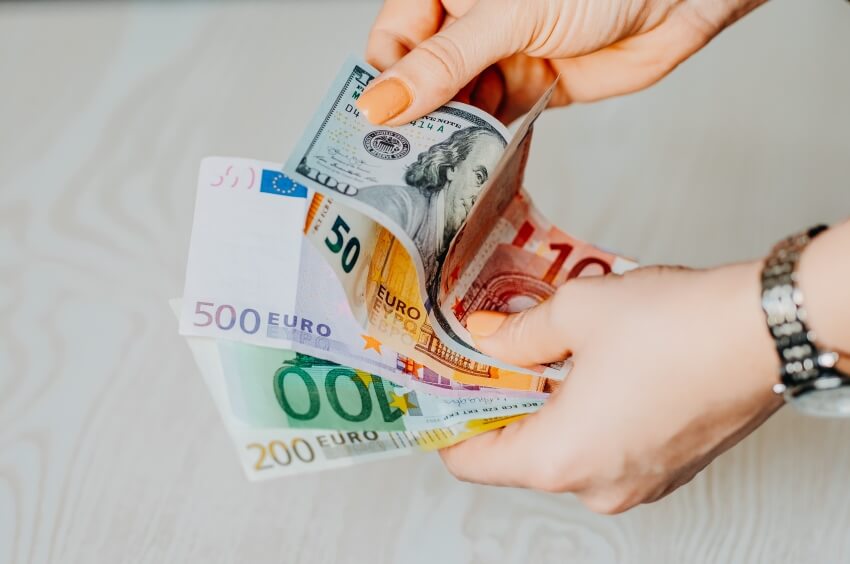 Buying a solar panel system through cash is the most straightforward method with many benefits.
Under this option, you don't have to worry about qualifying for a credit score and paying loan fees or interest. As a result, you may save more money on your solar panels in the long run.
Instead, solar systems start "paying back" with monthly utility bill savings from the moment you install them.
In addition, paying cash for solar panels works best for people with a stable cash flow.
On the other hand, one downside of paying cash is high upfront costs for solar equipment. Even after incentives such as federal tax credits, you may expect to invest up to $20,000. As the downpayment is relatively high, it is not a feasible option for everyone.
See Related: Climate Change Investment Opportunities for Your Portfolios
2. Take a Loan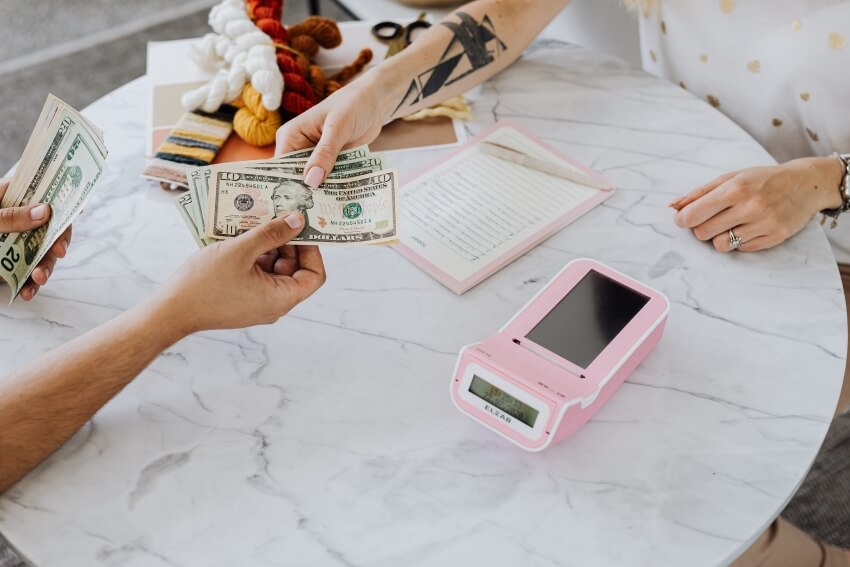 Getting a solar panel loan is another uncomplicated way to buy solar panels for homes and businesses. This method can save you a hefty amount between 40% to 70% over the lifetime of solar systems.
Obtaining a secured loan for solar panels is similar to a home improvement loan used to complete renovations or upgrades.
There are several sources that offer solar loans, such as solar installers, credit unions, banks, and others. Some top loans are as follows:
Personal Loans: A personal loan can be your top bet for solar loans. They come in all sizes and shapes. Secured and unsecured loans are two types of personal loans.
A secure loan needs you to put a valuable thing as collateral for your loan amount. In contrast, there is no collateral in unsecured personal loans.
A personal loan offers monthly payments and fixed interest rates. You can take long-term and short-term loans (bridge loans) to pay off your solar installation costs.
Also, personal loans often provide impressive terms and low-interest rates to borrowers with high credit scores.
Moreover, one needs a good credit card score to get a personal loan. The minimum required credit score to get approval for your application is 580. Applicants with high credit scores can get the best repayment terms and interest rates.
Home Equity Loans: A home equity loan is like a personal loan with fixed monthly payments and interest rates. The only difference is that home equity loans allow you to borrow capital from your home equity to finance renewable energy. That means a bank can give you up to 85% of the equity in your home for a solar project.
For instance, if the value of your home is $400,000, but you only owe $300,000 with $100,000 in equity. The bank can consider giving you a loan of up to $85,000 where your property is used as collateral. Also, you are likely to get a decent interest rate with home equity loans for solar panels.
Government Loans: The Federal Housing Administration (FHA) has launched a program called PowerSaver.
This program is designed to help homeowners and businesses finance energy-saving systems by offering loans for different technologies, like solar panels.
Home Equity Lines of Credits (HELOCs): This loan works like credit cards. It gives lines of credits that enable you to borrow money. However, HELOCs come with varying interest rates. That means the amount you pay can change in time. Figure.com is one of the best options to get a quick HELOC.
If you want to pay for solar installation via a loan, consider all the options mentioned above to pick one with a low-interest rate. A little research can save you a considerable amount of money in the long run.
See Related: Are Personal Loans Bad? Here's What You Should Know
3. Consider Leasing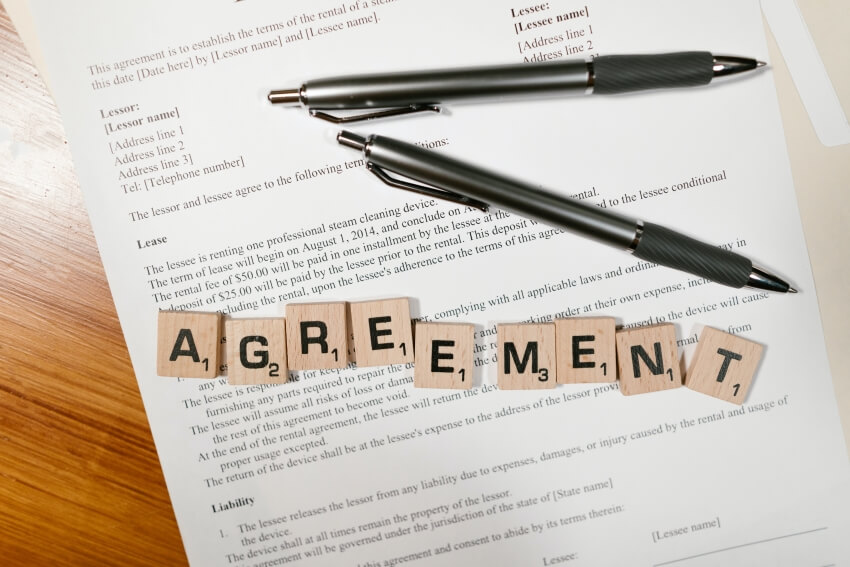 This method technically doesn't involve buying your own solar systems. Instead, it is about leasing or renting a solar system.
If you don't have enough money, you can choose to lease your solar panels. With solar leases, you only pay for the power solar panels produce on your roof, generally made as a monthly payment.
The solar firm you get your solar lease through will own the solar panels, letting them receive solar tax credits. In addition, you will never own the solar panels outright. You will also miss out on solar incentives, like tax savings with solar leasing.
The convenience of renting a solar system seems appealing, but it doesn't make long-term financial sense.
Without solar ownership, you won't be eligible for a federal tax credit. Moreover, the rented solar system will not enhance the value of your property.
In fact, solar leasing can make it difficult for you to sell your home as you have to find someone who can take over that lease agreement.
See Related: Different Things That Money Can't Buy
4. Go for Solar Power Purchase Agreements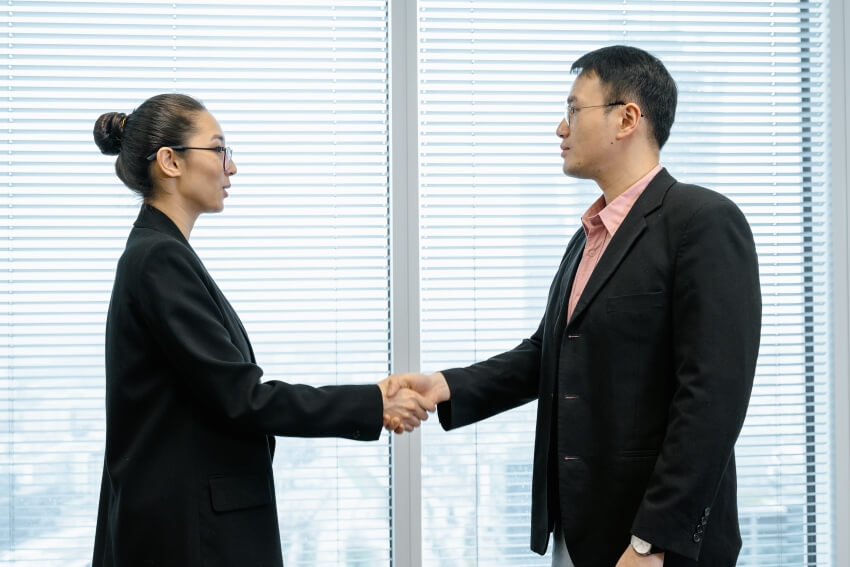 Also called Solar PPA, a Solar Power Purchase Agreement is a lease by another name. It is a type of solar financing agreement made with solar companies.
This method allows you to install and rent solar panels on your property with no upfront costs. Instead, you sign a contract with a solar developer or third-party owner who will look after the design and installation of the solar system.
In return, you will pay the actual owner of the system for the produced energy at a rate less than the utility's cost of electricity. The money you can save on electricity costs with a solar PPA varies based on the energy usage and the power cost produced in the PPA contract.
One other advantage of Solar PPA is that you will not be responsible for system monitoring and maintenance.
On the other hand, solar PPA comes with some drawbacks. For example, you will not be eligible for incentives or tax credits. The long-term savings are less than purchasing a solar energy system upfront.
See Related: Best Tesla Financing Rates in the Market
5. Use Your Credit Card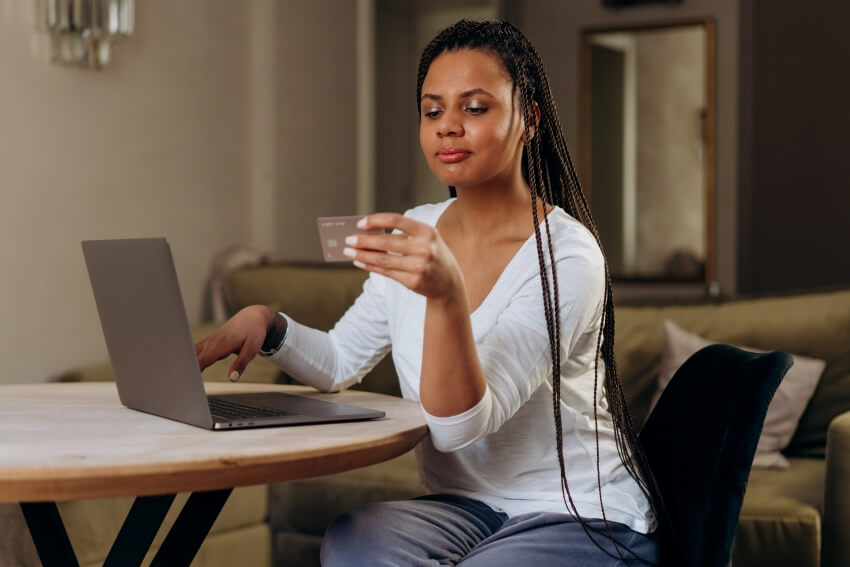 Credit cards are another option to finance solar panels for businesses or homes. You need credit cards from a specific bank to buy solar systems. Once you get your credit card from an authorized bank, contact your desired solar provider and place your order for the solar panels you want.
Also, choose an EMI plan based on your requirements, i.e., three months or six months. Place your order carefully and enjoy shopping with zero interest charges.
However, buying solar panels with a credit card is not the best option out there. That is because of the high-interest rates on credit cards, making them an expensive way to borrow money.
The only way to make the best out of a credit card is to take advantage of the 0% APR offer. You can get an interest-free loan if you pay the entire loan amount off before the 0% financing offer.
In contrast, if you fail to pay the complete bill before the end of the promotional period, you will be left with a loan amount with a high-interest rate, which is tough to handle.
See Related: How to Store Solar Energy for Later Use
6. Use a PACE Program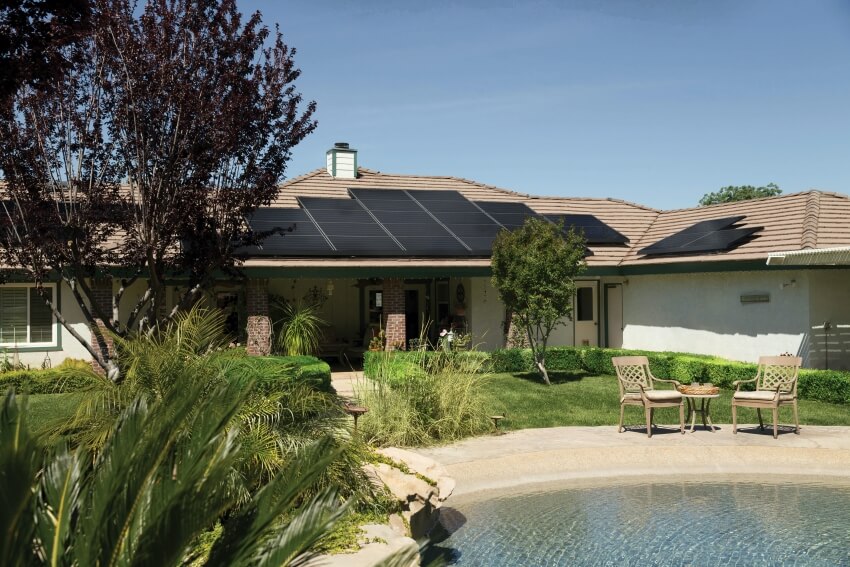 Property Assessed Clean Energy Financing program is designed to help people invest in improvements for renewable energy, energy efficiency, and other environmental projects. Similarly, the R-PACE (Residential Property Assessed Clean Energy Financing) program is tied to properties.
This financing system can cover up to 100% costs of a project. The repayment time is up to 20 years, making PACE an excellent method to finance solar panels.
R-PACE also allows borrowers to pay their loans back as their annual property taxes. This loan will automatically get transferred to the new buyer when you sell your property.
Additionally, check your local government plans to see if it includes a PACE program that you may use.
See Related: How to Refinance a Pace Loan [Step-by-Step Guide]
7. Opt for Specialized Solar Panel Financing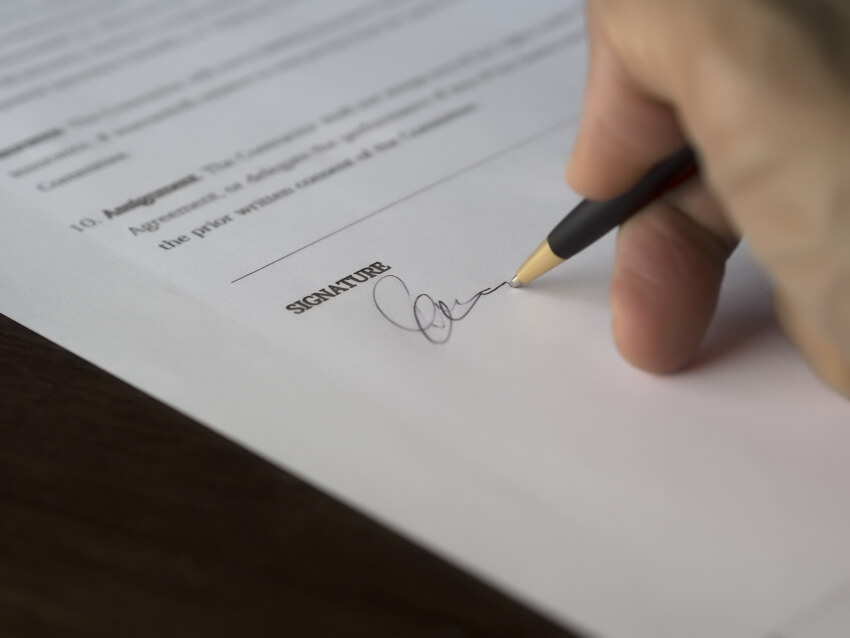 Specialized solar panel financing is a dedicated lending market for people looking to install solar systems in their homes or business. This method is what it sounds like. Under this financing option, the money is commonly offered by the following:
Online lenders
Credit unions
Solar panel manufacturers
Solar panel installers
Even if the lenders you're looking at don't provide specialized solar panel loans, you may ask them for a green discount. They might give you a special deal after knowing your plan for the money.
Additionally, these types of loans are secured. That means you will have to put something as collateral to reduce the lender's risk.
In some cases, solar panels themselves are the collateral for the borrowed money. If you fail to pay bills, the lender can take the collateral item somewhere else.
Moreover, this type of loan is designed with particular conditions to fit the lifecycle of solar systems.
Solar panels are long-lasting and often take some time to cover their cost. Specialized solar pane loans usually come with longer terms and lower monthly payments than other loans.
See Related: Ways Climate change Affects Personal Finance
8. Go for FHA and Fannie Mae Scheme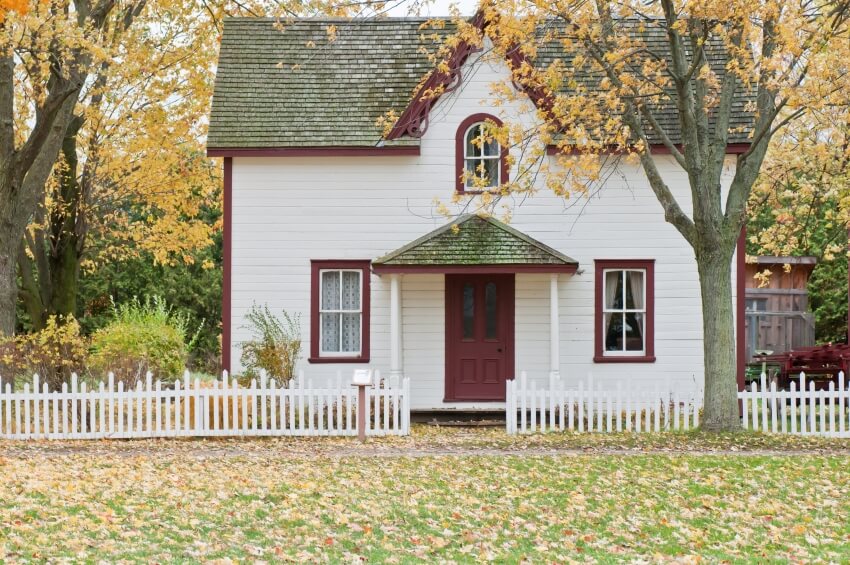 FHA and Fannie Mae are mortgage programs designed to help people looking for cash for home energy improvement projects. The PowerSaver program of FHA enables eligible members to borrow up to $25,000 at 5% to 7% fixed interest rates for up to 20 years to finance solar panels or other energy-efficient systems.
One significant advantage of FHA's PowerSaver program is its long-term and low fixed-term interest rate. You can also use this program to finance your other upgrades. Applying for FHA and Fannie Mae loans can be a smart option for people who are not eligible for personal loans.
Overall, this financing option with typically competitive interest rates is a premier choice for homeowners or businesses to save a considerable amount over a period.
See Related: Tesla Auto Loan Overview: How to Get the Best Terms From Tesla
9. Use a Community Shared Solar Scheme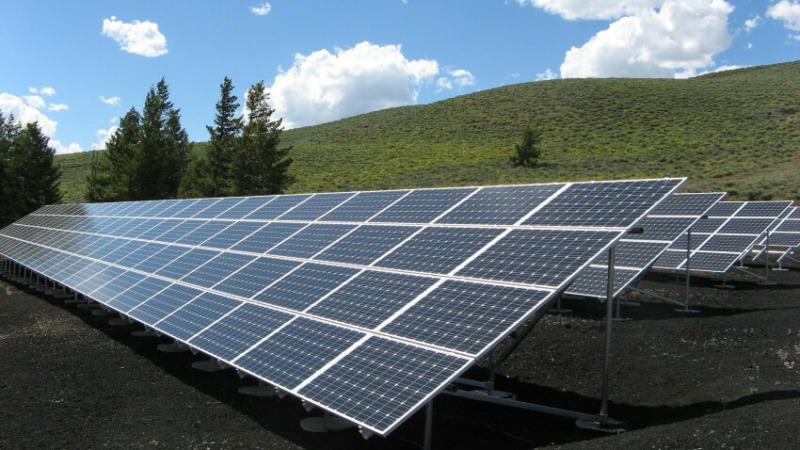 As you may know, a community shared solar system is a large, central solar project whose energy is used by multiple properties. These solar power plants are on multi-unit apartment buildings, commercial rooftops, or fields.
Under community shared solar projects, you are not the only person liable to pay for solar panel installations. As different participants share the system, the cost is divided among everyone.
The high demand can lower the cost significantly. Hence, a shared program makes it easier for you to invest in solar installations at a level that suits your budget the best. This is another straightforward method to finance solar panels without breaking your bank.
Furthermore, investing in community solar is the best option for people who keep shifting their homes. That's because every solar share can be sold or transferred to the new homeowner without any hassle.
See Related: Solar Farm Income Per Acre: How Much Can You Earn?
10. Invest in Solarize Program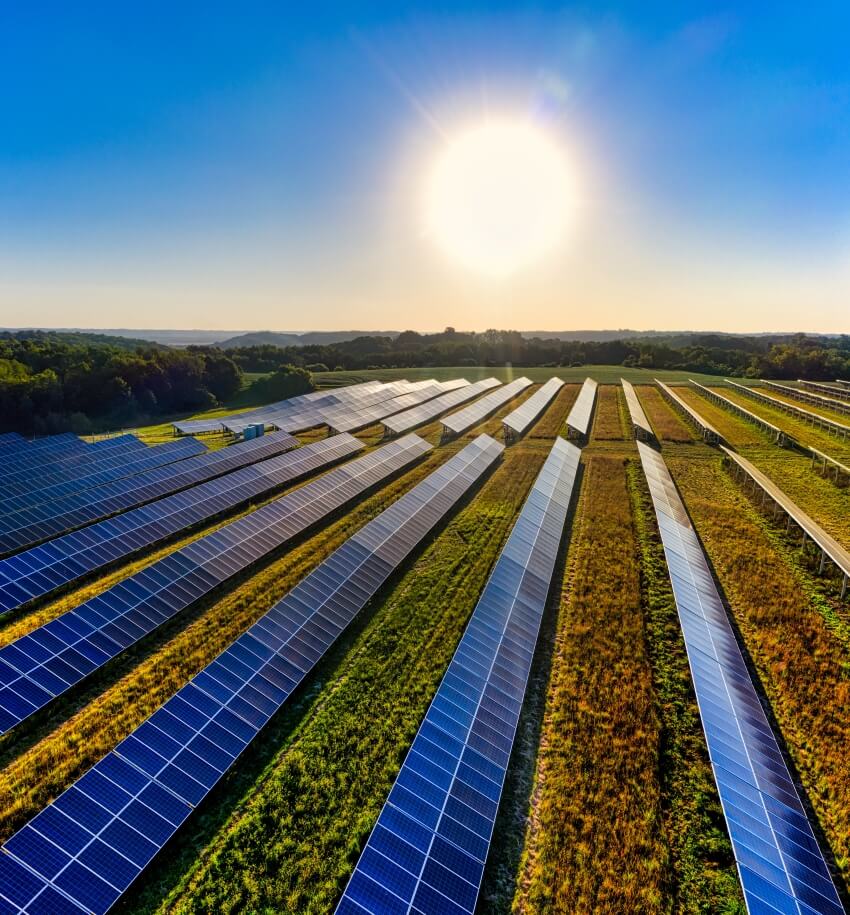 Solarize is a community-based group-purchasing solar program. This is an effective financing method to buy solar energy at a wholesale rate. Different communities across the US hold their own collective purchasing programs.
In addition, investing in the Solarize program can be a cost-effective option to finance solar panels. The more people sign up for the program, the more they can save on solar or green energy costs. You can join a Solarize campaign in your community to avail the benefits of solar systems.
See Related: Best Portable Solar Panels for Home
Points to Consider When Financing Solar Panel Systems
When it comes to financing solar panels for businesses or homes, you may be impressed with one of the above options.
But, don't directly jump to a particular funding method. Before moving forward, take your time and research to understand the pros and cons of each financing method mentioned above.
Because a slight difference of as small as one percent in the interest rate can save or cost you countless dollars over the life of solar panels. Here are some points you need to consider when financing solar panels:
1. Low-Interest Rate: Check the interest rate on loan. It should be low. The less you pay for your loans, the faster solar systems pay for themselves by saving you energy.
2. Feasible Upfront Payments: Another thing you must consider is upfront payment requirements. Leases, solar loans, and PPAs enable people to install solar panels with little or no upfront payment.
This range may vary from one financing method to another. Consider choosing an option with a possible upfront payment amount to get favorable terms and interest rates.
3. Attractive Repayment Terms: If you're taking a loan, do not forget to check repayment terms. You should find a loan term that you can afford to pay comfortably.
For instance, you will pay too high monthly payments under a short repayment term. On the contrary, you will have to pay a tremendous interest rate for a too long repayment term. Therefore, it's essential to pick a plan that suits you the best.
4. Maintenance Responsibilities: Though solar systems are weather-resistant and durable, they still need some maintenance for proper working. In the case of most leases and PPAs, the third-party provider is liable for all repairs and maintenance.
In some agreements, the owner is responsible for any damage. Before making a final choice, know who will be responsible for your system's repairs.
5. Incentives: People who finance their solar installation with cash or loans are eligible for local, state, and federal incentives. For instance, the federal Investment Tax Credit enables solar owners to subtract 30% of system installation costs from the total amount they owe in federal taxes.
These incentives are not available for those who finance solar panels with PPAs or leases.
6. Monthly Payments: One advantage of buying solar panels with cash is that you don't have to worry about monthly payments. With loans, leases, and PPAs, you are liable to pay off minimum monthly payments.
While this amount is often fixed, you can choose to pay more to cover the loan amount sooner and lower your interest charges.
7. Processing Time: The time to process leases, PPAs, and loans is not fixed. Solar loans usually take weeks for approval after proper evaluation. On the other hand, PPAs and leases process quickly, most of the time in the first meeting with the third-party financier.
If you need immediate financing for solar panels, you should go with a lease or PPA.
8. Credit Score: An individual's credit score also affects the accessibility of some financing options. Therefore, you need a score within a particular range to qualify for leases, PPAs, and loans.
Generally, a credit score above 600 increases a borrower's chance of being accepted for one of the financing options.
9. Availability: This is another crucial factor you should not miss. While loans are widely available from lending institutions and banks, leases and PPAs are less common.
For instance, only 26 states in the US have authorized the use of PPAs. And the legality of leases varied throughout the nation. Availability also depends on the credit score.
10. Additional Perks: Last but not least, check the bonuses you're getting under a specific financing option. For instance, easy online access to loan information, a discounted interest rate, etc.
Overall, adding solar systems to your home or business is a great idea to improve property value, reduce electricity bills, and help the environment. While taking a personal loan is the primary option for most people, it should not be your first choice.
Check all other financing options, compare them to each other, and go for the option best suited for financing solar panels on your property.
See Related: Best Home Energy Saving Products
Frequently Asked Questions
Is financing available for solar panels? 
The answer is Yes. There are multiple ways to finance solar systems. And credit unions, banks, and solar installers are some of the top financing options. 
For instance, solar installers offer some lines of credits that are used to install solar equipment. 
Several solar-friendly states provide loans to help people enjoy the solar benefits. The terms of these loans vary based on the region.
What is the best method to finance solar?
If you have funds, paying for solar panels in cash is the best method. It is an excellent way to help you boost your long-term savings. 
A solar loan makes the most sense for people without enough cash flow. 
Furthermore, a lease is another guaranteed way to save some money. But this financing option comes with less flexibility and fewer benefits. 
Can solar panels increase a property's value?
Yes, of course. Installing solar systems on a property can increase its overall value. It not only helps in lowering monthly utility bills. But, a solar installation can increase a property's value by up to 4.1% compared to those with no solar systems. 
Can solar panels pay for themselves?
Yes. Solar systems can pay for themselves over some time. They can save you a considerable sum of cash on electricity bills. These solar panels can also earn you money through ongoing incentives. 
Also, how fast solar systems payback for themselves depends on your initial payment, the electricity price from the utility, and ongoing & upfront incentives. 
What is the payback period for solar panels?
Solar panels' payback period is the time the system takes to pay for itself by saving you money on electricity bills.
In the United States, the average payback time of solar systems is between 5 to 15 years. This time also varies depending on your location. 
For instance, if you spend $18,000 on solar installation and get incentives of $5,000, the final cost will be $13,000. Furthermore, if these solar systems help you reduce your electricity bills by $1,000 each year, the payback period will be around 13 years. 
What factors can influence the payback time of a solar system?
Well, several factors can influence the payback period of solar panels. Some of them are as follows:
– Average electricity usage 
– Cost of electricity
– Solar incentives, federal solar tax credit, and rebate 
– Total system cost
– Energy production from solar panels
– Debt to income ratio
How much money can you save with a solar PPA?
A solar PPA can save you a considerable amount on electricity bills. This total amount depends on various factors, such as:
– The energy cost of your utility
– Your energy usage
– The energy cost in the PPA contract
For instance, let's assume you sign a contract with a PPA price of $0.10/kWh of solar electricity, and your utility's electricity price is $0.15/kWh.
Also, you use 1,000 kWh, and your solar panels generate 1,000 kWh in one month.
The solar power produced by the solar system will cover monthly utility bills because of net metering. These charges would've been around $150 without solar panels.
At the same time, you are still responsible for paying the solar developer for the produced power. This can bring your solar PPA cost to $100.
Overall, you will save around $50 on electricity bills under a solar PPA contract.
Is it a smart thing to finance your solar systems?
If you don't have enough funds to install solar panels outright, the best way is to finance them. Solar financing is an affordable and flexible way to minimize monthly electricity bills and reduce environmental impact.
Moreover, it is recommended to avoid solar financing if you're going to move to another place or region after solar installation. Because transferring the finance to another person can be a little hectic.
Should you take solar loans?
Yes, it is OK to take out solar loans. Though going for solar loans can delay your break-even point, it still lets you minimize your electric bills and improve your property value.
Also, solar loans are the best option for most people as it comes with varying upsides compared to leasing solar panels.
Moreover, as there are several loan options, go for the one that suits your needs and budget the best after proper research.
Can you lease solar systems?
Yes. Solar leasing is an excellent solution for people looking to cut their dependence on non-renewable energy. However, this method is not financially wise for some homeowners. This financing option comes with some downsides, such as:
– No tax credits
– Rental solar panels do not enhance the property's value
– It makes it difficult to sell your property
So, if you're thinking of leasing solar panels, make your final decision after keeping these points in your head.
Who is responsible for the maintenance of solar panels?
Maintenance of solar panels is a must to maximize their performance and energy output. The person responsible for solar panels' maintenance varies from one case to another.
For instance, only you are responsible for solar panels maintenance if you're buying them for your home or business directly with cash.
On the other hand, the third-party provider is responsible for solar maintenance and repairs in the case of most PPAs and leases.
Is owning a solar system better than leasing?
Installing a solar project on your property either in cash or with a loan is system ownership. It comes with a lot of financial benefits.
On the other hand, leasing solar panels is another way to cut energy costs. But it also means you will miss out on the following perks:
– You will not be eligible for federal solar tax credits.
– You will not qualify for a local utility rebate.
– It does not increase the value of your property.
Moreover, when you lease solar panels through a solar company, they are the actual owners of the system, even if the panels are on your property. Also, they are eligible to reap all the financial benefits related to the solar system, like tax credits.
Who should go for solar cash financing?
Cash payment for solar panels may be suitable for:
– People with enough funds to pay for solar installation right away.
– People who want maximum savings.
– People who have enough tax liability to benefit from the federal solar credit.
Who should go for solar loan financing?
Well, solar loan financing is an excellent option for:
People who want to be qualified for all solar tax incentives and rebates.
Those who don't have enough money to buy solar panels outright but want to leverage the perks of system ownership.
Who should go for solar PPA or rent?
Solar rent or PPA is the best option for:
– People with low credit scores.
– People who don't want to look after system maintenance.
– Those not eligible for tax credits.
– People who care less about saving money and work towards protecting the environment by investing in green energy.
What is the cost of solar financing?
The solar financing costs depend on the interest rate a borrower secures from the lender. Make sure to keep your interest rate as low as possible to avoid losing money.
Are there any tips to keep interest rates as low as possible while financing a solar system?
Yes, there are several ways to keep your interest rate minimum, and some of them are as follows:
– Do your homework and compare interest rates or offers from different lenders to find the best one.
-The interest rate depends on the credit score. Consider raising your credit score. The higher the credit score, the minimum your interest will be.
Related Resources