As the world grapples with the looming threat of climate change, it's no wonder that more people are investing in clean energy sources. Hydrogen happens to be one of the better ones available.
For savvy investors, we can see the worth of hydrogen from a mile away. If you're new to the investing world (or even just new to hydrogen in general), understanding how to invest in hydrogen may feel a bit overwhelming.
In this post, we'll take you through all you need to know on how to invest in hydrogen the smart way so that you can make some extra money and save the environment along the way.
What is Hydrogen?
Hydrogen is a chemical element with the symbol H and atomic number 1. With an atomic weight of 1.00794, hydrogen is the lightest element on the periodic table.
Hydrogen is a colorless, odorless, tasteless, nonmetallic gas at standard temperature and pressure. It is the most abundant element in the universe and constitutes 75% of the universe's elemental mass.
Why Invest in Hydrogen?
One of the main reasons why some investors are choosing to invest in hydrogen is because it has huge potential for future applications.
From fuel cells to electricity generation and chemical storage, we've only seen a glimpse of what hydrogen can do as an energy source. With continued research and development, hydrogen may be a key player in the fight against climate change.
Of course, investing in hydrogen isn't without its risks. Since this is such a new and emerging industry, it's important to do your research before committing any funds. You'll want to look at factors like market trends, supply and demand dynamics, investment opportunities, and overall regulatory climate to determine whether hydrogen is right for you.
If you're looking for a smart and strategic way to invest in hydrogen, there are several investment options available to choose from.
You could consider investing in a company that produces or uses hydrogen as an energy source, or perhaps opt for a renewable energy fund that invests in a variety of clean energy projects, including hydrogen.
If you're interested in investing in a company that's involved in the production or use of hydrogen as an energy source, there are a few things you'll want to keep in mind.
First, it's important to do your research and learn about the companies in this space and their track record, as well as their overall business model and competitive landscape.
You'll also want to think about things like market trends, regulatory frameworks, supply and demand dynamics, and investment opportunities when making your decision.
Ultimately, investing in hydrogen presents a valuable opportunity to make money while also supporting a cleaner, more sustainable future. With the right research and due diligence, you can make smart and strategic investments that will pay off in the long run.
Methane often traps heat in the atmosphere, which accelerates global warming. This is where hydrogen comes in. The main byproduct of hydrogen is water, which is a much cleaner alternative to methane and natural gas.
Many reports show that hydrogen (with a surplus of wind power) can save 2.19–3.29 million tons of standard coal consumption annually. The same report boasts that switching to hydrogen will reduce 3.31–4.97 million tons of CO2, SO2, and NOx, from the environment.
Not only will clean hydrogen help rebuild our atmosphere, but it could also save countries millions of dollars they would otherwise spend on environmental costs.
See Related: What ESG Principles Should You Care About?
Net Zero by 2050
Switching to cleaner fuel sources isn't just the ethical thing to do; it's mandatory. If you've been following the climate change movement, you're probably already aware that most developed countries pledged to reach net-zero carbon emissions by 2050 per the Paris Agreement.
The Paris Agreement is a legally binding international treaty on climate change where 196 countries have pledged to reduce emissions.
However, many countries still rely on methane to power their cars, homes, and more. For example, 85% of homes in the UK and 40% of the country's overall electricity rely on methane gas.
There is no doubt that we will need to make major changes in order to reduce our dependence on fossil fuels and transition to cleaner, renewable energy sources.
One promising approach is hydrogen, which can be used as a fuel for transportation and other energy-intensive industries. More and more governments and industry leaders are embracing hydrogen technology as a means of meeting the goals set out in the Paris Agreement.
Clearly, this transition is not just desirable, but necessary if we want to preserve our planet for generations to come. And given the incredible potential of hydrogen as a source of clean energy, it is only a matter of time before more and more industries begin using it as their primary fuel source.
Whether you're an individual looking to convert your home appliances or a business owner looking to update your factory machines, hydrogen is undoubtedly one of the most promising options for powering our world into the future.
See Related: 15 Best E-Trade Alternatives | Similar Sites & Apps
Current Hydrogen Economy
Many developed countries are already transitioning to hydrogen by placing Hydrogen fuel stations around as an alternative to gasoline stations.
Users operate these stations just as you would with a normal petrol station; instead of harmful gasoline, you fill your car with clean hydrogen fuel.
Japan has sailed ahead with the highest number of public hydrogen refueling stations, providing nearly 100 stations around the country. Germany has 80 of these hydrogen stations. The United States is a bit behind the curb as it pulls in third with 42 stations around the country.
What does all of this signify? That the switch from standard to hydrogen has already occurred. This is only the start of the Hydrogen revolution.
A savvy investor may want to get in on the ground floor by choosing to invest in hydrogen before the market explodes.
See Related: How Much is a Wind Turbine? Here's What to Know
Different Types of Hydrogen
Even though hydrogen is a colorless gas, energy professionals have assigned different "colors" or nicknames to different types of hydrogen depending on the type of hydrogen, production methods, and so forth.
In fact, there is a lot of colored hydrogen, including pink, turquoise, gray, green, black, brown, yellow, and white. However, the two colors you should focus on are gray and green.
Gray Hydrogen
The majority of hydrogen produced today is called "gray" hydrogen. Gray hydrogen means that it is produced from natural gas that emits greenhouse gasses through steam reforming.
Moving forward, most companies are switching over from gray hydrogen to manufacturing hydrogen in a more eco-friendly manner. However, since 95% of hydrogen production is gray, companies certainly have their work cut out for them.
See Related: Similar Stocks Like Tesla (TSLA) to Invest in Today
Green Hydrogen
Green hydrogen is one of the most exciting forms of hydrogen production, as it involves zero harmful greenhouse gas emissions. Due to this, green hydrogen has been at the forefront of much recent research and development.
President Biden has placed a significant emphasis on transitioning to green hydrogen, and many other companies and governments have followed suit. Although green hydrogen is still in its early stages, there are already many promising signs that it will play an important role in the future of clean energy.
With continued innovation and commitment to sustainability, green hydrogen has the potential to revolutionize the way we produce energy for generations to come. The Department of Energy has put $100 million into the research and development of hydrogen and fuel cells.
Additionally, the European Union plans to invest $430 billion in green hydrogen by 2030. Other countries like Chile, Japan, Germany, Saudi Arabia, and Australia have invested in green hydrogen.
For these reasons, when you plan to invest in hydrogen, it's best to invest in green hydrogen instead of grey or any other color. 
See Related: How to Store Solar Energy for Later Use
Best Hydrogen Stocks
If you're looking to invest in hydrogen, you'll want to look into the best hydrogen stocks. There are many companies that are working on developing new technology for producing and using hydrogen, but not all of them will be successful.
So it's important to do your research before investing in any company that claims to be involved in the green hydrogen economy or hydrogen-powered fuel cells.
Plug Power
Plug Power was the first to commercialize hydrogen-powered fuel cell production. The first commercially viable market for hydrogen-fueled cells was created by the firm. Electric energytrain technology has been used on engines and vehicle fleets for emobility markets since 2016.
Plug Power is the largest hydrogen buyer and has the most extensive fueling routes in North America. Plug Power wants to establish a green hydrogen generation network across North America. Its planned hydrogen facility will be operational by the end of 2025. Many new projects are being considered, with completion possible within the next few years.
Ballard Power Systems
A hydrogen-powered energy storage cell developed by Ballard Power Systems. This mechanism allows for the conversion of buses, cars, trucks, trains, ships, and ship passengers cars to electric drive. In the United States, the firm will strive to create hydrogen-powered goods as a new technology for electricity generation.
Bloom Energy
Bloom Energy's mission is to provide energy in a secure manner. Bloom Energy Server is an internet-based electricity generator. In 2021, Bloom released the Bloom Electrolyzer, which used the same solid oxide technology as its pure hydrogen production and was 45% to 15% cheaper.
Toyota believes Bloom's electrolyzer will be produced and ready to ship by September 2021, a significant step in hydrogen technology. It thinks it will aid decarbonization in heavy industrial processes such as steel and glass. The Bloom Electrolyzers have also been integrated into other products from Xerox, among other things.
FuelCell Energy, Inc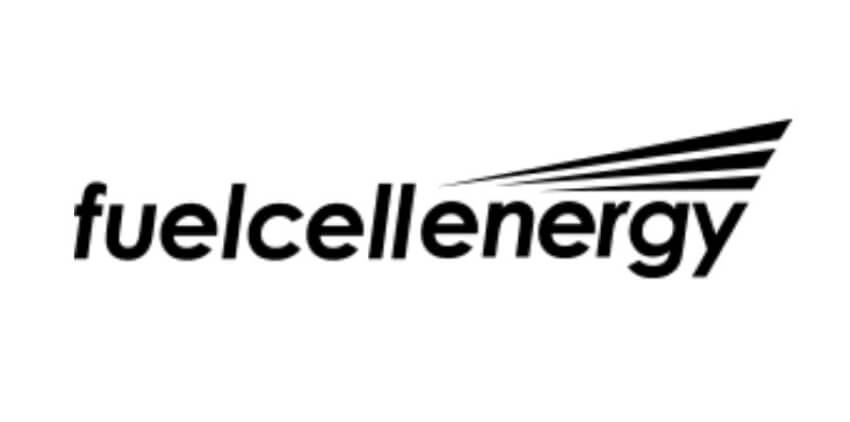 FuelCell Energy, Inc. is a prominent fuel cell company that designs, manufactures, operates, and services Direct Fuel Cell power plants.
Fuel Cell Energy provides patented hydrogen-fueled fuel cells. SureSource enables its customers to produce ultra-clean electricity onsite. This technology could help large facilities, such as wastewater treatment plants, manufacturing plants, and hospitals, generate electricity at low costs.
Fuel Cell Energy wants global leadership in decarbonization. It is developing renewable hydrogen sources and renewable electricity using sources such as solar power.
The Clipper Lake FuelCell Energy Plant has been operating since September 2009 and is the world's first fuel cell power plant to produce 300 megawatts (equivalent to a thousand megawatts) of hydrogen. It also produces high-purity hydrogen, which it uses in its electrolysis process.
Toyota Motor

One of the forerunners in the race to produce hydrogen fuel-cell vehicles, Toyota has an early jump in the race with their Mirai. Toyota has always been a forward-thinker (as when they released the Prius), and the company is traveling down a similar road with their hydrogen-fueled Mirai.
Toyota has also made the model fairly low cost (the 2019 model cost $58,500) and boasts 66 miles per gallon with its 32-gallon fuel tank.
While this is certainly an impressive vehicle, purchasing a hydrogen car now may be a little tricky to maintain since it is still in the early days of hydrogen.
Hyzon Motors Inc.

Hyzon Motors Inc. is a global supplier of zero-emissions hydrogen fuel cells to power heavy-duty commercial vehicles, such as cargo trucks, buses, and coaches.
The company is widely known for its impressive development of fuel cell systems and has delivered roughly 500 fuel cell-powered commercial vehicles between 2019 and 2020.
While the company is located in Rochester, NY, it has operations that span several countries and continents. Currently, the company has operations in Europe, Singapore, Australia, and China.
One of the reasons why Hyzon has seen such wide success is that the company has extensive experience in this sector. In fact, the company has spent 17 years developing hydrogen technology for heavy-duty transportation vehicles.
Advent Technologies Holdings, Inc.
Advent Technologies Holdings, Inc. is a company that converts hydrogen into electricity. They propose an interesting solution to many of the problems that come with hydrogen: because they convert hydrogen cells into electricity, there is no need to create hydrogen infrastructure.
Instead, their renewable fuels carry hydrogen without the need for hydrogen infrastructure. These fuels will enable true zero emissions (well to wheel) carbon-neutral power for the automotive, aviation, drone, portable, marine, and heat & power generation markets.
Located in Boston, MA, Advent Technologies Holdings Inc has had 15 years of experience in developing these technologies to revolutionize the energy sector. As a result, this company is one of the best companies to invest in if you plan to invest in hydrogen stocks.
Key Advantages of Hydrogen
The benefits of diversifying your investment portfolio with hydrogen are vast. Here are a few reasons why you should consider investing in hydrogen.
Ahead of the Curve
Over the past few years, hydrogen is becoming more and more of a buzzword around science, technology, and innovation. Whether it's because of President Biden's sudden interest in hydrogen or how Japan has begun producing so many Hydrogen cars, hydrogen is starting to get its spotlight.
However, it's still new enough that most investors haven't caught on yet. If you invest in hydrogen, you will be firmly ahead of the curve and other investors.
Potential for High Return
Like all investments, if hydrogen takes off, you have a high potential for great financial gain when you get in on the ground floor. And because the current trends point so well to hydrogen replacing methane, investing in hydrogen could be a very lucrative decision.
Cut Carbon Emissions
Investing in hydrogen gives you peace of mind knowing that your investment can help the world move away from a climate disaster.
As the world gets closer and closer to irreproachable climate damage, it's important for individuals to come together to help reduce damage as much as possible. By investing in hydrogen, you can be a part of making that change happen.
Forward-Thinking
When you invest in hydrogen, you become part of the solution to climate change. You help move our society closer to a more sustainable, eco-friendly world, and your forward-thinking investment will help us reach a healthier, safer future.
Reward Companies
It's no secret that most companies are dragging their heels when it comes to finding sustainable solutions that won't destroy the Earth. When you invest in newer companies that produce green hydrogen and store hydrogen, you help reward companies that are working towards a solution rather than rewarding companies that use methods proven to harm the Earth.
Key Disadvantages of Hydrogen
Like with anything, there are downsides to hydrogen. As a result, some aspects make this a risky investment.
Hydrogen Isn't an Ideal Fuel Source
Hydrogen is a bit contradictory. Depending on the density metric used, hydrogen can be an energy-dense fuel or a low energy-dense fuel.
For example, when scientists measure the energy by unit mass, hydrogen is much more powerful than gasoline. However, when scientists measure the energy by unit volume, gasoline proves to be ten times more powerful.
How is this possible? Because hydrogen is the lightest element in the universe, it has an impressive energy density on a mass basis. However, it's difficult and expensive to squeeze a sufficient mass of hydrogen into a reasonable volume.
This presents scientists with a tricky problem. Hydrogen-powered vehicles have limited space to carry fuel, so hydrogen may not be an ideal fuel source after all.
This is part of why Herbert Diess, CEO of Volkswagen, frowned upon hydrogen-fueled cars. Elon Musk, too, has publicly denounced hydrogen-fueled vehicles for similar reasons as a safe alternative for replacing fossil fuels.
Hydrogen Isn't Safe
As mentioned earlier, hydrogen is highly combustible and flammable, making it dangerous to work with.
Additionally, hydrogen is invisible to the naked eye, so it's impossible to detect leaks or even flames. Hydrogen also has a low radiant heat, which means that you may not even feel a fire until you're standing too close to it.
Of course, this proposes problems for not only the operators of a vehicle or the manufacturers of hydrogen but for first-responders, too. If we move forward with hydrogen, we must also devise a way to make it safer and detect life-threatening problems and fires.
A Rehaul Would Be Expensive
Let's face facts; rehauling our power system would require an incredible investment in new infrastructure. We would need to devise means to manufacture, distribute, and store hydrogen fuels.
Even on a smaller scale, redesigning buildings to utilize hydrogen instead of gas is a formidable project. This would require problems, such as even redesigning gas distribution lines that would handle hydrogen.
Who Is Hydrogen For?
Hydrogen is for anyone who wants to take the next step in climate change advocacy.
If you'd like to invest in hydrogen, you can buy stock in hydrogen vehicle companies or in companies that manufacture and participate in green hydrogen production. You can also purchase a hydrogen-powered car, although there aren't many hydrogen fueling stations yet in the United States.
Regardless, investing in hydrogen is an intelligent, forward-thinking investment to make.
See Related: How to Start Investing With a Purpose
Should I Invest in Hydrogen?
Hydrogen may not be a miracle worker. Many downsides come with investing in Hydrogen fuel, such as that it may not be the ideal fuel source and that a revamp of our energy systems will be a long, expensive effort. However, countries will soon have no choice but to find solutions.
Right now, Hydrogen fuel cells seem to be a noteworthy solution to our current gas-powered appliances, vehicles, and society.
As a result, it may be worth considering investing in Hydrogen stock as it will most likely become trendy in the coming years. Especially as we move closer to 2050 and countries become warier, you'll probably start seeing more Hydrogen-based solutions in the news.
What Is a Good Hydrogen Stock?
According to market analysis, Advent Technologies Holdings, Inc, Bloom Energy Corporation, Cummins Inc., FuelCell Energy, Inc., Toyota Motors, and Hyozan Motors Inc are great starting points for you to jump into buying hydrogen stock.
Like with any investment, make sure that you research these companies thoroughly before you purchase stock so that you make the right investment decisions that fit your portfolio needs.
Frequently Asked Questions
Investing in hydrogen can be a confusing process. Here are some frequently asked questions about the investment strategy that will hopefully make things easier to understand and tackle.
Can I Invest in Hydrogen? 
Yes, you can invest in hydrogen shares by conducting market research and selecting a company that gives you direct exposure to the hydrogen market. Investing in hydrogen shares is a great way to gain personal wealth as you will financially benefit from any upward movement in the company. 
Because hydrogen seems to be a great alternative to gas, now may be the best time to invest in hydrogen. However, you must make sure to research the market thoroughly before making any large financial commitments. 
Is There an ETF For Hydrogen?
Yes, there is an ETF for hydrogen. The Global X Hydrogen ETF launched in the summer of 2021 and invests in several companies that are producing hydrogen and manufacturing products with hydrogen fuel cells. To be included in the ETF, each company must make 50% of its revenue from hydrogen.
What Is a Good Hydrogen Stock?
According to market analysis, Advent Technologies Holdings, Inc, Bloom Energy Corporation, Cummins Inc., FuelCell Energy, Inc., Toyota Motors, and Hyozan Motors Inc are great starting points for you to jump into buying hydrogen stock. 
Like with any investment, make sure that you research these companies thoroughly before you purchase stock so that you make the right investment decisions that fit your portfolio needs. 
Related Resources
Kyle Kroeger, esteemed Purdue University alum and accomplished finance professional, brings a decade of invaluable experience from diverse finance roles in both small and large firms. An astute investor himself, Kyle adeptly navigates the spheres of corporate and client-side finance, always guiding with a principal investor's sharp acumen.
Hailing from a lineage of industrious Midwestern entrepreneurs and creatives, his business instincts are deeply ingrained. This background fuels his entrepreneurial spirit and underpins his commitment to responsible investment. As the Founder and Owner of The Impact Investor, Kyle fervently advocates for increased awareness of ethically invested funds, empowering individuals to make judicious investment decisions.
Striving to marry financial prudence with positive societal impact, Kyle imparts practical strategies for saving and investing, underlined by a robust ethos of conscientious capitalism. His ambition transcends personal gain, aiming instead to spark transformative global change through the power of responsible investment.
When not immersed in the world of finance, he's continually captivated by the cultural richness of new cities, relishing the opportunity to learn from diverse societies. This passion for travel is eloquently documented on his site, ViaTravelers.com, where you can delve into his unique experiences via his author profile.